Energy drinks are stimulating beverages which usually contain caffeine. In this fast-paced life, we sometimes require their help to get more work done or to pull an all-nighter for an upcoming presentation at our workplace. These drinks give us an energy boost and help us stay awake and running.
The USA has several energy drink brands which are completely safe to be consumed up to a regulated amount. These brands have been tried and tested by millions with positive results. If you are unsure about which energy drink brand to get, we are here to help you with an informed list.
Given below are the top 10 best energy drink brands in the United States for performance boost and mental and physical stimulation.
---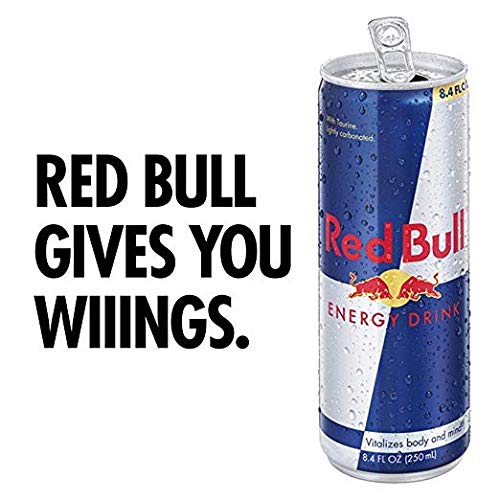 Click Here to Buy Amazon
Arguably the most popular energy drink in the world, Red Bull is produced by an Austrian company and has the highest share in the energy drink market. In 2019, 7.5 billion cans of Red Bull were sold across the world. It is sold in a tall blue and silver can with a logo of a yellow sun behind a red bull, symbolizing power and energy. It was originally available in a single flavor, in both regular and sugar-free formulas.
Recently, Red Bull introduced fruit flavors with different colored cans. Its slogan "Red Bull gives you wings" is an extremely popular marketing line. Some of its products are Red Bull Energy Shot, Red Bull Total Zero, Red Bull Sugar Free, etc. The fruit flavors include cranberry, grapefruit, blueberry, mango papaya, tropical fruit, mandarin, orange, kiwi-apple, coconut berry, peach-nectarine, pear, acai berry, lime-lemon, plum twist, watermelon, cola, and white peach.
---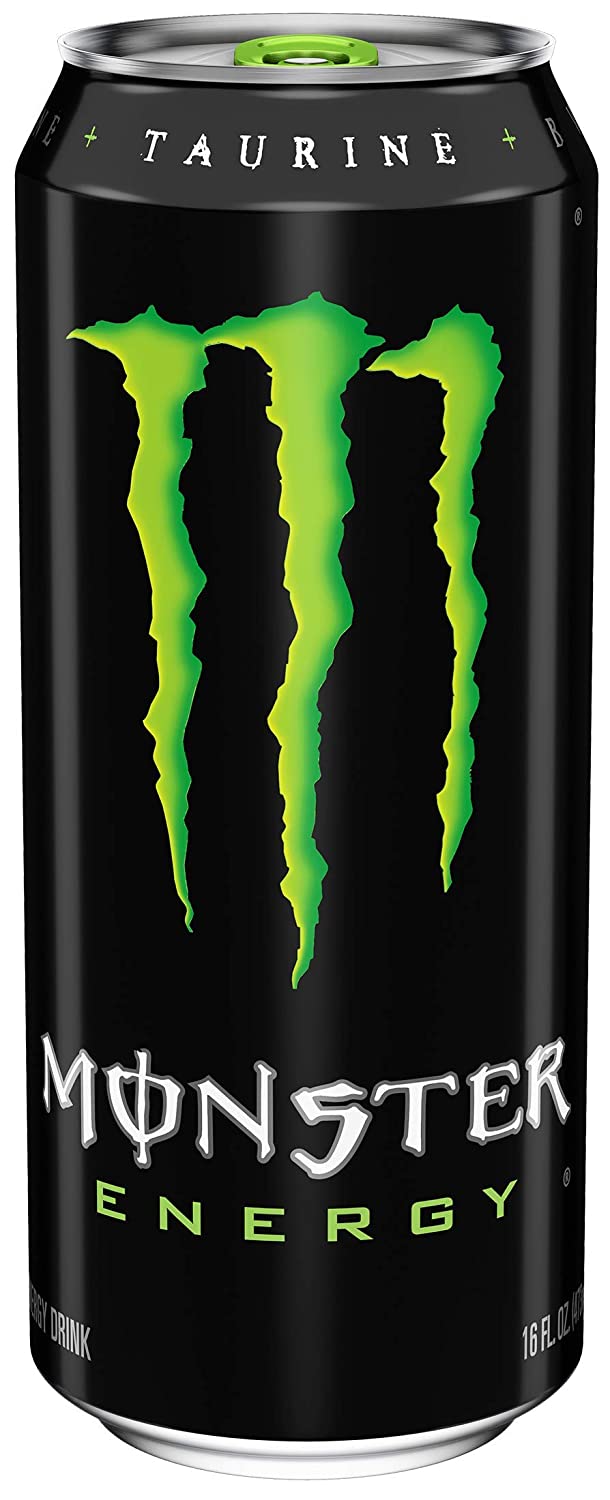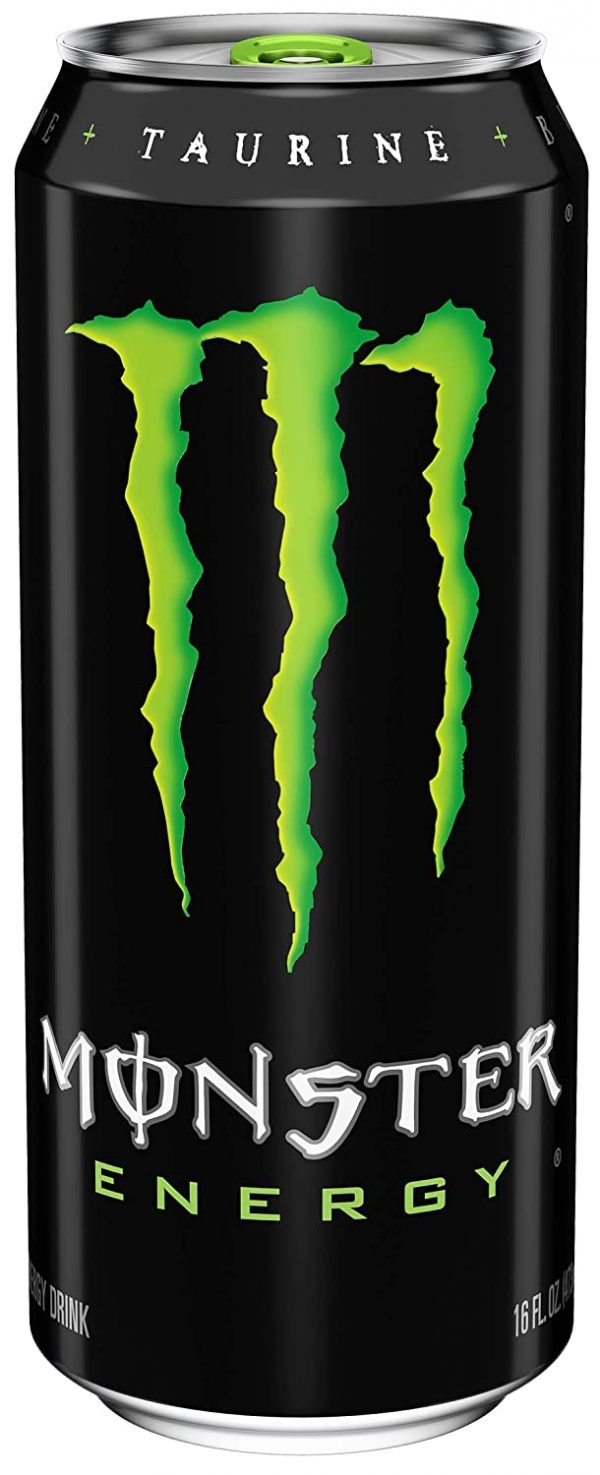 Click Here to Buy Amazon
Monster Energy is an energy drink brand under Monster Beverage Corporation. There are about 34 different energy drinks under the Monster brand in North America. Some of them are Monster Energy, Java Monster, Extra Strength, Import, Muscle Monster, and Rehab. This neutrally flavored drink is easy to consume and gives a caffeine kick to your hectic day, which helps you to work harder and last longer.
According to its website, people like musicians, athletes, metal heads, geeks, hipsters, bikers, co-eds, road-warriors, etc. swear by this energy drink. Some of its varieties are Monster Energy, Monster Ultra, Mango Loco, Juice Monster, etc. Apart from producing energy drinks, this company promotes several music bands, extreme sports events, and world championships.
---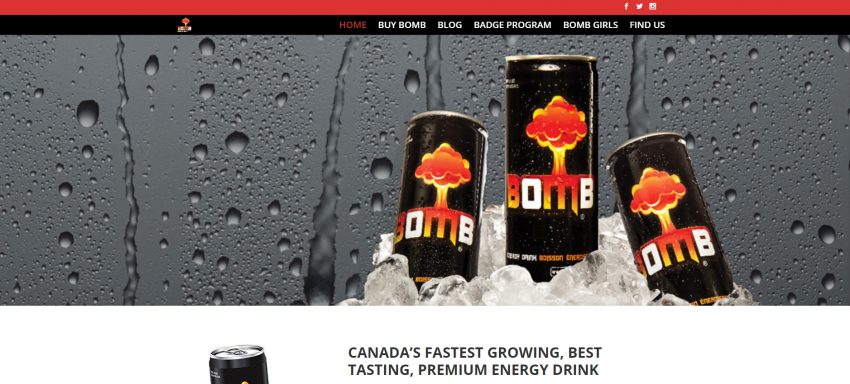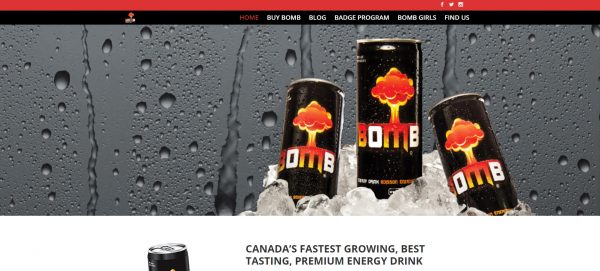 Bomb is a relatively new energy drink brand, established in 2009 in Hamilton, Ontario. This Canadian drink company began as a bag-in-box product for bars, clubs, and stadiums. Gradually, it expanded its market and started being available in a 250 ml can in gas stations and grocery stores across Canada. It was launched in the US in 2015.
Currently, Bomb is the fastest growing premium energy drink brand in North America. It has a unique citric taste and attractive packaging. After appearing in a segment on Dragon's Den, Bomb expanded its market exponentially. Since then, it has sponsored several Canadian sports teams and racing events.
---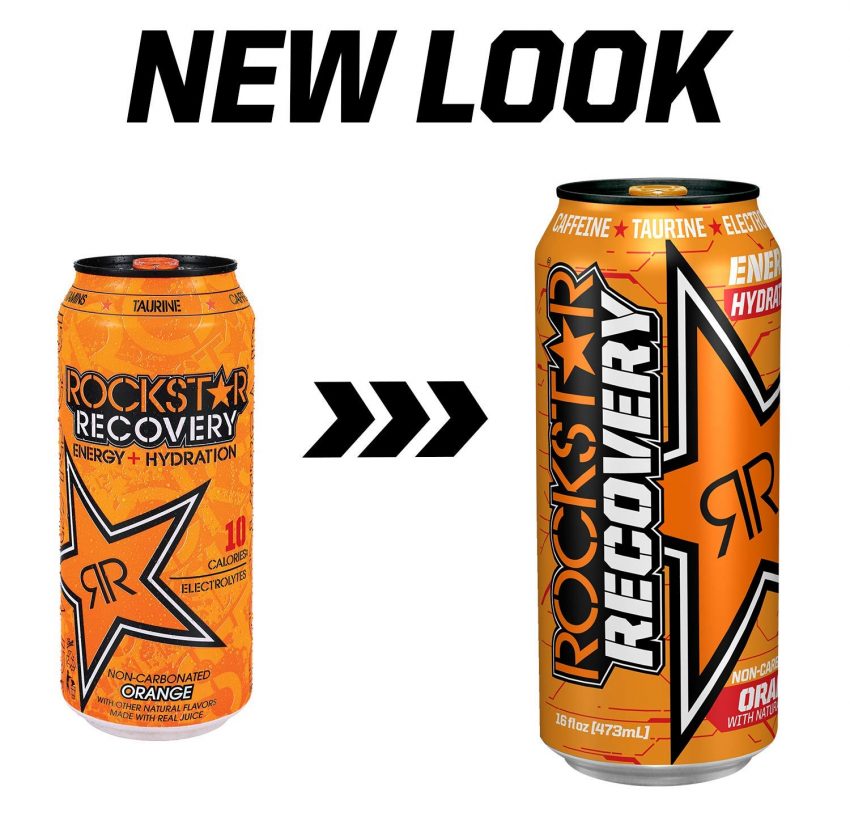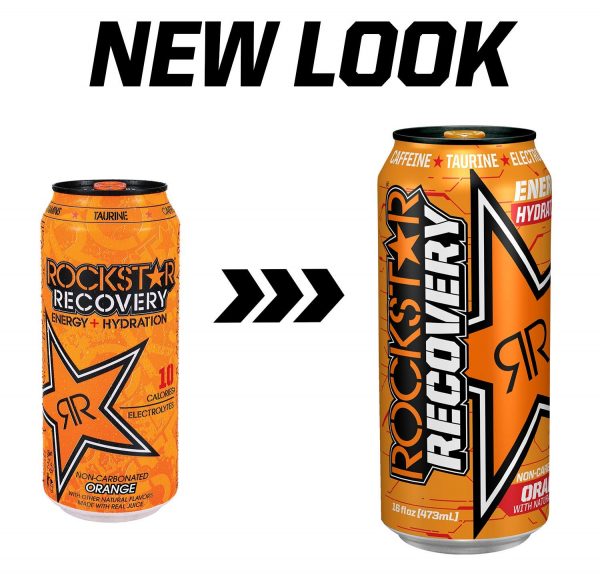 Click Here to Buy Amazon
Rockstar is an American energy drink brand created in 2001, in Las Vegas, Nevada. This drink is available in more than 20 flavors and is sold in more than 30 countries worldwide. After some concerns about the high amounts of sugar and caffeine in it, Rockstar started the low calorie drink variety named Rockstar Recovery.
Some of the variants available from this brand include, Rockstar Juiced, Guarana, Thermo, Sugar Free, Punched, Pure Zero, Cotton Candy, Zero Carb, Super Sour Green Apple, Kiwi Strawberry, Peach + Iced Tea, Marshmallow, Rockstar Boom, Hardcore Apple, Lime Freeze, Revolt, Organic Island Fruit Flavor, etc.
---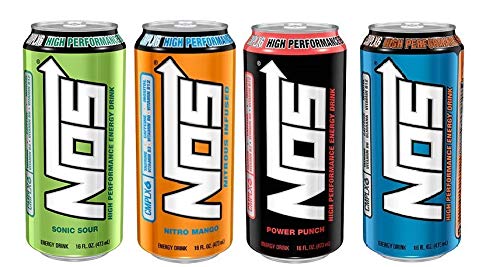 Click Here to Buy Amazon
NOS is an energy drink formerly produced by the Coco Cola company. It is currently owned by Monster beverage but is a separate line of beverages. NOS contains considerable amounts of caffeine and taurine, which are known to boost energy and performance if consumed moderately.
NOS is available in multiple flavors like Original, Sugar Free, Cherried Out, Charged Citrus, GT Grape and Nitro Mango. In 2016, a new flavor was introduced, named "Rowdy" after driver Kyle Busch's nickname. Busch was a former member of Team NOS as a NASCAR driver. This brand is associated with several forms of motorsports and has teams as well.
---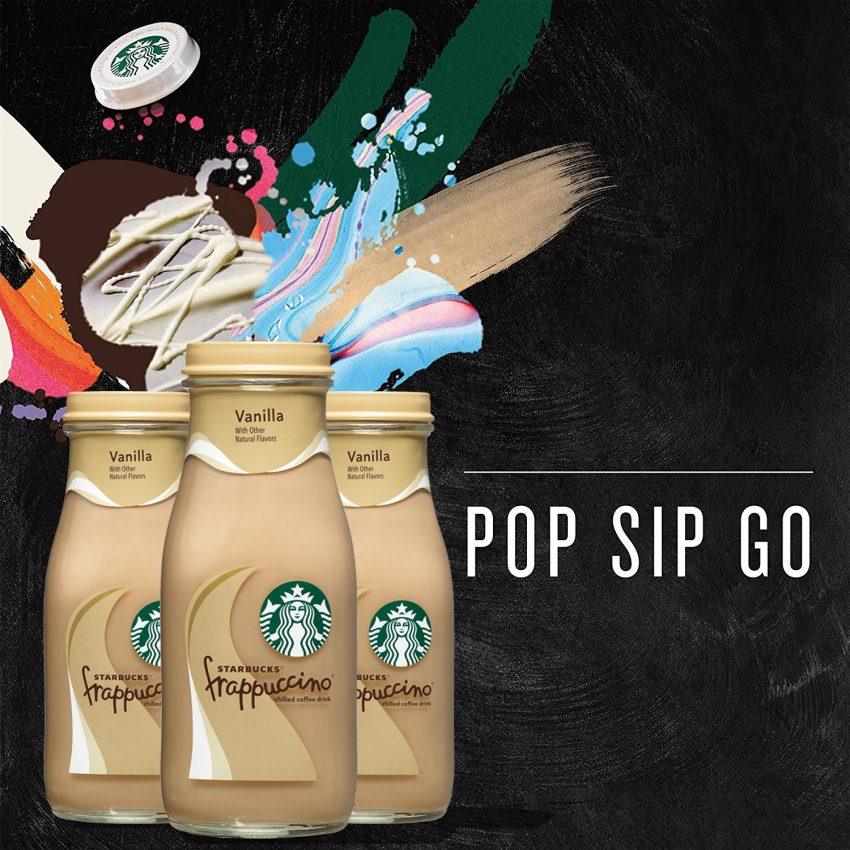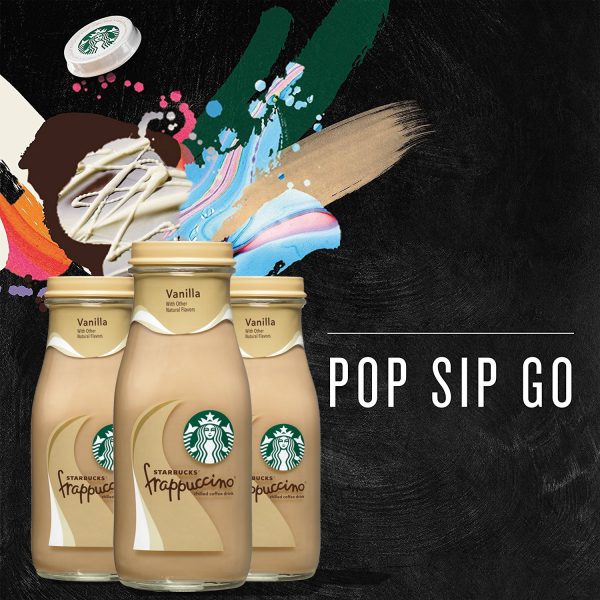 Click Here to Buy Amazon
Starbucks is an American coffee chain headquartered in Seattle, Washington. Starbucks outlets are spread across the world. Apart from their signature coffee and tea variants, Starbucks also sells energy drinks, mainly in two varieties; Starbucks Refreshers and Starbucks Doubleshot Energy.
These drinks contain natural caffeine from the extract of green coffee, which is more beneficial for the body than artificial caffeine in other drinks. They also contain juice, less sugar and more natural ingredients. It is suited for people with a low caffeine tolerance. Starbucks Doubleshot Energy comes in coffee, mocha, vanilla, white chocolate, and Mexican mocha varieties. It contains ginseng, Vitamin B, guarana and signature Starbucks coffee.
---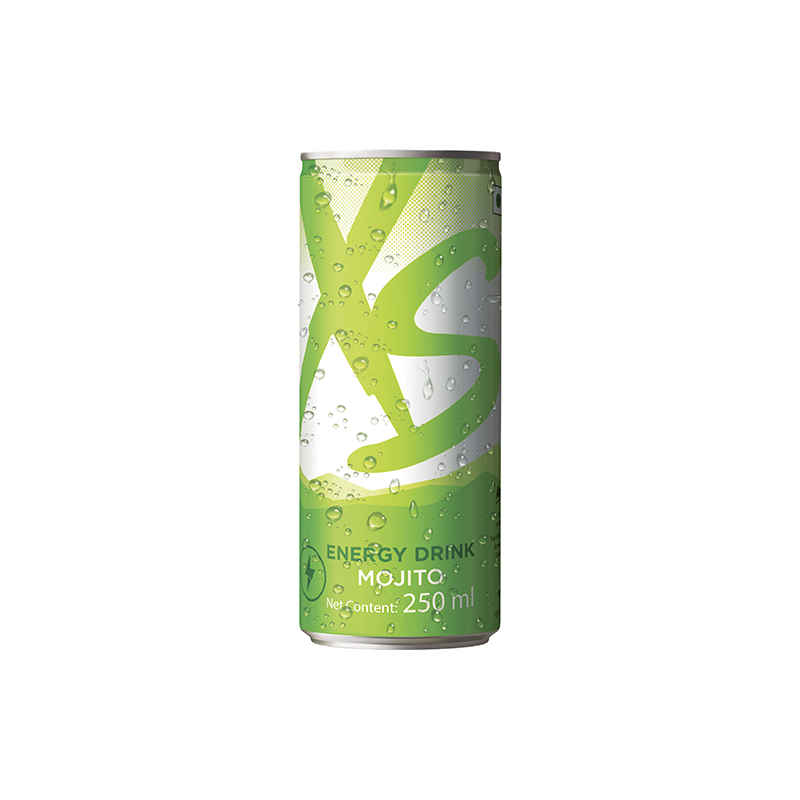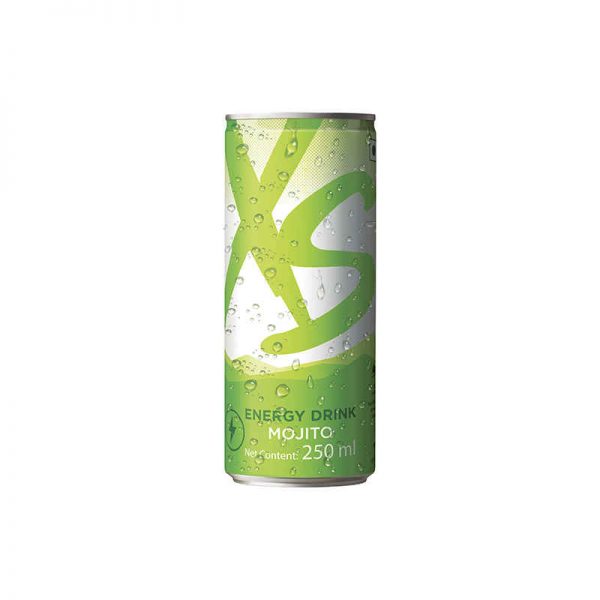 XS Energy Drink is a stimulating beverage brand that was later acquired by Amway. It is known for its delicious taste, fruity flavors, and less calories. This drink is said to be filled with 10% fruit juice concentrate, along with Vitamin B2, B12, C, Pantothenic Acid, and 75 mg caffeine. It also boasts of zero sugar.
The caffeine and natural ingredients work together to provide a boost of energy. It helps to decrease tiredness and improve concentration. The different flavor varieties of this drink include Classic Blast, Mojito, Cranberry Apple Juice Blast, Orange Blast, Apple Strawberry Blast, Cranberry Grape Blast, Tropical Blast, Citrus, etc.
---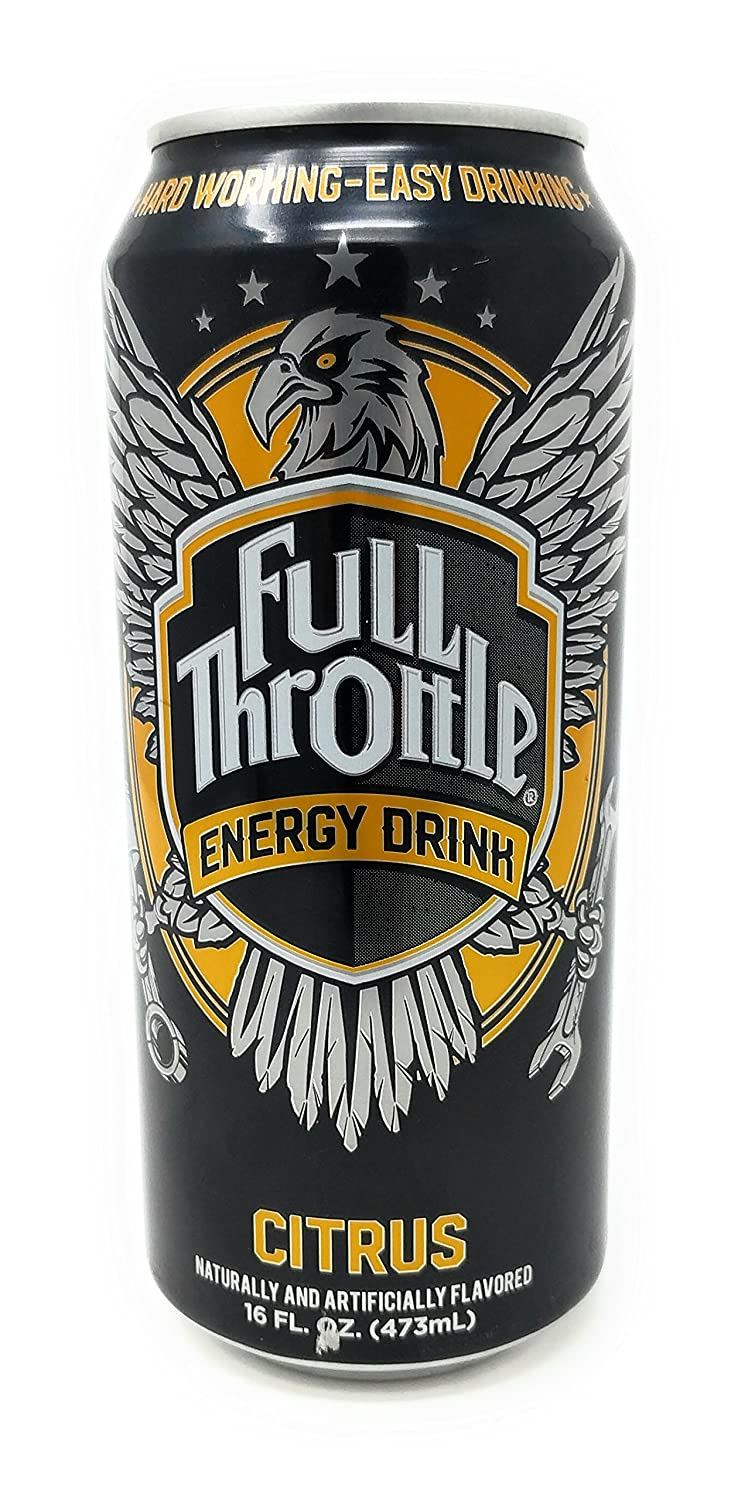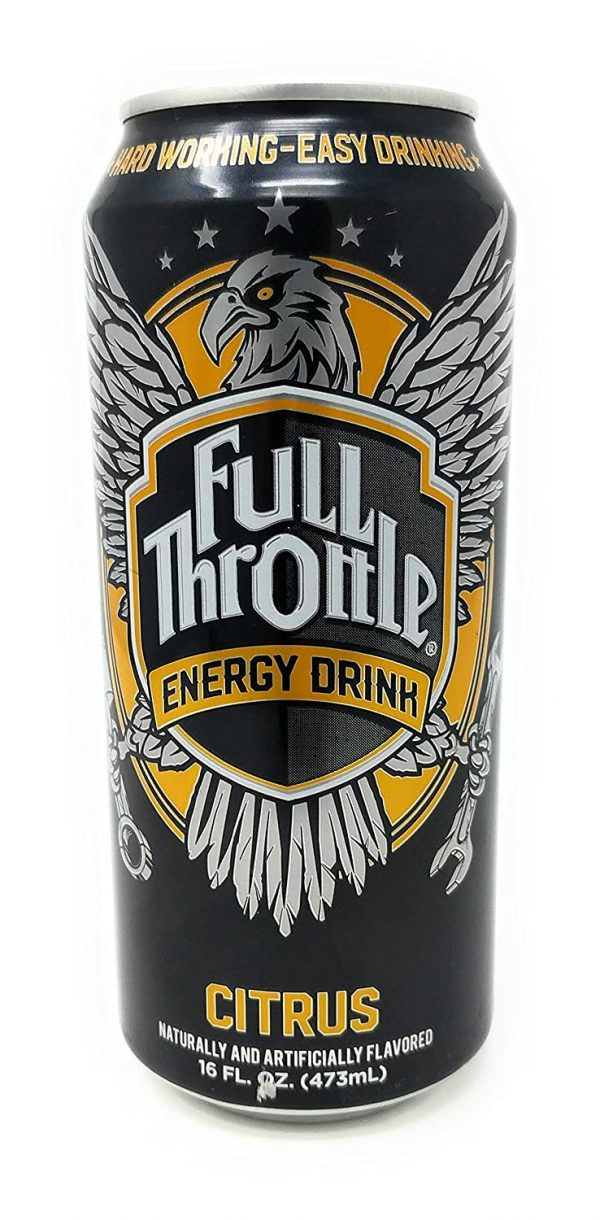 Click Here to Buy Amazon
Another energy drink by Monster Energy is Full Throttle, which first started production in 2004 in the United States and Canada. It was previously under The Coca-Cola Company and was later acquired by Monster Beverage. Apart from energy drinks, Full Throttle also manufactured "charged coffee" in flavors of caramel, vanilla, and mocha.
Although this brand occasionally produced fruit and fancy flavored drinks like orange, red berry, fury berry, etc., it currently produces three signature flavors Original Citrus, Twisted, and Blue Agave. The Blue Agave variant is also known as Blue Demon.
---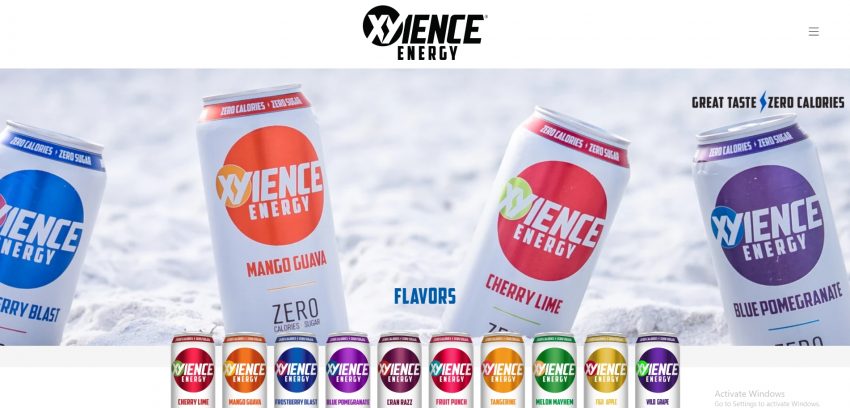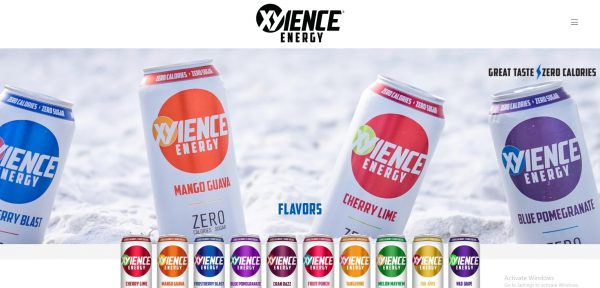 Xyience is an energy drink for energetic and health conscious people. It contains zero calories, no added sugar, and no carbs, and yet has great taste. It comes in a variety of flavors and contains 176 mg of caffeine in one can, along with taurine, guarana, panax, ginseng, etc. Xyience is now the official energy drink of the Ultimate Fighting Championship.
This brand is headquartered in Texas and is sold across the US and many other countries. Its flavors include Frostberry Blast, Mango Guava, Cherry Lime, Blue Pomegranate, Cran Razz, Fruit Punch, Fuji Apple, Melon Mayhem, Tangerine, Wild Grape, etc.
---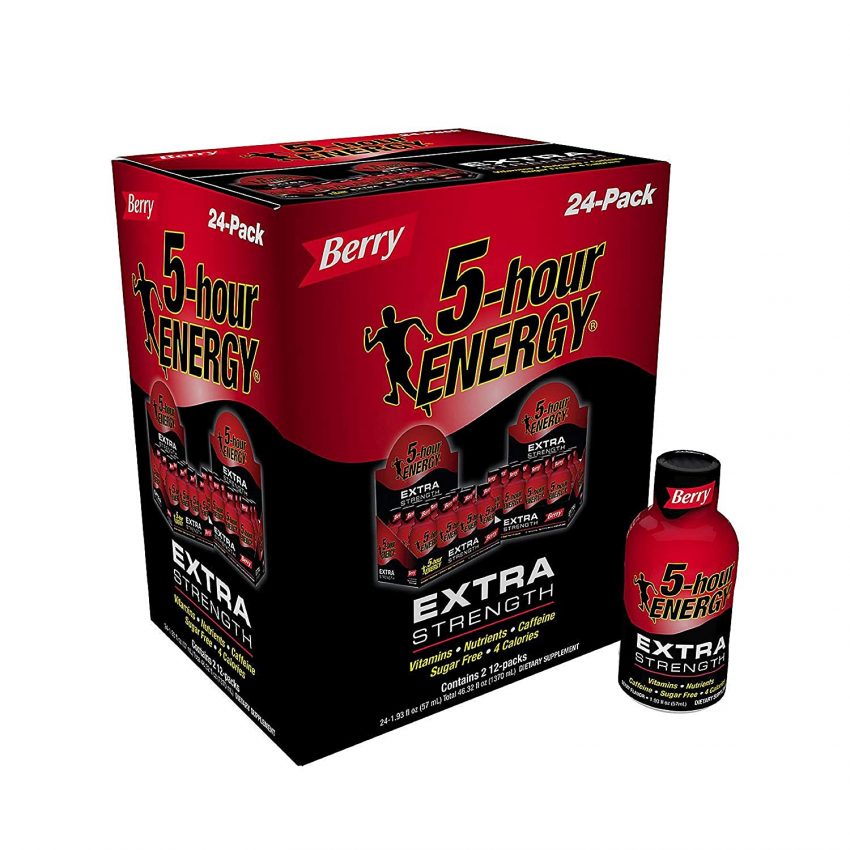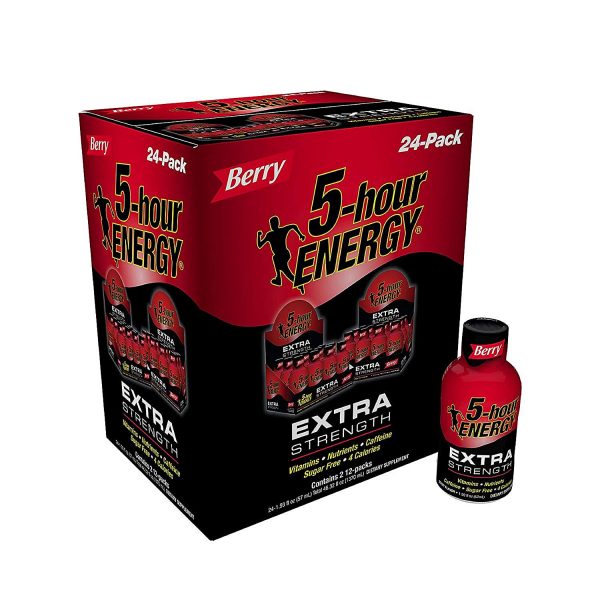 Click Here to Buy Amazon
5-Hour Energy is an energy drink produced in the USA by Living Essentials LLC, which is based in Michigan. It was launched in 2004 by Manoj Bhargava. This energy drink is unique as it does not come as a regular can but is available in the form of an energy shot of 2 oz. This can be consumed in a single gulp and keeps you energized for at least 5 hours.
It has 200 mg caffeine, along with taurine, glucuronic acid, tyrosine, B-vitamins, etc. It does not contain added sugar. This brand is the pioneer of energy shots and has captured the market with its effective product. It gives you a caffeine kick without having to consume a gallon of dull-tasting liquid.
---
Conclusion
There are several more energy-boosting drinks in the market, depending on your choice and requirement. Find out which one works best for you!