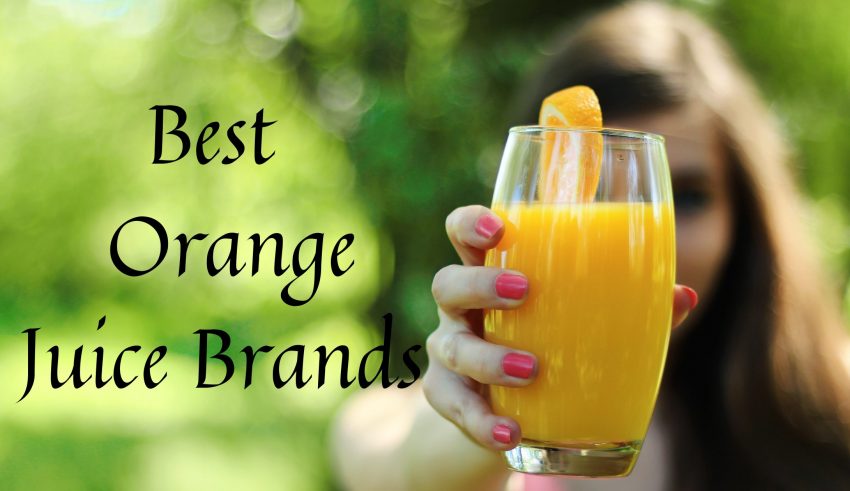 Orange juice is a delicious and nutritious drink for children and adults alike. Because of its pleasant taste and good qualities, orange juice has become a suitable accompaniment to all meals, from breakfast to dinner. You can have it by itself or mix it up with your favorite drinks to create cocktails, juices, smoothies, and lots more.
There are many fresh orange juice brands readily available in your nearest supermarket. These save you the effort of peeling and juicing oranges and provide a quick fix to your daily vitamin needs. Most of them come with a quality and purity guarantee, so it is as good as choosing the original fruit. If you are confused about which orange juice brand to opt for, we have come to your rescue.
Check out the top 7 best and purest orange juice brands in the US:
Tropicana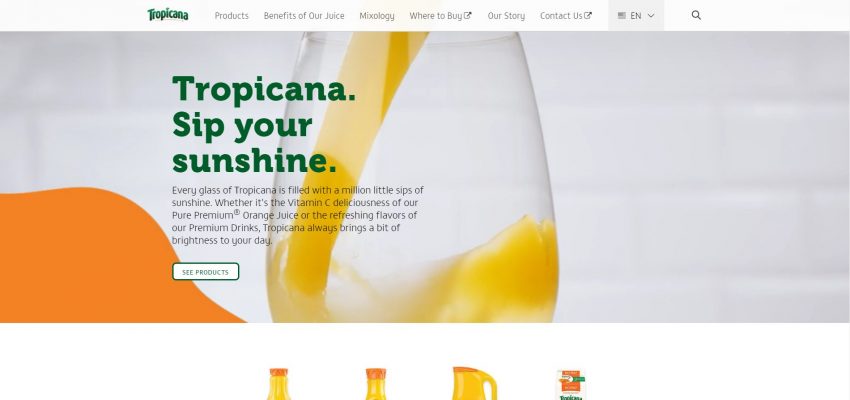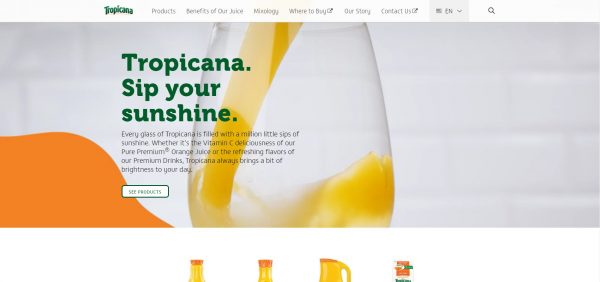 Tropicana is a world-famous brand of fruit juices and drinks, which started production in 1947. Founded by Anthony T. Rossi in Florida, Tropicana has been serving customers for over 70 years with its fresh juices.
Arguably its most popular product is the orange juice, which comes in multiple varieties, depending on the amount of pulp present in it.
Tropicana has more than 15 variants of orange juice, including Original (No Pulp), Homestyle (Some Pulp), Grovestand (Lots of Pulp), Low Acid, Healthy Heart, Antioxidant Advantage, Vitamin C + Zinc, Healthy Kids, etc. Apart from orange juice, it sells Trop50, Pineapple Mango Probiotics, Watermelon juice, Red Grapefruit, Orange Strawberry Banana juice, etc.
---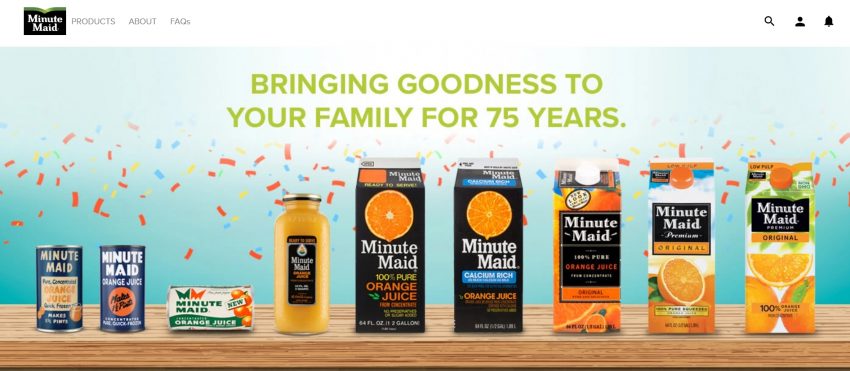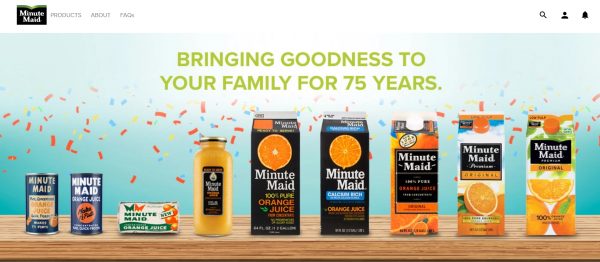 Minute Maid is a popular brand of beverages, which mainly produces orange juice and lemonade. It was established in 1945 as a part of the US war efforts. Since then, the company has evolved into a multinational juice manufacturer.
In Europe, it is sold under the name of Cappy. Minute Maid boasts of producing more than 100 different flavors and varieties of natural beverages, including orange juice, lemonades, punches, etc.
They have fresh ingredients and come in pulpy or no-pulp varieties. Its orange juice varieties include Original, Pulpy, Calcium and Vitamin D, Kids+, Home Squeezed, Countryside, Low Acid, etc.
---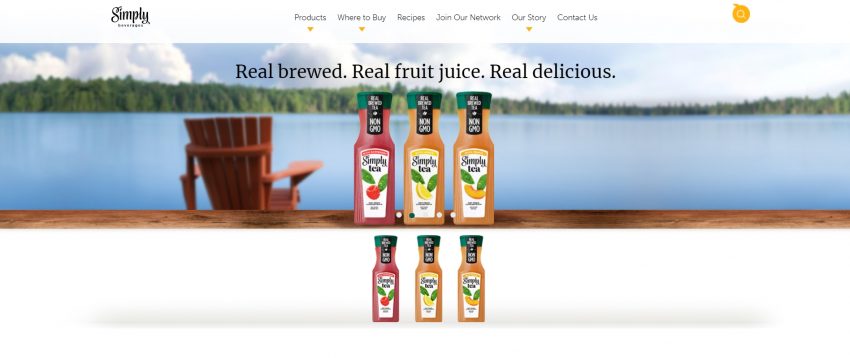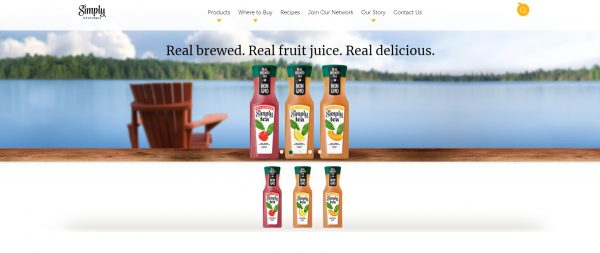 This Florida based juice company was founded in 2001 and is a brand under The Coca-Cola Company. It produces and sells fresh fruit juices that are not made from concentrate.
These products are sold in a clear plastic bottle for customer transparency. This company makes fresh juice out of Florida oranges as well as imports from Mexico and Brazil.
Its orange juice products are Simply Orange Pulp Free, Pulp Free with Calcium + Vitamin D, Hugh Pulp, Medium Pulp, Low Acid, Orange with Mango, Pineapple, Banana and Tangerine, etc. They do not freeze or sweeten the juice artificially, guaranteeing a completely natural experience for the consumers.
---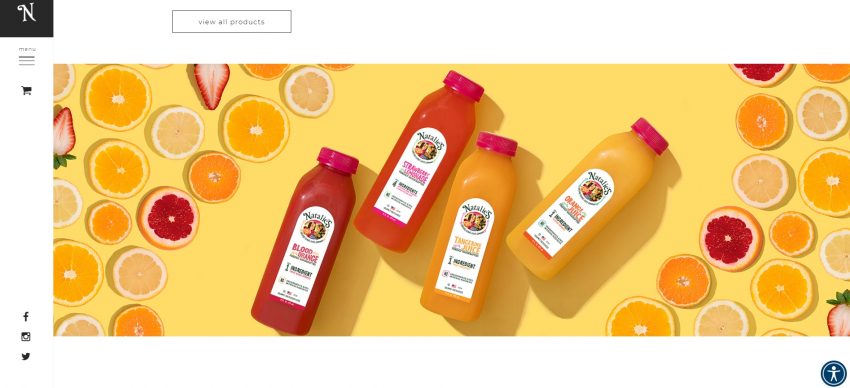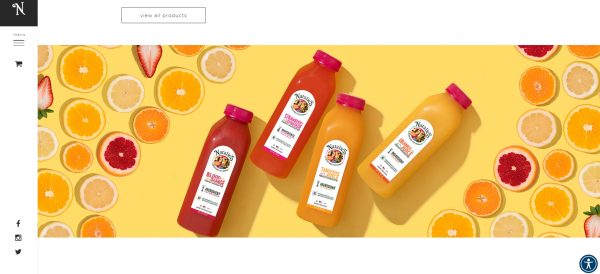 Natalie's is a very unique orange juice brand in the United States, which is completely women-owned and family-operated. It was started by Marygrace Sexton, the wife of orange farmer Bobby Sexton. She started making orange juice from her husband's crop of Florida oranges and bottling them up for sale.
The company started as Natalie's Orchid Island Juice Company and has evolved into a competitive juice brand with its values still rooted in authenticity and integrity. You can order multiple bottles from this brand at minimal prices, and get them delivered to you. This is possibly the only juice brand that does not have a "no pulp" option but is still loved widely by consumers.
---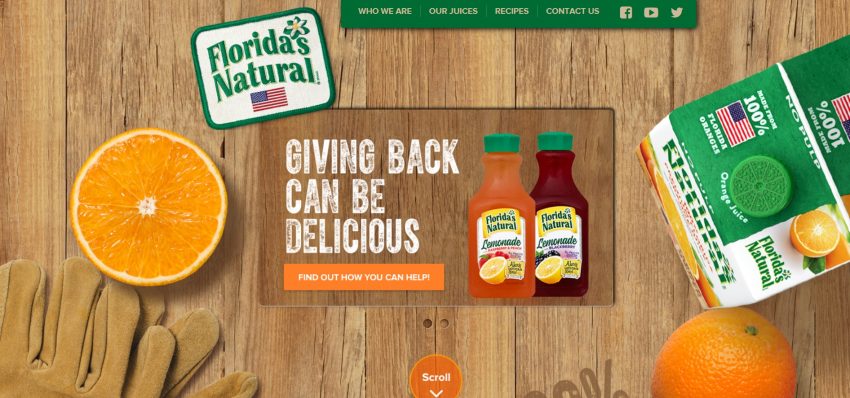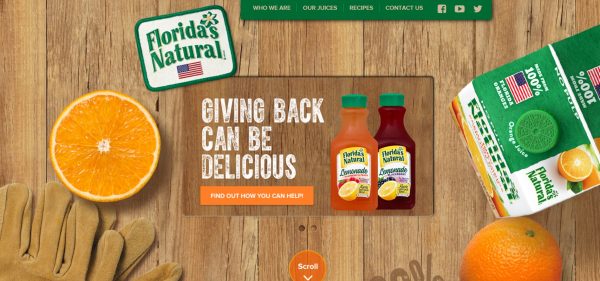 Florida's Natural claims to be the only 100% American fruit juice company in the world, as it makes its product entirely from oranges grown in Florida. The oranges are grown, picked, and squeezed in Florida to give a natural and refreshing beverage to the consumers. It also sells lemonades, fruit juices, cocktails, etc.
The orange juice comes in seven variants: Orange Juice with No Pulp, Some Pulp, Most Pulp, Calcium + Vitamin D with No Pulp and Some Pulp, along with Light Orange Juice with No Pulp and Some Pulp. You can also buy grapefruit juice, apple juice, iced tea, lemonade, blackberry juice, etc. from them.
---
Also Check: Best Food Bloggers of 2020
---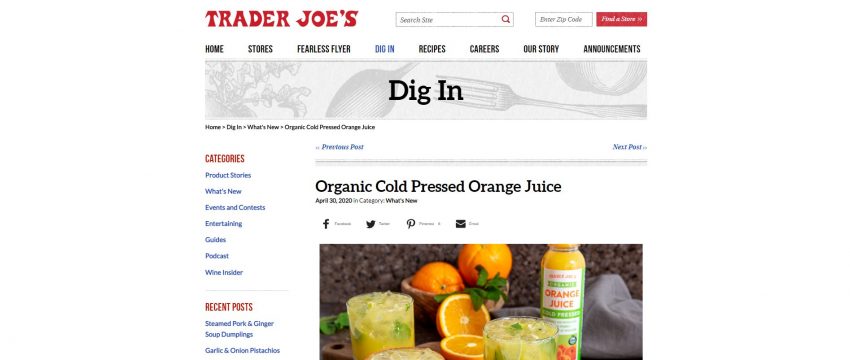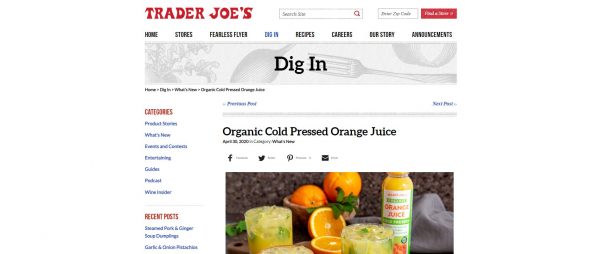 Trader Joe's opened its first store in 1967 in Pasadena, California. Since then, it has emerged as a major grocery store chain in the United States. From snacks to household materials, you can get anything here. Their signature brand of food items from around the world has found great popularity among consumers. Trader Joe's has its own brand of Organic Cold Pressed Orange Juice.
Their fresh juice section is well-liked by customers and their orange juice has been hailed as one of the most natural-tasting juices in the country. Their oranges are grown organically and then pressed to extract the perfect tasting natural juice which is put through cold water processing before being sold.
---
The Organic Valley Cooperation is a farmer-owned company that believes in purely organic farming that is beneficial for our health as well as the environment. They sell products like milk, butter, protein shakes, half and half, cream cheese, juices, etc. Their products are natural, unsweetened, and without preservatives.
Organic Valley Pulp Free Orange Juice is a trustworthy brand of orange juice that comes in cartons. It is completely natural-tasting, without artificial sweeteners, and concentrating agents. Its flavor is slightly tangy and comes with a freshness guarantee. It is good for children and adults alike.
---
It tastes like a glass of freshly-squeezed juice and is extremely nutritious for kids and adults alike. These are the most popular orange juice brands in the US. Tell us which one's you're favorite and let us know if we have missed any!