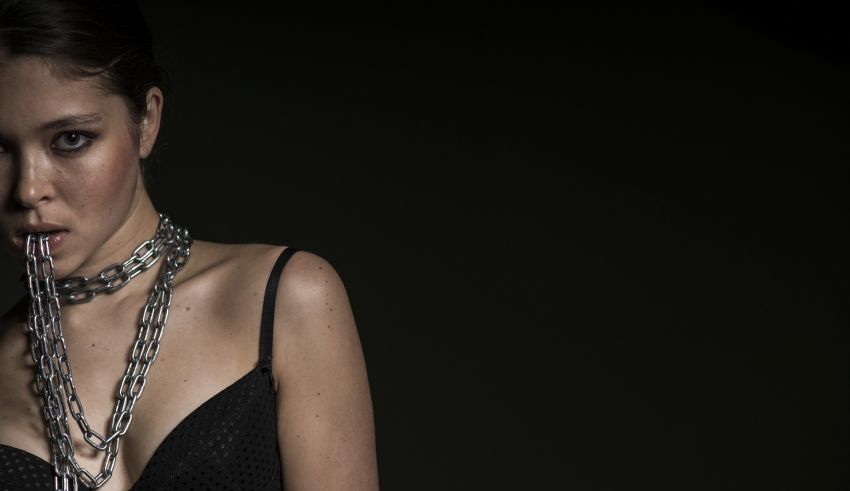 India, being a country of diversity, has always been a challenging marketplace for producers, manufacturers, marketers, and retailers of various products and services, and women's undergarments are no different.
Many brands have come and tried their hands at this spectacularly large market, though only some of these have managed to survive and thrive. While, in earlier days, it was rather easy to make a place for oneself in this unorganized sector, with the passage of time, it is becoming increasingly difficult for brands to make a mark and make their place in the best-rated bra and panty brands in India!
This is due to many factors including increased consciousness amongst women with respect to intimate clothing, increased exposure to various style and trends, and more importantly because of the simple fact that women are now looking forward to something beyond the ordinary.
It is for this very reason that we bring to you, our top picks of the leading brands the brands which already have or probably soon become a part of your daily life!
Here are Top Bra & Panty Brands In India for 2018:
Tweens


You can buy from Flipkart & Amazon
A brand that was essentially created to cater to the varying needs of young women, especially teenagers, Tweens has created its own place in the markets, thanks to its exemplary range of undergarments made of a comfortable and breathable fabric.
Not only does the brand offer the basic necessities, but also goes out of its way to offers some of the most stylish designs that go rather well, with the plethora of designer clothes that the young generations take pride in donning!
Beyouty


You can buy from Flipkart & Amazon
Specially designed for India Women, Beyouty is known for its impeccable no-show bra which is almost invisible making it a dream come true for most women who have a high regard for the latest fashion trends.
But this isn't all, Beyouty gains its spot among the top famous bra brands in India owing to its stunning designs, its comfortable fit and more importantly the seamlessly 'at ease' feeling that it promises to offer!
Also Read: 18 Types of Bra for Every Women Should Know About
Hanes
You can buy from Amazon
One of the most renowned brands in India and elsewhere, Hanes has always been known for its comfortable fitting! With its impeccable sportswear and specially designed bras and panties for the purpose of nightwear, this brand has managed to stand out like none other.
The brand concentrates highly on helping women achieve a better shape through its multilateral offerings, which ranges from the basic must-haves to the essential sportswear and the luxuriant nightwear. For what it's worth, it also offers a wide range of briefs and vests for men.
Related: 7 Popular Lingerie Brands in India (2016) You Can't Resist


You can buy from  Amazon
Triumph is one brand that offers an unmatched variety when it comes to bras and panties, and it is for this very reason that it conveniently gains a spot amongst the best panty brands in India. Right from seamless fits, to bikini styles the brand is keen on offering anything and everything that a woman might need in order to wear her choicest dresses with complete confidence and an unparalleled élan!
Be it better fitting or greater support Triumph offers bras for every need imaginable. Right from the generic cotton bras, to variations such as padded and non-padded, wired and non-wired the brand offers it all, thus catering to an immensely wide range of audience, and successfully so! Triumph, as a brand has always wished to offer the best in terms of quality, durability and comfort, the three qualities that the Indian women vouch for!
Apart from this, it truly believes that the women need to realize their full potential and hence offers top of the class swimwear, beachwear, loungewear as well as nightwear! 


You can buy from  Amazon
It isn't every other brand that goes as far as Daisy Dee, to create something especially for Indian women, in a way that just doesn't satisfy their innate need for comfort and durability, but also goes far enough to understand their varying needs as per the wide array of clothing that their wardrobe incorporates.
This is one of the very few cotton bra brands in India, which happen to offer specially designed intimate garments, for attires such as the basic t-shirts, the traditional Indian sarees, the popular salwar-kameez. The idea in all is, to make women feel at ease with whatever is it that they choose to wear!


You can buy from  Amazon
It is only recently that the international brand, Marks, and Spencer has forayed into the Indian marketplace, but from what it looks like, this brand is here to stay.  Boasting of 1000+ stores across the world, the brand is a promising one.
It isn't just the comfort and luxury that it offers when it comes to intimate wear for women, the brand, in fact, concentrates more on factors such as style, élan, and quality!  Its enviable line of designers ensures that the brands offering are always up to the mark and seamlessly meets the expectations of its loyal consumer base!
Currently available only in a few selected cities around the world, the brand has been warmly welcomed by the Indian audience, especially those residing in the metro and cosmopolitan cities of the nation.


You can buy from  Amazon
One brand that has managed to be a hot favorite amongst the members of the fairer sex, Enamor has come a long way! And it is not just bras and panties that the brand offers but also some of the most stunningly designed shapewear and nightwear.
While impeccable fitting and unmatched comfort is what the brand promises and is known for, what actually makes it stand apart is the fact that it offers some of the most astounding fabric laces, embroideries and other such embellishments that help create a far greater value for its product when compared to its contemporaries!
Again, its wide range and unimaginably huge collection is something to look out for!
Pretty Secrets
Read Customer Reviews before Buing
Known for its high-end luxuriant bras and panties, Pretty Secrets, is essentially an Indian Brand that was incepted in Mumbai. Offering an immensely wide variety of fits, shapes, sizes, and colors, this brand shot to fame, almost as fast as a wildfire.
The brands motive is to introduce the Indian females with something beyond ordinary. It wishes to go a step further in helping women incorporate a more trendy, and for that matter eccentric style when it comes to intimate clothing.
It is for this reason that it doesn't stop at the basic bras and panties, but goes forth with variations such as shapers, nightwear, accessories etc. Hence, it doesn't come as a surprise when one sees the brand's recently launched online portal doing so well for itself!

 You can buy from  Amazon
Known best for its promising fabric quality, Jockey is one brand that surpasses most other based on one simple factor – Dependability! Offering everyday wear bra and panties set with variations for sportswear and shapewear, Jockey maintains a smaller array of offerings but promises unmatched quality.
The level of comfort and luxury that this brand offers also stand unparalleled, apart from its impeccable fitting and high durability, something that the Indian women are always on the lookout for.
So much has this brand offered to the audiences in a bid to become one of the most trusted brands in the country that it has become almost synonymous to undergarments, which in itself tells the tales of its success!
 You can buy from  Amazon
Yes. You guessed it right! What else than the renowned, much loved Loveable for the first spot in this countdown! The brand has come a long way in offering women more than just the basic bras and panties.
It has always been inclined to offer better, more comfortable fitting while understanding the fact that white blacks and nudes aren't the only colors, and women need more.
The brand offers an immensely large palette of colors and ensures that they are available in every possible pattern. What's more is that the brand concentrates on the buying trends, capacity and preferences of the audiences and designs its range accordingly.
Moreover, it ensures that any gaps in the untapped needs pertaining to the inner wear needs of the females are met in an efficient manner, with products that are unique to Loveable!
Feeling Confused? Watch How to Select Perfect Bra:
Conclusion
So, what do you think of our list? Which is your favorite undergarments brand?
Do you think we missed out on any of your preferred brands of bras and panties in India? Let us know in the comments below!
Hope this helps you gain a better insight with respect to the innerwear brands that cater to the Indian audiences! Stay glued for more such information.
We have so much in-store for you in the forthcoming blogs.