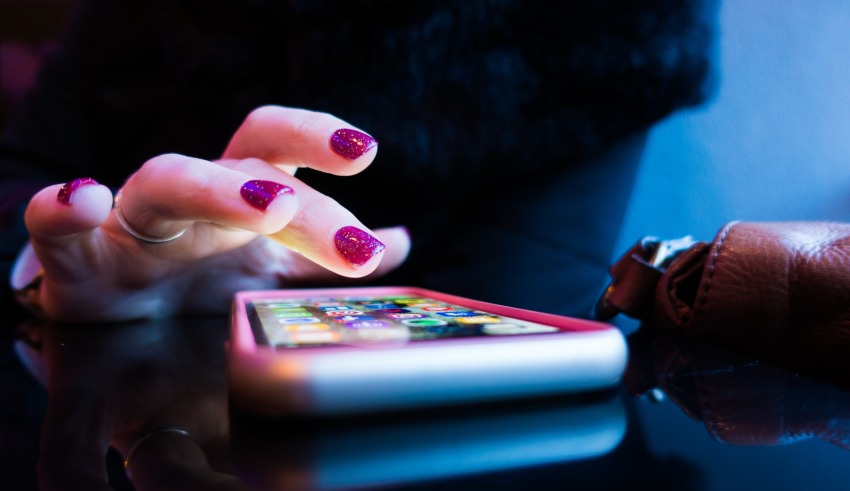 Social Media trend has been on a rise in the past decade with the incoming of various platforms for people to showcase their lives and events. We can now share our personal events as we like, with our friends, relatives and basically everybody who are on these platforms.
People have become quite active in displaying their emotions, thoughts and much more with the help of online posts and stories.
One of the most popular social media applications been developed, over the internet, right now is Instagram.
It has been termed the best app in the media fields, where you can share your stories and post your life events with your friends and family. It has a lot of following, with numbers reaching in billion and still increasing.
With such popularity for the app, there has to be enough competition to divide some of the attention from the app. There have been many clone apps over the internet that function more or less like Instagram, and in some cases, have better features than it.
Related: Best Sites to Buy Instagram Followers
We have created a list of 5 apps that are similar to Instagram in functions and are good alternatives:
The most popular interface on the internet after Instagram has to be Snapchat. It is completely free of cost and available for all operating systems around the world.
Of course the features and functions differ in use as compared to Instagram, but they are quite interesting to play with.Just like Instagram, you can share your stories, videos and other events through post on Snapchat too. The stories are temporary and you can send your friends snap every day to create streaks.
The app also has some of the most creative and fun filters to play with while clicking your pictures or videos, so posting them becomes more fun than usual.It has gained a lot of popularity in the past 4-5 years, with its subscribers reaching numbers in millions. There will be a day in its life when it will reach even a billion or more subscribers and can give a major competition to Instagram.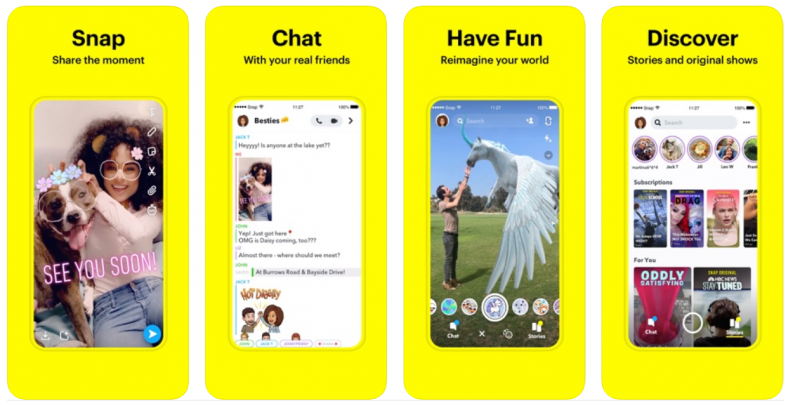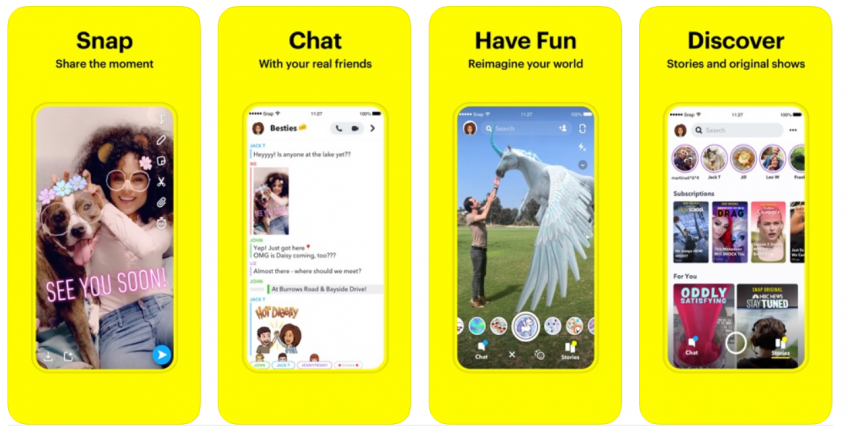 ---
Pinterest is not your regular app where you can share your stories and events with your friends or family or create videos and photos.It is a social platform that enables you to share or upload visually creative photos or videos related to general, casual or innovative ideas.
It is definitely one of the most creative apps to play and learn with.You can upload any art form freely and discuss over it as much as you want. The app was created in the year 2010, that has over 500 million subscribers today.
You can gain ideas from the website related to your business or household stuff and the site can automatically transfer you to the product's original webpage to help you browse through more ideas naturally. This app is not very famous like Instagram or Facebook or Snapchat, but has created its niche on the internet with many people.

---
Imgur is another social media platform where you can share different stories, pictures, memes, GIF's, videos and much more to a bigger audience called a community.Instagram and similar apps let you share stuff only to the people you choose, but Imgur works on a different philosophy. Here you can share whatever you feel like, that is appropriate to the community, and start a healthy conversation to the related stuff.
The choice is up to you to share your personal pictures or videos, but most people think of it as a social platform focussed more on entertainment. Though the interface and features are similar to Instagram, but the core idea differs. It is quite popular and also resembles to Reddit. You can upload your ideas here and browse through what others have to share as well.
The range of matter you can find in this app is quite diverse with a lot of random stuff also.Overall it is a fun app to join, for free, and get your mind over Instagram for a little while.

---
Retrica may not be as popular as Instagram or not even close, but it sure is a cool alternative to it. It is definitely gaining more and more popularity day by day and soon can become a major competition for Instagram.
The interface of the app is quite similar to that of the former mentioned app and is therefore, known to be user friendly.You can share all your stories, posts, life, pictures and videos with your friends and family. It has some very cool features that you won't be able to find on Instagram, like the making of GIF's from videos and collages and the super fun filters.
Share and enjoy these cool GIF's with your loved ones on a daily basis to spore out awesome conversations.
You can also simply send messages to your followers. You won't regret spending your time here, as this is really fun and informative platform with a limited number of followers for the introverts out there.

---
Flickr is one of the oldest social media applications in the list. Instagram came into existence almost 6 years after its advent. It was one of its kind and is still quite popular with a lot of people.
It is a free application available for Android and iOS users. You can share all your pictures, videos and create albums on the platform and share it with your loved ones for the day. Another use of the app is that, it acts as a cloud storage option for all your pictures and videos you would like to store in your phone or laptop.
The picture or the video you are wanting to share over the app lets you do it, in full resolution and with professional photo editing tools, so that you don't have to compromise on these small things.
Of course, the application is not as popular as you would imagine to Instagram, but it still is and will be a good alternative for your free time and also for storing purposes when your memory is full or less.
---
Conclusion
We have seen from the above article some of the best alternatives to Instagram. Other notable names include Facebook, Tumblr, Twitter, Yummi etc.You can choose whichever platform you feel comfortable with to pass your time.
On a serious note, you can even use these apps for professional purposes to increase your business limits and interact with potential customers throughout the globe.Don't be confused as to what other may say, select wisely and keep on enjoying the unlimited fun for free, free and free!