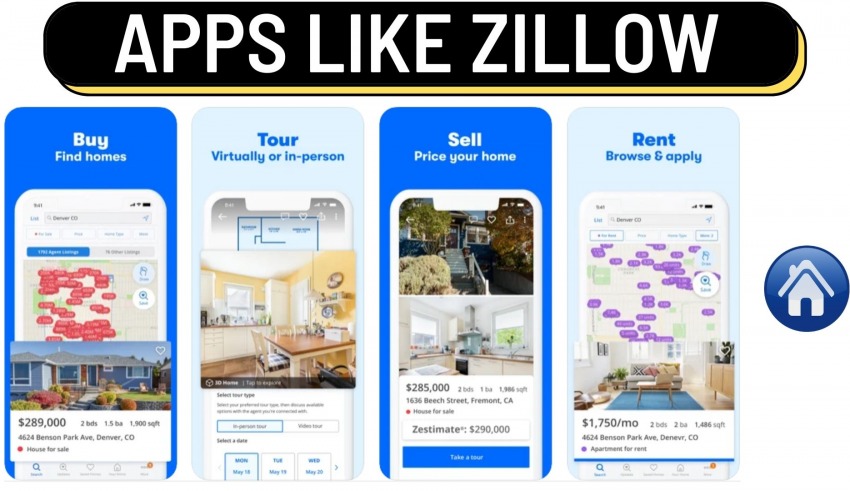 Zillow is one of the most highly-rated apps for real estate and has been consistently growing in popularity. If you want to buy a house, you must have come across this app in your hunt. Zillow is a pioneer in this field, it was one of the first real estate apps to come into play in the digital world, but there is some best Zillow alternative you should check out in our article below. It tells the users estimated home values, the past sale prices and even lets users know how much they can expect to get for a property.
You get many insights into a sale price, which lets you decide how much you want to spend on a property and whether the price you are buying it for is right. If you are considering the purchase of a home, you should certainly download this app on your phone. You may not get the time to access their website always, but you can keep checking the app in your free time, making it a very convenient option. But Zillow is not the only real estate app out there.
If for some reason you are dissatisfied with the service of Zillow, or you simply can't find your suitable home on it, you can always find other apps that can give you similar services. For your benefit, we have compiled a list of Alternatives To Zillow. We have even given you some data on its features so that you don't have to wander all over the net to know what these apps do. Hopefully, you will find this article useful and it will give you the knowledge you need on real estate purchases.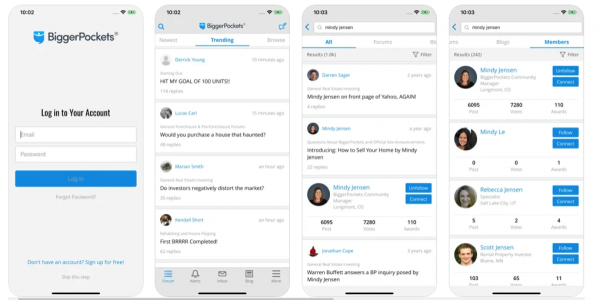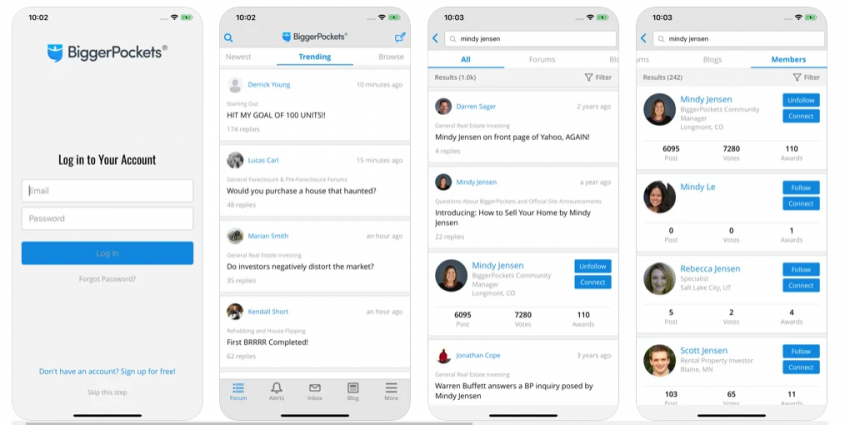 BiggerPockets is one of the best apps to learn all about real estate. If you are someone who wants to know every single detail about the house you are buying, including the miscellaneous stuff, this app will be perfect for you.
This one app encompasses the knowledge of real estate in the form of blog posts, eBooks, podcasts, and guides. If you think that you can make a living investing in real estate, this is just the app for you.
You can learn everything about real estate and manage to make a viable career out of buying and selling homes. This app is all you need to get started, believe us.
By the time you go through all the info this app has to offer (and keep in mind, the info is constantly updated as well) you will know everything there is to know about real estate. So you can improve your game of real estate investing with this one app and make a fortune from it.
---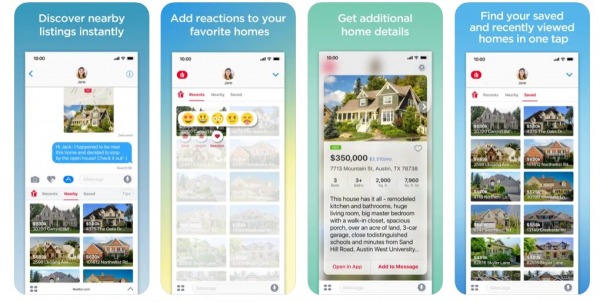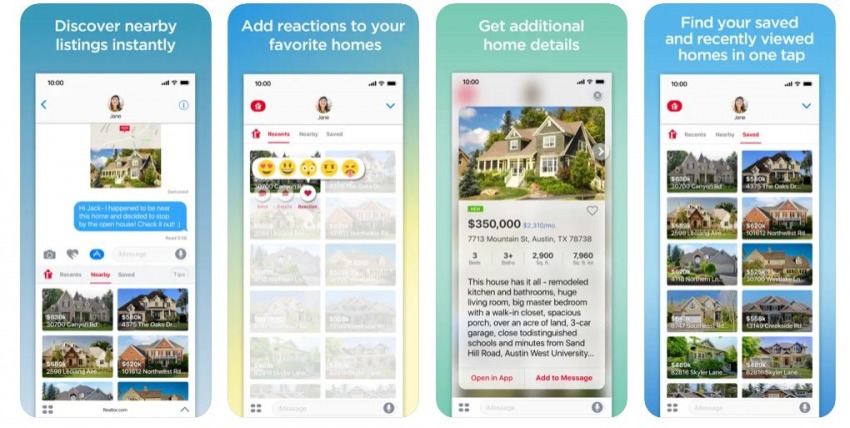 Realtor.com is the official search portal for the National Association of Realtors. Through this app, you can build a close relationship with many realtors, and get an edge over the others when it comes to real estate investments.
The realtors can be the ones who let you know beforehand about any potential houses or properties for sale, thus giving you the benefit of time. The info here is current but it doesn't have as many features as Zillow and is built very simply.
It however has a multiple listing system that provides a constant data feed. The site is also capable of connecting you to a real estate agent, should you feel the need to have one. You can shop around for both agents and homes on this one app.
You can view listings from multiple sites and compare them at one spot, since it collects data from many apps and websites built around the real estate business, and contact the agent quickly.
---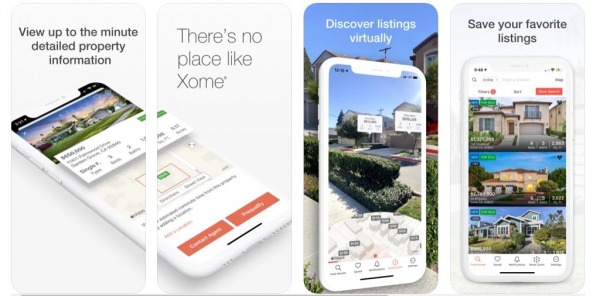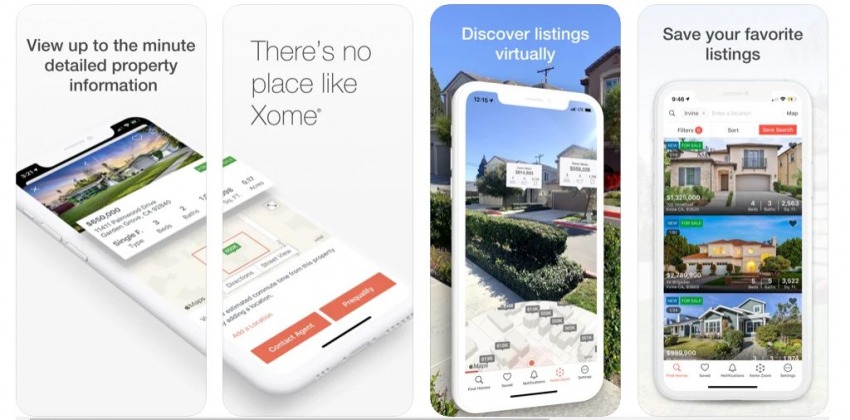 Xome brings you action-packed real estate auctions. If you think that you will get a much better price on homes being auctioned, Xome is the perfect app for you. Some of these auctions are through MLS and some occur exclusively on Xome itself.
As in all other apps, it also lists details of the neighborhood and pictures of the property but additionally, it also states whether the property is financeable or needs to be paid for in cash. Their notifications alert you when a good auction that aligns with your interests is happening.
You can have an e-contract made on the app itself to finalize the sale. It also has a "Homes Only" section where you get an exclusive peek into properties that are bank-owned or foreclosed.
You can bid on these and get them at a lower cost before it is open to the general public. It is a great app through which you can start real estate investing. After all, if you get a property here for a lower price, it means a higher profit earned when you sell it eventually.
---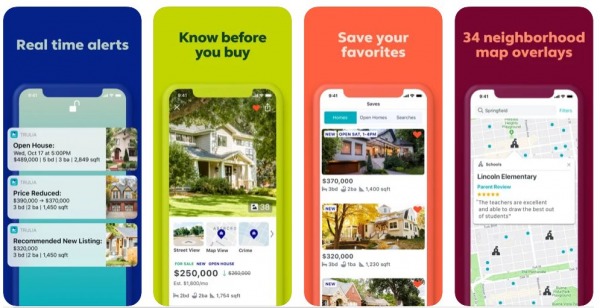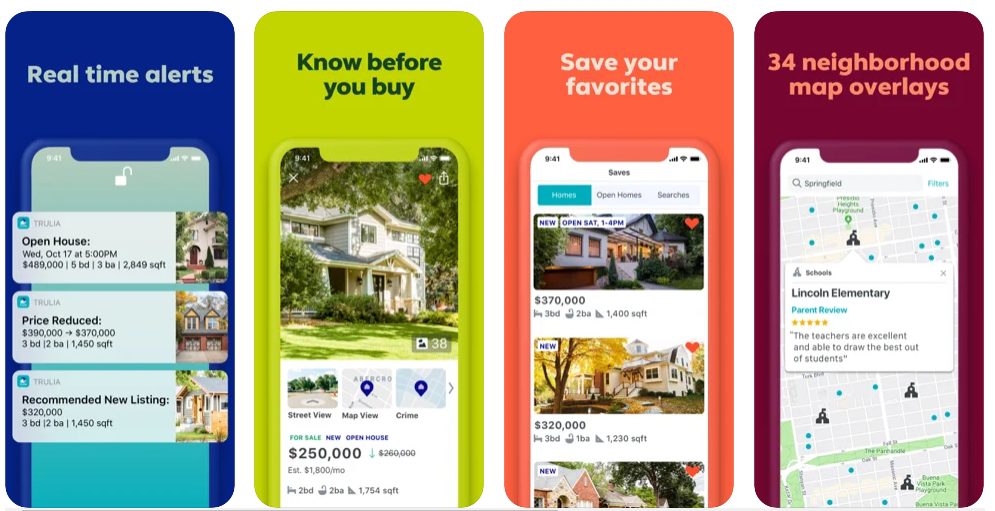 Trulia is one of the best real estate apps and comes close to being one of the perfect alternatives to Zillow. It provides a ton of info about the listed homes so that the buyers can make an informed choice.
It also displays information about the localities the homes are situated in, such as schools and shopping centers close by. The app comes with useful notifications to announce any good sales for your profile.
It also comes with qualified financial calculators that give you an idea of how much the home will cost you and whether it is worth buying it in the current market.
You can draw with your finger on the map to customize your geographical search location. There is also a link to directly contact the owner of the property or the estate agent, whoever has been listed.
It can even show the population demographics and other such stats so that you can compare the living situation for the homes as well. It also comes with a lot of filters so that you can narrow down your search.
---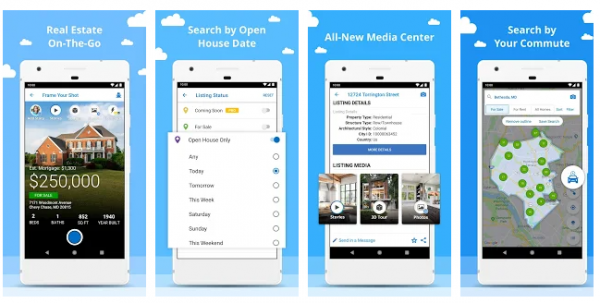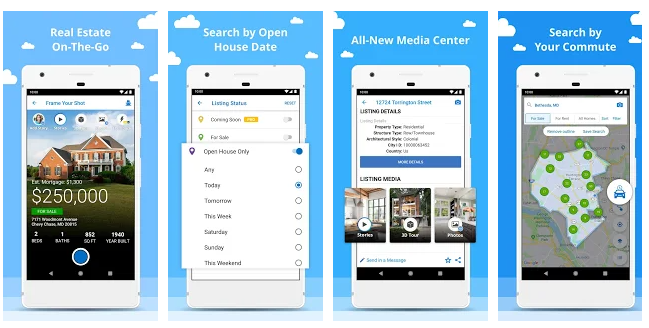 Homesnap is another app that is useful for both casual buyers and proper real estate agents. It has added features like sharing and messaging that make the platform stand out from the rest.
It has a real-time MLS system that gives you quicker results for searches. They are constantly updated so that their users don't miss out on a great deal, because timing is everything in the real estate business. Homesnap works on both Android and iOS platforms. It definitely deserves a spot in the list of Alternatives To Zillow.
The app also has great pictures of all the listed properties, so that you can compare different ones and pick the best for you. The app even searches for information about unlisted properties and will give you a fair idea which makes it one of the most suitable alternatives to Zillow.
It makes sharing the details of new homes very easy so that families buying a house can get each other's input quickly and decide. It also connects you with a reputed real estate agent if you wish to buy some property. In brief, it is one of the leading Alternatives To Zillow.
---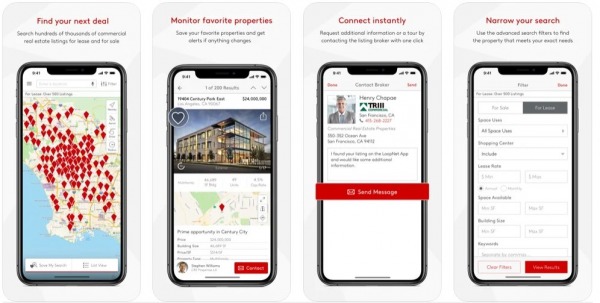 LoopNet was founded in the year 1995. It is one of the best alternatives to Zillow for those who want to invest in commercial properties. This only has listings of the big properties, you won't find small homes on this app.
This is a time-saver for successful investors who do not want to browse through many small home listings to arrive at one commercial property. It has robust filter criteria for listings, which users will find to be very useful. One can easily contact the broker through a single click if you are interested in the property.
You also get to see proper pictures of the property, along with street views, neighborhood stats, and property facts that can sway your decision one way or another.
You can search by location and intention – whether you want to buy, sell or lease a property. It is the best app for entrepreneurs and is extremely convenient as well. The app also has a great notification alert system as while investing in commercial properties, timing is an essential factor.
---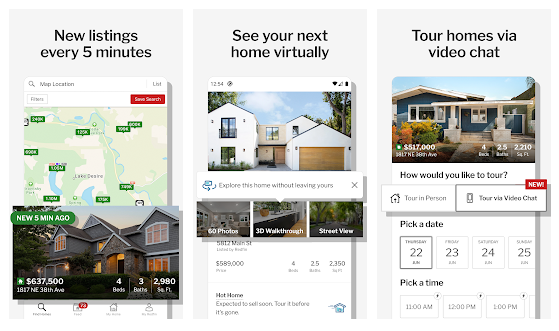 Redfin is one of the most popular real estate companies that comes with an app for both Android and iOS users. It offers several options for those looking to invest in real estate.
It works as both an app and a brokerage firm. The app itself is excellent in terms of services and claims to update its data every 5 minutes. The user interface is very similar to Zillow's, so if you are looking for an alternative that works exactly like it, this is a good choice for you.
You just need to enter the zip code and voila – you get the list of upcoming open houses, details of the house such as square footage, value, and others. all in one list.
It also has additional features which are not on Zillow, such as the employment of real estate brokers rated by Redfin users. The compensation of the agents is directly associated with the ratings they receive. The standard fees for listing on Redfin are also lower than that of traditional agents.
---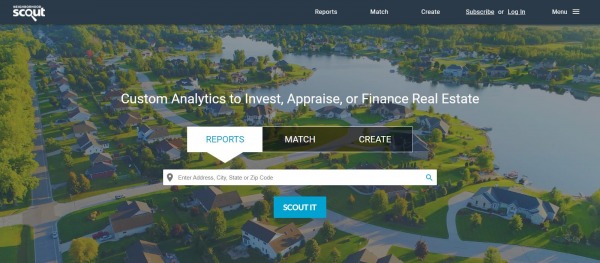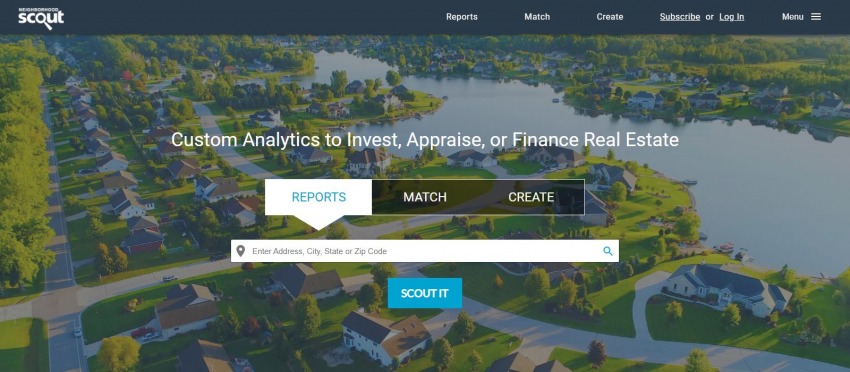 NeighbourhoodScout provides people with information about the different neighborhoods in the US. It is a good app to have on your phone when you are venturing into investing in real estate, as neighborhoods influence the price of a property greatly.
You could have the best property, but if it is in a bad neighborhood, you are not gonna get a great price for it. You can search in it using the city name or a specific address.
The site provides you with all the data like crime rates, demographic data, nearby schools, traffic data, the value of houses, etc. Most of the information is free for all users, but some of it comes with a subscription fee.
If you are a real estate agent or someone who is a real estate investor, it might be a good idea to purchase the subscription, otherwise, the free version is just as good for use. It offers a lot of data so that its users can make an informed choice about the property they want to buy.
---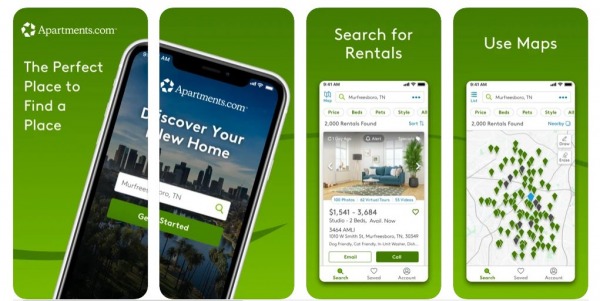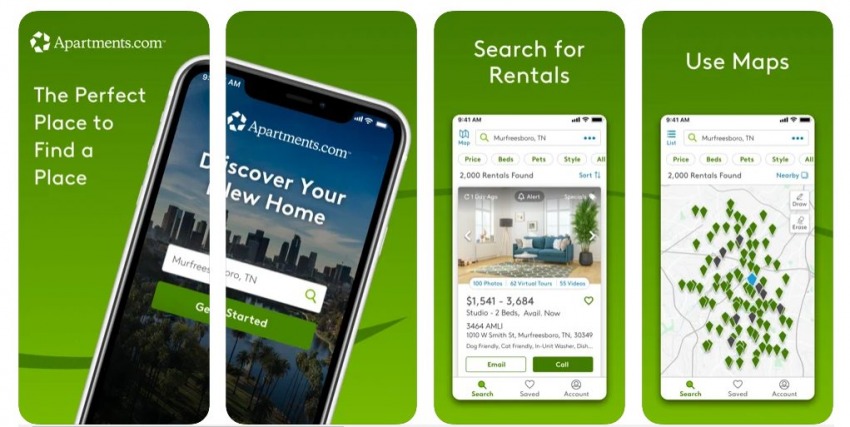 Apartments.com is a favorite of many as you can directly apply for a property or communicate with the owner or agent through the app itself. Prospective clients get a lot of info about the property they wish to purchase, helping them make a good decision.
The app not only features apartments but also studio homes, townhouses, and condos. You can directly send your application across to the landlord or agent through the app itself.
The search filters are extremely convenient for all and give you an idea of whether the home is suitable for handicapped people and even the attachments allowed in the home.
They have an in-house research team that constantly updates the listings on the platform. Their professionally clicked photos and videos, are eye-catching to many people, making this app very popular among all.
It has a large inventory of homes and its search and sort capabilities which makes it one of the best alternatives to Zillow. They have a large crew that continuously researches the databases for new listings and updates them on the site.
---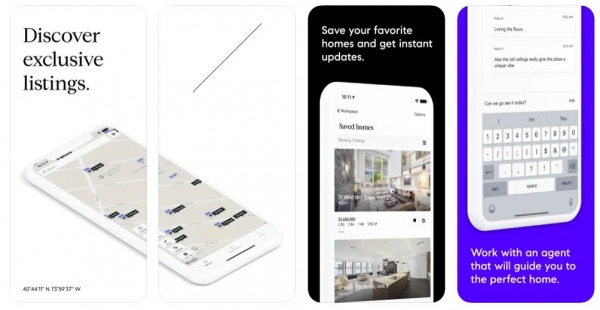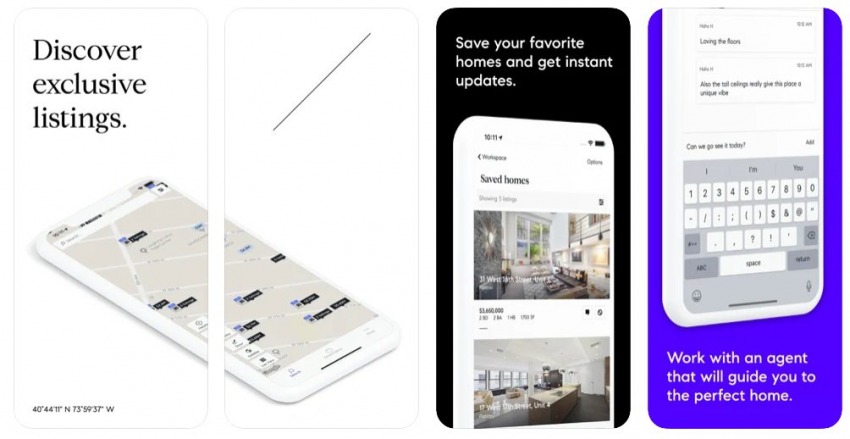 This app comes from a brokerage called Compass and is a convenient app to have especially when you are using the agency to find a home. This app gets you in touch with a Compass agent, who will be of great help to you in finding the best property that meets your needs.
The app works on Bluetooth and will connect to Compass signs for information on nearby property sales by Compass agents .
You see all the properties listed with the agency on the app. If you scroll down long enough you also come across unlisted properties which will go on sale soon, especially if they are being sold by Compass agents.
The main con of this app is that it does not list properties being sold outside the agency. So you will be missing out on a huge chunk of the market if you only use this app to browse.
---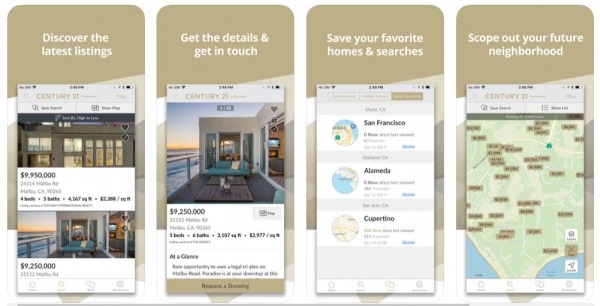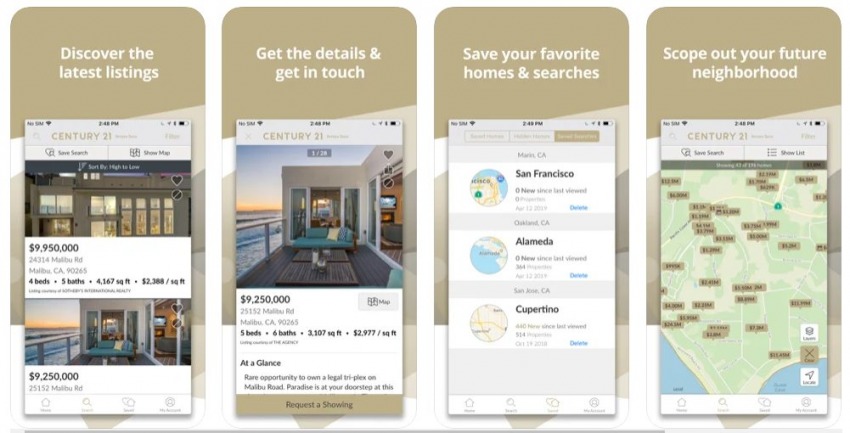 Century 21 Local is a reputed national brokerage firm that has been around for a long time now. If you plan on using an agent from that firm, the app will come in handy in particular to you.
It provides search results by pulling data from multiple listing services. You can get in touch with their agent when you like a property that is listed on the searches. The app also provides its users with a note section. In the note section, you can keep track of all the properties you have shown any interest in.
Even if you are searching for homes beside the ones under Century 21, the app still successfully provides all the data to you.
The app even pulls data through Zillow, although sometimes it might be a little outdated, which is a con. It is still one of the best real estate apps. You get input from brokers as well and use their expertise for your benefit.
---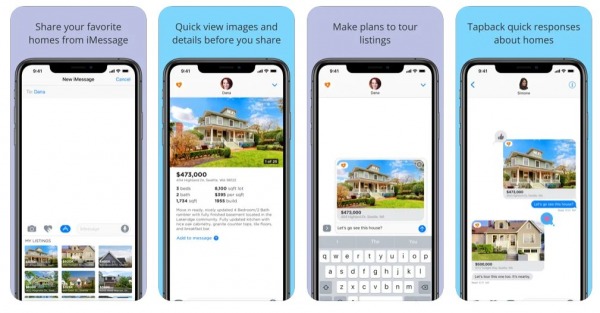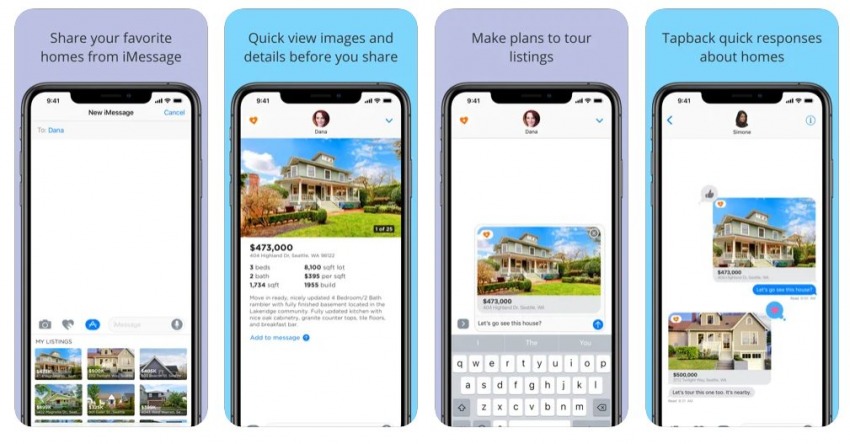 Estately's reach in the United States is vast and includes information on listings from almost all states. It matches you with the right real estate agent for the locality and brings you a great selection of homes.
You can click on properties to know the financial technicalities of it such as taxes and utilities. They also give an extensive account of the neighborhood like nearby schools, population demographics, etc.
They also give a score on the area noise pollution and other similar things. These details are not considered by every app but could end up being a deal-breaker for many if looked at thoroughly.
It allows you to schedule a visit to the house and encourages you to look at it in person, as we know sometimes the look and feel of the house sways our decision either way. It is indeed one of the most prominent alternatives to Zillow.
---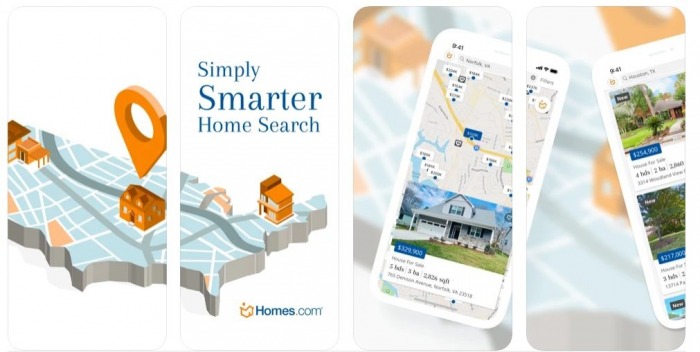 Homes.com comes with robust features that are sure to make it a popular choice among many. You can even decide whether you want to buy or rent a property and search accordingly on this app.
Its notification system is the best feature it has. It lets you know about the latest listings so that you can swoop down fast before it is grabbed up by the rest.
The app has spent much of the past year improving its interface to provide a seamless experience for its users. You can even schedule a Zoom showing of the house through the app as they have taken into account how the pandemic has affected the current home purchase situation.
The only con is that they do not offer as much information on neighborhoods. You may need to consult a different app on that matter. Still, it is a good option as it has the option to hold virtual meetings.
---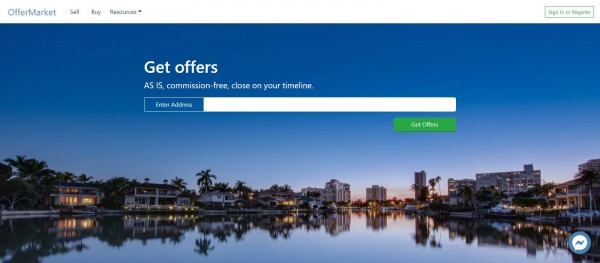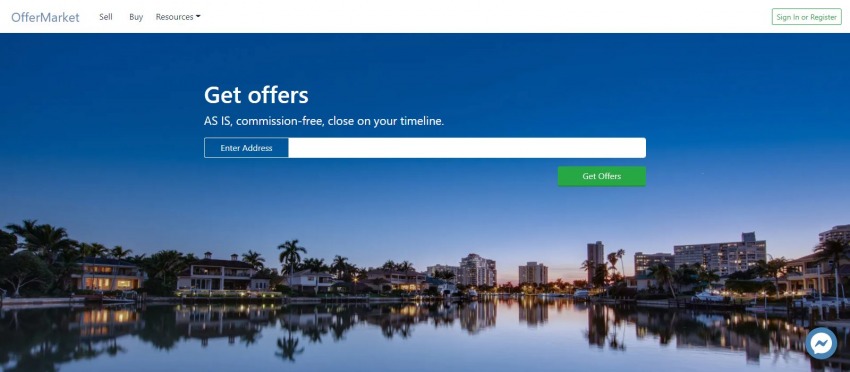 OfferMarket is a great choice for those who want to browse through some real estate options. It is a free listing app that offers listings of both agents and properties for sale. If you want to see which house is being sold fast you can go to the "Get Offers" section.
This site handles all the necessary paperwork that goes into the sale of a house. You don't have to worry about that aspect of the sale too.
It only costs a small service fee, to be paid by the buyer and all of it is taken care of by them. There is a full range of houses, from luxurious ones to cheap ones, to suit the wishes of every possible buyer.
---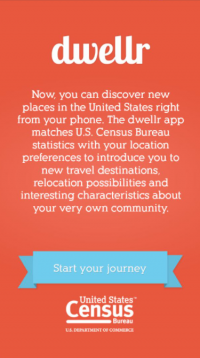 Dwellr is insanely underappreciated, even though it is one of the best real estate apps out there. It matches data with the US census, based on your location preferences.
Dwellr considers your lifestyle as a big factor when you are making a huge move. It is one of the greatest alternatives to Zillow to take a look upon.
It considers your work, desired mode of commute, schooling, home value. Dwellr works on both iOS and Android platforms. It gives you the best options based on your profile.
This is the right app for you if you are looking for a home to live in. This app might not be a good fit for those who are in the real estate field as a business. It concentrates more on making the property a habitable place for every tenant.
As every tenant is unique, it concentrates on giving multiple choices (in over 20 different cities!) which is appreciated by their user base.
---
Conclusion
If you are looking to buy a home, whether for settling down or for investment purposes, these apps can surely help you find the best ones for you. All of them have their unique features, which we have listed to make the choice easier for you.
If Zillow does not work out for you, these 15 alternatives to Zillow surely will. C'mon, we know that even by looking through a couple of the apps on this list, you are sure to find your dream home.
You can track the value of the home once you buy it and decide when it is time to move. They can help you realize what price is fair for a house. It will save you a lot of time and money.
You don't even have to invest in real estate agents unless you want to. These alternatives to Zillow act like great agencies themselves, giving you top-quality treatment with their services.
With these apps, you don't have to look at websites over your PC. You have the convenience of choosing a home on the go. It saves you a lot of time you would have spent otherwise browsing aimlessly through the internet.
And as you know, by listing all these apps on one site, we have already saved you a lot of time. Now you can peacefully make your decision without any outside distractions or interference.
We hope that the above list of 15 Alternatives To Zillow was successful in guiding you towards your new home.