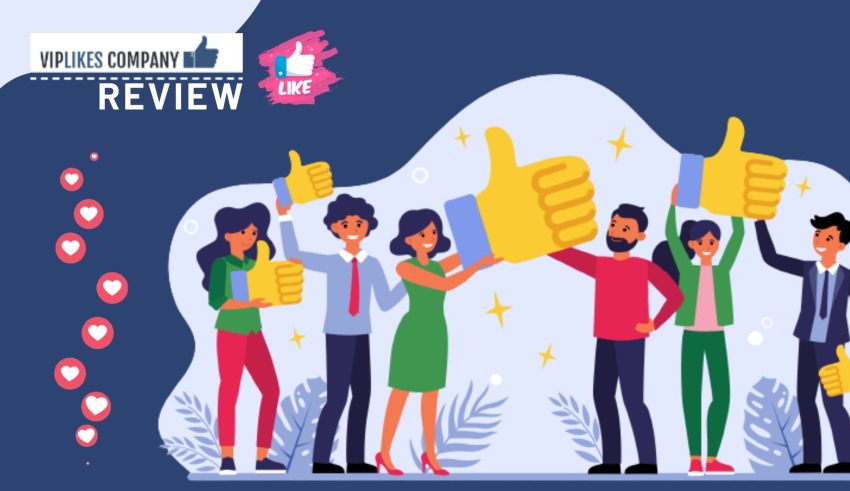 Social media is often seen as a contradiction. You can't live with it yet you can't live without it. But nowadays, sharing photos of your furry friends with your followers isn't all that you can do on these platforms. In fact, if you're a content creator or own a brand, sites like Facebook and Instagram are the best places to be right now. That's right, social media is perhaps one of the most powerful marketing tools one can have up their sleeves. Your engagement on social media needs constant exponential growth. But this won't happen overnight, especially if the competition in your niche is very high.
That's where growth services come in to help boost your performance online. VipLikes is one such site that sells followers, likes, comments, and more. Since there are many sites that don't deliver the services as promised, this VipLikes review will help you decide if VipLikes is a legit company or not. 
An Overview of VipLikes 
As mentioned above, VipLikes is a social media growth service that sells all kinds of engagement to boost your pages. From their website, you can buy followers, likes, comments, views, shares, saves, etc, in the form of different packages. Facebook, Instagram, TikTok, YouTube, and Twitter are the sites that VipLikes most commonly caters to. 
VipLikes has been on the social media promotion market for over 6 years. Plus they claim to have tons of experience and a wide base of regular clients. VipLikes also promises great warranties, professional managers, discounts, and a great support system. But whether they fulfill these promises is still unknown. The purpose of this VipLikes.net review is to determine whether they actually deliver good results or if it's just a marketing tactic. 
In addition, VipLikes states that they offer more convenience than most growth service providers. Their website also indicates that you can avail of large discounts if you subscribe to their emails. They accept a wide variety of payment opportunities including PayPal, MasterCard, Visa, and even cryptocurrency. 
Sounds like a pretty promising deal, doesn't it? Keep reading this VipLikes review to find out if their services are worth your time and money. 
Why Do You Need More Followers and Likes? 
Has your Instagram or Facebook account been stuck in a slump for a long time with no sign of progress? If you need a quick fix to boost your social media engagement, buying followers and likes is a convenient solution. It is also one of the few ways you can blow up your social media account within a short time. 
The more followers you gain, the higher your chances of increasing your visibility and reach will be. And customers are more likely to buy from a brand that has 10,000 followers than from one with 100 followers. 
The only catch is that you need to find safe and secure sources to buy these social media growth services. Since there are many sites that are out to scam you, you need resources like this VipLikes review to help you narrow down your choices. 
It is ideal to buy followers and likes that promise to help your account grow organically without violating any community guidelines. Once you create quality content to pair with this approach, you'll definitely start seeing the desired results in no time. 
How To Get Started on VipLikes 
Granted, all you need is this VipLikes.net review to determine if VipLikes is the right fit for you. But if you want to check out their services for yourself, here's how: 
Head over to their official website viplikes.net 

Sign yourself up and create a VipLikes account 

Select a package that meets your requirements and click "Get It Now" 

Drop your social media profile username and an email address 

Proceed to the Checkout page 

Check the total and complete your payment via PayPal or card 
According to the VipLikes website, you will receive your order within 3-5 days. 
VipLikes Pricing 
This VipLikes review has determined that they keep their pricing very transparent and competitive. On their website, you'll find several different packages specifically designed for various social media platforms. Thanks to the wide variety of options available, you can easily find one that meets your demands. Let's take a closer look at some of the VipLikes prices. 
A weekly package of 250 Instagram followers, 500 likes, and 25 comments for $9.99 USD 

1000 Instagram reels views for $5.90 USD 

An Instagram auto likes weekly package for $9.99 USD 

1000 Instagram followers for $19.80 USD 
These are just a few of the packages that are available on VipLikes.net. You will also find similar deals for Twitter, Facebook, YouTube and more. The prices also are quite affordable considering the amount of engagement you're buying. But according to this VipLikes.net review, the prices seem too good to be true. 
Do We Recommend Using VipLikes? 
So what's our verdict on VipLikes? Unfortunately, when you read through this VipLikes review, you'll have to agree that using VipLikes is not the most ideal way to gain organic engagement on social media. 
Granted, they offer good deals and a wide variety of packages that cater to different social media sites. But when it comes down to it, we don't think VipLikes is worth your time and money. 
Read on to know more about the cons that make VipLikes an unreliable social media growth provider. Plus we've also listed a few alternatives that you can use instead of VipLikes. 
Pros of Using VipLikes 
This VipLikes review has determined that you can use the free trial on the VipLikes website to get a taste of their services. So you can find out for yourself whether they back up their claims with quality results or not.
Plus you don't have to pay for anything so you won't face a loss in case the order doesn't live up to your expectations. 
VipLikes has cleared the initial security test thanks to the fact that they have secured their website with HTTPS. This means that there are fewer chances of your personal information getting leaked on the internet when you use their site.
But this isn't worth much celebration considering that HTTPS-secured websites, although ideal, are simply basic security measures that every site needs to take. 
Apparently, VipLikes wants to highlight what a great deal their prices are since they display them at the top of the homepage. The packages are pretty affordable and are openly shown to the customers.
But if you go by this VipLikes.net review, you're better off paying a little more to get better quality services from a more secure site. 
Cons of Using VipLikes 
One of the main reasons why this VipLikes review votes against using the site is because of the number of bad reviews they got. Feedback on popular sites like Trustpilot indicates that most of the customers who bought followers at VipLikes were not satisfied with the results.
Most of the positive reviews you find on the VipLikes website are likely from fake users or paid accounts. 
VipLikes has mentioned that they offer 24/7 customer support on their website. But we cannot confirm these claims since there are many complaints regarding the delay in their responses to customers who need help. This is a good reason to stay away from their services. 
Another reason why we don't recommend VipLikes is that there is no About page on their official website. This is a big red flag since there's no other way to find out how long they've been running or where they operate from.
All legitimate websites have an About Us page to help them connect with their clients better. So you should definitely not invest your time and money on a site that doesn't provide one. 
It is common sense to buy followers and likes from sites that have a good reputation if you want your account to grow organically. There are many scam sites out there that do not deliver their promises.
And while VipLikes may not directly scam their customers, their services are not good enough to earn them the credibility they need. 
If sites want loyal clients, they need to remain accountable to their customers. That's why you'll find that many websites offer an accountability form to help them help in touch with existing clients. Unfortunately, this VipLikes review did not find any such form on the VipLikes website. 
Alternatives that You can Check out Instead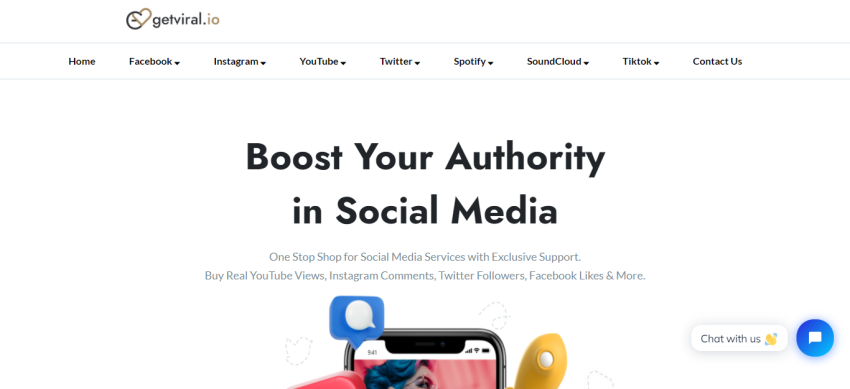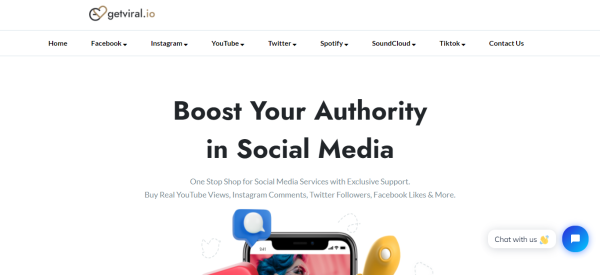 GetViral is a popular and reliable growth service provider that caters to a large variety of social media platforms. Their clientele includes many big influencers, music artists and actors, to name a few. You will also be pleased to know that almost 85% of their customers keep coming back for more and even helps generate referrals. 
Additionally, they deliver high-quality services on time to ensure that you get your money's worth. In case, they don't meet your standards, you can always opt to get your money back without any issues. Plus, GetViral offers 24/7 customer support via chat and email to help you with every big and small purchase.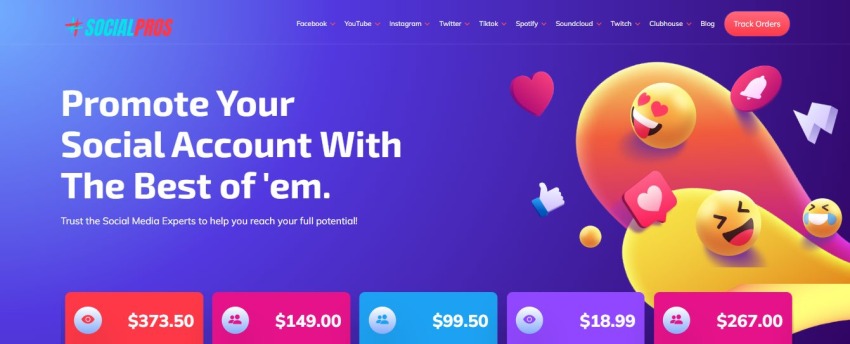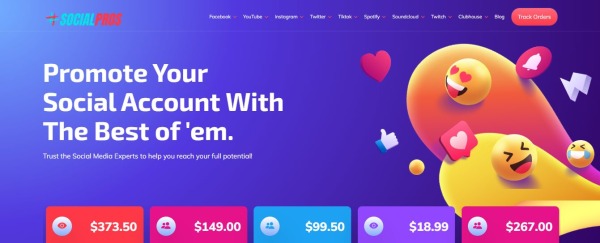 SocialPros is also another legit alternative that you can check out if you want real social media growth. Just like GetViral, their clientele consists of many influencers and brands who swear by the amazing service that SocialPros offers. This is the perfect site for you if you want exposure that will give you an edge over the competition. 
Facebook, Instagram, Twitter, YouTube and TikTok are some of the social media platforms that SocialPros caters to. In addition, you can also buy streams and followers to boost your songs on SoundCloud and Spotify too. 
Conclusion:
Navigating your way to fame and success on social media is easier said than done if you don't have the right tools. In the sea of competitors, you need to take action and ensure that you're bringing in high engagement for your account. 
Buying followers and comments is a great way to gain traction online. But note that not every growth service site you come across will deliver the best results. If you want to grow bigger on social media, consider using the alternatives we've listed to do so.