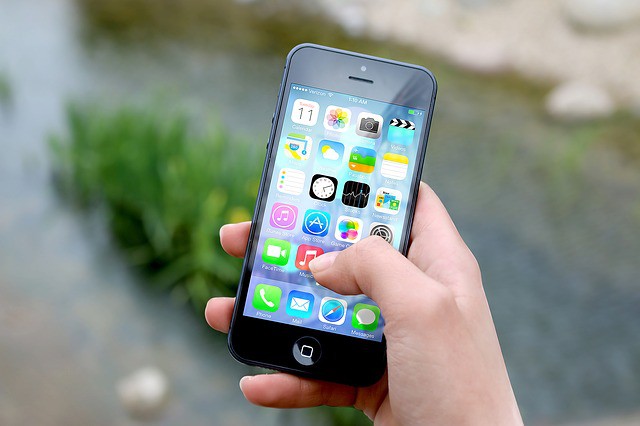 India has witnessed a huge spurt in mobile phone sales in the past 5 years and this has necessitated the growth of authorized repair centres as part of the standard after sales support for most brands.
However, many devices also require repairs or servicing after the warranty period expires. In most cases, the cost turns out to be prohibitive because of the limited inventory of spares carried by most service centers. We, therefore, turn to third-party repair facilities for our mobile device servicing needs.
This industry has been largely unorganized so far, with small independent operators that may not have standardized systems, processes, and pricing. The good news is that a few enterprising individuals have seen the value of providing high quality after sales repair services under a single brand.
This is a quick run-down of some of the Top Mobile Repairing Startups that have decided to take the plunge.
Gadgetwood was founded by three young professionals that worked together at eTechies.in, a mobile repair service in Mumbai.  Jayant Kr. Jha, CEO has 8 years of experience and has also worked for companies like Wipro and Quatrro. Ankit Saraf, CFO with 5 years of experience has worked with Envirotech Consultants. Anmol Gupta, CTOalso has 5+ years of experience and has spent time at the Directorate of Education.
Gadgetwood has managed to raise $6 million from private equity fund Carpediem Capital in in series-A funding.
Gadgetwoods provides brand agnostic repair and support services for mobile phones and tablets. It has a presence in the refurbished devices sales market and has in-house repair facility for after-repair warranty support.
There are online and onsite options as well, and these can be customized based on client needs. Their repairs are quality tested, and they provide online tracking for all devices.
Founded by two XLRI alumini, just like new has managed to raise $500,000 in seed funding from a group of 5 investors. LetsVenture is the lead investor in the round completed in September 2016
Ajit Panigrahi, CEO has over 6 years of experience in Strategy, Sales & Technology and has worked at companies like HCL, Lenovo & TCS. He holds a Bachelors in Information Technology as well an MBA degree from XLRI Jamshedpur. Rahul Agarwal, who serves as the COO is a Sales & Marketing professional with about 3 years of experience in Coca-Cola. He holds a B.Tech. in Computer Science and has completed his Masters from XLRI Jamshedpur
The company offers a free pickup and drop service and provides a standby device during the repair, which is unique in the after-warranty space. They place a strong emphasis on data security for their clients.
In addition to transparent pricing, they stand by their 3-month warranty for service repairs and commit to a 2-day turnaround time in most cases. There is also a cash on delivery option after the device is repaired.
Unlike other mobile repair startups, BigFix has also chosen to provide repair and support services for tablets and laptops, thus expanding their service offerings to potential corporate clients as well. They have a web and mobile app to create repair orders, track service and even pay online. They offer three service options: In-Store for express repair services. On-Site for technician visits. Pickup: For most other locations within India
Founded in 2012, BigFix has raised an unspecified amount in Equity Crowdfunding in early November 2016.U. Dhevi Bala, Founder, CEO has 15 years of experience and has been associated with Nokia, managing warranty repair service & customer support operations.D. Umamaheswaran, Founder, CIO, has over 20 years of experience providing ERP, Cloud Computing, E-commerce, Mobile Computing and Social Applications
Buzzmeeh is a young venture established in 2015 by serial entrepreneur Puneet Gupta. There is a strong effort to keep the business self-sustaining, and it has been successfully bootstrapped instead of going the VC/ funding route for now. The Buzzmeeh team is in their late 20's and early 30's consisting of Anjali Negi, Tanuja Binjola, and Sagar Ahuja.
The company focuses operations in the Delhi NCR region and aims for a 2-hour pickup of devices from the customer's doorstep. Uniquely, clients are provided with a standby loaner phone while their device is being repaired. They have experienced technicians to carry out the repairs and provide SMS updates to their clients throughout the process, including delivery of the repaired device.
Like most other start-ups in this space, they also provide a warranty for their repairs.
Next Read: 15 Top Indian Startups Grabbing Millions of Dollars
The emergence of young companies in this largely unorganized industry is a clear sign of the importance of mobile devices in our lives.
It is almost impossible for many of us to be apart from our phones for more than a few minutes. The time and cost of going to a company authorized service center simply does not fit into our scheme of things once the warranty period is over.
Having access to cheap, quick and reliable repair and support services is now a crucial part of our overall mobile experience.
It remains to be seen who will emerge the top mobile repairing startup in India, but there will be no shortage of players in the meanwhile.