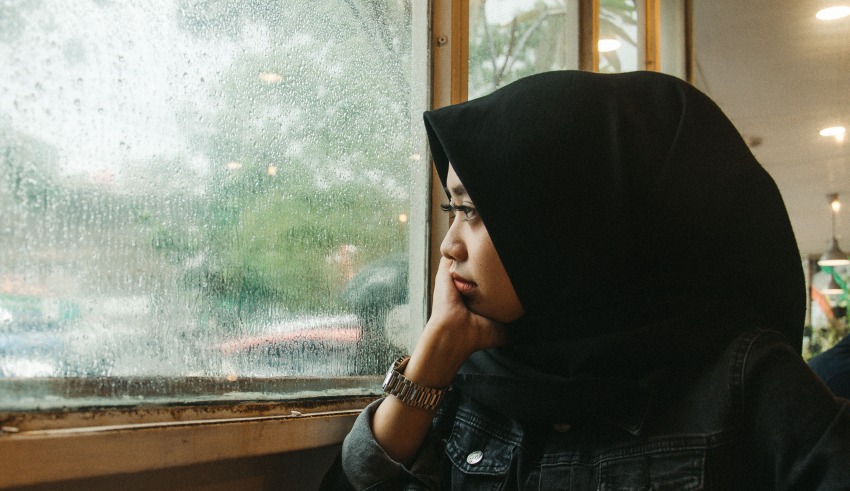 The essentiality of hijab in the Islamic culture needs no introduction. It holds sincere importance to wear the hijab as a representation of one's belief and trust in the religion. In recent times, most Muslim women have taken over their hesitation and have included hijab in their lifestyle. The growing popularity of the hijab can be seen in its growing demand on most online platforms. People are conveniently buying the hijabs of their choice through various offline and online hijab stores.
Thanks to this, more and more online options can be seen from where people can find all the various types of hijabs without any hassles. Moreover, to make people aware many well-known YouTube faces and influencers are seen supporting the hijab trend. Leena Asad, Saufeeya Goodson, Habiba da Silva, Hanan Tehaili, Dina Torkia, Heba Jalloul, etc. are some of the common names who worked hard to bring hijab fashion back in trend for the common people.
Well, this is not it. The popularity of the hijab is so on top nowadays that many people are using various social platforms for making different styles of hijab available for people. You can anytime witness the increased number of Instagram pages dealing with the variety of hijabs that can be conveniently bought by anyone in need. And as more common people are getting aware of the importance of hijab and the ease with which they can be made available, there has been a constant rise in the popularity of such Instagram pages on social platforms.
However, if you are still searching for some of the best hijab stores in India, then you are at the right place. We are here with 3 of the most popular hijab stores in India that bring you the best quality hijabs without any hassles and that too within an affordable price range.
The top hijab store in India
:
Everyone has their own choices when choosing a hijab. We are here mentioning the top 3 hijab stores in India which can be your all-in-one solution for varying hijab needs and demands.
These hijab stores are true identity of some amazing hijab collection to impress each and everyone. Let us find about the stores in detail.
Hijabo:
Known popularly as the premium hijab brand in India, the hijabo is the first name we are talking about. As indicated by its name, the brand deals with all kinds of high-quality and premium hijabs to offer you only the best and latest fashioned hijabs.
The store has a wide range of all major types of hijabs. You can find:
Satin hijabs

Georgette hijabs

Cotton hijabs

Party hijabs

Luxury hijabs

Silk hijabs, and many more
You can choose any of your favorite hijabs in your favorite color and pattern from their never-ending collection of amazing pieces.
Other than all quality hijabs, the store is also known for its stylish accessories. You can match your hijabs with their wonderful collection of accessories to enhance the charm of your hijab.
The store is located in Goregaon, Maharashtra. Anyone in need of stylish and comfortable hijabs can reach out to the location. Also, the brand offers all their collection at a pretty decent price range; therefore, you all can buy as much as you can without worrying about the price.
NIDA Hijab:
The next hijab store that we have on our list is Nida.
Nida Hijabs are well-known name amongst Muslim women offering high-quality hijabs at an affordable price. The brand is very popular in combining fashion and tradition together along with the mix of comfort for its customers.
Along with finding all types and kinds of hijabs, you can also find some high-quality abayas and burqas with them. Besides, Nida also offers great and amazing deals on stylish long kurtas that truly reflect your personality.
It won't be wrong to say that the brand offers a wide variety of its hijab collection that will surely impress you, not just with its quality but also with its price.
You can locate the store at Nesto Grand Square Mall, Vadakara, Kerala. You can also access its easy-to-use website and find your favorite style of hijab and other accessories without any trouble.
Hijab Online:
The last name that we are here highlighting is Hijab Online. With its tagline – "Buy Premium Hijba Online", the brand is truly dedicated to provide excellent hijab quality for its customers to shine.
The brand deals with all top-quality popular hijab types along with their amazing collection of party hijabs. You can find all the latest hijabs in their 'new arrivals' section for an easy buy. Other than finding different kinds and styles of hijabs, you can also create your own combo as per your likings and preferences.
Some of the common hijab styles that you can get with Hijab Online are as follow:
Chiffon hijabs

Party wear hijabs

Plain hijabs

Printed hijabs

Satin hijabs

Black hijabs

Grid hijabs

Instant hijabs

Tissue hijabs

Formal hijabs, etc.
The premium quality of the hijabs ensures that you are never disappointed with your decision of buying hijabs from Stole for Women. The store is located at Palton Road, opposite Manish Market, Mumbai. Thanks to the affordable price of their collection, you can buy as many hijabs as you like from them.
Final Thoughts
:
Hijab is an essential part of your dressing. Make sure you are buying it from only the best stores and brands. Though, there are many hijab stores available in India, the mentioned ones have impressed us with their quality, price, and assistance. Your decision of investing your time with these brands won't be regretted.
which amongst the mentioned stores would you prefer shopping for your next hijab? Please write to us in the comment section. If you know any other amazing hijab stores in India, please share with us and our readers.
Let us find a hijab that lets us shine the way we are!