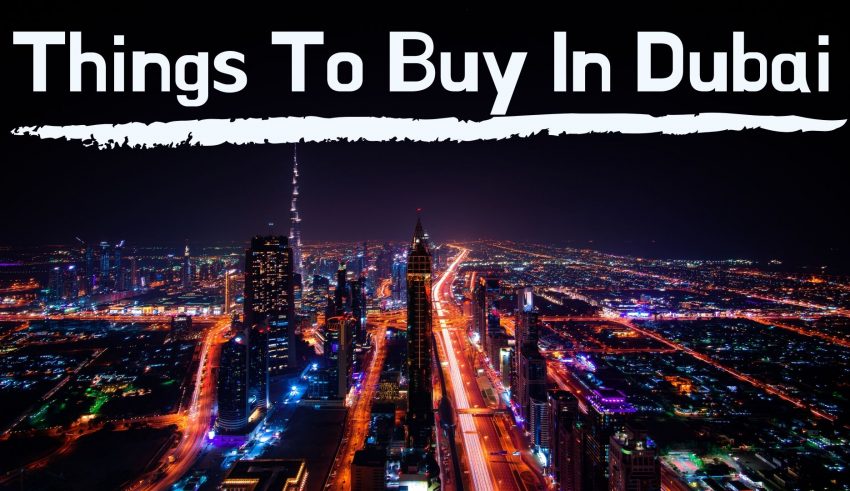 Since the last few years, Dubai has emerged as the latest example of what a modern city looks like. With its beautiful sky rise buildings with gorgeous architecture to its great infrastructure. From being a place that was relatively unheard of and had little to no value for the world economy to be the modern-day behemoth that has the capability to move the needle to world economics substantially. Since the late 1970s, Dubai has seen continuous growth in terms of infrastructure design and the number of huge multinational companies investing their money in Dubai is evident in that development.
Dubai is one of the world's fastest-growing economies. The core asset to the nation is the huge oil reserves that have helped it transform from a small nation to a big player in international trade. But to reduce Dubai to infrastructure only won't do justice to it. Apart from that, Dubai has got a rich cultural heritage which is evident from its food, clothes and fabrics.
So what do you do in a place that is famous for its rich heritage? Well, you shop and try to take as many souvenirs with yourself for your friends and family. From electronics to jewellery, from fabrics to decorative showpieces, Dubai has something for everyone.
Recently, I got a chance to visit Dubai during the famous Dubai shopping festival and let me tell you it was the best thing one could go to Dubai for it presents Dubai packed in a bottle for you. You get the whole essence of the place just by being there. The small packed, compact shops selling everything from lanterns to gold and diamond jewellery.  I got souvenirs from Dubai, but still, there were some I couldn't buy and now that I'm back in India, I do feel that I've lost a great opportunity to get some others.
So following are the few must-buy items while you're in Dubai:
Camel Milk Chocolates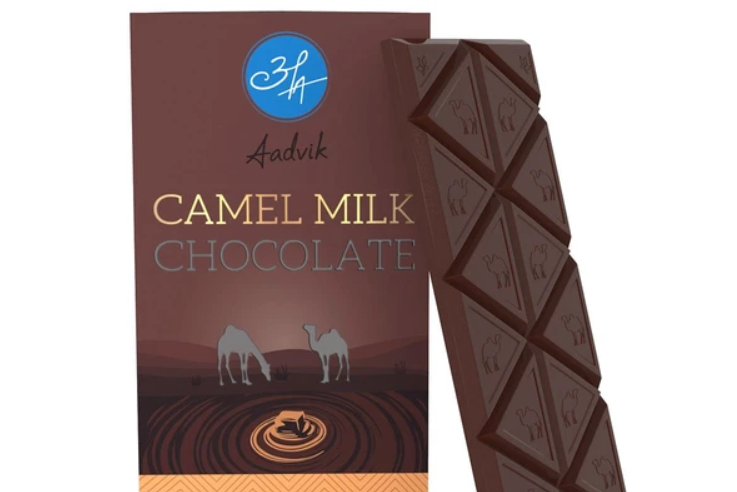 Camel Milk Chocolate is one of the most popular and important home-made delicacies of the place. Sold by a company named Al-Nassma (who has the monopoly over the trade of these delicious chocolates), these chocolates are made from pure camel milk and hence are one of a kind in the whole world.
They come in a lot of varieties and one can choose from a range of selection including macadamia, spiced, whole milk etc. Some of the varieties even come in the shape of little camels made up of prime variety cocoa.
The company now exports the chocolates to other European and Asian countries and thus gathering a huge fan following all over the world. One can buy these at Dubai mall, Burj Khalifa, Anantara Hotel and at other duty-free shops.
---
Dubai Dates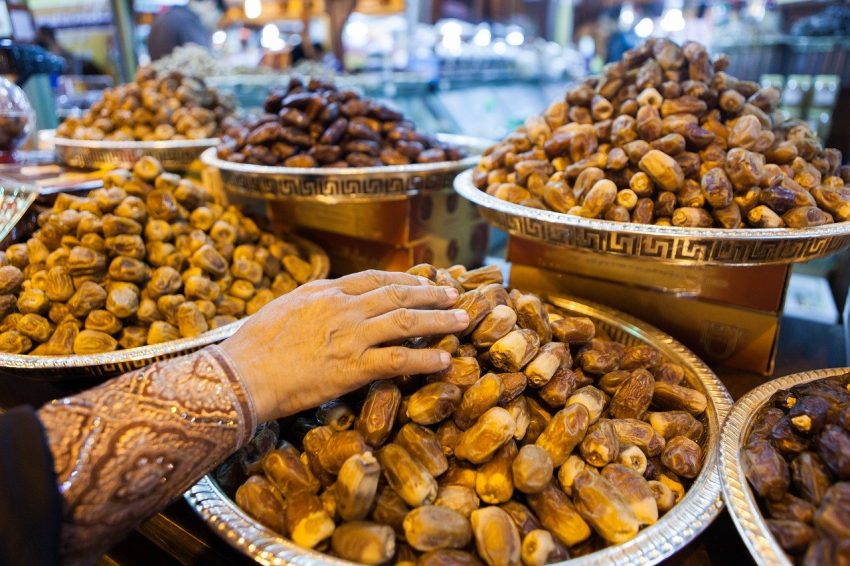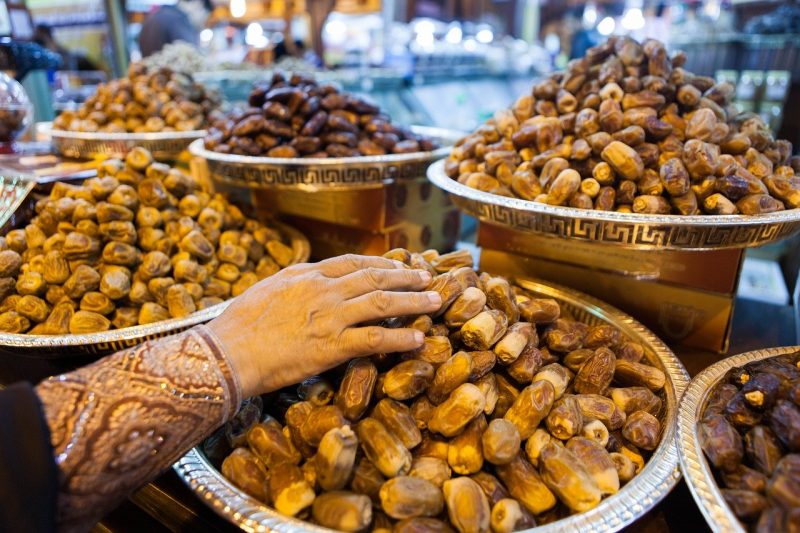 Dates are a vital part of desert culture. As the vegetation doesn't support a lot of other edibles, foods such as dates can help big time in such extreme environments. Dates are thus a prominent part of the Dubai life and middle eastern culture as a whole and buying these from Dubai can prove to be a great deal as they are cheap and affordable and are of prime quality.
Dates are a rich source of iron, magnesium, calcium and whatnot. They are regarded as energy and vitality booster in many parts of the world. Sokari, Medjool and Kholas are few of the most flavoursome as well as the popular ones.
You can find them at any departmental store or food market. Other dry fruits can also be bought from the place as they are of great quality as well.
---
Persian Rugs and Carpets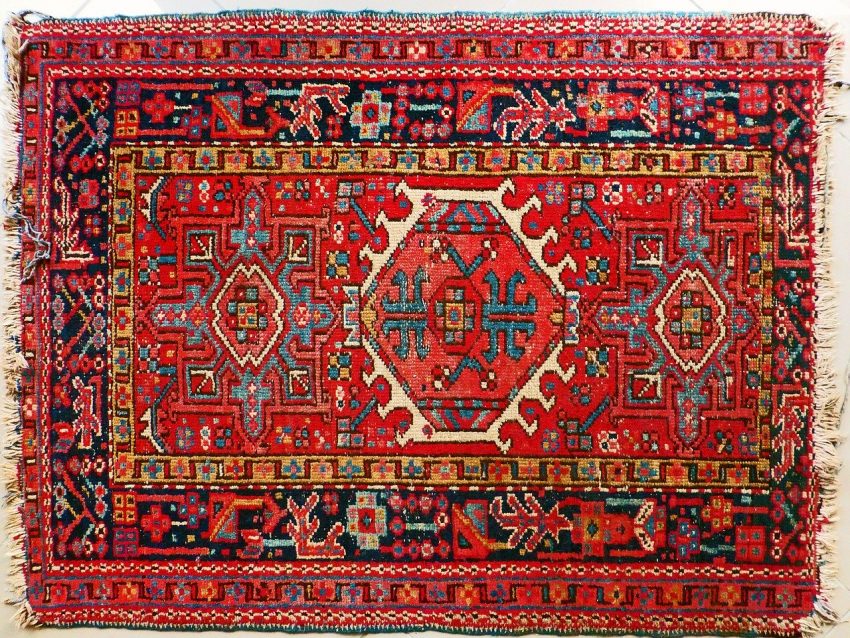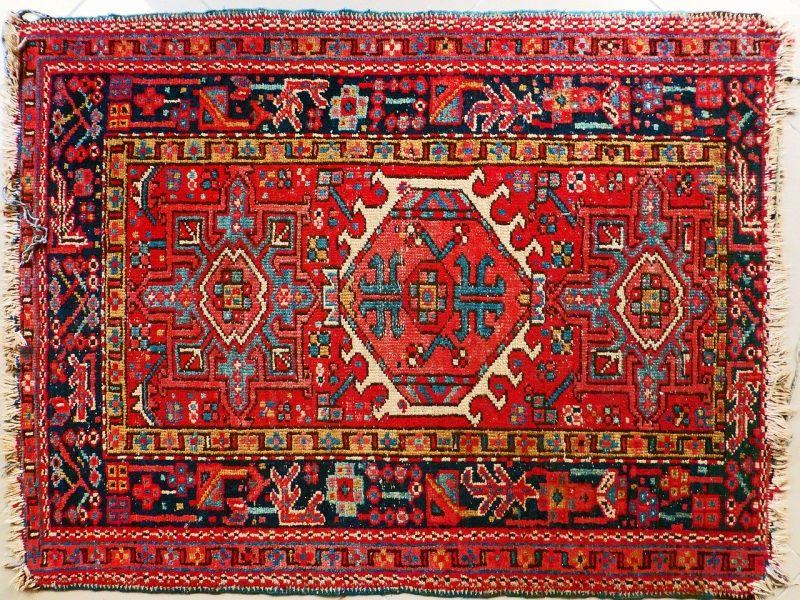 You can find the evidence of the legacies of the kings and queens and royal families in the carpets and rugs of Dubai. These carpets and rugs show the innate and elegant art instilled in the heart and soul of Dubai. These rugs are so beautiful that you might find yourself drawn towards them at the market even at the slightest glance and later resisting yourself in using them.
They are made both by hands and machines. The hand made ones are a little more expensive than the machine ones because of the intricate craftsmanship. You can even customise them according to your needs. They come in different sizes and their prices vary according to that. The quality of the material, the kind of work and the craftsmanship also affect their prices.
They are not cheap but they are durable and beautiful. These Rugs and Carpets can and will make your living rooms an art gallery, that's for sure. Make sure to check the quality and originality of these rugs. You can find the glimpse of the true Persian art in them. You can find them at places like National Iranian Carpets and Persian Capital House.
---
Oudh and Bakhoor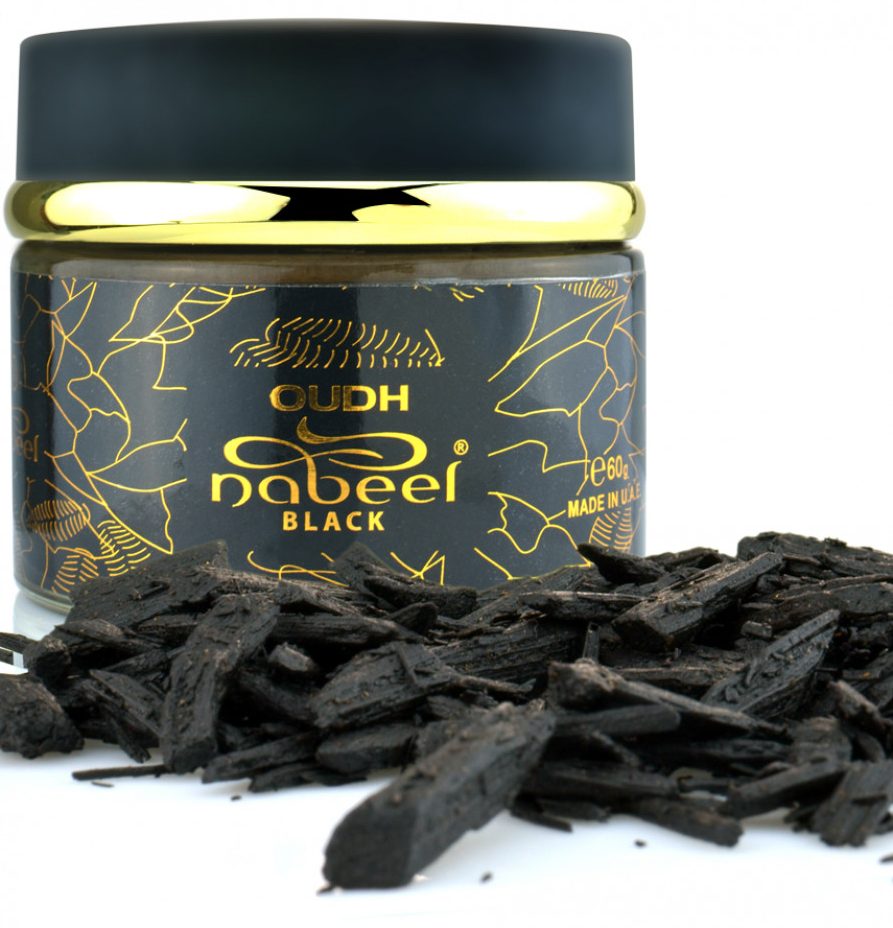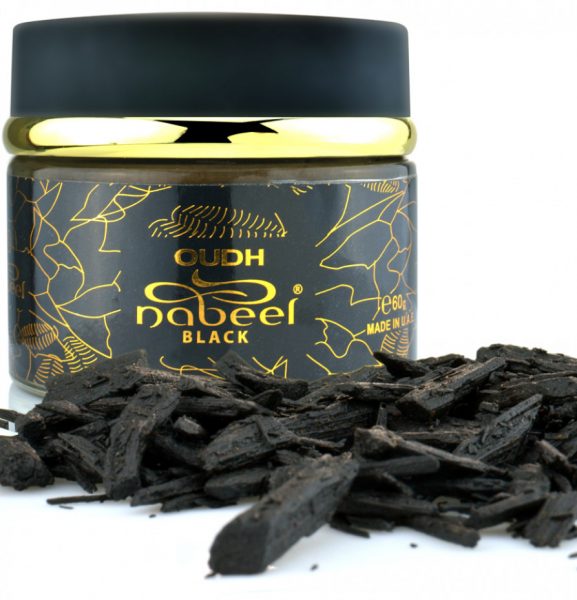 While travelling through the market in the lust of the mentioned souvenirs, you might feel drawn towards a distinct smell. That smell must be of traditional Oudh or Bakhoor.
Oudh is the name of an expensive but great fragrance oil derived from the agarwood resin. It is used in soaps, scents and other fragrances. It is usually available in the form of pure oil, mixed oil and floral oils like Jasmine and rose. Bakhoor is the name given to the agarwood chips that produce a distinct but flavoursome aroma when burned.
It is a great alternative to room fresheners and incense sticks. It will be just like taking the fragrance of the Middle East with you. You can find them in perfume shops in malls and spice souk for bakhoor.
---
Arabic Attars


Attars are basically fragrant oils that are derived from the plant sources. They are alcohol-free and are sold at various places throughout the city. They are made by distilling flower petals in water and using pressure and heat to get the oil out from the petals.
You can even opt for making your own attar if you want by experimenting with different others and then asking the seller to prepare it for you. They can be used by both men and women. You can find popular brands like Khaltat, Amouage etc. Sometimes, even spices are mixed or added to them for additional flavours or fragrances.
One can find them at perfume souk at Deira and perfume shops in malls and airports. This one can prove to be a great gift for your spouse, wife or even mother.
---
Pashmina Shawls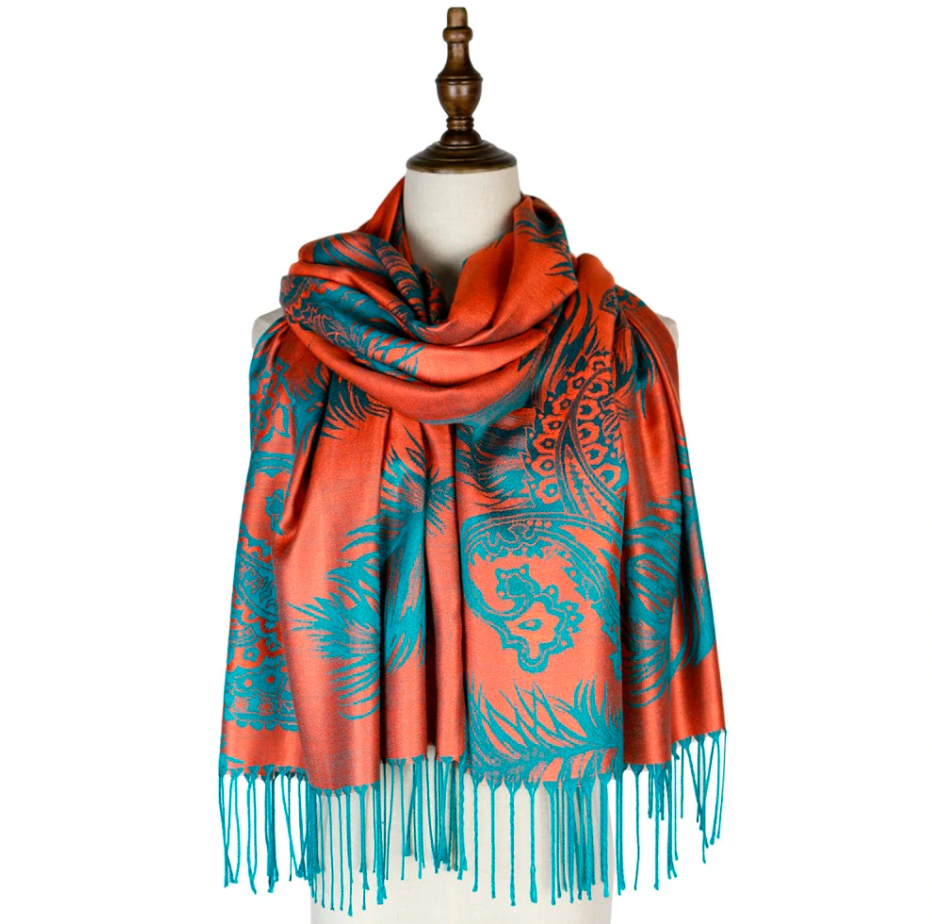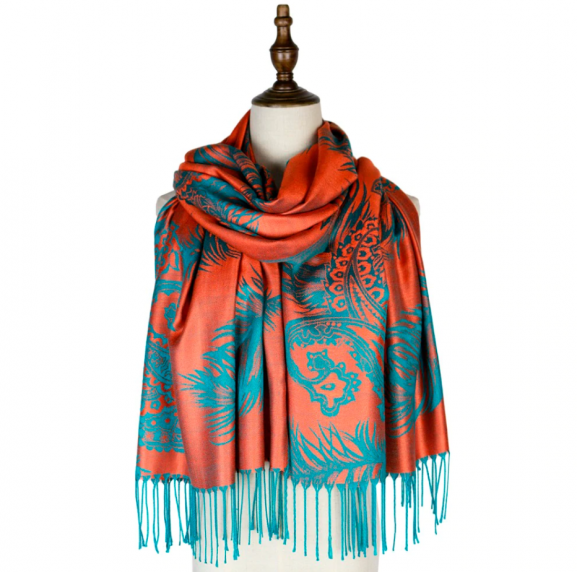 Pashmina Shawls are expensive. They are made from superior quality cashmere wool that is produced from the hair of goats in South Asia. The cashmere wool is often blended with silk to produce this soft and smooth fabric that is known as Pashmina.
These shawls are of premium quality and can prove to be a beautiful gift for your dear ones. Gift these to your loved ones to show your warmth towards them (pun intended).  With a lot of fakes in the market, it becomes very crucial to actually recognize and realise the authenticity of any product and its actual price before buying.
There is a simple home-made test for testing the authenticity of these shawls. Try to pass these shawls through a ring and if they pass easily then they are of the best quality possible. If it doesn't, you're saved from buying something cheap and of inferior quality that is being passed as pashmina to you. Remember they are not cheap. So, have a pretty good budget if you're looking to buy a bunch of these. You can find them at Pashmina House and Karama Market.
---
Gold Jewellery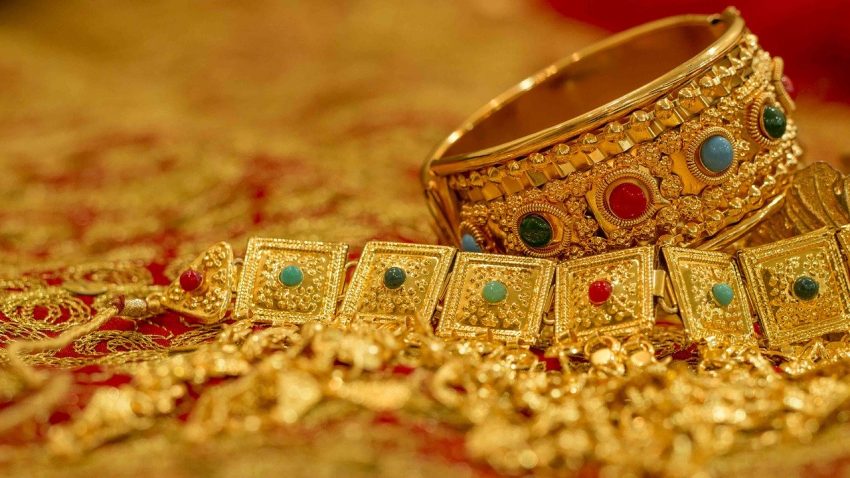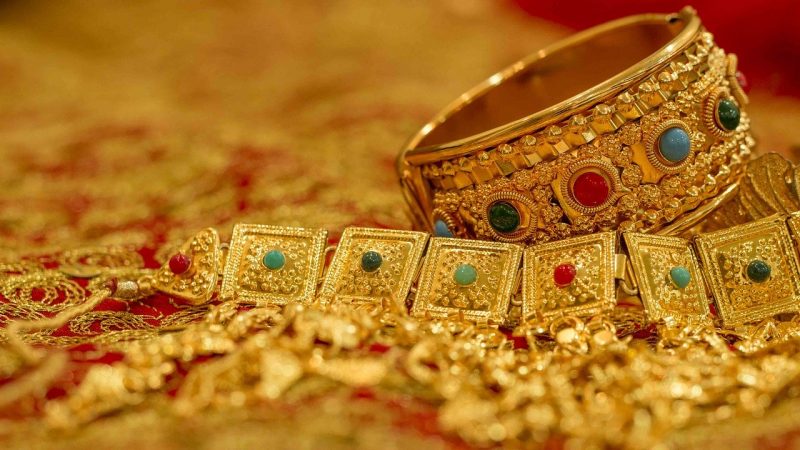 apart from the black gold i.e., Oil, Gold is also widely available in Dubai. You can find ornate ornaments and elegantly crafted jewellery in Dubai. These gifts are widely available in Dubai and this can be your ultimate souvenir for your loved one.
A wide range of gold products is available at places like Dubai Gold Souk and Gold and Diamond Park. You shouldn't miss this opportunity of buying gold as it is available at cheaper rates than any other part of the world.
Apart from gold, women's best friend that is diamonds are also available here. Jewellery made of the gem is very popular and they are made in gorgeous designs that you won't be able to resist buying.
---
Coffee and Arabic Coffee Pot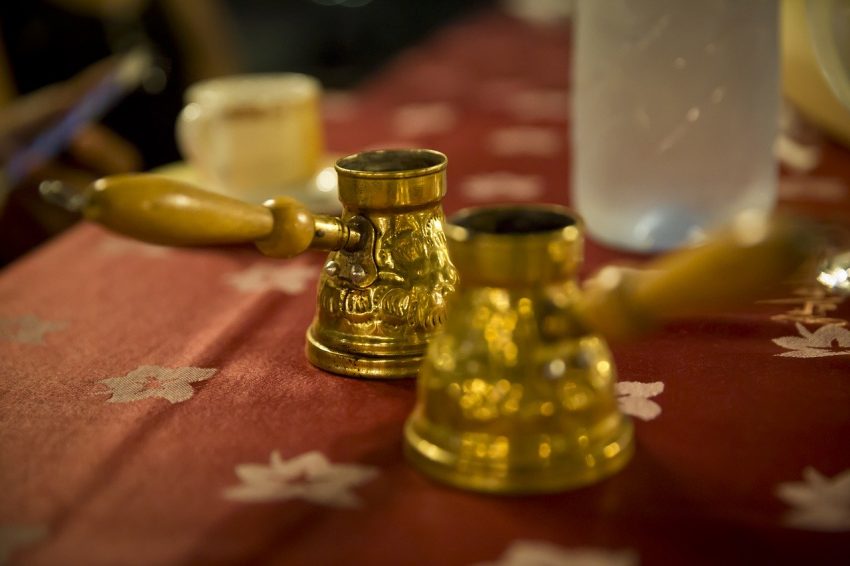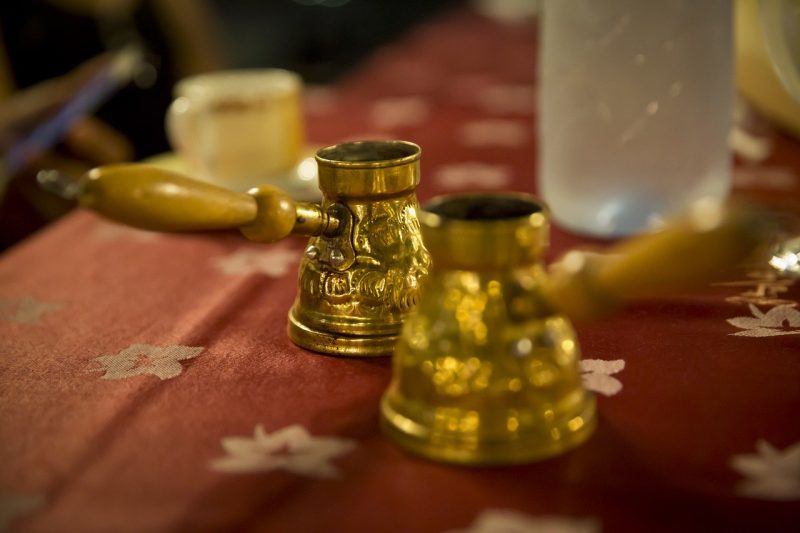 Who doesn't love coffee? If you're a coffee aficionado like me, Dubai won't disappoint you. The coffee here is made from premium Arabica beans and is known for its strong but tasteful flavour. The markets of Dubai are a perfect place to buy them and take them back home. Good coffee can take you back in the lanes of the places and the aroma can bring back beautiful moments.
The coffee justifies its popularity. Apart from that, Arabic coffee pots are also quite popular among the masses as they will completely change your coffee drinking experience. These pots are must buy because of their beautiful shapes and elegant craftsmanship. These pots called "Dallah" can also be used for decorative purposes. These pots are made of copper and are suitable for everyday usage.
You can also find customized ones according to your needs. One can find them at Dubai coffee museum and major supermarkets.
---
Dubai spices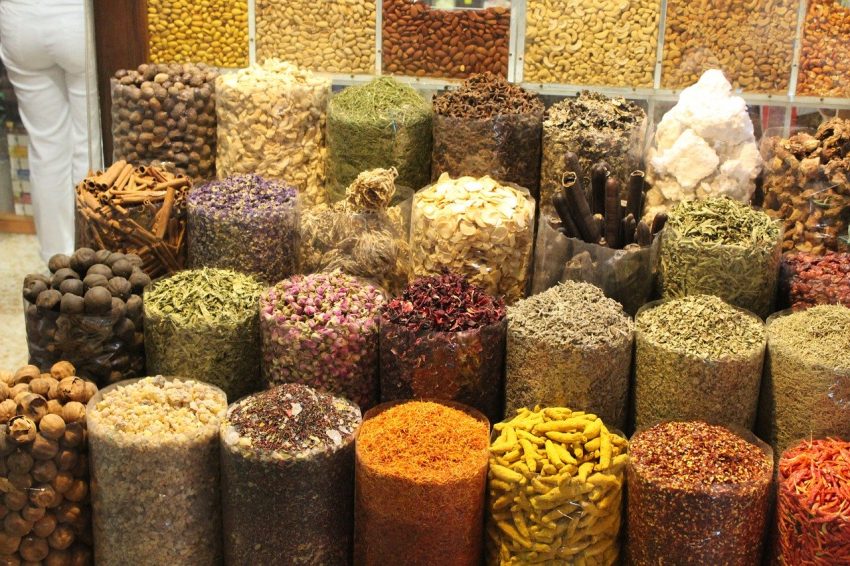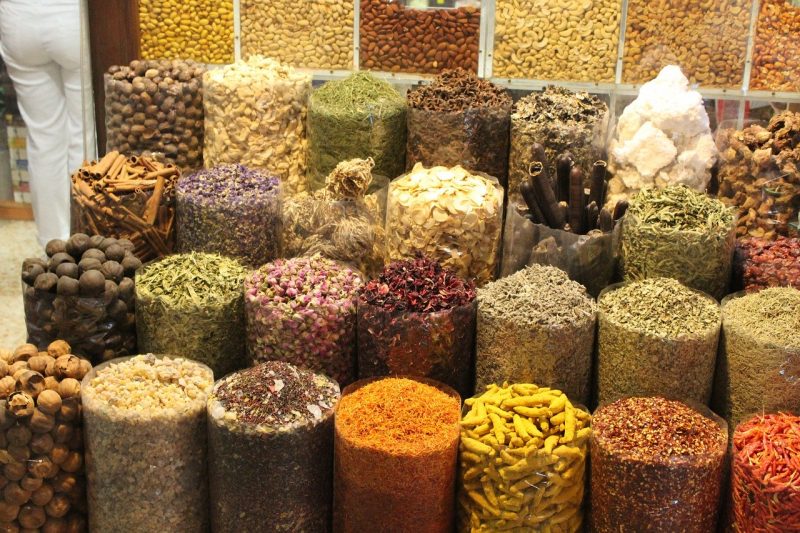 Dubai offers a wide range of spices that are a signature of the middle east. You can bring the aroma and flavours of Dubai with you with these spices. The Spice Souk is a treasure chest for spice lovers as it offers a wide variety of spices at a single point and these spices aren't available at any other part of the world.
These spices can lift your spirits high with strong aromas that will make your meals flavorful. They are sold at local stores at reasonable prices. You can find them at any supermarket. Once used, you won't be able to let go of their flavours and will surely ask for more of them. But, it's a little difficult to actually get them in bags as they will surely create a smell.
Therefore, try to get only certain spices that you won't be able to find in India in plastic bags and make sure you get a good quality of it for the times when you need more of it.
---
Hookah Pipe/Shisha Pipe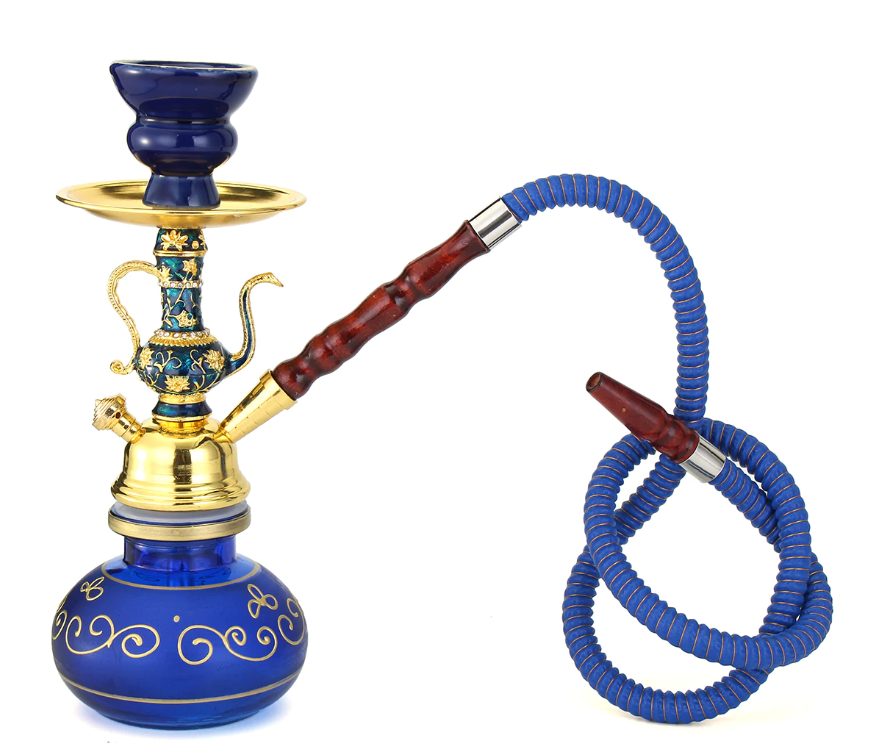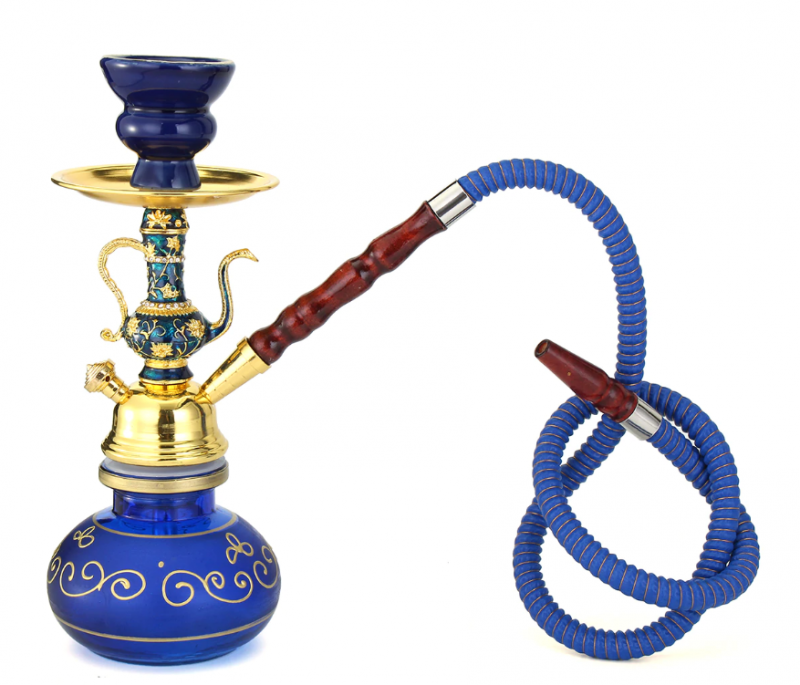 Hookahs are pipes that are used to smoke shisha which is a flavoured substance. Many people often confuse one for another or sometimes think that they are the same things. Smoking a hookah is pretty common in the middle east.
Since the last few years, hookah smoking has also made its mark among the local Indian people as well and it is evident from the fact that new bars and hookah joints are emerging.
You can't help but notice a distinct smell of aromatic scent in the air while you walk past a  hookah bar. Though it is not healthier than smoking any other thing and I don't promote its usage but you can still buy them as home decor or keepsake. You can find it at Smokers' Centre outlets and Carrefour Hypermarkets.
---
Conclusion
There's still a lot we couldn't cover in this list. Dubai has its unique taste and flavour and that is reflected in its food and other artefacts. With so many things to buy from the place, a person like me who loves shopping will thank my good fortune for such a travel destination. The city is a unique travel destination and has a great but complex culture that shows off the tradition and art of the middle east with a slight touch of modernity. This makes it a far unique experience.
There are a lot of options you can choose from and these small but beautiful souvenirs never seem to disappoint you. Feel free to show off such souvenirs as they are one of a kind and as they compel you to actually brag about them.