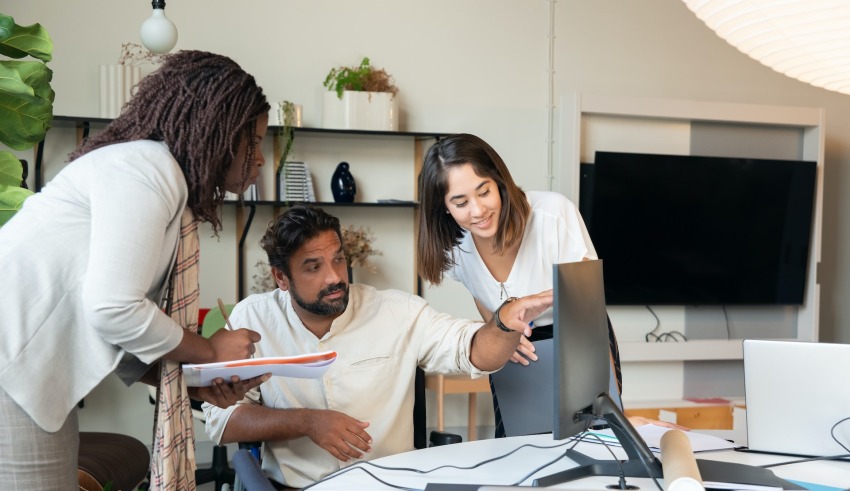 The world is gradually becoming a small land that connects people of different parts through communication systems and the internet. Likewise, the competitiveness in the market is also now big-scaled, thanks to technology for bringing mediums to promote without much hassle. Today, you can promote your brand through a narrative that suits you best.
This is where PR agencies come to help you achieve your dream campaign. Well, there is a tough game among Tech PR firms too. Each one of them wants to get your company to the top. So, we are about to get through PR and the best PR agencies in the USA. 
What is PR in business terms?
PR agencies manage brands and reputations. By crafting stories that advocate your team and company and share your invention with the world, tech public relations agencies help you to build your technology brand. PR firms will also be in charge of promoting commercial endeavors that align with your business objectives and plans.
Best PR agencies in the US 
Omri Hurwitz Media 
Omri Hurwitz Media is one of the leading Israeli tech PR agencies operating in the United States.  The agency is consistently helping startups gain wide media coverage with positive brand influence. The vision of Omri Hurwitz is to develop brand awareness and generate demand with a focus on business KPIs.
Hurwitz has famously publicized the "modern PR" approach and has shown stellar effectiveness with a huge increase in the amount of media coverage his clients receive compared to their competitors. 
Edelman 
Another New York company, Edelman is one of the biggest PR companies in the international market. The PR giant has subsidiary groups in many Asian countries like India, South Korea, etc. 
Moreover, their yearly revenue crosses billions of dollars. Edelman has a massive staff force in America, which includes more than 7000 people. The company has worked with one of the biggest food chain companies, KFC, for its youth foundation. 
Zeno Group.
With its headquarters in the Big Apple, Zeno Group is a global public relations firm operating in various countries. The firm is hugely focused on data analytics with brand narrative. 
Zeno assists clients with content strategy, stakeholder outreach, social media management, and much more. The firm's vision is to present a brand with narration with accurate data. And, through technology, everything falls in place. 
Weber Shandwick 
With the ongoing list of New York-based PR firms, there is also Weber Shandwick. Weber Shandwick is an international PR firm that provides one-stop solutions to its clients. The firm, as of now, has an annual revenue of nearly $1.8 billion.
The company is known for its global reach while maintaining a sound policy among all its branches. It also has a massive staff level, which includes more than 4000 workers. 
Burson Cohn & Wolfe 
BCW had quite a tough financial year back in 2018. However, it's never too late to change what's to come, right? 
The company has worked with A-list clients like Coca-Cola, Microsoft, FedEx, etc. Moreover, it has worked out various campaigns with Barack Obama and Bill Clinton. The company has had its fair share of highs and lows, but standing in 2022, it is one of the strongest NY-based PR companies to ever exist. 
APCO Worldwide 
Washington, DC, isn't only the home to the American Presidents. It is also the origin of APCO Worldwide PR agency. And you know what's better? APCO is one of the leading majority women-owned companies that offers clients their best services.
APCO Worldwide has an annual revenue of more than $400 million and is evolving in its field of business. The company is home to hundreds of employees in America itself. 
Golin 
Golin has existed for a little more than 64 years. They describe themselves as a forward-thinking PR firm making a difference when getting and keeping people's attention is difficult. Data that affects the client journey, a crucial element in today's growing marketing landscape, is what drives their progressive character. 
Tiny Tickers, Pepsi, Mattel, McDonald's, Lexus, Porsche, Roche, and other companies are among their clients.
Ogilvy 
When they said international market, PR company Ogilvy really meant it. The firm has about 85 offices all over the world, covering most western and Asian countries. Brand management. is the key goal for this firm. 
Ogilvy has a special focus on crisis management and health policies. The assistance goes beyond promotional services. It has worked with companies like KFC and former Indian telecommunication company Vodafone.
Kivvit
Kivvit is another independent American public relations company that has multiple business records under its belt. In order to inform a full array of strategic communications, creative content, and data-driven advertising, Kivvit has the unique ability to incorporate cutting-edge analytics.
For the previous five years, Kivvit has been named one of PRovoke's North America Agencies of the Year as well as the Public Affairs Firm of the Year by Campaigns & Elections magazine in 2021 and 2020.
Finn Partners
Finn partners is an independent PR company that has Been in the market for roughly seven years. However, through their great servicing, they have crossed the annual revenue of $100 million. 
The company's success has been attributed in part to its positioning as a shelter for businesspeople wishing to join a bigger organization, which has helped throughout the years to close acquisitions. 
Finn now works in the healthcare industry with many well-known companies, such as Abbott, Bristol-Myers Squibb, GSK, Merck, Pfizer, the US Consumer Product Safety Commission, and numerous biotech customers. Jack Daniel's, Jamaica, and Turkish Airlines are a few of the clients in the consumer sector.
Conclusion 
PR is one of the most important sectors of a business. Why? Because a mid-level brand image doesn't get your company anywhere. However, this process happens with trial and error. 
Optimizing the right strategy at the right time is what PR stands for. No matter what the criteria are, the brand reputation of your firm must not be meddled with. Hence, your company might also need assistance from the biggest American tech PR agencies mentioned above.