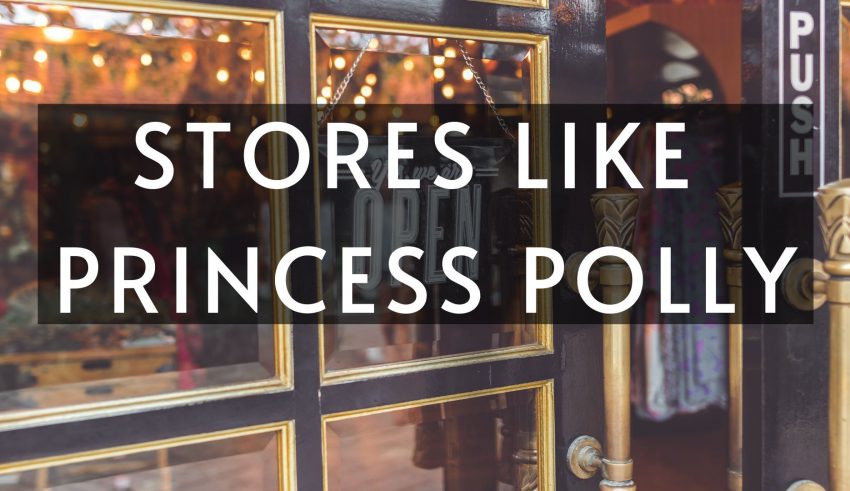 Princess Polly is one of the world's most renowned online fashion boutiques, that stocks up on latest designer trends at much lower costs. It began its journey as a startup in a small apartment flat in Australia and today, this e-store ships worldwide and has based its second headquarters in Los Angeles, USA.
It has turned out to be the most sought after online shopping portals for women who are looking for hi-street savvy or Boho-inspired apparel without having to spend a fortune.
Inspired by the latest trends of fashion, street styling and pop culture, this online store has also become a go to shopping destination for several women all over the globe. One of the reasons for the fame, which is ascribed to Princess Polly is that they produce imitations of actual designer wear.
This means that from here, you can select designer style level clothing, but at nominal prices. Plus, their product turnover and store upgradation time is minimalistic. So, you will be saved from the hassle of wish listing and waiting for the products to restock. 
Taking inspiration from this, many online stores like Princess Polly have come into existence. So, when the majority is shopping through a common platform, we bring you an exclusive list of best stores like Princess Polly, so that you can have an edge over fellow shoppers. 
Here are the 10 Best Online Stores Like Princess Polly: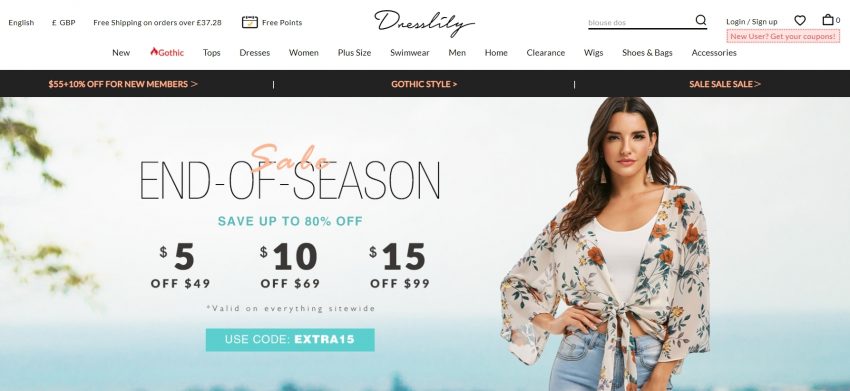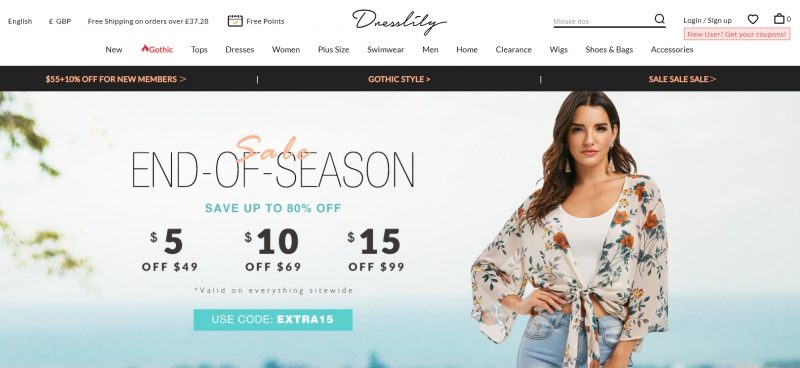 Their tagline reads, 'Praise Every Body' and this most clearly defines their philosophy of fashion for all, regardless of their body type and size. With their affordable designer women's fast fashion, they enable women to unleash their beauty with tailor-made sophisticated designs.
With unique floral, polka-dot, plaid patterns and clothing to cater to different occasional needs and theme designs such as gothic dresses, retro and vintage dresses and tops, they provide customers worldwide with irresistible deals in fashion apparel.
Besides, you can also find some cutesy accessories, home décor essentials on their online store. At par with stores like Princess Polly, Dress Lily ships in over 100 countries worldwide. They have exclusive 15% discounts for every new user and up to 90% off on all the sale products!  
---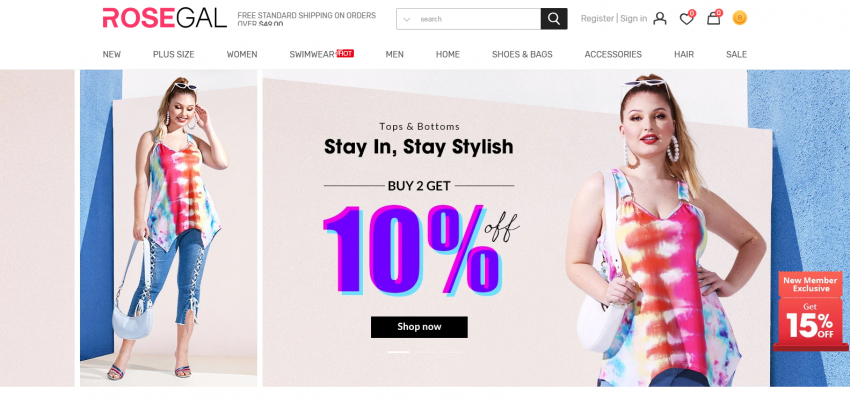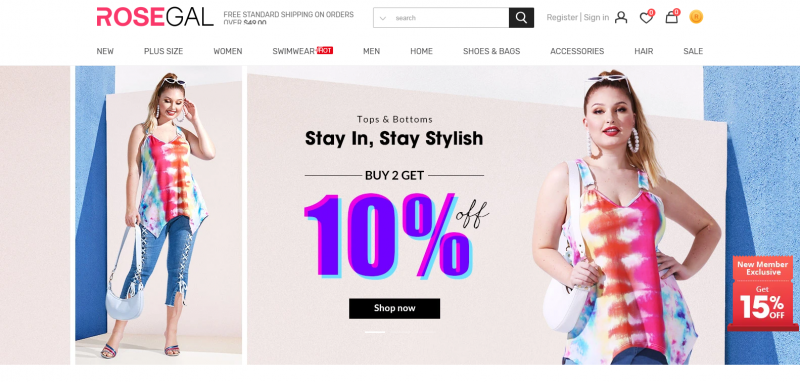 Rosegal is one of the top stores like Princess Polly that offer classic women's fashion at affordable prices. They believe that 'big is beautiful' and their plus size collection is worth envy.
They have everything from vintage to contemporary, athleisure to night wear and everyday casual fashion consisting of a diverse range of tops, dresses, sweaters, cardigans and much more.
They also have some quality lingerie, swimwear and accessories that you would not be able to resist buying. Other than this, you can also grab some bed, bath and body essentials at nominal costs.
For first time users, an exclusive 15% discount is available. Their clearance sale prices start from dirt cheap prices, as low as $0.99! Do you need any other reason to immediately check their website?
---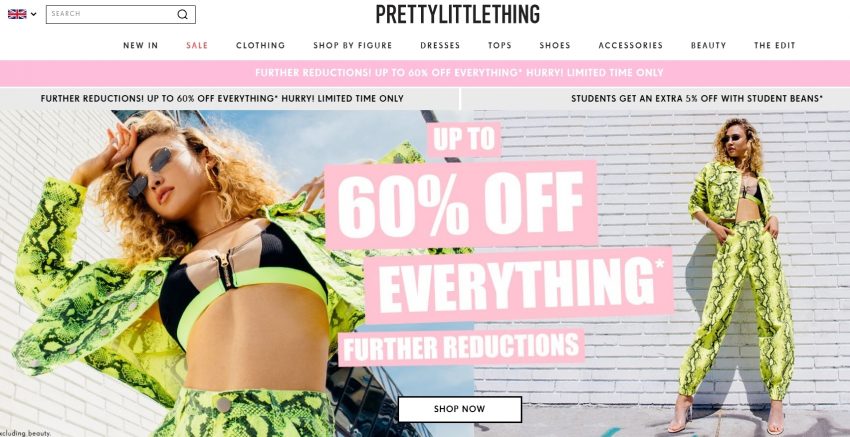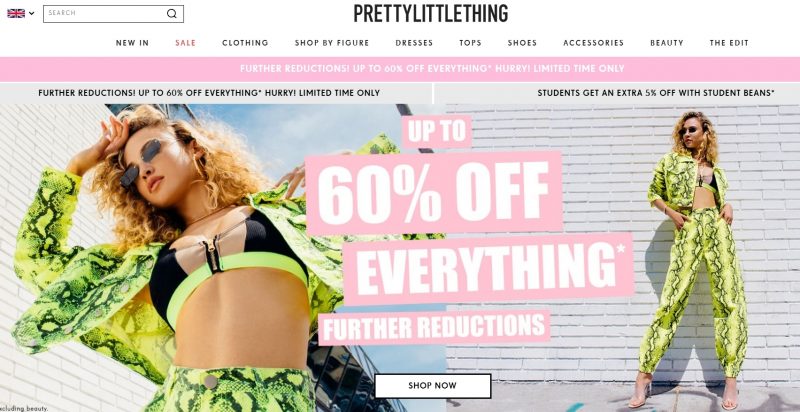 This online store is your go to destination if you like to spot new and trending fashion each day. It is one of the stores like Princess Polly that allows you to purchase affordable fashion merchandise ranging from active wear, lounge wear, everyday casual wear like dresses, tops, jeans, skirts.
A unique feature of this online fashion store is that they allow you to purchase custom styles, based on your body type. These all will upgrade your wardrobe with statement making fashion.
Here, you can also find some fashionable footwear, accessories and affordable, good quality makeup tools and products. Moreover, some huge discounts are up for grabs, every time you visit their website, with sale discounts that go as high as 75%.
With hassle free shipping and returns,  they make designer fashion as affordable as possible. Do not forget to check out their exclusive beauty blog for some interesting latest beauty trends and hacks. 
---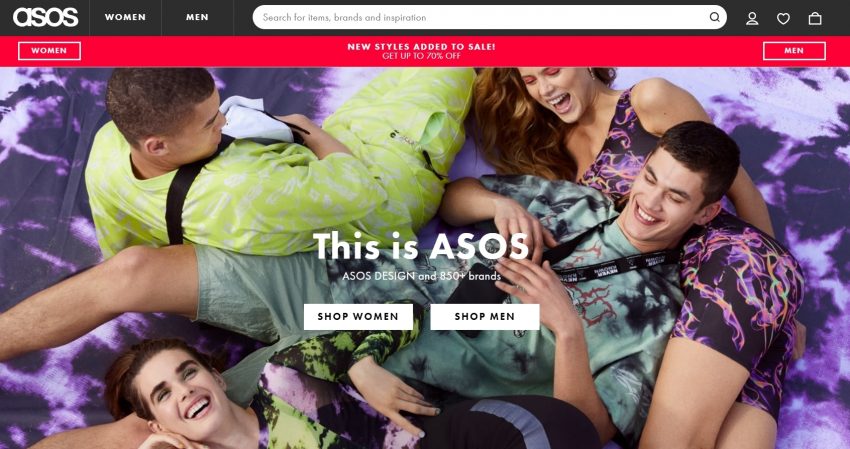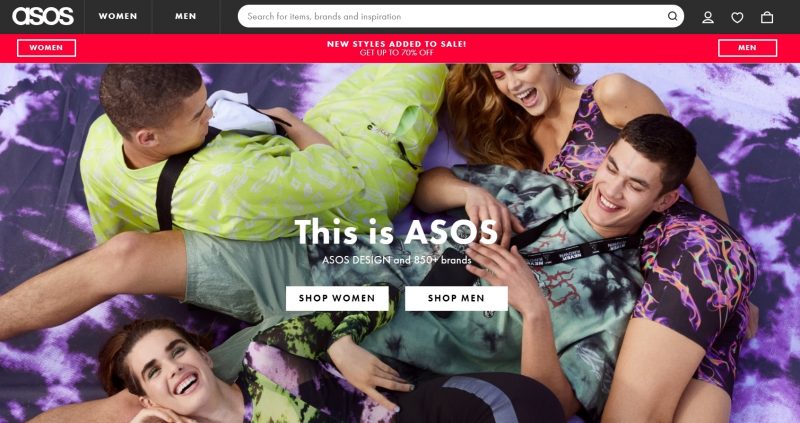 It is indeed, one of the largest online fast fashion boutique stores like Princess Polly, that stocks designer wear and fashion apparel from a vast catalogue of brands.
A lot of its styles are similar to those featured on Princess Polly. As a brand, they believe in diversity and fashion for all. So, their products are available in over 30 sizes and they have partnered with an LGBTQ organization to launch a gender neutral fashion wear collection as a step towards accelerating acceptance.
They also actively promote body positivity. They have a wide range of products including clothing, beauty and personal care, accessories, footwear, active wear etc.. Asos ships worldwide and you can avail free shipping on orders above $40.
They have a hassle free 28 days return policy. Pro Tip: Check out their website regularly as they have some huge attractive discounts for students worldwide! 
---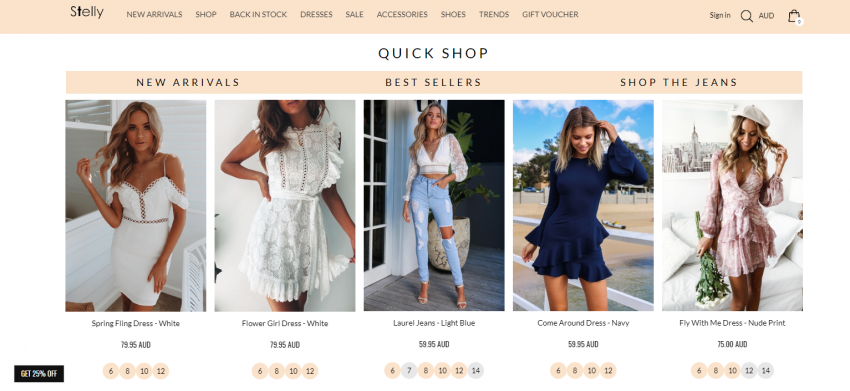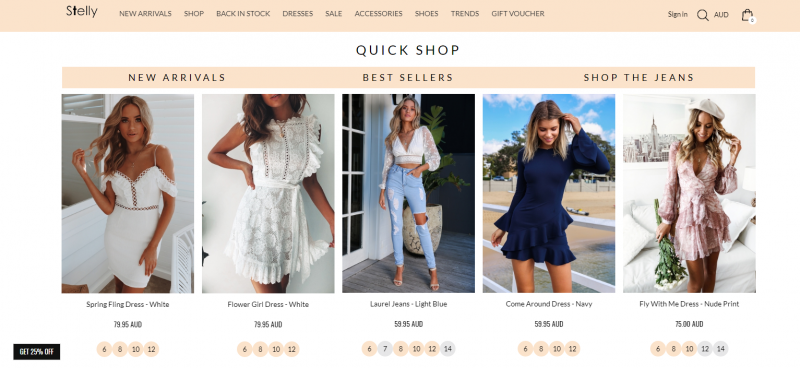 With a diverse collection of products, Stelly Clothing is one of the most sought after online fashion stores like Princess Polly, for affordable designer wear.
From dresses that range from luxe, summer, bodycon, formal, party and evening and other merchandise like tops, skirts, trousers, playsuits and much more, shopping is made difficulty-free with Stelly Clothing.
They regularly update their collection based on runway trends. Some exciting gift vouchers and coupons are up for grabs on their official website. Get the latest styles, exclusive sales and killer trends delivered right at your doorstep.
Deliveries are free if you shop for above $100, with the option to choose from standard or express deliveries. Pro Tip: Do not miss out on their exclusive sale discounts. 
---
OASAP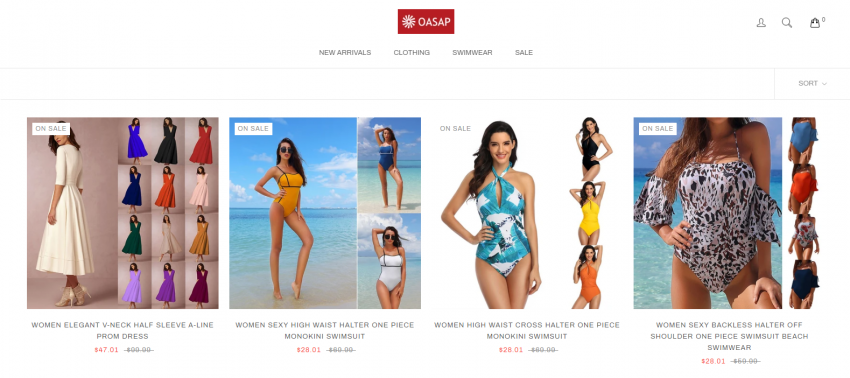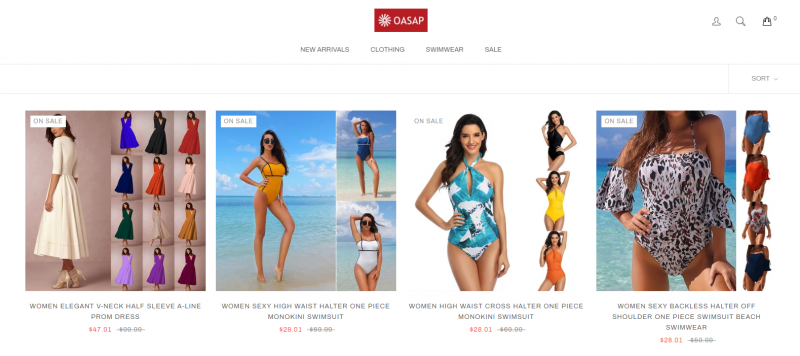 One of the newest fast fashion providers and online stores like Princess Polly, Oasap women's clothing and cosmetics is dedicated to providing women with cosmetics, jewellery, apparel and accessories of guaranteed quality at affordable prices.
Their swimwear collection is worth checking out among other fashion clothing options such as dresses, shorts and yoga leggings. Currently, they are upgrading their collection at the beginning of every month.
For an e-boutique that has been recently launched, Oasap has considerably risen to prominence with its simplified and safe shipping and returns policy. There is free delivery on orders above $50 with an average delivery time of 7 to 10 working days and a 45 day, free returns policy. 
---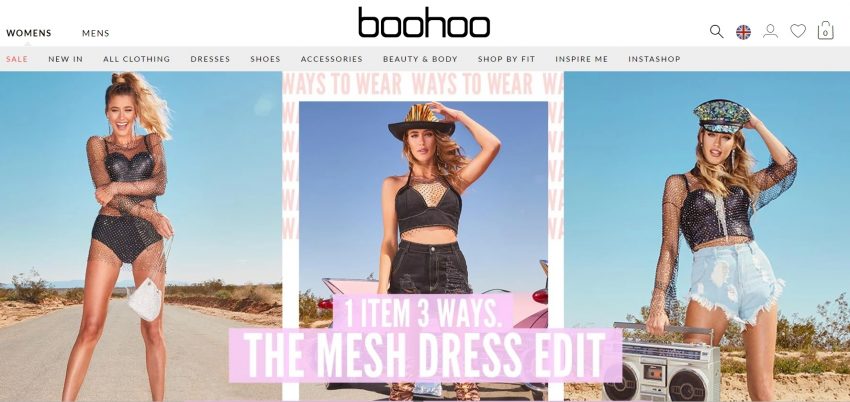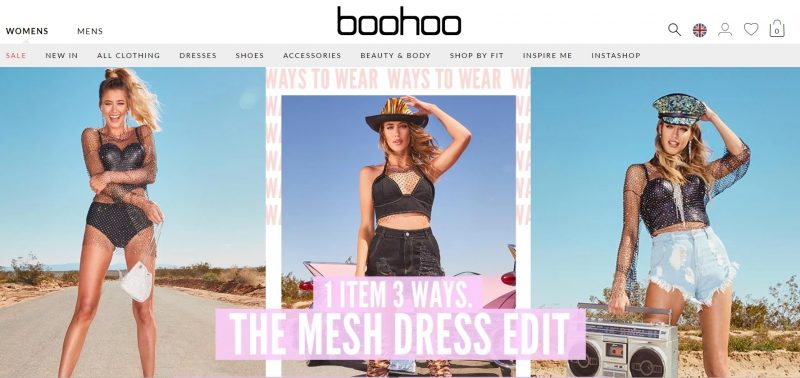 Launched in 2006, Boohoo is an online fashion boutique that delivers about five hundred new products every week. So here, you will always have the latest and trending looks at minimalistic costs.
They make fashion accessible and fun for all, which means that every girl can create the wardrobe of her dreams, by embracing her individuality. Their prices start from as low as $10 and accessories start from $4.
With new collections, and newer styles, they have a plethora of options for you to choose from. From gym wear to maternity wear, from size clothing to casual day wear, from trendy tops to prom dresses, you name it and they have it! They have Express delivery slots available.
Therefore, you can get your orders in as little as four working days. Also, they have a 45 day free returns policy. 
---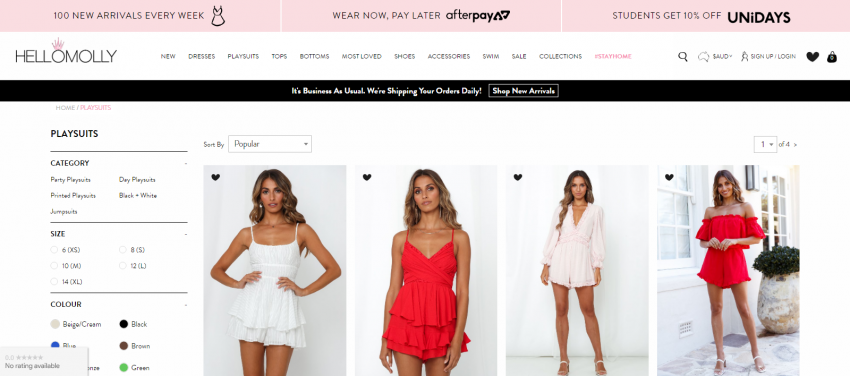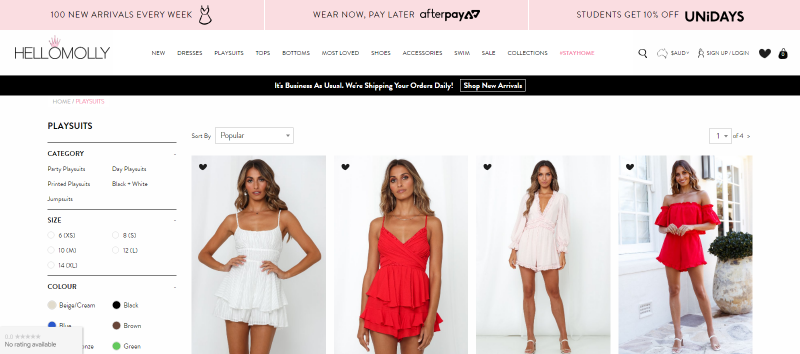 With plenty of cutesy and affordable fashion wear that perfectly resembles designer labels, Hello Molly has come to be one of the best alternatives to fast fashion stores like Princess Polly.
It is a popular fashion destination for models, influencers and several fashionistas across the globe today. With more than 100 new releases each week, there is always something to look forward to complement your unique style and individuality.
Whether you want to embrace your flirtatious feminine self in a flowy maxi dress or flaunt your authoritative power stance in bold professional wear, Hello Molly has you covered.
They provide speed deliveries through DHL and offer 30 days free returns. When you place your first order after signing up, you get a 10% instant discount! 
---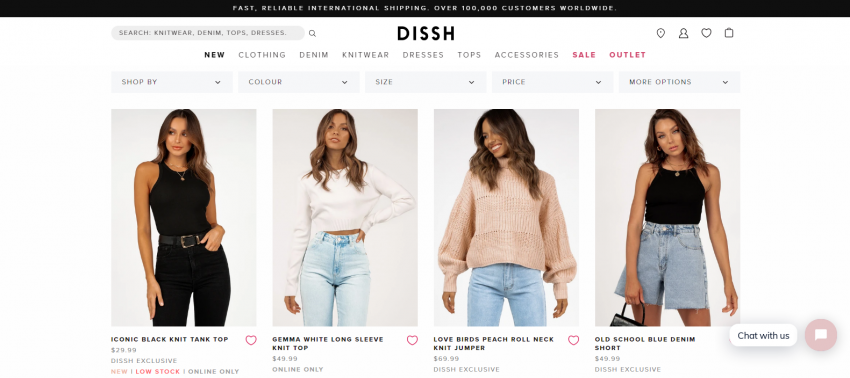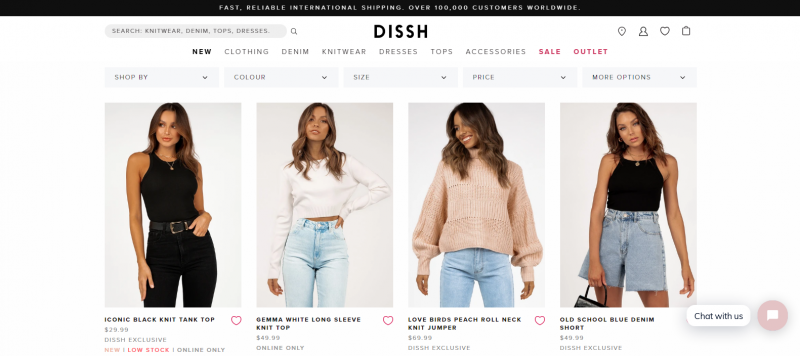 Dissh online boutique for women's fast fashion apparel is one of the best alternatives to  stores like Princess Polly that deal in trending labelled and quality designs.
Around 80% of Dissh styles are curated in-house, so you can be sure to find some unique clothing items to add to your wardrobe. On their e-store, they have event ready looks that will have you covered for every specific occasion.
Their designs are detail oriented and intricately focused, proudly curated by women for women. On this online shopping boutique, you can select from a variety of styles such as denim, knitwear, vintage dresses, loungewear, jacket, coats, all-season tops and much more. 
---
SHEIN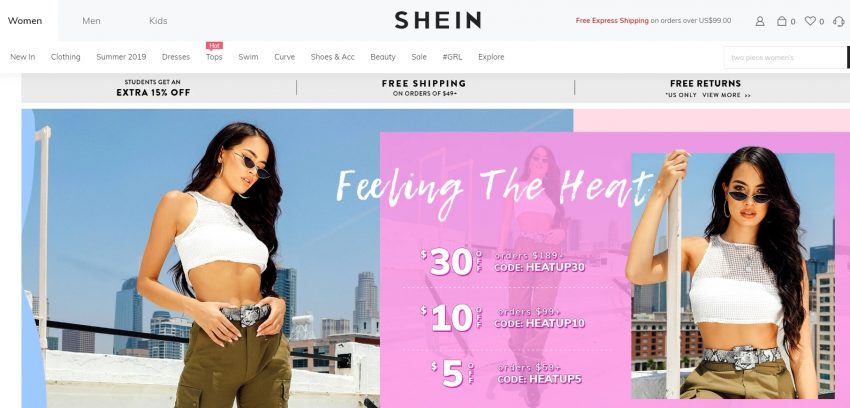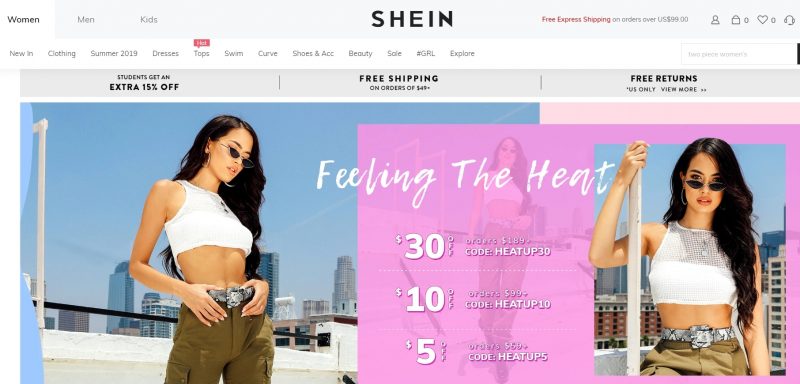 Shein is one among the online fashion stores like Princess Polly operating in over 200 countries currently. Like other fast fashion e-boutiques, Shein, which is a Chinese based web store, it offers a range of fashion apparel for women including crop tops, t-shirts, dresses, trousers and so on.
Besides, they also have some cutesy accessories, creative stationery and beauty and personal care products. All of it is available at attractive prices that you wouldn't want to miss out. Their philosophy revolves around making fashion affordable and accessible to all.
They have a fluid shipping and returns process, with the option of free returns within 40 days from the date of delivery. Their shipping time is usually between 6 to 10 working days. 
---
Although the design trends on these e-fashion stores like Princess Polly, are spot-on, when you are shopping from them, you should be aware that you are not signing up for high quality fashion merchandise that would retain its fabric quality and freshness in the long run.
And this is why they are available at far lower prices, given the lesser quality. Such shopping web stores are then, ideal for those pieces of clothing that you would want to wear for three to four times, at maximum.
So, wait no more and check out these amazing online fashion stores like Princess Polly to give your wardrobe a trendy upgrade!