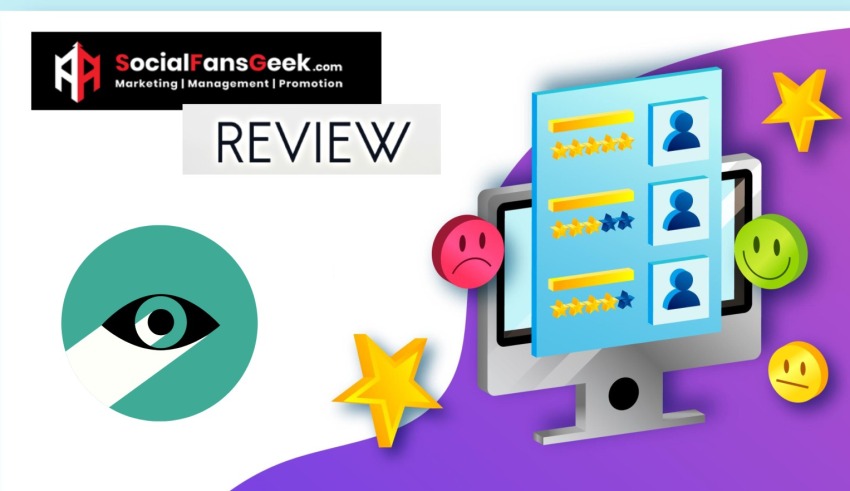 Whether you are a brand representative or a digital content creator, your online presence and reputation are of utmost importance. It affects the kind of reach your content has, the kind of revenue you get, and whether collaborators want to work with you. Socialfansgeek.com is a popular social media promotion platform for brands, musicians, and digital content creators. They provide social media marketing and digital promotion services for all kinds of creators. They also help you to manage your marketing needs. These services will help digital content creators and brands of all kinds to increase views, follower counts, subscribers, and so on. SocialFansGeek review is your one-stop shop for any and all content promotion requirements that you might need.
Based in Kathmandu, Nepal, SocialFansGeek has been active since 2012 and has considerably grown the range of services provided to brand and digital creators. 
Overview
SocialFansGeek also helps with online reputation management by providing review services to help your brand or your content page look more legit, and trustworthy, and helps you access more platforms. SocialFansGeek provides these services for all major social media platforms like Instagram, TikTok, Facebook, YouTube, LinkedIn, Twitter, Pinterest, and so on. 
Services offered by SocialFansGeek
If you are a music creator, you can avail of their tools to boost your presence on Spotify as well. You can also choose a bundled service, by option for a social media campaign. Their goal is to ensure they get you high customer engagement so your brand or content can grow. 
If you are looking to grow your presence on YouTube, SocialFansGeek review can help. By availing their services, you can grow your subscribers count, viewers count, and even comments can be added to grow your reach. For Tik Tok and Instagram, SocialFansGeek can help you grow your follower count, increase likes and comments on your posts, reels, and IGTV videos, and so on. The same can be done for Facebook and LinkedIn as well. 
All of these can greatly impact your brand or content's reach, get you more interest and can help you seem more reputable by other brands, people, or other potential collaborators. This directly also effects your social media revenue. If you happen to be a musician, take advantage of SocialFansGeek Spotify services. You can buy streams and followers and increase your revenue. This will also help your music reach other potential listeners. 
How can SocialFansGeek help?
If you want even more specific marketing help, SocialFansGeek is there to help. You can ask for country-specific promotional services as well. For example, you can buy views and subscribers from a specific country to build a more legit subscriber or viewer base. 
As for prices, SocialFansGeek offers competitive prices for a variety and range of services. While further testing needs to be done to gauge their quality for larger numbers, we are certain that the smaller packages are a safe bet. For YouTube views, their prices start at 55 USD for 25,000 views, 110 USD for 50,000 views, and so on. Their maximum for now is 100,000 views. 
They offer a similar pricing model for Instagram, TikTok, Facebook, and Spotify as well. You can purchase Instagram likes for very cheap, with 100 likes starting at 0.55 USD. Instagram followers start at 4.50 USD for 1000 followers. Twitter retweets and likes are available at competitive prices too, starting at 6 USD for 100 retweets/likes. 
Payment methods 
The main method of payments is through PayPal, but you can pay using a number of popular credit or debit cards as well. SocialFansGeek also has a very active customer support service. You can contact them through their email, their web form, live chat on their website, phone number, etc. and are active on their social media accounts as well, so you can reach them there too. 
While digital marketing services like this are very useful and efficient, there are a number of pros and cons associated with them too. Let's look at a few of both.
SocialFansGeek Pros
:
Increasing your audience reach
Your audience engagement and reach can be increased with the content promotion tools that SocialFansGeek and other similar platforms provide. Your audience reach will be benefited with Socialfangeek's tools that help with content promotion. It is very useful for digital content creators and brands who want to improve their content visibility.
Strengthens social credibility
Your content's or brand's reputation and trust is increased by a lot, with the help of tools like these. This impacts the kind of collaborators you attract, the audience you attract, and the revenue you get. 
Productive marketing and effective promotion 
By using marketing sources that at verified to boost engagement on your content, SocialFansGeek can greatly add to your digital presence. It can help you get the kind of views you want from the demographic you want.
You can also choose targeted and country-specific engagement for organic growth and for country-specific audiences. 
SocialFansGeek Cons
:
It is an unethical solution
Probably the most obvious con is that using paid marketing tools to boost content engagement is not socially acceptable and is also considered cheating by many. That is true, the efficiency, speed, and benefits of choosing tools like this cannot be denied.
While platforms like SocialFansGeek are trustworthy, there are several digital marketing platforms online that are scams and offer fraudulent services.
While SocialFansGeek and other similar platforms use reliable sources to grow your engagement, unfortunately, a lot of these engagements such as likes, shares, retweets, subscribers, etc. can come from accounts that are run by bots. This can lead to spamming.
While digital marketing platforms help with growing your reach or audience, it is still the brand's or content creator's job to engage with them. This service cannot be paid for. It depends on your talents and commitment. By developing this, your audience and reach also organically grows.  
Alternatives to SocialFansGeek
Despite its popularity, SocialFansGeek is not the only social media promotion tool online. There are several alternatives to this, but here are the most notable ones: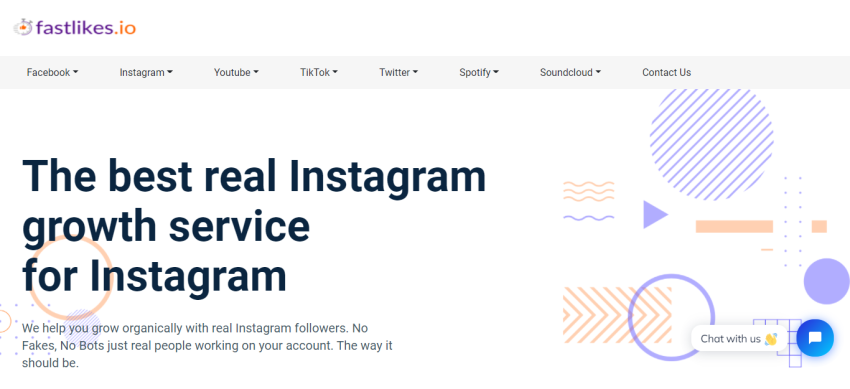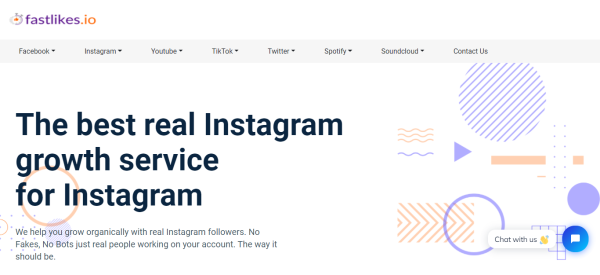 Fastlikes.io is a similar platform that offers social media marketing services. You can purchase content visibility and engagement in the form of likes, views, subscribers, retweets, streams, etc. on social media platforms like TikTok, Instagram, Spotify, YouTube, Twitter, Pinterest, Facebook, etc. If you are a singer or musician, you can also buy Spotify and Soundcloud plays, streams, subscribers etc.
---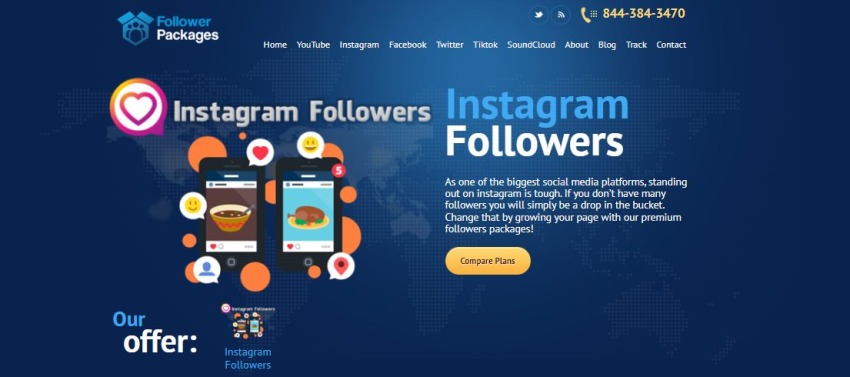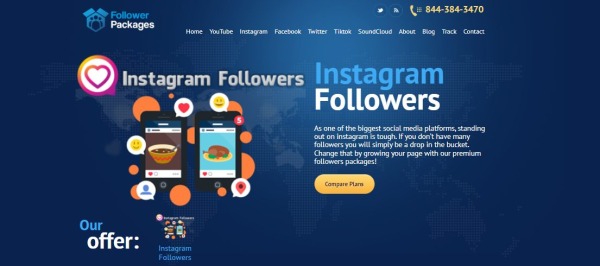 Followerpackages.com is another popular alternative for content engagement services online. They offer competitive prices for a number of online marketing services, such as Instagram, Twitter, LinkedIn, Facebook, and YouTube subscribers, followers, likes, retweets, etc.
Conclusion:
To wrap up, services like SocialFansGeek and its alternatives offer content promotion services and digital marketing services for brand and digital content creators to help them boost their engagement and help them grow their online presence. They offer efficient services and at competitive prices. They offer swift customer service and are quite reliable. While there are many benefits, such as engagement, increased audience reach, and resulting increase in revenue for brand and content creators, there are some cons to be aware of as well.
Be sure to use trusted services to avoid scams and being spammed by bots. As it is not a very ethical service, be sure to find trusted service providers. But, of course, the benefits overweigh the cons.  Find the most competitive prices and efficient services at SocialFansGeek.