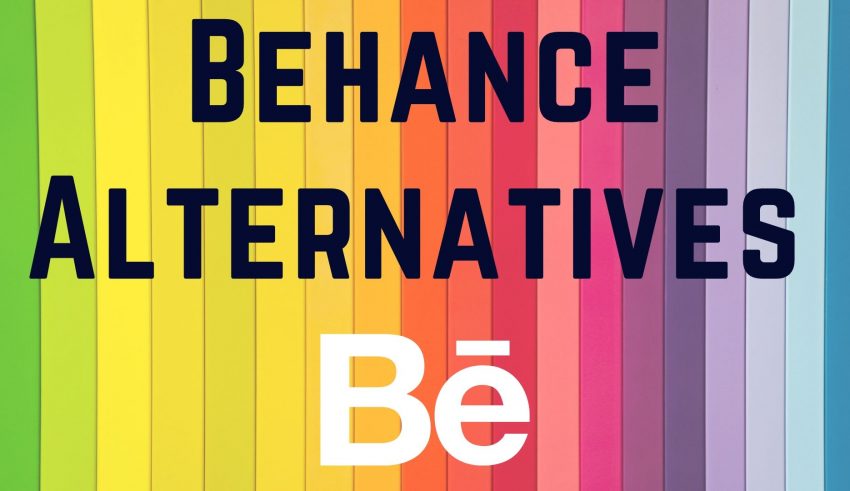 It is extremely important to share your work with society if you are involved in a creative field. That is why we see numerous portfolios of graphic designers, artists and photographers across the various social media platforms, where they share their artworks and are often able to build a huge fan following which helps them to gain popularity.
Behance is one such platform where you can easily build your portfolio through simple steps. However, this platform is not suitable for several high level operations in terms of design selections, compression and security and privacy of your content. Thus, there are several platforms alternative to Behance that can help to take your work to the next level of popularity.
Here are the Best Alternative Sites Like Behance:

ArtStation is one of the go to platforms that provides its users with a simple, easy yet an effective way to showcase your talent in art and takes it to the right players in the industry concerned. It's a compact and efficient way to build your profile and take it to the people you want to be known to. This channel enables you to showcase high resolution images, videos and small clips, 3 dimensional scenes and sketches,Marmoset works and a lot more than you could have ever expected from your profile.
The blog feature of ArtStation enables you to share your work while it is in progress. The Analytics feature lets you see who all are viewing your profile. Also, you can sell your work on this platform through simple steps. ArtStation also gives an attractive website to your portfolio and also keeps it updated for you. As and when you post your work on ArtStation, it will automatically get uploaded on your website. It also gives you features like a custom domain name with HTTPS and beautiful themes for your unique work.
Apart from it's exclusive features, this platform also helps you to grow and thrive as an artist by giving you access to several challenges and competitions where you learn a lot more than you already know. ArtStation is an entire community built for artists to empower them through various opportunities. There is always a free edition available for trial after which users may subscribe to it through packages beginning at $6.99/month.
---


Calling itself the heart of the designer  community, Dribble is one of the leading players in the game for creativity to grow, get shared and hired. Millions of artists and aspiring creators look to Dribble to share their works of art and innovation and get valuable feedback on Dribble. This platform allows you to perform various operations such as posting screenshots of your work in the form of shots, show off your current projects, boost your profile and explore what you love.
Dribble also helps you establish a connection with the top hiring companies from all around the globe as it works with the top recruiters such as Apple, Airbnb, Ideo, Facebook, Google, Dropbox, Slack, Shopify, Lyft and several others. It allows and encourages users to explore other's arts and get inspired and improved. Dribble is an absolutely remote team as creative collaboration is not spatially bound. Also, this platform is absolutely safe and secure for all your creative needs.
---
This platform is one of the foremost when it comes to the most incredible and diverse art works. This is a unique platform, exclusively built for budding photographers as well as professionals. This platform enables you to get immediate exposure as soon as you upload your first photograph. The unique feature of Pulse Algorithm of 500px picks new photographs and photographers ensuring maximum exposure and valuable feedback for your work.
This  channel helps you to present yourself as a professional by displaying your services and talents in a directory containing workshops, galleries and works. Through Statistics feature and Pulse you get an insight about the quality and level of your work and your chances of getting hired. This platform is also available through the 500px app which is available both for Android and iOS.
---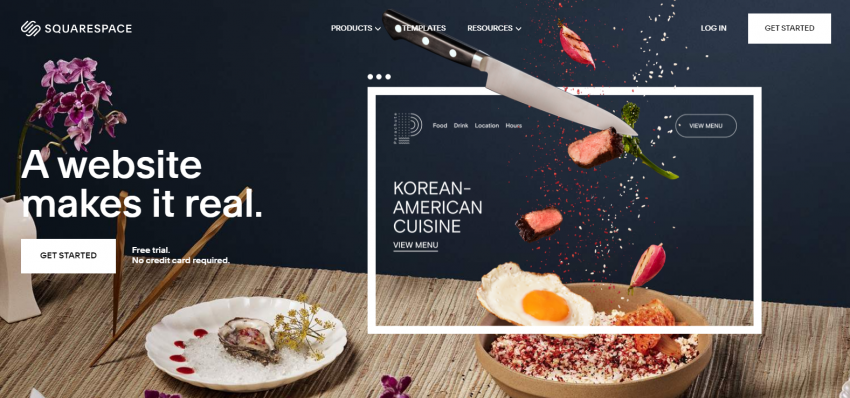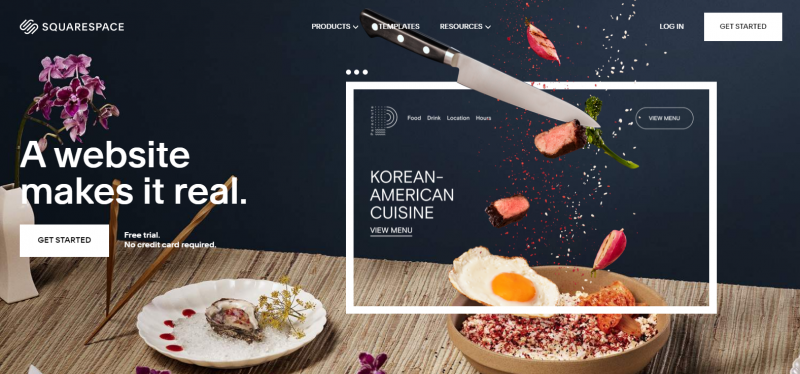 Squarespace is another such platform that helps you to enhance your creativity through global exposure. This platform enables you to stand out online through a professional website, an online store or portfolio. With Squarespace, users can turn any idea into a reality. This space also allows you to choose the best in class website templates to give your website the most attractive outlook while allowing you to customise it pertaining to your professional requirements and personal needs.
Users may take advantage of the powerful blogging tools of Squarespace to share their stories, related updates and news, or cam announce a new product release using this feature. Analytics allow users to weigh their work and assess its marketability in order to increase the scope for improvement and creativity enhancement.
Popular applications related to the art can be added to your Squarespace portfolio to give you a better professional and enhanced experience as a user. The platform is open to mobile editing thus, allowing the users to manage their profile while on the go.
---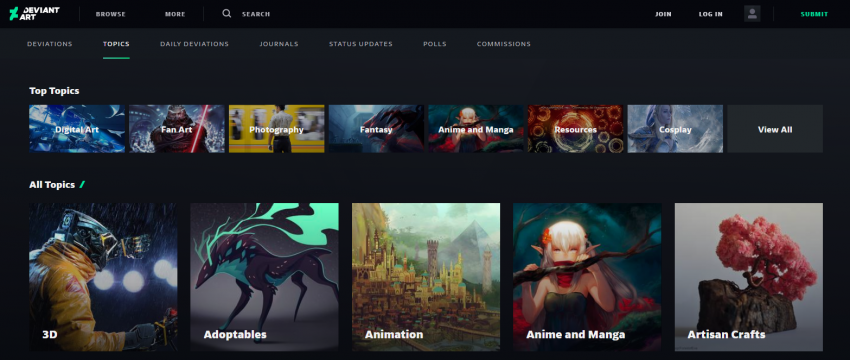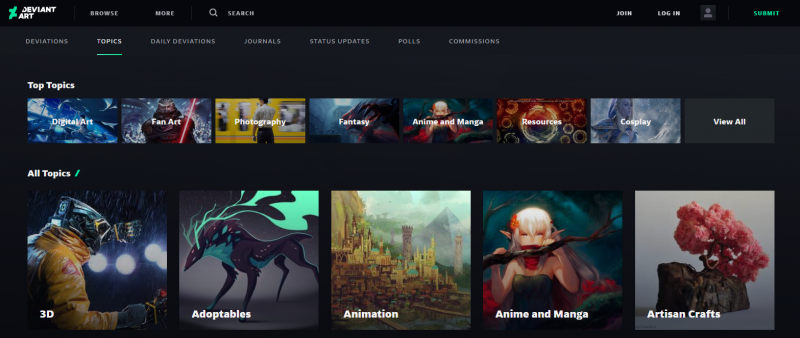 Deviantart is another online community, featuring artwork, videography and photography. It was marked as the largest online community in 2011. This platform allows people to connect through at and creations. It focuses more on artists creating paintings, sketches, comic strips and cartoons. has a unique redraw feature called Muro that records the user while the artwork is in making after which the user can post the recorded video on his portfolio.
Individual deviations are displayed on their own pages with an added list of additional information about the post. Members can categorise their deviations into various categories in different folders. This user friendly site also gives its uses a wide range of exposure to different forms of arts and allows them to further develop their skill. They can also make their art profitable by selling their works online through the Deviantart platform. With these outstanding channels, users may enhance their chances of getting hired by the top recruiters from around the world.
---

Ello is an online publishing and collaboration platform that supports and connects the global community of artists through a plethora of artworks. It gives the artists a workplace to interact with employers,agencies and their fans as well. It enhances opportunities and provides new media of learning and getting inspired.
The creative brief technology by Ello connects the users to agencies, publishers and fans through real time or live creative briefs. This platform also undertakes several creativity drives to enhance the learning opportunities of its users. The Art Giveaway programme launched by Ello supports users through the buying and redistribution of their artworks.
Artwork is bought from the artists three times per week. Their art is promoted and then randomly redistributed among other Ello members. The top professional creative talent is selected to be a part of ello collection. These artists are invited to participate in publisher- powered projects and exhibitions.
The skills of users are enhanced by the user email which is curated on a daily basis with unique and novel content. The editorial homepage is always full of creative ideas and new thoughts. The Underscore is published weekly with entries of ten select artists. This encourages the users to boost their creative selves. Overall, Ello provides a complete package for artists to develop and thrive.
---
Cargo, another top player in the game of designs,is a web publishing and community building platform, which enables users to create accessible tools within a network to enhance their exposure on the internet. This platform offers websites that stand free, design plates that can be customised by the users and simple and easily accessible tools to enhance the way content is displayed on the site.
It is a publishing solution uniquely designed to help content creators, artists and creative professionals to get highly effective tools and networks to get them more exposure. Cargo also has simple drag and drop tools to facilitate handling of content. This platform allows users to add a custom maCargo is also available for free and the version comes with a cloud hosting and 100MB storage.
The new interface of Cargo is quite simple and easy to access allowing us to manage the designs according to the user's  own convenience. The spotlight button enables users to highlight what is important for them. With a myriad of such features, this platform stands among the top in the field.
---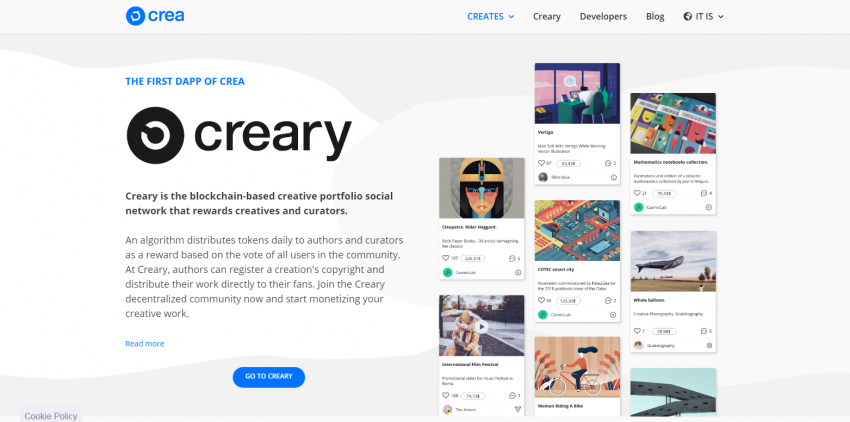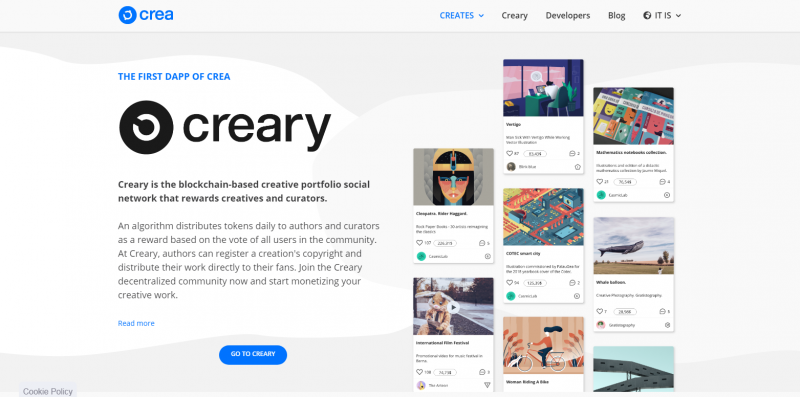 Creary is a decentralised community of creative portfolios, that reward artists and curators. It is a social network of multimedia portfolios, based on the blockchain where creators and curators are rewarded for their work with crypto currency called CREA. The network is absolutely free of cost and hence attracts a huge number of users.
As in any conventional sharing platforms, here too people can create their own custom made portfolios to add  momentum to their creative career. Users can upload their artworks, customise their profiles, connect to publishers, recruiters and agencies, and gain a huge fan support by mobilisation of their work including selling, buying and exchange of creations. Creary has solutions to all the inquisitive minds.
---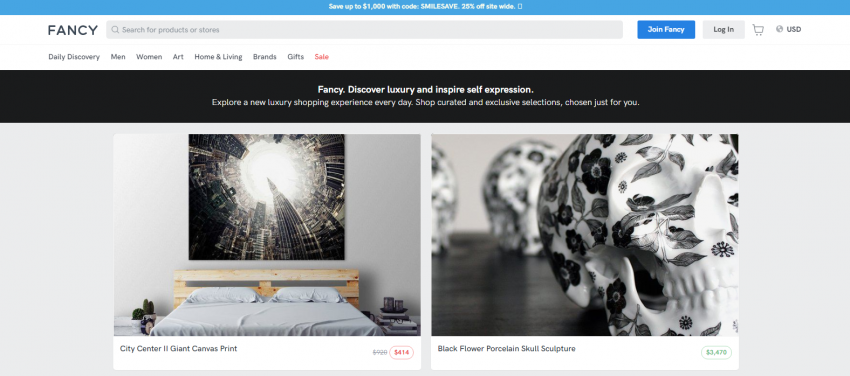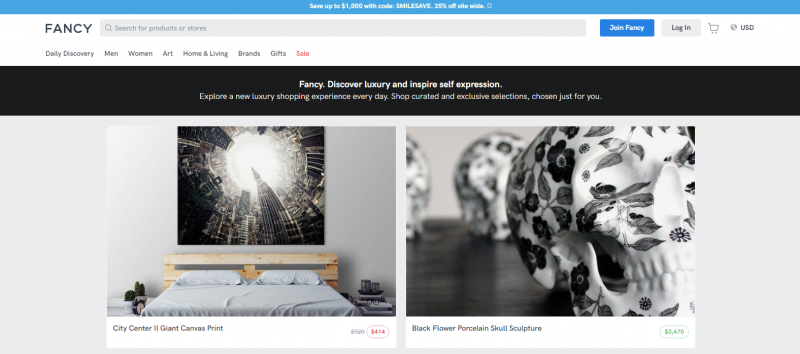 Fancy is another prominent name in the list. The platform curates the most unique, innovative, and interesting fashion accessories, artworks and gadgets from emerging artists and firms, across the globe. It provides  consumers looking for a platform to discover something uniquely crafted. This has rather turned into an e- commerce site, with thousands of options of buying, selling, sharing, collecting and gifting options, both for the artists and customers interested in curations.
This platform is a fabulous channel for professionals to boost their sales and make profits out of their favourite talent and enjoy something with which they always wanted to work. Creators can manage their sales easily with the app available for both Android and iOS,where they can actually manage orders, inventories and customer ms on the go. This online shopping platform offers worldwide shipping,same day delivery and multiple languages to keep it convenient for both the users and sellers to coordinate.
---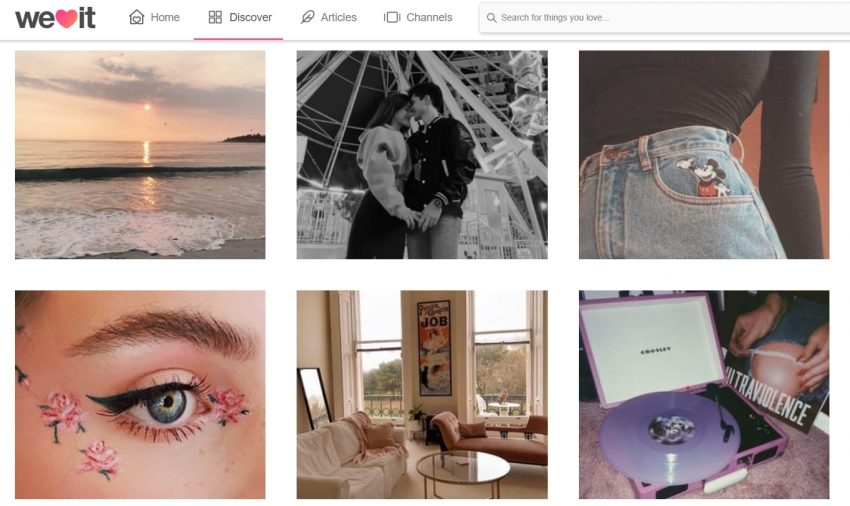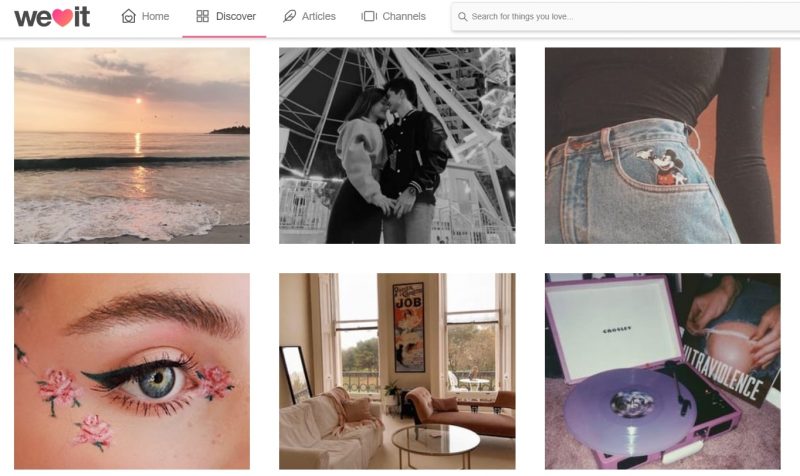 We Heart It is an image based social networking site, exclusively curated for creations. Using this platform, users can upload, share and like an image of their choice with a heart. It has been built for storage and sharing of images, GIFs and small videos. This site is not open to comments and hence, provide a more positive platform for users where they can freely post their creations.
Its Heartist programme serves as a source of motivation for millions of users to rejuvenate their creative sides. An app with similar features has also been launched both for Android and iOS. Thus, with this tool in their hand, users can search, discover and love the images that move them, create collections of their favourite images, follow and share their inspirations and express themselves fearlessly.
---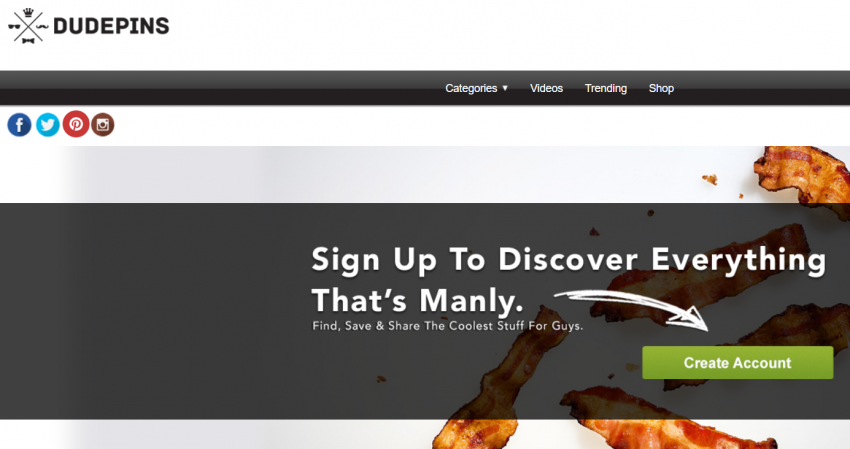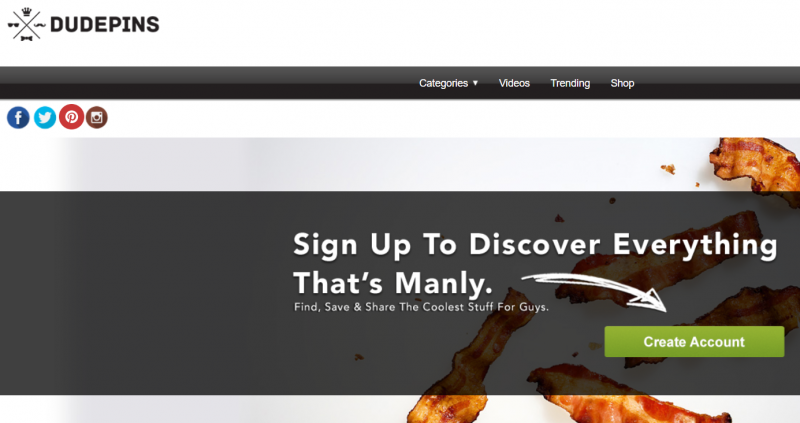 Dudepins is one of the few uniquely designed sites exclusively for men. It is a visual blog that allows the users to bookmark their favourite content using the PostUp button feature and pin it to their personal page. This is where one can find the coolest pictures and fun videos and crazy stuff for guys. It is one of the easiest ways to discover, use and share all that you want to from the internet in some of the most visually attractive ways.
Dudepins has collections of pictures, videos and articles that are bound to enchant the users. With this platform, users can easily organise their stuff in categories so that it becomes easy to access. It is typically about boxers, races,cars and all that guys are usually fond of. Dudepins has its own newsletter letter with carefully curated content. The blog has everything from knowledge to fun and from games to adventure and what not. Dudepins app is also available both for Android and iOS.
---
Based on your convenience and choices, you may choose any of the above mentioned options. Clarity is only what you need and you'll be on top of your creative game. Give a try to these amazing alternatives and you'll surely fall in love with them! You are surely not going to regret your choice.