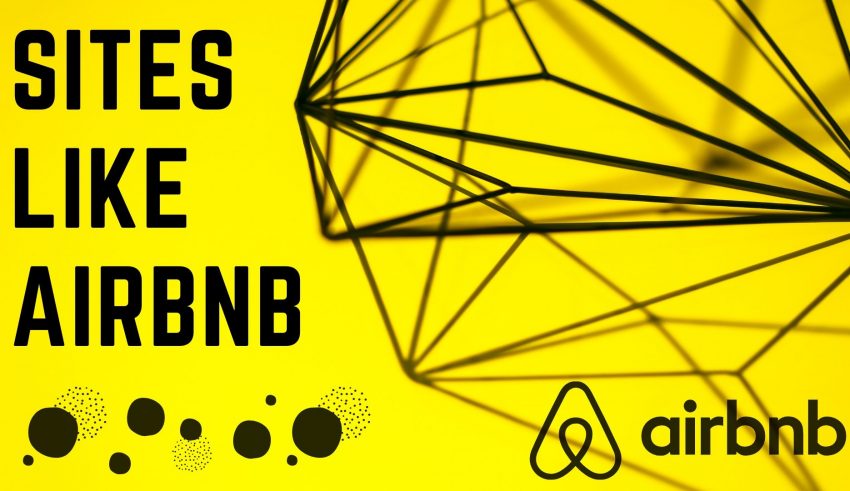 There ain't a man or woman that doesn't like to travel, yes introverts included, although they prefer lonely spots like the woods anyways, everyone dreams of traveling to their favorite destinations within their countries and outside their countries at least a couple of times in their lifetime. But to do so, one often thinks of their budget first and then plans about where to go and where to stay.
A cozy (often cheap) place to stay is the most important part of any travel plan, and due to tourism, there has been a massive growth in hotels and vacation rentals to stay at. But that growth has also made it hard to pick a good place to stay, which is where Airbnb comes into the picture.
Airbnb might be the alleged top dog when it comes to travel accommodations, I mean where else can you rent a castle if not Airbnb? As incredible as it might be, it still isn't the only one that offers perfect dwelling during your travels, and this article is going to take a brief look at the top 10 Airbnb competitors.
Here is the list of 10 Best Similar Websites Like Airbnb:


VRBO or Vacation Rental By Owner is one of the top competitors of Airbnb, and as the name suggests VRBO is simply vacation rentals by private owners or property managers. Unlike Airbnb where one can rent a place for short term or single rooms, VRBO offers entire houses in their listings for the long term, which is why they have a lot fewer rentals than Airbnb (2 million to Airbnb's 4 million).
When you book with VRBO, you have to pay the guest fee between 6-12% (unlike Airbnb's 20%.) And unlike Airbnb, the space you rent will be completely yours (Yeah, Airbnb has been accused of spying). The best thing about VRBO might be its Direct booking with which you can book directly with the owners and avoid the service fee and make things safer for both parties (So next time do try this).
---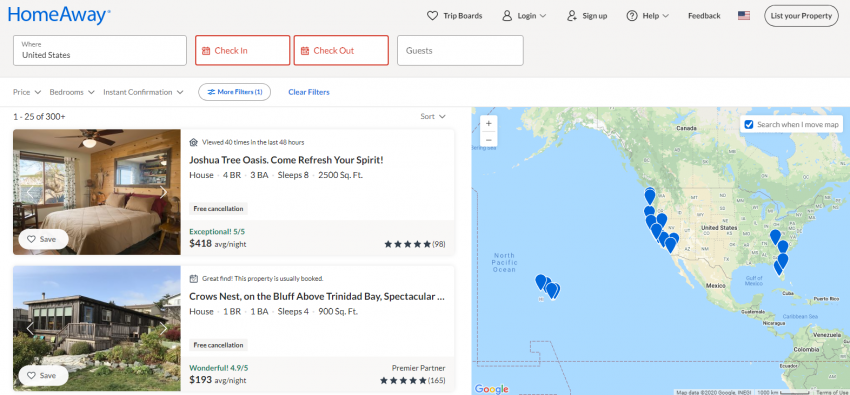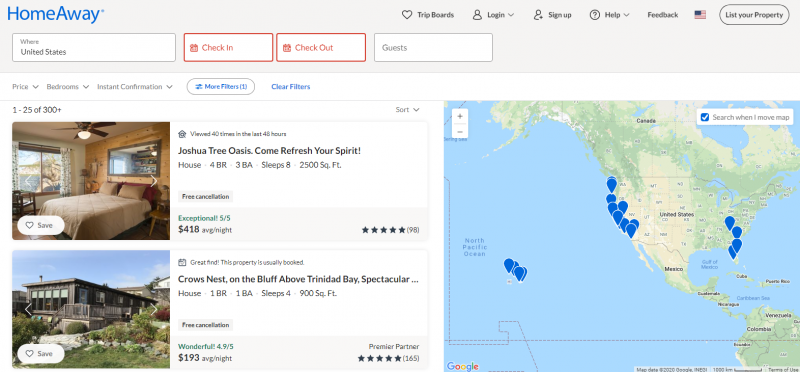 Home away is the parent company of VRBO and a few other VR providers, it is completely similar to VRBO and just like Airbnb and VRBO, HomeAway offers a range of Apartments, Villas, boats, and many other living spaces.
Similar to VRBO, Homeaway offers completely private living spaces and is just perfect for a romantic getaway. HomeAway pricing is quite similar to VRBO and is also a hassle-free Direct booking option.
---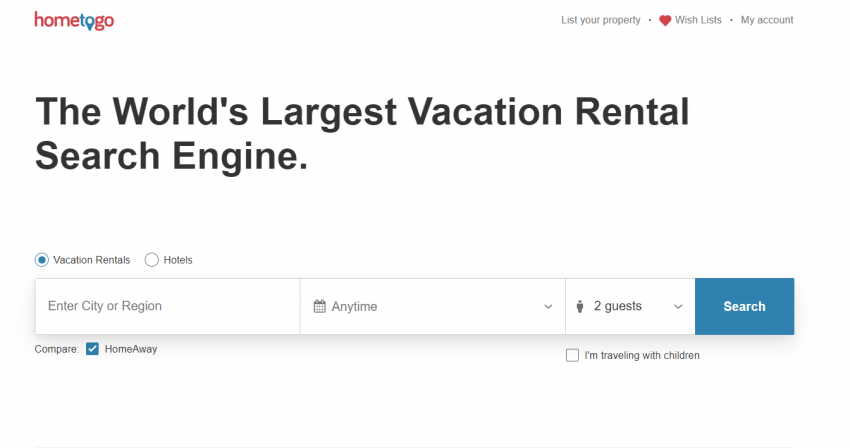 HomeToGo offers 15 million vacation rentals in over 200 countries and offers you a huge variety of properties. HomeToGo is a platform that integrates over 300 providers including TripAdvisor, VRBO, and many others. HomeToGo is the favourite of YouTubers and travel vloggers due to its near-unlimited offer, price comparisons, and smooth interface.
HomeToGo also simplifies the complicated and time-consuming process with its tools such as smart filtering and flexible date search to quickly find your perfect vacation rental. HomeToGo also curates the best offers at the destination you intend to visit and thus make our search further easier. With all these features, HomeToGo is definitely on par with Airbnb.
---


On that one fine day, I found an incredible rental on One fine stay. Anyways, One fine stay is a private Home rental (duh!) founded in London and has been recognized as one of the 10 best home-sharing and villa rentals.
Currently, One fine stay offers around 5,000 homes and villas in its portfolio and these are divided between city and villas. City collection of One fine stay operates in 9 locations across the globe namely London, Rome, Paris, Florence, Sydney, New York, Los Angeles, Milan, and San Francisco. While it's villa module operates in Bali, Europe, Mexico, Caribbean, Hawaii, and Thailand.
One fine stay was the finalists in the Best Homestay and villa rental firm in the Conde Nast Traveler reader's choice awards, if you need an exotic living space then One fine stay is where you go as when you book with One fine stay, you receive an in-person welcome, live local support, grocery deliveries, chauffeured transfers, and other things.
---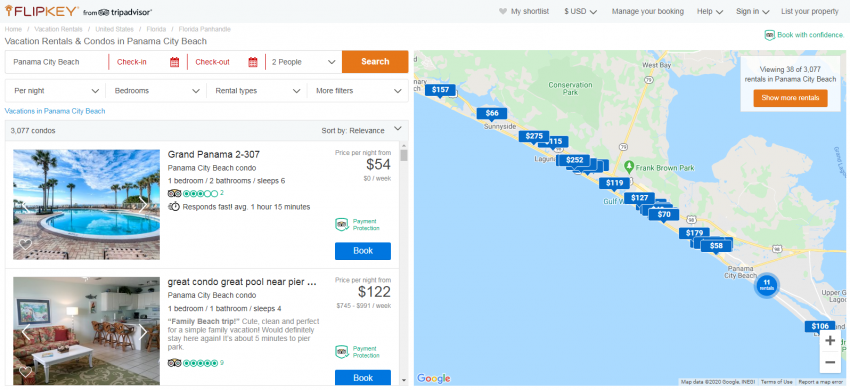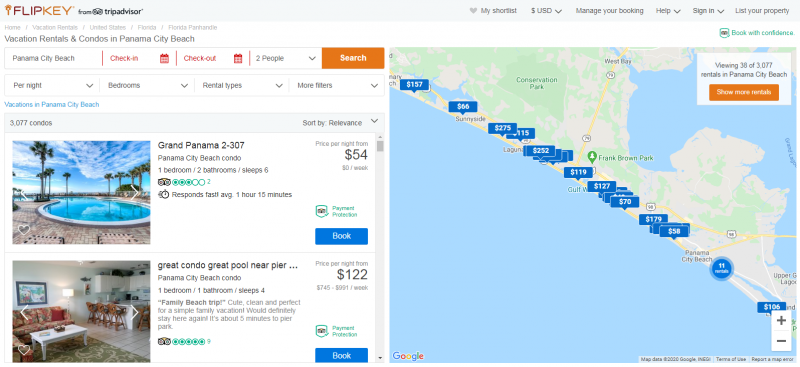 Flip Key was bought by Trip advisor in 2008, since then Trip advisor has been flipping keys around. Flip Key tries to provide an easy and friendly way of booking, even though it can be complicated and have bugs which they are trying to fix. Just like Airbnb, customers can request a booking by contacting the host or can book it instantly through Flip Key.
Flip Key provides detailed information like management information, availability of beds or bathrooms, etc. Flip Key listings include boathouse and villas too. And unlike other sites, Flip Key doesn't charge from the host for listing their property.
---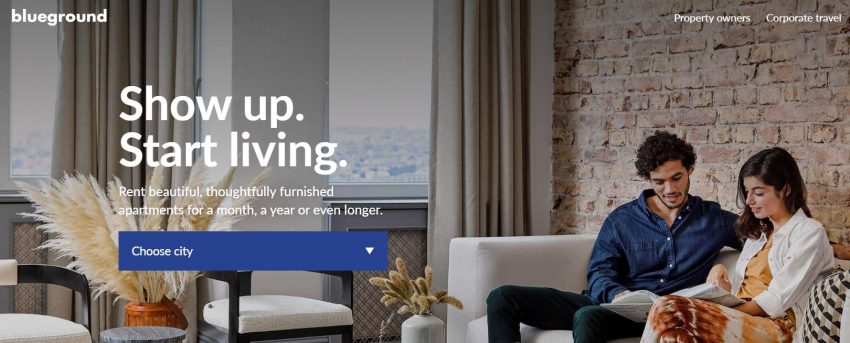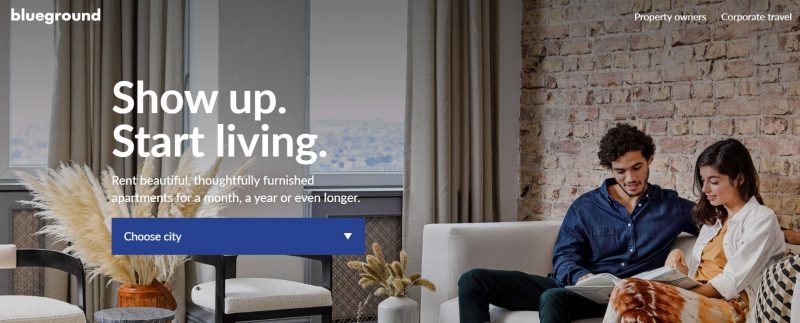 I feel cheated here, I had high expectations but they don't actually have blue grounds… apart from that, they're all good. Blue Ground has a lot fewer properties compared to others (3,000) but they have something that others don't. Whenever Blue Grounds find a property, they use their design teams to transform the place into a sensory-rich, and meticulously curated living space.
BlueGrounds only offer properties for more than one month and in 12 cities across the globe, so if you're planning for a short vacation then avoid Blue Grounds but if you're planning to stay for over a month, then Blue Grounds is just what you need. Apart from their tasteful properties, they also have on-the-ground support so you can have a comfortable stay.
---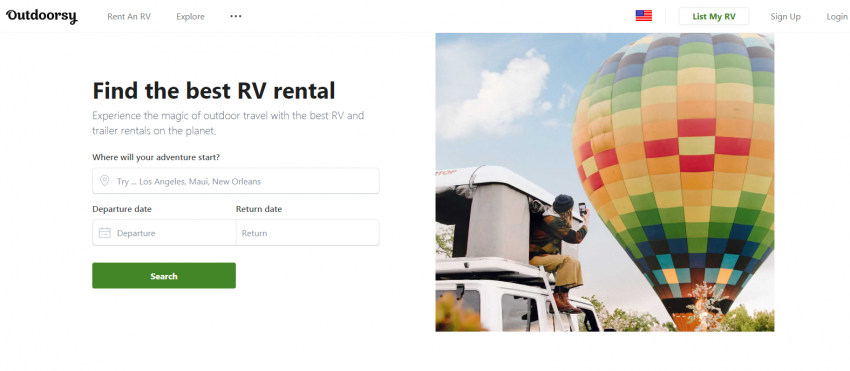 Outdoorsy is something I'll definitely want to have in my bookmarks. Outdoorsy is a safe and fully insured platform where local vehicle owners and travelers who want to rent vehicles meet. These vehicles include RV, motorhome, travel trailers and much more. Let's be honest, would you be okay to buy an RV (more often than not, one can't afford it) just to use it twice or thrice in a year and let it collect dust in the meantime? But for travelers who want to experience the wilderness of nature or car camping, without the worry of empty pockets.
You'll just need a road to drive and a place to park. For the safety of renters and owners, outdoorsy partners with the Liberty Mutual which will protect vehicles against any physical damage. And for those who want to list their vehicle for renting (renting your RV to a complete stranger can be a bit scary), but with outdoorsy you can meet renters in person so that you can train them how to use your vehicles.
---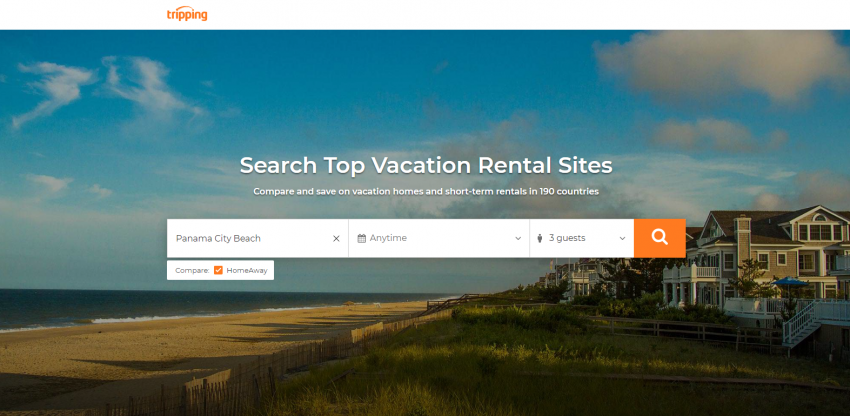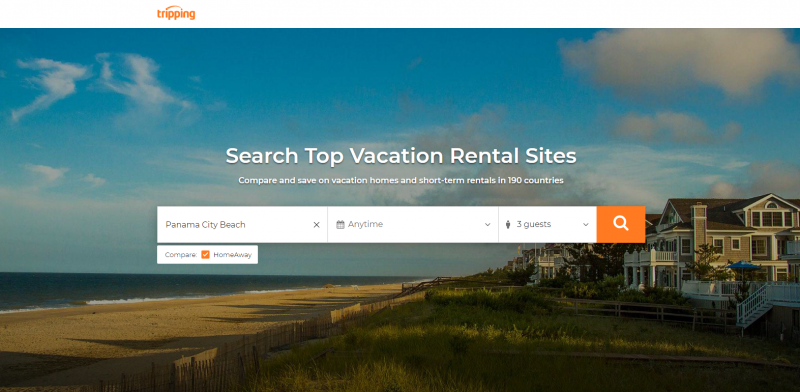 Tripping.com is a search engine that provides you a list of vacation rental homes and apartments. Partners with various other vacation rentals websites like HomeAway, Flipkey, Booking.com and many others. Tripping.com boasts more than 10 million listings and is too easy to use, you just need to put your destination and dates.
Tripping.com will then show you the list of vacation rentals, from which you can filter it out. By comparing it with other rentals you might save bucks too. As compared to Airbnb, Tripping.com shows the widest range of accommodation worldwide, and it suggested that you try Tripping.com at least once. And man! I kept tripping over while writing about this, I guess it's quite tripping.
---
Tripadvisor Vacation Rentals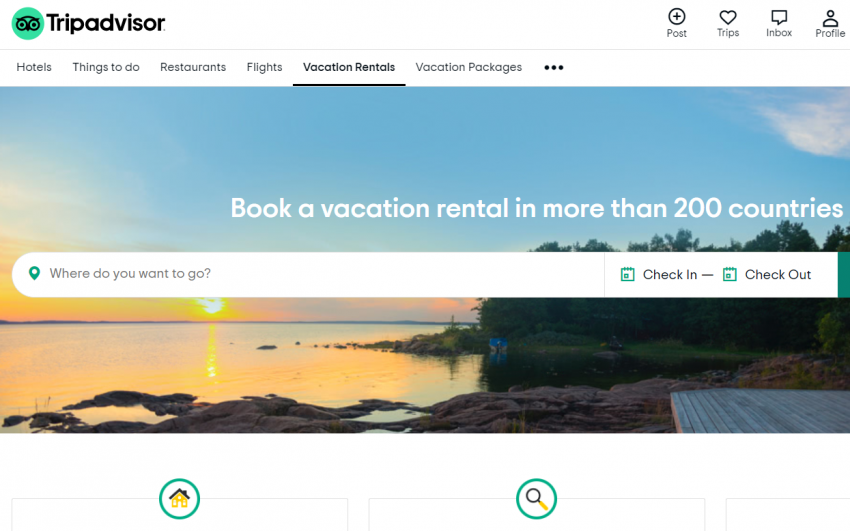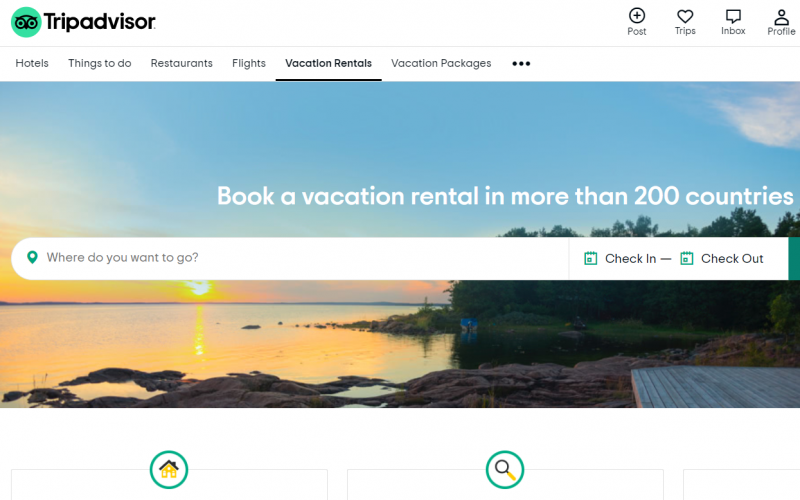 In a world full of different beautiful places, cities, cafes, hotels, and whatnots, we need reviews and opinions of people who visited that particular place so that we don't end up slamming our head in the wall. But yeah! Normally reviews can be paid reviews too. But with TripAdvisor, where there are millions of reviews (Don't you think it might be hard to pay for so many reviews? ) it will help you form a basic image. TripAdvisor is quietly and rapidly gaining popularity.
If you are planning a trip or you found yourself on the road, TripAdvisor can come handy. They don't only help in reservation in a restaurant, booking of a hotel room, booking of flights or rental cars, but they give reviews of activities and places nearby too. Personally, I find myself into their "things to do" Section most of the time. You can plan your whole trip with its help as you can find good quality pictures too.
With TripAdvisor, it's easy to filter down and find what you want. You can filter reviews or preferences for your accommodation. You might end up finding mostly negative reviews. But TripAdvisor can be your one-stop local guide with their price comparison feature and reviews.
---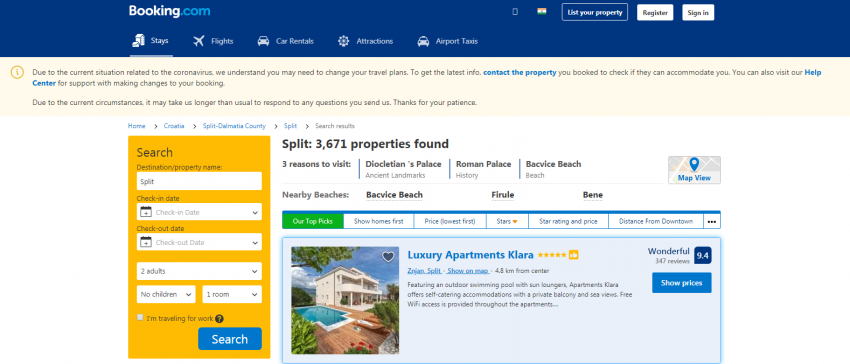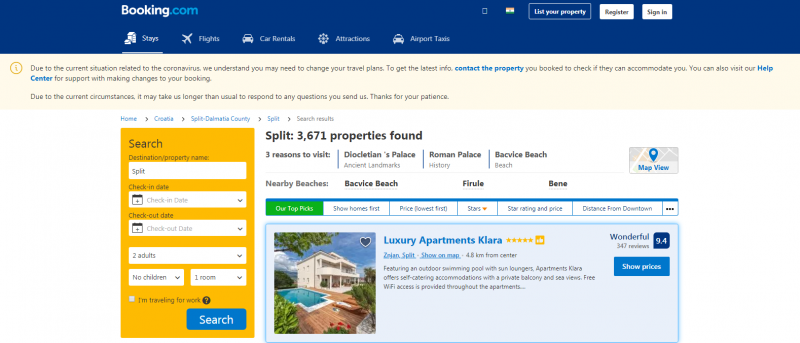 No one wants their traveling experience to be rough, the very first thing that comes in a traveler's mind I believe is accommodation (for their peace of mind). Booking.com provides you a wide variety of choices in hotels, restaurants, flights, buses, taxis, etc. It's an easy-to-use and friendly website.
Booking.com provides credit on your bookings, which helps you save money too. Booking.com like any other travel agency, partner with different hotels who agree to share a certain amount of revenue with them. Booking.com emphasizes both large brand hotels and small hotels.
Sure, there are some disappointing reviews about their services as most of the time the hotels fail to understand the needs of the customer or they deny the bookings (which of course, are very troublesome) but Booking.com tries to resolve the disputes and put the needs of customers first. Booking flights is also possible through booking.com, they also predict whether one should buy now or later as per the increase and decrease in prices.
---
Conclusion:
The travel industry is growing at a rapid pace and with it, it has brought forth many hotels and vacation rentals. Apart from the ones given in this list, there are over 100 other VR firms that strive to provide the best quality services to its clients. Let's not forget about Hotels, there's nothing wrong with them, they provide good service, great meals and you can bolt anytime you, please.
But sometimes they can get too boring, and constant tipping can unnecessarily drain our wallets, and there's a whole other issue of privacy especially if you're on a honeymoon or with your lover and also if you're an introvert, this is where VR comes into the play. When you rent the whole damned place, you have complete privacy, along with lots of fun options to do with your lover. Anyways, if you know any other good VR outlets, do let me know.