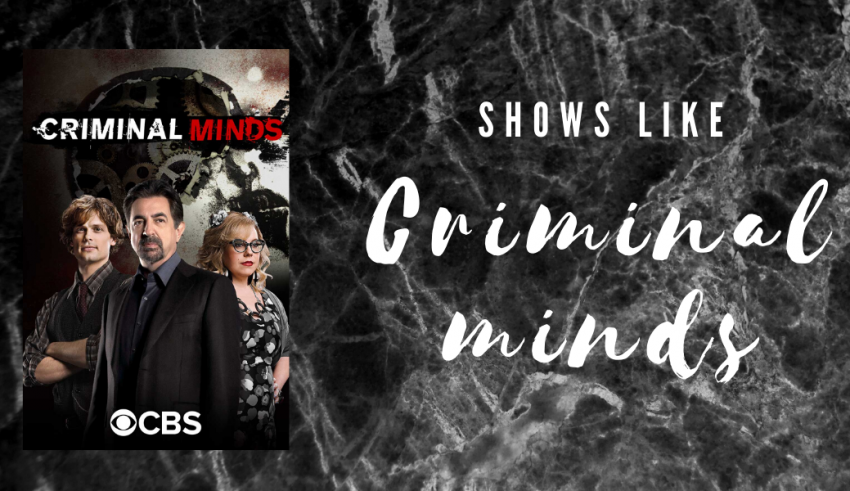 With an amazing total of 15 seasons that started in 2005, and had their last episode early in 2021 itself, Criminal Minds has been one of the most popular crime shows. Running on CBS and AXN, Criminal Minds succeeded in keeping people entertained for more than a decade with their characters, stories, and of course, all the crime!
A show focused on mystery, Criminal Minds followed the story of an elite group of profilers who went on to analyse the nation's most dangerous criminals in order to figure out their next strike even before it happens and stop them.
Much like the name of the show, the series features a psychological look into crime, which is a very interesting and much-loved aspect of shows wit similar storylines! So, if you're wondering what to watch next, now that the decade-and-a-half long run of the series is over, you've come to the right place because we're put together a list of shows that you can watch next!
Here is the list of Best Shows Like Criminal Minds:
Csi: Crime Scene Investigation Series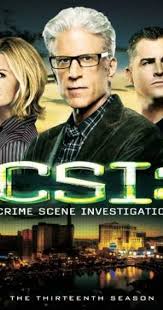 Available on Amazon Prime
I think when we talk about shows like Criminal Minds, the top of the list has to be this super popular show! CSI: Crime Scene Investigation was the OG iconic show five years before Criminal Minds came into the scene (see what we did there?).
Having aired in 2000, this show too ran for 15 seasons before the final episode in 2015, ending about five years before Criminal Minds too!Considering the iconic, classic status that CSI: Crime Scene Investigation carries, the odds say that you've already watched the show, but just in case you haven't, you know exactly where to start!
The show was good enough to be nominated for 6 Golden Globes, and popular enough to spark a spin-off, so if crime shows are your thing, this is the perfect series for you! And there's 300 episodes loaded up that will definitely quench your thirst for some mystery and suspense!
---
Castle:
Available on  Amazon Prime
Next on our list is probably a more light-hearted watch as compared to the other shows we're going to mention, but we had to mention it anyway simply because of how engaging and popular it is! Castle is a show centred on mystery and suspense and follows the story of mystery novelist.
Rick Castle (which is where the name of the series comes from) who, bored with the amount of time on his hands, teams up with a successful NYPD detective Kate Beckett to solve the case of the copycat murderer who goes around murdering people in the exact same fashion as is written about in Rick's novels! Fascinating much? We definitely think so!
The show goes on to span 8 seasons when the duo realise exactly how well they work together, and we aren't complaining because we get to see more of the suspense-filled stories that the show has in store! The engaging sub-plots, combined with the amazing chemistry between the two actors is what makes Castle a must-watch on the list!P.S. they also have supernatural themes sometimes!
---
Supernatural: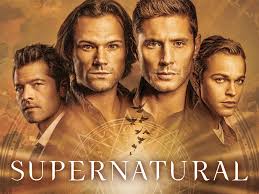 Available on Netflix | Amazon Prime
Seeing as ended on a bit of a supernatural note there, I think it's only fair we put this show on here! If you're someone who likes dealing with, and watching supernatural storylines along with the usual crime, and mystery, and suspense, this show of the same name has bound to have popped up on your favourites list already!
But if it hasn't, be sure to check it out because what a great show too! The show has been extremely engaging, coming up with story after story as it follows the journey of two brothers Dean and Sam Winchester, as they follow in their father's footsteps and aim to rid the world of dark forces.
Supernatural has practically been going on forever, and ever since its origin in 2005, it has kept on birthing new episodes and now, 15 years later, they're still far from done! The last episode however is set to take place this year, so their 15-year era is finally coming to an end after 15 popular seasons. But, if you're a fan of Criminal Minds, you're familiar with shows that run just as long, so Supernatural will be right up your alley!
Related: Shows Like Supernatural
---
Lie To Me: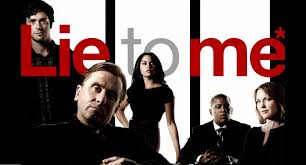 Available on Netflix | Amazon Prime
Next up, we have Lie to Me, a crime show that aired in 2009, and spanned just 3 seasons, which is much shorter than the shows we've mentioned here so far, but a show that is just as amazing. Lie to Me is a show that focuses on the minds behind crimes, and tells the story of Dr Cal Lightman, who, along with his colleagues, accepts assignments from local and federal law enforcement agencies to help in their investigation by using the science of applied psychology.
With great reviews, great acting, and all that psychology-related content, Lie to Me will be a super entertaining show that will have you hooked! Plus, if you liked Criminal Minds for all the guess-work, predicting, and getting-inside-the-criminal's-head kind of stuff, Lie to Me is the show for you since it goes much deeper into the concept in ways that will leave you amazed and in awe! And the show also runs for only 3 seasons, so if you're not looking for a super long show that will require quite a lot of commitment after Criminal Minds, be sure to give this one a shot!
---
Mind Hunter:
Available on Netflix | Amazon Prime
About halfway through our list, and we introduce to you, Mind Hunter! Based on the true-crime book by John E. Douglas and Mark Olshaker, the series of the same name is perhaps the newest show on our list, having aired on Netflix in 2017.
Just like the theme of many of the shows on our list, Mind Hunter too focuses of the importance of understanding the psyche of a criminal to solve a case, and that is exactly what FBI agents, Holden Ford and Bill Tench are experts at! The show follows them as they attempt to catch serial killers by understanding their damaged psyches and beating them at their own game.
This psychological thriller, crime show is an amazing watch which goes the same way as Lie to Me and even Criminal Minds, taking profiling to a deeper level so we can truly understand what goes on behind the crime scene. And it is extremely captivating, so you're definitely in for a ride with this one!
Related: Series Like Mindhunter
---
Law And Order: Special Victims Unit: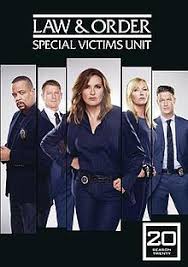 Available on Netflix | Amazon Prime
Next on our list we have another classic, iconic show: Law and Order: Special Victims Unit! The music in the intro of this show has sparked several hilarious vines which only contribute in making this show yet more iconic; quite unlike the grime tone of the show itself.
Law and Order: Special Victims Unit follows a group of NYPD detectives as they try to solve very realistically portrayed crimes while trying not to let the dark side of their work affect their personal lives.
Law and Order itself was a hugely popular show that sparked many spin-offs, but none was as popular as Special Victims Unit, and the show was even applauded for their depiction of the world of crime and the judicial system. The show is definitely dark, probably darker than most on the list, and does not hold back from sharing the tragic side of crime, affecting victims and their families.
Also, the oldest show we've mentioned yet, Law and Order SVU first started in 1999, and has since spanned 21 seasons with no signs of stopping, so there's definitely a lot of content for you to binge on, if you can keep up with the heavy themes.
---
The X Files:
Available on Amazon Prime
Having aired their first episode in 1993, The X Files takes the biscuit for the oldest show on our list, and can easily be considered the OG spooky show! It follows around the popular, good-looking duo made up of conspiracy theorist Fox Mulder and realist Dana Scully who snoop around to solve mysteries that go beyond the FBI and the tangible aspects of life.
There's definitely a lot of paranormal activity in this show that's going to keep you entertained, and when you add some detectives and crime into the mix, you've got yourself a pretty damn fabulous show!The main reason we could not leave The X Files off of our list was because Criminal Minds has often been compared to the latter, being called "The X Files of the mortal world".
Even a quick trip to fanfiction sites will show you the huge number of crossovers people write about, proving that fans of one show inevitably love the other! We hope you do too!
---
Criminal Minds: Beyond Borders: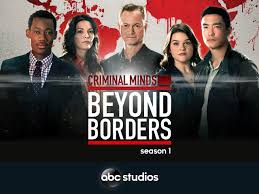 Available on Netflix | Amazon Prime
The last show on our list is Criminal Minds: Beyond Borders! Not many shows can successfully boast of having popular spin-offs, but Criminal Minds sure can! Of course, we are in no way saying that the spin-off was more or as popular as the original, and the fact that Criminal Minds: Beyond Borders ran for only a couple of seasons vouches for that fact.
Especially when you compare it to the whopping total of 15 seasons the original went on for. But it was popular nonetheless and is definitely worth a watch if you loved the original!Having taken place on similar themes, Beyond Borders did exactly what it sounds like, and stripped the show of borders, sending the members of the international division of the FBI being sent on missions to rescue Americans that got into trouble outside their home turf.
It was definitely refreshing to see the new infusion of culture with the OG storyline and themes, but unfortunately, the show got cancelled after two seasons and a lot of fans were pretty sad about it. That being said, it is still a great show to watch, and we'd definitely recommend it!
---
Conclusion:
That brings us to the end of our list! We hope you liked these recommendations, and if you feel like we missed out on any, let us know because we'd love to hear from you!