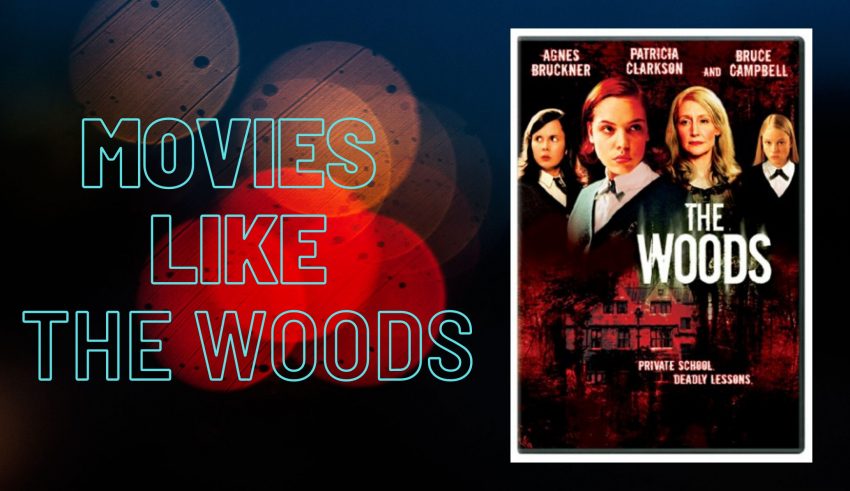 Who doesn't like good old mystery web series? Now if it involves resurfacing of clues from decades-old mysteries or disappearances, there is little one can do to save himself from diving straight into the story. The Woods is one such web series.
The Woods follows Paweł Kopiński a Warsaw prosecutor. He is still grieving the loss of his sister who disappeared under mysterious circumstances twenty-five years ago. One night she walked into the woods at a summer camp and was never seen again.
In the present, the discovery of a homicide victim – a boy who vanished along with Paweł's sister – reveals evidence that links him to her disappearance. Even as hope rises that his sister could still be alive, dangerous secrets from his family's past threaten to tear apart everything that Paweł has been trying to hold together.
The Woods is full of secrets. The more you try to unravel the puzzles, the more you will find yourself entangled with mysteries. Ghosts from the past find their way to the present irrespective of the effort you put in to bury unresolved issues.
We know you must be craving for series like The Wood once you get done with watching this web series.
Here Is The List Of Best Series Like The Woods :
Stranger Things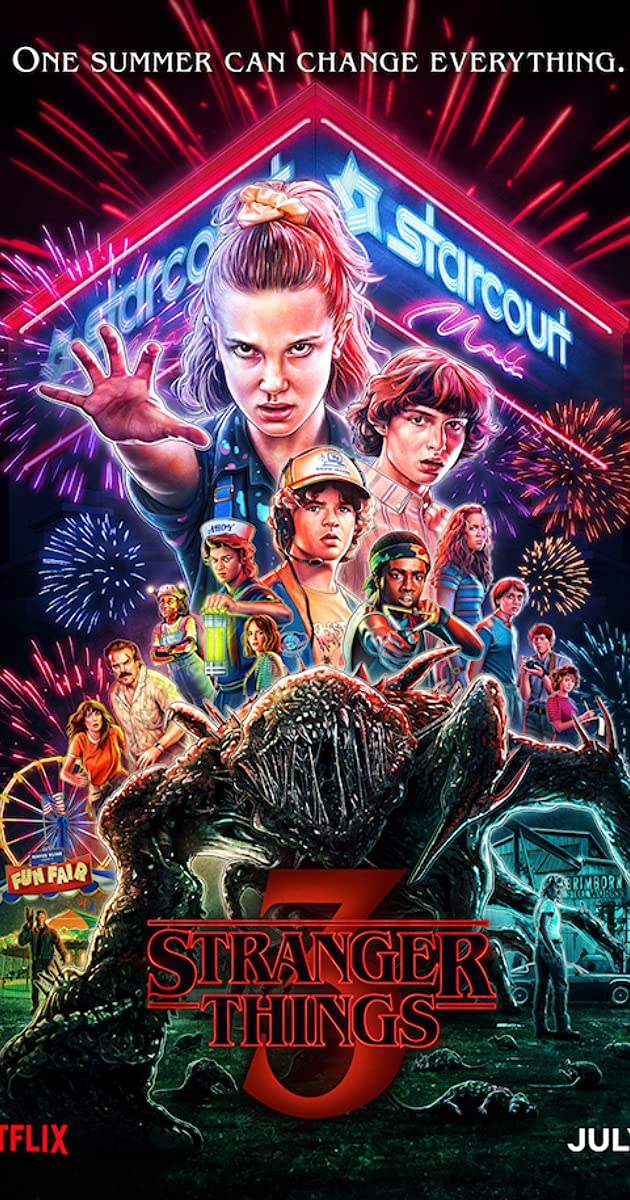 Available on Netflix | Amazon Prime
Checkout More Series Like Stranger Things
The nostalgic sci-fi series Stranger Things has dominated the summer television landscape, quickly earning cult status ever since its first season came out in 2016.
The world of Stranger Things is rich and complex and draws heavily on '80s nostalgia. However, it is the unconventional script along with nerve-racking suspense that makes the series so popular.
The series follows a bunch of kids in a fictional Indiana town called Hawkins, searching for their best friend, Will Byers. Slowly we get to know that the kid was involved in a monstrous abduction and government cover-up which started unravelling to more of the townsfolk.
At the heart of things was a gifted but strange girl, Eleven. It was her special abilities due to experimentation that had led to the discovery of an eerie, dangerous and monstrous dimension known as 'the Upside Down'. There is not a single moment in the entire series when your attention will waiver.
Every time you (and the character) think that they have unravelled all the secrets and the worst is a bad memory, we find that we are no closer to the truth than we were before and more dangers lurk in the dark.
Tune in to Stranger Things to find more about the eerie happenings in Hawkins.
---
Twin Peaks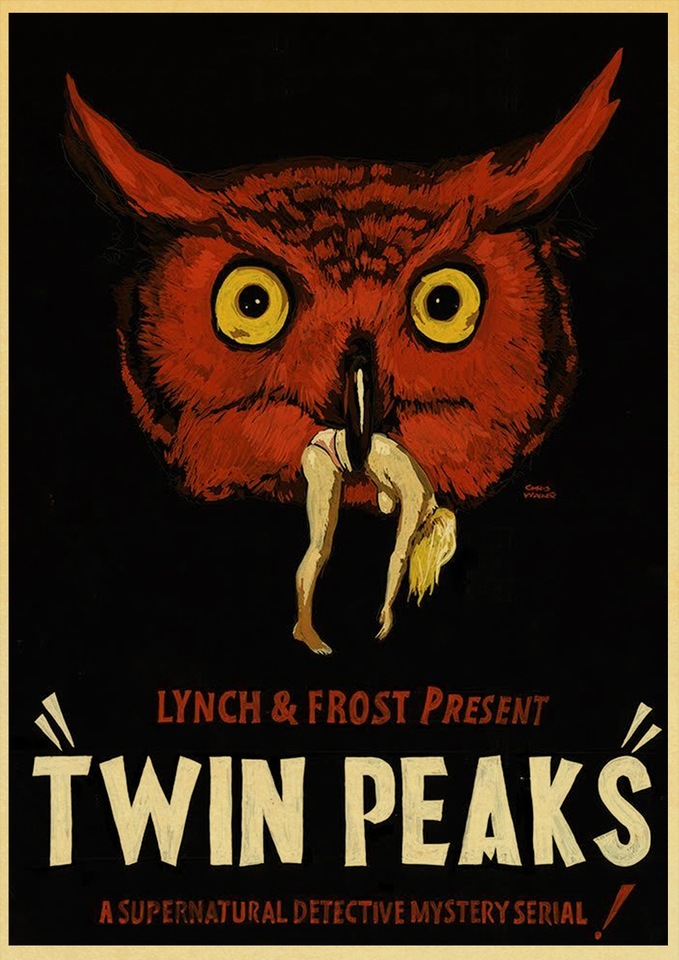 Next in our list is a television series that started in the good old 90s and made a comeback in 2017.
A genius in its terms Twin Peaks is a perfect culmination of madness, murder mystery, quirky humour and the brilliant portrayal of unconventional characters blending seamlessly with the supernatural and underlying surrealism.
On the surface, Twin Peaks is a small-town mystery set in the Pacific Northwest, but as Agent Dale Cooper tries to find out who killed Laura Palmer who is discovered naked wrapped in plastic on the bank of a river outside the town of Twin Peaks.
But, the show quickly becomes defined by its idiosyncratic cast of characters, its atmospheric cinematography, supernatural events and bizarre details that gave the show a completely unique sense of flair.
The eerie vibes enhanced by the dreamlike musical numbers, amplify the sense of curiosity that this tv series brings and you can't help but fall for the Special Agent Dale Cooper.
Even though the television scenario has changed in the last two decades, the charm of this epic series has not been lost.
---
Veronica Mars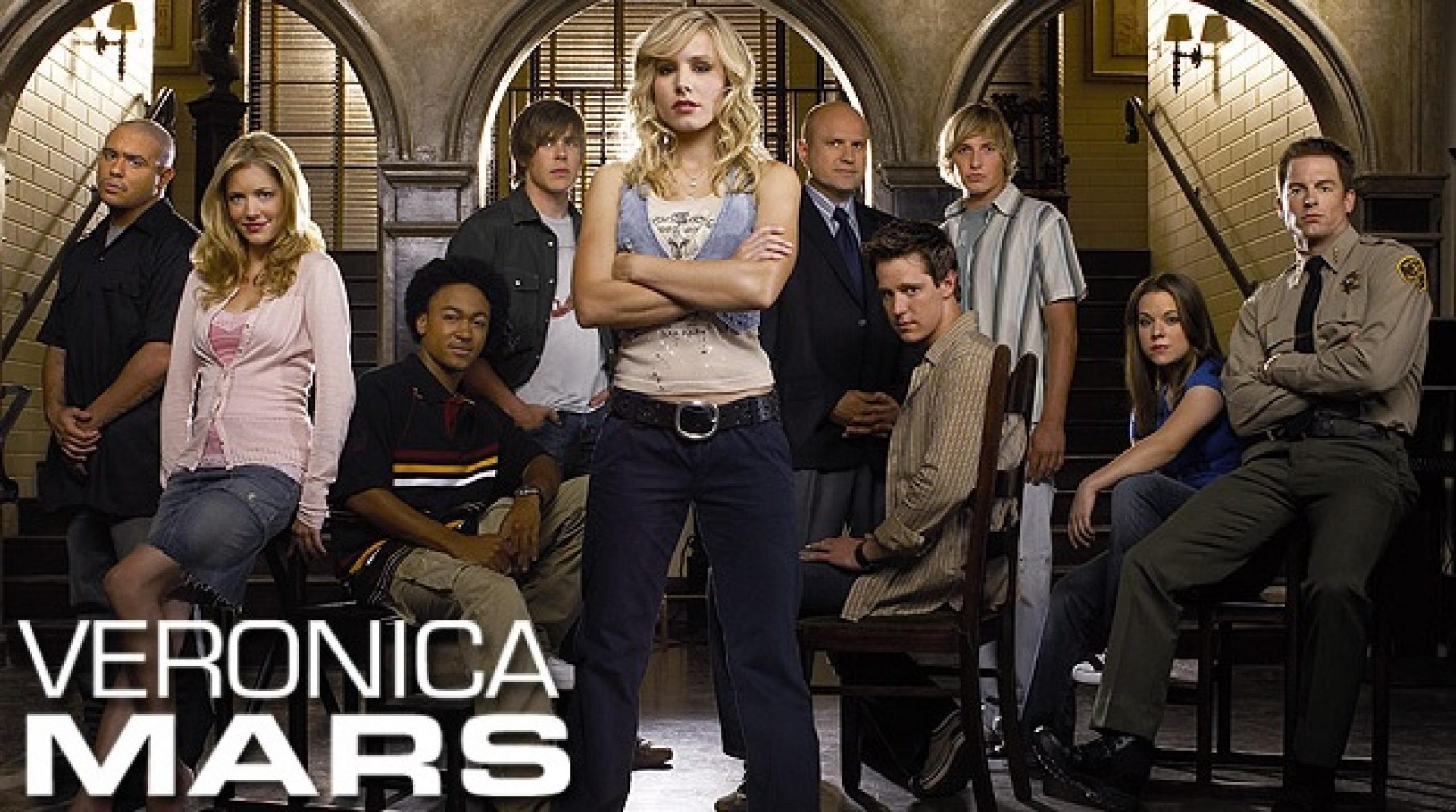 Very seldom do we find mystery plots that have a satisfyingly logical solution. This TV series managed to do just that. A 'teen noir' mystery drama series, Veronica Mars was first premiered in 2004 and even after almost 16 years,
remains a classic favourite. Veronica Mars is a story set in an idyllic town except that not everyone is as innocent there as they seem to be.
Your average teenage girl, the biggest problem in Veronica's life is getting dumped by her boyfriend. Everything is well and good until her best friend is murdered and all hell breaks loose.
After a series of unfortunate events that include her mother abandoning her, her father being ousted as sheriff and losing her elite friends,
our young sleuth finds herself moonlighting part-time in her father's private investigation company and making new friends. As we follow her journey from a high school goer to a college girl, we also become a part of her journey that builds her reputation as a sleuth.
With a generous dose of high school romance, deep character arcs, cleverly placed crimes and conundrums and of course a hard-hitting lead character, Veronica Mars won the hearts of many despite its short run.
---
Nancy Drew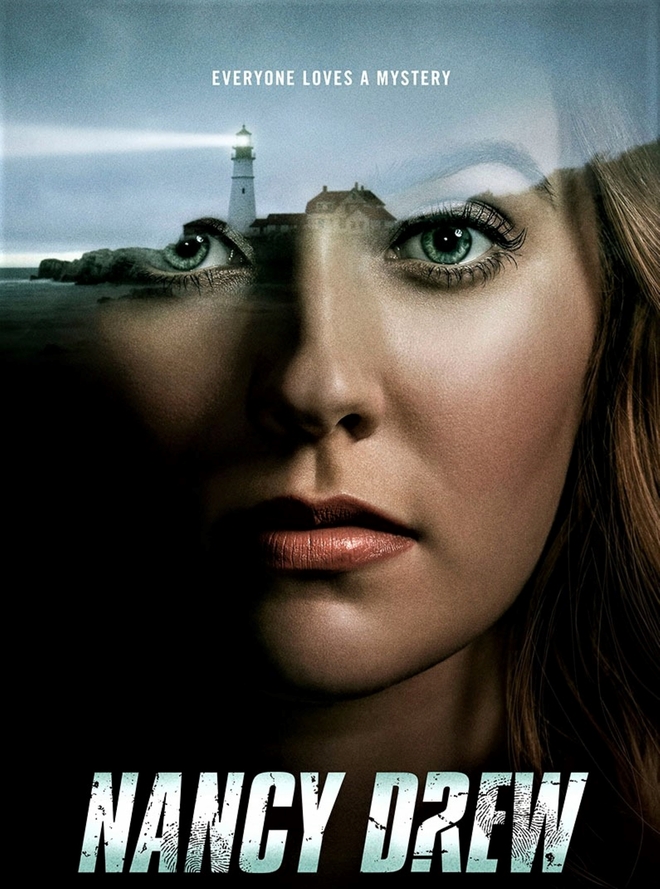 Available on Netflix | Amazon Prime
And while we are at the subject of sleuths, how can we forget the strawberry blonde haired detective Nancy Drew. While we can never describe Nancy as a happy-go-lucky girl, the tv series is way darker and scarier than the books.
The series begins with Nancy and her friends finding themselves caught up in a murder case whose main suspect is actually a ghost. Dead Lucy, the town's resident urban legend,
would be the perfect suspect for this murder. But Ghosts do not exist. Or do they? Determined to find the real culprit as well as clear herself and her friends of any accusation, Nancy must solve the case.
With a whole lot of dark and moody updates to the classic character, viewers are in for a treat as this time the detective her cases have a tinge of the supernatural.
Along with Nancy are her friends Bess and Ace, her nemesis turned boss/ally, George and her boyfriend Nick.
Throw in some father-daughter troubles as Carson Drew tries hard to reconnect with Nancy, and we have the right shade of teenage drama that we all love so much.
Creepy and unsettling, Nancy Drew has the perfect amount of jump-scare moments to keep you hooked till the end.
---
The Outsider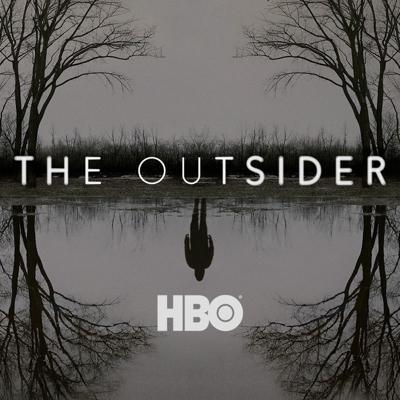 The Outsider is no ordinary cop show or simple murder mystery and certainly not for the faint-hearted. The core mystery of the story is the rape and murder of a child.
Every evidence, DNA reports, and eye-witnesses, point towards Terry Maitland, a baseball coach. But he says he was at a conference outside town during the incident, and footage strongly affirms his claim.
At the same time, CCTV footage with his blood-covered face shows all over the town. An open and shut case with strong evidence suddenly seems to be shrouded with unfathomable mysteries.
Unrelentingly dark, shots of horrifying violence and a greyish foreboding hue envelopes the entire landscape even as the question of Maitlin's guilt or innocence makes the viewers tense.
The fear of a boogeyman, waiting to attack unsuspecting victims is so nerve-racking that it haunts your dreams. All up, The Outsider will keep you enthralled right from the beginning. So, if you haven't seen it yet, put it on the top of your binge list now.
---
Sherlock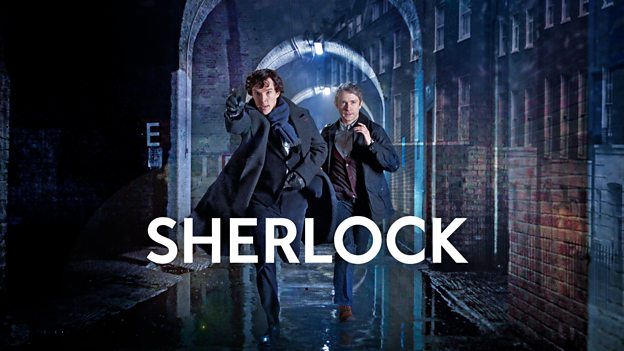 Since Sherlock made its debut in the fall of 2010, the series has amassed a crazy fan base around the world.
Unlike previous adaptations of Sir Arthur Conan Doyle's legendary tales ( with the exception of Elementary), Sherlock is set in the 21st century. Technology and brainpower work together to help solve a range of crimes that seem so fresh despite being familiar.
This modern version of the world-famous detective is eccentric to say the least but that's what makes him even more endearing. Even stranger are his deduction techniques.
It is exciting to watch Sherlock's minute and detailed observation skill which helps him learn a lot about any person or situation, in one glance. When Sherlock looks around a room for evidence,
the camera zooms in upon what he's looking. Every item is labelled, linked and tagged for us to make it seem as if we are looking at the screen of a computer.
What's more, is that the series is funny. From Sherlock's hurling insults to lesser beings, John trying hard to keep up with the detective, to the subtle references to things like Mrs. Hudson's herbal soothers of possibly questionable legality and of her husband provide smart layers of humour to the ongoing suspense.
The element of mystery that comes with each case is what makes the series such a favourite. Sherlock is not your average crime series.
---
Dark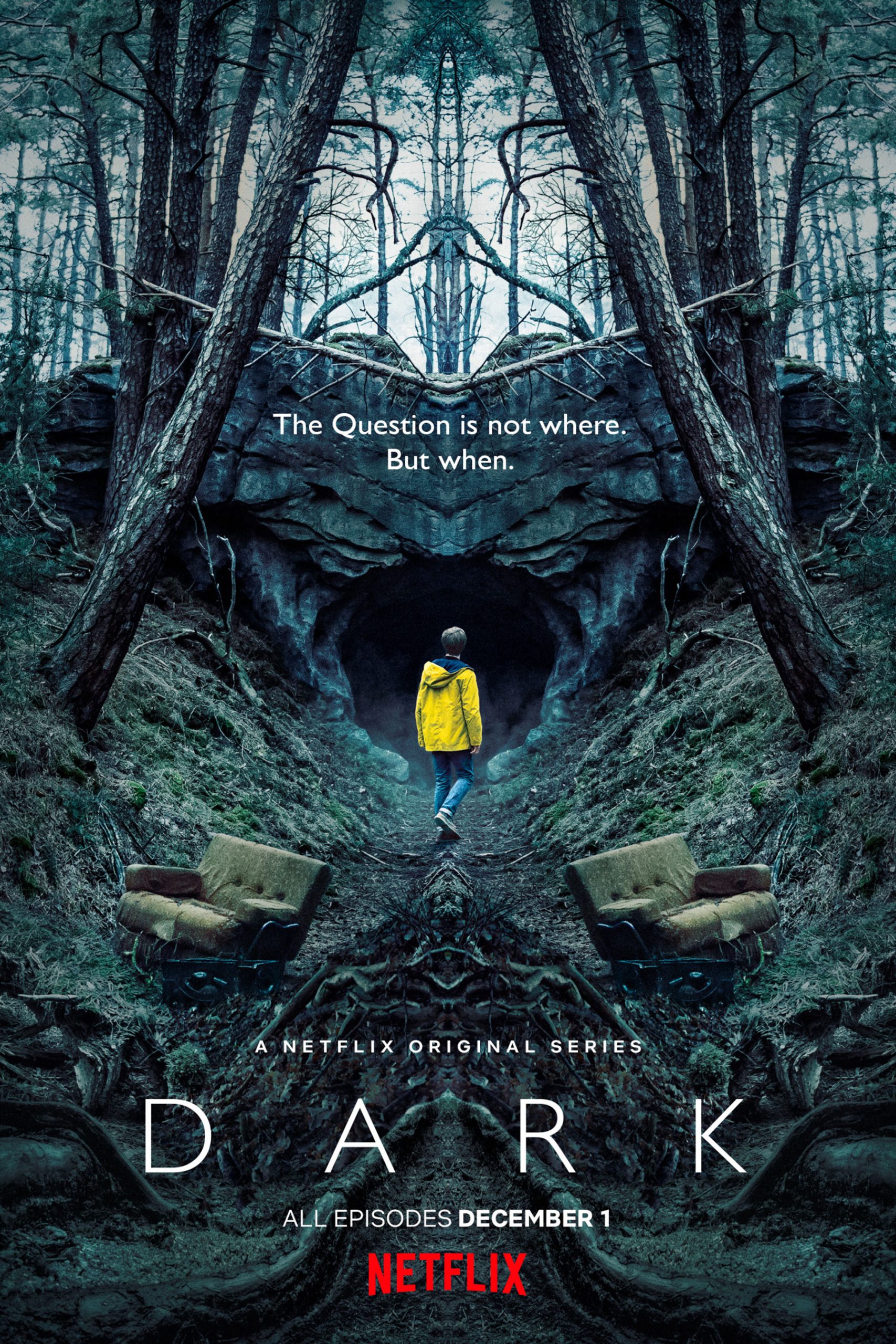 When Dark begins, it's autumn 2019 in Germany. An ominous soundtrack creates the perfect melancholy for what's about to happen. The scene cuts to a local artist Michael hanging himself. But even in death, it is not the end of his story.
The series then fast forwards to some months later. The town is looking for a disturbed teenager who is nowhere to be found. The grey skies and cold rain already create a foreboding backdrop when suddenly another boy,
Mikkel, goes missing. A few hours later a mutilated body of a strange boy appears. A little digging into the past reveals that this boy had disappeared 33 years earlier. Surprisingly he hadn't aged a bit.
We gradually come to know that the disappearance of Mikkel is not the first or the last case that the town is witnessing.
The disappearances lead to the intertwining lives of four families in the fictional town of Winden. Old rivalries that run deep resurface again, affairs threaten to destroy marriages.
All of this is centered around the murky caves hidden in the forest which also have a sinister connection to a nearby nuclear facility.
With a scary gloom that is so hard to shirk off, Dark is perfect for nights curled up at home with the lights off.
---
The Sinner
Available on Netflix | Amazon Prime
Checkout More Series Like The Sinner
The Sinner tells us about a seemingly ordinary woman who is enjoying a day on the beach and all of a sudden goes into a fit of rage and kills a stranger in public sight. The strange part is that she doesn't know why she even did it.
As the police and viewers try to figure out what turns Cora violent, the storyline becomes hazy and confusing. As the majority of the story is told through Cora's eyes and fumbles because of her unstable memory, we can get no closer to the truth. Her repressed memories make her an untrustworthy storyteller.
The viewer can never be sure of what is real and what isn't. At the same time, there are questions about her repressed memory and how the brain can bury things in your mind for years, that linger heavily in the air.
You will find yourself asking what triggered her. Did she know the victim? Was it her medication? Her bedroom wallpaper? Was it because it was a crowded area?
Each episode of The Sinner brings introduces something new to the plot and keeps you on your toes, guessing the possible outcomes.
---
How to Get Away with Murder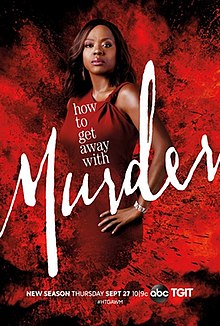 Wes Gibbons, Connor Walsh, Michaela Pratt, Asher Millstone, and Laurel Castillo are The Keating 5. They just have started their semester at Middleton University in Philadelphia to become lawyers. They are very excited to receive the opportunity of their life when their professor, Annalise Keating, who is the best criminal defence lawyer there ever, offers them an internship at her office.
What that they don't know is that the different cases they are working on will sum up to one big mystery murder, which the audience gets introduced through flashforward scenes in every episode.
How to Get Away with Murder is unlike any other web series. You can not make up your mind fast and pick a side. Your beliefs are challenged at every step because you can not decide whether you like a character or not.
Everyone is knee-deep in some very disturbing mess. The best of the characters seem to first metamorphose into the bad guy, repent and become an angel, again does something stupid and the cycle goes on.
With so many grey areas in each character, How to Get Away with Murder is a very different and perhaps a very realistic take on people who find themselves in unfathomable trouble.
---
White Lines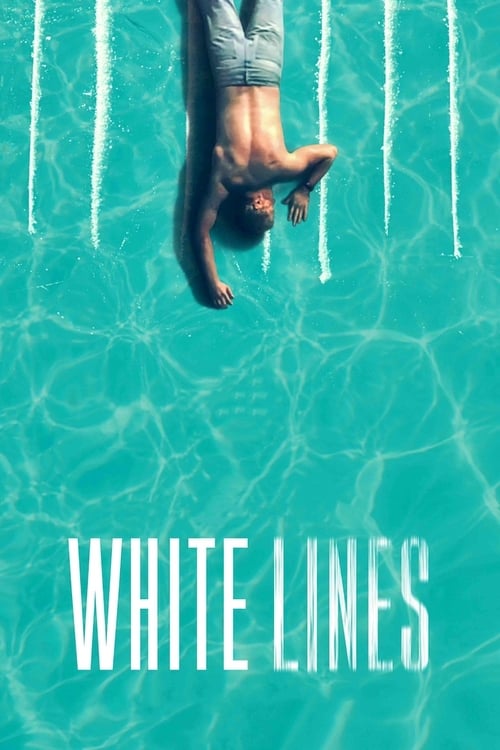 Here is a web series where everyone is a suspect and we aren't even exaggerating.
Sauntering between the gorgeousness and free-spiritedness of Ibiza and the simplicity of Manchester, the show is a woman who must identify the body of her brother Axel.
The catch point is that he had disappeared nearly 20 years ago. However, authorities tell her that Spanish law dictates that any further investigation would not lead to an arrest due to the amount of time that has passed.
This forces Zoe takes matters into her own hands and heads to Ibiza to solve the long-abandoned mystery of her brother's death.
She starts her quest by finding the people her brother befriended which includes the son of the wealthy Spanish Calafat family.
Zoe encounters several witnesses including the friends who became jealous of his success, the Calafats who believed he was exploiting their family, and the ex-girlfriends who he took a piece on the side on. But no one even knows. In fact, they had partied too hard to remember!
As the series progresses and Zoe unearths revelation after revelation which not just hits the viewer hard but also our protagonist, it becomes difficult to keep one's eyes off the screen.
---
Conclusion:
If you are a true fan of mystery series, you surely find nothing more satisfying than figuring out who did it or what happened before the characters put the pieces together. We hope that this list satisfies your appetite for mysteries and keeps you hooked on to them.