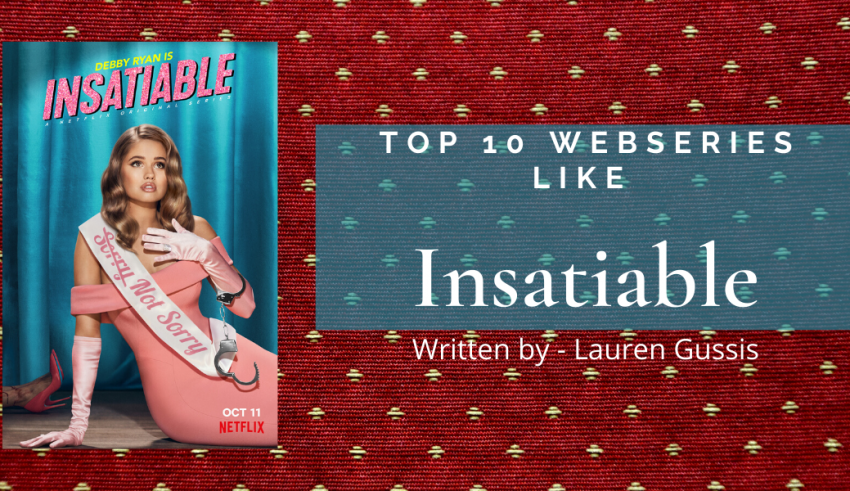 If we ask you why do you love the show Insatiable then the most common answer will be because it shows up the journey of being a queen from an ordinary girl. The story of Insatiable revolves around a young high school student PattyBladell, who was bullied in school for being fat.
The situation gets so worse that she gets assaulted physically and ends up being in the operation theatre. Due to getting punched in the face, Patty needs a jaw surgery and three months of liquid diet. This ultimately results in a loss of her weight and she determines to take revenge on the bullies with the help of beauty coach Bon Armstrong. 
Bullying is a serious issue and a social taboo. But the way Insatiable presents the problem and the solution to it, it was bound to touch all of our hearts.
The perfect mixture of humor, drama, and seriousness makes it a web series worth watching. And if you are already done with Insatiable and looking for some more shows like it.
Here is he list of Top 10 Web Series Like Insatiable :
Glow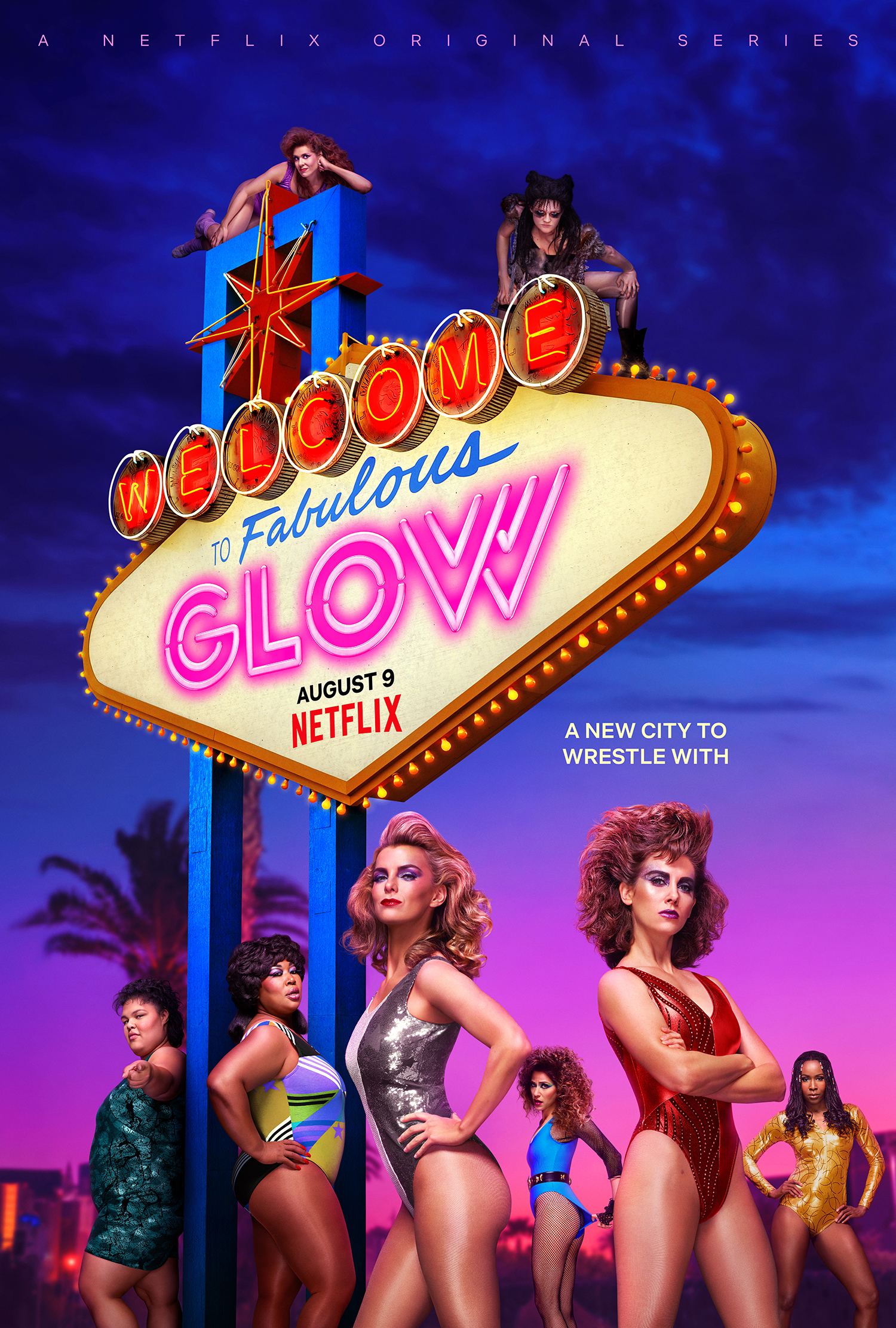 Available on Amazon Prime | Netflix
Number one on our list is Alison Brie and Marc Maron starred Glow. Even though it is more popular than Insatiable among both critics and audience, Glow has some similarities with the former.
Glow can be a bit more inclined to serious drama, but the similarity between Patty of Insatiable and Ruth of Glow is undeniable. Both reflect the image of glorious queens who carry on no matter what the situation is.
This show is based on the struggle of a group of female wrestlers. The plot is based in the 1980s Los Angeles where the female characters try to fight away the male-dominated industry and get a television show.
The colorful sets and surroundings, strong characters, and timely humor will surely keep you hooked on your seats.
---
Elite
Available on  Netflix
Next, we have another show based on another social problem, the cold war between the rich and the poor. Elite is a web series that tries to show up the cold war with a twist of humor and drama. The story revolves around two groups of high school students, the rich and the poor. The story starts in the elite school, Las Encinas.
A group of students from the working class receive scholarships and come to study in Las Encinas. But from the very first day, they receive hostile treatment from the elite group of rich students already studying into the school. But after a murder takes place the two groups team up together and become friends to find the murderer. 
 Similar to Insatiable this show is led by the female characters who deal with not only the problems of the society but also with personal problems like sexuality, relationship drama, and religion.
---
 Greenhouse Academy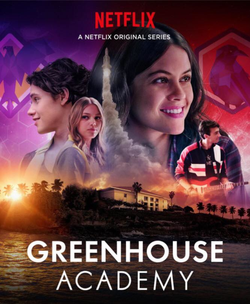 Available on  Netflix
Greenhouse Academy is another high school drama about the rivalry between two siblings. Brother and sister Alex and Hayley Woods get into the elite high school, Greenhouse Academy. The school is famous for building future leaders. Two siblings join opposition groups.
Hayley joins the smart Ravens House and Alex joins the sporty Eagles House. In their bitter rivalry comes up a new twist in the mystery of their mother's disappearance.
Forgetting the rivalry the siblings come up together with all their forces to solve the mystery of their mother's disappearance. Hayley Woods stands out totally by leading the pack gracefully and bringing down the conspiracy.
---
Veronica Mars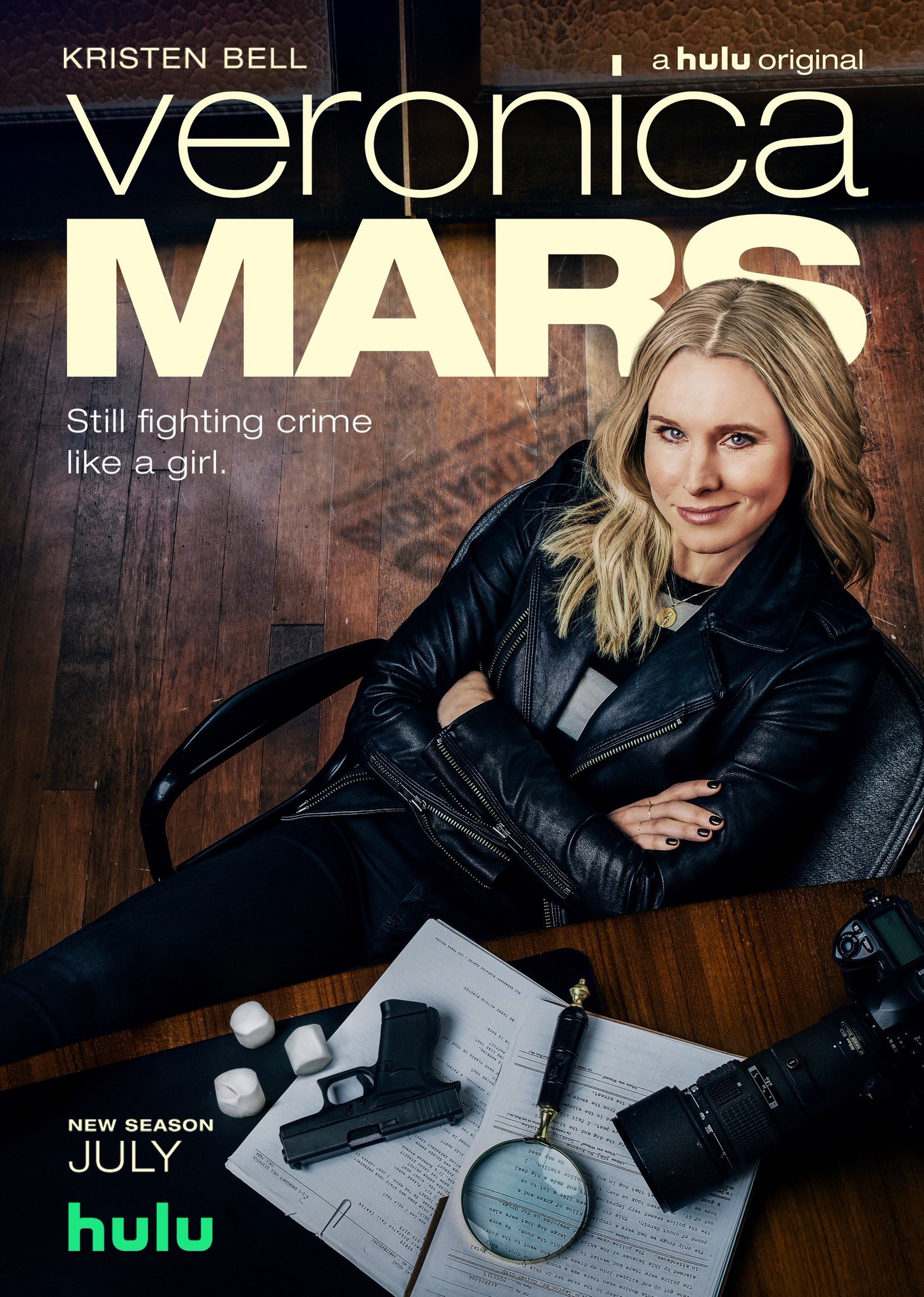 Available on Amazon Prime | Netflix
In 2007 Veronica Mars ended leaving everyone in tears. To be honest it is actually better than Insatiable in every way. So obviously it can be one of your best bets if you are looking for web series like Insatiable. The story revolves around beauty with brain Veronica Mars.
Veronica is a high school student with undeniable charm and intelligence. Her passion for solving mysteries leads her to solve several mysteries and ultimately become a private detective.
The main motivation behind her passion to solve the toughest cases of Neptune is the mysterious murder of her beat friend Lilu. Not only societal issues, but Veronica also overcomes her personal issues like traumatized sexuality as well to stand out as the queen.
---
 Alexa and Katie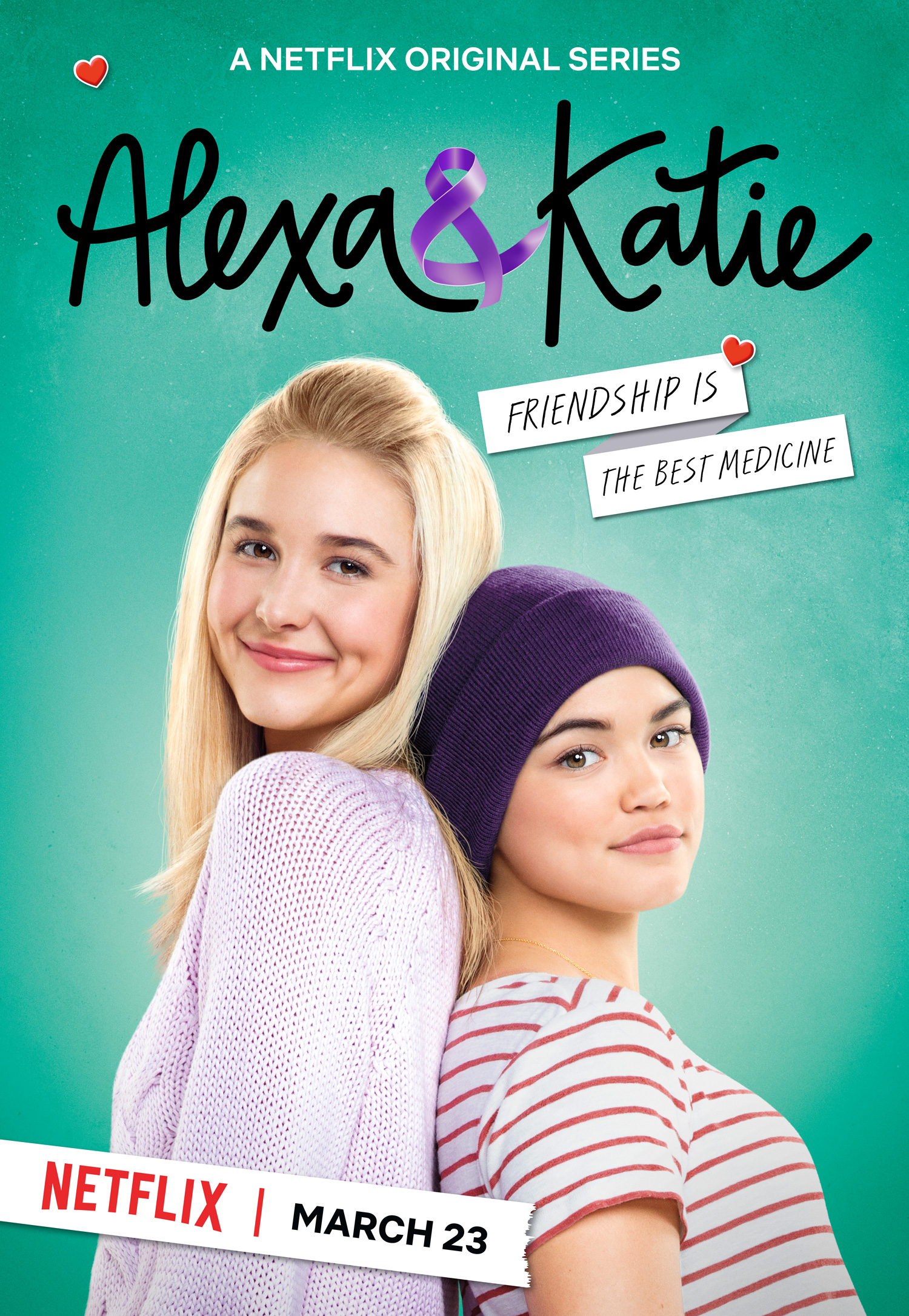 Available on Netflix
One of the most favorites shows ever made. A show that not only defines girl power but also portrays the power of true friendship beautifully. Two girls Alexa and Katie Start their high school together. They both are excited about the firsts. First date, first kiss, first everything. We all were. Weren't we?
They become best friends and things go smoothly until one day Alexa is diagnosed with a rare type of cancer. It is like someone took the ground away from under Alexa's feet. In this hard time, Katie leaves everything and stands by her friend.
They are so committed to each other that when Alexa started losing her hair due to the treatment, Katie shaves off her head too. A true gem to watch if you wanna experience girl power and the power of true friendship at its best.
---
Big Little Lies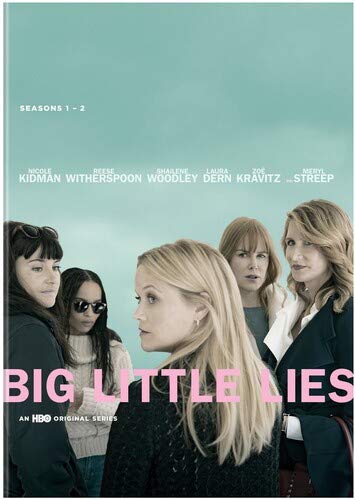 Available on Amazon Prime 
No, don't confuse it with Pretty Little Liars. Big Little Lies and Pretty Little Liars have nothing in common except the similarity in title and girl power. Coming to the story of Big Little Lies, it revolves around the wealthiest and swankiest moms of Monterey. Moms' lives are hard but they are slayers by nature.
In Big Little Lies the mothers not only handle their personal lives, but also investigate a murder case. The story starts with the moms finding themselves under questioning by Police for the murder of  Perry. Eventually, they are found not involved in any way with the murder.
But the moms take up the job to solve the mysterious murder case and find out Perry's murderer. The show is perfect to binge watch and stays entertained till the end.
---
 Good Girls

Available on Amazon Prime | Netflix
Good Girls is a story about three bad girls. Full of witty humor and undeniable girl power, this show stands out as one of the bests to watch if you loved Insatiable.
The story revolves around the financial struggle of three lower middle-class women. Desperate to solve their financial crisis they plan to rob a supermarket with toy guns. Sounds funny right? But it did work.
The daring girl gang was unaware that the supermarket was like a bank for local gang leader Rio. Rio and his dangerous gang get after the ladies. Eventually, the girls find themselves going deeper into the dangerous criminal world they determine to pay Rio back to get rid of him.
And to do so, they agree to do more crimes for him and eventually find themselves turning into the queens of the underworld. The storyline will keep you hooked on your couches but watch out, you might end up biting all your nails.
---
Broad City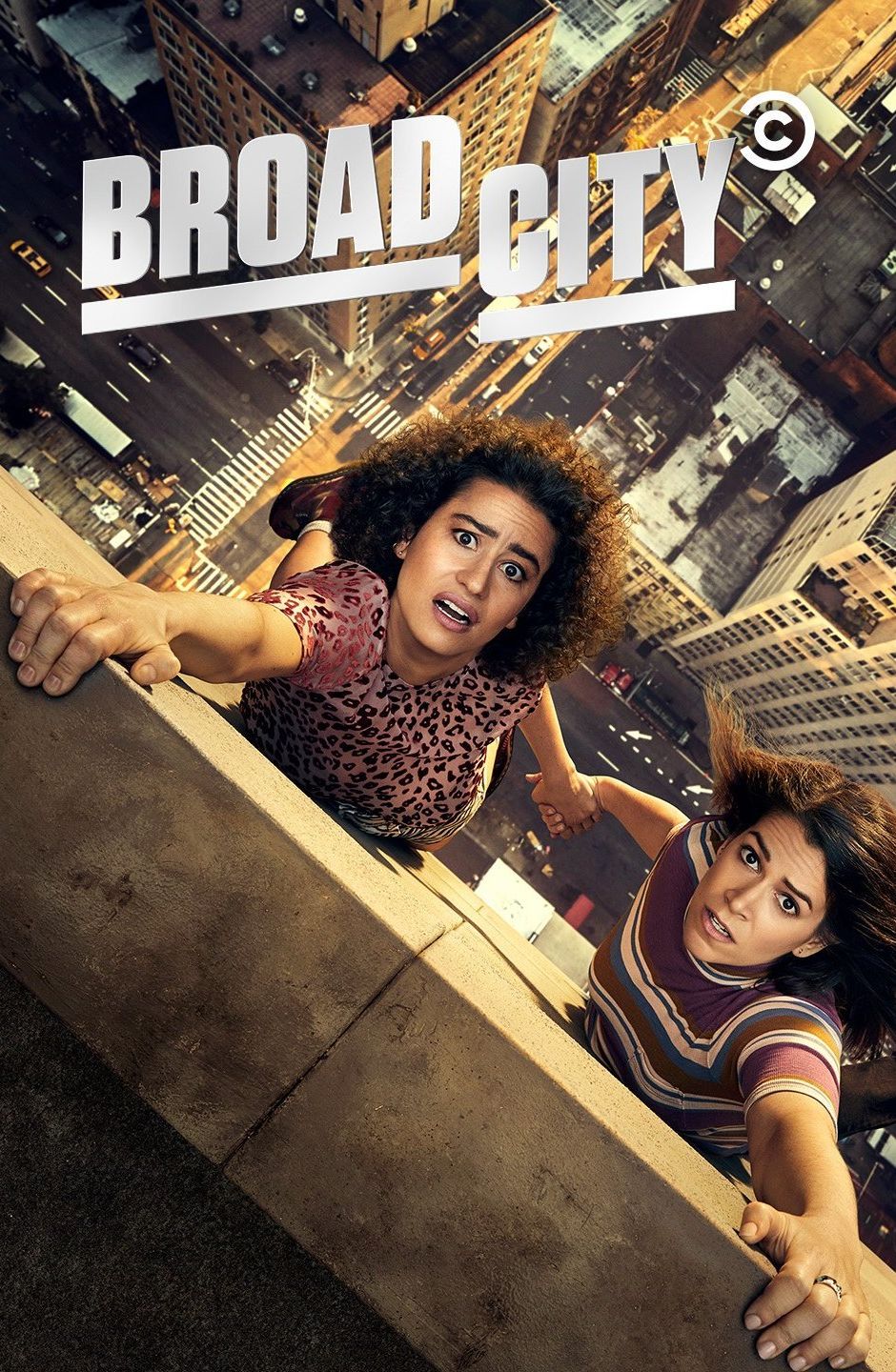 Available on Amazon Prime 
Broad City is another amazing show based on girl power and the power of true friendship. The story is based on the real lives of Ilana Glazer and Abbi Jacobson.
So the story has two female leads Abbi and  Illana who are different yet connected by the soul. These two Jewish females try to cope up with the fast paced New York City together. 
Abbi is more of a serious illustrator who thinks a good career can place her high in New York. Whereas Illana is more carefree and believes in living the moment to its fullest. Even after being on two different poles of looking towards life, Abbi eventually finds herself getting drawn towards Illana's life policies.
Eventually, they set out to explore life together in a fun-filled yet serious way. This show is a perfect example of the importance of being true friends with your girls.
---
The Society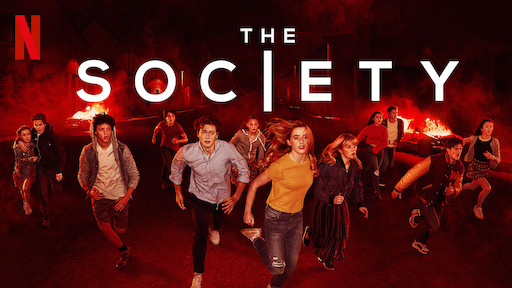 Available on  Netflix
At one point in our lives, we all had the urge to become independent. If you remember correctly I am sure this urge got higher when you were stepping into the adult world from a teen.
And by independent I don't mean independence from parents only, this included independence from all usual things. Including the societal norms and rules. And if you have already watched The Society then you have connected that point of your lives with the show.  
This thrilling drama is based on the famous novel Lord of the Flies by William Goulding. If you haven't watched the series but read the movie then you know the story already.
A group of young adults return to their town after a vacation and find nothing similar. All adults have vanished mysteriously and they find themselves trapped in the town. Surrounded by dense forest there's no way to escape. they have no other choice than to grow up prematurely to get out of the dangerous situation. 
The Society is a perfect young adult mystery series with elements of thrill, emotions, and heart-wrenching drama.
Related: Sh0ws Like The Society 
---
13 Reasons Why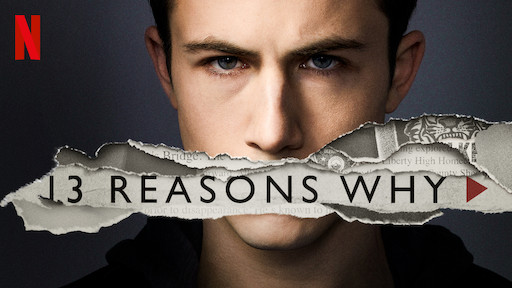 Available on  Netflix
More or less you all have heard about this show. The story revolves around a young high school student Hannah Baker who commits suicide leaving 13 tapes behind. In these 13 tapes, she had recorded 13 reasons that led her to take the extreme step. The story is shown to Hannah's best friend and secret admirer Clay Jensen.  
As the storyline progresses we uncover some of the worst nightmares any student can have that turned out to Hannah's sad ending. Sex, drama, love and hate, suicide this show talks about a lot of societal taboos that we need to talk about.
Through flashbacks, we see her story in a way that many of us can connect with. This show also shows us the pathetic mental condition of most young adults and the reasons behind it.
Related: Shows Like 13 Reasons Why
---
Conclusion
So this was our list of top 10 web series like Insatiable. Some of these are actually better than Insatiable and let us know in the comments what other series should we include.