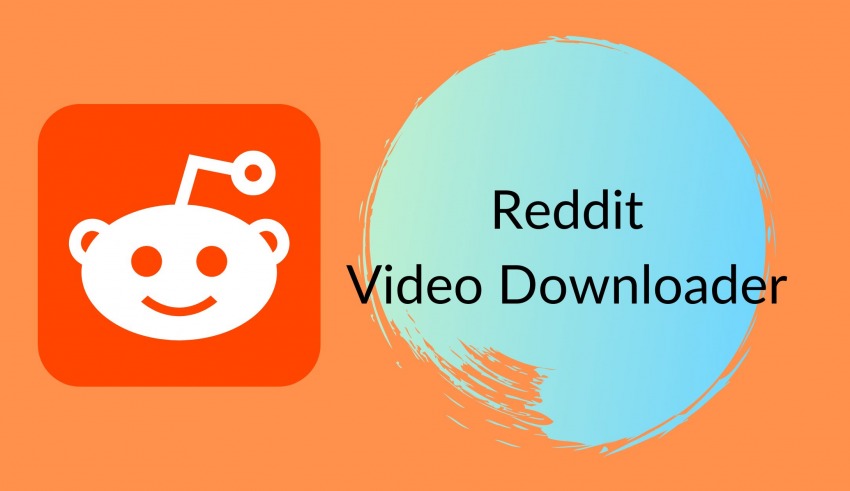 Reddit is a website that discussed American social news aggregation, web content rating, and discussion. Registered members can submit content in the form of links, text posts, images, and videos, which the other members judge. Posts are organized into the subject by "communities" or "subreddits", which is a user-created boards cover including a variety of topics such as news, politics, religion, science, movies, video games, music, books, etc. You can't download videos from Reddit directly. Reddit video downloaders are an effective platform For Reddit videos Downloader.
So, Reddit is a social platform where users upload posts and others 'upvote' or 'downvote' it based on their content. People can see it according to Reddit rankings. This article gives you information about the best Reddit video downloader with a full audio track and gives a practical and efficient experience. For their high-quality video ranking users coming back to Reddit. The users on Reddit are very active and always post something new.
You can take the Reddit experience by the downloaders mentioned below: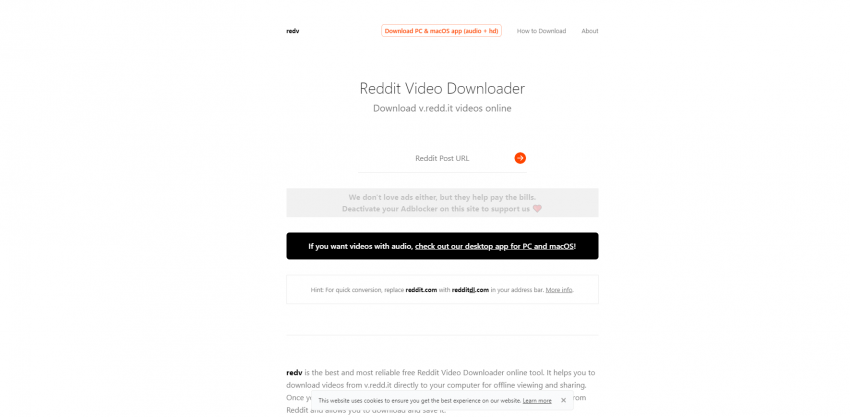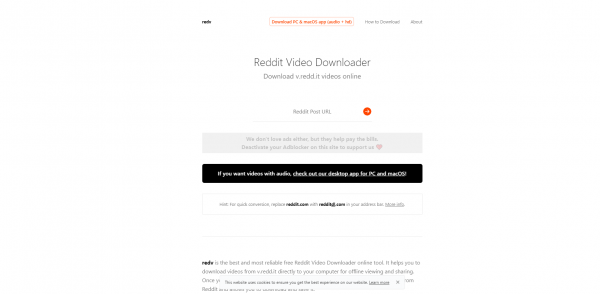 This is one of the simplest Reddit video downloaders to download all kinds of videos directly from Reddit online. You can access it on your PC or smartphone and save videos without installing any app.
Copy the URL from Reddit and paste it on the search space of Redv.

Redv will automatically detect the video and shows its thumbnail as well.

Download it from the "Download" button and the video will be found in the local storage of your system.

Besides that, enter "dl" after "Reddit" for direct access to the URL for the tool and download Reddit videos on the go.
RedV is one of the most simple Reddit video downloaders for any user. The RedV Video Downloader also provides you a simple user interface to operate on, with a quick and high downloading speed. RedV Video Downloader is available in more than one version.
---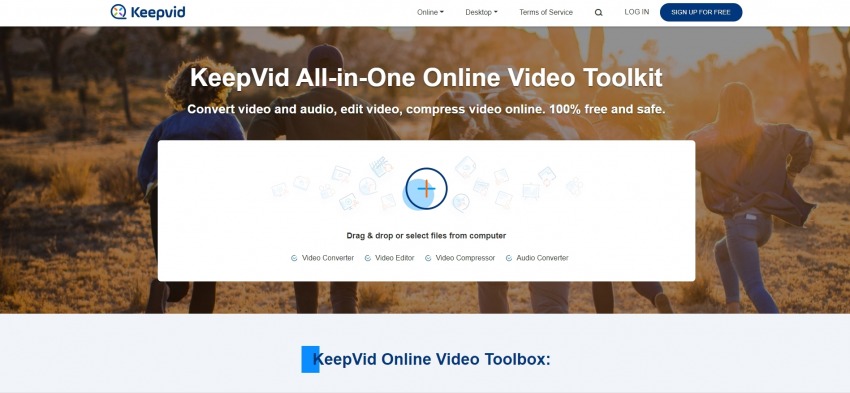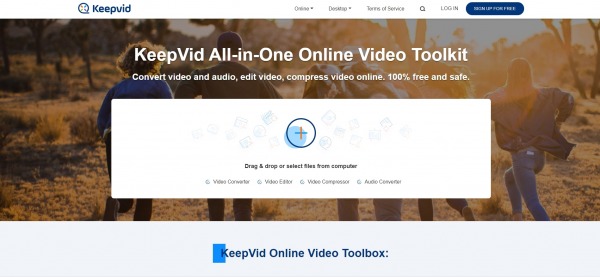 Keepv.id Reddit video downloader helps you to download Reddit videos in different formats. This online downloader is very easy to use and does not have any ads. Apart from Reddit, Keepv.id is used to download videos from 100 different online platforms such as Dailymotion, Vimeo, Facebook, Twitter, etc.
The Keepv.id Reddit video downloader is a free platform and can be accessed online.

Copy the URL of the Reddit post, and submit it to the search space.

You can download a video in MP4 or MP3 format and different resolutions like 720, 480, 1080p, etc.

After selecting the target format and resolution you can save the video on your device.
Now, Keepvid can be installed as a free web-based app. It will take very little space on your device and provide all the features as the present website form. They also have a Youtube search and converts videos to mp3 format. It does not need any updates, because it will automatically update your website. This works well in both Android and Windows devices.
---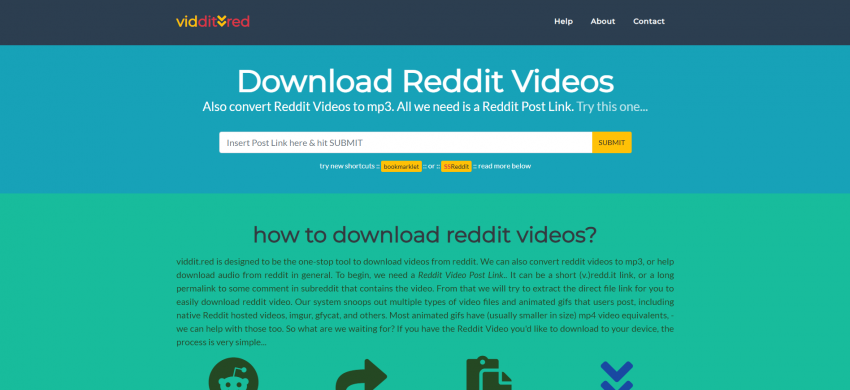 Viddit.red is another used online Reddit video downloader. From here you can download videos from Reddit in either MP4 or MP3 format and HD quality for free. Viddit.red is also used to download music from Reddit.
      Viddit.red is available online and you don't need to install any app.
Visit the Reddit website or app and copy the URL. While using the Reddit app, tap the Share icon to copy its link.

Then you can visit the Viddit.red website to submit the URL of the video.

Then the Reddit video downloader will automatically download the high-quality video in MP4 or MP3 formats.
There is some recent tendency for Windows-based systems for browsers like Firefox and Chrome in which you can't save audio and video streams as files. The site only shows videos instead of downloading them. This is happening because of some tech stuff because audio and video streams aren't operating to download.
Sometimes for some videos which it opens from the bottom right corner where you can download them. You just need a special program for downloading video or audio from the web on a computer or iPhone. So, you can follow the easiest way like right Click (or Tap & Hold) on the Video and then select Save Link.
---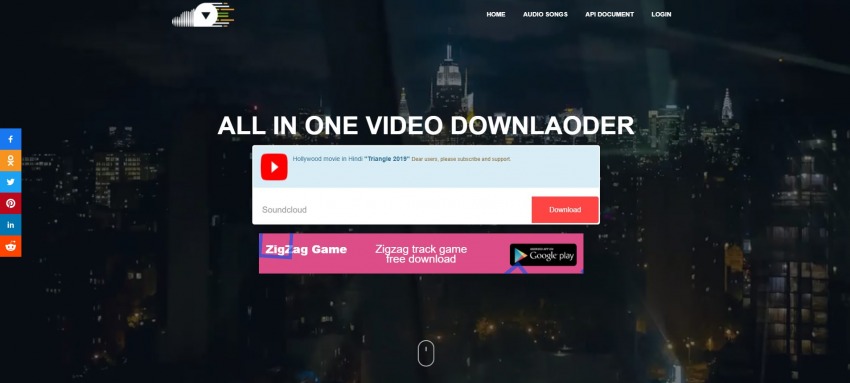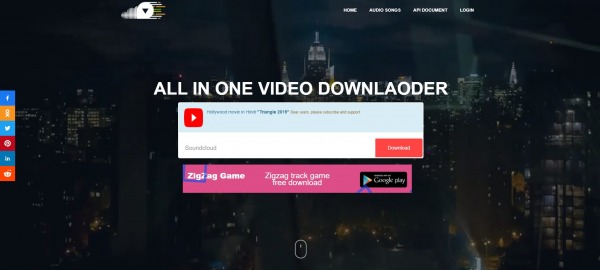 Keepsaveit is a one-stop video downloader for all platforms. You can download online videos from Reddit and other platforms like Facebook, Instagram, Twitter, Vimeo, etc. You can download HD videos and save them as an MP3 file.
It is a free online Reddit video downloader, you just need to copy the URL.

You can download the file as either MP4 or MP3 and in different qualities like HD, 1080p, 720p, etc.

Select the format and quality for the video and save it on your phones or computers.
MP3 Converter is a free tool for removing audio from video file formats without limitations and quality loss. It saves files in high, regulation or economic quality by converting video to MP3 format.
You can download videos to all your devices like pc, computer, mac, iPhone. Android and iPhones use common browsers such as Chrome which is recommended for the best download experience. Video Downloader is compatible with most of the major browsers such as Google Chrome, Firefox, Safari, Internet Explorer, Microsoft Edge, Opera, UC Browser, etc.
---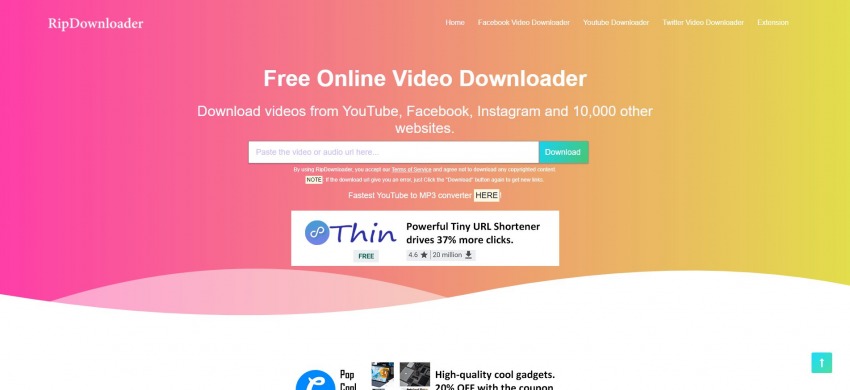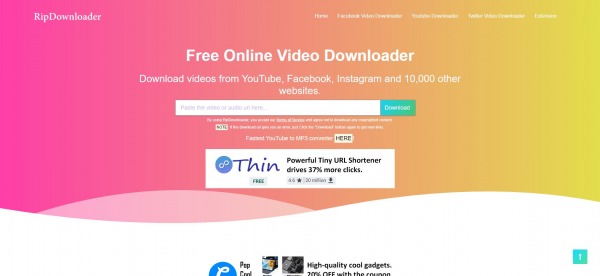 Ripdownloader gives the option to select the quality of the video from 240p to 1080p. If you have a slower internet connection and then it gives you a download option.
First, get the Video URL that you wish to download and then paste it on The downloader website.

By detecting the link you will get an option to download.

There are various quality options to download. Right-click on the quality and then save to the device and share the location.

Their download speeds are excellent and the quality doesn't drop.
Besides downloading from Reddit it also downloads videos from YouTube, Facebook, Instagram, Liveleak, Vimeo, VK, and from more than 10000 other websites. Ripdownloader gives the option to download videos in HD, SD, and other available resolutions options.
It also offers unlimited downloads without any restrictions. 100% free customer-friendly website. The website offers faster download speed and conversions in a desirable format. It can be downloaded on a device like Windows, macOS, iOS, Linux, or Android. It is 100% safe and secure to use.
---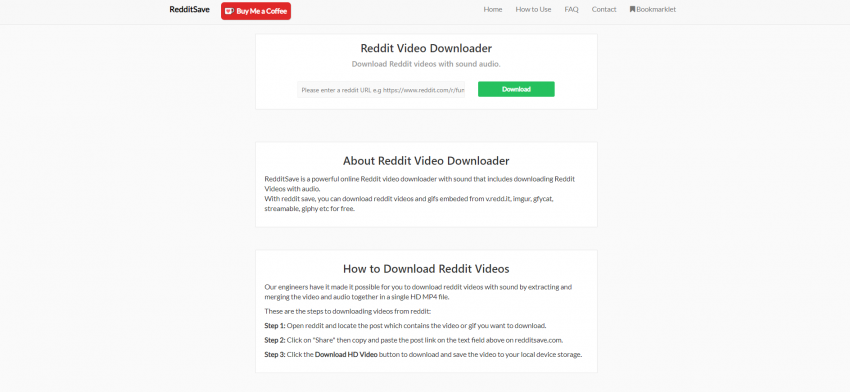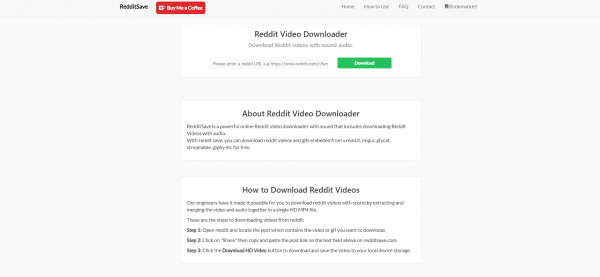 Redditsave is one of the good options for Reddit Video Downloaders to download Reddit videos.
Copy the URL and paste it to their address bar.

The system will analyze the link and make your download links quickly.

Then click on the download button.
If you want to download it on your mobile, tap and hold the video to get download options to pops up. But on desktop, right-click the video to save Link. The good feature is that they integrate the sound quality while downloading Reddit videos. An easy-to-use and decent user interface make it a great website.
It is a powerful online Reddit video downloader. With Reddit save, Reddit videos and gifs can be downloaded from v.redd.it, Imgur, gfycat, streamable, giphy, etc for free. The downloaded videos are stored in your device's default download folder.
---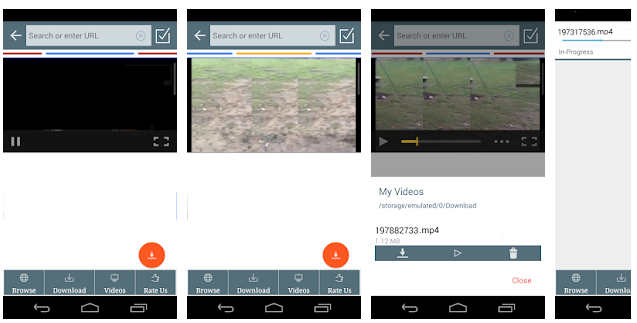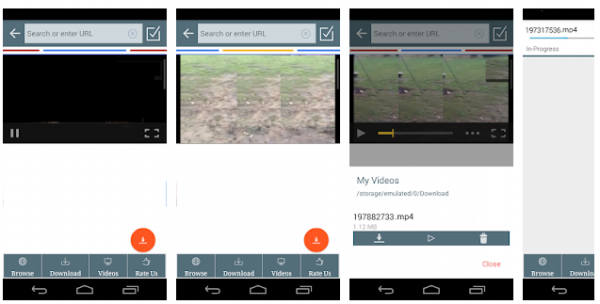 The android app helps you to download all your favorite Reddit videos without any problems. The app can be used on mobile with the features of an in-built browser to browse and download directly.
You just need to paste the link on the app's browser or search for the video by logging in for the app.

The app will show the video you want to download and get it on your device.

They offer to download a video in many options like MP4, AVI, WMV, MPG, etc.

After downloads, you can watch videos offline without any interruptions.
The app is adequately protected and gives you the level of security for your experience. All Online video downloaders allow you to download videos from any website for free. Slow internet connection, large file size, and high data costs may cause issues but you guarantee to get good videos on your PC or mobile phone.
All Video Downloader for PC allows you to video downloads from other websites like Vimeo, Dailymotion. The program supports many devices like the iPad, iPhone, PSP, PS3, etc in a wide range of pre-configured settings. It gives you some manually configure file size, codecs used, and frames per second.
---
Also, Check Best Sites to Buy Reddit Upvotes
---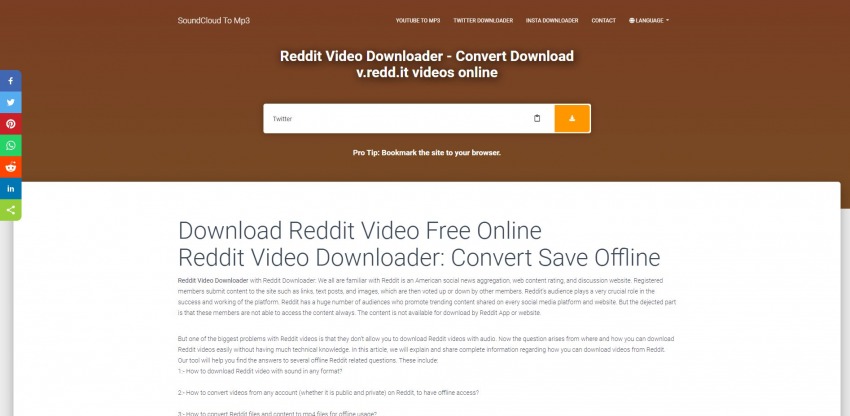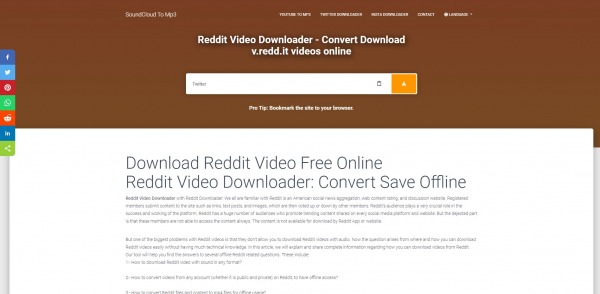 This is a useful website for Reddit video downloaders. This website not only downloads Reddit videos but also can convert them to mp3. This is helpful to get the audio of a particular click and without the video.
This app also helps you to make these audios ringtones. Soundcloud to MP3 downloader is a hassle-free, video downloading website from any other platform, and is free to use.
There is No Add-On downloader required to download videos from their website. Copy the video link and paste it in the search box. Downloading speed is very high. All the audio and video quality associated with the link is provided instantly. They support all the major devices like Windows, Mac, Android, IOS, and smartphones, tablets, etc.
The video downloader is 100% safe and secure with all types of securities. You do not need to signup and/ or register in SoundCloud to MP3 website to download Reddit videos.
---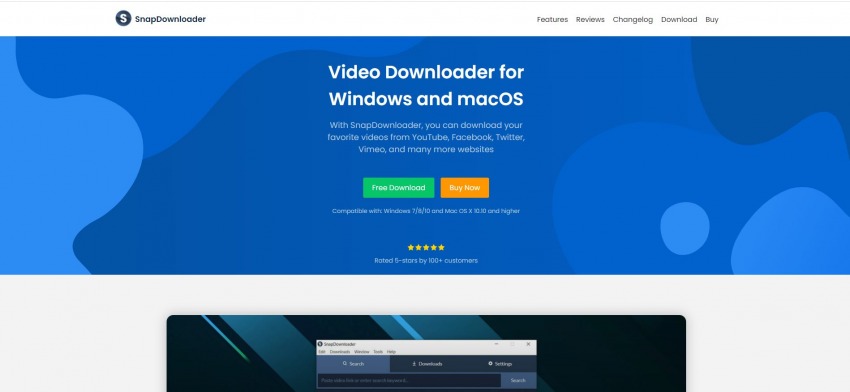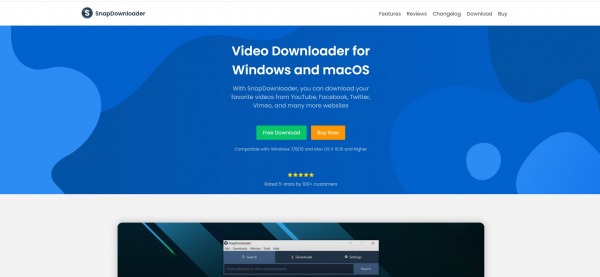 SnapDownloader helps to download Reddit videos and convert them to MP4 or MP3 format for Windows and macOS. This desktop video downloader allows you to download videos from Reddit in MP4 format and convert it to MP3 so that you can listen to the audio.
You can download Reddit videos in 3 simple steps.
Copy and paste a link:

Copy the link of a Reddit post of the video you want, then paste the link into SnapDownloader.

 Select output format and quality:

You can select the format (MP4, MP3, etc.) and the output quality such as 8K, 4K, 1080p.

Download:

Click the download button to download the Reddit video on your computer and automatically convert them to your desired format.
You can download videos from various websites, including platforms like YouTube, Facebook, Twitter, Vimeo, and Instagram, etc. The software of SnapDownloader works on more than 900 websites with experiment new platforms.
If you want to save Reddit videos in audio format, then SnapDownloader can do it for free. In very few steps, you can convert Reddit videos to MP3 format. SnapDownloader can work on Windows 7/8/10 and Mac OS X 10.10.
---
Video Downloader with Audio for Reddit (Android)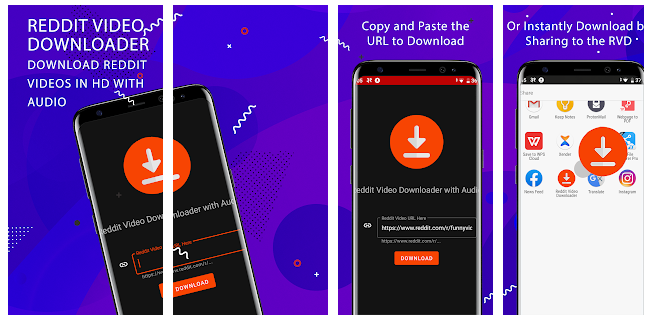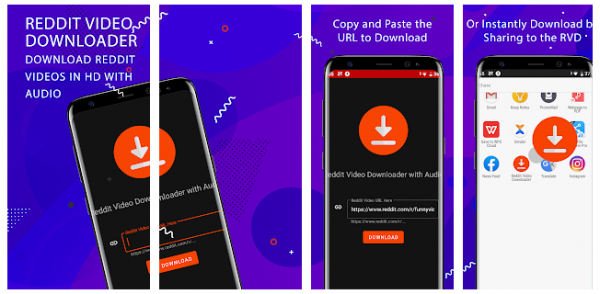 You first install Video Downloader with Audio for Reddit from the Play Store. It is a two-in-one app that works as a browser from where you can download videos directly. It navigates with the Reddit video from the app's browser and detects the Reddit video automatically. The video Downloader allows you to directly download from Reddit App for 100% free.
Video can be downloaded in the following methods:
First copy the Reddit video URL

Then paste the Reddit video URL in the app and submit the download option or
Share the video from the Reddit app to download the video instantly
Video Downloader with audio for Reddit fetches the video URL and process. The video will be downloaded with audio in HD quality. After completing the video downloader, the video will be saved to your phone's gallery for offline view. It is one of the best Reddit video downloaders.
---
Conclusion:
All the above-mentioned websites are the best website to download Reddit videos. With their high-quality services and free usage, these websites are best performing in their areas. Reddit video downloading process has become hassle-free because of these websites.
To select a Reddit video downloader certain factors help you to select the appropriate platform for managing your requirements. Before selecting any platform, you must consider its price, the setup can be installed on any computer or not, its interface must be simple. These factors help you to scrutinize your selection and short-list the precise Reddit video downloader of your choice.