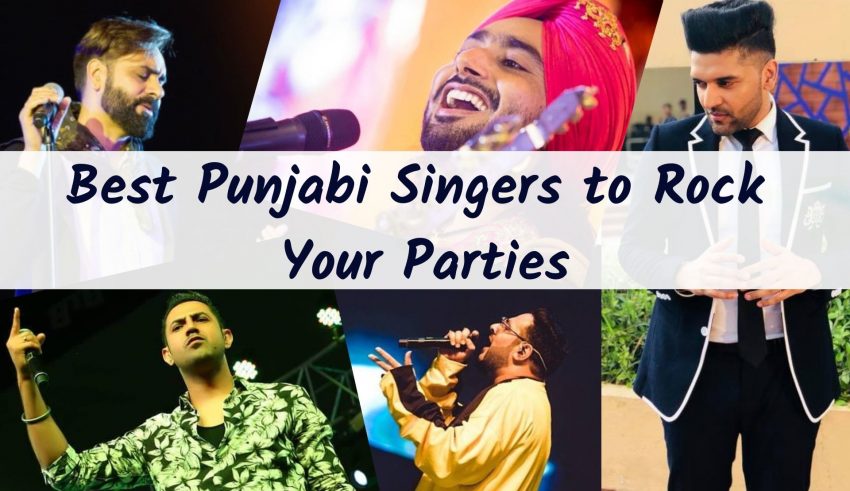 Punjabi music is one the most catchy and loved regional music genres in India and is appreciated all over the world for its cool beats and addictive tunes. Be it in a pub or during your morning ride to work, Punjabi songs can make any mood better. You must have enjoyed songs of Yo Yo Honey Singh, now read on to discover new gems in the Punjabi music industry.
From old folk songs to modern party anthems, the Punjabi flavor can make any offering interesting. The singers of this region are popular for their exquisite music videos, style statements and appealing music.
Check out our list of top 10 best Punjabi singers who will revolutionize your playlist and party numbers.
Sidhu Moose Wala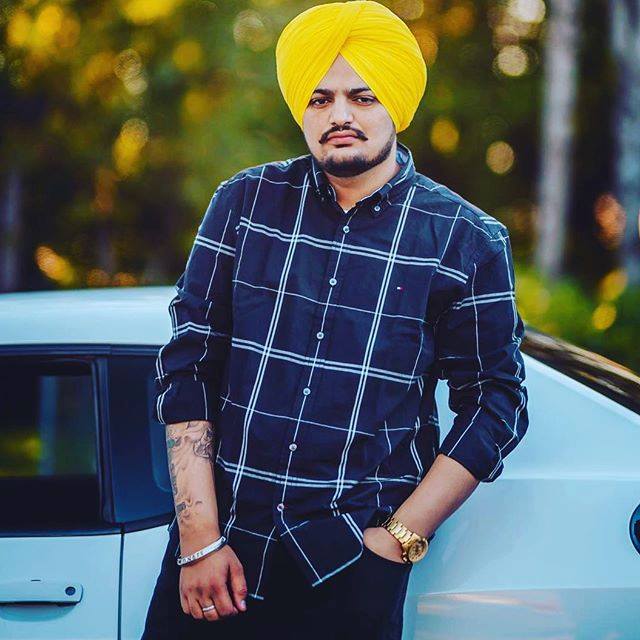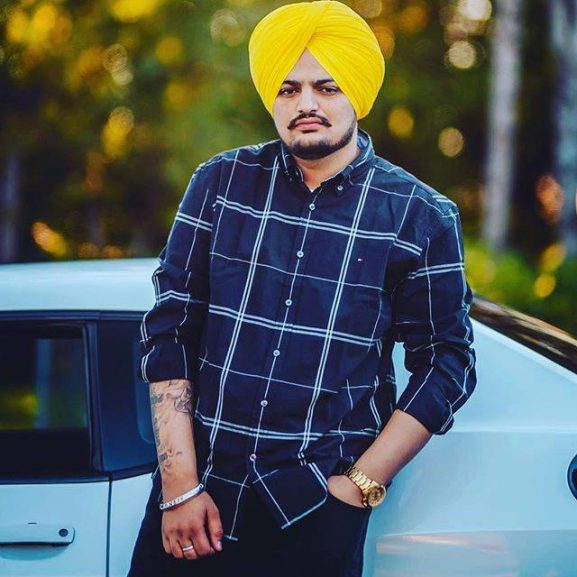 Sidhu Moose Wala is an Indian Punjabi music producer, singer, lyricist and actor who became a sensation because of his marvellous music sense.
Shubhdeep Singh Sidhu was born in 1990 to a Sikh family in Punjab and he had a passion for music and rapping during his childhood days. He admires the rapper Tupac Shakur and has taken his name Moose from his village Moosa where he hails from. He started his music career as a lyricist where he wrote the song 'License' sung by Ninja. His singing career started with his duet song 'G Wagon'. He received a lot of fame and came to limelight when his singles 'PBX 1' achieved a rank on the Billboards Canadian Albums Chart and the other single named '47' was ranked on UK Singles Chart.
His most prominent songs include License, Godfather, G Wagon, Lifestyle, So High, Just Listen, Double Barrel, It's Just About You and many more. He is going to debut as an actor in a Punjabi Film produced by his own production house.
Facebook | Instagram | Youtube
---
Yo Yo Honey Singh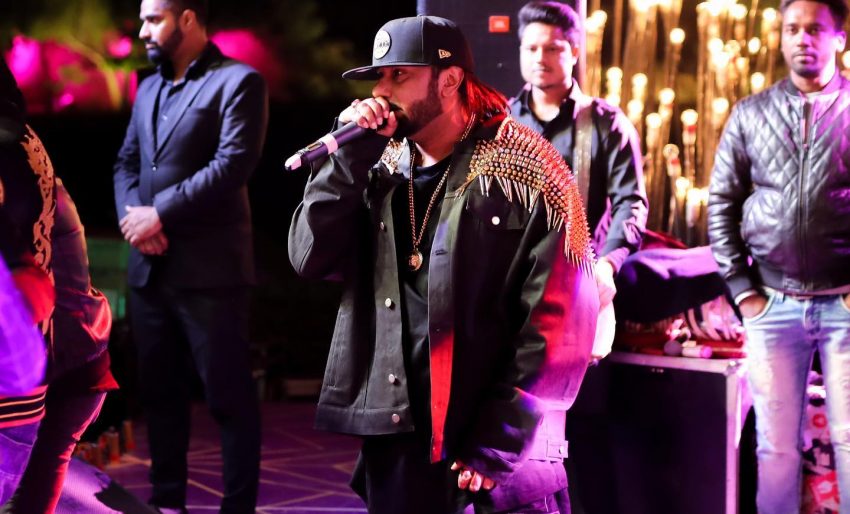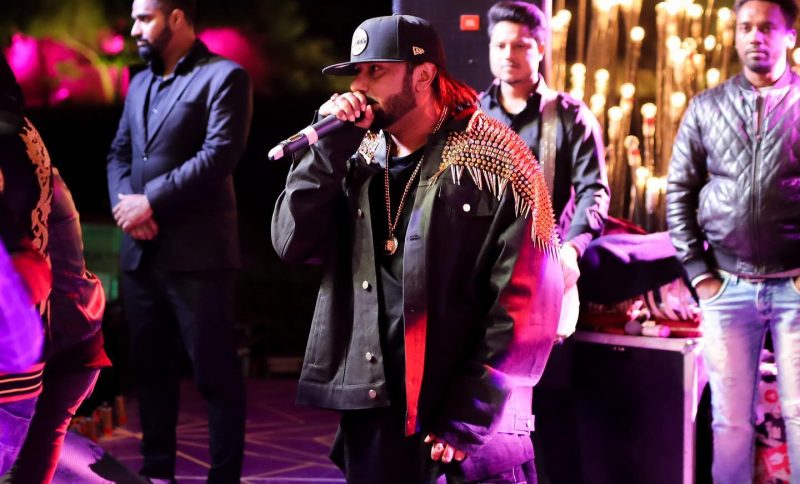 Yo Yo Honey Singh is perhaps the biggest name when it comes to Punjabi Music and Raps. Honey Singh is one of the most famous musicians in India.
He was born in Punjab to a Sikh family and his real name is Hirdesh Singh. He started as a recording artist and then became a Bhangra Music Producer. But after recieving overwhelming response on his music tracks, he went on to become a music producer and musician and has worked in a lot of Bollywood films. Honey Singh is also connected with a lot of controversies regarding his lyrics which are reported to be kind of abuses towards society and mostly women.
He was away from the music industry since 2014 due to his disease of bipolar disorder, but returned in 2018 with a bang in his track 'Makhna'. Some of his best songs include Break Up Party, Lungi Dance, One Bottle Down, Birthday Bash, Loca, Party All Night, Desi Kalaakar and many more. He is also an actor by profession!
Facebook | Instagram | Youtube
---
Babbu Maan
Tejinder Maan, popularly known as Babbu Maan, is an extremely popular Punjabi singer who is known for his soulful songs and heartfelt lyrics. He has been making music since 1999 and has released several albums and singles like Sajjan Rumaal De Geya, Tu Meri Miss India, Saaun Di Jhadi, Ohi Chann Ohi Rataan, Mera Gham, Talaash: In Search of Soul, Hawayein, etc.
He has also acted in, written screenplays for, and produced Punjabi movies, like Hawayein, Rabb Ne Banaiyan Jodiean, Hashar, Hero Hitler in Love, Desi Romeos, Banjara, etc.
Facebook | Instagram | Youtube
---
Dr Zeus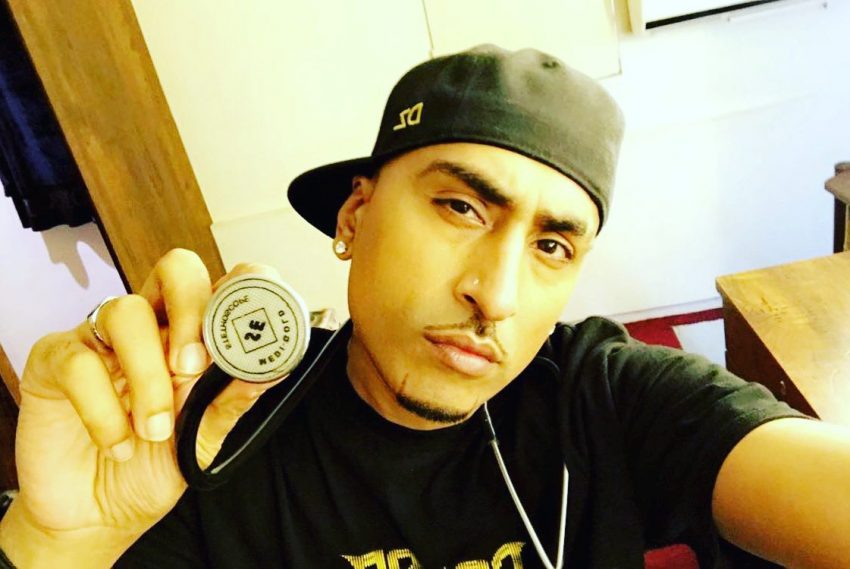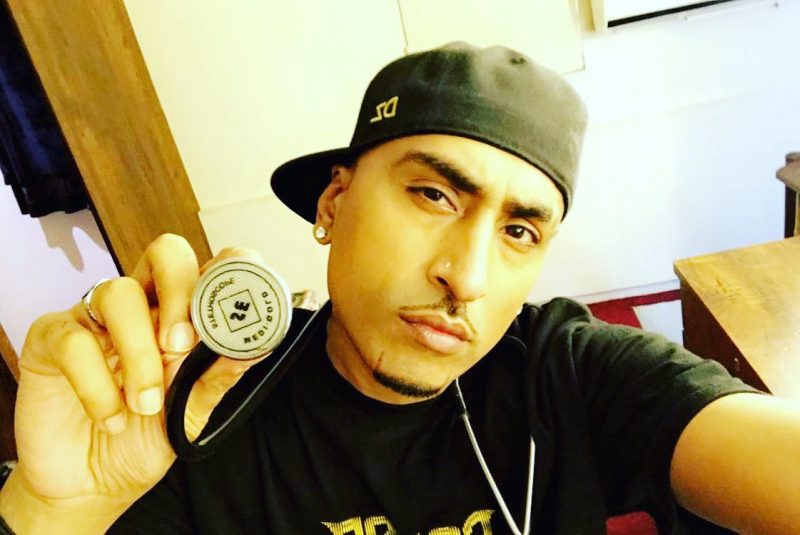 Dr Zeus is a British-born-Indian music composer and producer. He is an Indian who was born and brought up in UK, but he returned to India after his songs became hits in the country.
Zeus started as a music producer in the year 1999 when he was signed to the Envy music label on Birmingham where he produced to albums. But a year later he went on to produce his first solo album Deathjamm 4.5 which became an instant hit. But he hit the limelight with his album Unda Da Influence and a song named 'Sat Sri Akaal' from his next album Back Unda Da Influence became a No.1 on the BBC music charts. All of his music were hit in India so he returned to India and released his first song 'Lovely' in the Shah Rukh Khan starrer Happy New Year.
Some his best tracks include High Life, Unda Da Influence, Back Unda Da Influence, Lovely, The Original Edit, The Street Remixes and many more.
---
Millind Gaba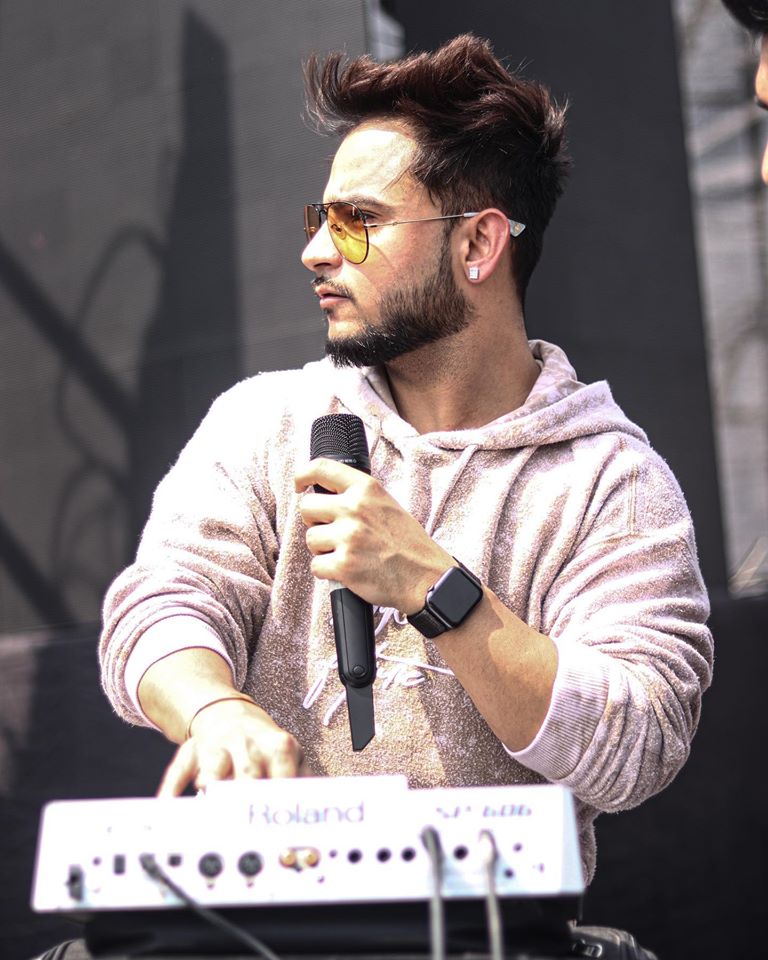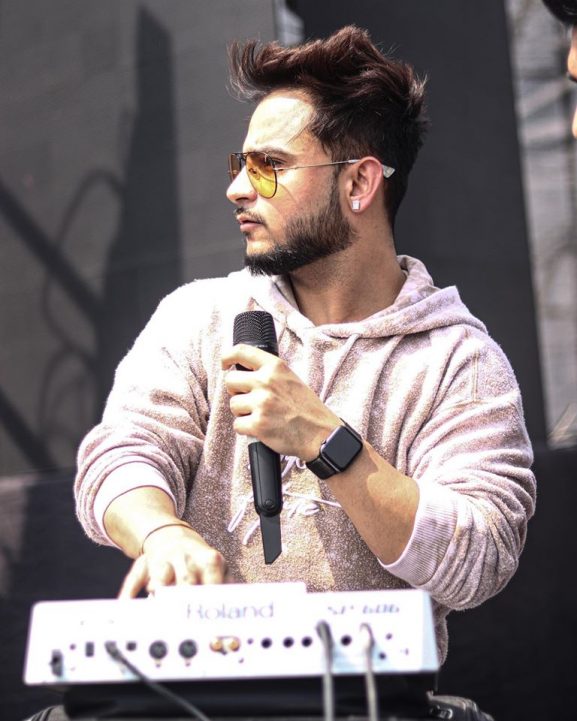 Millind Gaba is one of the most listened musicians in India and is a renowned name in the Punjabi music Industry.
Millind, born and brought up in Delhi, is a prominent musician, music producer and actor. He has gained name and game through his rap style music but his music is more loved than his raps. He has worked under the label of T Series and debuted in 2014 with his solo album Nazar Lag Jayegi which was an instant hit.
He has also worked with the big names like Guru Randhawa in the album Yaar Mod Do. He has some great numbers in the Bollywood films like Welcome Back, Dilliwali Zaalim Girlfriend, Housefull 3 etc. He debuted as an actor in the Punjabi Film industry with the film Stupid 7. Some of his most liked tracks include Nazar Lag Jayegi, Yaar Mod Do, She Don't know, Dilli Sheher and many more.
Facebook | Instagram | Youtube
---
Hardy Sandhu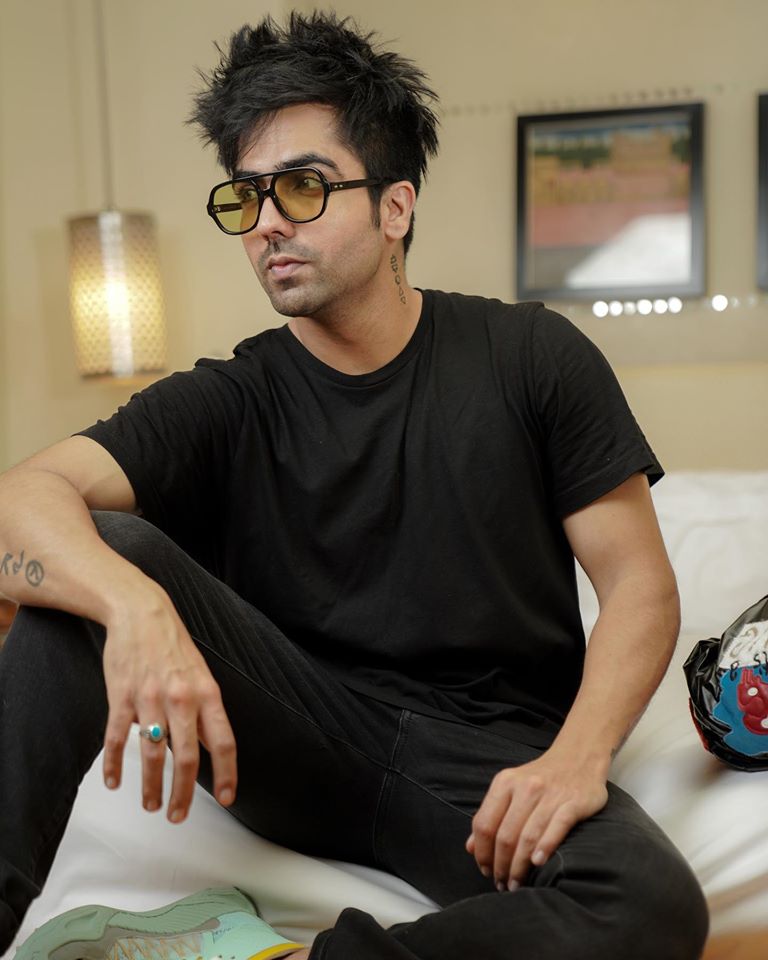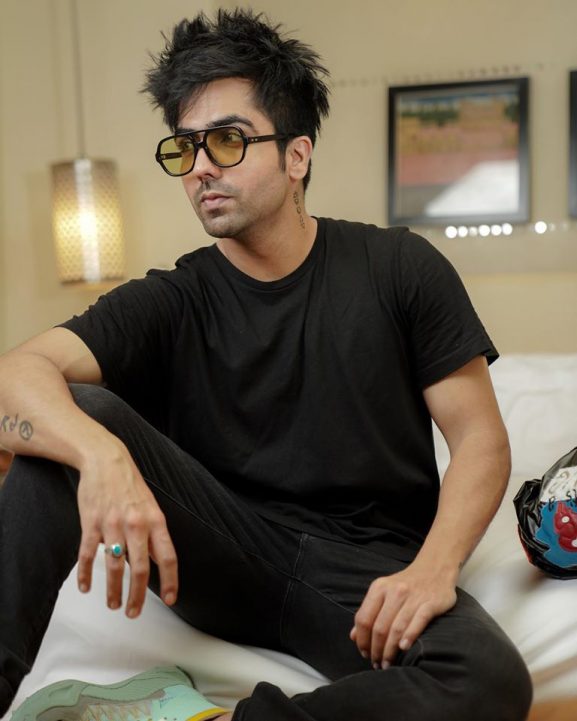 Hardy Sandhu is another well known Punjabi singer and rapper. He has been one of the biggest sensations in the music industries because of his songs which have deep meanings and feelings.
Hardy Sandhu started his career as a studio artist but he never liked his job. So he started producing and singing songs himself. His first solo album was Tequila Shot but he rose to fame after his songs 'Soch' (2013) and 'Joker' (2014) became all time blockbusters. This boosted his morale and he produced done really awesome tracks like Joker, Naah, Kya Baat Ay, Hornn Blow, Backbone, Yaar Ni Milyaa, She Dance Like and many more.
His songs have also been remade and used in various Bollywood movies. He is presently working as a musician as well as an actor.
---
Sukhe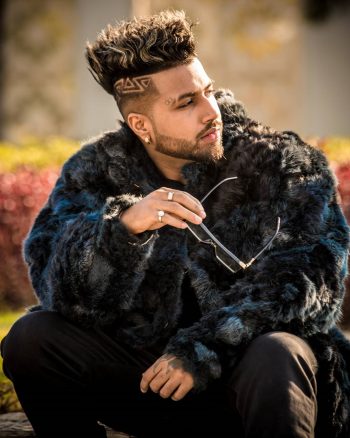 Sukhe is an Indian music producer and lyricist who has been in the industry for a long time now and is famous as well.
Sukhe or Sukh-E or Sukh-E Muzical Doctorz was born in the state of Punjab and his real name is Sukhdeep Singh. He has been a prominent Punjabi songwriter and musician and rise into fame with his first single Sniper featuring Raftaar and the next on the list was his second album Jaguar featuring Bohemia. All of these were instant hits and gave limelight to him. He then went on to produce some of India's most famous tracks!
His best known songs include Sniper, Jaguar, All Black, Red Alert, Insane, Bamb, Sucide, Superstar and many more.
---
Ikka Singh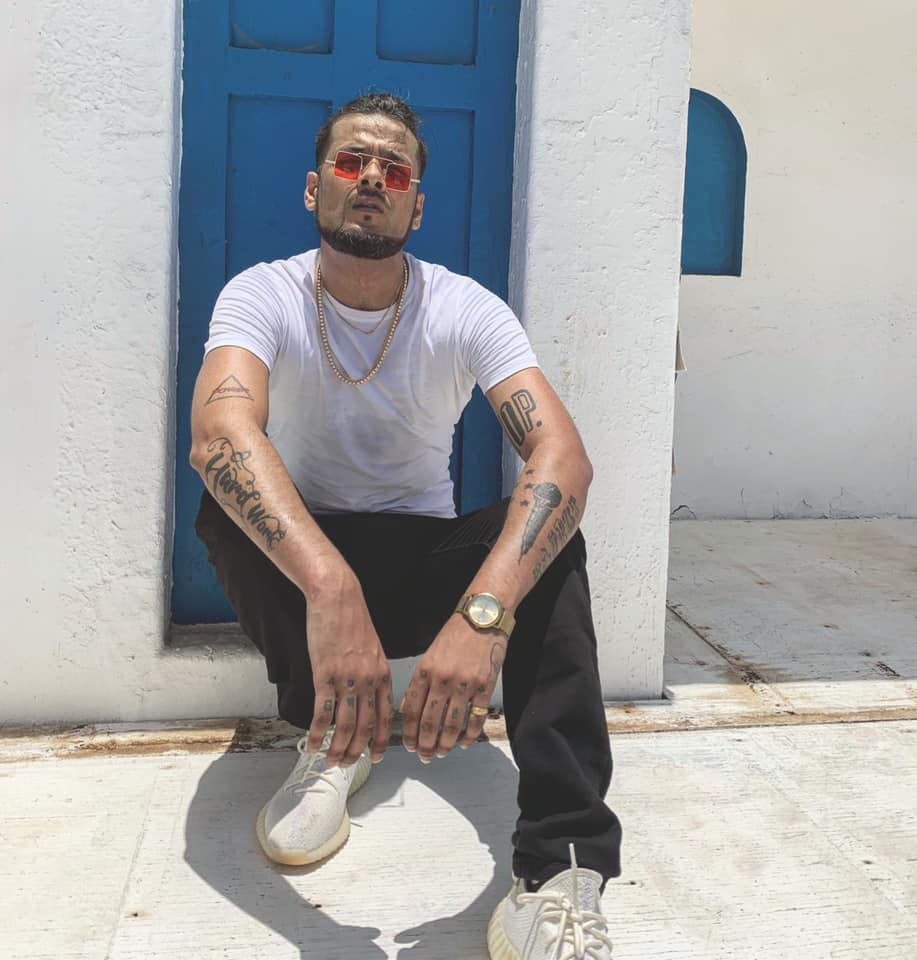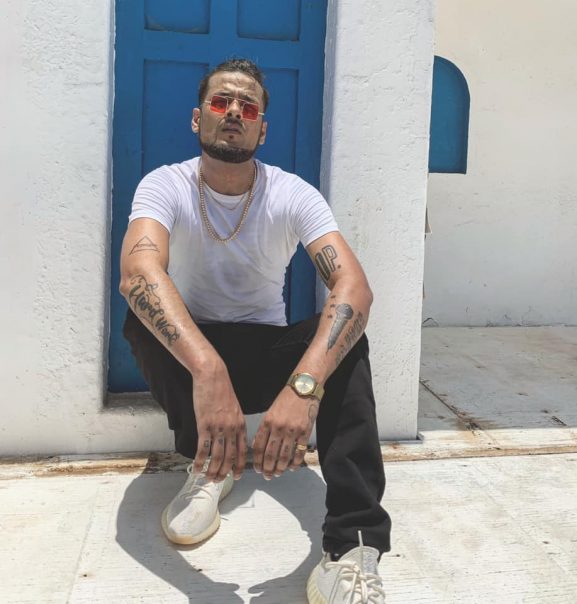 Ikka aka Ikka Singh is a well known Punjabi rapper who is by fact more famous in the Bollywood industry than other.
Ankit Singh Patyal, aka Ikka, was born in Punjab to a middle class family and he says that his father is the reason behind all his success and fame. Ikka was the member of the urban music group Mafia Mundeer, formed by Yo Yo Honey Singh where he worked under the pen name Young Amli and with big names like Badshah, Raftaar and Lil Golu. After the group split, he began his singles career with his first release being 'Night Out' with a prominent singer Maddy Thakur. He debuted in Bollywood with the song 'In da Club' from the film Tamanchey and went onto to produce some very big and hit numbers in Bollywood.
Some of his famous tracks include Paani Wala Dance, In da Club, Bad Girl, Night out, Chamma Chamma 2.0, Dilbar remake, Kamariya, Oh ho Oh ho, Tequila Shot, Teddy Bear and many more.
---
A KAY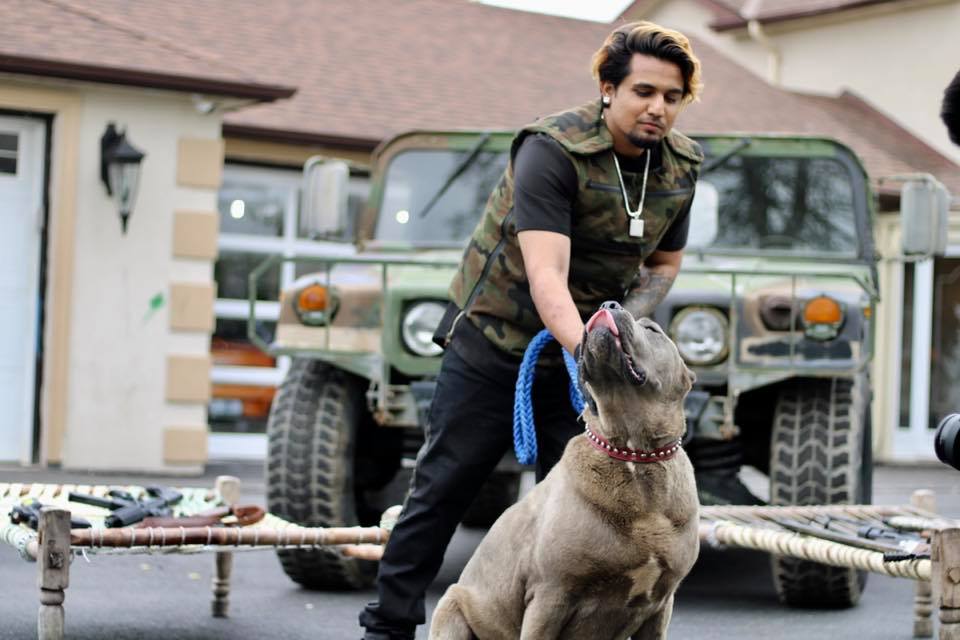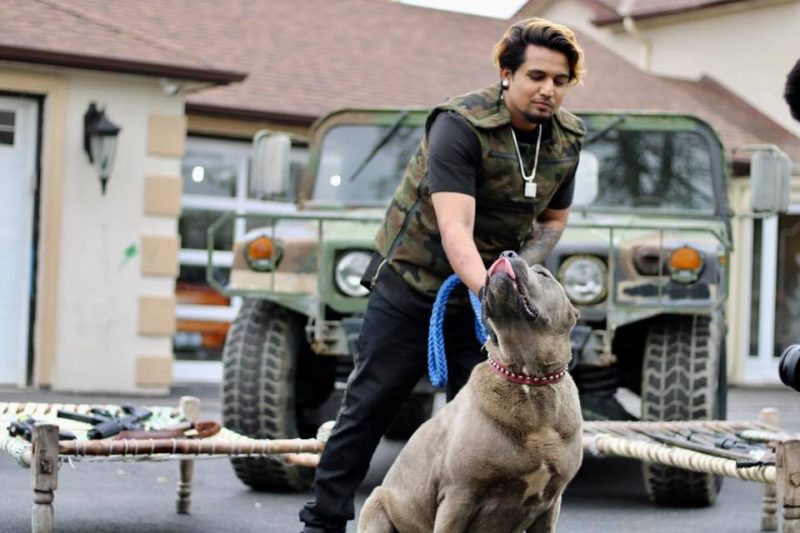 A KAY is an Indian singer and music producer who is one of the underrated singers in the Punjabi language.
Amrinder Singh Khokar aka A Kay was born in Mohali in Punjab to a middle class Sikh family and he never has singing as a career and did it as a hobby only. But this fun changed into seriousness after his single album 'The Lost Life' received a lot of appraisals from the audience and he could see his future clearly. But he has been limited to a number of audience and hasn't received much fame. His limelight moment was his singles album 'Munda I Phone Warga' which was an instant hit.
Some of his famous tracks include The Lost Life, Brown Boi, Munda I Phone Warga, Haan na Kare, Rambo, Jordan, Girl Ok, Tutti Yaari and many more.
---
Jass Manak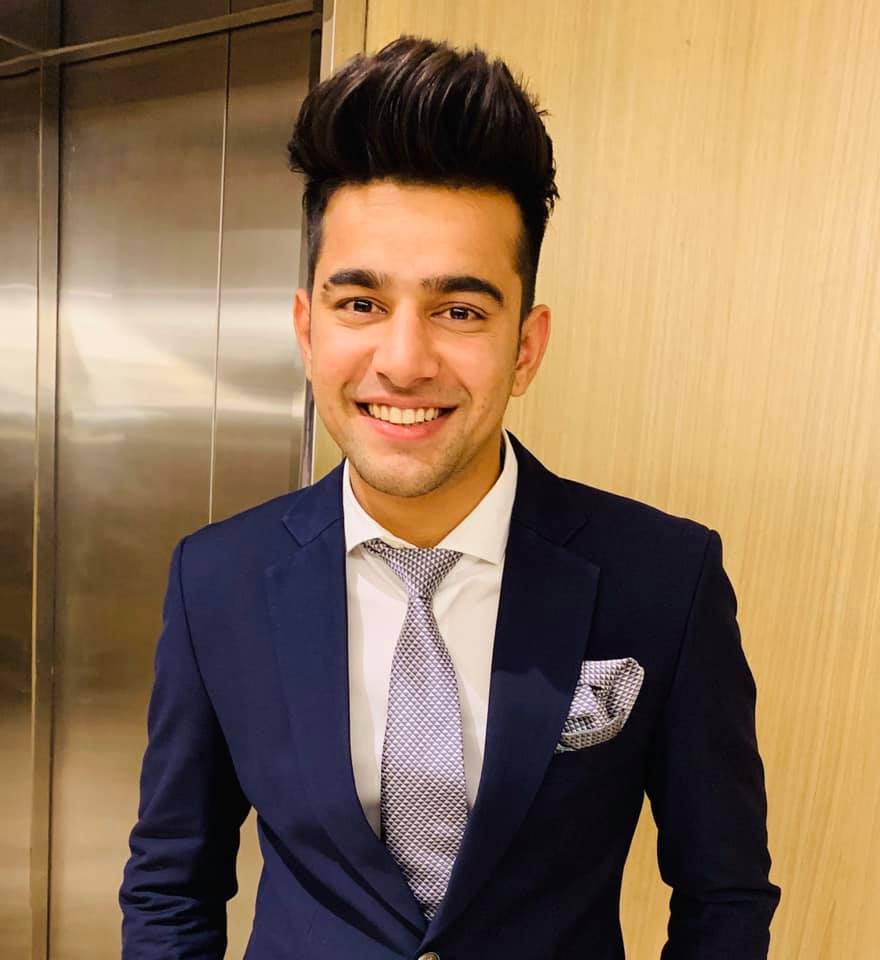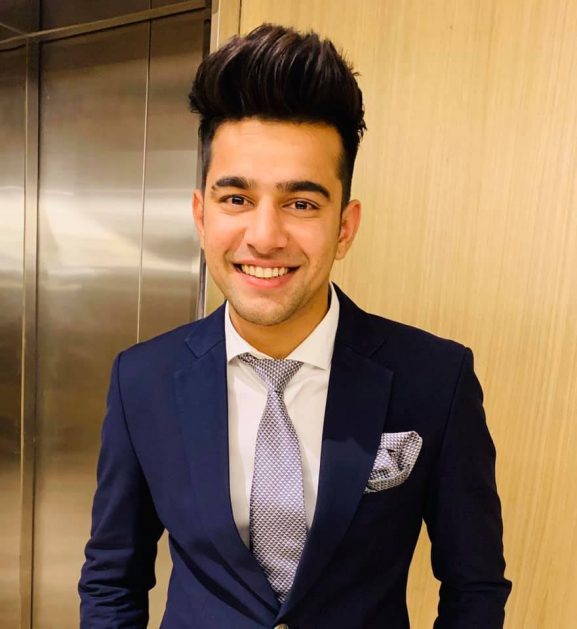 Jass Manak is currently the rising sensation in the music audience of India.
Jaspreet Singh Manak aka Jass Manak is a Punjabi lyricist and singer. He has a lot of medals on his shelf, which include his singles album 'Lehanga' which featured in the UK Asian Music Chart and also on Global YouTube weekly chart. He is the youngest prominent lyrist in Punjab and started his singing career in 2017 with his song 'U-Turn'.
In 2018 he released his song 'Without You're but received the limelight with the song 'Prada' which is India's one of the midst steamed hit songs. He has never looked back from then.
His most famous tracks include Without You, Lehanga, Prada, Girlfriend, Viah, Chehra Tera, Tere Naal, Age 19 and many more.
Facebook | Instagram | Youtube
---
Garry Sandhu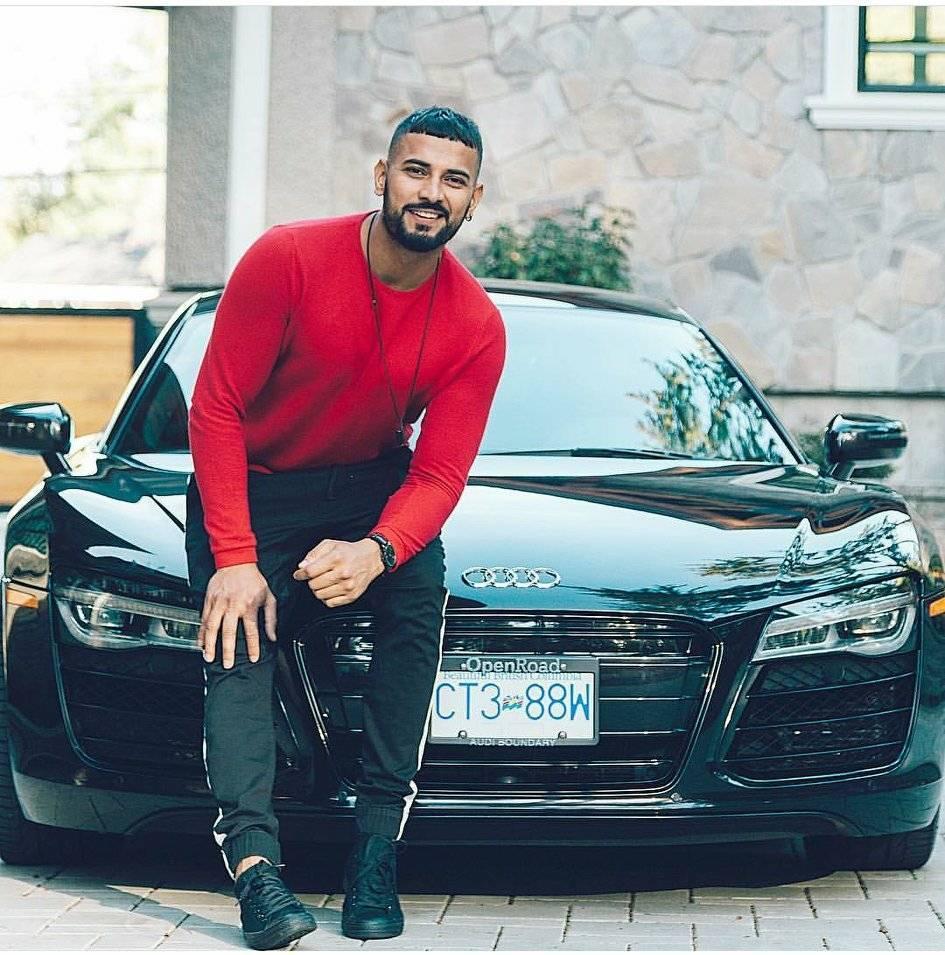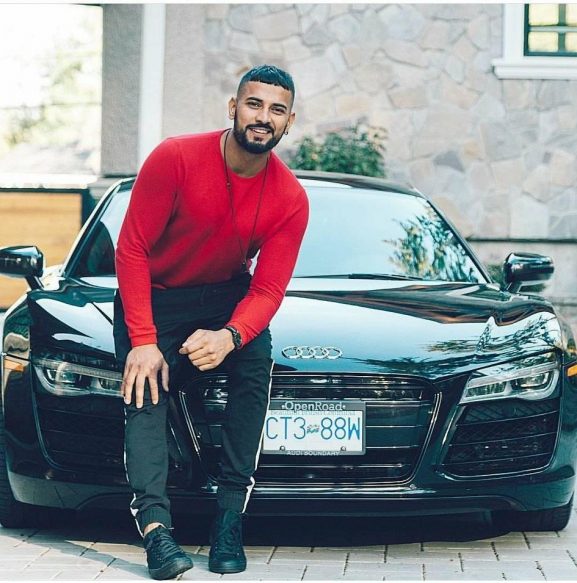 Garry Sandhu is another name one will come across while searching for the top names in the Punjabi music and rap industry.
Gurmukh Singh aka Garry Sandhu is a renowned dinner, lyricist, music producer and actor well known for his contributions in the Punjabi industry. This musician owns his own music record label with the name Fresh Media Records.
He made his singing debut in the year 2010 with the album 'Main Ni Peenda' which have him limelight. He is also an actor by profession, making his acting debut in 2014 with the film 'Romeo Ranjha'. He has received a lot of awards from the Punjab Music Industry. His song 'Yeah Baby' was recreated as 'Hauli Hauli' in Ajay Devgn starrer De De Pyar De in 2019.
His to tracks include Like You, Main Ni Peenda, Bottle, Hauli Hauli', Meri Akaad, U & I, Teechi and many more.
---
Satinder Sartaaj is an extremely talented singer, songwriter, poet and actor from Punjab who has won love and appreciation from all over the world through his music. From his humble beginning by performing majlis, he has now become a world renowned star and one of the most popular Punjabi singers in 2021.
His first claim to fame was the hit song Sai. He has also reached acting fame internationally with his role as Maharaja Duleep Singh in The Black Prince. Some of his popular and brilliant albums are Ibadat, Sartaaj, Sartaaj Live, Tere Qurbaan, Rangrez – The Poet of Colors, Hamza – A Sufiana Ecstasy, etc.
Facebook | Instagram | Youtube
---
Guru Randhawa
Emerging from the Punjabi music industry, Guru Randhawa has also taken over Bollywood with this catchy tunes and original numbers. This singer from Gurdaspur has worked in the Punjabi, Bhangra, Bollywood and Indi-pop music industry.
Some of his most famous tracks are Patola, Lahore, High Rated Gabru, Suit Suit Karda, Ban Ja Rani, etc. He has also collaborated with the international rapper Pitbull in the song Slowly Slowly. Check out his YouTube channel to catch some of the coolest Punjabi tracks of this era.
Facebook | Instagram | Youtube
---
Badshah
Another Punjabi singer to reign on Bollywood is Badshah, whose original name is Aditya Prateek Singh Sisodia. He is a rapper who has composed most of the modern party anthems in India. He sings in Hindi, Punjabi, Haryanvi and English. He shot to fame with his track DJ Waley Babu.
Some of his other popular songs are Kar Gayi Chull, Saturday Saturday, Wakhra Swag, Heartless, Pop the Bottle, Har Ghoont Mein Swag, etc. He started his career in the year 2006 with Yo Yo Honey Singh and has now gained fame as an individual singer and composer too.
Facebook | Instagram | Youtube
---
Diljit Dosanjh­­
This actor and singer from Jalandhar is best known for his roles in Bollywood films like Udta Punjab and Phillauri. What you may not know is that Diljit Dosanjh is also an extremely popular Punjabi singer who has won hearts with his music much before he ventured into the Hindi film industry.
He has released several singles and albums like Ishq Da Uda Ada, Smile, Mel Karade Rabba, Chocolate, etc. He has also acted in several superhit Punjabi movies like Jatt & Juliet, Sardaar Ji, Ambarsariya, Soorma, Shadaa, Punjab 1984, etc. Follow him on social media for some quirky fun and listen to his music for soul and rhythm.
Facebook | Instagram | Youtube
---
Emiway BANTAI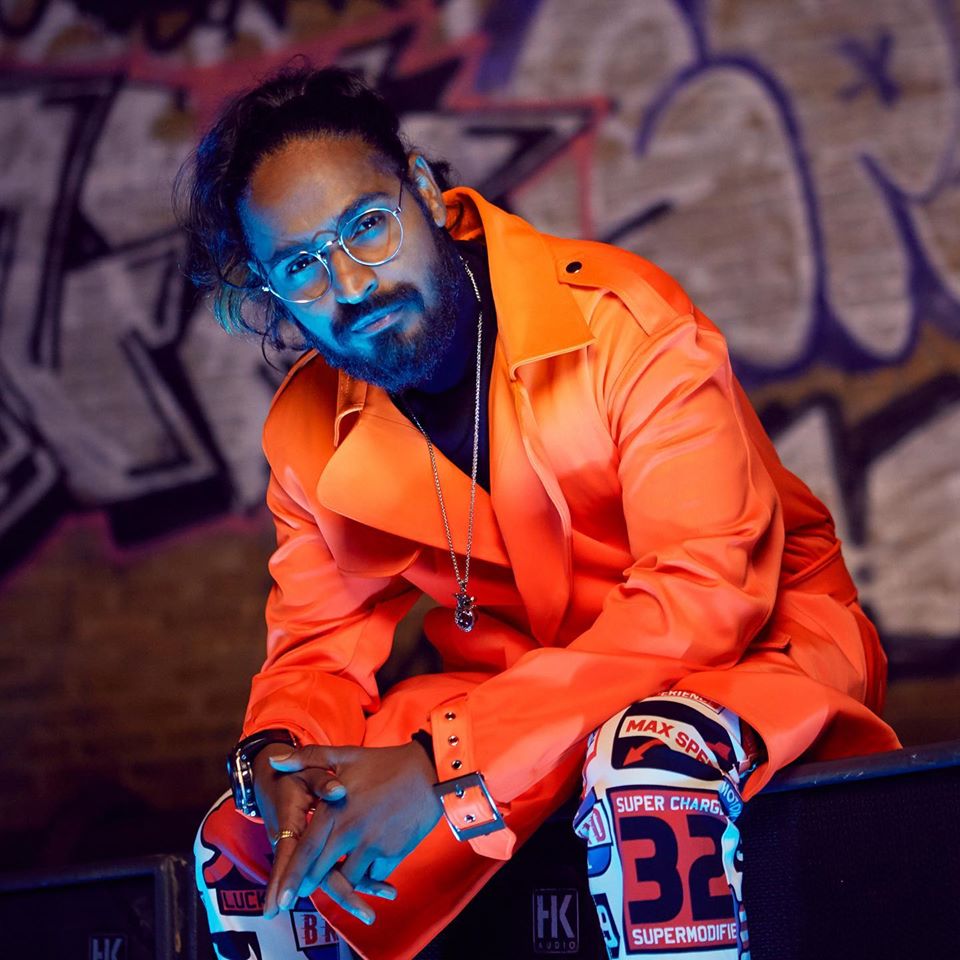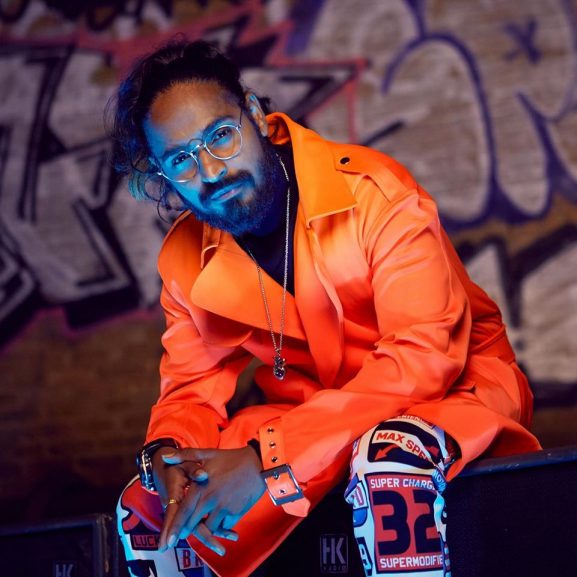 Emiway BANTAI is the current sensation in the Indian music Industry. He is now being counted among some of the top musicians in India. Born in an orthodox Muslim family in Karnataka, his real name was Bilal Sheikh. He started rapping as a fun and hobby, but after receiving overwhelming response from the audience, he took up rapping seriously.
A very few people know that rap and music was his saviour when he went into depression after he failed in his 12th standard. He is a fan of Eminem and Lil Wayne, so he made up his stage name by taking Emi from Eminem and Way from Wayne, hence his name Emiway. He entered into limelight for his collaboration song Sadak with Raftaar. He was also involved with some serious controversies with Raftaar as well!
Some of his famous hits are Machayenge, Samajh Mein Aaya Kya, Machayenge Phir se, Sadak, Aisa Kuch Shot Nahi Hai and many more. He debuted Bollywood with his song Asli Hip-Hop from the famous movie Gully Boy.
Facebook | Instagram | Youtube
---
Raftaar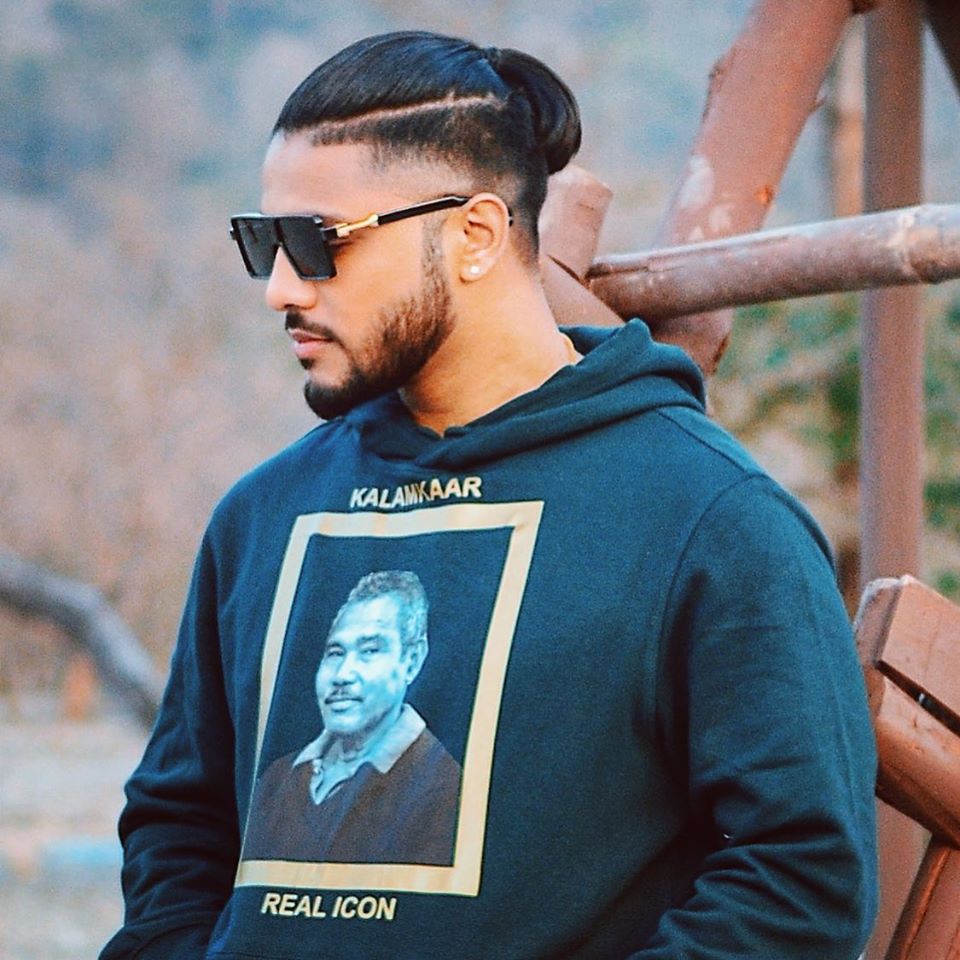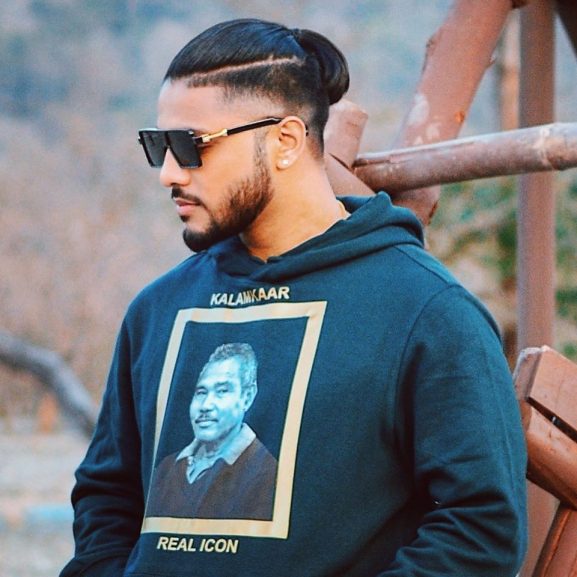 If you are a fan of Punjabi music and raps and still do not know who Raftaar is, then you will never be considered a true music fan. Raftaar, aka Dilin Nair, is one of the biggest sensations in the music industry and is best known for his raps, which mostly include topics on social consciousness and problems. His raps and songs are mostly liked because most of his songs have some message to offer, and all these messages include the ongoing issues and other things.
He started his career as a part of the urban music group Mafia Mundeer, which was formed by Yo Yo Honey Singh. But soon he parted ways with group singing and started his own solo career. He has been a prominent musician in the Punjabi and Bollywood industry, with some of his best tracks being Swag Mera Desi, Cute Vol. 1, Dhaakad, Baby Marwake Maanegi, All Black, Aage Chal and many more.  One can visit his You Tube channel to check out his best numbers!
Facebook | Instagram | Youtube
---
Dino James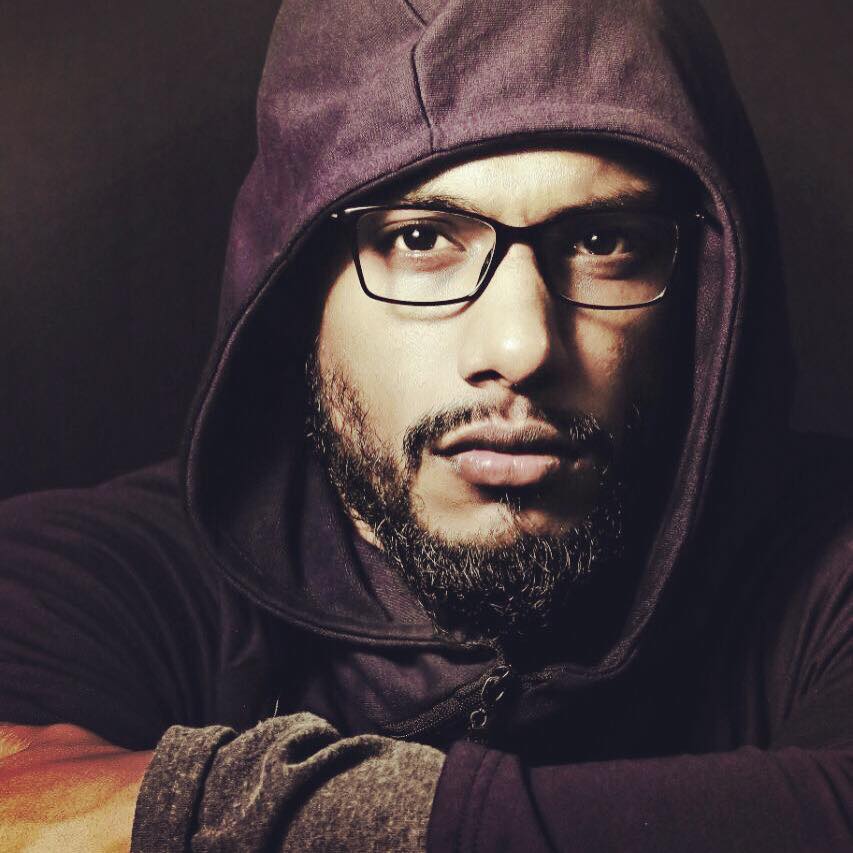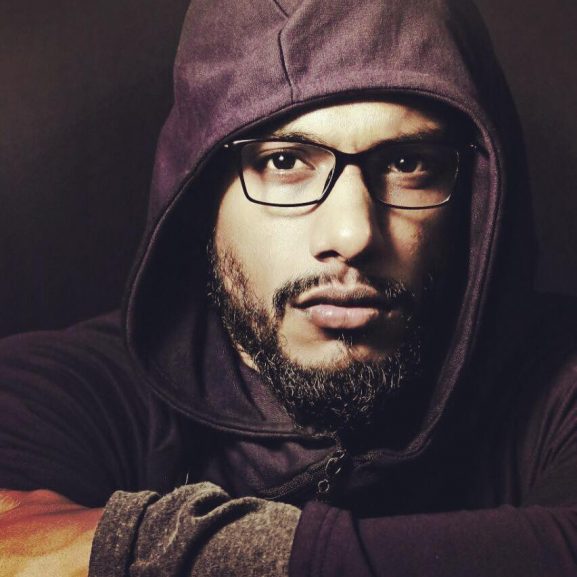 Dino James can be regarded as perhaps India's biggest underrated rapper. He is not a big name in the music industry, but has gained a lot of followers on You Tube through his music.
Dino belongs to Bhopal and was born and brought up in a lot middle class family. He went through a lot of struggles in his life before deciding to be a musician. His first track 'Girlfriend' came when he was dealing with breakup problems and an urge to do something. He has been regular on You Tube and all of his works can be found on his channel. His songs are mostly liked because he raps on social issues and his lines are truly motivating!
Some of his famous tracks include Unstoppable, Girlfriend and Girlfriend 2.0, Achhi mazaa Aayi, Public Tu Phir se Soch, Darr Mat, Thanks A Lot and many more.
Facebook | Instagram | Youtube
---
Jassi Gill
Jassi Gill is a singer and actor from Punjab who became popular with his song Chudiyaan. He made his debut in the music world in the year 2011 with his album Batchmate, followed by the single Vigrey Sharabi. Batchmate 2 became an even bigger hit and made him a well-known face in Punjabi music.
Some of his other songs are Lancer, Classmate, Nakhra and Pyar Mera. Gill has also acted in movies like Mr & Mrs 420, Dil Vil Pyar Vyar, Mundeyan Ton Bachke Rahin, Happy Phirr Bhag Jayegi, etc. He is a popular name in Punjab as well as Bollywood.
Facebook | Instagram | Youtube
---
Gippy Grewal
This singer from Ludhiana has worked extensively in the Punjabi and Hindi film industry. He is also an actor, director and producer. Some of his popular musical works are Phulkari, Chakkh Lai, Nasha, Gangster, Angreji Beat, Hello Hello, Pat Lainge, Phulkari 2 Just Hits, etc.
He has also worked in movies like Mel Karade Rabba, Lucky Di Unlucky Story, Jatt James Bond, Faraar, Jihne Mera Dil Luteya, etc. He has won many awards for his music and acting. He has also performed outside India and has won many fans in the US and other countries.
Facebook | Instagram | Youtube
---
Amrinder Gill
This Canadian born Punjabi actor and singer is very popular in the music and film industry. He has won many awards for his songs and acting. Starting from the Jalandhar Doordarshan program Kala Doria, this talented singer has made a name for himself worldwide. After 2015, he has been exclusively working in films instead of independent music.
Some of his popular music includes Daru, Paigam, Madhaania, Dildarian, Khedan De Din, Judaa, Supna, etc. He also co-owns a Punjabi entertainment company named Rhythm Boyz Entertainment. He has acted in movies like Ik Kudi Punjab Di, Daddy Cool Munde Fool, Angrej, Love Punjab, Ashke, etc.
Facebook | Instagram | Youtube
---
J Star
Originally named Jagdeep Singh, J Star is a popular Punjabi singer and model who won hearts with his song Na Na Na Na, which has received more than 2 million views on YouTube. Some of his other songs are Lak Da Hulara, Billo, Pain, Gabru, Gabru 2, Dream Girl, Ruk Jaana, etc.
J Star came to national limelight in 2017 when he accused the makers of Bollywood movie Raabta of plagiarizing his song and creating the track Main Tera Boyfriend. Follow his YouTube channel for updates on his upcoming music projects and listen to his popular tracks on loop.
Facebook | Instagram | Youtube
---
Kulwinder Billa
Kulwinder Billa is a popular Punjabi singer and actor. He has released albums like Koi Khaas and Punjab. Some of his other musical works are Fer Toh Punjab, Tayari Haan Di, Timetable, etc.
He has also acted in Punjabi films like Subedar Joginder Singh, Parahuna, the upcoming movies Television and Chhalle Mundiyaan. He has gained millions of fans with his handsome looks, singing talent and impeccable style.
Facebook | Instagram | Youtube
---
Pav Dharia
Pav Dharia is a Sydney born singer, music director, producer and cinematographer who has become a rage in the Punjabi music industry. His songs and music videos are extremely popular and have millions of views on YouTube. He debuted in 2012 with Bewafa, after which he has shot to fame around the world.
Some of his most popular songs are Na Ja, Mustang Wala Munda, Nain, Nahi Karna Viah, Nasha, Bhoora Bhoora, etc. His music videos always have something cool to offer. Just watch the Na Ja video on YouTube and you will be hooked.
Facebook | Instagram | Youtube
---
There are scores of other talented and popular singers in the Punjabi music scene who will blow your mind with their songs. From a rainy evening to a dance party, you will get songs for every mood in this genre.