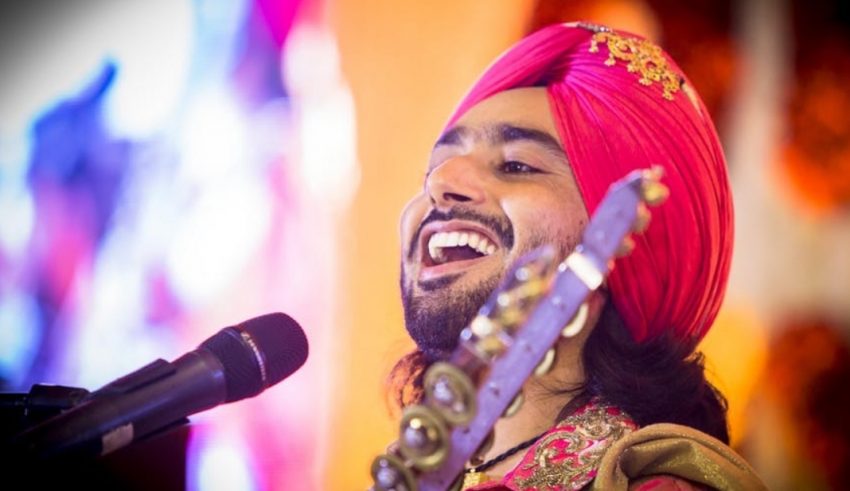 If you know anything about the Punjabi music industry, you must have heard about Satinder Sartaaj. This talented singer, actor, poet, and music composer has been in news recently for all the right reasons. He has won over the world with his music and acting and is one of the most popular and influential Punjabi singers in India.
From humble beginnings to worldwide fame, Sartaaj has covered an inspirational journey in his life to reach where he is today. In this article, you will find all you need to know about the life and career of this brilliant Punjabi and Sufi singer.
Facebook | Instagram | Youtube
Childhood and Early Life
Born in the quaint Punjabi village of Bajrawar in Hoshiarpur district in an ordinary family of farmers, he was attracted to music from a very early age. The wandering artists playing flute and sarangi mesmerized him and set him out on the path of music. He began performing at the Bal-Sabha when he was in 3rd grade.
Sartaaj went on to study music and graduated from Govt College Hoshiarpur with Honors in Music. He also completed a 5-year diploma in classical music from Sangeet Vishard. Then he did his Masters and M.Phil from Punjab University and PhD with specialization in Sufi poetry. Further he completed a diploma in the Persian language. He was a teacher in the Music Department at Punjab University for 6 years before embarking on a career in the entertainment industry.
Music Career
Sartaaj had his first claim to fame with the song Sai. Before that he used to sing in small majlis (gatherings) since 1999. After his first hit musical number, his popularity kept increasing steadily with each album release. Focused on Punjabi music, he has reached audiences all around the world through his folksy, Sufi and classic sounds.
Satinder Sartaaj first appeared in Annu Kapoor's show Antakshari on Zee TV. He performed in the folk category and was much appreciated on the show. He was also the first runner up in the 24th All India Light Vocal Festival. Additionally, he won the Punjab Heritage Foundation Competition. He has performed his songs all around the world in popular destinations.
Sartaaj' first work was in the album Ibadat with Ranveer Sandhu. Then came Sartaaj, Cheerey Wala Sartaaj and Sartaaj Live. These were followed by Tere Qurbaan, Afsaaney Sartaaj De, Rangrez – The Poet of Colors, Hamza – A Sufiana Ecstasy, Hazaarey Wala Munda, Seasons of Sartaaj and Dariyaai Tarzaan (Seven Rivers) with Beat Minister.
In his music career, he has collaborated with many American stars like Nelly Furtado and Talib Kweli. He has wowed his listeners with each album. His music and sensibilities always resonate with his fans and make his songs well-loved among all.
Film and International Career
Satinder Sartaaj has attained international popularity with his role in the critically acclaimed Hollywood movie The Black Prince, in which he worked with Shabana Azmi. He played the role of Maharaja Duleep Singh. The film has won a lot of awards and accolades internationally.
He was also the first Indian man with a turban to walk on the Cannes film Festival red carpet. His 2014 performance at Robert Albert Hall was a sellout, giving testament to his popularity worldwide.
He has worked with the United Nations to fight against Human Trafficking. This work let him collaborate with A. R. Rahman, Sonu Nigam, Quincy Jones and President Jimmy Carter. He is also set to work on a mini series soon.
Wife and Personal Life
Satinder Sartaaj had a very hush-hush wedding on 9th December, 2010 at the Taj Hotel in Chandigarh. He married Gauri in a traditional Sikh ceremony which was attended only by his close friends and relatives.
Sartaaj met Gauri at Punjab University in Chandigarh, where he is an alumnus. She was studying for a PhD in Environment and the duo fell in love immediately. The long-time sweethearts got married after years of courtship and are leading a very happy and content marital life.
Facts and Achievements
Some lesser known facts about Sartaaj, along with his achievements, are as follows.
Satinder took on the title of Sartaaj after writing a song in the middle of the night whose last line was "Tere Sir Taareyan Da Taj Ve." He has been known as Sartaaj since.
He has worked in a 2003 documentary about the life of Sayyad Waris Shah on Zee Punjabi.
He won the Best Sufi Singer Award at the Dubai International Cultural Festival, as well as the Youth Icon Award at Rotary Club Chandigarh. He is also the holder of the title of Punjab Heritage Foundation, Patiala.
The list of his honors and awards is very long and includes illustrious names like Punjab University, Army Headquarters Chandigarh, OSHO World Delhi and Panchkula, Indian Microelectronics Society, Global Punjab Organization Delhi, DAV Group of Institutions, etc.
With so many renowned works till date and many more to follow, Satinder Sartaaj shines bright in the sky of Punjabi and Sufi music. His talents have been recognized all over the world and some great works of art are lined up for him in the future. Till then, you can soothe our soul with some of his old songs and discover his talent anew.