If you play games and are from the same year as we are (human beings), you must've heard of PUBG (PlayerUnknown's Battlegrounds) and battle royale games (If not, congratulations on discovering fire and inventing the wheel). PUBG is a game that has been surrounded by the news since its release, most of which is good and some bad (a cough! lawsuit cough!).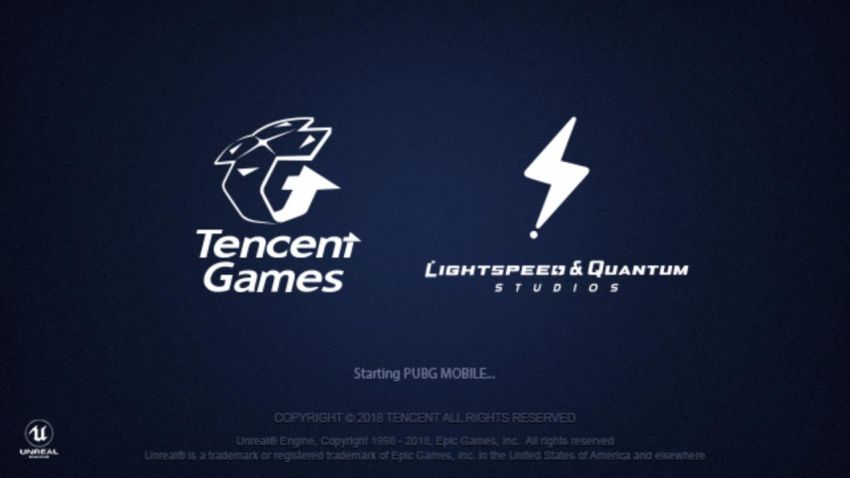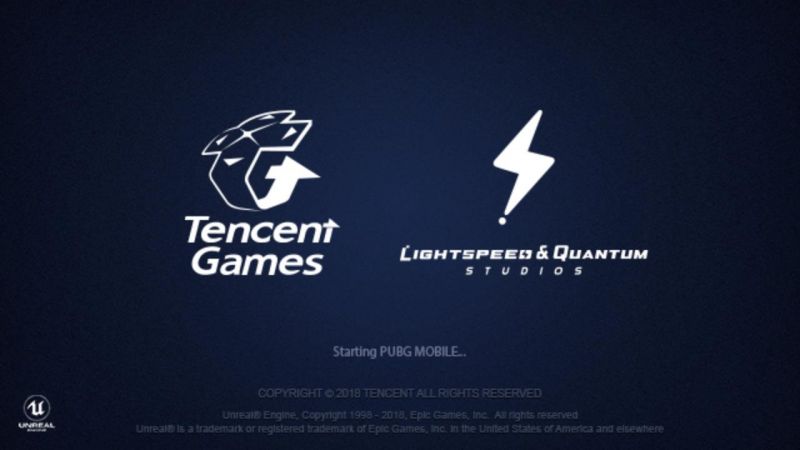 PUBG's novelty comes from the fact that you've just been thrown into a map without any prior context and you must survive till the timer runs out. The more you play, the better you become and despite the same format, each experience and interaction is uniquely challenging. We here at ReviewsXP are big fans of battle-royale as a genre.
Before we being, the last five games are upcoming games made on the same format (some really popular game series are adapting the genre). With that, let us jump right in (with a parachute, of course).
Want to try out PUBG alternatives?
Well,
Here's our list of games that are pretty good substitutes for PUBG, on both mobile and PC:
Games like PubG for Mobile (Android & iOS)
Battle Royal Strike Survival is an online fps game where you can do battles against enemies with your squad. Just like PubG, you have to create your own squad to participate in the battles. 30 players are allowed to play together and acquire weapons by proving their skills in the battlefield.
This real action shooter game is quite exciting and revolves around your survival. There are 21 new battleground maps in the game, with cool weapons like snipers, grenade, pistols, machines, etc. You can also unlock new weapons with your progress. This is a 3D game and offers the most rewards for free.
Vast Survival is a multiplayer war game for your mobile that lets up to 26 players play in one room. It has high-end 3D graphics and voice chat options, along with cool weapons and features. All you have to do is survive on a vast battlefield, which may have military bases, thick forests, old towns, etc.
There is the option of first-person and third-person views, as well as aim down weapon sights. You can also build your own base and get your military gear. You have to hunt animals for survival. The game keeps updating its features and glitches regularly.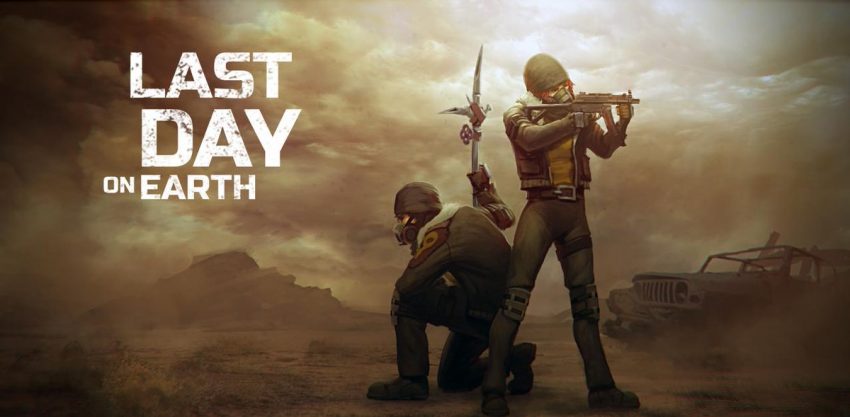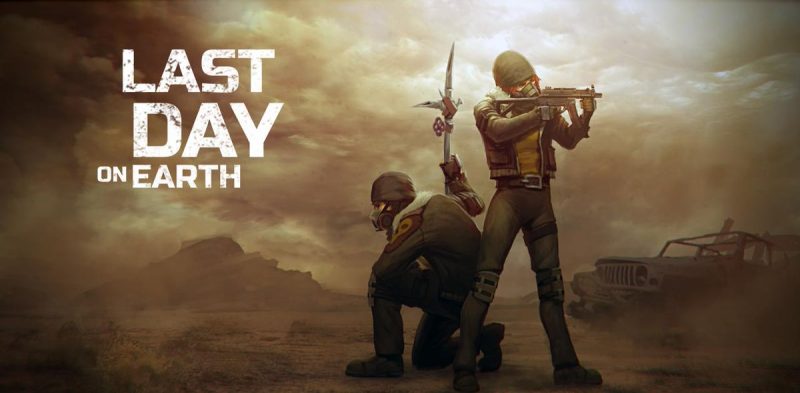 Last Day on Earth is set in a fantasy post-apocalyptic world in which an unknown infection has destroyed almost the entire human race. The dead have turned into zombies and are hungry for human flesh.
Your character is one of the survivors and has to battle for existence, along with sustaining hunger, thirst, and health.Collect valuable rewards, make weapons and transport, and learn to be resourceful in a ruined world.
You have to kill thousands of zombies, protect your land, and also raid other players' land to survive. They have seasonal locations and realistic graphics to make your experience even better.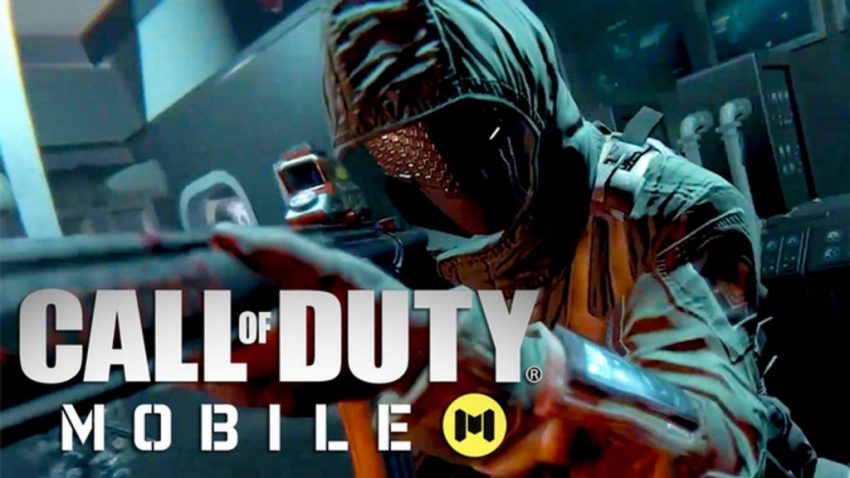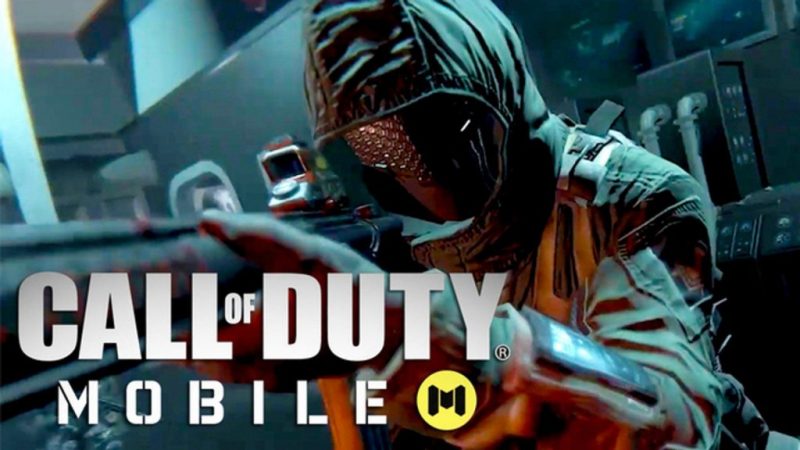 The popular game Call of Duty has come up with a mobile version with equal fun and thrill. You can play multiplayer games and switch modes and maps anytime in this version. It has voice and text chat, along with great sound and graphics. You have to shoot enemies and zombies to survive.
There are different battles with varying difficulty levels. You have to play with friends as a clan and win rewards to progress in the game. You can also compete with them in a game of multiplayer shooters.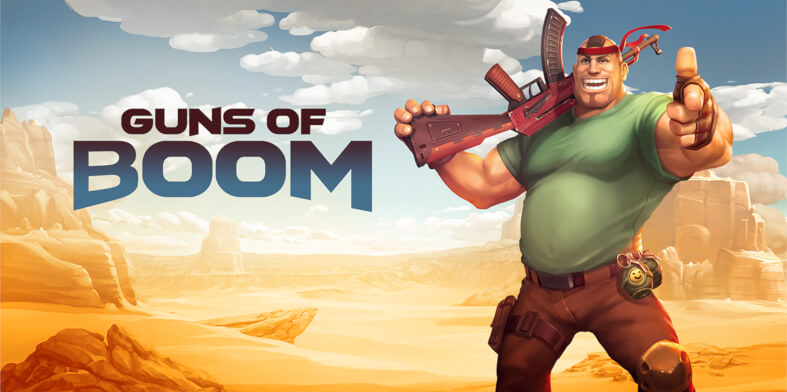 Guns of Boom is an online multiplayer fps game with awesome graphics and thrilling adventures. It is easy to learn but tests your skills along the way, making it ever-engaging and fit for any level of player. Each battle takes less than five minutes on average, so you can play it on the go.
Climb up ranks and get more weapons by playing more. There are also team building and activities in this game. You can create your own character or hero by combining different skills and assembling the perfect look.
6. Rules of Survival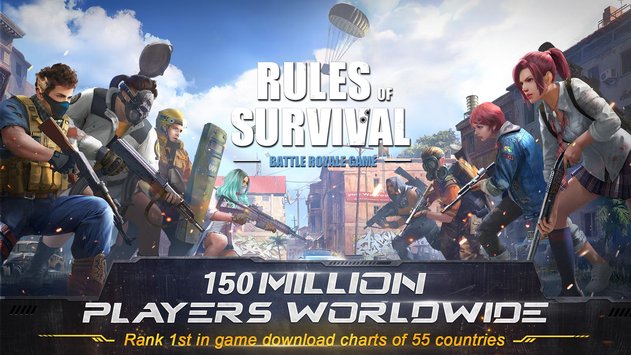 From Chinese developer NetEase, Rules of Survival is among the most popular alternative battle royale games. Though there is a lot of resemblance to PUBG, the gameplay isn't as smooth. And being from a Chinese developer, the in-game text might not be perfect.
Download Rules of Survival APK
Watch Gameplay of Rules of Survival
7. Knives Out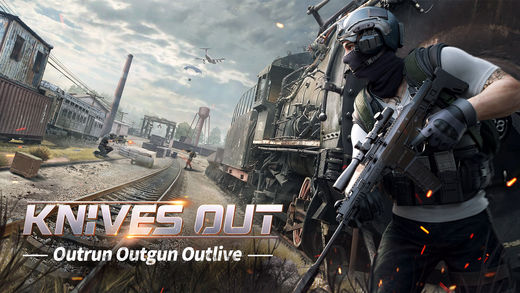 Also from NetEase (NetEase has three similar battle royale games), Knives Out is also popular though not as much as Rules of Survival. Comparing the two, it seems that Knives Out offers a greater degree of customization as opposed to Rules of Survival. However Knives Out is trailing behind when it comes to updates, so don't expect much from this game.
8. Black Survival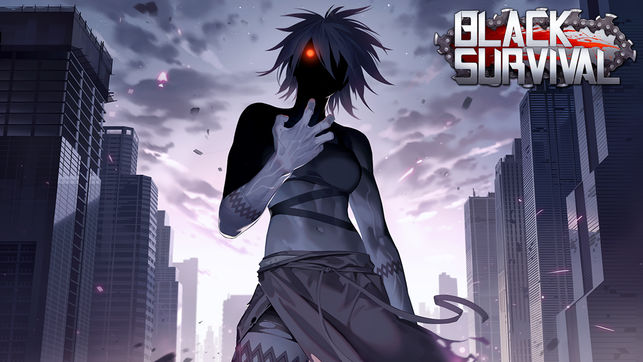 From developer ARCHBEARS, Black Survival is an anime-style battle royale game. A lot of the game's lore has been derived from the anime Battle Royale, and this can be seen in the design as well.
There are several characters in the game to choose from, each varying in stats, skillsets, and weaponry, giving you greater leverage to choose as per your style of play. But this has more of a first-person feel, so it might not be as attractive as PUBG.
Watch Gameplay of Black Survival
9. Bullet Strike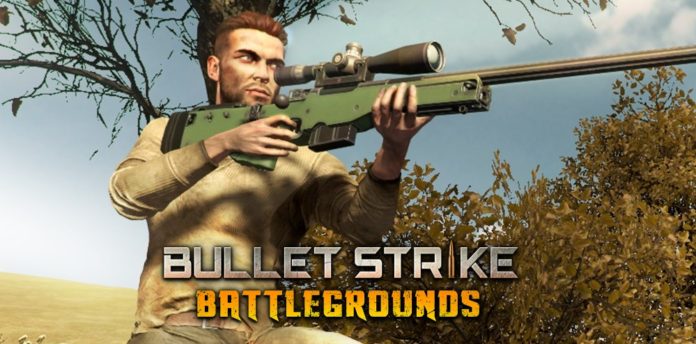 Battlegrounds- Oriented towards sniper battles, this game is a lot less graphically rich as compared to the other games, so if your phone is a low spec device, this is a good option.
Watch Gameplay of Bullet Strike
10. Garena Free Fire- Battle Grounds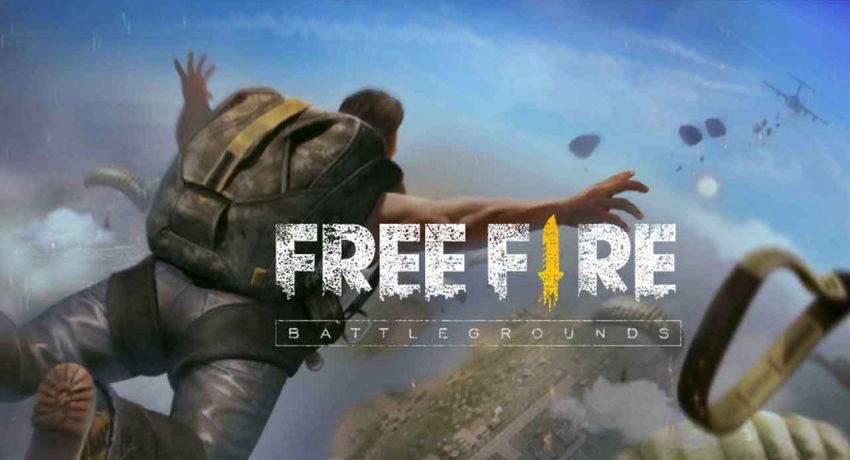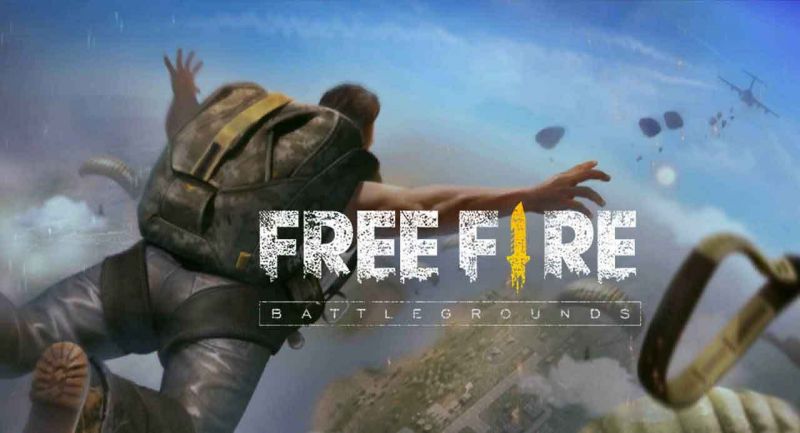 Launched by Garena, Free Fire is your typical low graphics game. It has its share of bugs and lag, but it has been described as fun to play, if you can look past these. Again, a good option for users with low spec devices.
Watch Gameplay of Garena Free Fire- Battle Grounds
11. Dinosaur Hunt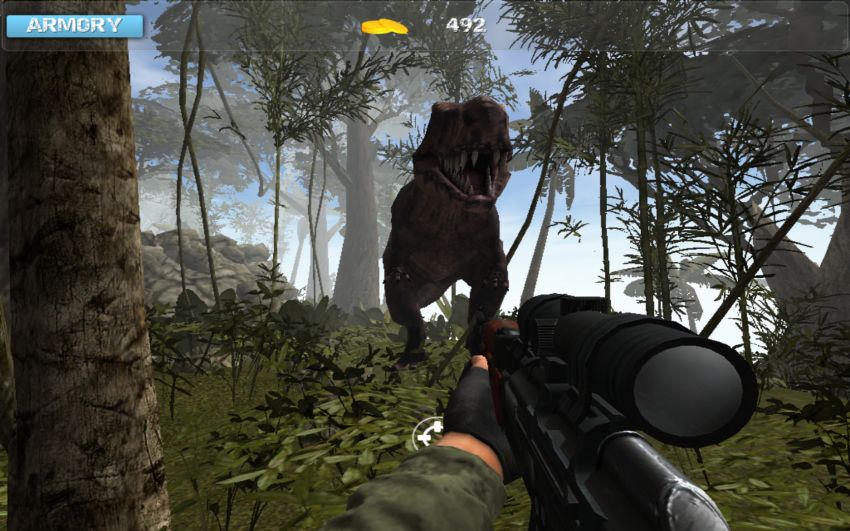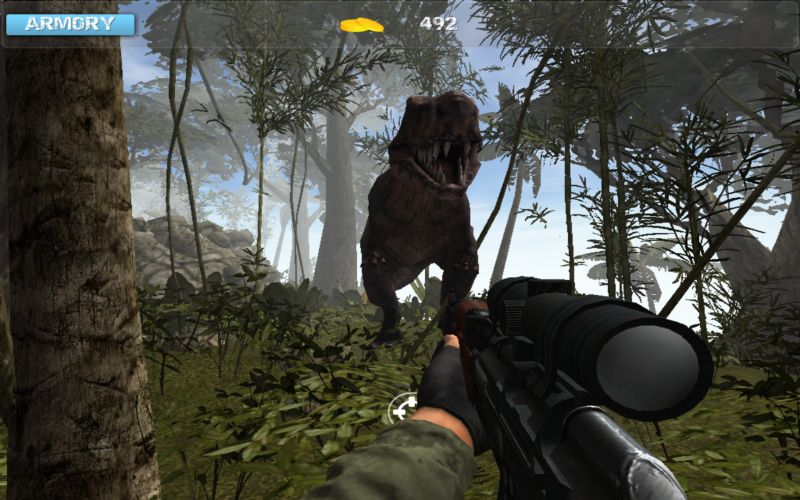 Africa Contract- Similar to the Monster Hunter titles, this isn't a must-have. In fact, the game has been panned severely for its repetitive and lifeless gameplay, and poor animation. So if you're looking for something basic to while away a few hours on, try it out.
Watch Gameplay of Dinosaur Hunt
12. Hopeless Land Fight for Survival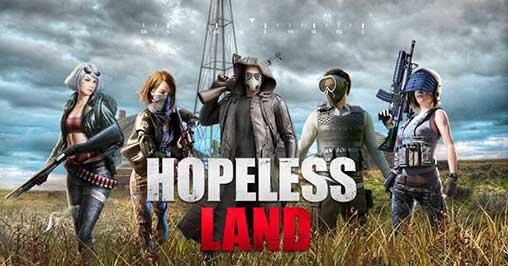 This one features helicopter flying as well as air to land battles. The map has been claimed to span an area of 8km * 8km, so there's no doubt that this is huge. Plus, it's for low spec devices, so the option is available to try out a little novelty.


Watch Gameplay of Hopeless Land Fight for Survival
13. Survivor Royale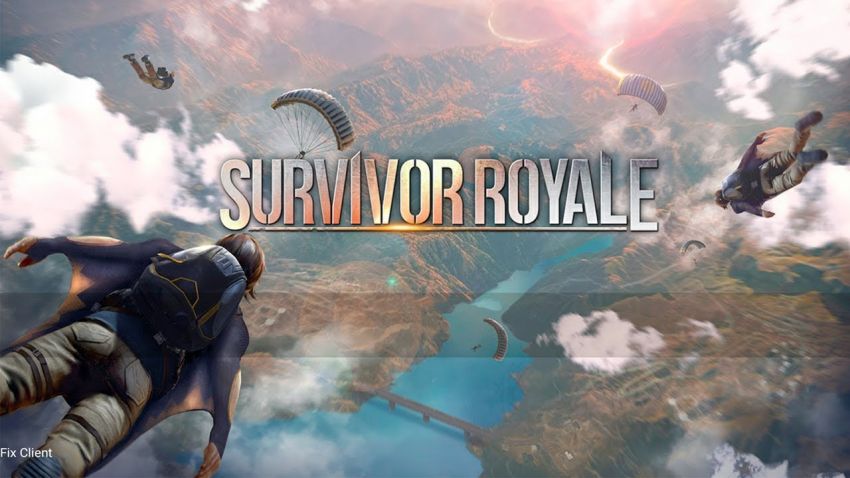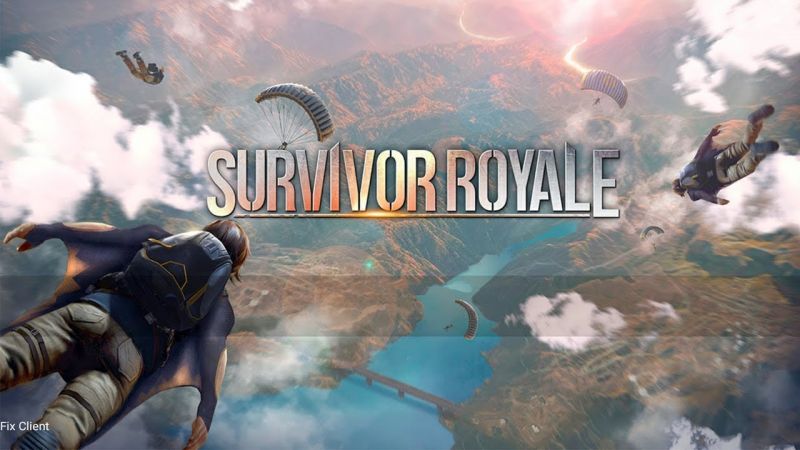 Also from NetEase, this game has been fairly well-received like its cousins. Comparatively better optimized, with a large map (8km*8km), this one sits between Rules of Survival and Knives Out.




Watch Gameplay of Survivor Royale
14. Last Battleground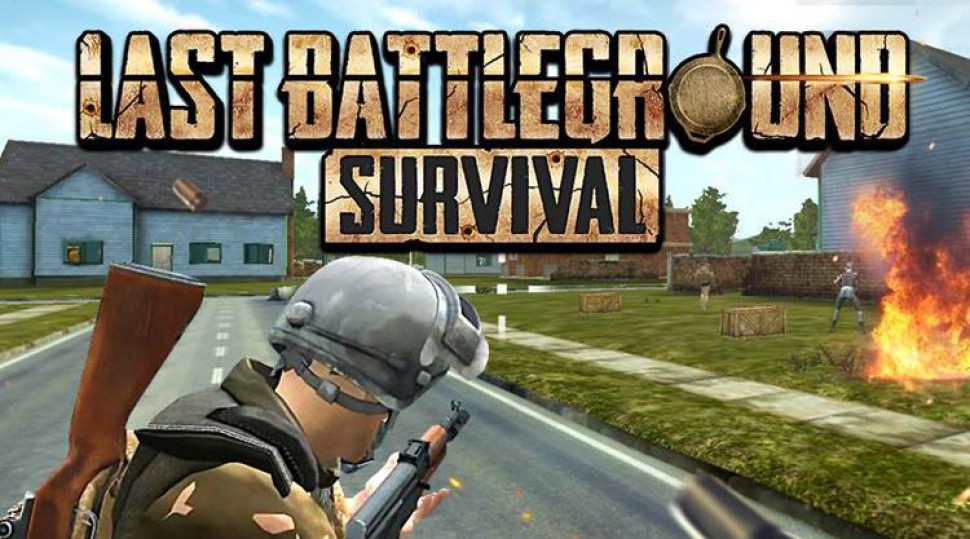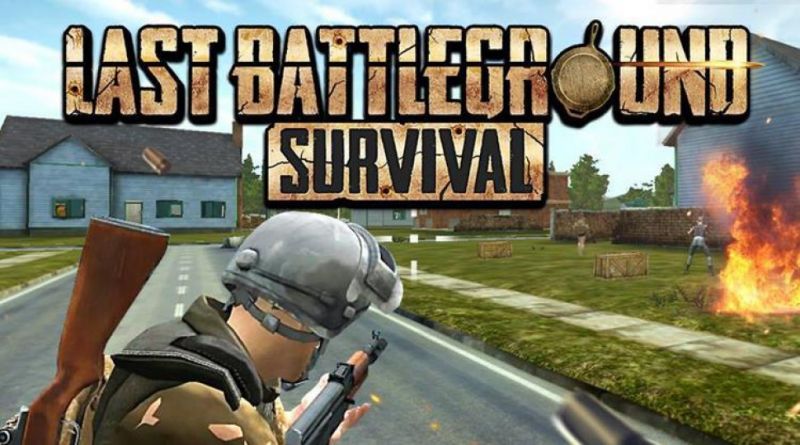 Mech: Time to ditch on foot battles and step it up a notch! If you love the Transformers franchise, this is for you. Featuring mechs, you can go all out with crazier strategies and weapons. Do give this a look.




Watch Gameplay of Last Battleground
Games Like PubG For PC, Mac, PS4, Xbox, and More
1. Survival Squad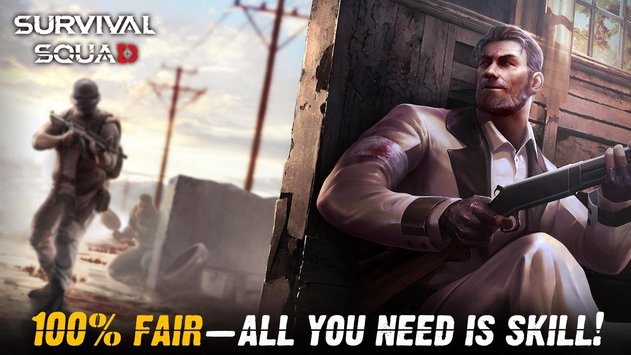 Survival Squad is a thrilling new multiplayer game that lets you compete with thousands of players on your server and prove your battle skills. There are no random draws or luck factors; everything depends on how well you play.
You have to keep fighting enemies to become the last man standing on the warzone. There are many rewards but the best part of this game is the adventure it provides. It has been called the PC version of PubG and has many fans and followers already.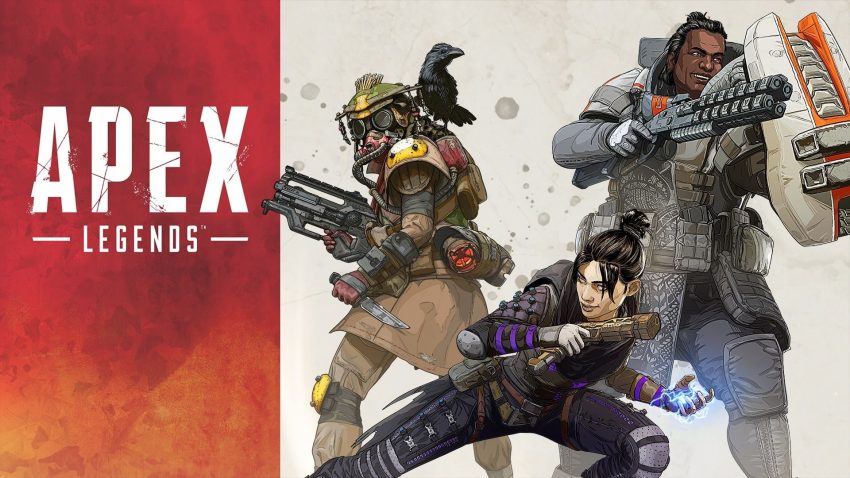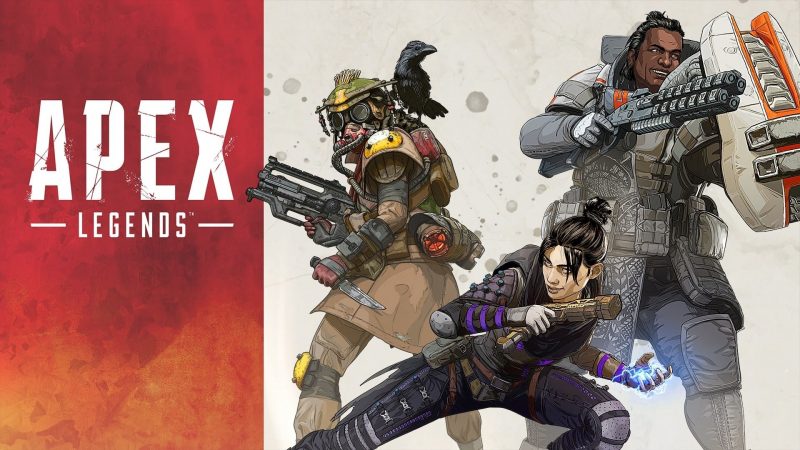 Related: Games like Apex Legends
Apex Legends is a war game for PC that can be played on PlayStation, Xbox, and Origin on PC. It has mind-blowing graphics and great setting. You can choose your character and browse the lineup of soldiers, outlaws, misanthropes, etc., each of whom has their own skills.
The trick of the game is to survive as long as you can through your skills and wit. If you are in the game for long enough, you will be hailed as a legend.
The battles depend as much upon strategy as on power. There are innovative weapons and attacks, which you can approach with a team. Every season has its own challenges and you have to overcome them to unlock new weapons, legends, loot, rewards, and more.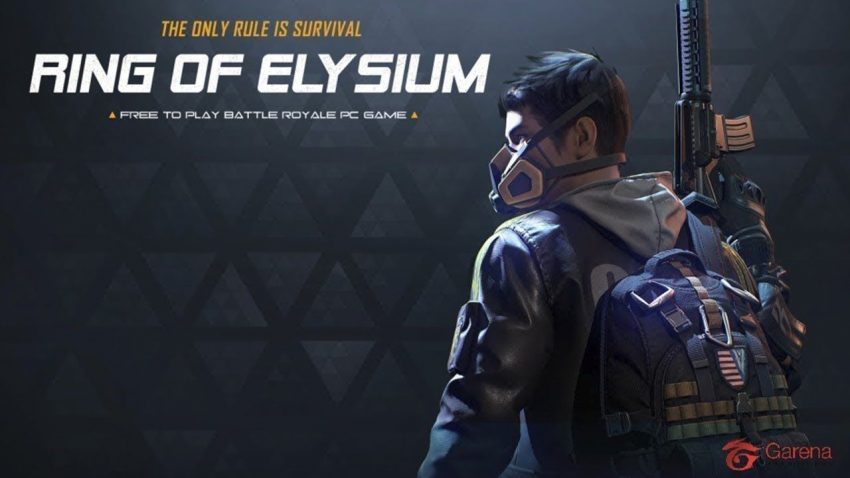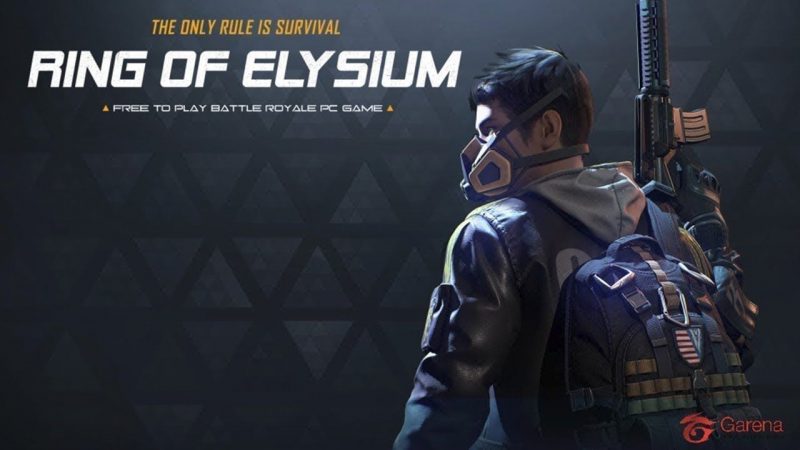 Ring of Elysium is a rehash of an old game named Europa and is very similar to PubG. It is an online multiplayer battle game that has had two seasons so far. It has been widely accepted by gamers as being simple and interesting with minimal glitches.
In Season 1, 60 people have been stranded in a snow mountain and have to flee the deadly snowstorm. Only 4 will survive when all is over, and the players have to make use of their equipment to ensure survival.
In Season 2, 60 people are on a tropical island in the face of volcanic eruptions. The helicopters can rescue 4 people, whereas all of them are on limited supplies.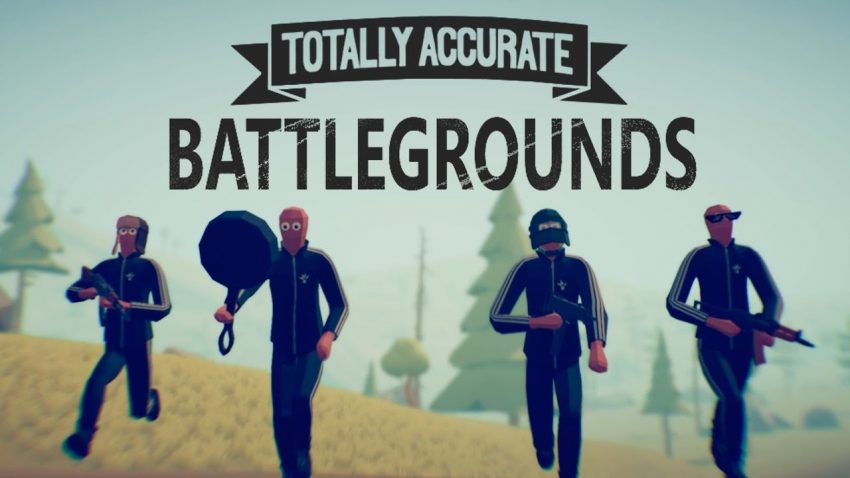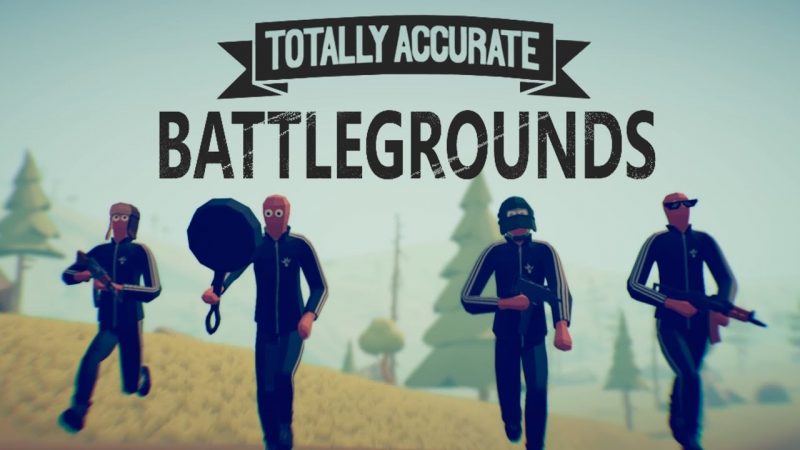 If you have had too much of typical battle royale games but can't let go, Totally Accurate Battlegrounds is the game for you. It is a parody of the battle game genre and satirizes exaggerated player skills and weapons. In this game, a group of physics-based characters has to fight it out on an island.
This game is basically similar to other battle games but has exaggerated movements and weapons. You have to move through a shrinking area to collect weapons and rewards and fight enemies to be the ultimate survivor.
The game's physics engine produces weird motions when you move or fire, which makes the experience exciting as well as hilarious.
5. H1Z1: King of the Kill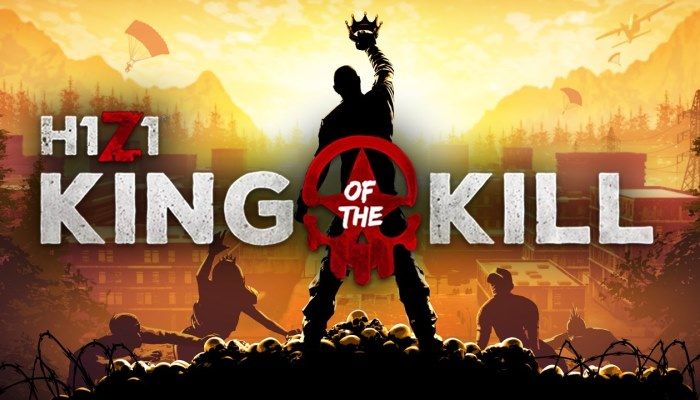 Before there was 'Battle-Royale' there was H1Z1. The game the popularised the genre to the western audiences (although, arguably the first game of the genre was Dayz a mod of the military shooter Arma 2). H1Z1: King of the kill (or simply H1Z1) is the newest iteration of the game.
A battle royale with not much different from the aforementioned PUBG (the electrical dome is replaced with a toxic cloud that gets smaller as time passes).
The art style is pretty similar, scavenging, etc are all staples of the genre as of right now. A nifty scavenging and crafting mechanic is something that help it separate itself from other games of the genre.. Solo-play and team deathmatch are two modes available since its Feb 28, 2018 release date.
6. The Culling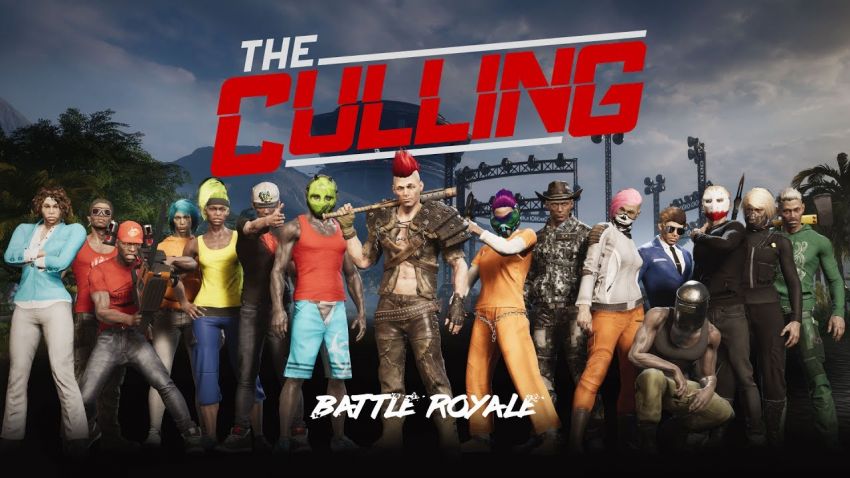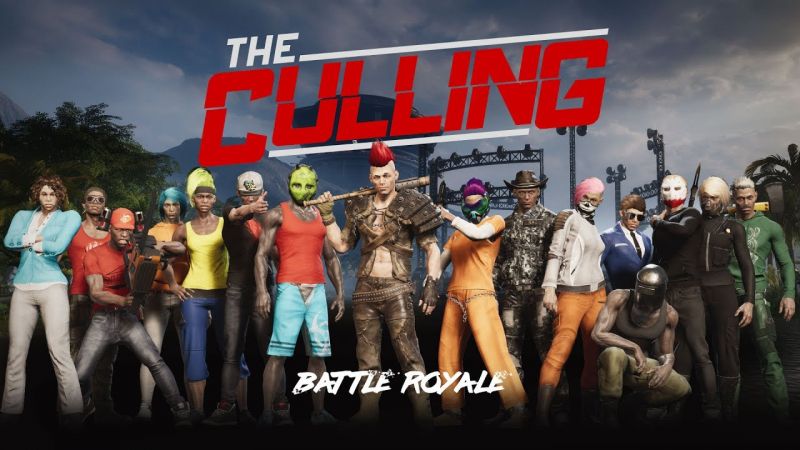 If you know what the word 'culling' means, you'd pretty much get the point that the game is trying to make. It was THE battle royale of yesterday. In 2016, The Culling was all the rage, a Far Cry 3-esque game in the battle royale format (for the time, at least). What happened, you might ask.
PUBG and Fortnite battle-royale happened. The American developer Xaviant tried multiple times to revive the game (even made a Culling 2 – which, sucked). Now, it is being developed for a free-to-play model and seems to be doing better with the public response. Seeing all that, it's a bit ironic that The Culling was the one that received a 'culling' in their player counts.
Available for PC
7. Rust: Battle Royale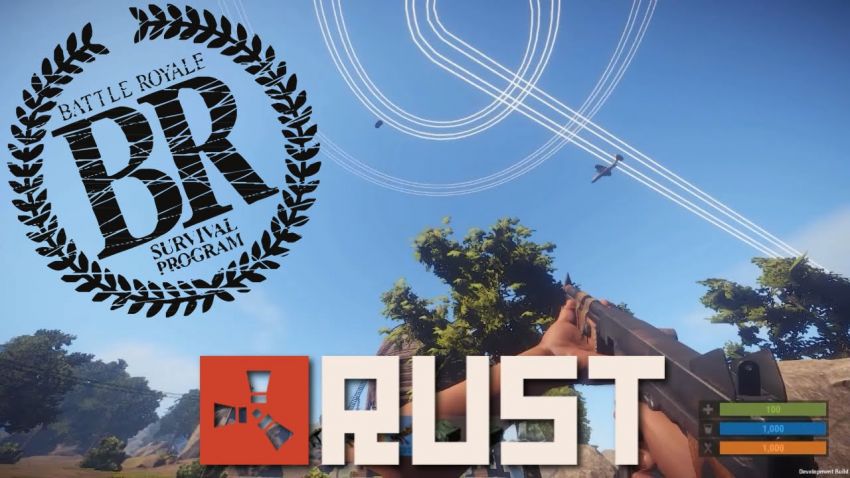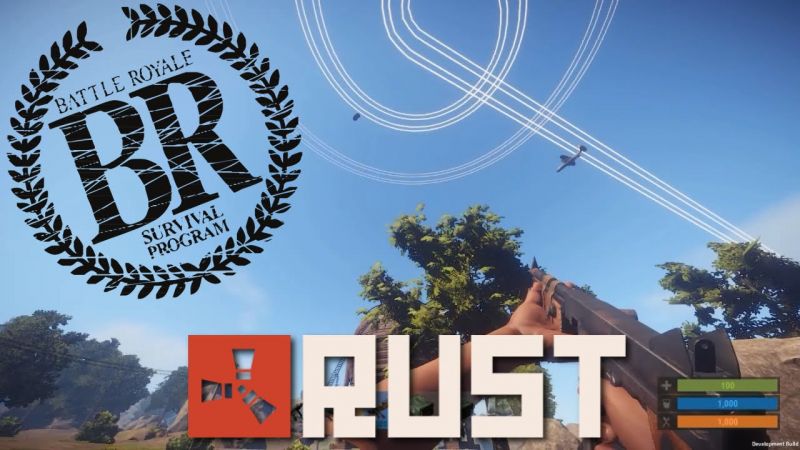 Like cutting trees with blunt rocks? Well, you need to see a doctor. Rust is another BR game in the list that changes things a bit, the battle royale that is leaning more towards survival elements such as gathering, hunting and you guessed it! cutting trees with a blunt rock.
The combat here is much slower and more skill-based as reflected by your arsenal full of WMDs like rocks, melee weapons, bows, and craftable fart guns. On its release, it received rave reviews from "reputable" gaming journalism (oxymoron) sites like IGN (a cough! plagiarism cough!) and Gamespot (a cough! Kane & Lynch a cough!). Jokes aside, Rust might be an acquired taste, but it damn sure tastes fine.
Available for PC
8. ARMA 3: Battle Royale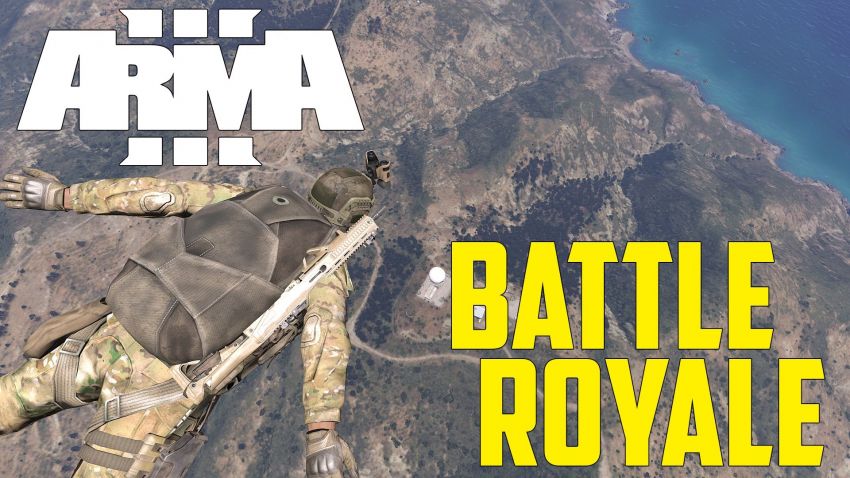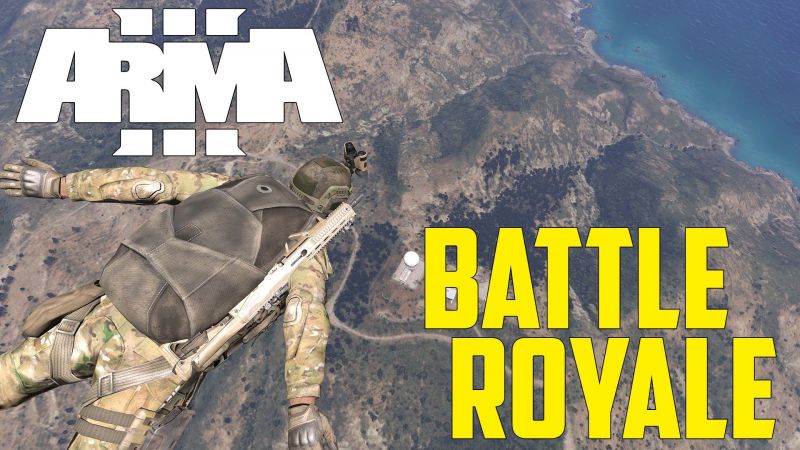 When Arma III came out, it was a realistic battle simulator with a robust bullet trajectory system and a brutal, unforgiving player damage system. Now, like most games – it has a battle royale mode. That's not to say – its bad, its just less fun. PUBR (as it is called) borrows certain realistic physics and game mechanics from Arma III that work to its disadvantages.
It is overall the more realistic shooter but that is not the point of such games, is it? Both PUBG and PUBR are dead similar (minus a few game mechanics here and there). You have to pick which one fits your playstyle better. Another thing to note, the player's gallery in PUBR is substantially smaller than its competitors.
Available for PC
9. Islands of Nyne: Battle Royale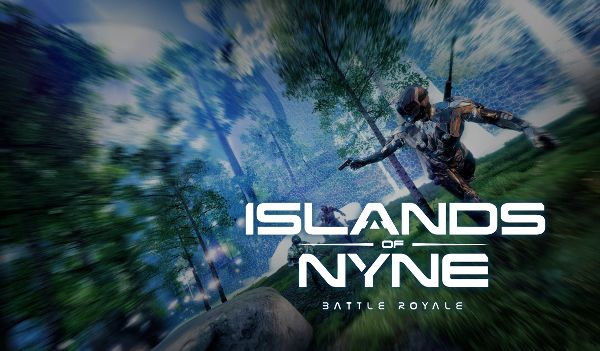 Islands of Nyne is an FPS battle royale game set in a futuristic arena. If sci-fi is your thing and you're looking for a sci-fi battle royale that takes place in a sci-fi setting, this one is not for you. The maps are bland – same old trees and grass you'd expect from a BR game in 2018.
The game has realistic gun and body physics, (bullet drop, weight distribution, speed of player based on a weapon that you're carrying, etc.) which again plays against the benefits of the game. It even lies to us for reusing assets by slotting it into the story (did you really think that we wouldn't find out?).
The weapons roster is – bland. Islands of Nyne is a boring and glitchy mess of a game, to the point where it makes Bethesda Softworks games look like technical masterpieces. Maybe the developer Define Human Studios should spend more time defining their game. There is nothing royal about this battle.
Available for PC
10. Last Man Standing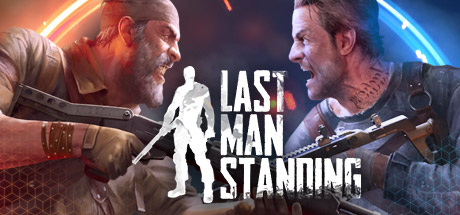 The title of this game aptly describes the player base – if you've downloaded it, you're probably the only one playing it. A free-to-play BR game, The Last Man Standing is a messy looking and playing a game. The only redeemable thing is that you don't have to pay a cent and neither will the developer try to squeeze it out of you (via loot boxes and other transaction methods).
It holds some resemblance to games like PUBG (if PUBG was rendered on the potato engine). The developer Free Reign Entertainment known for their earlier masterpieces like Shattered Skies pretty much use the same textures and game assets here as their earlier game.
Available for PC
11. Infestation: the new Z


Going back to the beginning, Day Z was the biggest name in the BR games of 2013. While Day Z died out due player migration to the newly released games like H1Z1 and PUBG.
Another game at the time (probably the second biggest) was War Z – it had a different story, the community was toxic and hackers ruined the whole game for everyone who enjoyed it earlier.
Soon the player base dropped like a kitten thrown out of a window and that was the end of it. Infestation: the new Z is a revival effort of sorts by one of the original modders of the game – Fredaikis AB. It is a zombie survival game with a battle royale element added to the mix. If you were a fan of Day Z or War Z this one for you.
Available for PC
12. GTA V: Smuggler's Run & Online's Motor Wars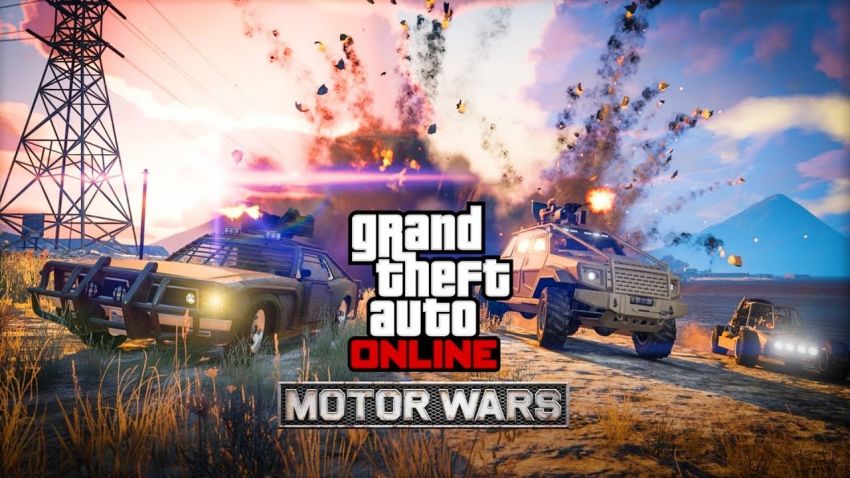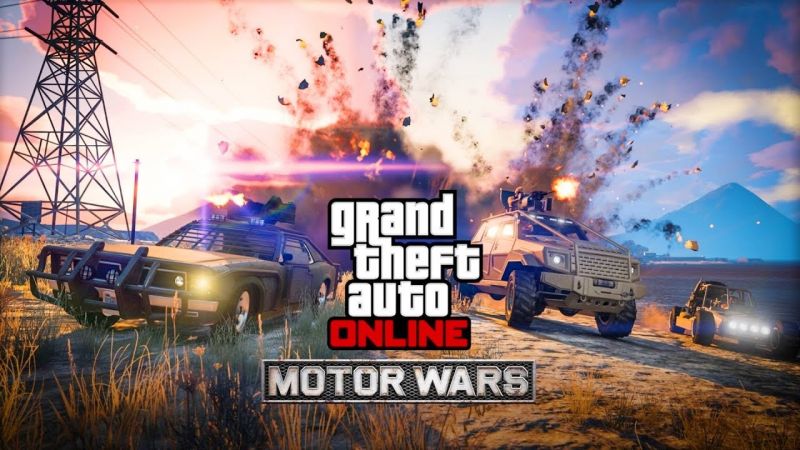 GTA V: Smuggler's Run & Online motor wars are more of a DLC pack to the GTA Online mode of the game. While Smuggler's Run is more concerned with planes, helicopters, drugs and buying hangars.
It is the more chaotic part of the two and the uncouth, savaged and uncivilized person inside you a.k.a. an average GTA online player would enjoy wreaking havoc on the map and its new tools. Whereas, Online motor wars are catered towards the racing fan in you.
It provides you with multiple new vehicles, maps, stunt jumps, leaderboards, etc. which will keep you busy for a long time. You need GTA V to buy both DLC.
Available for PC
13. Unturned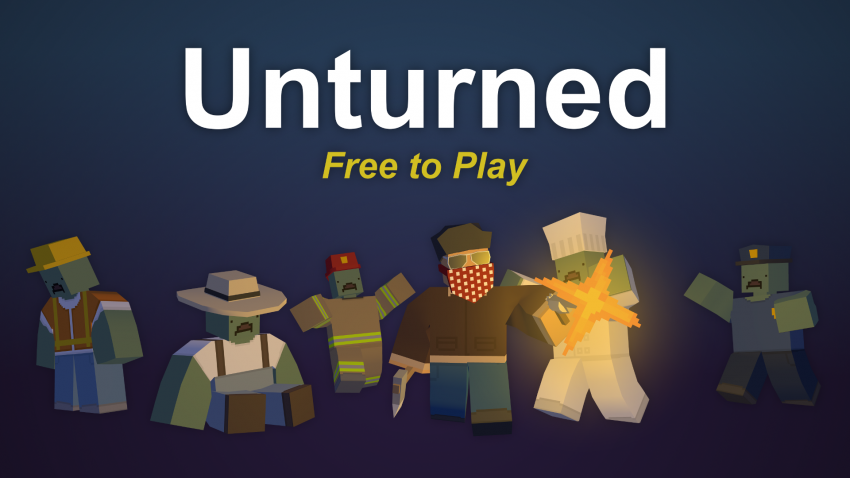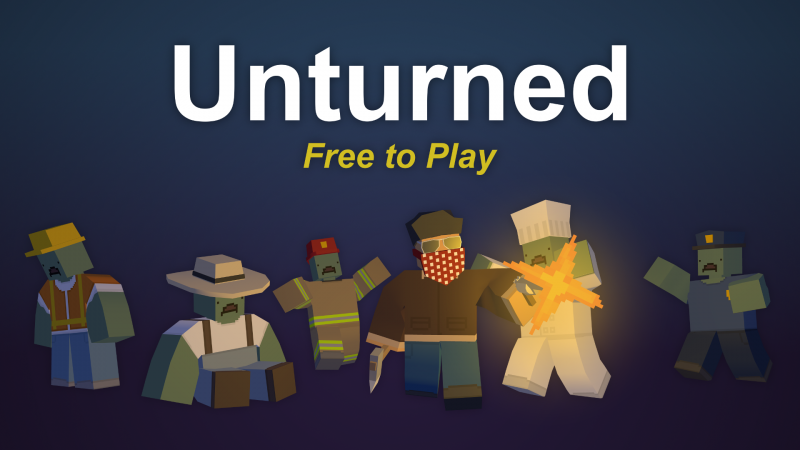 Minecraft and Roblox seem like a bunch of inside jokes that have overstayed their welcome a long time ago and have lost their charm.
From the same DNA comes the game Unturned as the name suggests, the developers were never able to turn this into something worth playing,  on a visual standpoint.
The character models and textures, well, not there. However, the game still manages to be entertaining enough with its crafting and survival mechanics. If you have myopia, I would suggest playing this with your glasses off, it looks better that way.
Available for PC 
14. Ark: Survival Evolved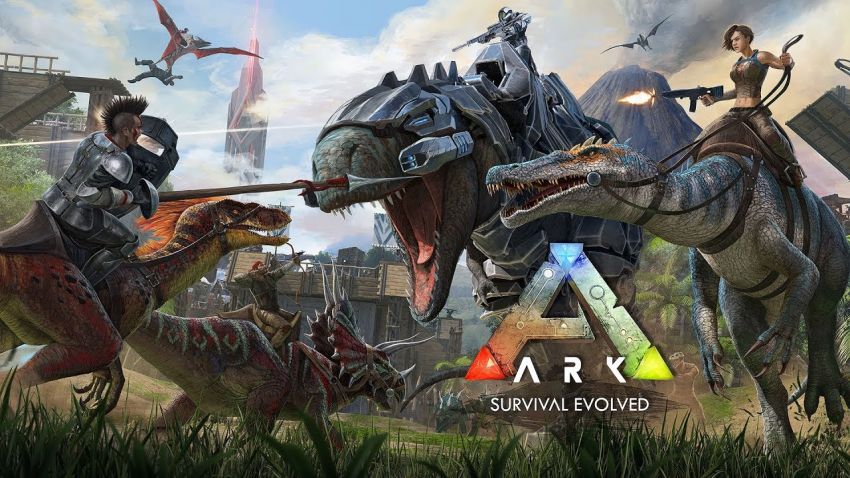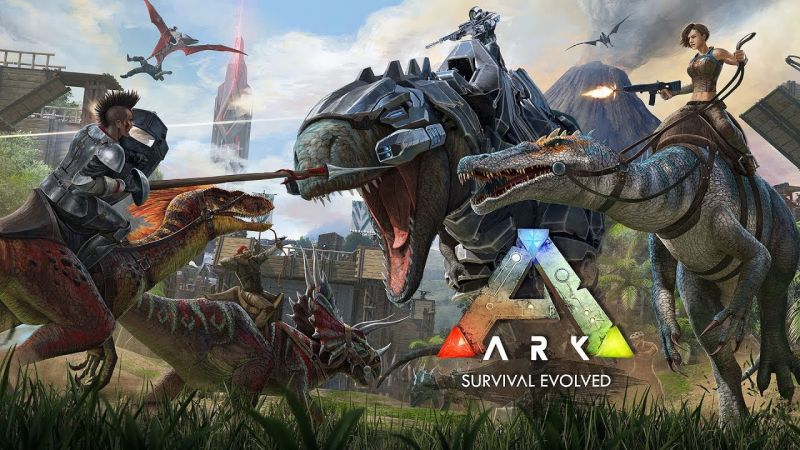 Playing Ark: Survival evolved is like a relationship, if you're in it to have fun, you're probably lying to yourself. That's not to imply that Ark and relationships aren't fun – your level of satisfaction completely depends on the type of person that you are.
There is a lot of grinds involved if grinds to make any progress but as an incentive, you get to mount beasts that can breathe fire or swallow any person a whole (I'm talking about the game, btw).
What other game lets you ride a dinosaur while hunting a fire-breathing dragon. Ark manages to add survival and fort building mechanics into the game mechanics, making all of this a good package for the players. Remember though, you have to put in the necessary time. There is both a single-player and a multiplayer element to this game.
Available for PC
15. The Darwin Project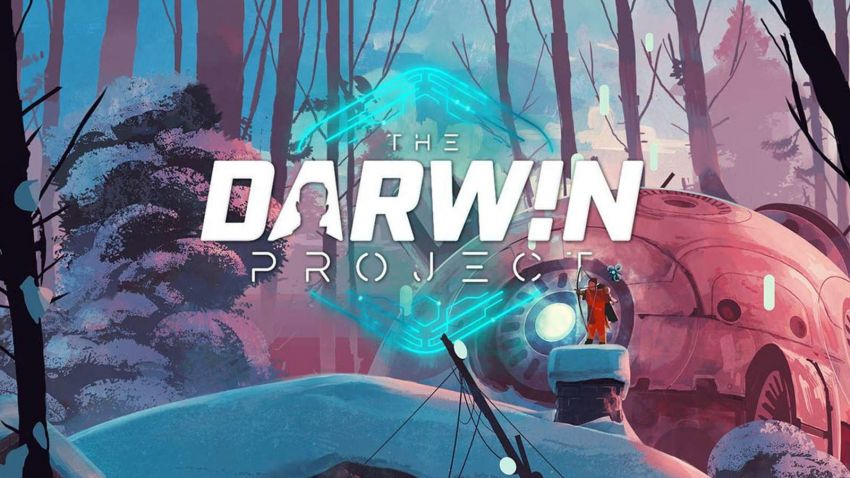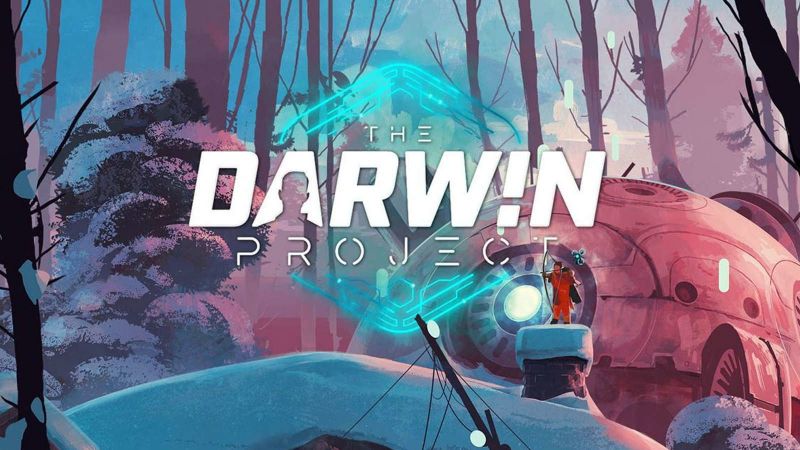 The backstory of this game is something you have heard before, a million times. In the future, due to overpopulation, humanity organizes reality TV-styled competitions between people. There are a few biomes where they duke it out for survival.
From there, you are cast into an icy tundra, where you cut trees, gather resources, set traps and look for weapons and supplies. The team's fortress-like art style keeps the game fresh. The rest of the formula does the same old. The gallery of weapons involves bows as ranged weapons and melee weapons like axes and shovels.
The 11th player is the game director who can choose to favor one player which leads to incentives. It is still in early access on steam the release date is close.
Available for PC
16. Paladin's Realm Royale (a.k.a. Battlegrounds)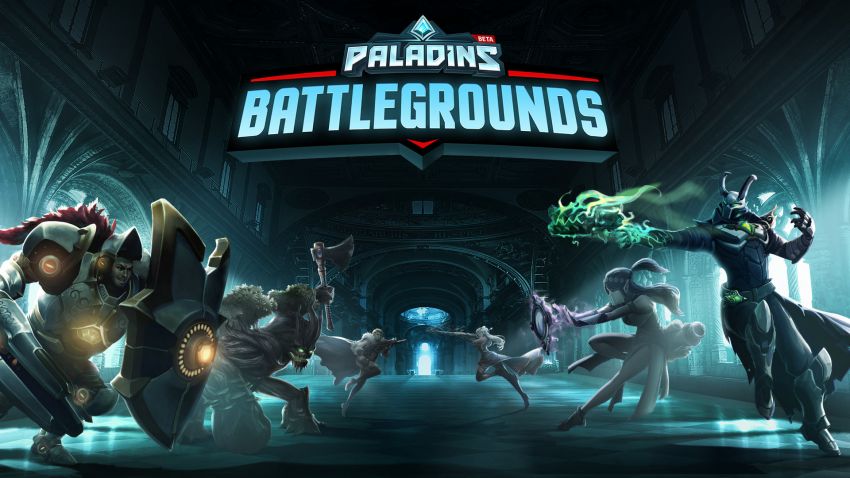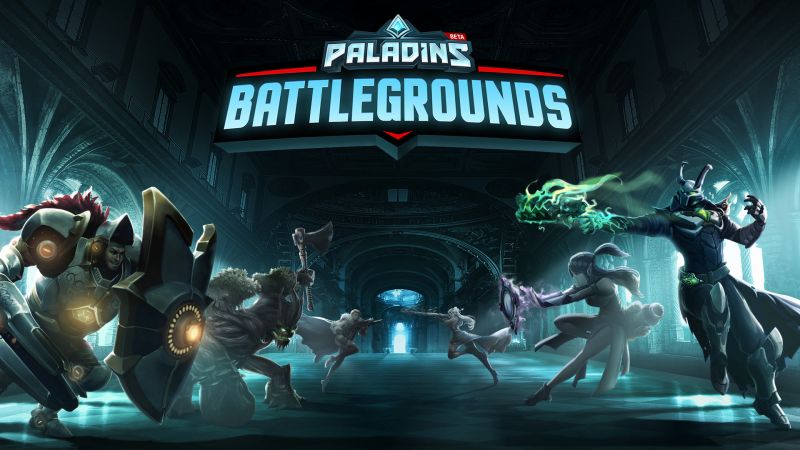 A game that was originally designed to compete with Blizzard's Overwatch saw an early demise as the player base dropped faster than the room temperature of Siberia.
Soon it adapted the FTP financial model, that didn't work quite as they expected either. Now, they have a battle royale, let's see if that works. If you blink fast enough, you might not be able to tell it apart from Fortnite. It has arrows and magic – that's pretty much the difference.
Available for PC
17. Hunt: Showdown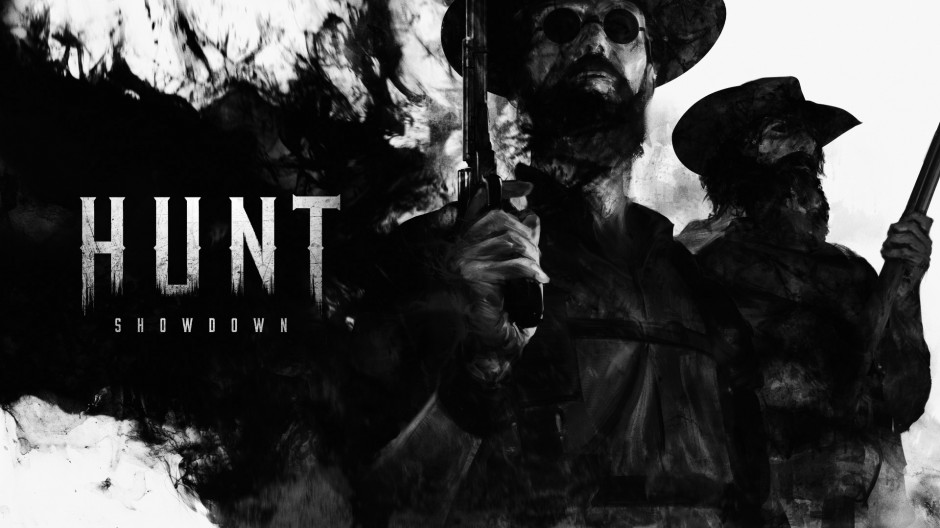 Crytek is the developers behind games series such as Far Cry and Crysis. They have a rich history is making graphically benchmarked games and are also masters in the FPS genre. Hunt: Showdown – sadly though, feels more like a graphical presentation instead of an FPS game.
It feels like the developer lost their Mojo since they developed their last good game Crysis 3. Ryse: Son of Rome felt like a graphical presentation instead of a game as well.
Showdown takes place in a supernatural world where we – the player, are a group of hunters out there to hunt zombies, witches, hellhounds, gigantic spiders and much more. The first person shooting is addictive, there is permadeath on saved progressions of each hunter. Regardless, it all feels way too similar.
Available on PC
18. Fortnite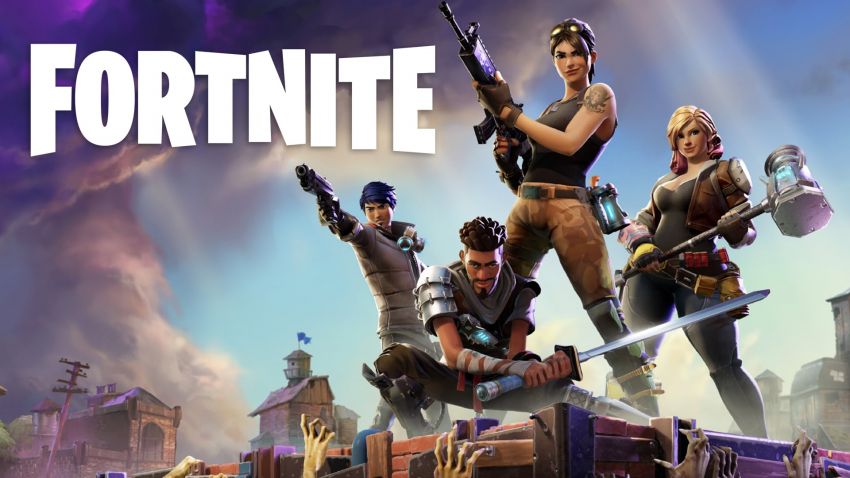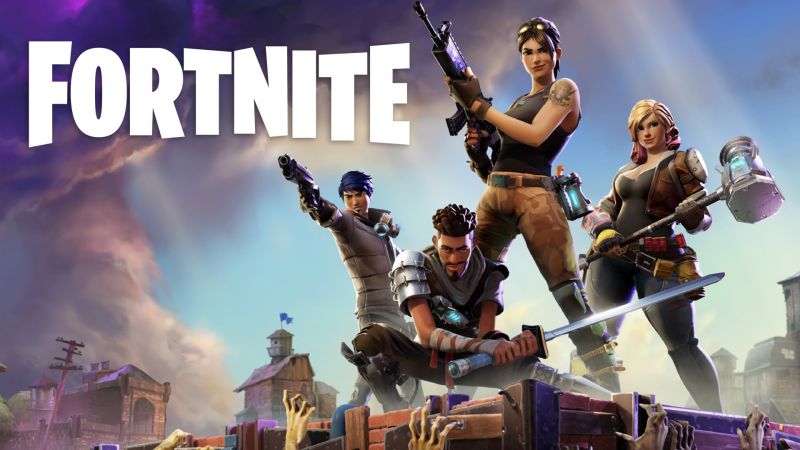 Available for PC | Mac | PS4 | Xbox
Fortnite is the most played BR game as of this moment. A shameless cash grab, broken game, sub par graphics – whatever your excuse is, this game works and people want to play it. A game built in the vain of PUBG and surrounded by the news; both good and bad (cough! lawsuit cough!).
Right now it is a game everyone is playing and talking about on their social media channels. They've had big, multi-brand tie-ups (The Avengers and Mission Impossible being two of their biggest). Fortnite is a train that doesn't seem to stop. It follows a 100 player PvP model which us completely free of cost, riddled with microtransactions and filth (a.k.a. The player base).
Related: Games Like Fortnite
19. Dying Light: Bad Blood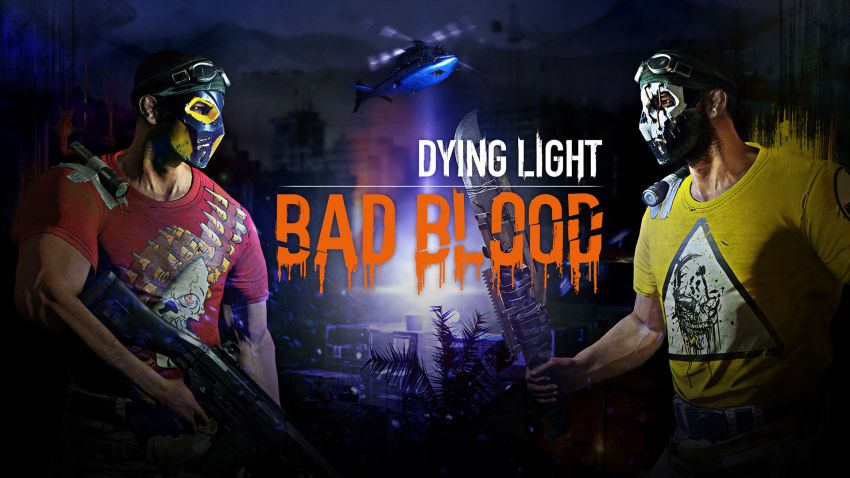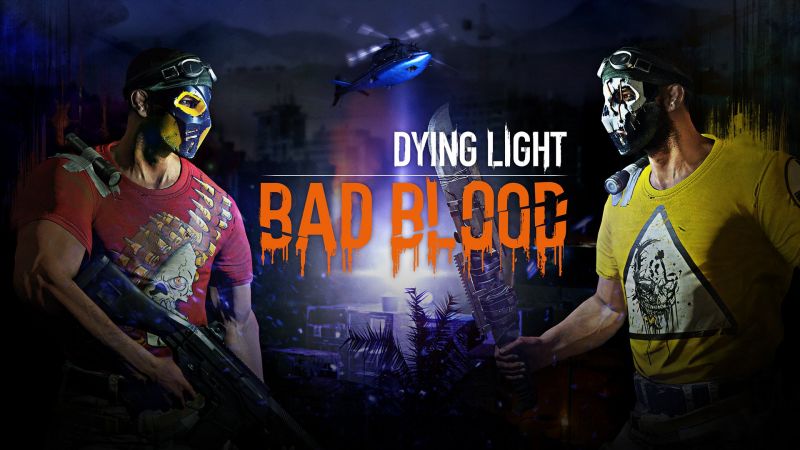 Dying Light, a game developed by Polish studio Techland, (known for Dead Island and Call of Juarez game series) was well regarded for its combat and traversal mechanics. A different and unique take on the zombie genre. The newest member of their family is a battle royale game set in the same universe and while the details are out there, the game world seems to be a perfect fit for the genre.
You will be put into the shoes a courier sent to retrieve samples and the typical whatnots. Dropped into the infected zone via a helicopter, you have to acquire resources (melee weapons, guns, health packs, etc) and finish the objectives and evacuate the area before nightfall.
It has a PvP and PvE model of up to 6 players per map. It is not out yet, you can, however, apply for playtesting it to become the lucky few.
20. Call of Duty: Black ops 4 – Blackout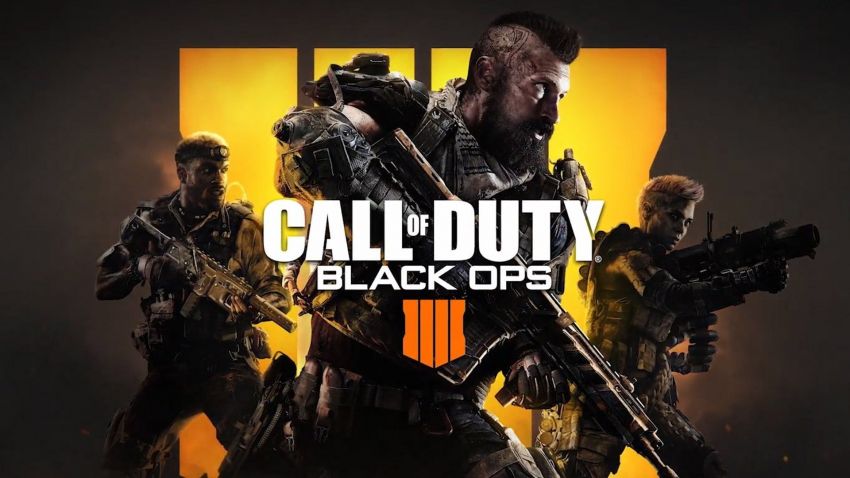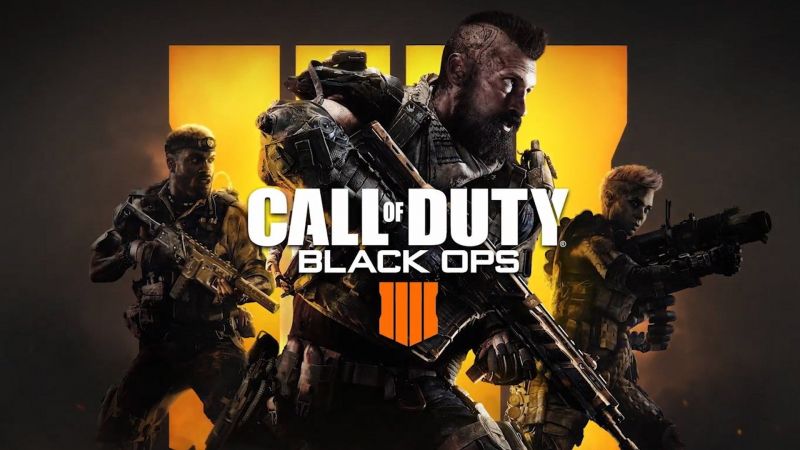 Call of Duty series is trying to get a piece of the battle royale pie with the newest 4th entry into the Black Ops series. It is obvious that they are doing this to make a good buck and they are in it to win it – the developer even canceled the single-player mode from the game altogether.
Activision has received a lot of backlash for this. However, they seem to be focussed and determined, as long as they can provide an experience that is different from other BR genre games out there, it's a win-win for both sides (developers and gamers).
21. Fear the wolves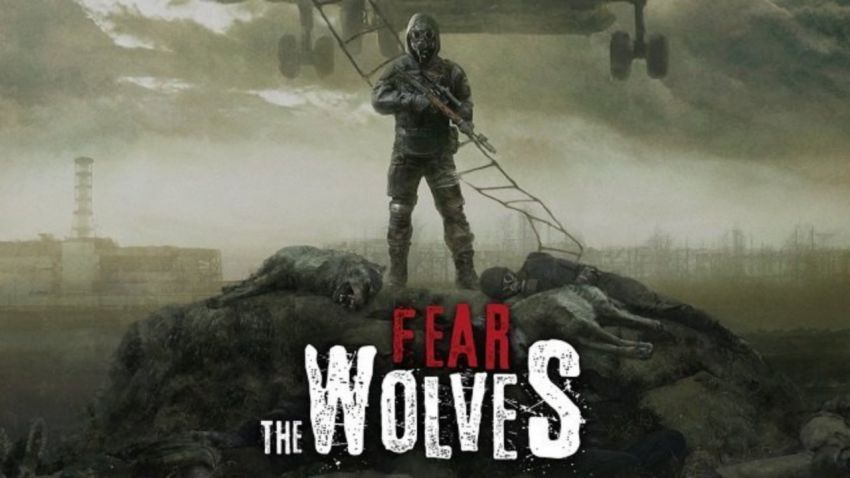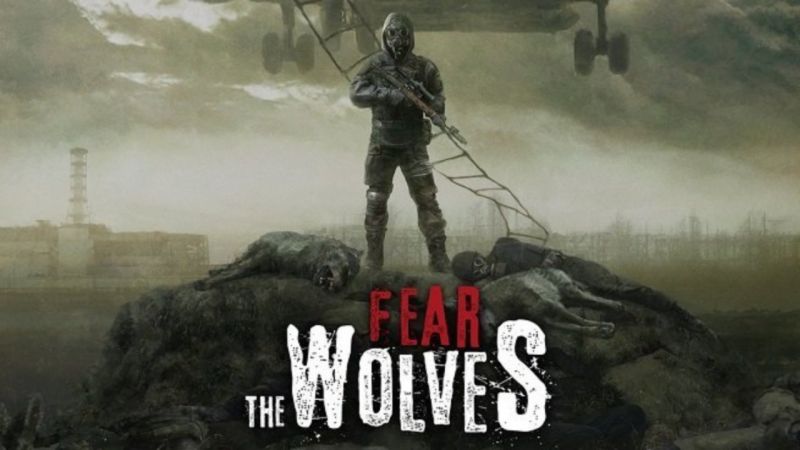 Dubbed as the 'Russian' PUBG, Fear the wolves caught the eyes of gamers, when it's trailer was dropped during the E3 2018 event.
The developer Vostok Games choose to go the FPS route for the game and showcased some impressive graphics and gameplay mechanics. It is more tactical in its gunplay and the player body physics. It is still in beta as of the moment.
Available for PC
22. Battlefield V – Battle Royale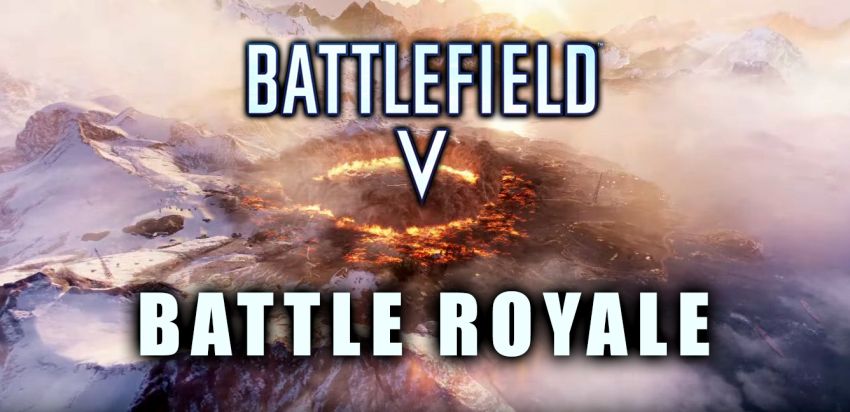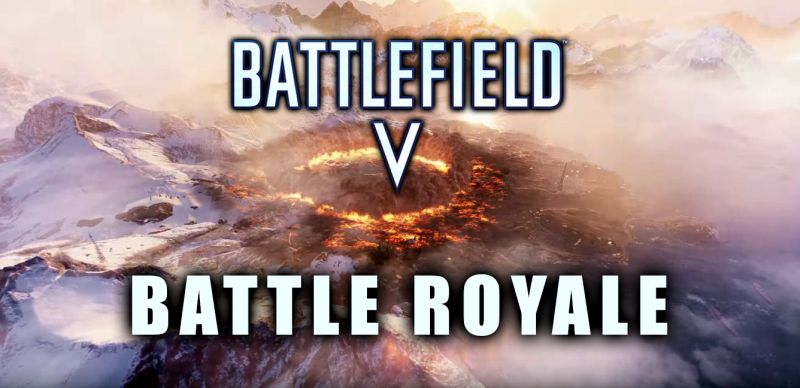 Where there is money, EA will follow. The gaming giants latest game in the FPS multiplayer game series Battlefield V is also receiving a BR mode along with a politically correct version of WWII.
Not many details are out there for this game mode. If you're a fan of this game series, I guess it's good news for you.
23. Radical Heights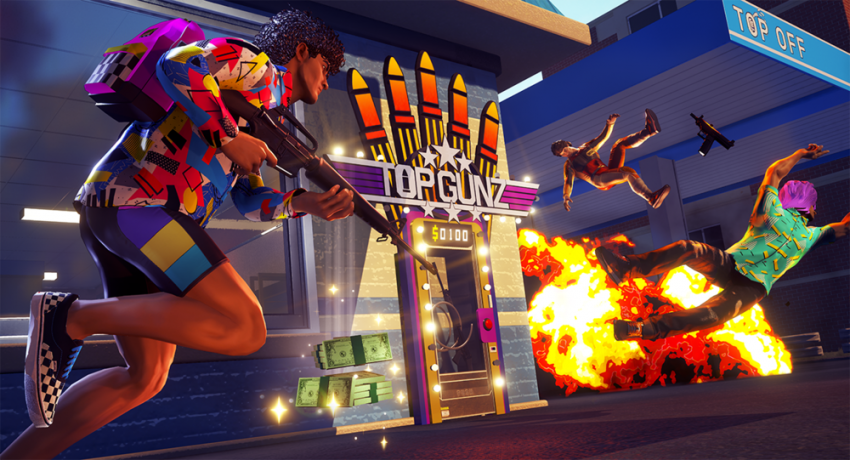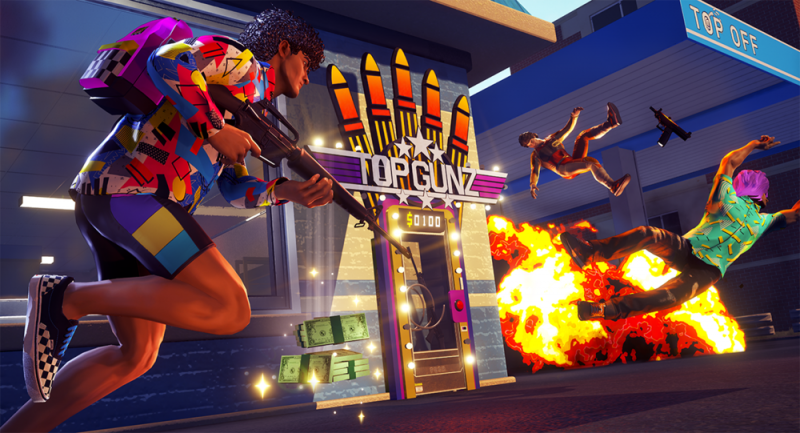 Radical Heights is…Radical Heights. There is not much unique about the game with exception to its art style which is reminiscent of Saints Row games, I guess that's what they were going for. The game received mixed reviews (which is a nice way of saying that critics ripped it a new one).
It was such a big failure that the developer Boss Key shut down one month after the games Early Access began on Steam. However, you should play it for yourselves before you make any judgments.
Available for PC
24. Maelstrom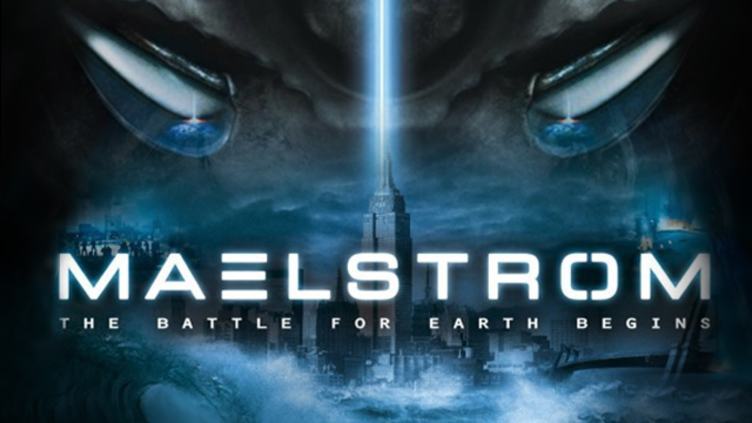 To conclude the list we have something of a unique game. Maelstrom is a naval combat based multiplayer universe. It displays a different take on battle royale as a whole.
There are sea monsters, pirates and a well built naval combat system. The game is like Sea of Thieves with battle royale, looks the same (and WOW to a certain extent). Which is not necessarily a bad thing. It started off as a Kickstarter campaign, which is bad news enough but this one seems to show progress.
Let's hope for the best. It is currently out on Steam as Early Access, where you can try it for yourself.
Available for PC
Here's are all the best Battle Royale games that you can play right now or in the coming months of 2018. So, remember to keep your heads down when the bullets fly and check the cupboards for ammunition and med packs. Also, try to aim for the bushes when your parachutes don't open.
Happy Battling 🙂