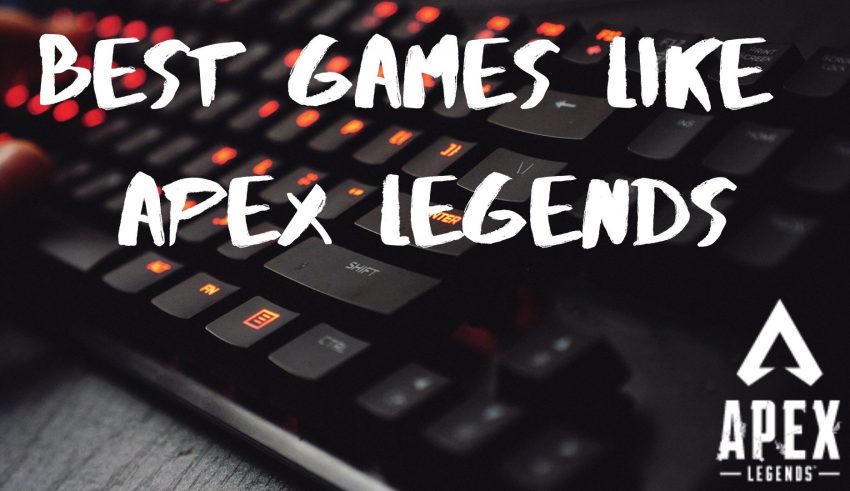 Whenever someone tells that playing games dulls the memory and makes one violent, I can't help but think if they've brains or if they've ever played good fast-paced games. It has been medically proven that playing games can help relieve stress, improve hand-eye coordination, cognitive abilities, mental flexibility, among many others.
Also, playing games doesn't make one violent, lag while playing a game is what makes a gamer violent. For my own part, I adore FPS games especially Apex Legends, which I daresay is the best FPS game available. Anyways let's get to our main topic "Top 15 games similar to Apex Legends".
You might wonder what's even the purpose of this article when Apex is the best one and the most fun to play, but you see, playing the same title over and gets dull over time which is why you switch to something for a while and then return to your game with a renewed vigor anyways I'll cut the chase and get started before I bore you out.
Here is the List of Best Games Like Apex Legends:
Fortnite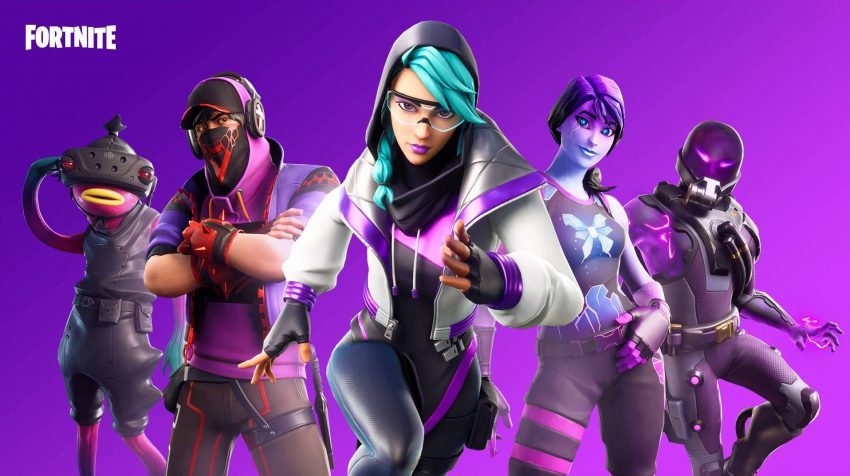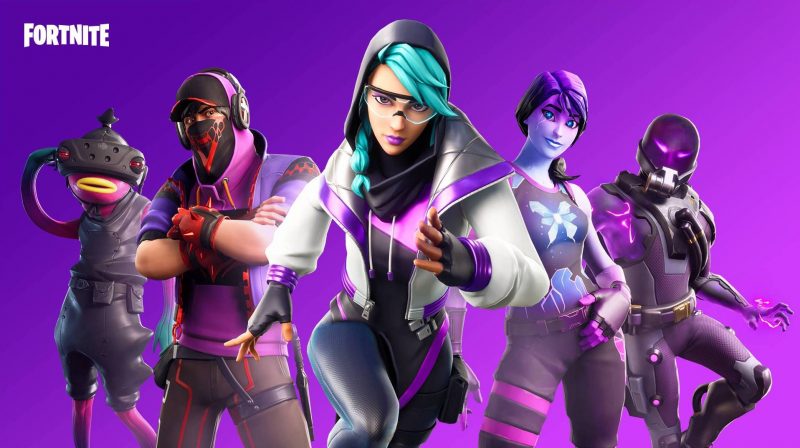 Related: Games like Fortnite
With over a million players globally, Fortnite is a title worth playing and dominating. I daresay that Fortnite is quite a creative cross between FPS game, dance game, and a construction game (well done Epic games!). It is also one of the most played titles right now, Fortnite offers a unique style and fluid gameplay which makes it one of the best titles to try when we can't think of what to play.
If you ask gamers if Apex will be more popular than Fortnite over time, you might get an uncertain answer as both almost flaunt similar fanbase and are on par with the other.
If we compare the gameplay, Fortnite is slightly harder to play, sports cartoonish graphics, and is a third-person shooter, While Apex Legends is a first-person shooter, with incredible graphics and sports special character skills. In the end, everything boils down to preference so let's compare less and enjoy more.
---
Surviv. Io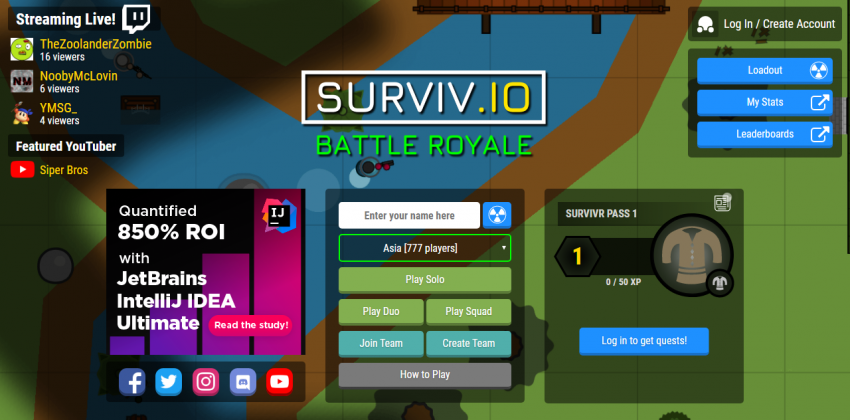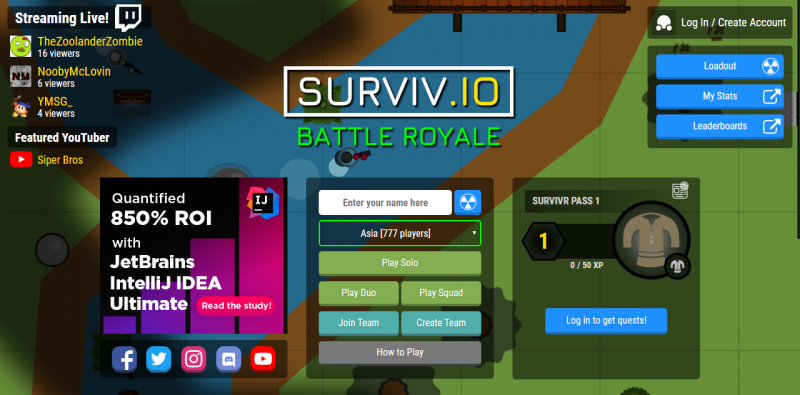 This game totally deserves to be in second place in this article as in a world filled with games full of incredible graphics, Surviv.io sports 2D graphics and still kicks some major booty. Surviv.io is available as a browser game so it's quite easy to access and play either on PC or mobile whenever you're tired of all available games and need something retro.  
With its top-down 2D grid, it might remind you of the earliest GTAs. 
Surviv quite similar to other BR games and hence you can choose between Solo, duo, and team battles. And just like other BR games, you have to scavenge for weapons and finish off other players before the circle closes. All in all, once you try surviv ( If you haven't yet.) you might become addicted to it. 
---
PlayerUnknown's Battlegrounds.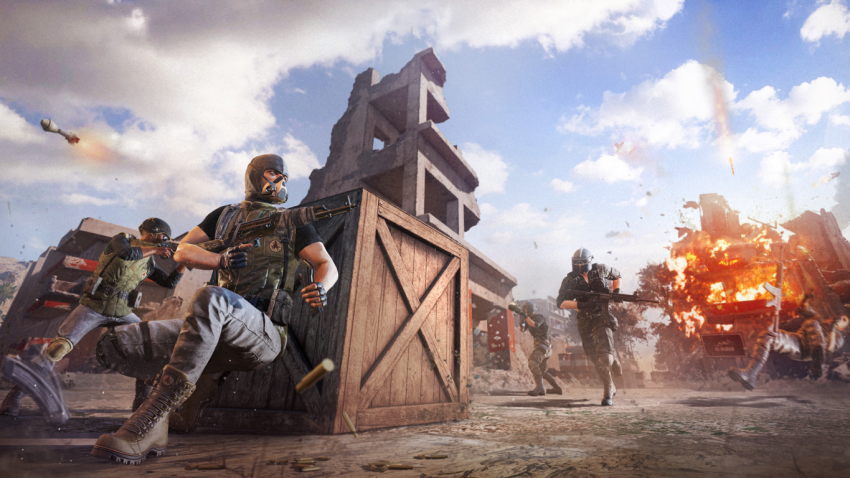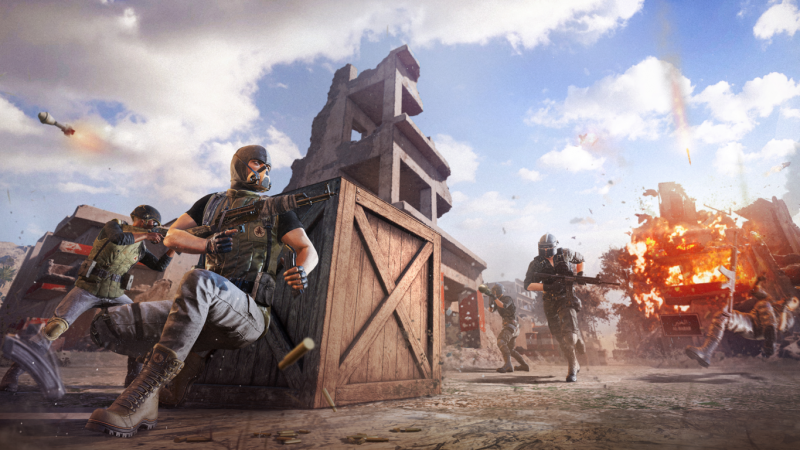 Better known as PUBG it is definitely a must-try title if you ever get tired from spending too many hours on Apex Legends. PUBG is one of the earliest AAA battle royale titles released.  
While many BR games flaunt unrealistic gameplay, PUBG took a more realistic approach toward it and gave a special emphasis on mimicking real-life mechanics and the environment. PUBG boasts a humongous devoted fanbase and concurrent player. Thanks to its free to play mobile version, it's fanbase grew even larger and was even nominated as the best mobile game in 2018. Having a mobile version is what makes PUBG stand out from nearly most of the BR superpowers on here. 
---
Paladin: Champions of the Realm.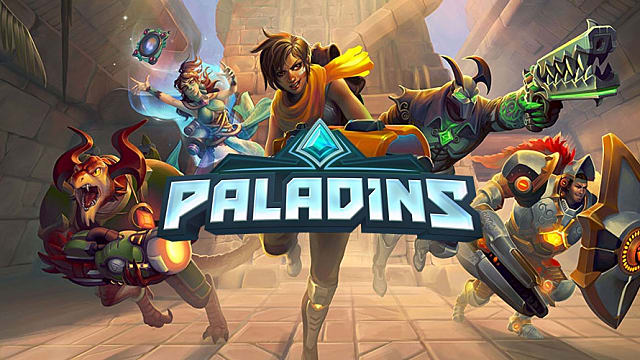 Although Paladins has been accused of copying character skills from Overwatch (Nobody accused Apex did they?) it still boasts a fan base of 25 million. Paladins is a team-based shooting game with plenty of characters with special skills that can be used for 5v5 brawls, or capture and deliver objectives. 
Paladins offer you crisp, remarkably colorful (cartoonish) graphics, and in-depth ability customization. The only major problem with Paladins I can point at is its lousy matchmaking, which tends to make it quite hard to win 70% of the time (And I'm not even a pathetic player). If paladins improve their matchmaking systems, it might become way more fun to conquer.
---
Destiny 2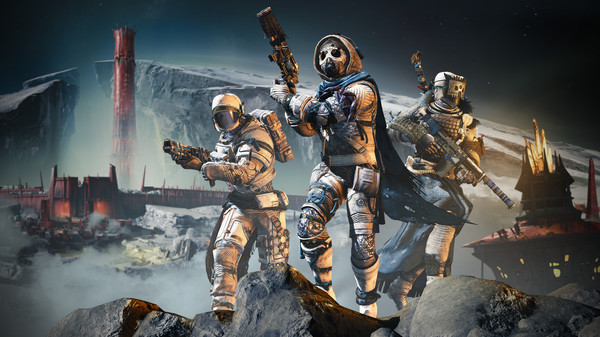 Destiny 2 is slightly newer than Paladins with a difference of just a year. Destiny 1 was the hottest thing that hit the consoles after its release but things started going wrong quite soon (remember that Enemy health bug), Yet, it managed to gain a loyal fanbase that enthusiastically looked forward from the creators. And then its creators brought out Destiny 2 and it was slightly better than the first installment is what I'd like to say but it wasn't. Bungie made the same error and made its gameplay a completely boring mess.
If you're wondering why this game is even on the list then the answer is quite simple, once you've tried something too awesome, you need to try something pathetic as well. but Destiny 2 won't be pathetic in the future and is slowly inching towards improvement and making it one of the most desirable games out there.
---
Overwatch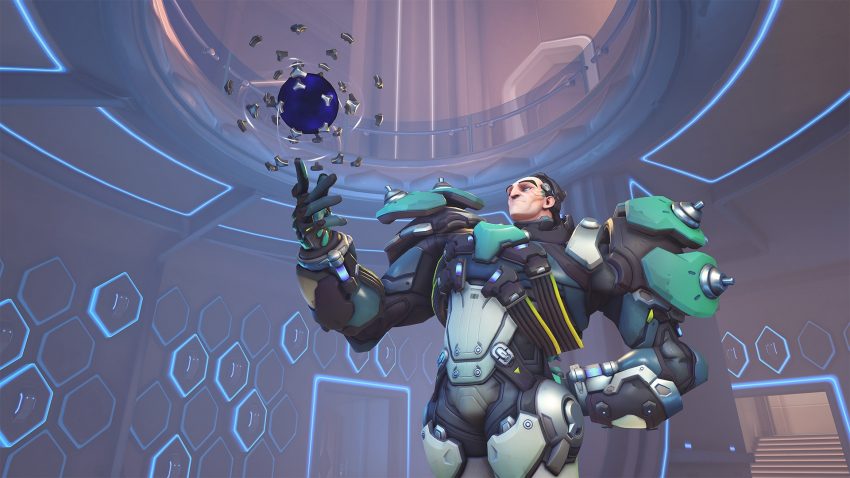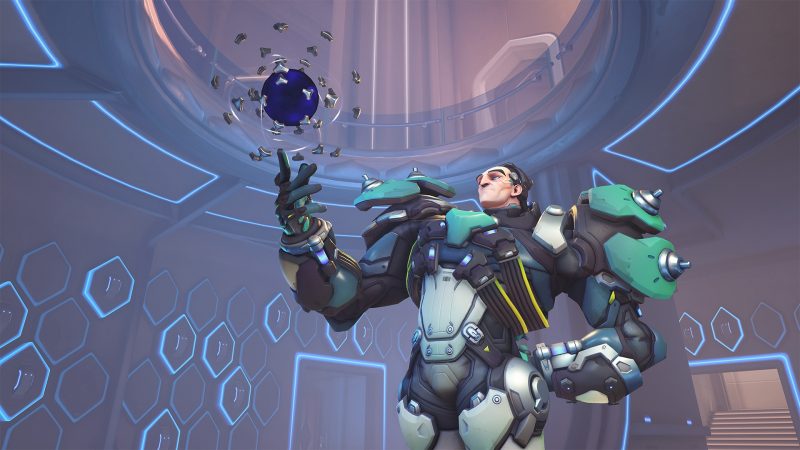 My heart goes out to Overwatch as many bigwigs copied its uniqueness, threw in a few of their own few things and viola! We have the next big thing. Yeah, I'm talking about Apex which has nearly a similar character skills system (sure there are a few differences). 
Once Overwatch was considered as super addictive and it's storyline made it even better but now it isn't as popular as it once was. Yet, it is still a title totally worth playing, I might even give the throne to Overwatch for its ingenuity. 
---
Titanfall 2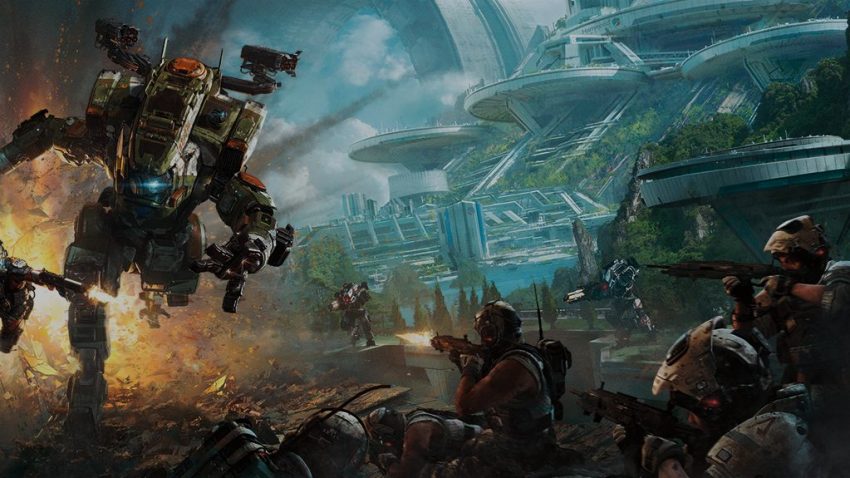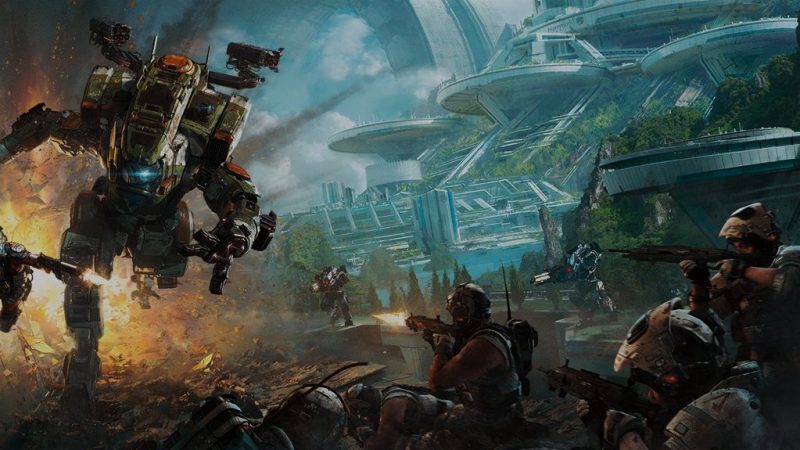 At a glance, I nearly mistook it for Call of Duty but it's a totally different game (And apex and taken notes from Titanfall 2 as well…). Titanfall feels like a cross between CoD and some mecha game and with its sliding ability, it feels even more like CoD. 
Titanfall improved quite a lot from its predecessor but it still had a limited amount of titans (Yeah! using titans and setting things on fire!). Titanfall 2 boasts some great maps and if you wonder where Apex got the idea for its maps, look up Titanfall. I don't have anything against Apex, I adore it but before you play Apex, you need to pay your respects to the games that make Apex what it is. 
---
Anthem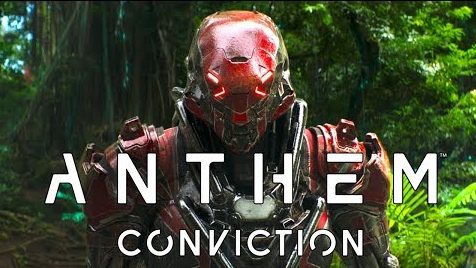 The first time I watched its trailer it was so beautiful that it gave me goosebumps… yeah love at first sight with a game (story of every gamer). Anthem offered a lot in its trailer, like flying around, open-world RPG, incredible graphics, a futuristic world… and then the game came out, and it was a big disappointment.
It was like seeing a beautiful lady falling in love with her and then she takes off her makeup, (well it was too good to be true anyway.) Anthem was disappointed mostly due to its poor optimization and loading screens, hopefully, developer teams will solve all the issues and give us what they promised.  Apex players might find it similar but it isn't a BR and is huge and then there's flying which makes it worth investing time in.
---
Darwin's Project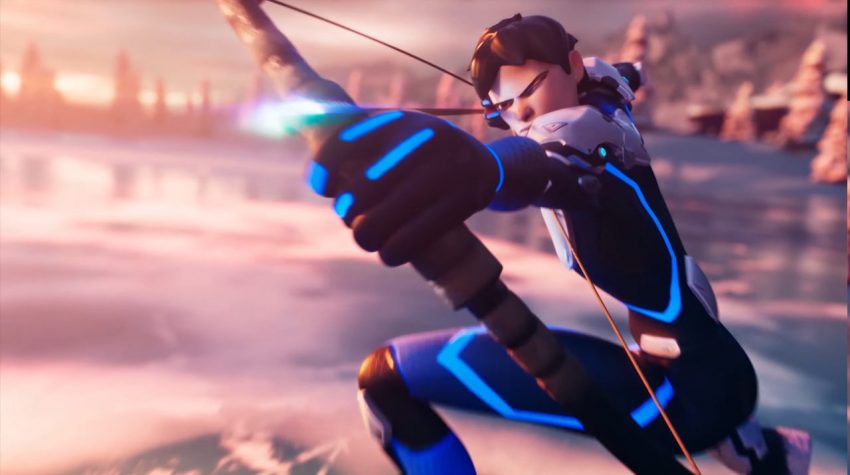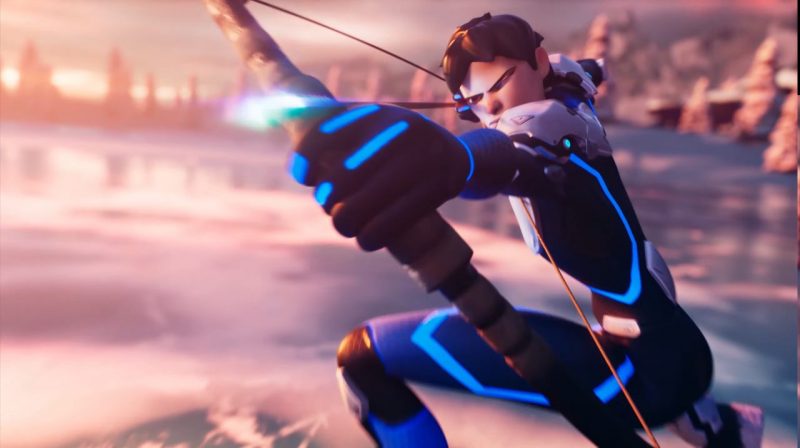 Darwin is one of the latest titles by Scavengers and they've done quite impressive work on Darwin Project, they took all the best parts of their old game and compressed everything into one game, and the results were a stunning cross between Fortnite and Hunger Games. 
Darwin displays the Canadian Rockies and is more of Hunger Games than Battle Royale where you have to destroy your opponent and survive the elements and face down whatever the Director throws at you (smells like an incoming addiction) all that makes Darwin a highly recommended title to drown in case of Apex boredom. 
---
CS: GO Danger Zone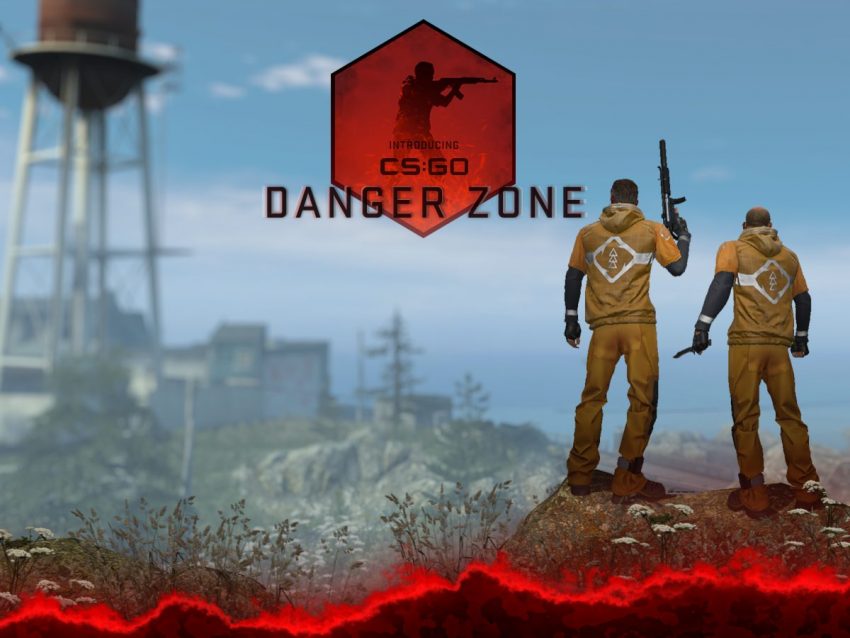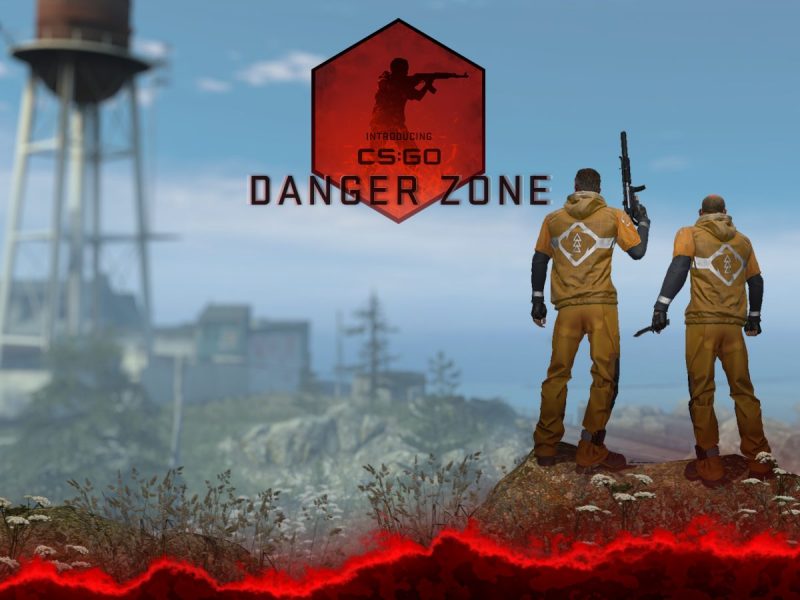 CS is sure to give the majority of gamers a couple of childhood flashbacks, me included. I remember saving up pocket money (or begging at mom) and spending it all at cyber for hours and hours of CS, those were some good times.  When I first heard that CS got a new edition it felt like a meeting a long lost friend. 
CS Go: Danger Zone offers the right amount of hardcore-ness, which the fans have been screaming about. CS has faster games as the total number of players in a match is just 18 instead of the usual 100, not bad, having a smaller number just puts one on the edge and is quite ideal if you can't spend 30-40 mins per game.
---
Call of Duty: Modern Warfare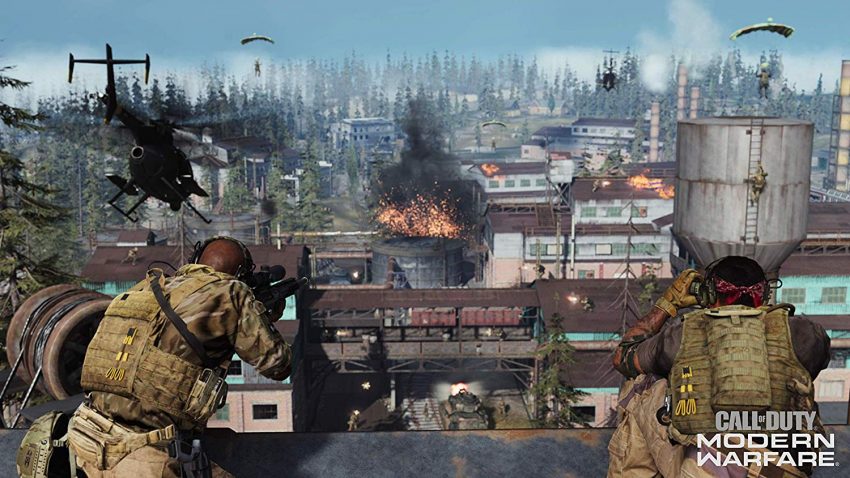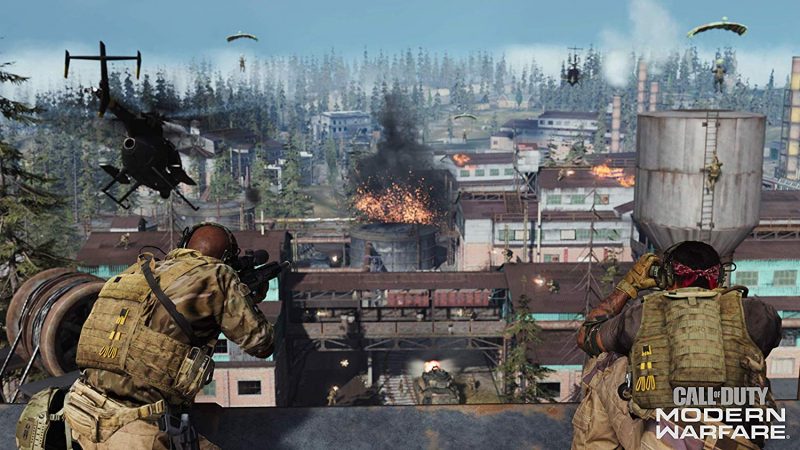 About the time I reached here, CoD Modern Warfare (2019) sports a story type gameplay and doesn't have a BR map yet, but according to the rumors it might just arrive on 10th March 2020 which is tomorrow.
MW isn't a BR yet but one can still play multiplayer matches which are quite tactical and rapid, MW (2019) has been tagged as the best CoD in decades and why won't it be? It's simply too realistic. Developers have even put in options for opening the door, we either open it slowly or burst through and make a near-perfect entrance(Should've added  "I'm Back" as well.) 
---
 Z1 Battle Royale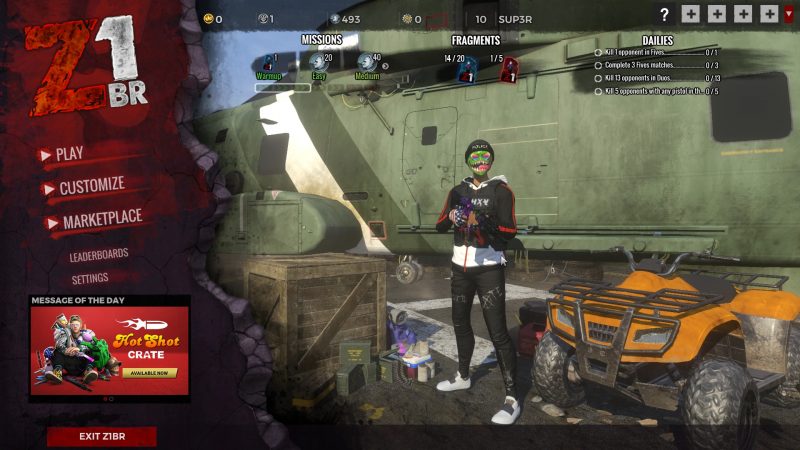 Originally known as H1Z1, Z1 is one of the oldest BR. In early access phrases, it was quite troublesome due to  Bugs, disconnection during games, and low player count. 
The original title was a lot better than it was during the early access phase and became a popular alternative for other BR games. It was rechristened as Z1 in March and is currently one of the most favorite and detailed FPS games. 
---
Cuisine Royale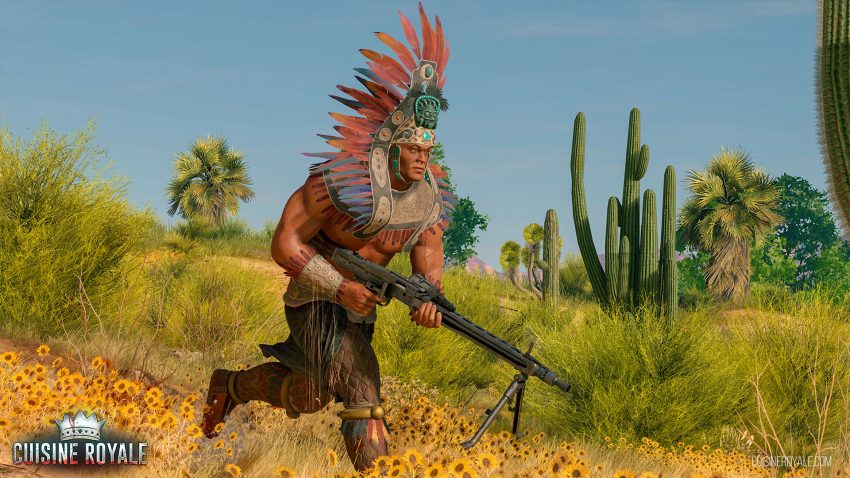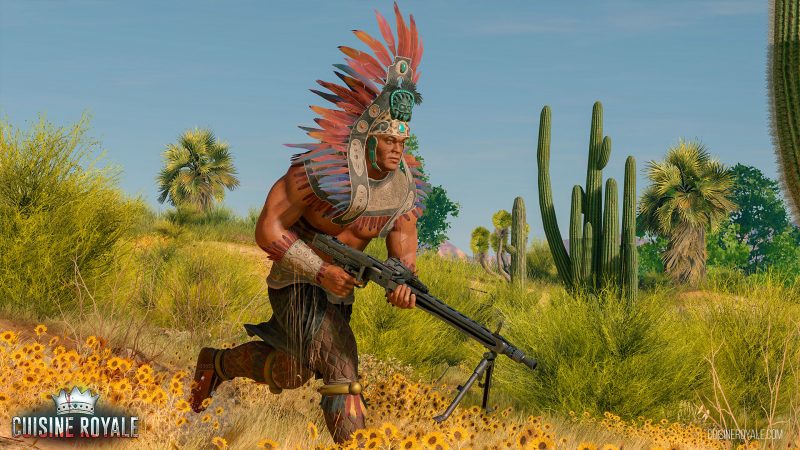 Sometimes when you play a joke, it can end up being incredibly famous, that's how Cuisine Royale was born. It originally started as a parody of the genre itself which is quite rare. 
In Cuisine royale you hunt kitchen for weapons and use them to achieve victories (yeah killing with a spatula). The game was meant as an April fool's joke but it became quite famous and one of the must-try games. I think they should bring Latina mom's skins and make slippers the deadliest weapon… then it will become the most played game in just a few months. Yeah! And throw in special Latina mom characters too. Thanks, I know I'm a genius. 
---
Battlefield V: Firestorm.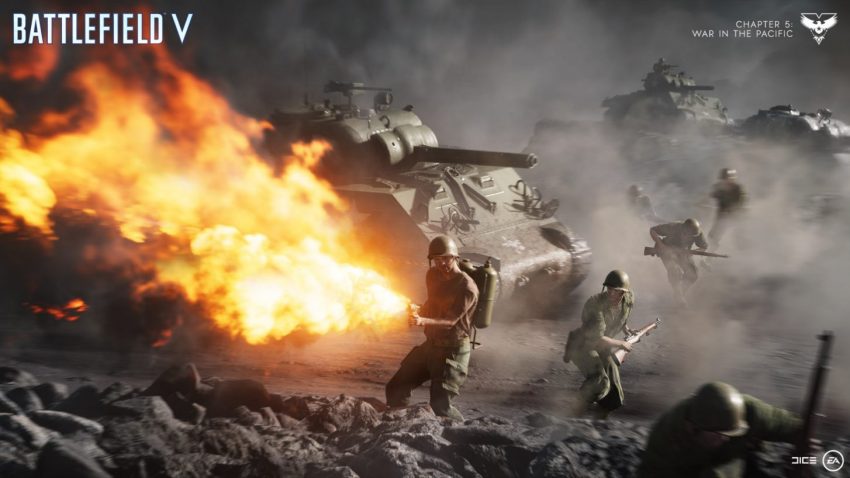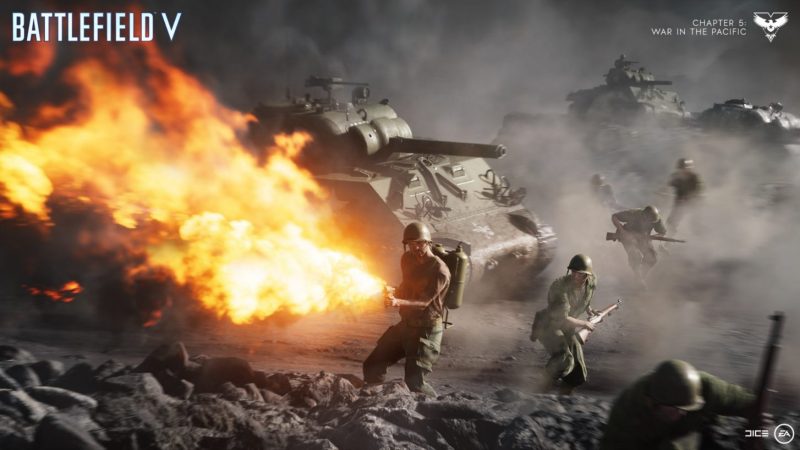 Battlefield 1 was quite an impressive game, but they surpassed themselves even further in their next sequel Battlefield WWII. It was quite surprising how they kept things unique even after so many battlefields and world wars. Battlefield V firestorm recently got its BR mode and it's just freaking incredible! (Pardon my french!).
A while back I was thinking how great it'd be if CoD mobile BR had tanks active and here's just what I wanted. Battlefield V firestorm has Tanks, Helicopters, and obviously other vehicles on a huge map. It's uniquely done if I ever got bored of Apex. I'd hit battlefield V firestorm, ride some tank and go Boom Boom! 
---
WarFrame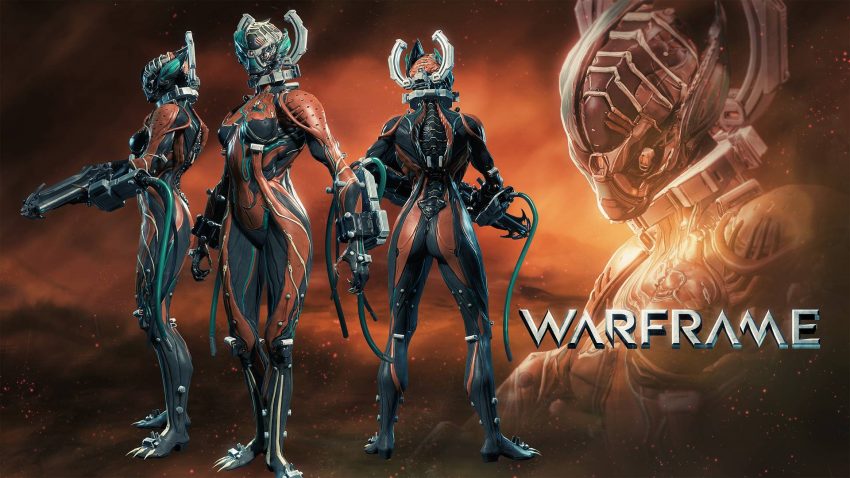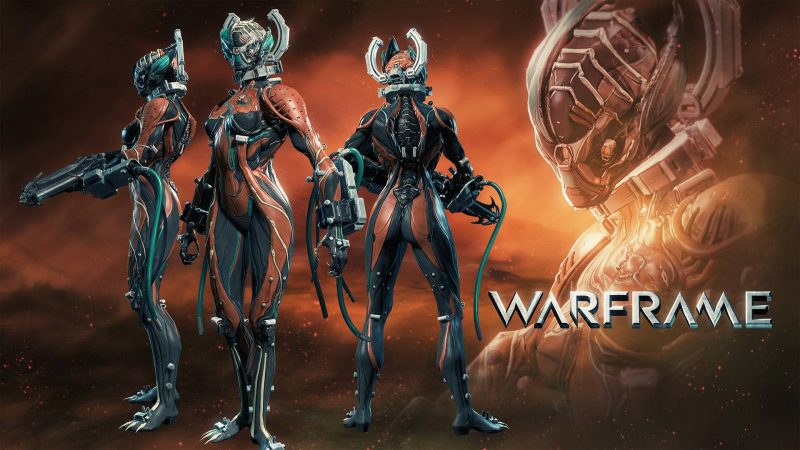 While CS: Go is all about short gameplay, WarFrame is totally opposite. Warframe is perfectly suited for people who're into co-op RPG games and prefer building their character while exploring a beautiful world. Warframe has one of the most detailed combat systems which makes me want to keep fighting forever. 
Warframe also offers maneuverability options like sliding and leaping through vast environments. Warframe updates constantly, it updates so much that if you compare to what it was 6 years ago, it'll be completely unrecognizable. 
---
Conclusion:
And now that we're closing (finally!) I'd like to be surprised by how much research you can get done if you have no life whatsoever. And yeah! Writing all this sucked more than playing all those titles, I guess writing about things is always going to be harder than experiencing things first-hand.
There are still so many titles worth playing when not playing Apex or any other game, sure it'll make your parents or your lover (in case they aren't a gamer) roll their eyes and disapprove it but I don't think you'd care about all that when there's a good game and even better gaming buddies waiting for you.
---
So you better play hard, kill more, die less, and become a legend:)