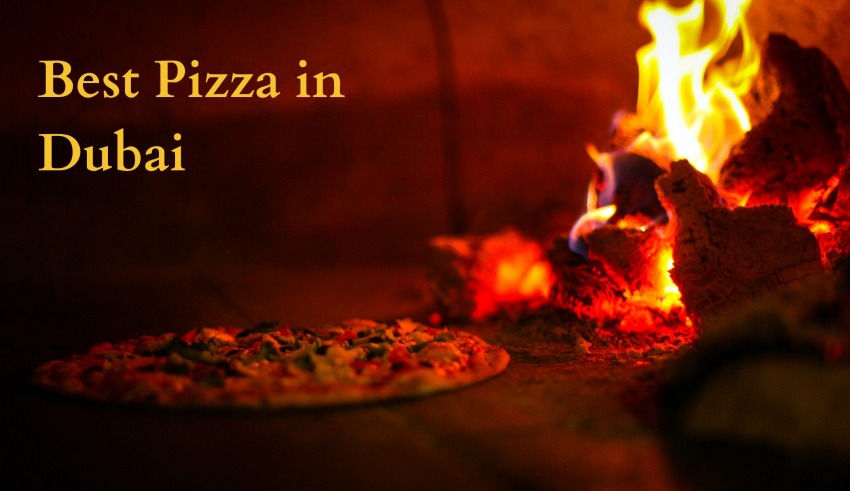 Hi foodies and food connoisseurs! Feeling bored at home? Why not try something delightful? You already know the most popular food item in the world. It's the hamburger. But, it's time for something that is even more delicious and flavorsome. We are talking about the second most loved food in the world. Well, you guessed that right! It's your favorite pizza that has a crunchy taste and a crusty base.
This time we are going to take you on a virtual journey to the 'City of Gold' Dubai to find out the 15 best pizzas there. This article encompasses the top 15 Pizza in Dubai that will satisfy your appetite and make you forget the hectic schedule that sometimes puts you down. If you are a citizen of Dubai or a visitor, this article is for you. We have included the 15 best pizza places in Dubai that offer ultra-fine quality pizzas of diverse kinds, sizes, and flavors.
From the Classic Margheritas to Truffle, from Bufalina to a Giant 28 inch Party Pizza, these restaurants have got you covered. Just as a cake comes with a cherry on the top, these pizzas are loaded with savory toppings like bell pepper, caramelized onions, jalapenos, etc.
These pizza outlets are completely going to transform your dining experience by providing you options for Italian, Spanish, and even Japanese authentic flavors. Hurry up and accompany us on our common foodie journey to uncover the mysteries behind pizzas in Dubai.  
Here is the list of 15 best pizza in Dubai: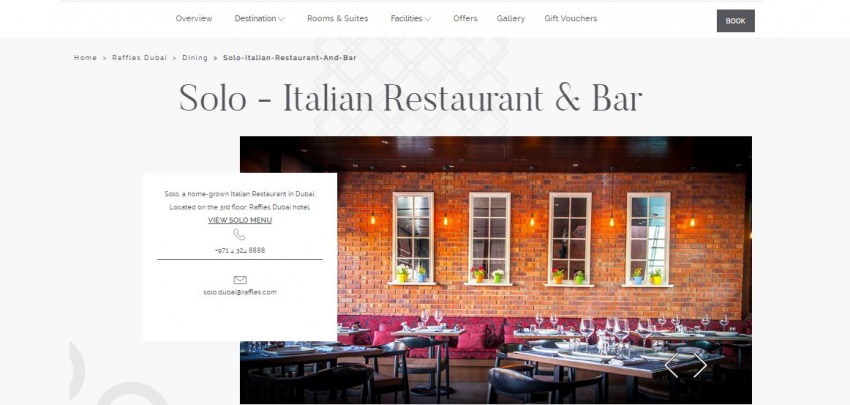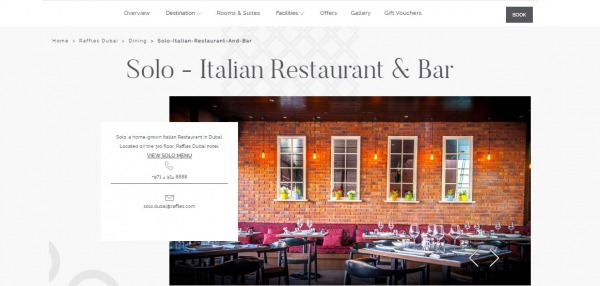 The Raffles Dubai Hotel is home to an award-winning Restaurant & Bar popular among the masses as Solo Bistronomia. The menu contains over 20 woodfired pizzas that seem to be rare food items. The signature dishes include Classic Margherita, Bufalina, Pepperoni, Primavera, Quatro Stagione, Prosciutto, pizza bomba, and other delicacies.
The resto claims that you will fall in instant love with its Italian cuisine which stands true to this day. You can always hop in for a delightful treat that will make you smack your lips. For a grand fest, you can order a meal consisting of appetizers, salads, and a premium pizza. This kid-friendly resto has a lot to offer. Just visit the place once and we are sure you will include it in your bucket list. 
---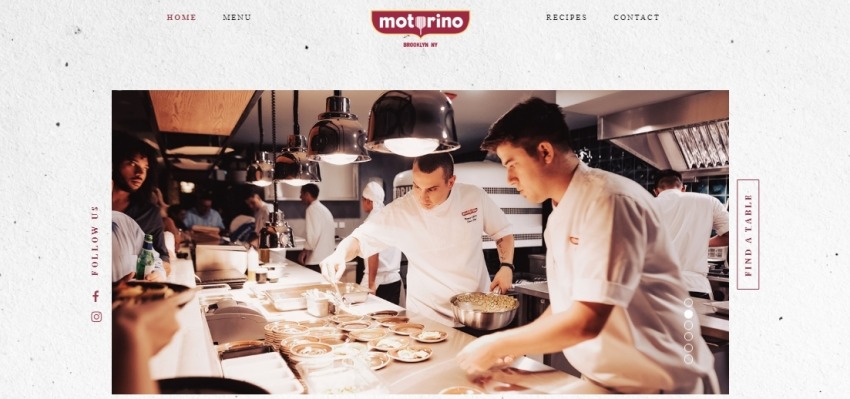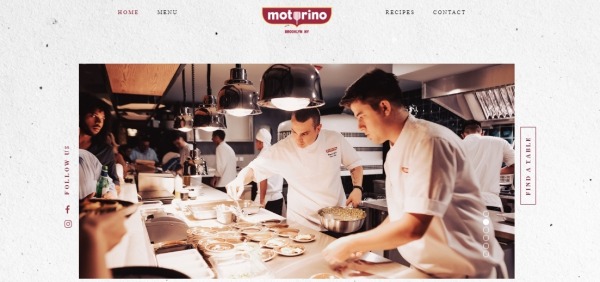 Located at the majestic JA Ocean View Hotel, Motorino is the ideal Pizza destination for residents and travelers alike. Motorino is the New York pizzeria that offers a great dining experience. Whether it's a pleasant morning, a joyful evening, or a fun weekend night, you can have a memorable food experience.
You will be delighted to know that the restaurant offers savory dishes for both veggie and meat lovers. The pizza menu is divided into white and red pizza. Bestsellers include Pugliese, Bresaola And Rocket, Patate E Limone, Del Popolo, Del Mare And others.
The delicious flavors of Motorino will make you crave more delicacies. Hence, you can try other dishes too. What are you waiting for? Get ready to hang out at this fully licensed social spot and uncover the mysteries of artisanal pizza-pie perfection. 
---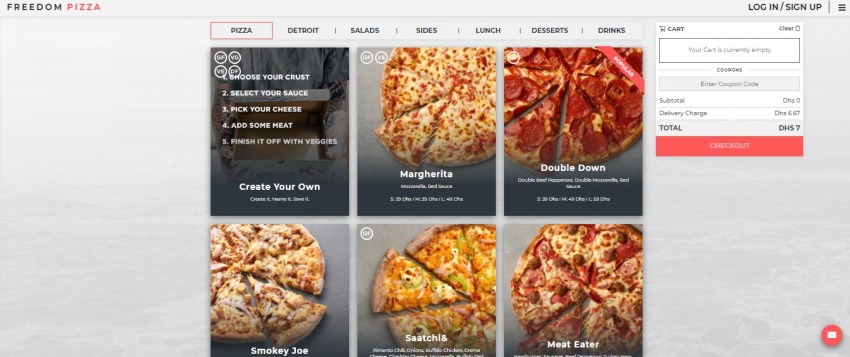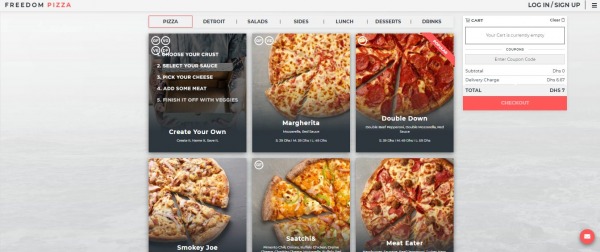 Live free, live young, and happy with gluten-free dishes from Freedom Pizza. Yeah, you read that right! Freedom Pizza offers a guilt-free diet for people who want to shed those extra kilos. It is one of the best pizza places in Dubai. If you are strict on diet but still don't want to compromise on taste, Freedom Pizza is the way to go.
It serves a diverse range of delightful pizzas over cauliflower crusts. You can choose a regular pizza or go for specialties like Detroit-style. Toppings include orange bell pepper, caramelized onions, jalapenos, onions, and various others. For starters, the gourmet toppings can work the best. If you prefer a vegetarian diet, there can be no alternative to Freedom Pizza.  
---
Also Read: 15 Best Burger In Dubai For The Burger Lover In 2021
---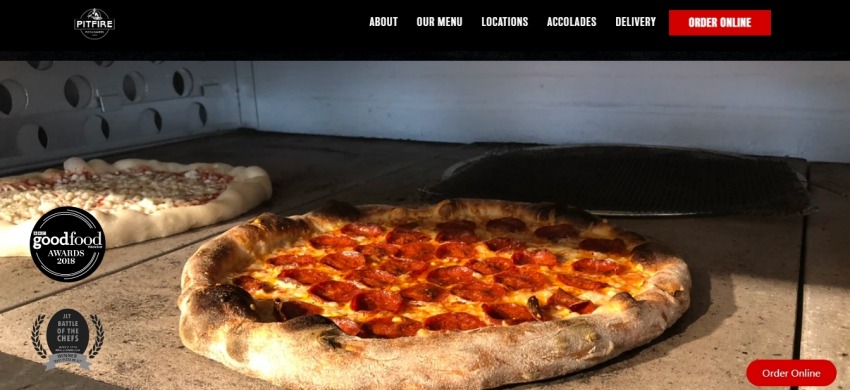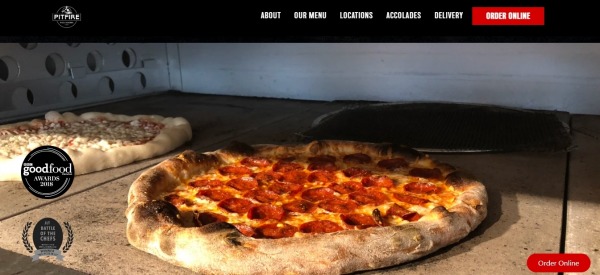 Pitfire Pizza is located within the hustle and bustle of JLT. It has gained the attention of the masses with innovative and tasty pizzas. Apart from this, the competitive pricing is a no-brainer. Pitfire offers signature flavors like Pitfire Primo' along with the regional flavors. Don't forget to order The Hipster as it is a unique choice for foodies like you.
If you are fond of Italian food, there is a variant named Five Star' that will satisfy your appetite. The menu takes premium flavors into the spotlight with crunchy crusts, tangy sauce, and generous toppings. Premium takeaway options consist of traditional delicacies and certain cutting-edge combinations.
So you just visit the food spot and tasteful dishes will make you smack your lips as soon as you taste the first slice. 
---
Puffizza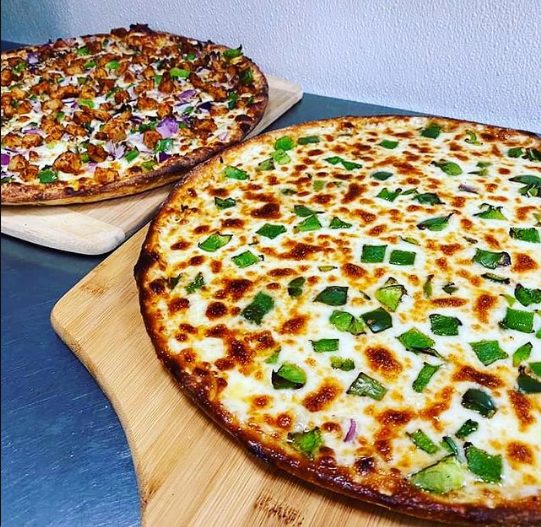 When it comes to Puffizza, Pizza lovers crave different varieties namely crust and non-crust ones. If you don't appreciate the stuffed crust, it's time to eat something that is light on your stomach. A glance at the menu reveals mouth-watering Cheese Sauce Chicken, Tandoori Paneers amongst other dishes.
Further, there are plentiful tasteful toppings that will make you fall in love with the pizza. The standard size for this food product is 7 or 9 inches. The pizza spot has 12 Veg variants of pizzas. Hence, you can gorge on your favorite flavor and dash for a new one. Grab your eyeballs because you don't know when a new item has been added to its menu. 
---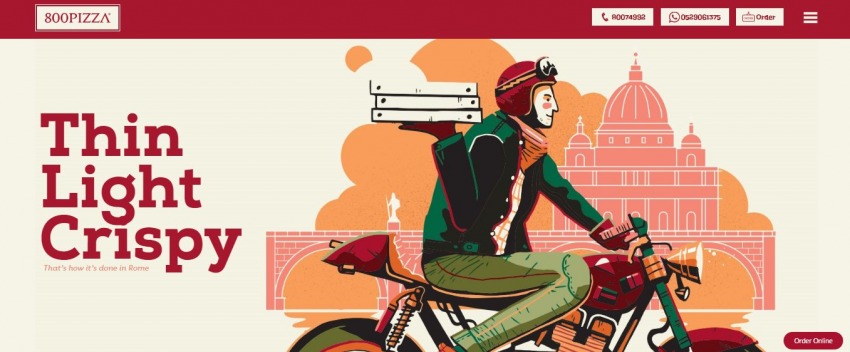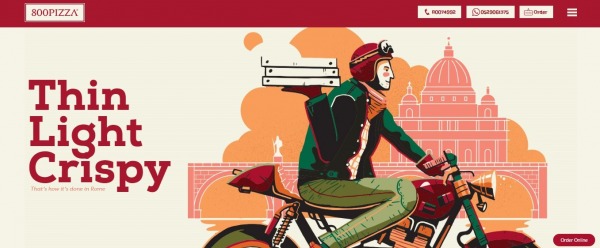 They told you Rome wasn't built in a day. What about a pizza that makes your day? Feeling tempted to know what it is? Well, let's find out! Get ready for a feast filled with fun at 800 Pizza. Come Italia! For those of you who desire authentic Italian flavored pizzas, there are many deals attached.
800 Pizza has revealed itself as a gamechanger to the traditional Pizza scene in Dubai. The folks now have started giving attention to outstanding variants of Pizza like Black Truffle' and 'Misto Mare. If that was not enough, the perfectly styled Italian toppings will save the day. The best part about the pizza joint is that its pizza sizes are neither too small or big and are highly delicious. 
---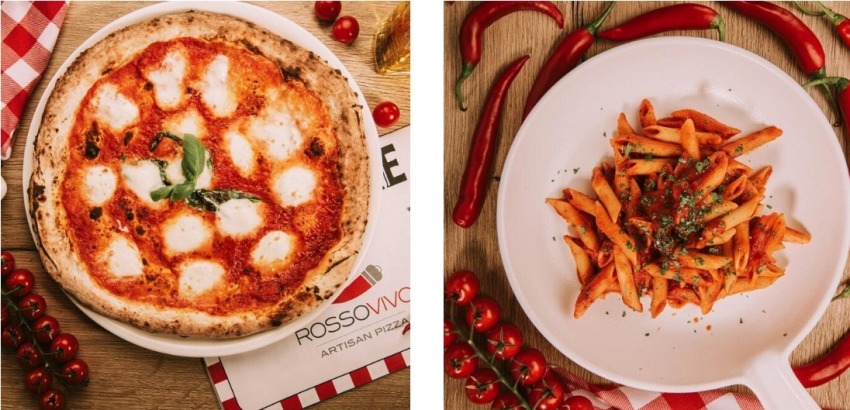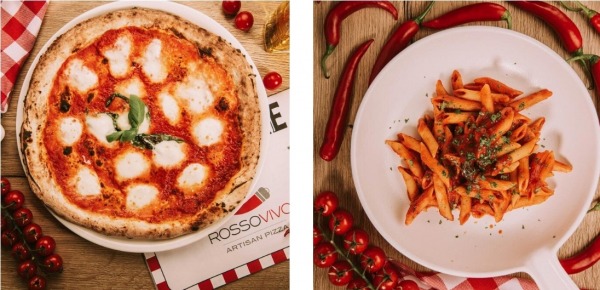 You love artistic beauty, why don't give a headstart to a pizza specially made for artisans. We are talking about Rossovivo Artisan Pizza. If you have an Italian sweet tooth, this Pizza outlet is the perfect choice. Major flavors to savor include the buffalina, and porcini.
The first one is loaded with buffalo mozzarella while the latter arrives with porcini mushroom toppings. The restaurant has two outlets- one in Business Bay and another in Media City. You are free to dine in or order online a suitable treat. 
---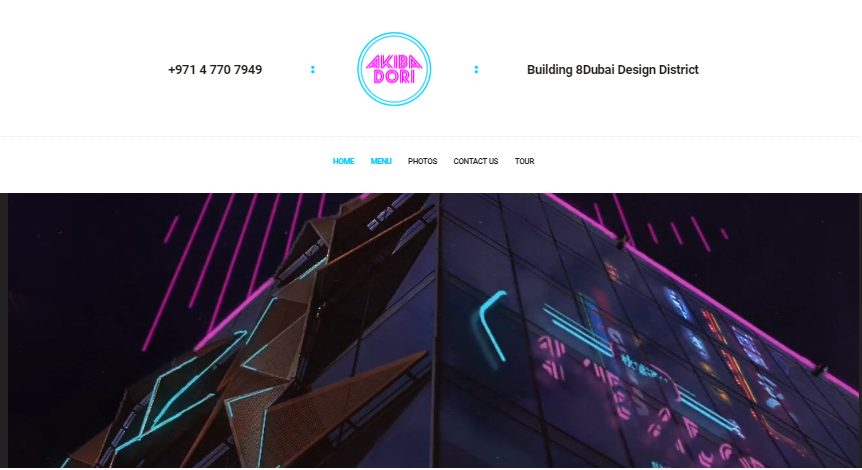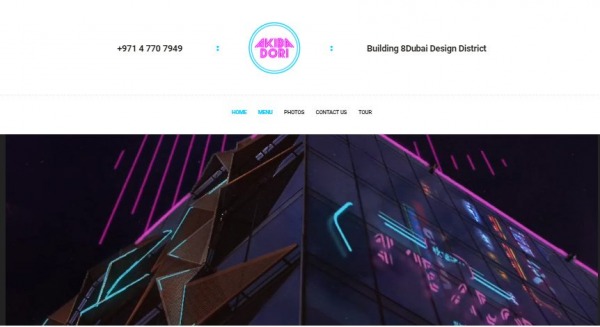 Now that you have tasted the Italian flavors, why not spend time deciding about Japanese ones? But wait! Here we are talking about pizzas only. Akiba Dori is a pizzeria that offers fine quality pizzas to the citizens of Dubai. The restaurant has brought the Japanese taste, curst, crunch and flavor to Dubai Mainland. 
It is one of the best pizza houses in Dubai. You can try the bestsellers including Formaggi, Marinara, or the Bismarck. Topped with acacia honey, Formaggi is a major attraction for newcomers. Salient features of these dishes include minimal ingredients, ultra-fresh and fine quality.
An Unbelievable fact about this pizzeria is its cooking style. The resto uses a wood-fired oven that is ideal for making pizzas in minutes. Further, the breathtaking landscape, neon-lit interior, and wonderful ambiance results in a pizza-perfect spot. Nevertheless, the interiors are inspired by Tokyo's electronics. To level up your experience, you can go for appetizers, cold drinks, or even coffee. 
---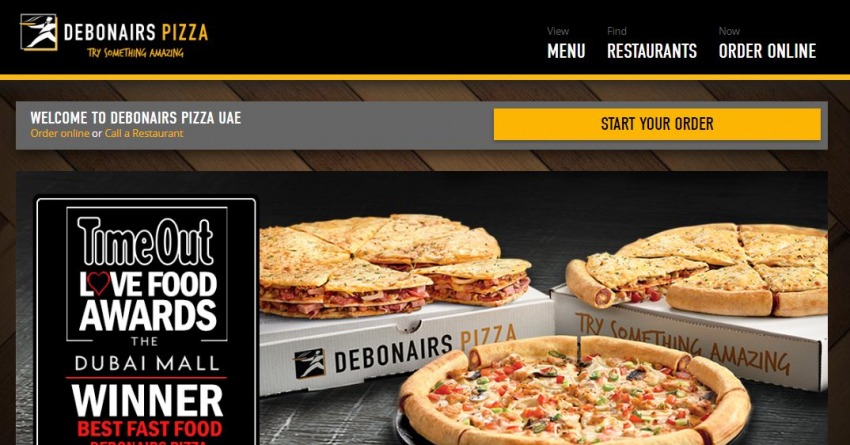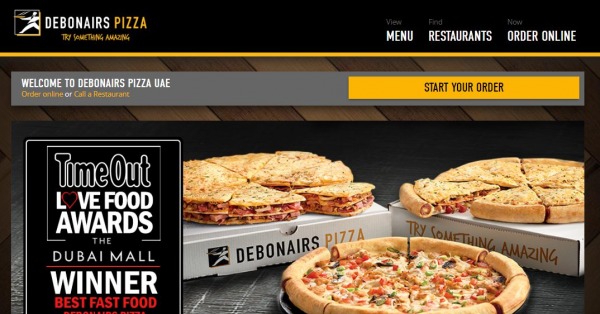 If you desire an authentic taste this year, give a treat to your taste buds. Get ready to surprise yourself with delicious toppings such as 'Mexican Fiesta' and Paneer Tikka. Whether you prefer a meaty or a plant-based diet, Debonair's Pizza offers a great choice. Another feature that sets their pizzas apart from others is the multiple kinds of crusts. You can even go for a sandwiched style 'Filla' crust or a crammed one.
An outstanding feature about the pizza joint is the bifurcation of the Pizza menu for common people and corporate. The corporate style is best for professionals and lowers the food cost significantly. It has a maximum person limit of 30 and you can choose accordingly.
Indeed, such a unique development was unheard of in the Dubai dining scene. Hence, if you want a great experience without a rush, Debonair's Pizza is the right destination. The pizzeria is also popular for eating challenges like the Triple Decker that allows participants to showcase the potential of their tummy. 
---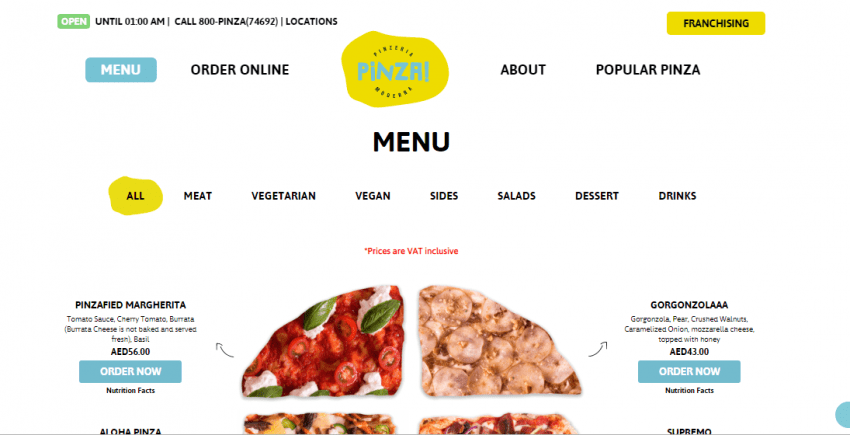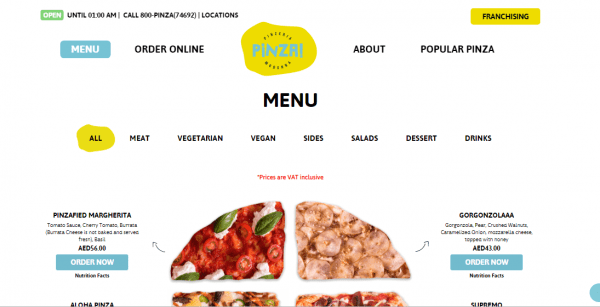 Don't flip the pizza menu the food fest is about to begin. Pinza is a pizza place that is renowned for calorie-conscious dishes. From vegan special pizzas to the meaty ones, from sides to salads and appetizers, Pinza is a feast to relish. The most popular item on the menu is the OMV that accompanies delightful toppings.
Its unique pizza is a flatbread that offers a guilt-free eating experience. Hence, if you are on a diet, give this restaurant a try whenever you visit Dubai. Moreover, the crispy and crunchy crust with bubbles of air will let you relish each pizza variant.
You will become acquainted with the sourdough-laced texture that is a creation of Pinza. This pizza spot has expanded and now has three outlets in Dubai. You can select the online delivery option when you want a stitch in time. 
---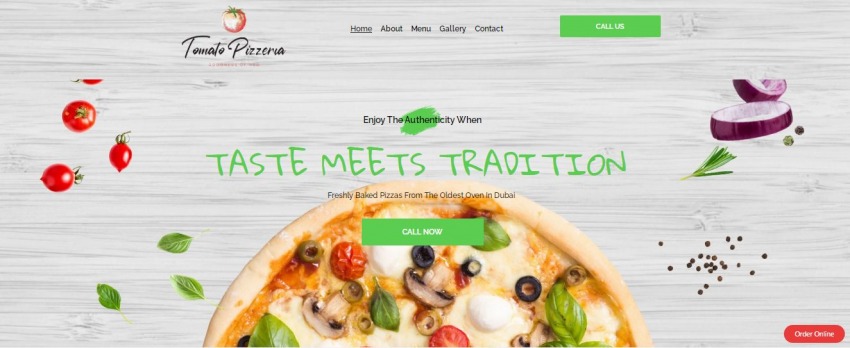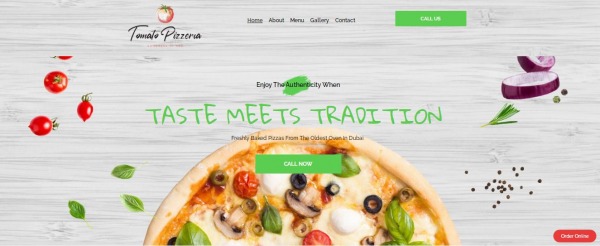 Tomato Pizzeria is another trusted name when it comes to the top pizza places in Dubai. This pizza spot is located in Al-Barsha-1 which is close to the Mall of the Emirates. It was founded by a visionary foodie chef who transformed his passion into a profitable venture. Best servings of the resto include Classic Margherita, Ham & Mushroom, Pepperoni, etc.
You get to choose the best one from a massive list of 23 pizza flavors. Tomato Pizzeria has become the best hangout destination for individuals who love the Spanish and Italian flavors. The restaurant believes in traditional ambiance and has a classic woodfire oven. If you want to relish the authentic Italian or Spanish taste, your next stop will be Tomato Pizzeria. 
---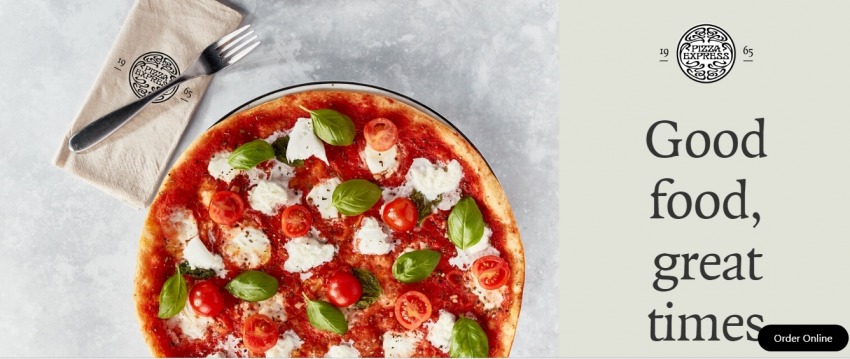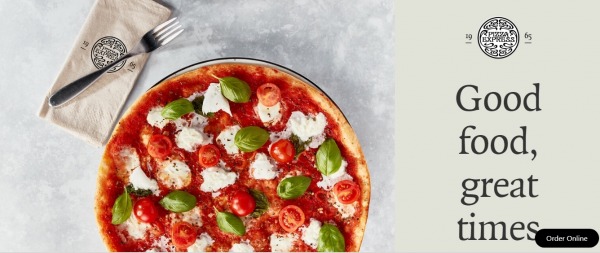 Take an expressway to Pizza Express for a wonderful takeaway. Perhaps the best pizza debate is never-ending. Why not end your evening with a premium treat? Pizza Express is a global pizza joint based in the UK that has spread its wings to the City of Gold. It offers the best dining experience in Dubai.
It has pizza outlets all over the country so that residents and visitors can have a hassle-free takeaway. Get ready to devour ultra-fresh pizza types including the Porcini and Tuffle, and the Classic Margherita. We would recommend the bestselling Hawaiin one that comes loaded with delightful ingredients like veal bacon and pineapple chutney. Hurry up for a jaw-dropping deal at Pizza Express for a memorable family outing, or hanging out with your friends. 
---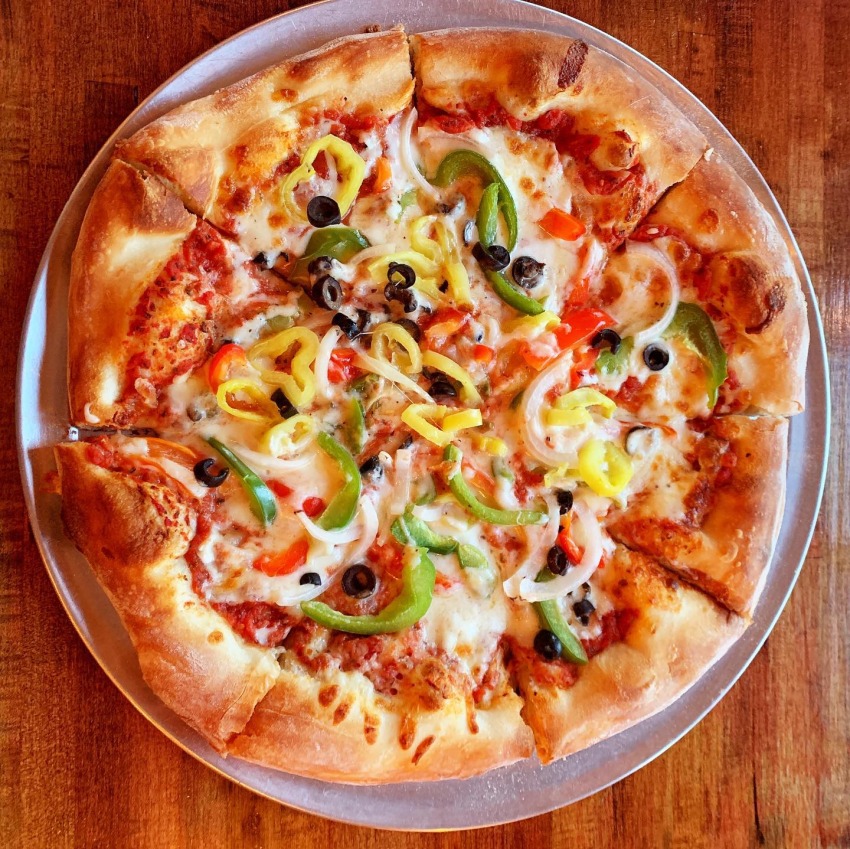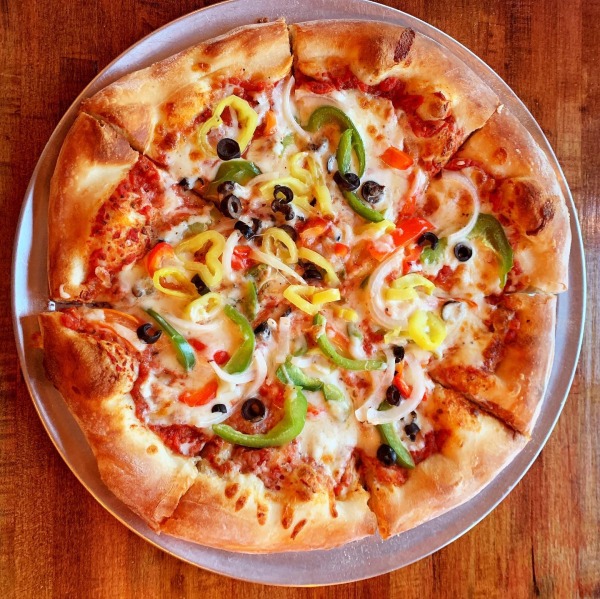 This restaurant is located along the breathtaking JBR shoreline. Situated in Palm Jumeirah, it offers the perfect food-friendly environment. You even have the opportunity for a sneak peek into the Burj Al Arab which is not far away from this Pizza place. Undoubtedly, the restaurant offers mouth-watering dishes.
But what makes their pizzas a value for money? Let's find out! The resto has a fair share of vegetarian and meaty options. Bestsellers include Napoletana, Tartufina, Capricciosa and various other classics & specialities. The delightful dishes will only make you long for more slices.
For women who are food lovers, it has a night package named ladies' night deal. Foodies can freely sit inside or outside and relish their order while beholding the beauty of nature. Il Faro Trattoria elevates your experience by taking you to the terrace that offers a great surrounding view. Visit this restaurant and you will never forget the taste, scenary, and warm hospitality. 
---


Perhaps your American Dream has come true! What about the Dubai one? It's time to uncover the Dubai version of the American foodie dream. Here we are at Russo's New York Pizzeria that offers premium yet affordable food. Russo's pizzas are outstanding options for people who have a sweet tooth and crave the authentic taste of  New York pizzas.
You can go for the classic varieties or the premium NY variants. Popular pizzas include the Classic ones, Bufalina, Mulberry Street, Frutti Di Mare, BBQ Chicken amongst others. There is even a unique 28 inch 'Giant Party Pizza' that promises to elevate your takeaway experience.
You will be delighted to come across the crafting option that lets you build your own NY Style Pizza. You can choose a crust, signature sauces, and delectable toppings. The gluten-free and delightful offerings make this pizza place an irresistible option for Millenials in Dubai. 
---
Certo Italian Restaurant 
This hidden gem is certainly a hole in the wall. You can find this eatery inside one of the most luxurious 5 Star Hotels in Dubai, the Radisson Blu. Some people may consider this resto as underrated. However, it offers a memorable dining experience. It is popular for flavorful Italian food in Dubai.
The friendliness of the place and coupled with a positive aura will let you come back to it again and again. The salient features of its pizzas include fresh & quality ingredients, delightful taste, and large size. You can certainly choose this pizza spot if you ever stay in the hotel.   
---
Conclusion:
We hope you have found the perfect pizza spot for you. Before going ahead, you can read the reviews of other people to get familiar with their experience. Our team has tried its best to bring you this list. Just choose a relevant flavor and keep going because there's no final stop for food lovers.