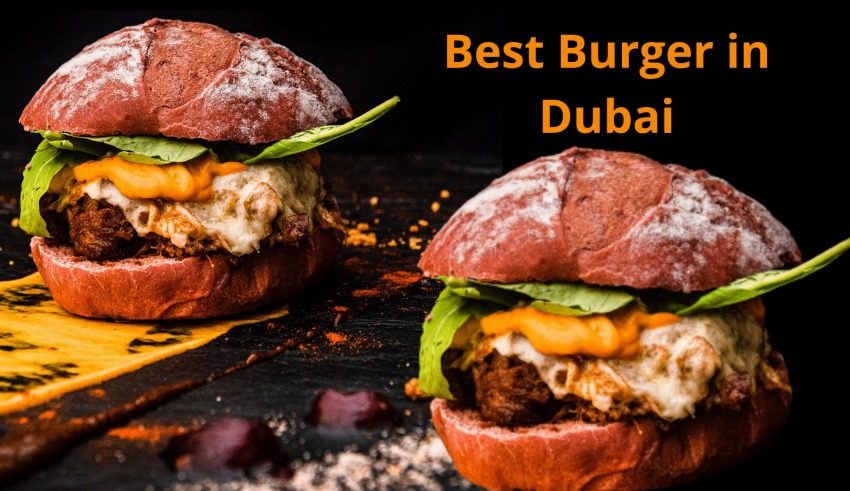 What's the most loved food in the world? Well, we want to give you a hint. It's a sandwich containing cooked patties. Yes, you have guessed it right! It's your favorite hamburger. We know you are obsessed with finding the best burger spots, hence we have made the process easier for you. Our team researched thoroughly to bring you this list. This article comprises 15 Best spots/outlets that serve sumptuous and high-quality burgers in the 'City of Gold' Dubai.
Whether you are a citizen of Dubai or want to move there, this article lets you find a suitable spot for dining out. From vivid textures to messy burgers, from curated combinations to shaky deals, these restaurants have got you covered. All the burger places mentioned on this list are market leaders in both offline and food delivery segments.
To all the foodies out there, we have a great surprise! Whether it a date, office party or a family outing, these restaurants are ideal for every event. Get ready to relish high-quality classic burgers, truffle burgers, and a ton of other lip-smacking dishes. Read further and find a Burger to munch!
Here is the list of 15 Best Burger in Dubai: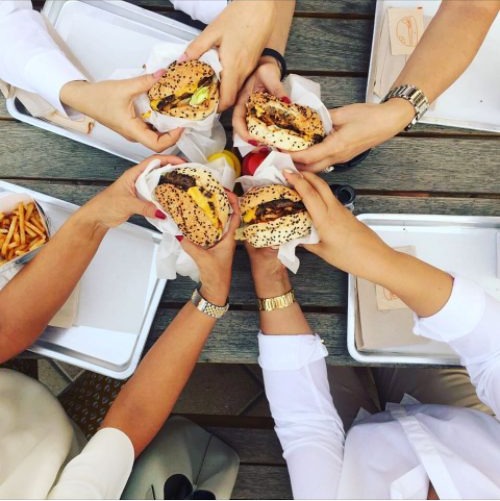 Perhaps, you would want to meet a special person at Meat Me There restaurant. It has been the undisputed leader burger foodies. As the name suggests, the burger spot is famous for non-vegetarian burger types. The meat is purely organic. You can enjoy these delectable flavors that are succulent and juicy. Best selling products include the beef burger patty amongst others. The restaurant is the perfect place for hanging out with your loved ones.
If you are a food connoisseur, you would enjoy the unique white bread bun which is sprinkled with black sesame seeds. Meat Me There is popular as the 'burger shop' that sells one of the finest quality burgers. The great minds behind this venture are Sophia and Sogol Yaraghi who are first-generation entrepreneurs. Indeed, the burger shop is a place where you can write your foodie story. 
---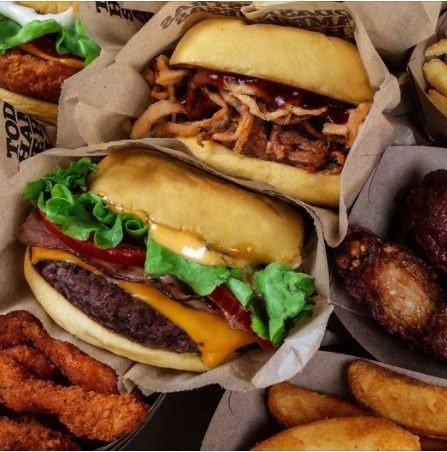 Established in 2020, this one is a new entrant to the Dubai burger scene. In just a year, the restaurant has grown by leaps and bounds. It has updated its menu with new additions including fried chicken burgers, portobello mushroom burgers, and messy fries. The success of Good Burger can be attributed to their patty seasoning and ultra-fine quality of ingredients. Want to dash for a delightful treat of buns loaded with lettuce, toms, pickles, onion, or cheese? Or just want to have a splash of truffle aioli? If yes, then double the enjoyment by visiting this burger spot today. 
---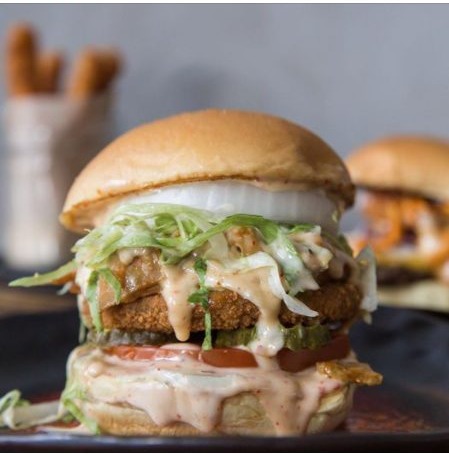 She Burger is the perfect food spot for people who need vitamin she. Alright, jokes apart, let's have a glance at the features that make this restaurant a perfect choice for food lovers. Previously, She Burger was an understated food spot. However, with the opening of its new outlet at Dar Al Wasl mall, the restaurant has witnessed a surge in their deliveries.
They have even started deliveries via WhatsApp so that you can devour premium burgers without stepping out of your home. The brainchild of Emirati entrepreneur Shaikha Eissa, She Burger focuses on the quality of ingredients and a flavorsome taste. Apart from burgers, you can enjoy shareable starters and desserts. Go ahead and visit the restaurant for a special treat. 
---
Prepare yourself for a marvelous feat today by visiting this secret food spot of Dubai. You never know when you find a golden key that will unlock the door to utterly delicious food. Let's catch a glimpse of all the tasty burger flavors hidden out there at Parker's. You would love the popular dishes such as choco coffee, truffle burger, beef burger and many more.
Happy customers of Parker's overcome the doubts of new people who are not going to spend a second thought about ordering an item. The ambiance of the restaurant and the never-ending list of delicacies make this an irresistible destination for lunch and dining out. What are you waiting for? Visit Parker's now for an outstanding and memorable foodie adventure. 
---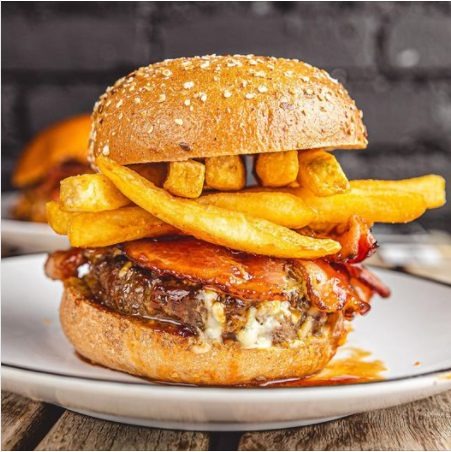 Yet another restaurant that serves munchy and organic burgers is the Bareburger. Situated at the beautiful City Walk, it is a sight to behold. Bareburger has gained a critical acclamation of the masses owing to its ingredients' quality and vegan approach. Yes, you heard that right.
For people who prefer a vegan diet, the restaurant has a plethora of options including the classic beyond burger and the Supreme Burger. Every variant is unique in itself and you just have to choose your desired one from the menu. Just add a glass of lemonade for a perfect family evening. What are you waiting for? Dine out at a restaurant that believes in adopting an eco-friendly approach.  
---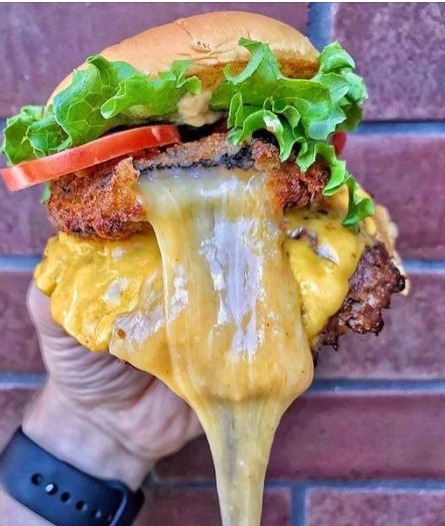 It's time for a shaky deal. Here at Shake Shack, you get to taste multiple varieties of mouth-watering burgers. Started as a roadside burger stand, Shake Shack has grown by leaps and bounds. This burger joint is mainstream and you can find their outlets inside malls. Their burger is extremely delectable and gives you a homemade feel.
The ambiance of the place and comforting environment makes it an instant attraction for youngsters. They have developed an app that lets you order burgers while sitting on your couch. What's the best part about this delivery service? You don't need to pay the delivery fee. 
---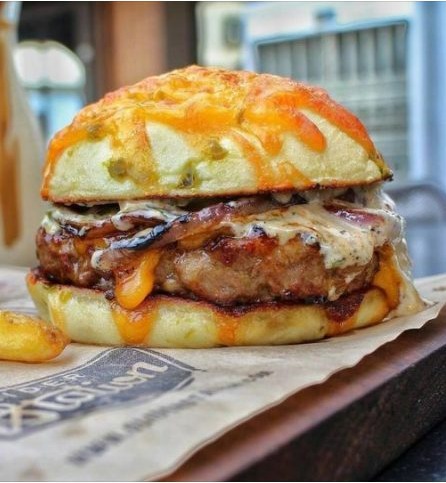 Get ready to take on a rollercoaster ride for getting a yummy burger. You will feel delighted to know the fact that Slider Station is the first conveyor belt burger joint in the world. If you are missing some great burgers, you need to visit this for a delightful treat.
The bestseller dish of the restaurant is the All American, but you are free to choose other unique burger combinations. Get ready for complementary sauces and cheeses. Similar to its name, Slider Station has embodied the theme of an American Gas Station and has an "industrial chic" look. You would probably find American tapas, grills, flatbreads, and unique desserts on the menu. 
---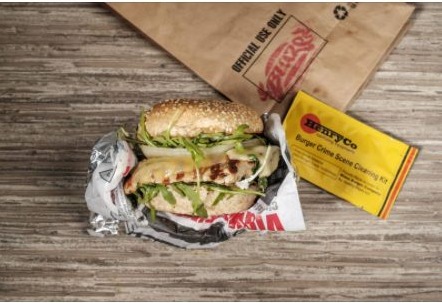 Set your foodie dream on fire. We know your appetite is insatiable. So, why waste it somewhere else when you can delicious munchies without breaking the bank? We are talking about a Bahraini homegrown brand that takes your experience to the next level by offering burger customization. Get set for a premium treat that arrives on a budget. Salient features of their dishes include crafting, quality fresh ingredients, ability to choose, etc.
Customization is a feature that was unknown to the burger world and this brand has created history by coming up with this option. If you want to taste burgers in an old-school nostalgia way, there can be no other option better than Blaze Burgers. You can follow the restaurant's Instagram account that goes by the name of 6Abooga Burger. Get started today with a personalized treat and feel the ecstasy. 
---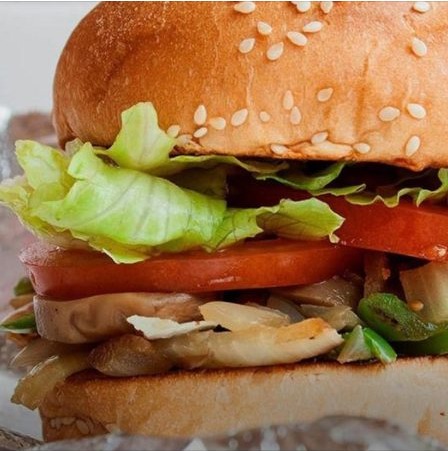 Perhaps, your guy group would like to hang out at Five Guys. Five Guys is one of the best mainstream mall spots where you can enjoy sumptuous burgers without spending a fortune. Get ready to scratch that burger-craving itch and enjoy a wholesome deal today. Amazingly, the sandwich is not made of potato buns or gourmet cheese, but a simple and tasty portion. Get ready to live your life in the best way by adding a massive portion of something that is worth craving. They also tend to give you an entire bag of French fries and free unlimited peanuts if you dine in. 
---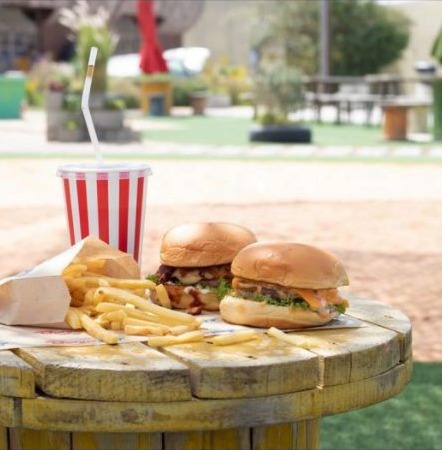 Still searching for a burger place for the quintessential American taste? If yes, then Burger Pit is the ideal feasty choice for you. The theme of the restaurant draws its inspiration from the retro American 1950s and blends it seamlessly with modern-day Dubai. You must be wondering what sets this burger spot apart from others? Well, it's the striking fact that it is a gourmet food truck that serves sumptuous and ultra-fine quality burger-fries combos and classic all-American shakes. Visit Burger Pit once and you will surely fall in love with the mouth-watering dishes available at an unbelievable price. 
---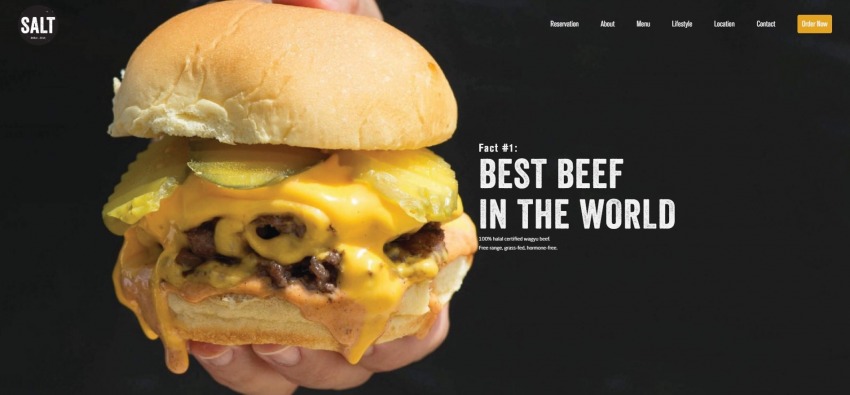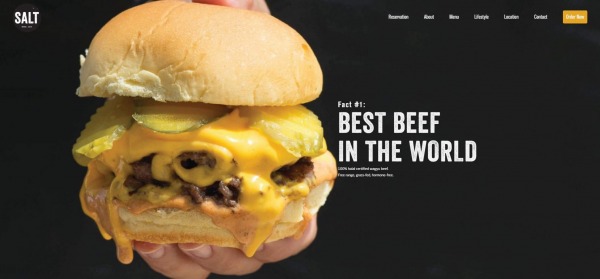 Just as the former one, this is too a food truck that provides a drive-through-like experience. Most of the people are already familiar with this burger spot in Dubai. However, the food truck has expanded into a full-fledged international business having outlets around the globe. You won't believe your eyes when you find one such spot in the middle of a desert. Yes, you read that right! Salt was the business that pioneered the 'soft burger' trend.
The restaurant transformed the eating experience of customers. It provides the best combination of textures that convince you to devour your treat in seconds. Further, the concept of dual burgers was well received by the masses. Owing to the small size of these burgers, you will get two every time that can be paired with fries and shakes. Whether it's a morning start or an afternoon feast, Salt will never disappoint you. 
---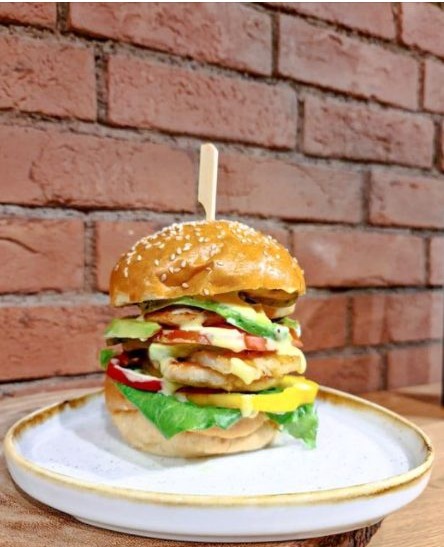 From the majestic Mall of the Emirates, next to Ski Dubai, here comes a curated combination for you. Let's uncover the hidden surprise. As the name suggests, Le Burger represents an Austrian connection. This global burger joint is Vienna's best-kept food secret.
You can just go for the classic cheese version or choose one amongst the 2,000 burger combinations on offer. Le Burger has multiple international locations that are ideal for fast-casual dining. They serve gourmet burgers and customized mocktails with love to their customers. If that was not enough, they have set up a dedicated beverage bar that allows you to choose milkshakes, amongst others. Indeed, the world of burgers has never witnessed a giant leap like the one taken by Le Burger. 
---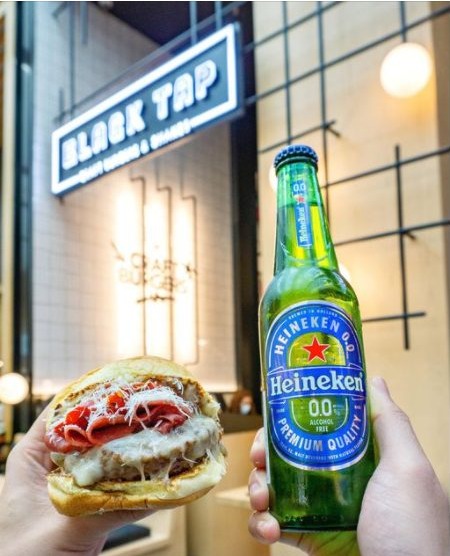 If you love Dubai Mall, you would certainly come to this place that keeps quality burgers fresh at all times. This burger outlet originated in New York and made its way to the majestic city of Dubai. You would probably say that the outstanding location of this burger spot makes it an instant attraction. Well, what if we tell you that this is just the cherry on the cake.
Black Tap boasts of an elegant interior design that lets you transition into the golden age of hip-hop and R&B culture. You would sit inside private pods and enjoy delightful craft burgers, sides, and salads. They have carved a niche in the burger universe with the innovative Crazyshake offering. What's more? The flavorsome burgers are simple and will make you forget other delicacies in the world. 
---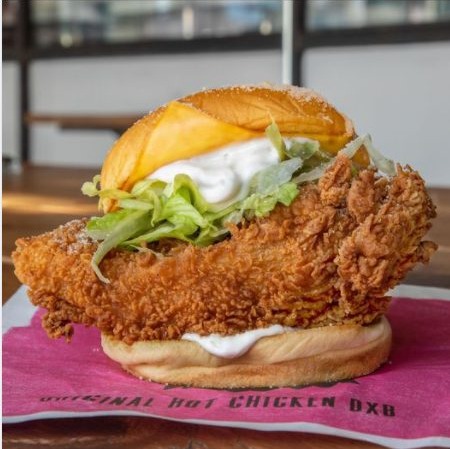 Taking the 'City of Gold' by storm, Pickl. Dubai has revolutionized the dining experience of food connoisseurs. Perhaps the long line of people ordering delectable dishes will not bother you if you are a foodie. Pickl. Dubai is undoubtedly one of the best burger spots in Dubai that offers quality burgers and lip-smacking flavors.
The bestseller on their menu is the beef burger that arrives at a friendly price. Get ready to savor the pillowy, yummy, deliciously messy burgers. Apart from this, they serve high-quality and sumptuous fried chicken. You will notice that every dish is served with a side of sliced pickles.  
---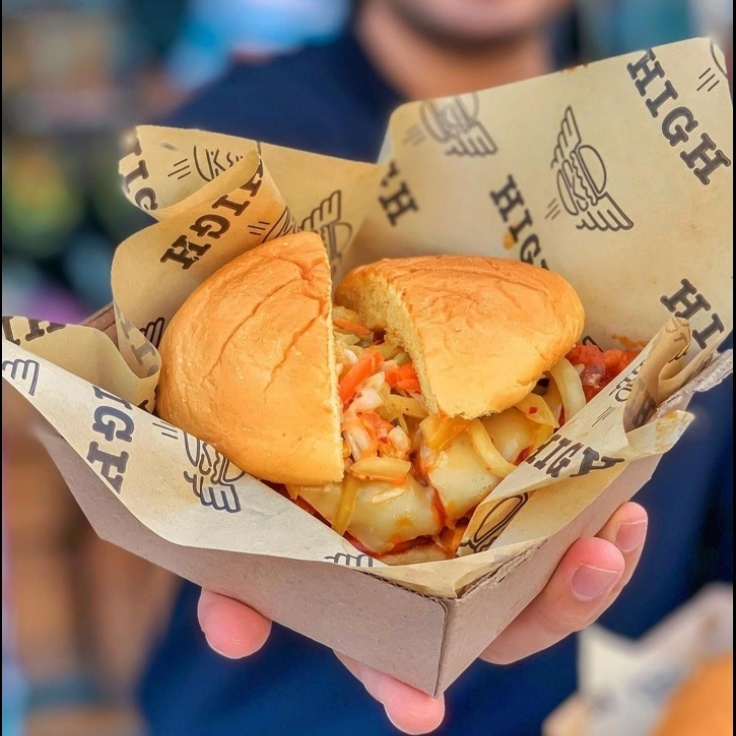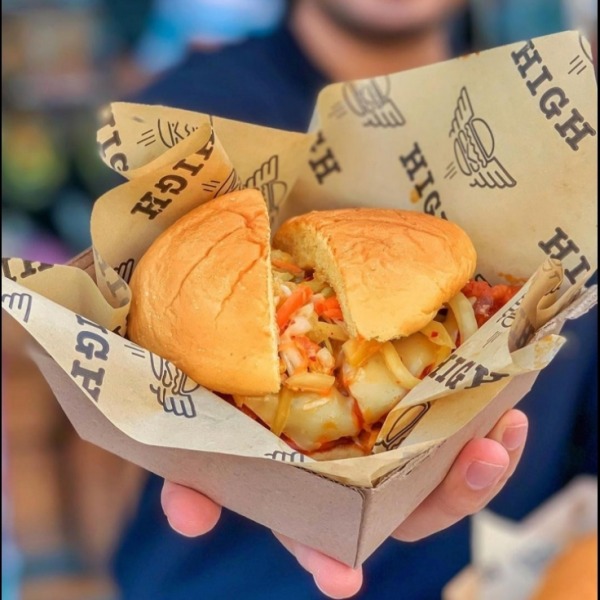 We have finally reached the end of the top 15 burger places in Dubai. From truffle burgers to classic American ones, let's end our journey with a household feeling. Here comes High Joint, a typical bakery and a grocery of residential area in Al Manara. It has seating for a maximum of eight people at one time.
Hence, if you want to hang out at this place, you would prefer a group of the same number only. Although it is located in a random place, it offers a great sight. The homegrown burger joint is clearly a winner that lets visitors spell the wow factor only with its one-page menu. If you are a purist, you would prefer the flavors. They even serve Cheetos inside of a burger". The bestseller of this restaurant is the Millionaires High burger. 
What are you waiting for? Hop in your car and visit your favorite burger spot today with your loved ones because never-ending deals are waiting anxiously for you.