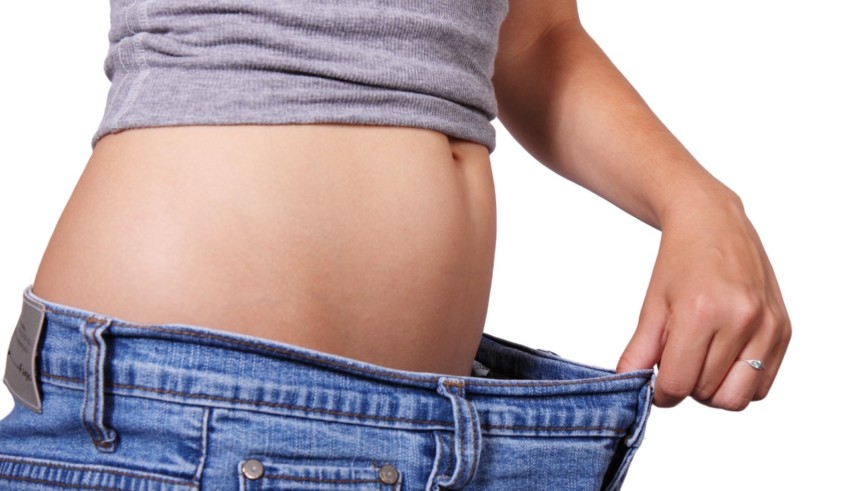 Who wants to look at that pretty suit and think, 'It won't look good on me, I am oversized'? No, we do not. Then, what is stopping you? let's wave hands and say Hello! to healthy days.
To all my brave friends who wishes to catch the train of weight loss journey, I have shortlisted effective products by Patanjali recommended by the ayurvedic doctors at the Patanjali Chikitsalya.
It has been created keeping in mind the struggles of weight loss. It's like the helping hands to all the passengers who want to reach the fitness destination. This works on controlling appetite, which has been found many times as a major reason for weight gain.
All the Ayurveda herbs like Amla, Viavidang, Baheda, Shudha guggul, Harad, Kutki, Babul Gond, Nishoth, Shilajeet has contributed their nutrition and has come to you in a tablet form, thus breaking the stubborn fatty cells.
Pricing: Rs 80/- per 50gms. bottle
Patanjali Pushthar Dalia (multigrain Daliya) carries goodness of all grains with it and thus, this is must on your diet chart for positive effects. Due to its complex carbohydrate component, our glucose levels are maintained and controls cholesterol.
Hence, act as a therapist for Diabetic patients. It also contains fibre which is essential for your body's satiety (aka feeling full).
Pricing: Rs. 22/- for per 500g
Amla being rich in Vitamin C, often help us to tackle with weight loss. Also, it strengthens hair root and prevents hair loss. It shortens the duration of chronic cold condition as well.
People with citric acid allergy better opt out of this option or consume it after consultation with your doctor.
Pricing: Rs. 55/- per 500 ml. bottle
This product is useful for teenagers as well as for adults. By purifying the blood and eliminating the toxin from your Body, it prevents pimple, acne and many other skin problems. Wherein, it benefits the adults by balancing hemoglobin and getting over constipation, as it makes the digestive system stronger.
It acts as a fat burner when strong digestive system leads to higher metabolism rate.
Pricing: Rs. 200/- per 1 ltr. bottle
Patanjali Divya Peya Herbal Tea 
Replacing our normal tea with a cup of Divya Herbal Tea can do wonders to your body. Gathering all nature gifted herbs, this tea feeds us with nourishment in all areas.
It boosts your stamina, cleanses body, Increases metabolism. Having this tea on a daily basis can cure regular diseases like cold and cough.
Pricing: Rs. 100/- per 100g use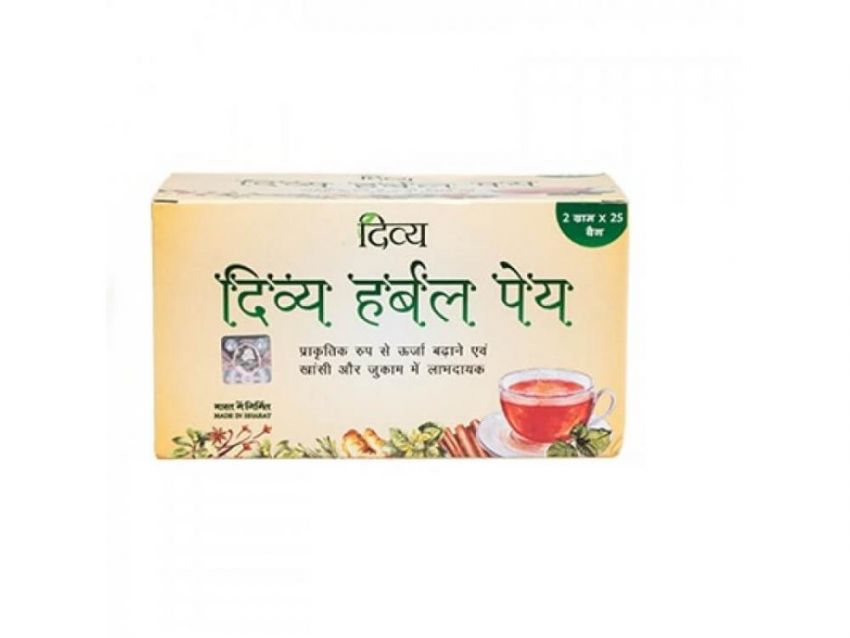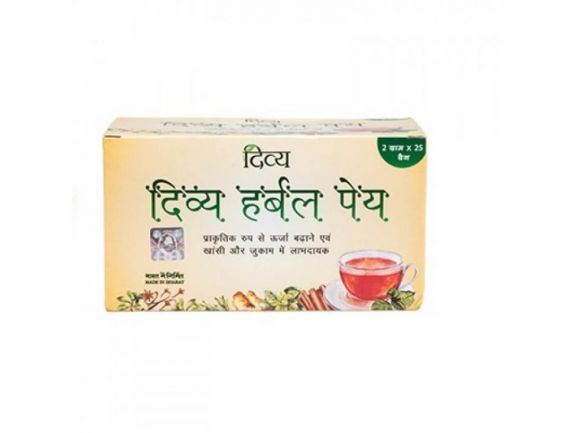 This herbal tea by Patanjali is enriched with the goodness of cinnamon, basil, rose, mulethi, sonth, javitri etc., all of which are known to possess extreme weight loss properties.
Ingredients:
Ela Laghu, Ela Badi, Dalchini, Javitri, Mirch Kali, Sonth, Chandan Lal, Mulethi, Agyaghas, Vantulsi, Tulsi, Arjun, Gulab, PippliChhoti
Dosage: Steep one tea bag in a hot cup of water for 4-5 minutes. Enjoy you hot cup of tea!
Pros:
Reduces weight with prolonged usage
Aids is cold, cough and fever
Mild and a herbal taste
Extremely economical at just Rs. 70 for 50 gm
Cons: None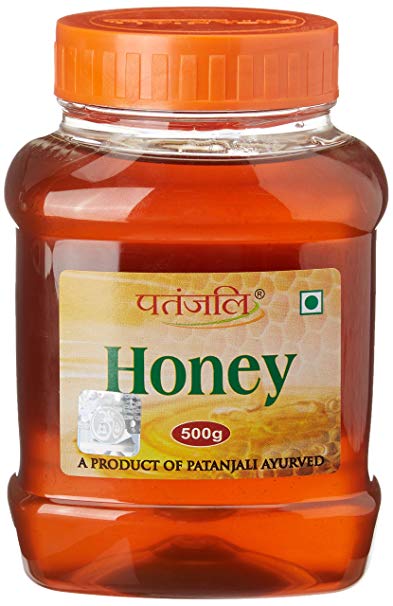 All of us remember how Dabur monopolised honey production till a few years back. While still going strong, it has gotten stiff competition from Patanjali for quite some time now. With the goodness of minerals, vitamins and nutrients, Patanjali honey is a multifunctional versatile food that offers ample health benefits.
Ingredients: Pure honey
Dosage: As per requirement
Pros:
Aids is weight loss by substituting sugar
Alleviates cold and sore throat when taken with lemon
Since it is an antioxidant, it helps detoxify the body and reduces signs of ageing.
Priced at just Rs.135 for 500gm, Patanjali honey has the best quality and price as compared to other brands
Very long shelf life (the only food item that never rots)
Cons: None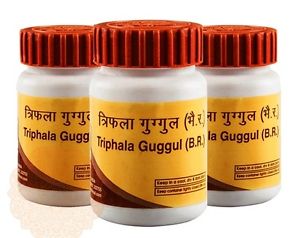 This Ayurvedic concoction of Triphala and Guggul in the form of tablets is a very potent remedy for weight loss. Guggul is resin extract while Triphala is made by mixing harad, amla and vibhitaki. Both these ingredients are natural and do not cause any side effects but still should be used under supervision.
Ingredients: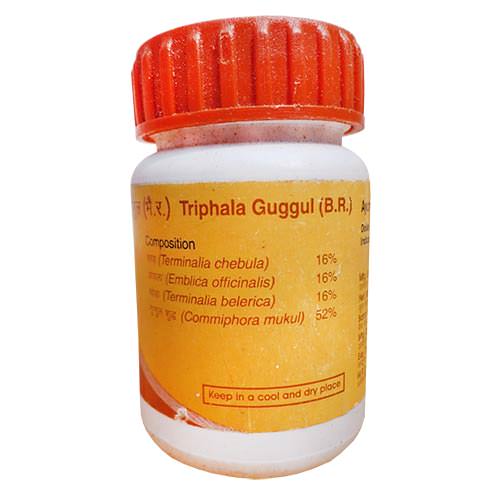 Dosage: 1-1 or 2-2 dosage in morning and evening with lukewarm water.
Pros:
Effective in treatment of obesity, blood pressure and other lifestyle diseases
Reduces cholesterol and facilitates in the production of 'good fats'
Controls excess sugar levels, promotes a healthy stomach and detoxifies the blood. The benefits of this medicine are really exhaustive!
Available at a reasonable price of just Rs. 66 for 50 mg
Cons: 
Adhere to daily recommended dosage to avoid side effects like, poor digestion, lack of taste and low energy levels which are extremely rare.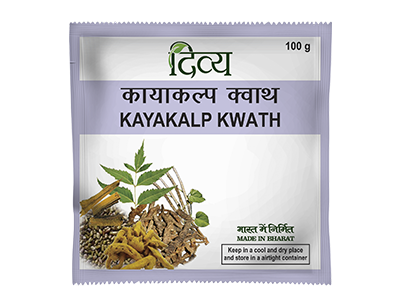 This medicinal mixture contains many herbs like giloy, amla, turmeric, hard and manjishta to name a few. This mixture has multifaceted roles out of which weight loss is a major one. Regular consumption of this will bear extremely satisfactory results.
Ingredients:
Panvadbeej, Daruhaldi, Karag, Amla, Giloy, Kutaki, Bakuchi, Baheda, Haldi, Khair, Neem, Manjishta, Chirayata, Hard, Kalijera, Chotikatali, Indrayanmool, Devdaru, Ushva
Dosage: Boil around 2 spoons on Kwath in 500 ml of water. Consume on empty stomach early morning and at night an hour before dinner.
Pros:
Stimulates digestion and aids in weight loss
Leads to better absorption of nutrients resulting in improvement of overall health
Other benefits include: detoxification of liver and blood, fights free radicals, anti-bacterial and anti-fungal in nature and promotes glowing skin
Available at very cheap price of Rs. 40 for 100 gm
Cons:
Rarely causes poor appetite and nausea, hence, it is advised to consume in regulated amounts under medical supervision.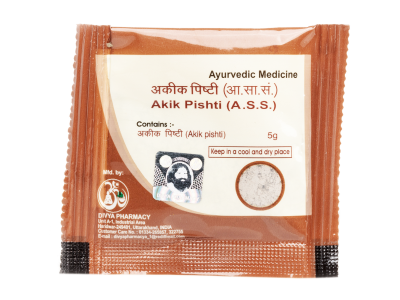 Akik is actually a semi-precious gemstone which translates as carnelian, agate and onyx in English. Akik Pishti is made by processing it with rosewater. Mostly suited for treating weight gain due to cardiovascular ailments and cholesterol, this remedy should be consumed by heart patients to control weight gain.
Ingredients: Akik and Rosewater
Dosage: Consume with pure honey twice a day before meals or as directed by specialist
Pros:
Controls weight gain in heart patients by reducing bad cholesterol and healing damaged arteries and veins.
Promotes overall health by promoting a healthy heart.
Available at Rs. 20 for 5 gm.
Cons :
Should not be consumed by people other than heart patients
You must have been aware by now that for successful weight loss, we should look at various factors like hormonal imbalance, digestion problem, etc.
Therefore, Patanjali products fights the root cause of weight gain without fail. The great part about these products is they do not bring any side effects with them due to its ayurvedic nature. If consumed along with practicing regular exercise, it can reap fruitful results at a faster rate.
Let's pledge to ditch the sedentary lifestyle from now and adopt the healthy life.