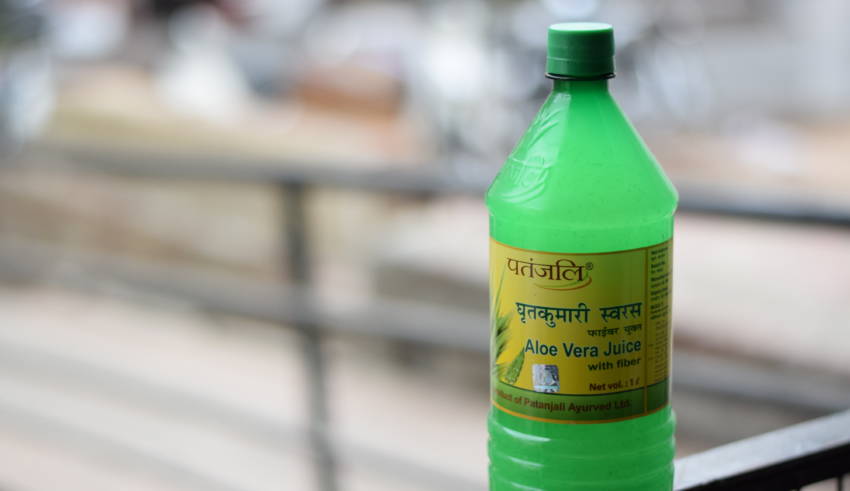 In the current decade, Patanjali has set a benchmark of attaining brand equity in the minimum time possible. Availing the emotional connect of Ayurveda to the target audience, Patanjali has made itself a symbol of purity, trust and effectiveness.
In order to stay away from dehydration in the scorching heat nowadays, I bought a 1 litre pack of Patanjali Aloe Vera Juice with Fibre. I used to dislike Indian Ayurvedic remedies like aloe Vera or amla because of their strange tastes.
But after trying this pack,this has become the only bottle of juice in my refrigerator.
Basic info of Patanjali Aloe Vera Juice with Fibre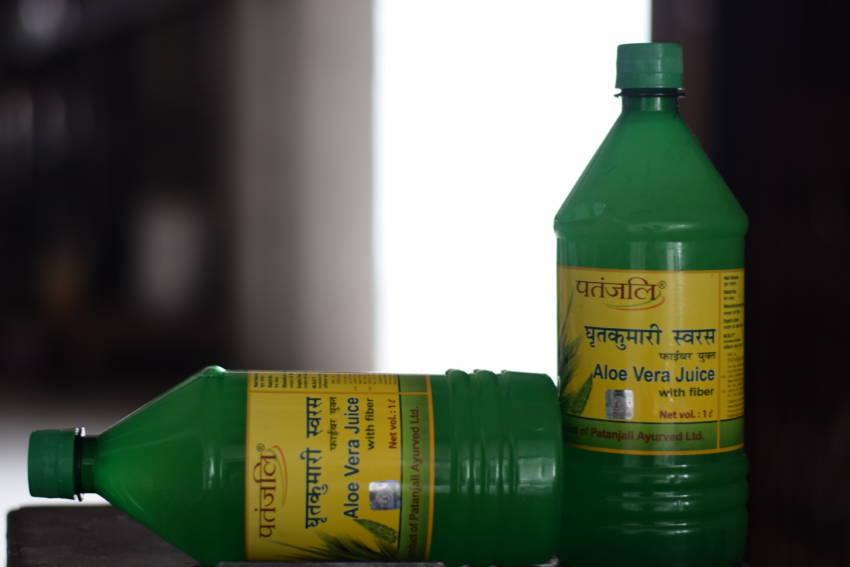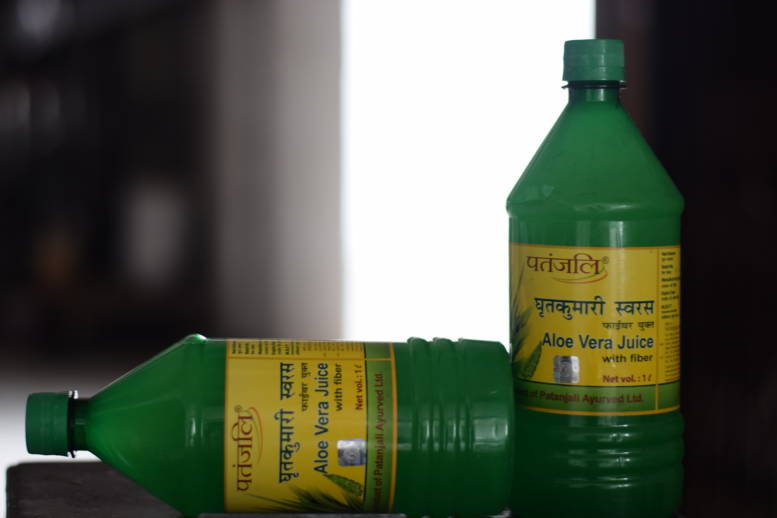 Price: Rs 200 for a pack of 1 Litre (only variant)
Weight: 1.1 Kilograms
Brand Claims:
It is a natural synthetic proprietary product by Patanjali which is very useful for indigestion, Immunity, Diabetes, Cholesterol, Skin Diseases, Heartburn, Stomach Ulcers, Constipation, arthritis and many other diseases. It is also helpful for weight loss and stops hair fall.
Quantity
Each 10 ml of the sample contains 9.47 ml of Aloe Vera Juice.
Sensitive Side Effect: No
What is the main essence of this product?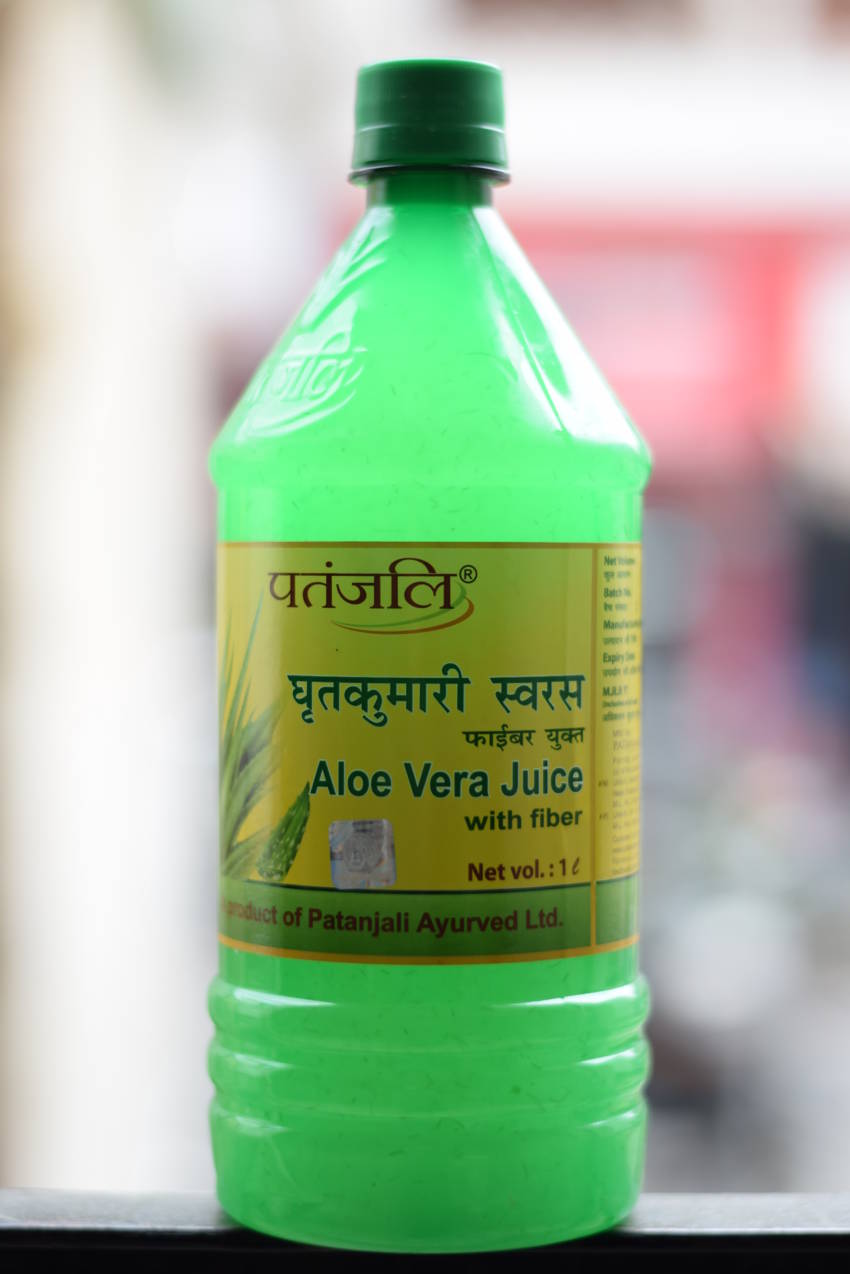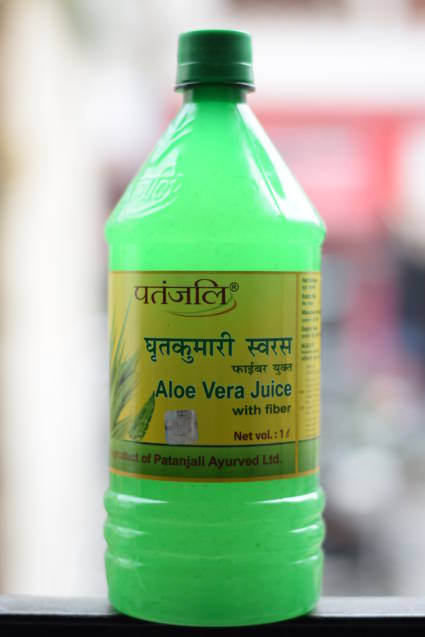 The main essence of this product is the natural soothing coolness of Aloe Vera. It is also said to be helpful in delaying ageing process and removing toxins from the body.
How to Use?
It is recommended on the pack to drink 20-25 ml of juice twice a day with the same quantity of water. Don't forget to shake the bottle well before use. Keeping the bottle in a cool, dark and dry place would give the best results.
My Experience with Patanjali Aloe Vera Juice with Fibre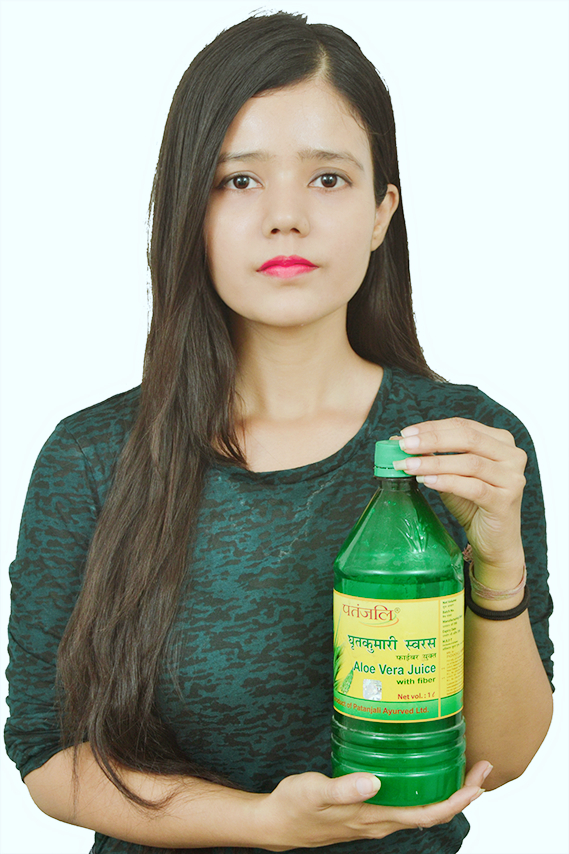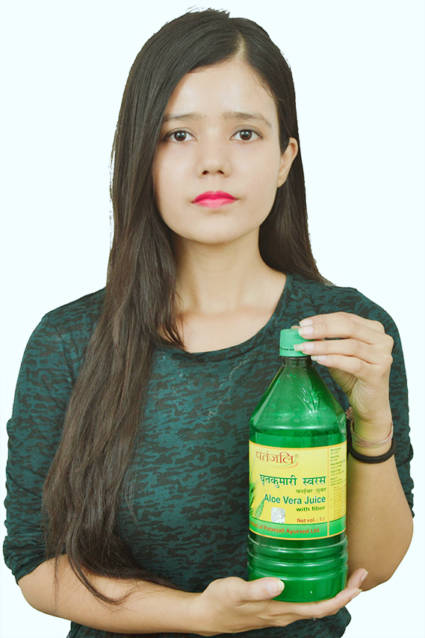 There is only one variant (1 litre) of Patanjali Aloe Vera Juice with Fibre that comes with a dark green shade transparent plastic bottle.The packaging is simple, sober and soothing. We can clearly check the fluidity of the juice without even opening the bottle. On the neck of the bottle, Patanjali is written in Hindi by the plastic itself, which ensures the originality of the product.
The juice is very refreshing and energizing.It is a treat to drink the juice when it is chilled.However, it tastes quite bitter.
I've also observed the significant enhancement in my hair growth since the day I'm using it. It is just to mention that my immunity has also increased against summer heat, tiredness and boredom by taking the juice regularly. Before buying the product, I was worried about the different side effects like pimples. But, the best part of my experience with the juice is that it's consumption effectively removed various pimples from my face.
The juice also proved to be extremely efficient in imparting a glow on my skin, especially the face. On the other hand, I have neutral opinion about the taste of the juice. It tastes like lightly diluted natural Aloe Vera, which is quite bitter to me. But, I'm completely satisfied by this product.
Overall Performance of Patanjali Aloe Vera Juice with Fibre
Pros
It is easy to use; mix and drink
Very refreshing and energizing
It contains natural nutrients and vitamins
It is very beneficial for hair growth, skin and immunity
It also helps in fighting big diseases like indigestion, diabetes and cholesterol
It is a natural herbal product and does not have any side effects
Cons
It does not taste well
Can be a bit pungent in overall texture.
Would I recommend it and repurchase it?
Few days back, I have purchased this product third time and I'm sure that I'm going to repurchase it.
I would not think a single time to recommend this product to anyone except pregnant women and breastfeeding mothers as it could be harmful to them.
Overall Rating

Overall Rating

8

Summary

Patanjali Aloe Vera Juice with Fibre is one of the best energizing drinks to beat the heat. One should not miss this incredible juice from Patanjali,especially in the summers. Try it and always remember to shake well before using it. 

User Rating ( votes)