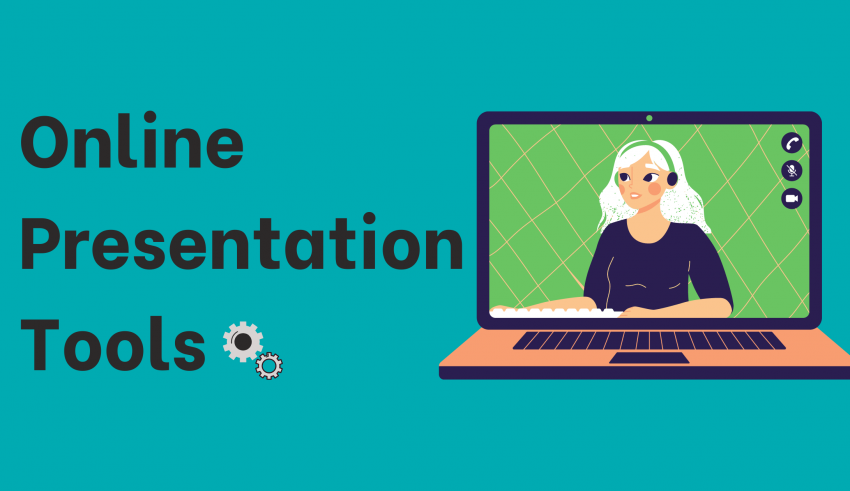 At some point in our lives, we have needed to make a presentation be it in school, college, or for work. Say you need to give a sales presentation and need orders, you need to make it innovative and unique. Most speakers use online presentation software.
If you need a tool to help you create presentations but you are on a limited budget you might think you are not getting the best experience. However, there are a lot of free tools that make it very easy and even fun to design and create your presentations. Since you are aware that there are free options for creating your presentation, let's explore the options to find the best one for you.
Here Are The Top 10 Most Popular Online Tools For Presentations: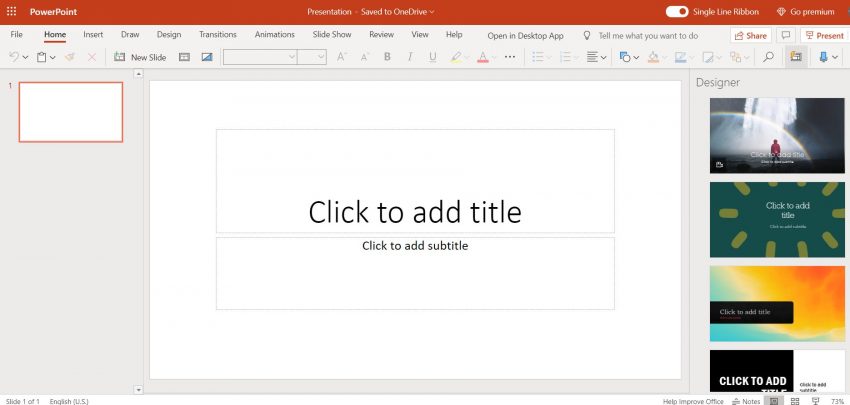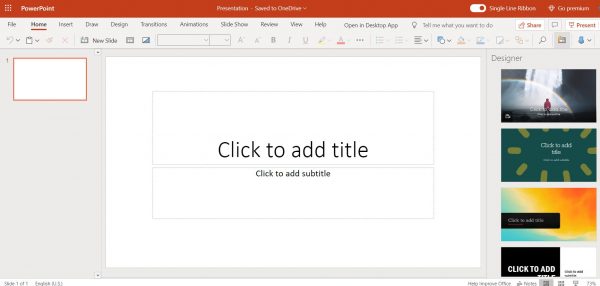 PowerPoint Online presentation software is a free version of the PowerPoint that is popularly used. It is a great option for students who have one-time access to it or are not able to afford to buy a Microsoft Office subscription.
This software tool is not intended for business use. It is one of the best online presentation tools for students. Microsoft office is a widely used product, especially by students. It is a great tool that consists of everything that you could want.
It is a very popular tool as there are a lot of people who are familiar with the software layout and commands. It helps make learning and usability easy. Additionally, there is also the option to upgrade to the premium PowerPoint tool if you require more features.
One thing to note is that the online presentation software, i.e., PowerPoint Online does have most of the features that the premium version has, but not all. There are options to format text, use animations, and other graphic elements. Luckily, the online version has its advantages. Since the whole software is web-based there are also some additional collaboration features and cloud storage.
However, it does come with some limitations. For example, you cannot use PowerPoint Online unless you have internet access. So no offline editing and you are restricted to the built-in themes though you can import presentations from a third-party. Additionally, you can only insert audio or video files through YouTube.
---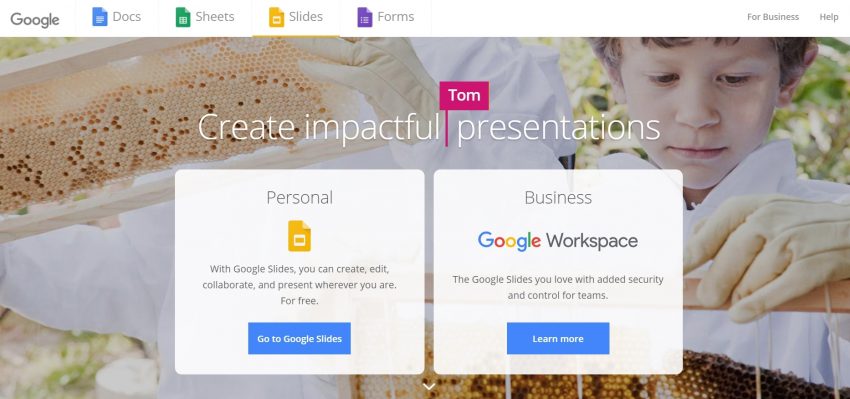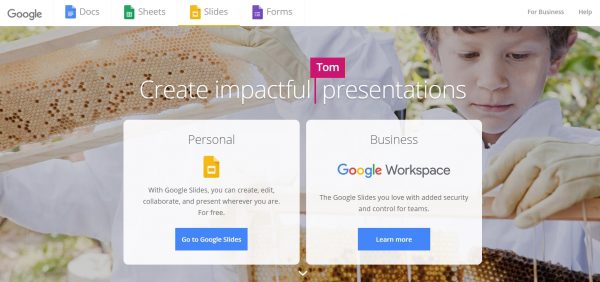 Google Slides is probably the most widely used online presentation tool that is completely cloud-based. You can edit, collaborate, and create fresh and interesting presentations and the internet's the limit.
The excellent and convenient flexibility of the users who want to create engaging presentations makes Google SLies a well-loved tool for presentations. There are tons of features, fonts, themes, animations, and more embedded within this tool and they all work flawlessly together. Additionally, multiple people can collaborate on the same presentation together regardless of where in the world you are located.
Even though it is cloud-based, Google SLidesoffers offline editing as well only on Chrome browsers. Additionally, users can download slides in PPTX formats. To help with team collaborations, it provides the users with chat, comment and "suggest edits" features that make it better and so convenient to use.
Google slides is free for all Google accounts and G-mail users. However, if you prefer to have access to all the features then a 14-day trial period should help you decide if you want to switch to the premium plan or not. The premium plan is at $6/month.
---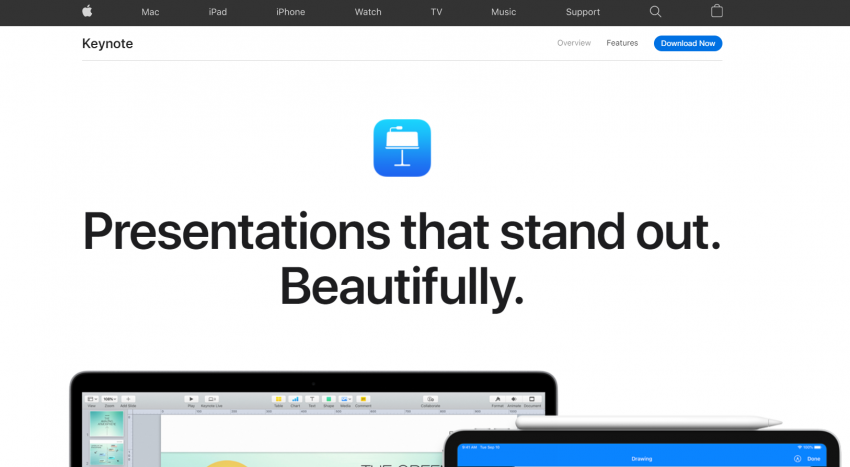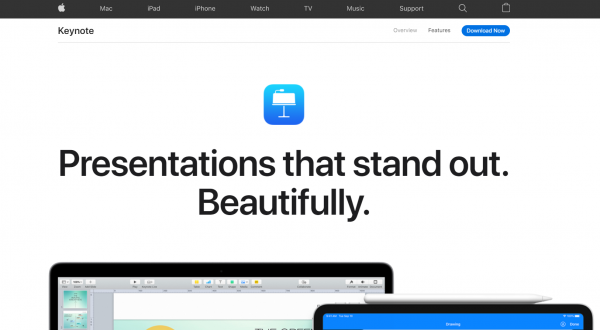 Keynote is Apple's product that offers its users the best services for creating presentations in MacBooks or iPhone devices. It comes preinstalled on these devices.
It has an intuitive interface that allows uses to create visually interesting and informative presentations. Like other online tools, Keynote offers collaborative presentations with multiple users, via the chat feature.
All Keynote presentations can be controlled through mobile devices like iPhone, iPad, and the iPod even. If you were to compare it to other online presentation tools, it has better transitions and animation effects. You can also get very handsy with your presentation with the help of the Apple pencil and drawing in additional details.
Some of the most notable features are:
Voiceover narration
Slide designs, animation graphics, and tons of icons.
Powerpoint support
Cloud-based versions are accessible from any location.
Keynote is completely free to all Apple product users. However, it is not available to the rest of the population.
---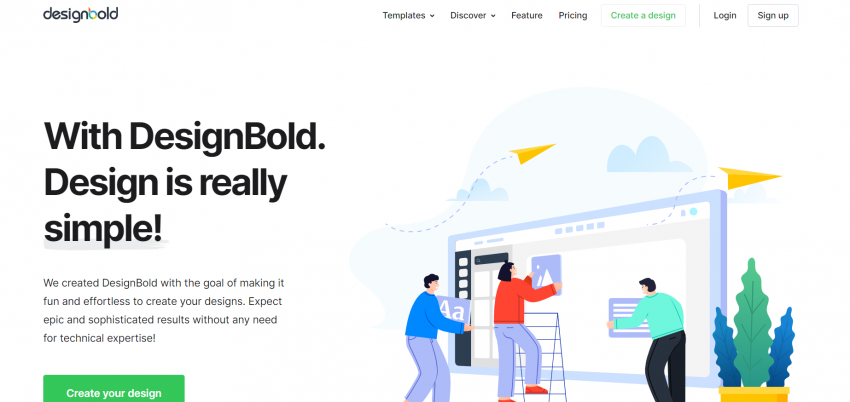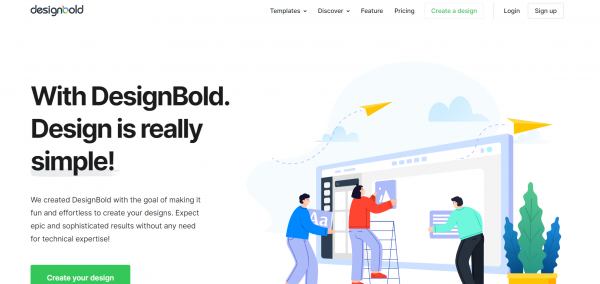 DesignBold is more of a designing tool that helps you create any kind of design to add to a presentation. The features are minimal, easy to follow, and self-explanatory. Additionally, there are also slide templates that you can choose from for free. It helps create that professional look that makes you seem like a boss.
Moreover, you can also customize these templates however you want them to look. There are excellent slide templates that you can freely choose from to help accomplish the professional and perfect slideshows that you desire.
DesignBold provides the user with a lot of free or paid stocks and layouts that you can use to add to your design. If you want to try the premium features first, before fully committing, DesignBold offers a 30-day trial to help you decide. DesignBold is a good presentation making tool for you.
---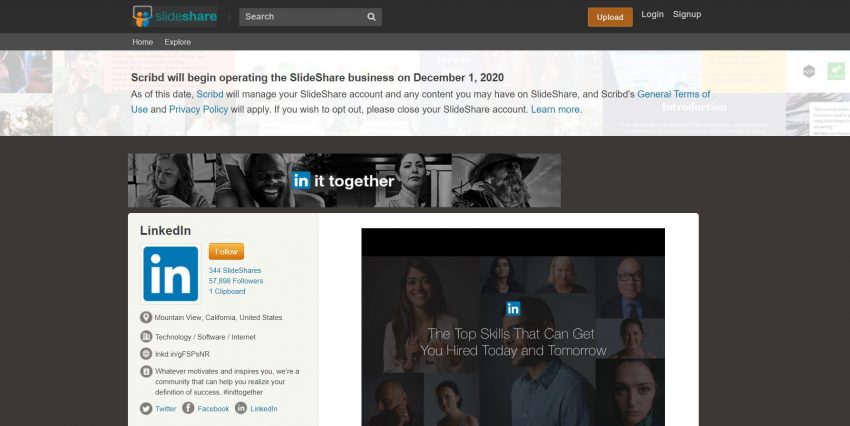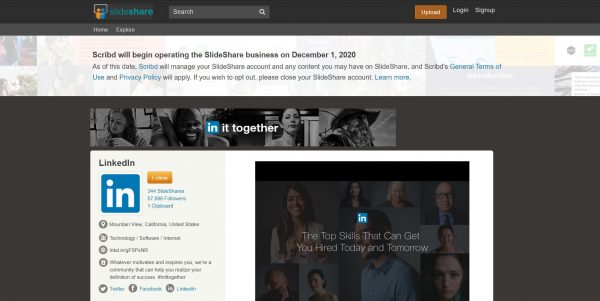 LinkedIn SlideShare is not exactly a presentation creating software tools, instead, it is a free presentation sharing tool. This tool may not help you create unique, interesting, and eye-catching presentations, but it will keep your eyes captivated to your presentation.
Since LinkedIn's platform is known for helping form connections and exposing you to others in the same field as you, or with the same interests, it only seems apt to show off a little over here.
By uploading your presentation on SlideShare, you are immediately signing up for your content to be in the eyes of a large professional audience. Now, there are millions of users on SlideShare most of whom are business professionals.
SlideShare is very simple and easy to use, with guidance provided by the community itself. If you are unsure about how to go about using it, simply search some tutorials or guides to explain to you.
Thereby, you can make the most out of this tool's features. Hence, if you are a small business owner or want to make more connections with people in your field, SlideShare is your one-stop option. Treat your presentations like a pitch about yourself and why people should choose you instead of your competitors and you will see your sales grow.
---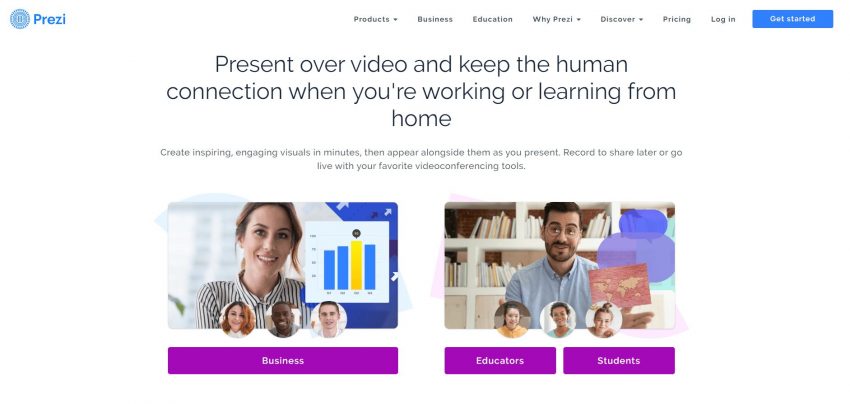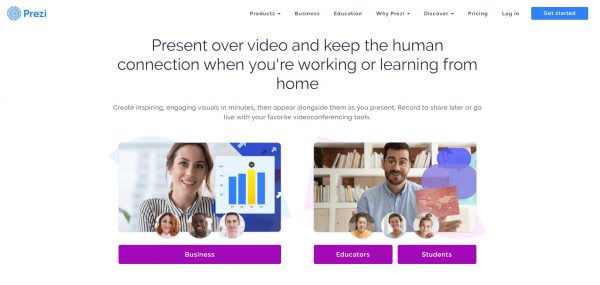 Prezi is an online presentation tool that is best suited for creating conversational presentations across all platforms. Prezi was launched with the initiative and a better creative alternative to PowerPoint in a multitude of ways. Most of the users on this platform create organic and conversational presentations that are a complete 180 from all the other existing presentation options. With the 14-Day free trial, you are able to experiment with all the nice and effective features provided in this tool.
If you are an avid PowerPoint user and want to spice things up, this is the right place to come to! You can import pre-existing PowerPoint presentations and transform them into its own little Prezi presentation. It is all hassle-free, with additional analytics so that users can also analyze the performance of published presentations.
Here are some of the noteworthy features of Prezi:
It has an easy user interface that is self-explanatory
An engaging design
Complete control of the size, image, font, and shape of the presentation.
However, the essential features are only available with the most expensive plan which costs $59. Web-based and desktop apps do not support internet explorer or Edge. While it is an expensive tool to use, the UI and the expansive features are worth it. If you do not want to invest a lot of money in it, you can stick to the free version or choose the $5 options as well.
---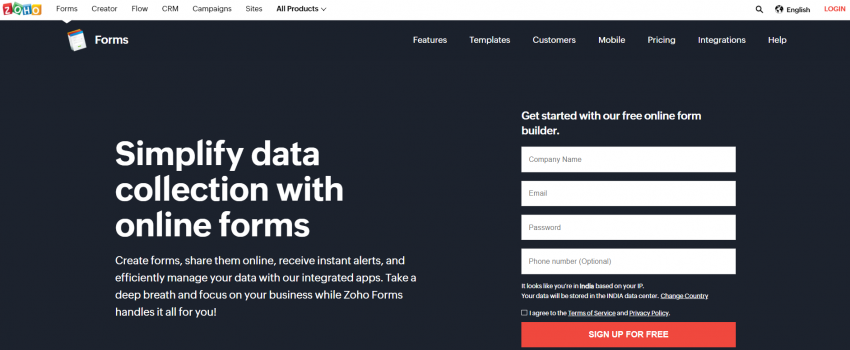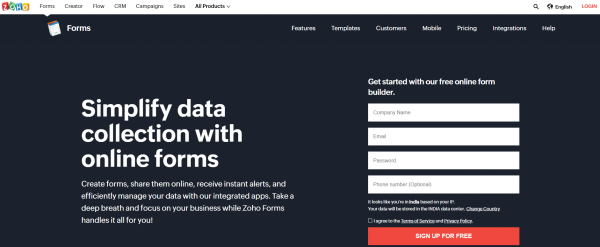 Zoho show is an online-based software that lets you collaborate, broadcast, and create presentations directly from the web browser itself. It is both highly customizable and flexible according to the users' wants.
It facilitates the direct integration of presentation and thereby helps a user to publish their presentations to the entire organization or the general public.
Should you wish to share your presentation with non-Zoho users, you can do so with an expirable URL. There is an array of modern sleek designs, fonts, templates, etc to choose from.
Additionally, it has a dedicated iOS and Android app that lets you create presentations on smartphones and tablets. Moreover, you can choose to stream your presentation online via Android TV, Apple TV or Chromecast.
Here are some of the features:
Dedicated apps for Android and Apple users
Seamless collaboration
Dedicated chrome extension
Facilitates PowerPoint import
Zoho Show also has a very affordable payment plan that helps you create and broadcast all your work across various platforms and browsers. However, the number of templates is still very limited. You can choose between the free personal plan or the premium plan for $5-$8/month.
---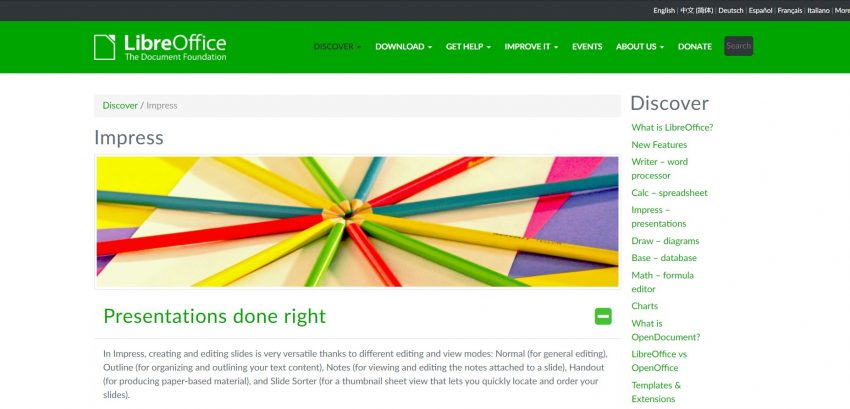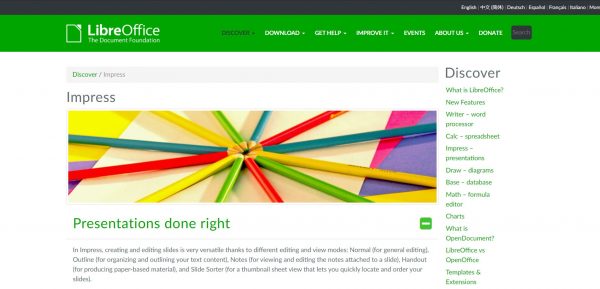 An Impress is a presentation software that is a part of LibreOffice that is open-source software, completely free to use. It is available to install Online directly onto your server for easy use.
However, there is no premium version, which is good because all the features are accessible by you without any limit. In saying that, it does not mean that it is incomparable to other presentation tools that are considerably pricier. Since it is open-source software, some third-party tutorials and guides make this process a lot easier.
---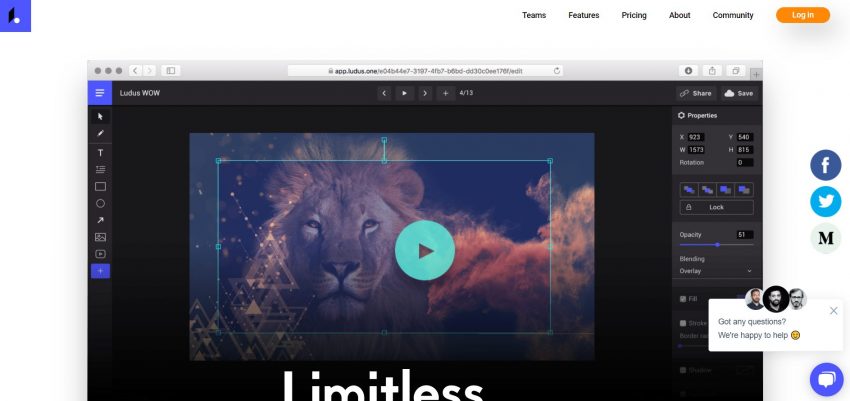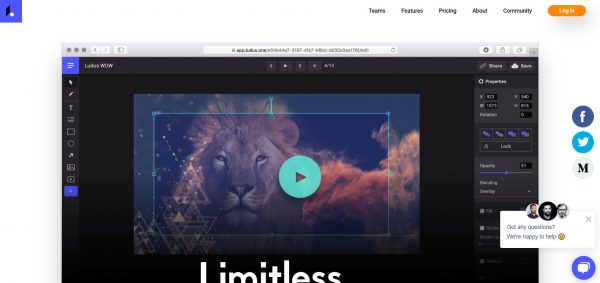 Ludus online is comparatively new and was built with creativity as its primary goal. It tends to heavily rely on the web for additional features like GIPHY, YouTube, and more.
It may be a little tricky to follow and understand the interface, which is why you should watch the tutorial on the website. It will ultimately make you more efficient and utilize all the features on your own. Additionally, it also has some nice design tools and the ability to upload certain fonts, use overlays, blend colors, and other cool features.
The site does come with different premium versions which increases the number of features you have access to as you pay more. You do, however, get a free trial of all these premium versions.
If you do not want to be limited to the number of presentations you have access to, then you will need to pay some more. For $99 a year, you get to password-protect your presentations, gain access to more storage, and create your URL.
However, if you are a team with up to ten users, then it would cost you $499/year or $45/month. Additionally, you receive a collaborative feature allowing your team to work on presentations together.
---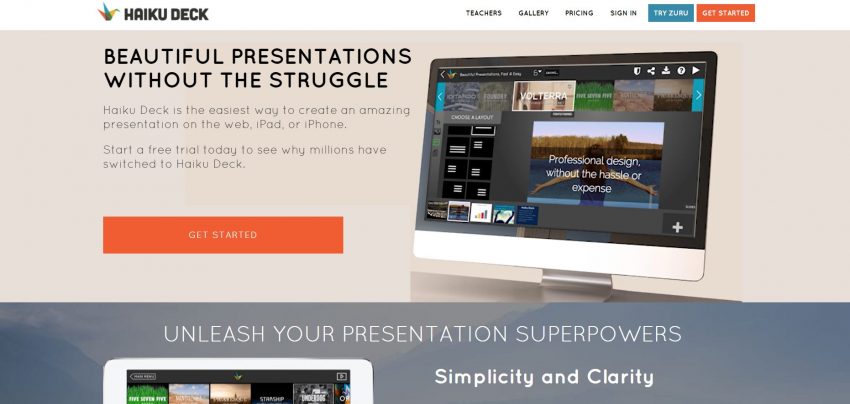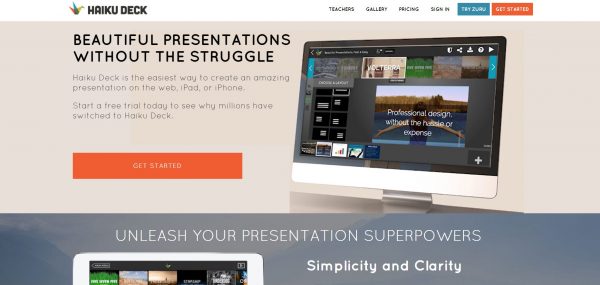 Haiku Deck may not be ideal for the majority of the users, but if you are an Apple iOS user, then you are in luck. It is one of the best online presentation tools that are exclusive to Apple users.
It is best used for creating presentations on iOS devices exclusively. This software allows users to create engaging and gorgeous presentations that will help your career a lot. There is a huge gallery of templates, fonts, and designs that you can choose from. Haiku deck is straight-forward and easy to use.
The software is cloud-based and automatically saves your files. Additionally, users can also download presentations in PPT format and facilitate video presentations with audio narration.
Enjoy the perks of copyright-free images, charts and graphs to make your presentation more cohesive and aesthetic.
Here are some additional features of Haiku deck:
Huge gallery of copyright-free images, fonts, and templates
Very customizable.
User-friendly layout
Design friendly tools
One of the best online presentation tools with video
You can also try it out for 7 days before upgrading. Haiku Deck is available for free and with two different premium versions. One at $5/month and another for $100/month.
---
Conclusion
Presentation Softwares have evolved a lot over time and have so much more to offer now than ever before. Now, presentations are more about impressing superiors and clients that people will stop at nothing.
Managers and employees will make their presentations as unique and eye-catching as possible to cement their positions in the company. All the tools mentioned above should be able to aid you in that and more. However, remember that there is more to presentation than what meets the eye.