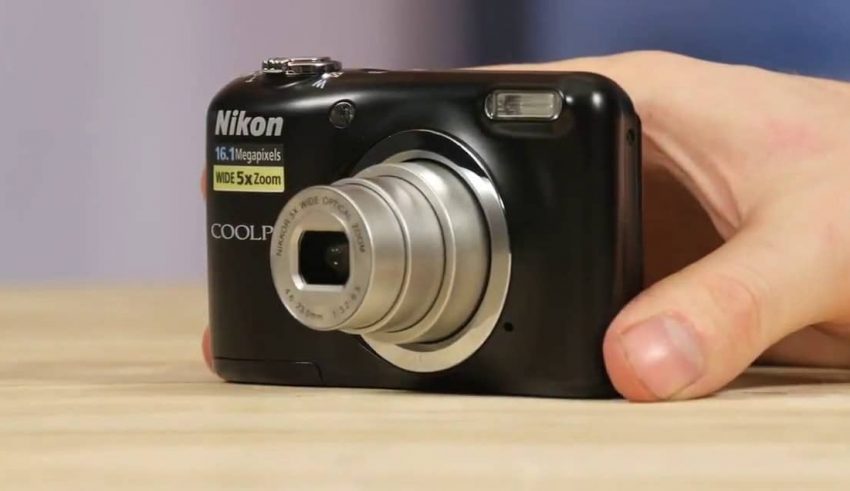 Nikon Coolpix A100 is an entry-level point and shoot camera. It has a small and sleek body just like any other in this category. Headline features of the Nikon Coolpix A100 include 20.1MP CCD sensor, 5x optical zoom range equating to 26-130mm on 35mm format, 720p HD video recording along with some fun creative effects including Nikon's Smart Portrait mode that automatically enhances shots of friends and family. The camera falls under the Rs.10K category and is arguably one if the best in its segment. The camera is available in five different colour options and carries a price tag of Rs.5,900.
Before I get started on various aspects of the Coolpix A100, let's get one thing straight. The Nikon Coolpix A100 is not really a new camera. Except a couple of changes here and there, the A100 is basically a name changed version of the Nikon S2900 which came out in 2015, which itself was essentially a cloned model of the previous S2800. So as far as design is concerned, there is nothing new.
Nikon hasn't tried anything new with the A100's design. The layout is conventional and various buttons and controls are exactly where they should be. So you don't have to learn anything new while using this camera. You will feel at east from the word go. In the back you would see the 2.7-inch 230k-dot display which has pretty good horizontal viewing angles, but is horrible when it comes to vertical visibility.
This can create problems when you are trying to take some high angle or low angle shots. Another negative of the display is its low resolution which means images look pixelated and details get lost. But on the positive side, the display is bright and can be seen in direct sunlight. Various controls are situated right next to the display and are pretty easy to reach with your fingers. The camera lacks any kind of grips, but the Nikon logo, since it is a bit textured, gives you something to hold on to.
When it comes to performance, the Coolpix A100 delivers what you would expect from a camera in its class. Focusing is good in bright light, but the camera goes into hunting mode as soon as light drops a little. Image quality in good lighting condition is pretty acceptable, but low light images are pretty horrendous. When fully zoomed out, the lens gives pretty nice details in pictures, but as you zoom in more, image quality goes down.
The camera's noise reduction capability is also pretty questionable. Distant foliages in landscape shots lose their details because of the camera's noise reduction efforts. Till up to ISO 800, the camera handles noise pretty well, but after that images become progressively bad. At ISO 3200 they become almost unusable.
Nikon Coolpix A100 Specifications
20MP – 1/2.3″ CCD Sensor
ISO 80 – 1600( expands to 3200)
26-130 mm F3.2-6.5 Zoom Lens
Digital only Image Stabilization
2.7″ Fixed Type Screen
1.1 fps continuous shooting
1280 x 720 video resolution
119g. 95 x 59 x 20 mm
Ratings
Design and build: 8/10
Features and performance: 7/10
Image quality: 7/10
Value for money: 7/10
Nikon Coolpix A100 Price
Nikon Coolpix A100 Sample Images
YouTube Reviews
Overall, the Nikon Coolpix A100 is a pretty decent camera for those who like to take pictures of holiday gatherings of friends and family. It delivers, again, decent performance for the price. But don't even think of shooting something serious with it. The camera is just not made for that.
Featured Image: Nikon Coolpix A10
Check Also: Best Cameras under 70000 Rupees to buy