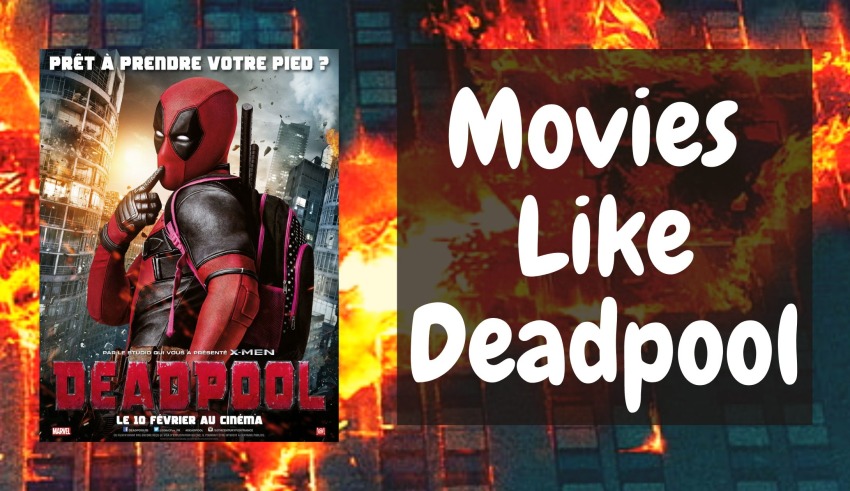 Deadpool is undoubtedly one of everyone's favorite American anti-hero films. The film chronicles the events in the life of a wisecracking mercenary who gets experimented on. Although he becomes immortal, ugliness is a downside to the experiment. He sets out on a mission to hunt the man who gave him such an ugly look. Hyper-realistic violence, revenge theme, and foul mouths; the film is the total package for antihero lovers. So if you have already watched the 3 Deadpool movies, we have got you covered.
Give below is a list of the 10 best movies like Deadpool. Filled with action, heart, crimes, and incredible performances; they will surely keep you hooked. So go on a binge-watched spree with these movies with some Deadpool feels to them!
Here is the list of the 10 best Action Movies Like Deadpool in 2022.
The Crow (1994)
Available at Amazon Prime | Netflix
Filled with lurid energy and darkness, The Crow is an action-packed American super film. The film is written by John Shirley and David J. Schow and directed by Alex Proyas. It is based on a comic of the same name written by James O'Barr. The film has a lot of soul in Brandon Lee's performance along with several commendable action scenes. Eric Draven is a musician, and he was about to marry his fiancé.
But just the night before their wedding, both of them are brutally murdered by some violent inter-city gang members. However, after a year on their death anniversary, Eric rises from the grave and comes back to life by a crow. The crow is his guide in the land of the living and leads him to his and his fiance's murderers. He first kills Tin Tin who is a knife thrower, drug addict Funboy, the unsophisticated Skank, and T-Bird.
After giving these killers a taste of their own medicine, he eventually confronts Top Dollar, the top gangster himself. But will he be able to avenge his death and fulfill his macabre mission? Even though the movie is a gothic and hardcore demeanor, viewers can also find a sensitive streak. This revenge fantasy is a thrilling adaptation and a must-watch.
---
Kingsman: The Secret Service (2014)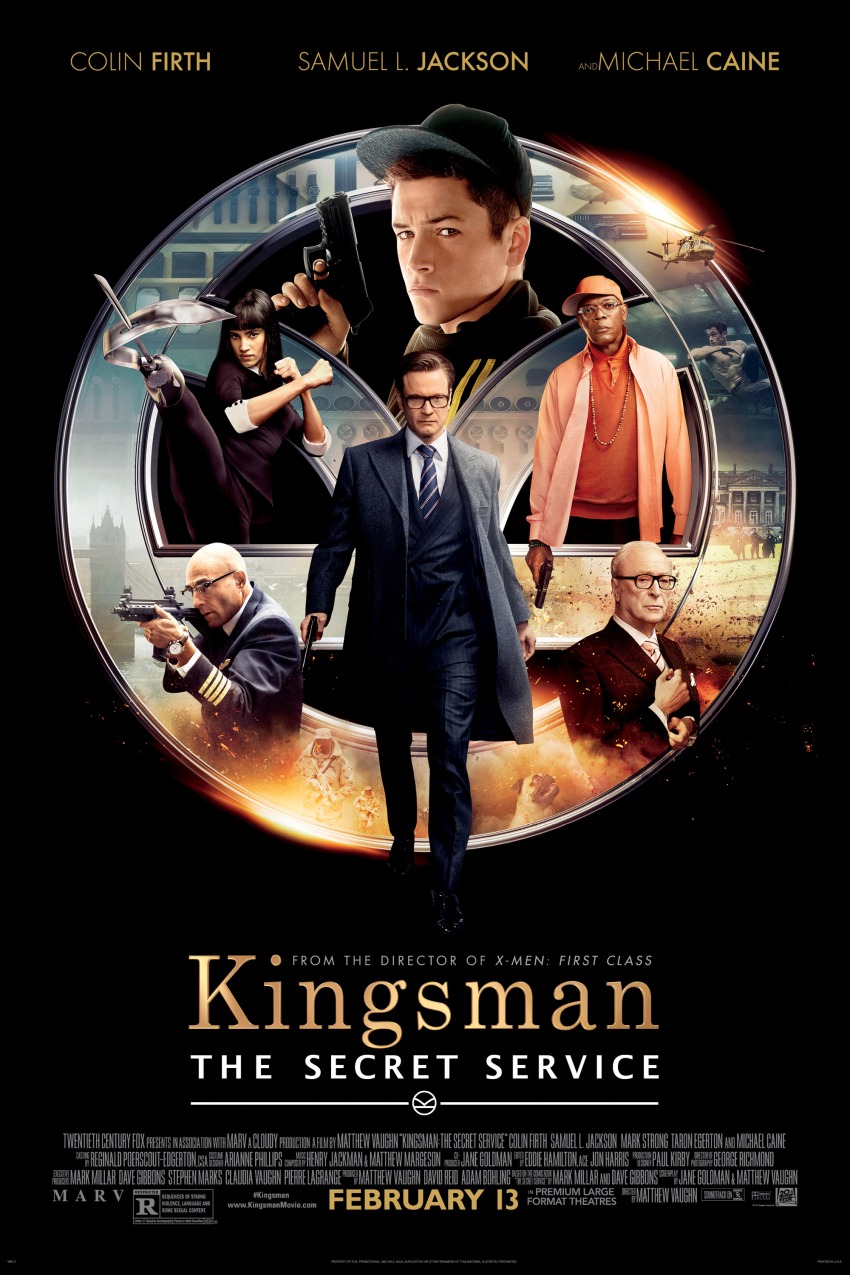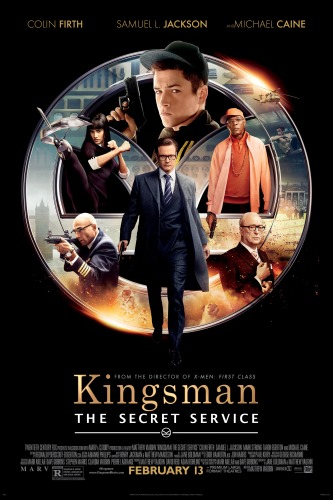 Available at Amazon Prime
Directed by Matthew Vaughn, Kingsman: The Secret Service is an action spy comedy movie. The film is an adaptation of a screenplay by Vaughn and Jane Goldman. The film is written in stylish and it is quite subversive and fun.
Gary Eggsy Unwin resides in a housing estate in South London. And by the looks of it, Gary seems to be headed to a life spent in jail. His late father used to secretly work for a spy organization. Harry Hart, a cool agent, sees some potential on Gary Unwin and Gary is further recruited as a trainee in the secret service.
Meanwhile, there is a twisted tech genius working on a diabolical plan that aims to solve the climate change problem. However, his plan involves a global killing spree. The film is entertaining, witty, and is filled with amazing stuntcraft.
The film also resembles the James Bond series and is a must-watch for fans who love the same genres as James Bond or Deadpool. Additionally, the film revitalizes the action spy genre with gadgets, satire, and a likable villain. This roller coaster ride with guns and fun is sure to blow you away!
---
Logan (2017)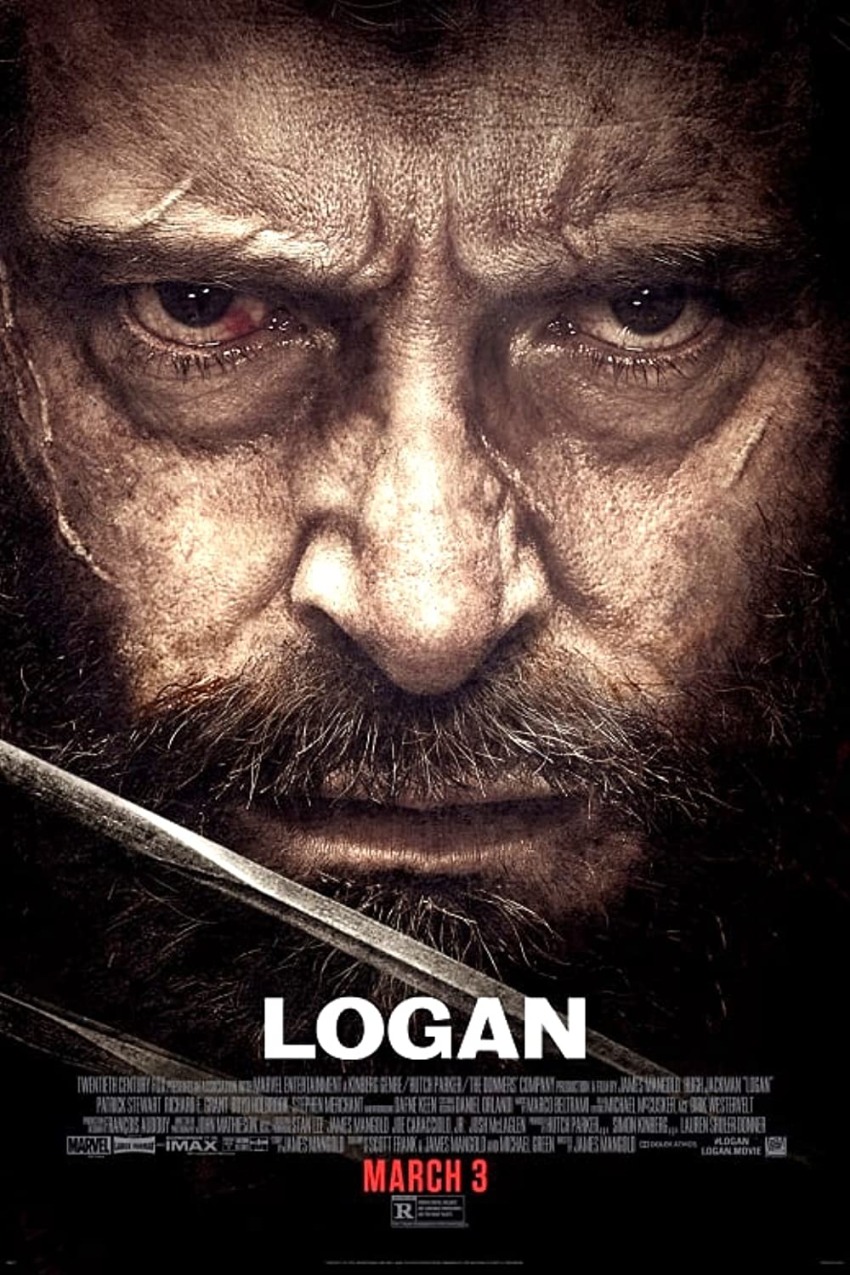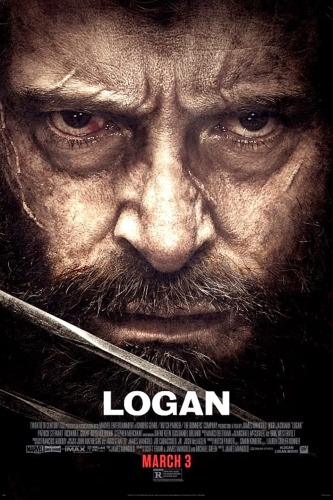 Available at Amazon Prime | Netflix
Logan has got to be one of our top film recommendations of all time. The final Wolverine film was everything that we could've asked for, and Logan is no less. Formerly known as Wolverine, Logan is now living a low-key life as a drunk person hiding. He is also looking after Professor X who is dying. However, things are going to change very soon with the entry of a young girl into his life.
Dafnee Keen is a mutant, very much like Logan with the claws and everything. Dafnee needs the help of Logan to reach a safe haven. She is escaping from people who have inflicted horrors upon her and now want to capture her again.
Although Logan does not want anything to do with it, the people after her have really pissed him off. Logan must now fight these dark forces and protect the young girl with him. Hugh Jackman can be seen making the most of the final outing. The film defies the genre conventions of this superhero film with its gritty yet thoughtful performance. This devastating and dark journey is one of the most enduring films with an 8.1 IMBD rating.
---
Chronicle (2012)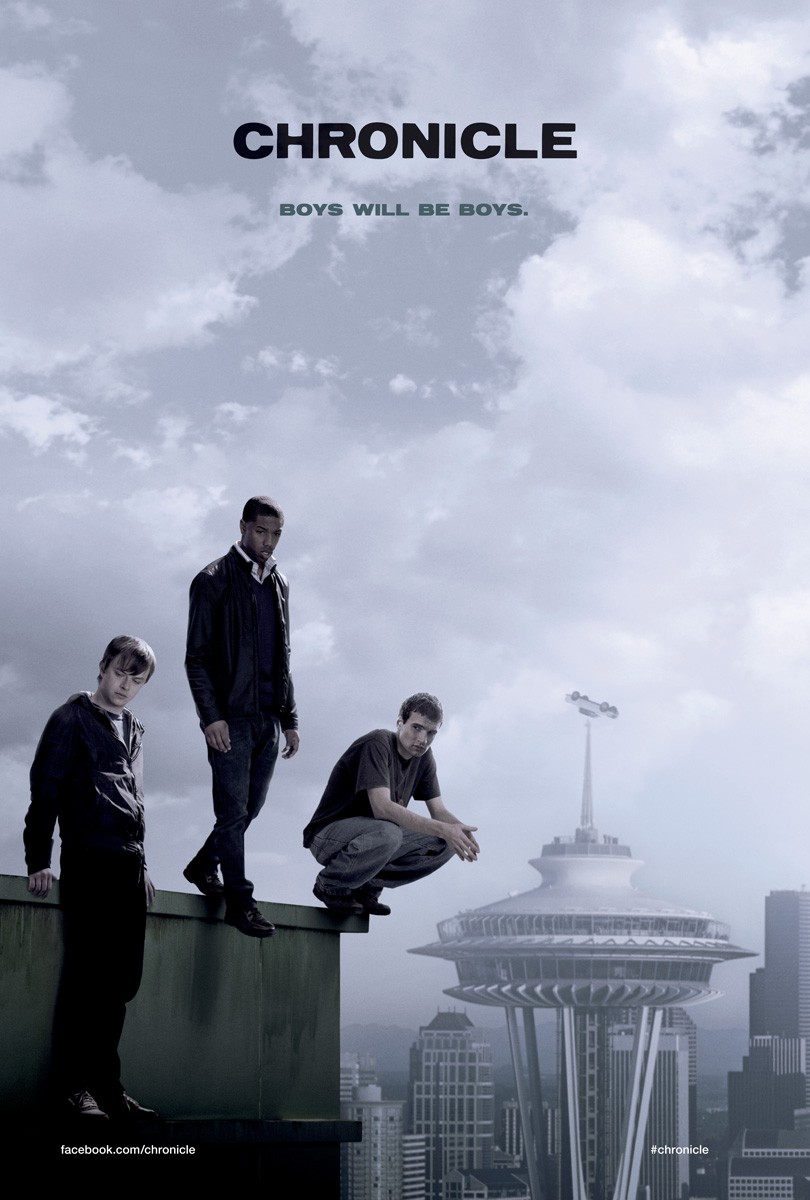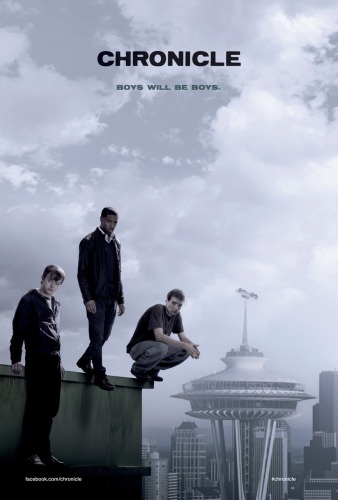 Available at Amazon Prime | Netflix
Directed by Josh Trank, Chronicle is quite a dark yet gripping watch. With a fast-paced direction. Engaging performance and smart script; the film transcends the found-footage gimmick. The film Like chronicles the unfolding happenings in Andrew's life after a surprising turn of events. Andrew is a young teenager and also a misfit with no friends. He has been bullied and lives with his terminally ill mother and alcoholic abusive father.
He is an introvert who uses his camera as an escape from real life. His classmate Steve and cousin Matt come across a substance that changes their lives and Andrew's life. After this discovery undergrounds, things start spiraling out of control. This substance leaves Matt and Steve with incredible and dark powers.
Both of them start growing powerful and dangerous. And Andrew captures all of these events on his little camera. The film is truly innovative with spectacular performances from the young cast members. The originality of this fantasy film can be seen in its action-packed yet grounded human story at its core. The film is intriguing and entertaining, making it a must-watch.
---
Kickass (2010)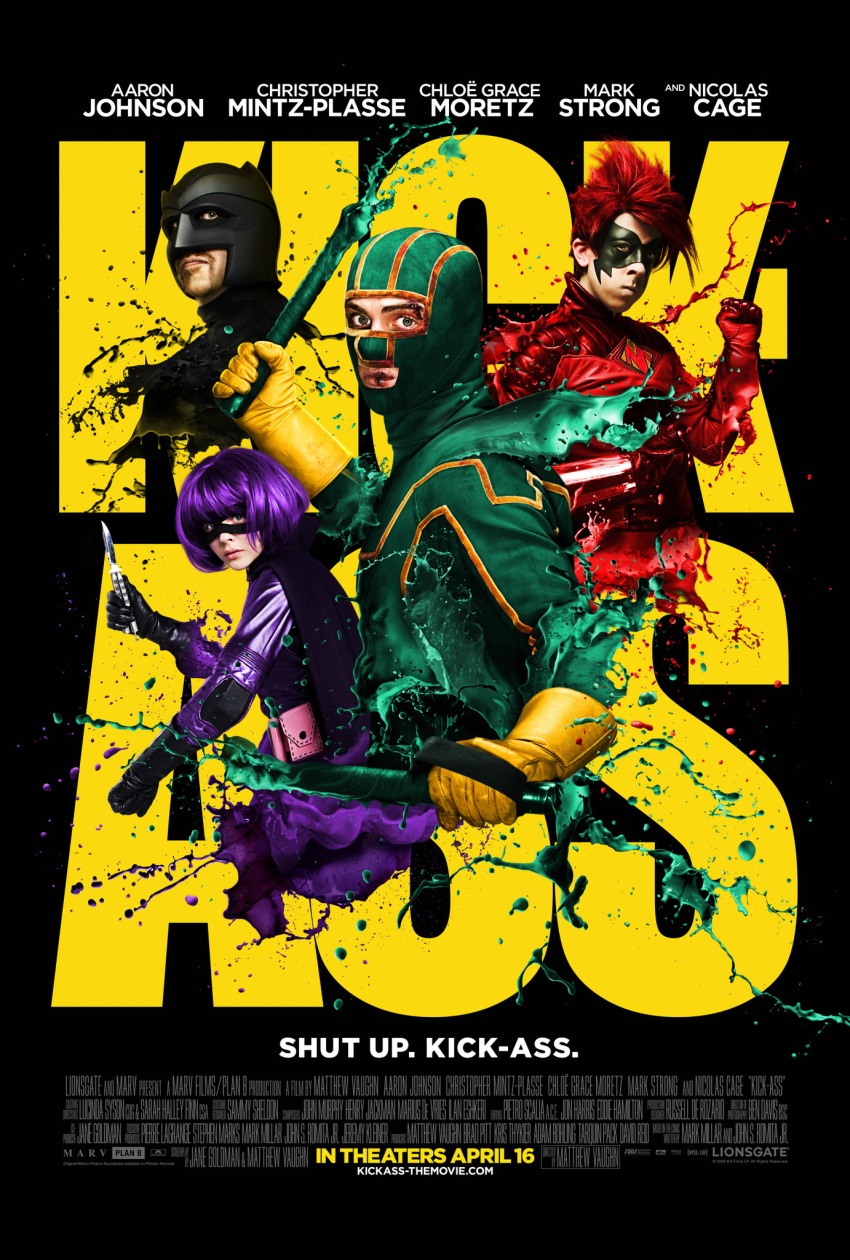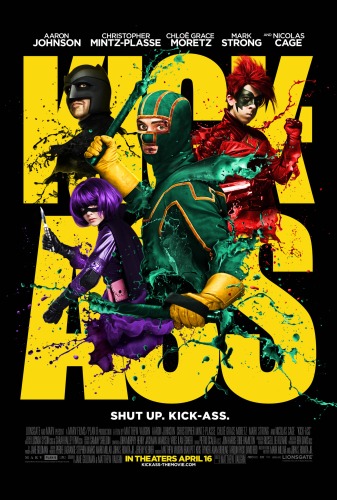 Available at Amazon Prime 
Next up, we have another film with a Deadpool feel to it! Directed by Matthew Vaughn, Kickass is a screenplay adaption of a comic book of the same name by John Romita and Mark Millar. Dave Lizewski is a high school student who goes unnoticed most of his life.
He is basically a Mr. Nobody, so he decides to gift himself a superhero story of his own. Even though he has no training or superpower whatsoever, he refers to himself as 'Kickass'. He gets a superhero costume and gets to fighting evil and crimes. And After, He further collaborates with Hit-Girl and Big Daddy, a father and daughter vigilante team.
He also becomes a friend of Red Mist, another nestling crime fighter. However, his allegiance is put to test with the entrance of a scheming diabolic monster. The film has definitely taken the black comedy superhero genre to the next level.
The gleeful profanity, the spectacular visuals, and the violence make the film all the more interesting. The film is further defined by its non-conventional spirit and go-for-it high energy attitude. It is also effectively entertaining with show-stopping performances.
---
Sin City (2005)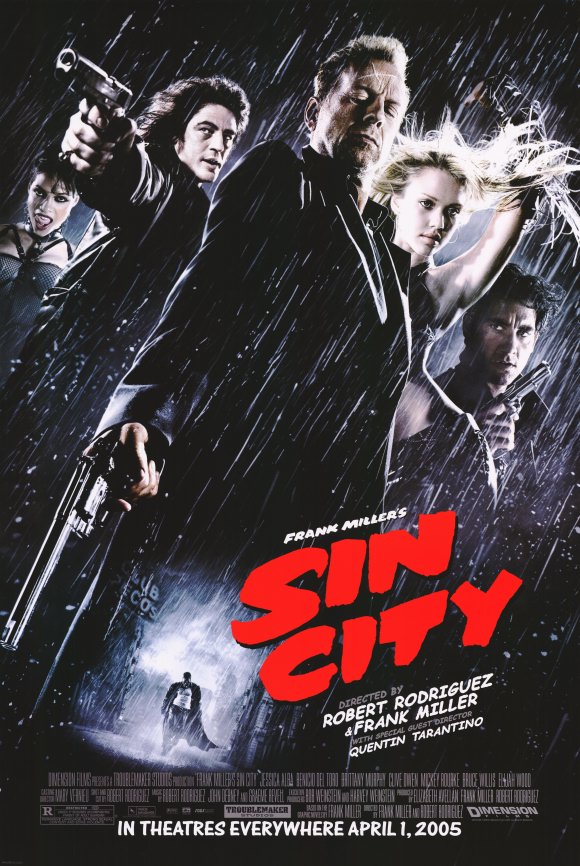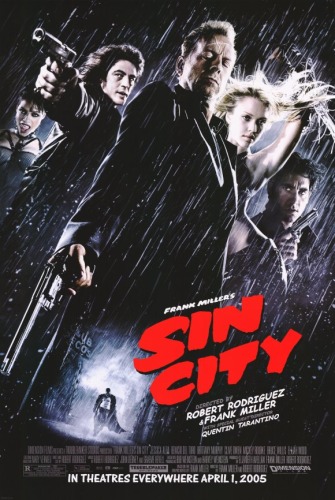 Available at Amazon Prime | Netflix
One of our absolute favorite movies in related genres has to be Sin City. Frank Miller's Sin City a.ka. Sin City is an adaption of a novel of the same name by Frank Miller. The American neo-noir crime anthology movie is directed by Robert Rodriguez and Frank Miller. The film is terrifically violent and visually groundbreaking a masterpiece n its genre. It is surely able to bring the darkness of the comic into vivid life.
The film explores a miserably dark city called the Basic City and 3 violent and corrupt residents of it. It chronicles the incidents of a man fed up with the corrupted and decides to take matters into his own hands, a cop fighting against a pedophile and a hitman, and risks his life for a girl.
And thirdly, a muscular and scary person on a hunt for the person responsible behind his beloved Goldie passing away. The cast is well-chosen and the movie is stylized in a way that had never been seen before. The film is thrillingly alive and brazenly gets to the bottomless decadence of it all. The thrilling action, absorbing visuals, cynical dialogues, and metaphors make it a worthwhile piece.
---
Watch Men (2009)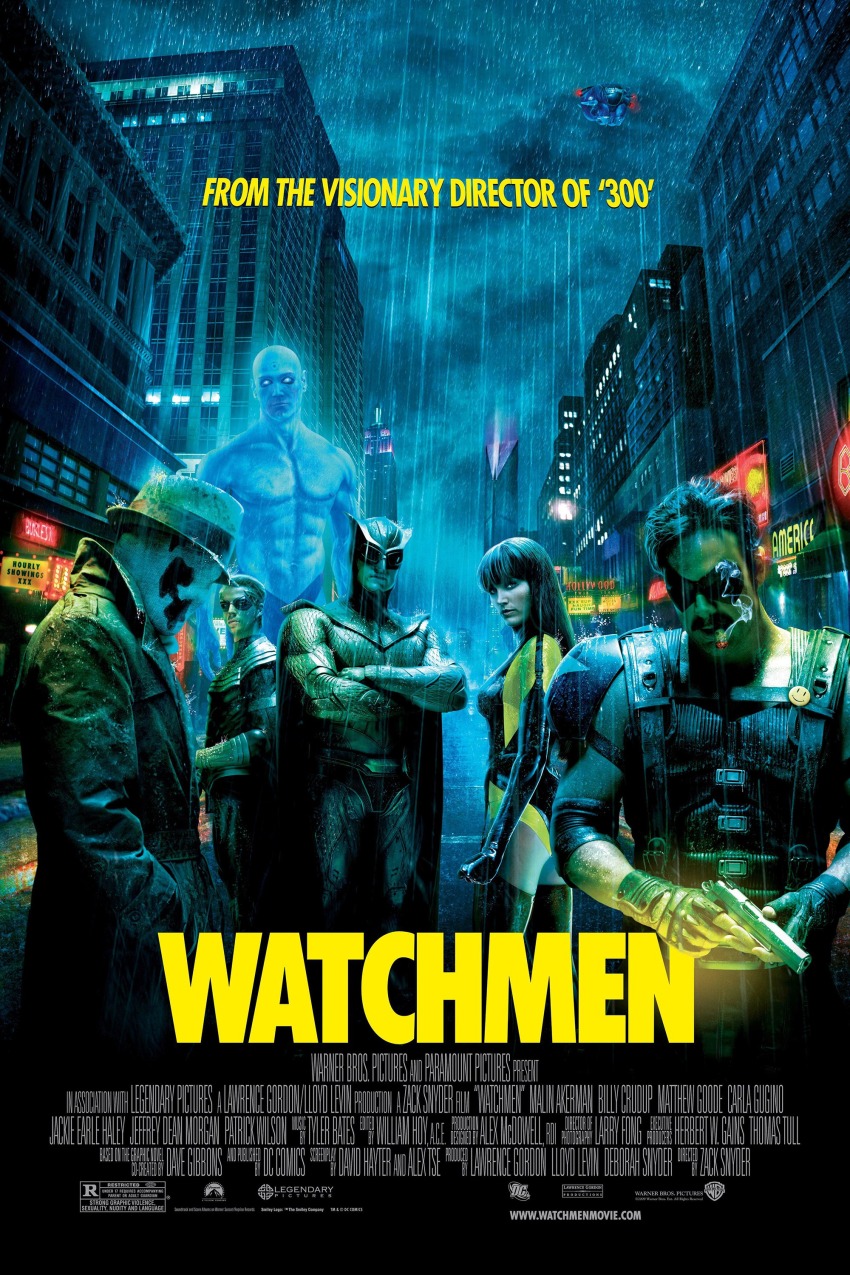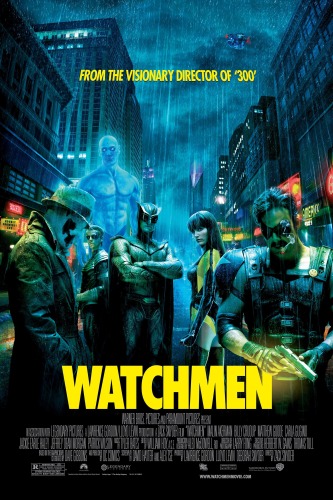 Available at Amazon Prime | Netflix
Visually striking and gritty, Watchmen is a standout American superhero film. The film is directed by Zack Snyder and is an adaptation of DC Comics of the same name. The setting of the story takes place in America during the alternate 1980s which was a dark time for vigilantes. Rorschach, a masked vigilante, is in fur when one of his own is murdered. He plots a mission to discredit and kill all the superheroes of the past and present.
Then, He reconnected with one of the retired associates that has actual powers. He further gets a look at a far-fetched conspiracy that involves a shared past. And not just that. He also gets a peek into some catastrophic consequences that the world may have to ensure in the future.
The effect isn't just limited to the future, but could also alter the foundations of history as we knew it. The film has phenomenal graphics and the plot rises to the occasion. Compelling, witty, and anarchic; this is one of the greatest comic adaptions. The stunning visuals, music, and special effects are also worth looking out for.
---
V For Vendetta (2005)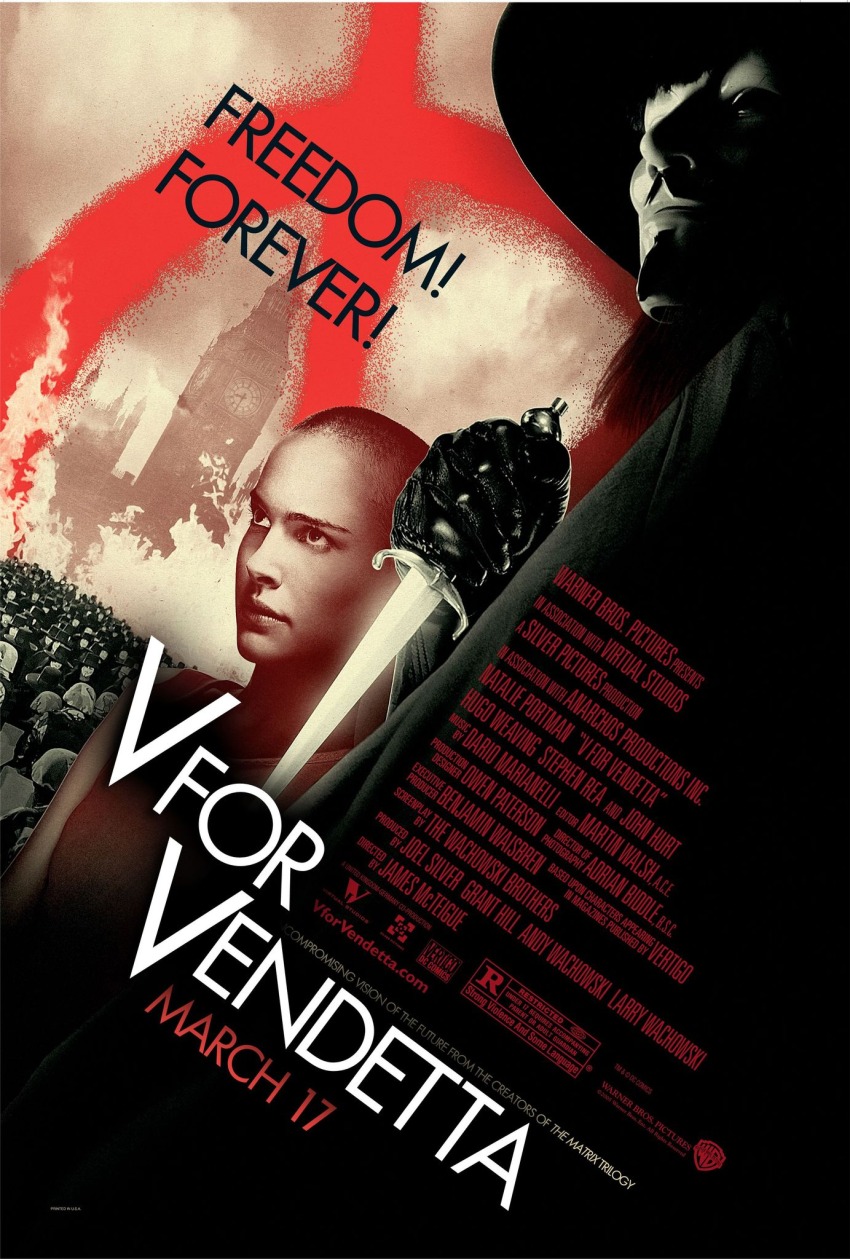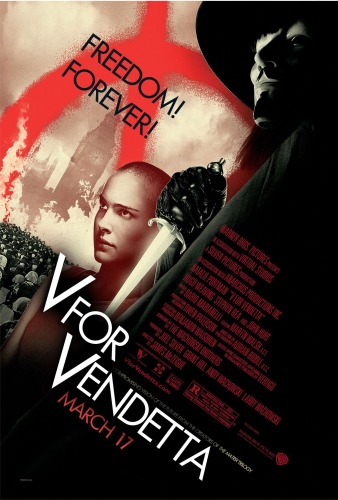 Available at Amazon Prime | Netflix
Directed by James McTeigue, V for Vendetta is one of the greatest dystopian political superhero movies of all time. The film is a comic adaption of the same name written by David Lloyd and Alan Moore. This may be considered an old film, but it has a totally badass storyline and characters. London has fallen into pieces after the world war and after the occupancy of a fascist government.
Someone known only as "V" is a shadowy freedom fighter who decides to fight against the oppressors using terrorist tactics. He saves the life of Evey, who is a young woman, from the secret police. And in his act, he finds an alky against the fascist government regime and the oppressors.
Meanwhile, V's past is uncovered and revealed to Etic Finch, the policeman assigned to capture him. But it is not long until Eric's eyes open and he starts questioning things that his government stands for. The film is a bizarre and farcical political allegory with a good dose of thrill. The riveting visuals, stunning performance, and riveting visuals makes the film a compelling watch.  It's a thought-provoking film that will keep you hooked until the very end.
---
John Wick (2014)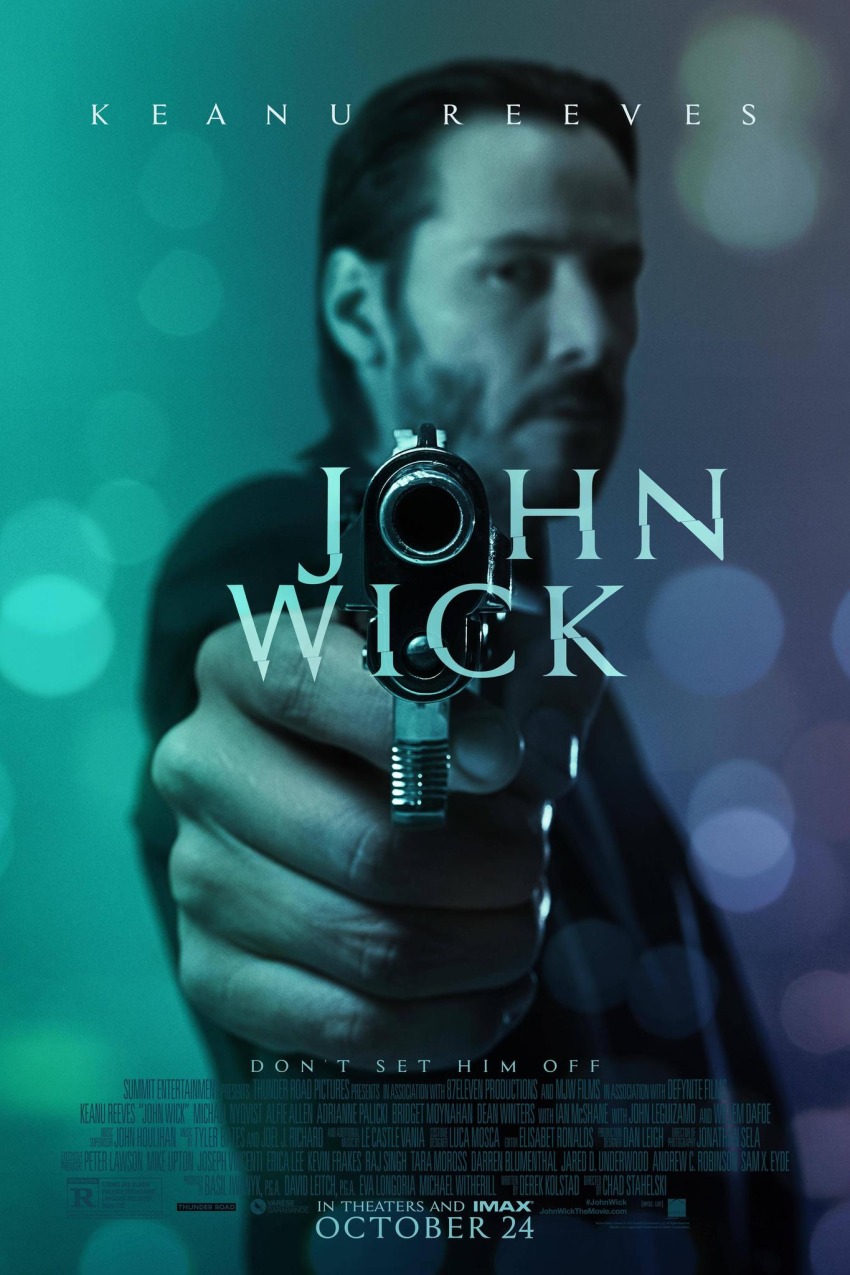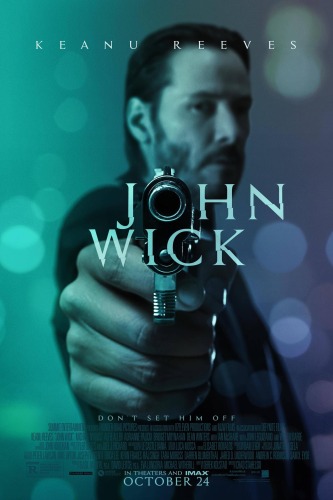 Available at Amazon Prime | Netflix
Giddy, thrilling, and perfectly stylized; John Wick is a thriller action film. Directed by Chad Stahelski and written by Derek Kolstad, this is the first part of the John Wick franchise. The film serves are the perfect return of actor Keanu Reeves in the world of action and thrill. John Wick, the protagonist, was a renowned and legendary assassin. However, after getting married to the love of his life, he retires from his violent career choice.
However, her unexpected demise sends shim into a state of deep mourning and loss. But he receives one last gift from his late wife that helps John find a new meaning in life. Iosef Tarasov, a sadistic thief, and his thugs kill the puppy (the last gift from his wife) and steal his 1969 Mustang.
This provokes and compels the retired hitman to let his true nature unravel and unearth his identity. He now seeks vengeance and unleashes his killing machine to quench his thirst. The film is saturated with explosions and special effects, making it all the more gripping.
---
Guardians Of The Galaxy (2014)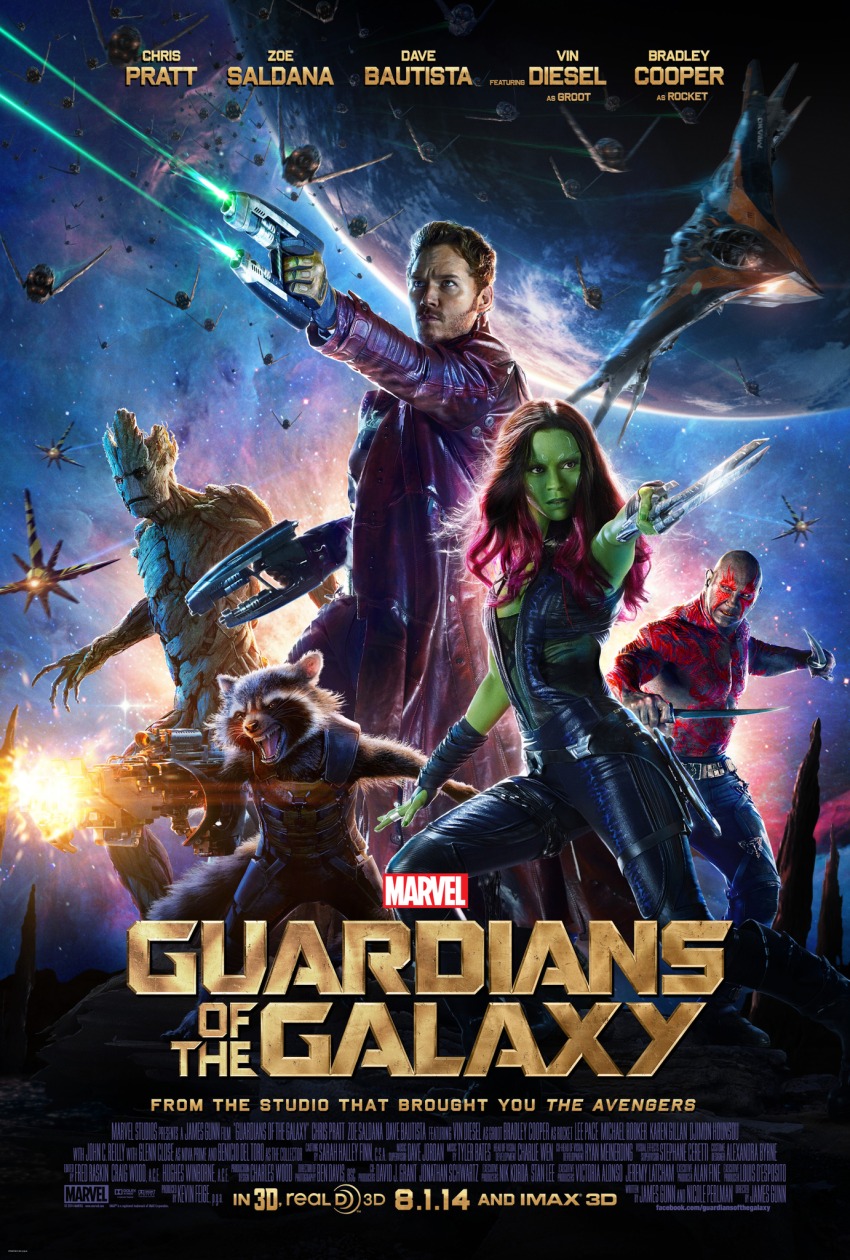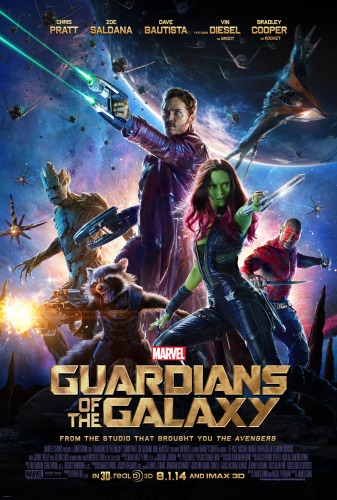 Available at Amazon Prime
Packed with visual splendor and thrill, Guardians of the Galaxy is an interesting watch directed by James Gunn. The film is a production of Marvel Studios and is based on the Marvel comic superhero sharing the same name. Chris Pratt plays the role of Peter Quill who is a brash space adventurer. He steals a mysterious orb that leads him to trouble. He becomes the target of a vigorous manhunt that is led by Ronan who is known to be a powerful villain.
Peter decides to create a team that aims to fight against Ronan and also save the galaxy. These space heroes are called the 'Guardians of the Galaxy'. The film is filled with quirky characters even, humor. This film will surely keep you hooked, thrilled, and grinning at the same time. With an IMBD rating of 8/10, go check this one out. The memorable and dramatic moments will surely leave you wanting more.
Conclusion
So here are all the movies that you need to watch if you love Deadpool. If you are done watching Deadpool and want to get hooked to something similar, we hope this list helps you out. Gripping, entertaining, and striking, these movies will surely check all your boxes. So go and grab some popcorns and brace yourself for some binge-watching sessions. And for all movie fanatics looking forward to booking their calendars with more such interesting recommendations, stay tuned!