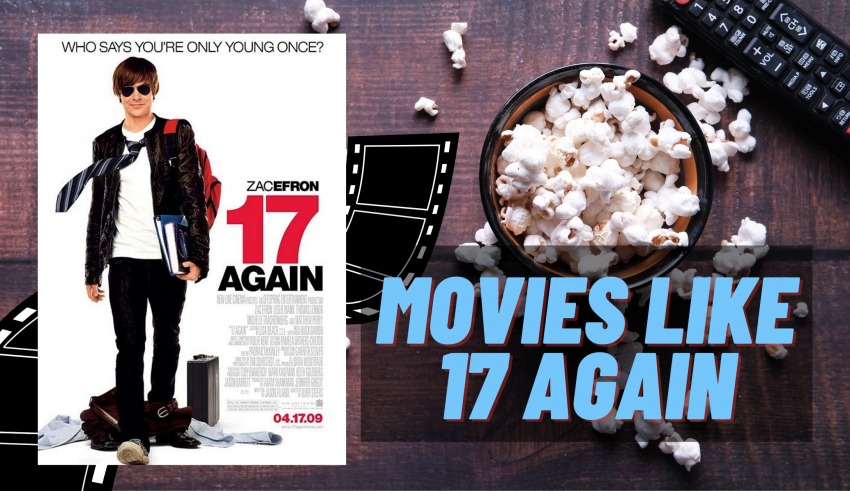 Matthew Perry and Zac Efron feature in the major roles in 17 Again, a 2009 American fantasy comedy film. After an extraordinary accident, Matthew Perry portrays a 37-year-old Mike who subsequently changes into a 17-year-old Mike portrayed by Zac Efron. The film was well-received by teenagers and young people since it was primarily set in a high school and told a story of a 37-year-old guy who travels back in time to 17 and relives the high school life he missed out on. Because he was the poster boy and the primary marketing weapon for the film, Zac Efron had a significant influence on its success. With 17 Again, he demonstrated that he can not only succeed in Disney films but also in other films, thanks to his ability to play highly sought-after characters. The picture was largely well-received, as seen by its box office success. People are clamoring for more Movies like 17 Again, which provide them with the adrenaline rush of puberty. Such films transport you back in time and allow you to reminisce about your old school days. Watching films like this becomes increasingly vital. As a result, we'll add more movies like 17 Again to our list.
Here is the list of the 10 Best Movies like 17 Again You Must Try In 2022.
The First Time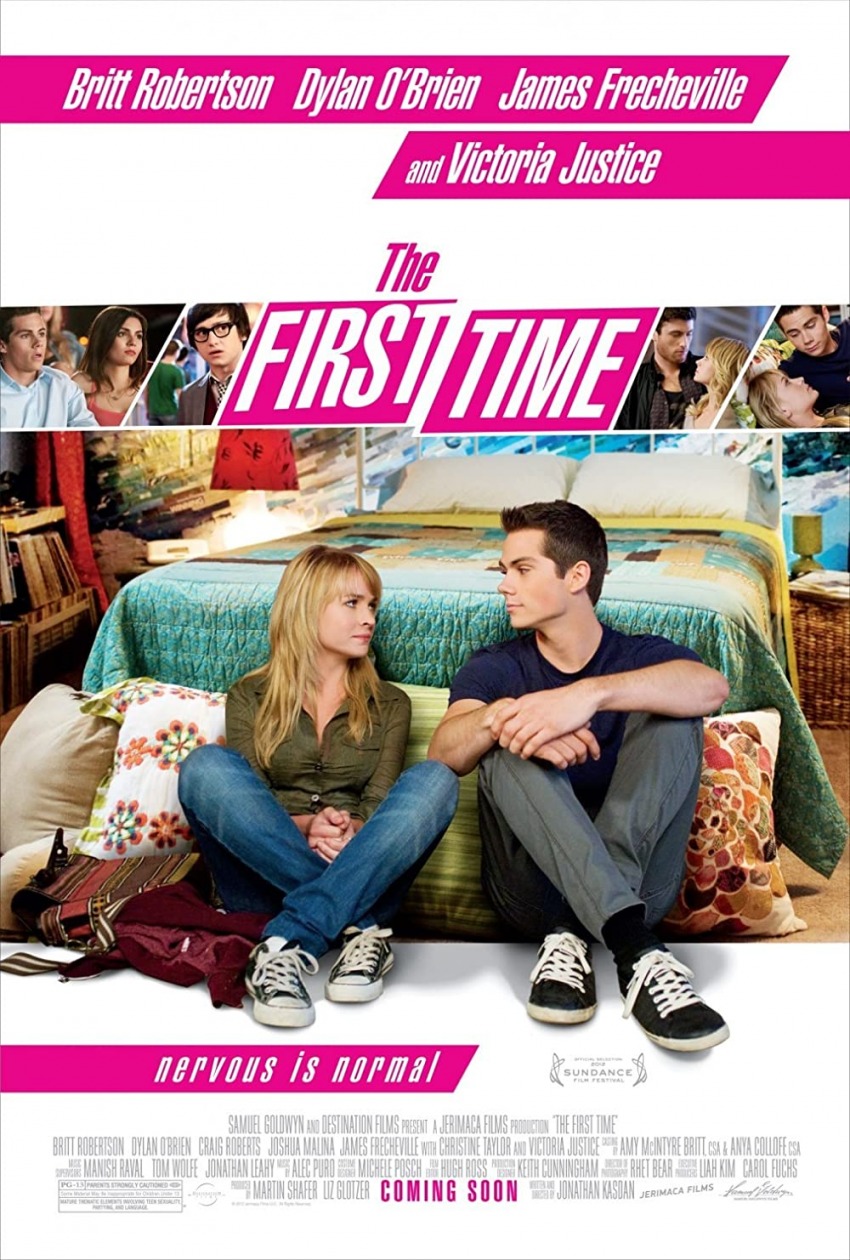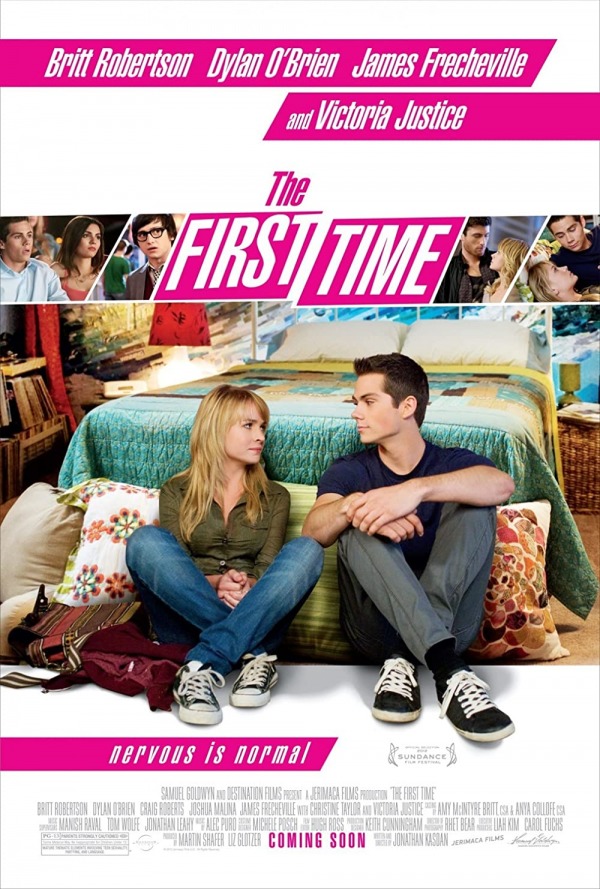 Available on Netflix | Amazon Prime
Dave Hodgman, played by Dylan O'Brien, is a high school senior who spends much of his time pining away for his best buddy in the 2012 adolescent romantic comedy film The First Time.
Britt Robertson's character, Aubrey Miller, a junior at a separate high school, seems to have an older partner, Ronny, played by James Frecheville but doesn't seem to give a crap about her. 
One simple chat involving Dave and Aubrey creates a real attraction, and things turn beautiful, passionate, difficult, and humorous throughout a weekend as Aubrey and Dave learn how it would be to fall in love for the first time.
People who like 17 Again may appreciate this film since it is based on the lives of three teens and how they find their love lives, which is also their first experience in this area. Looking for the movies like 17 again, The First Time is the Best Option.
---
Juno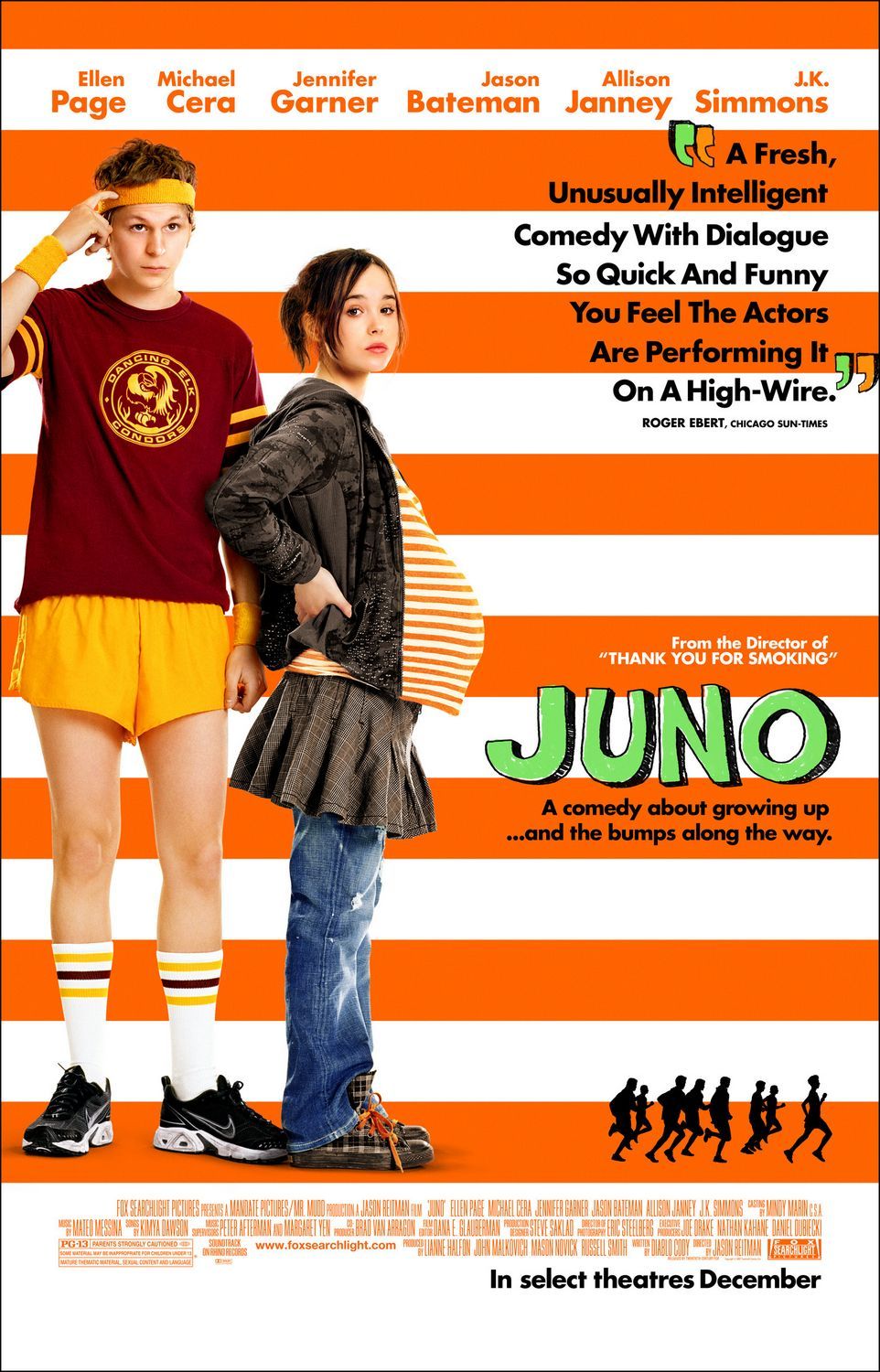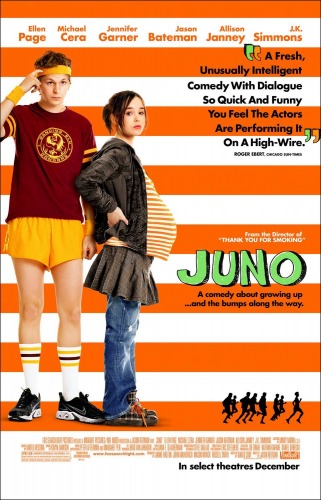 Available on Netflix | Amazon Prime
Juno is a 2007 quirky comedy directed by Jason Reitman about a teenage girl named Juno who becomes pregnant. Following Reitman's assertion that he is illustrating the decision-making process of teens, we can observe several film methods he uses.
Scene transitions are one approach in particular. Juno is divided into four portions, each having its scene change and purpose. The sequences are split across seasons of the year, which, coincidentally, correspond to Juno's pregnancy periods.
Juno was shot all across Vancouver, British Columbia, which served as a stand-in for Minnesota, where the picture was initially planned to be shot. Even though films frequently employ a Canada-as-America location change for financial reasons, Reitman claims that the filming site was chosen at his desire.
Juno won an Academy Award for Best Original Screenplay and was nominated for three other Oscars, including Best Picture and Best Actress for Page, who was just 20 years old at that time.
---
The Perfect Date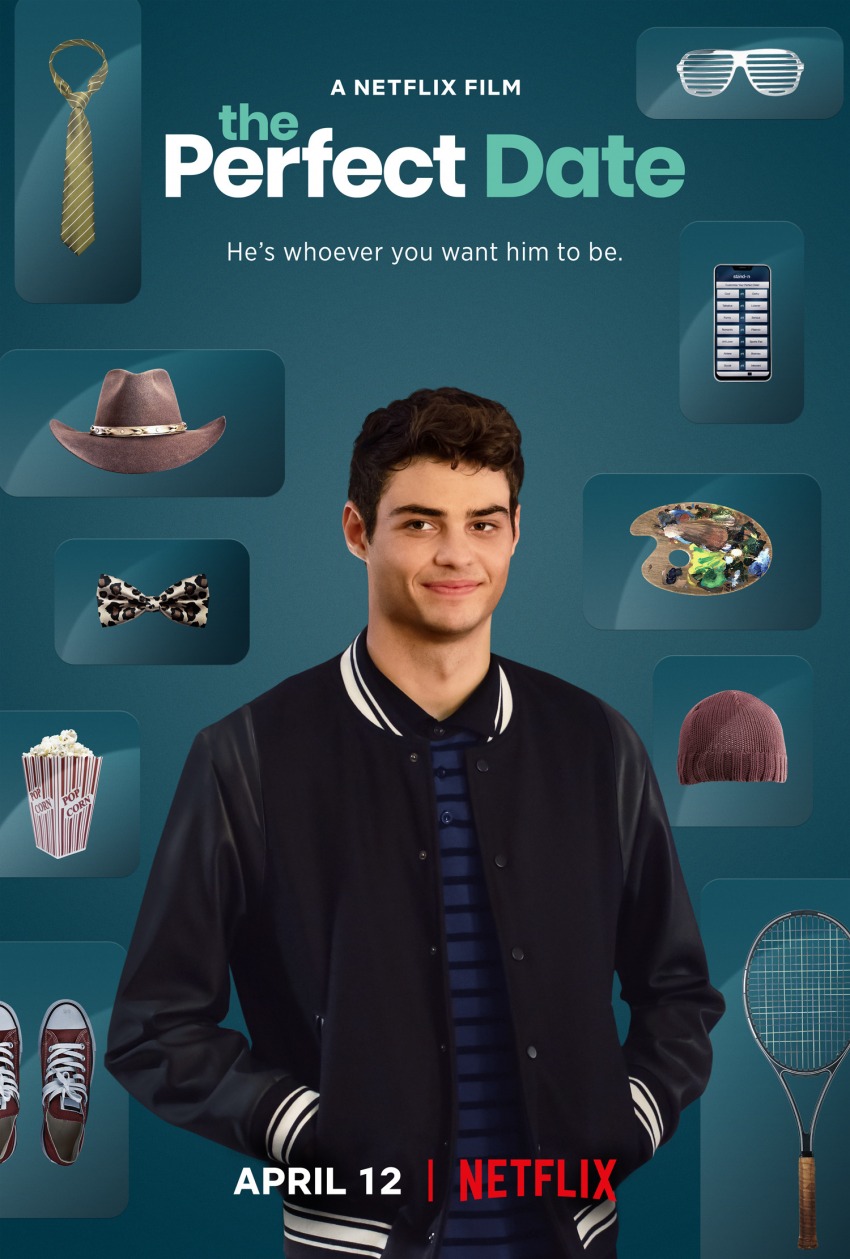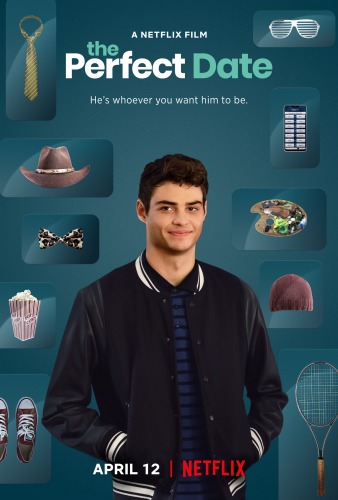 Available on Netflix 
The Perfect Date, a Netflix film, stars Noah Centineo as Brooks Rattigan, a high school senior with big ambitions, which is nothing new in terms of adolescent movie heroes. He aspires to have a flashy vehicle, a stunning partner, and acceptance into a prominent institution.
The storyline of the film follows his trip when he begins to use an app created by a buddy, in which he offers himself as a friendly escort to any services.
Netflix continues to produce romcoms like The Perfect Date, indicating that consumers enjoy them. They're perfect for a cozy night in watching teenagers make mistakes, fall in love, and live happily ever after. Because of the mistakes, the protagonists believe they have made in their college years, this movie is similar to 17 Again in that it teaches them a life lesson.
---
Bookmark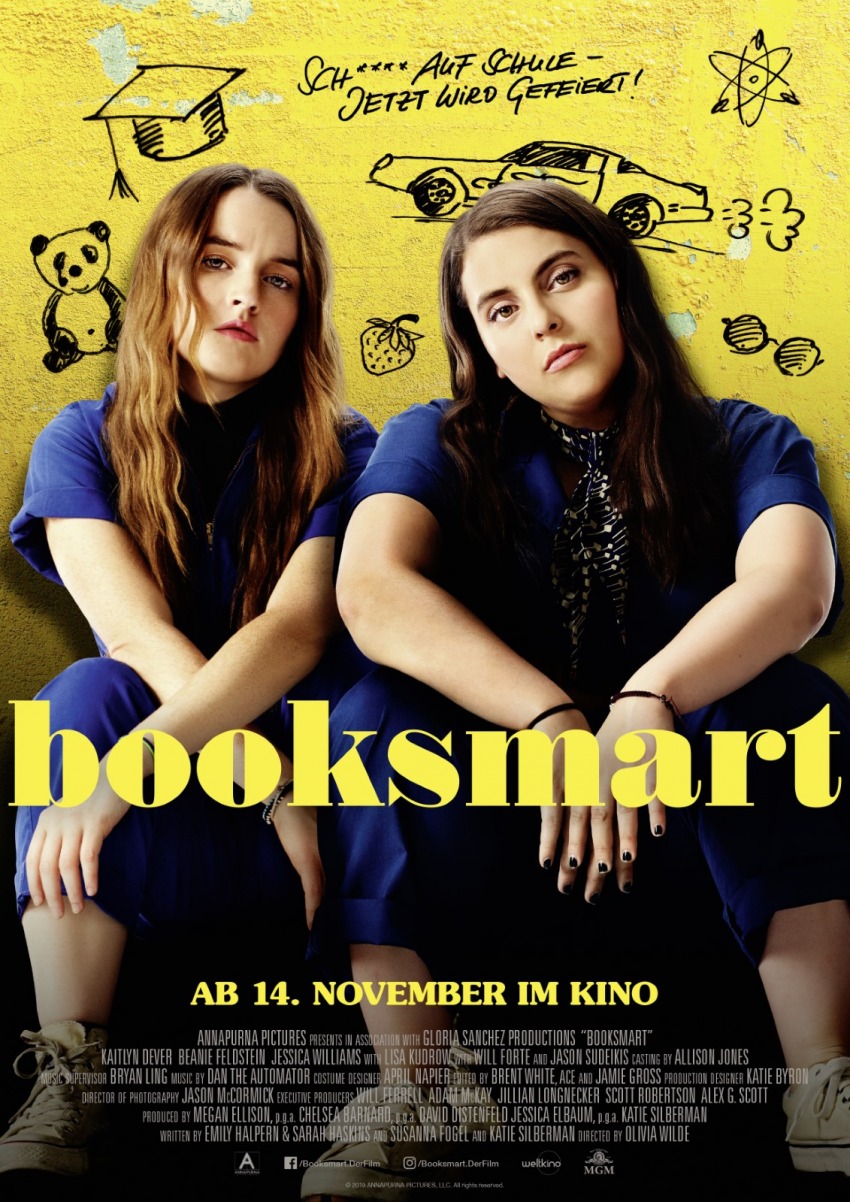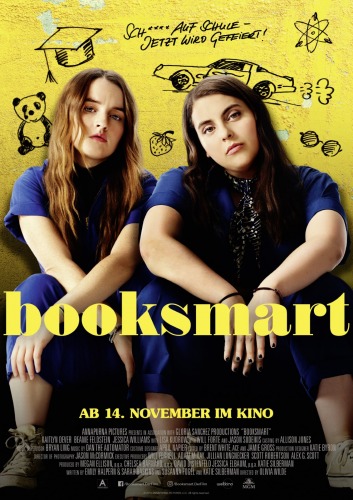 Available on Netflix | Amazon Prime
Booksmart takes place on the final day of school, just before graduation, in a wealthy Los Angeles neighborhood.  Molly played by Beanie Feldstein and Amy played by Kaitlyn Dever, two high-achieving high-school seniors, appear to be the only two significant and hardworking students among a group of fashionistas and layabouts. 
They encourage Jason Sudeikis as Principal Brown to join them in some student-government-related clerical matters while on the last day of high school, causing him to happily dismiss them from his office. Molly will attend Yale and Amy will attend Columbia; both plan to pursue careers in public service and Molly has resolved to become the world's youngest Supreme Court Justice. 
However, they have no idea where their classmates are going because the class has decided not to discuss it amongst themselves to avoid hurting anyone's feelings. The film then goes on to illustrate that even the other bad students in the class have a bright future, causing both of them to realize that they have wasted their high school years.
---
Pitch Perfect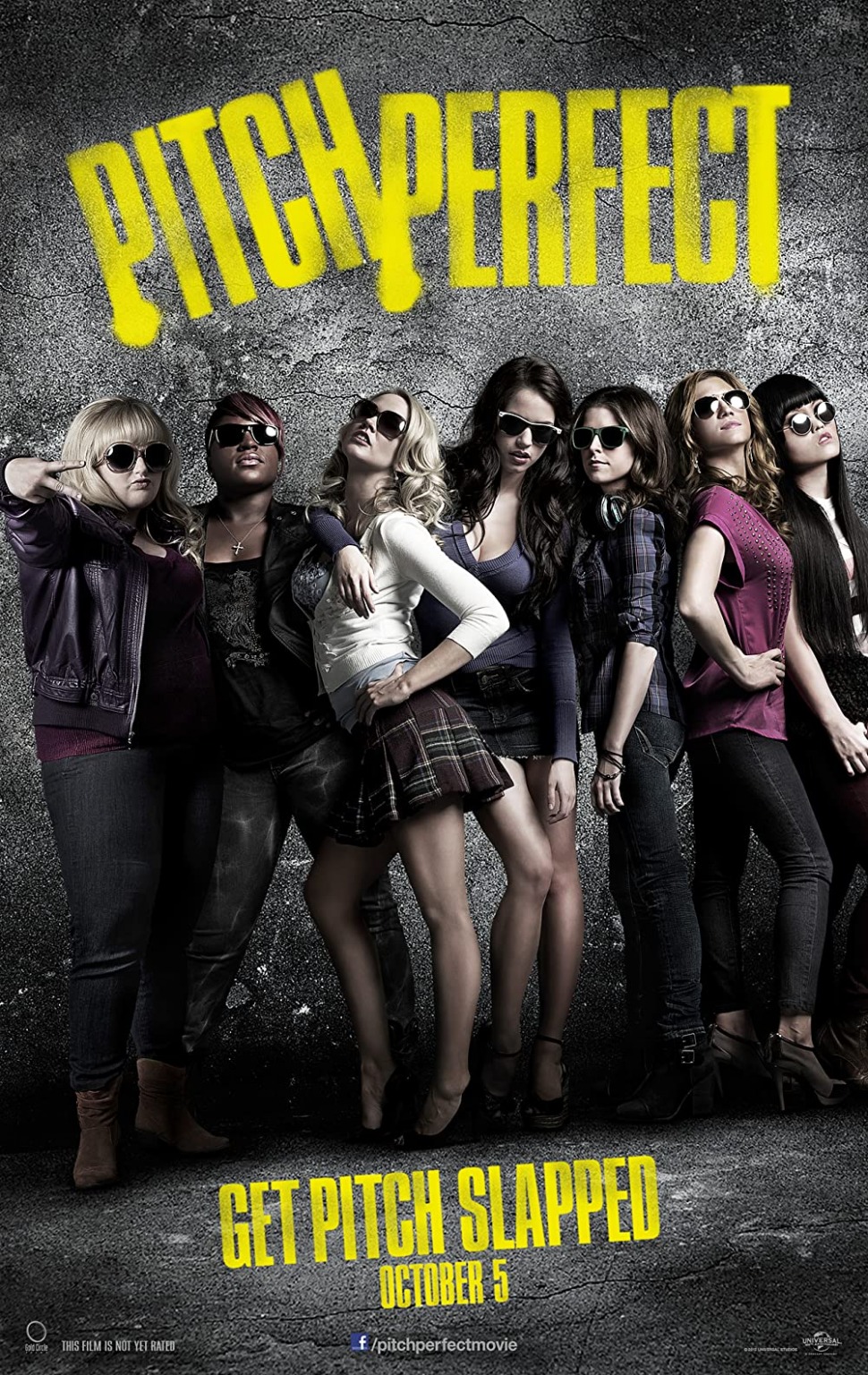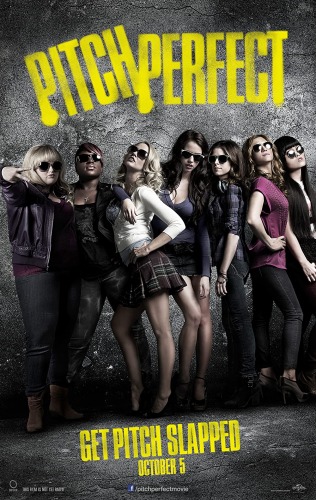 Available on Netflix | Amazon Prime
Pitch Perfect is a successful musical comedy about a self-reliant college student that will appeal to both teenagers and adults,  Movies like 17 Again did. The teenage ladies in the film are most powerful and self-assured, and they use some harsh language.
The film revolves around Beca, a freshman at Barden University who is an aspiring mix master/DJ. Her father, a professor, will not allow her to drop out of college and relocate to Los Angeles to pursue a DJ career without first completing college.
It will be a pleasure to see a comedy like this, which will engulf you in gut chuckles and appealing tunes while making whatever maladies you seem long, far away. Now let us start from scratch: Beca, played by Anna Kendrick, is a joy as she can sing as well as act.
Also, particular thanks to Rebel Wilson, whose subversively fantastic Fat Amy will be remembered for a long time. Indeed, all of the cappella groups here, or the voices behind them, are fantastic.
---
The Perks Of Being A Wallflower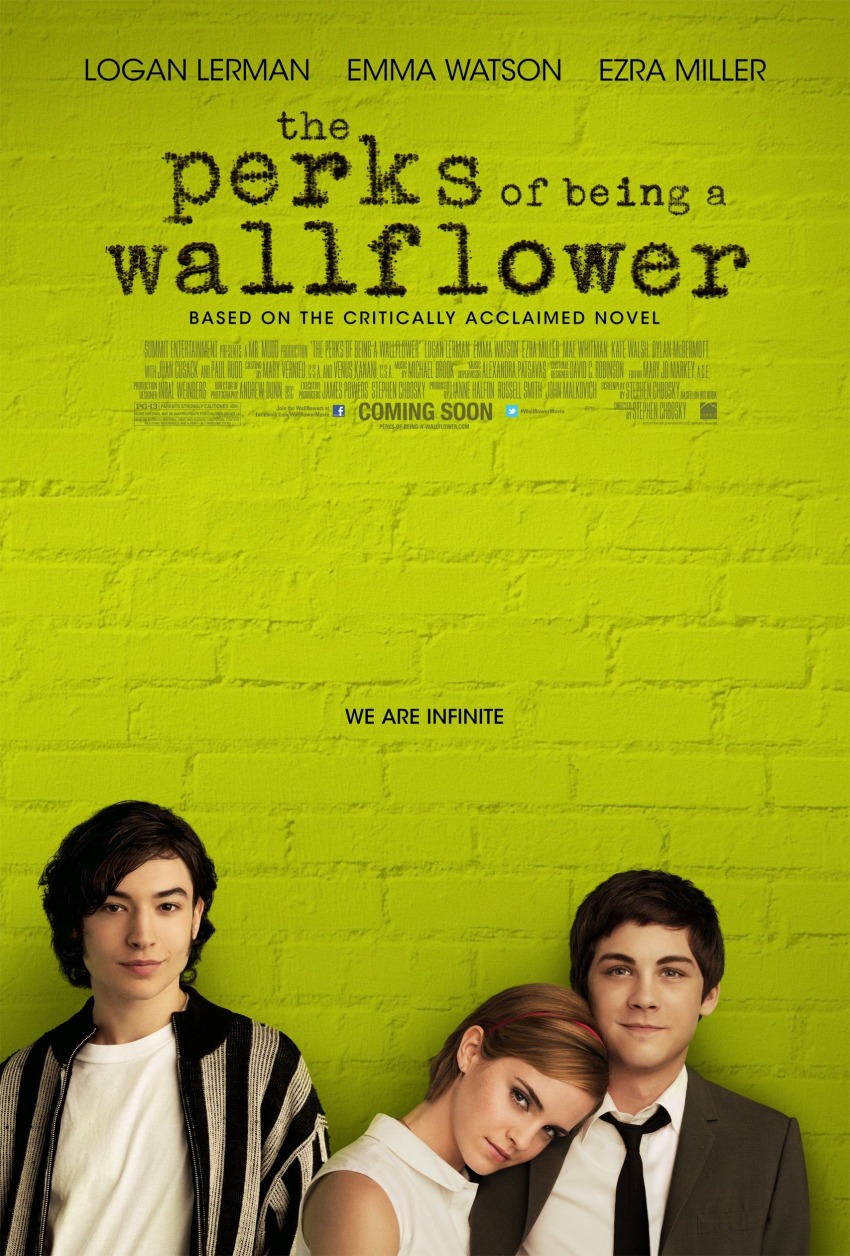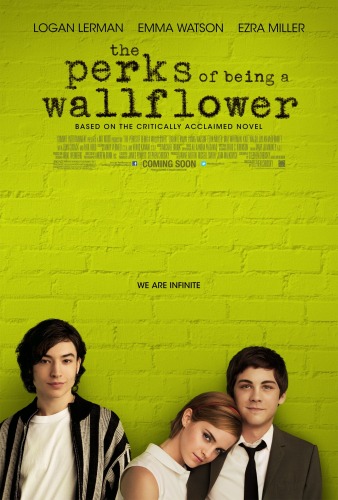 Available on Netflix | Amazon Prime
The Perks of Being a Wallflower is a film about a lonely high school freshman who sees himself as a perpetual foreigner who is embraced by a group of older teenagers who cherish their quasi status.
It has gotten both positive and negative reviews, some of which appear to have been written by previous adults. The film validates one of the beliefs that if you are too popular in high school, you may become so attached to the sensation that you never discover who you truly are.
In the early 1990s, Logan Lerman as Charlie begins the story by writing a series of letters to a mate. He attends high school with trepidation and apprehension, and on his first day, he is confronted with the ubiquitous freshman dilemma. After being turned down at many restaurants, he is greeted by two intelligent and kind seniors.
The film focuses on Stephen Chbosky's top possession novel, which was released in 1999 and is now found alongside The Catcher in the Rye on many bookstore shelves. It's a once-in-a-lifetime opportunity to see an author direct his film and do so successfully. No one who enjoys the book will be dissatisfied with the film, particularly with the relatively close to perfect casting.
---
Thunderstruck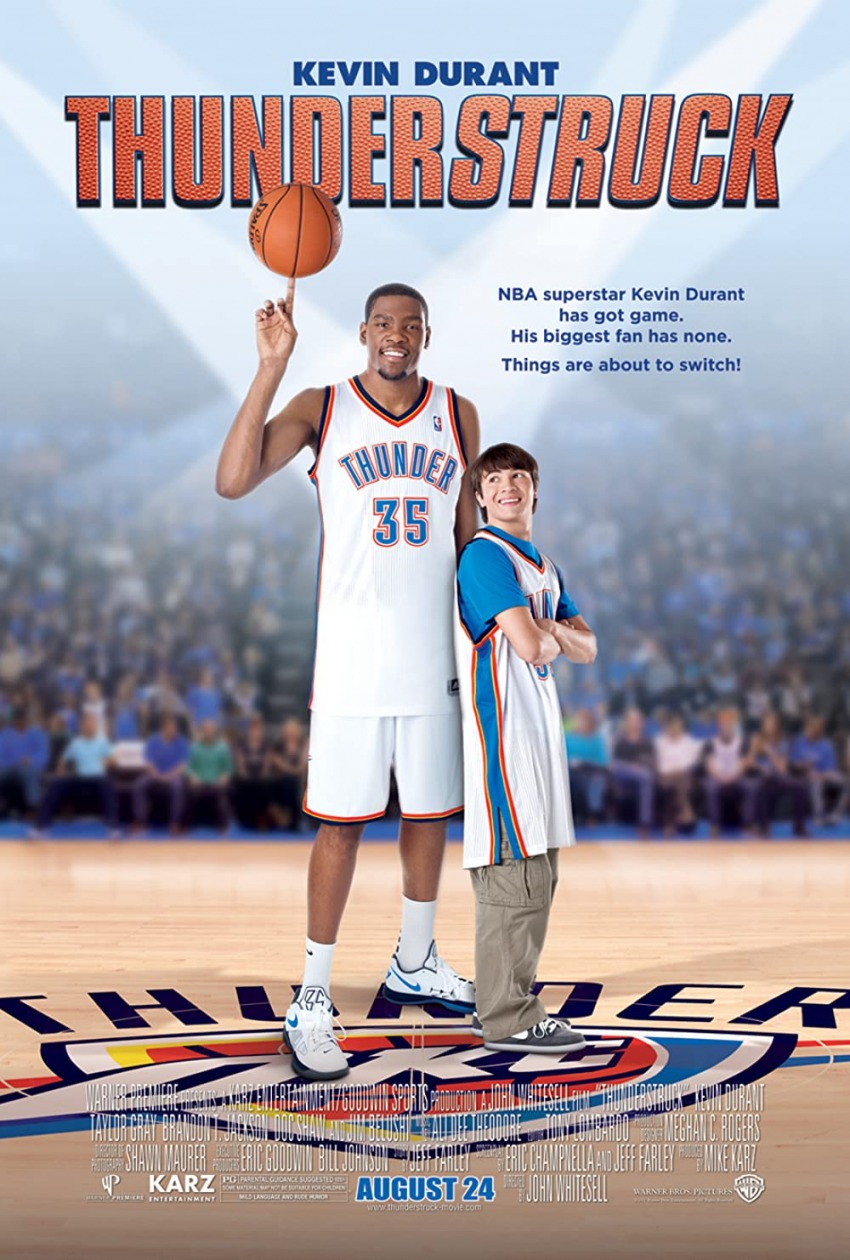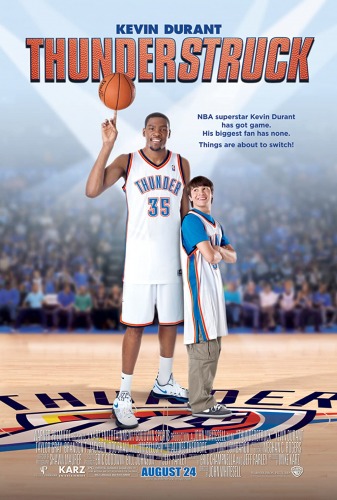 Available on Netflix | Amazon Prime
When Brian, a clumsy teenage fan, miraculously exchanges skills with his hero Kevin Durant, playing himself, he becomes the star of his high school team, while Kevin Durant suddenly finds himself unable to make a shot to save his life.
However, as the playoffs near, Brian realizes that being a genuine winner necessitates hard effort at one's own game, and he strives to right the wrongs in time to avoid his hero's season from coming to an end prematurely.
The excellent thing is that this is fiction, and the greatest thing to come out of this sports film is that Durant stays out of trouble. He portrays himself, and he does it with a naturalness that isn't always easy to do.
A 16-year-old Oklahoma City youngster is schlepping his way through high school as part of the game plan. Taylor Gray, the star of Nickelodeon's adolescent comedy, plays Brian, a child who idolizes Durant as his hometown hero.
Brian's life is altered when he attends a Thunder game and meets Durant during halftime. K.D. signs a ball for the child, and their verbal exchange of "I wish I had your talent"/"I wish I could give it to you" makes the ball appear like it's been a skill shot.
The former high school team towel guy has suddenly become Oklahoma's best player, driving to the hoop, dunking, and swishing three-pointers. As long as the team keeps winning, no one challenges it.
---
The Fault In Our Stars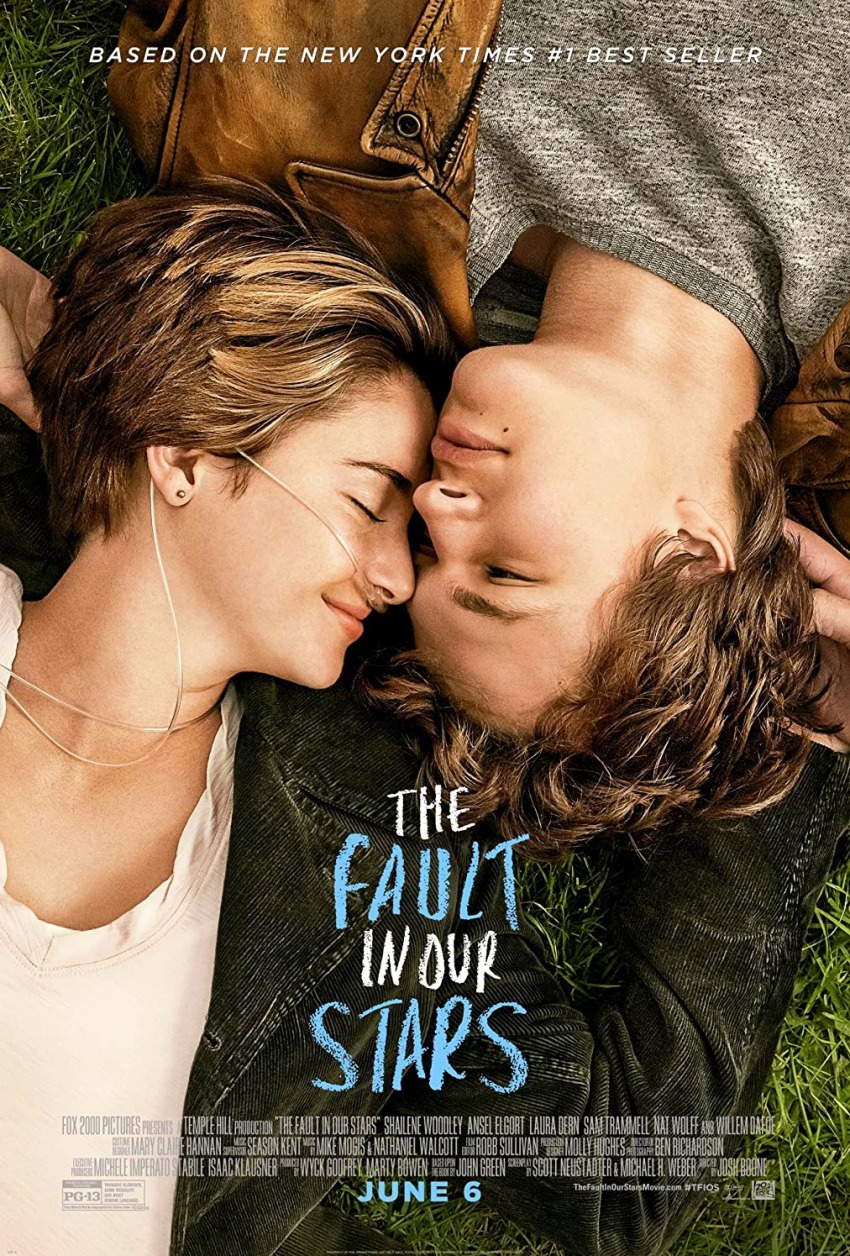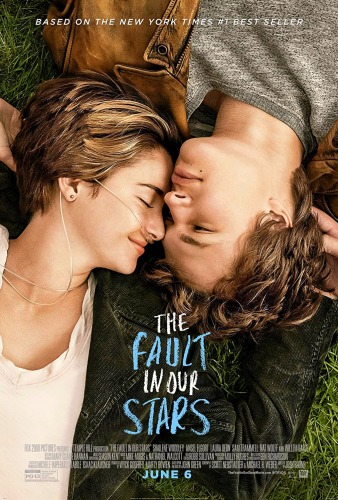 Available on Netflix | Amazon Prime
The film is based on John Green's famous novel and describes the tale of Hazel Grace Lancaster (Shailene Woodley), a brilliant 16-year-old who can't remember a time when she wasn't fighting cancer.
She was on the verge of death as a youngster, but an unconventional wonder treatment brought her condition under control. She now breathes through a tube attached to an oxygen tank she carries around like a baggage bag, and her future is undetermined, but she's far from powerless.
Beyond everything, The Fault in Our Stars is a cancer film and cancer is the source of the film's most vexing humour, the gravitational attraction that first draws the film's celebrity pair together, and the force with which the tale finally begins to compress the audience's tear ducts like squirt guns in a boiler.
It spends the entirety of its runtime on a razor's edge between heartfelt empathy and crass exploitation, and the fact that it mostly remains on the right side of that split has to be considered a victory.
---
The Edge Of Seventeen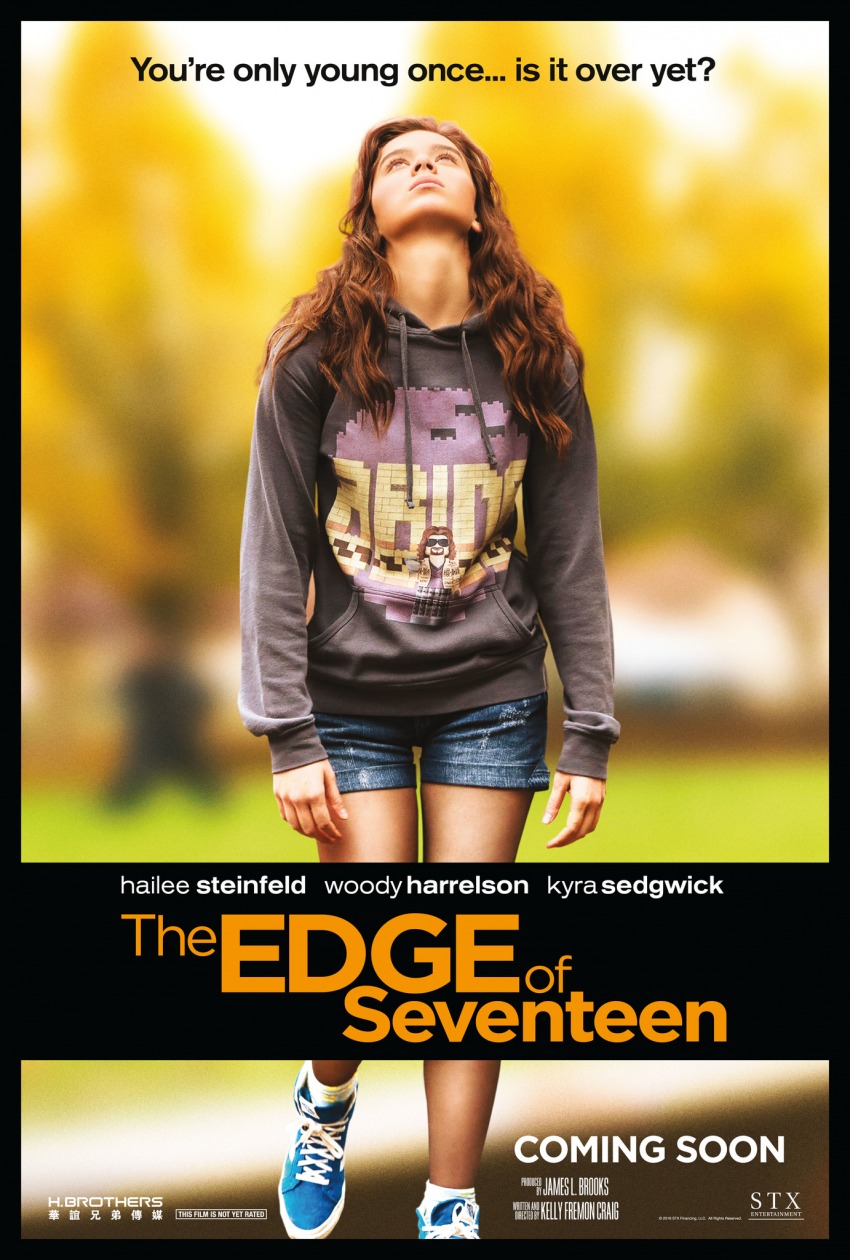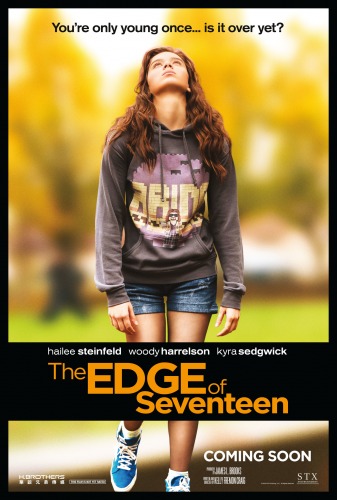 Available on Netflix | Amazon Prime
With its blend of cutting humor and bittersweet pathos, The Edge of Seventeen is a great film. Kelly Fremon Craig's feature film debut hits many of the familiar notes and anxiety moments that are hallmarks of the teen drama and comedy genres.
The egotistical sense that everything life has to offer is mega, the discomfort of attempting to build an identity in high school's high-stakes pressure cooker. It is one of the best Movies like 17 Again. But it's also edgier and more realistic than most teen films, and it modernizes the characterizations in areas that are meaningful to today's modern viewers. 
The film begins with a cliff-hanger as Nadine declares her decision to kill herself to her long-suffering instructor, using an exquisite looping structure. The film then flashes back to illustrate Nadine's desperation: an outcast with an all-star sports superstar for a brother (Blake Jenner), she only had one friend: Krista (Haley Lu Richardson). It's the end of the world for Nadine when her brother starts dating Krista.
The film is a well-managed and thoroughly engaging bundle that leaves us with remarkable discoveries. Kelly Fremon Craig, a writer, and filmmaker are one of them. Her collaboration with the performers produces some memorable comic moments, her music selections are spot-on, and her writing is flawless.
---
The Kissing Booth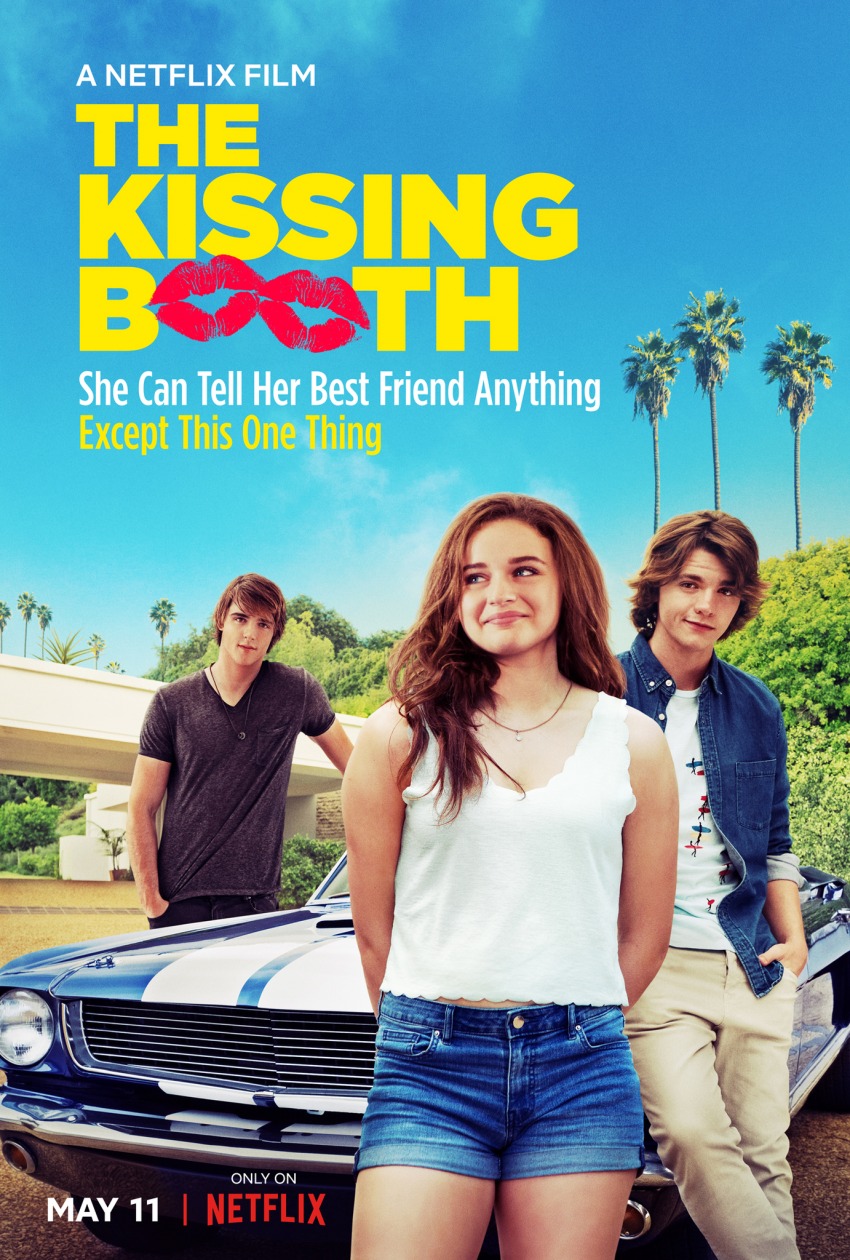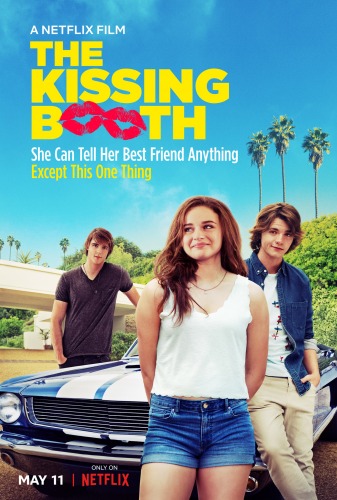 Available on Netflix
Beth Reekles' 2012 novel of the same title is the basis of The Kissing Booth that is a 2018 American teen romantic comedy. The film follows Elle, a whimsical, delayed youngster whose growing infatuation with high school senior and bad boy Noah endangers her long-standing friendship with Noah's younger brother Lee.
The Kissing Booth was well-received by viewers, with the streaming service describing it as a "widely successful original film." The popularity of the original novel on Wattpad, the scarcity of original romantic comedies on the site, and the publicization of actors King and Elordi's off-screen relationship during the film's development have all been mentioned as factors for The Kissing Booth's appeal among moviegoers.