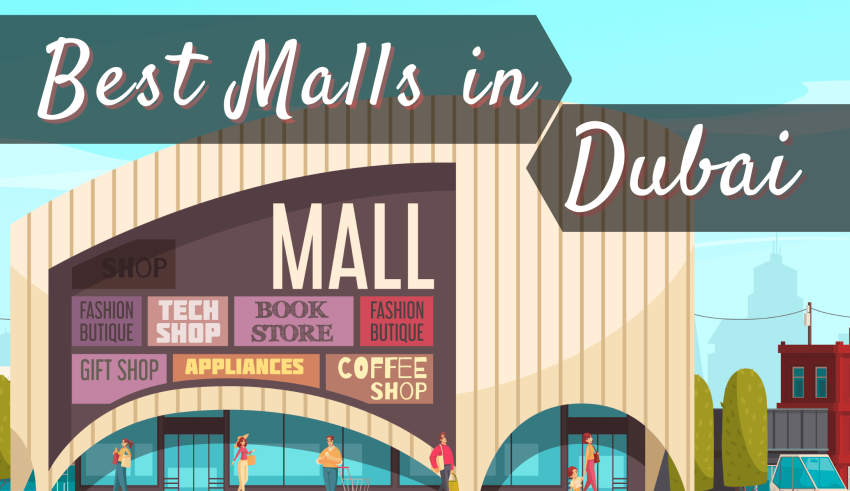 Dubai has the largest malls in the world and is known for its grandeur, elegance, and high-class status. If you are on a shopping spree, you don't want to lose a hand when it comes to the malls in Dubai. Every year millions and millions of visitors come and visit the Emirates State, Dubai where they play, have fun, and visit the malls with the greatest architectural spaces.
One wouldn't miss a chance to shop in Dubai. Ranging from top retail brands and international brands, it has a lot to offer. Even if you would grow weary of shopping, Dubai's selection of brands would not be sufficient.
Additionally, due to the abundance of the gold present, Dubai is well renowned for its exempt gold jewellery. Around the world, people like to buy gold there.  Apart from this, I f you enjoy eating, Dubai malls offer a variety of cuisines from top-rated restaurants all around the world. You'll be astounded to learn how many things are offered in a single mall in Dubai. By now you know how big Dubai is when it comes to malls and shopping. 
Best Malls in Dubai: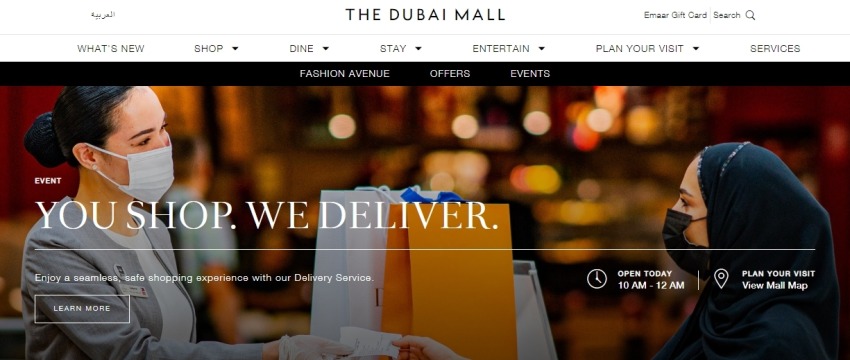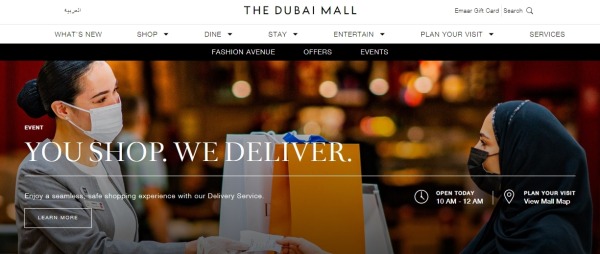 The largest and most visited mall in the world is Dubai Mall. The mall is one of the most popular tourist destinations in the city because it is close to all the activities in Downtown Dubai. It draws tourists of all ages because it has hundreds of retail stores. It features names including Ralph Lauren, Chanel, Gucci, Valentino, Alexander McQueen, and Valentino.
This mall not only caters to friends but also brings in everything a family could want. This location offers a wide variety of eating establishments for food enthusiasts. This location is well renowned for its cinema theatre in addition to its retail and grocery establishments. There is no question why this mall is a major deal; there are 22 movie theatres.
Additionally, there is a kid's arena where kids may have fun. If you wish to explore an aquarium, the Dubai Aquarium and Underwater Zoo, which contains hundreds of aquatic animals and dolphins to wave at, will be a once-in-a-lifetime experience! It is a thorough exploration of a deep sea level. While the entire family may enjoy some fun at the SEGA Republic indoor theme park, kids can also play and learn at Kidzania. Do visit the world's biggest mall!
Address: Financial Center Street, Along Sheikh Zayed Road, Next to Burj Khalifa – Dubai – United Arab Emirates
---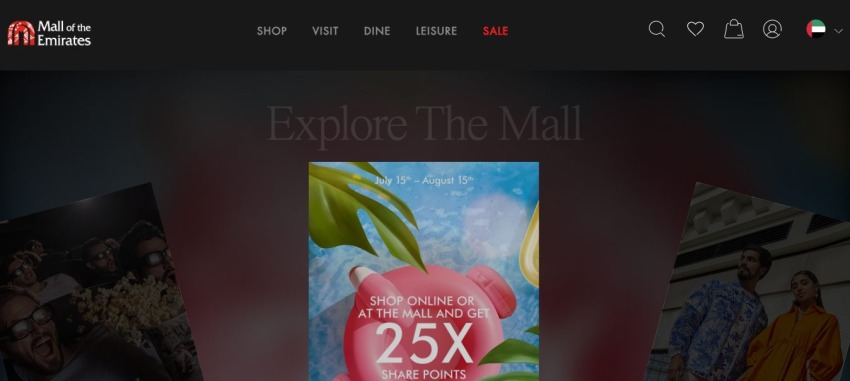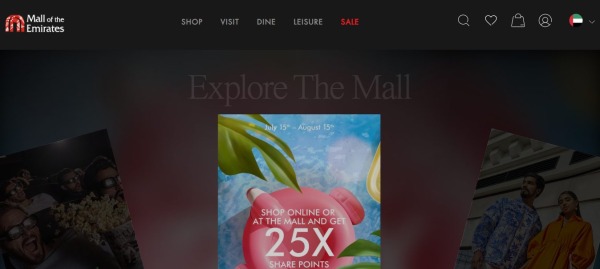 Unlike other malls in Dubai, the Mall of the Emirates provides customers with an enjoyable and relaxed shopping experience. The first shopping mall in the world has a 2 million square foot footprint. The mall's more than 600 retail stores and more than 100 cafes and eateries will leave you ravenous. There are shops offering everything from casual to upscale apparel. Among them are Burberry, Jimmy Choo, Marks & Spencer, and numerous other brands.
It is also the location of Ski Dubai, the first ski-skating adventure and snow park in the Emirates. You also have a children's play area called Magic Planet. Along with this, the Dubai Community Theater and Arts Center, a 14-screen movie theatre, is available at the Mall of the Emirates. If you decide to remain, this location also provides two 5-star hotels, where you can chill and enjoy! 
Address: Sheikh Zayed Rd – Al Barsha – Al Barsha 1 – Dubai – United Arab Emirates
Phone: +971 800 6636255
---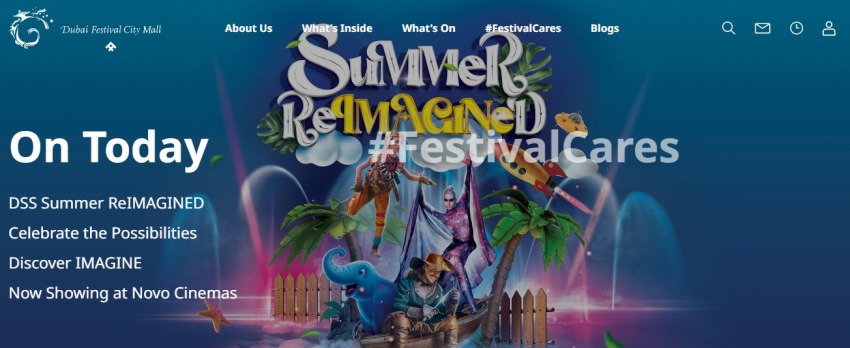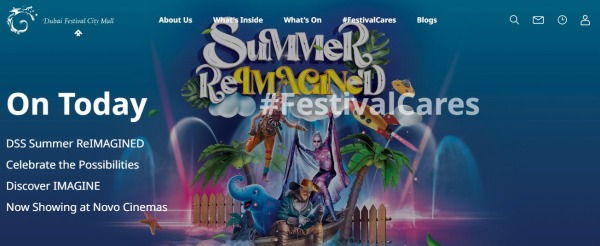 The festival mall will provide you with a once-in-a-lifetime experience if you decide to go. with a variety of retail establishments that carry names like Zara, Ikea, Mango, Beverly Hills, and Robinsons. You can buy things for your family, friends, and even for yourself. You won't be shocked to learn that Dubai's Festival Mall has pleaded for two Guinness World Records for its outstanding contributions to science, technology, and the arts. Indulge in the Canal Walk as well as a trip through Abra before dining at the restaurant. 
Additionally, you can enjoy a 7-star cinematic blitz on 18 screens. The "IMAGINE" dancing fountain in Festival City is well-known throughout the world for its breathtaking performance. Don't miss this dancing performance if you intend to visit this mall.
Address: Crescent Dr – Dubai Festival City – Dubai – United Arab Emirates
---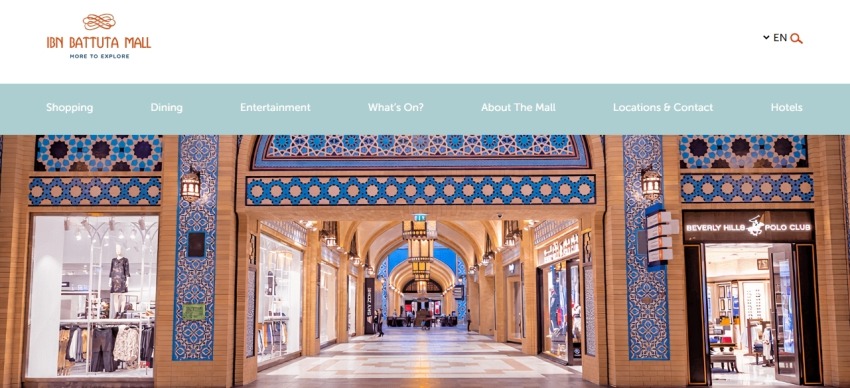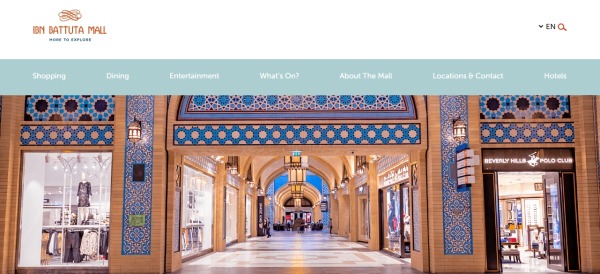 Ibn Battuta was a Moroccan traveller who visited areas like Andalusia, Tunisia, Egypt, Persia, India, and China, which are portrayed in its six courts. Just a few of the Ibn Battuta Mall's attractions and events are these themed courts.
This is another one of the reasons why this mall is well-known for its architecture, which also features a large golden elephant and is complemented by a high ceiling painted sky blue.
The mall also features sporting goods stores like Decathlon in addition to a variety of lifestyle shopping areas like Mark & Spencer and The Body Shop. There are also huge screens playing Hollywood and other foreign language films. So definitely go there and see a movie. It will be a memorable experience. What would a mall be without a restaurant, right? Do grab some food and binge consume it till you are full. 
Address: Sheikh Zayed Rd – Jebel Ali Village – Dubai – United Arab Emirates
Phone: +971 800 6254335
---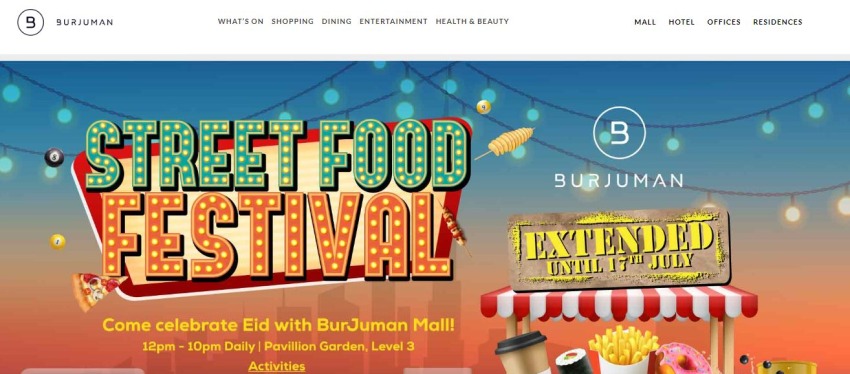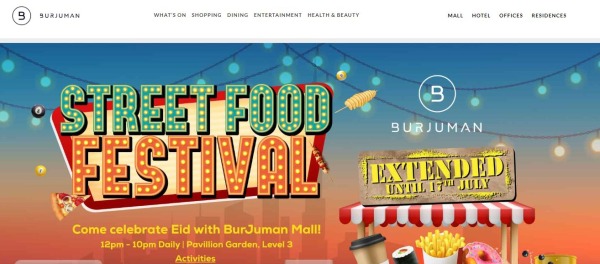 The mall is one of the best recreational areas in the city and is perfectly situated for inhabitants of the apartments in Bur Dubai. Luxury brands of apparel, fragrances, and other products can be found there! The BurJuman mall offers a wide range of events.
This shopping centre in Dubai is perfect to visit with friends and family because it offers entertainment options like Magic Planet, high street shops like Next, H&M, Levis, and Nautica, as well as luxury retailers like Mont Blanc and Louis Vuitton. BurJuman includes a 14-screen contemporary theatre as well as a children's theatre.
If it comes to the food and beverage department, this place has so much to offer. Nando's, Yo Sushi, Pancake House, Asia Kitchen by Mainland China, California Pizza Kitchen, and Yellow Chilli are just a few of the food and beverage establishments housed within the mall. 
Address: Khalid Bin Waleed St – Al Mankhool – Dubai – United Arab Emirates
Phone: +971 4 352 0222
---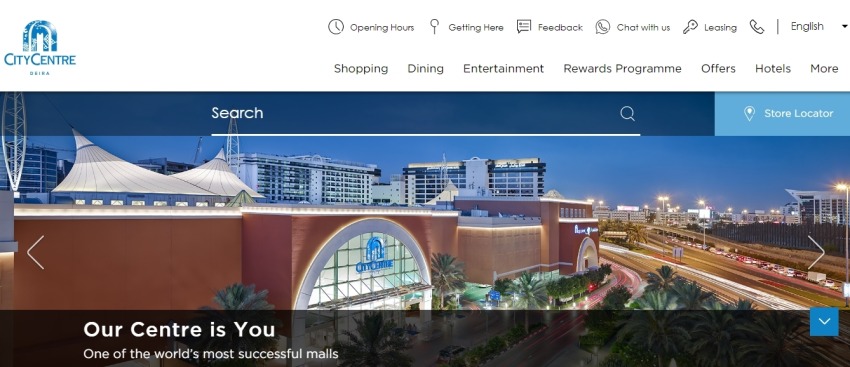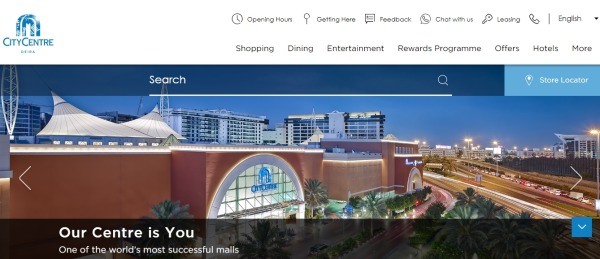 Another mall we've listed among the top ten in Dubai is The City Centre Deira. One of Dubai's oldest shopping centres, City Centre Deira, still enjoys a devoted following. For both visitors and locals, it is very accessible thanks to the Deira City Centre metro station.
Over 300 merchants offer 10 tonnes of gold at any given time in the Deira Gold Souk, which is not very far from here. 
The 20-screen, 3,000-seat theatre is one of the mall's entertainment options. Additionally, it offers direct access to the Pullman-run 5-star City Centre Hotel & Residence. This City Centre mall in Deira contains a Magic Planet to occupy entertainment for younger customers. Don't forget to eat something at Gazebo or one of the other eateries as well.
You may always shop at Zara, H&M, and Marks & Spencers when it comes to retail establishments. As you are in DEIRA, you won't leave without purchasing something for yourself to wear!
Address: 8th St – Port Saeed – Dubai – United Arab Emirates
Phone: +971 800 226255
---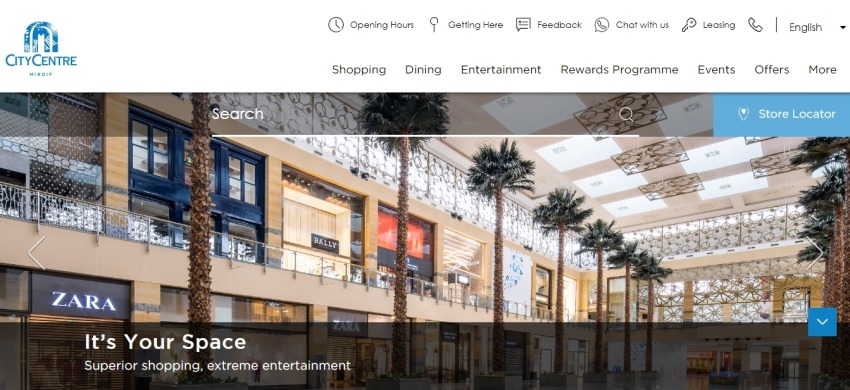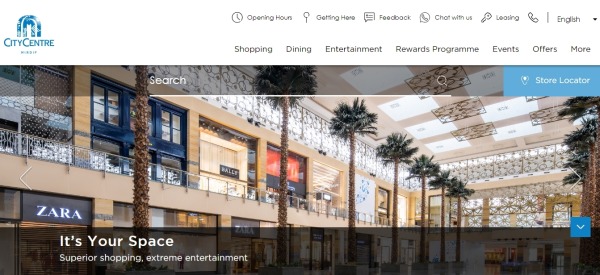 Its specialized community spaces, medical clinics, spa, personal grooming services, and fitness center are also located inside its more than two million square metre footprint. 
Shops including Hamleys, Decathlon, Pottery Barn, Crate & Barrell, Zara, and Mango are well-liked establishments in City Centre Mirdif. Along with shopping, iFly Dubai offers a unique indoor skydiving experience, Magic Planet, and Little Explorers. Young children between the ages of 2 and 8 can now enjoy a new water-based "edutainment" facility. There is also a modern, 10-screen movie theatre featured.
There are a number of eateries in Mirdif City Centre, which completes the area's appeal as a complete lifestyle destination. The mall is home to a number of well-known eateries, including Gazebo, Gourmet Burger Kitchen, Zafran, and others.
As this is the most family and friendly mall and part of the city center you cannot fail to visit this on your next tour!
Address: Sheikh Mohammed Bin Zayed Rd – Mirdif – Dubai – United Arab Emirates 
Phone: +971 800 226255
---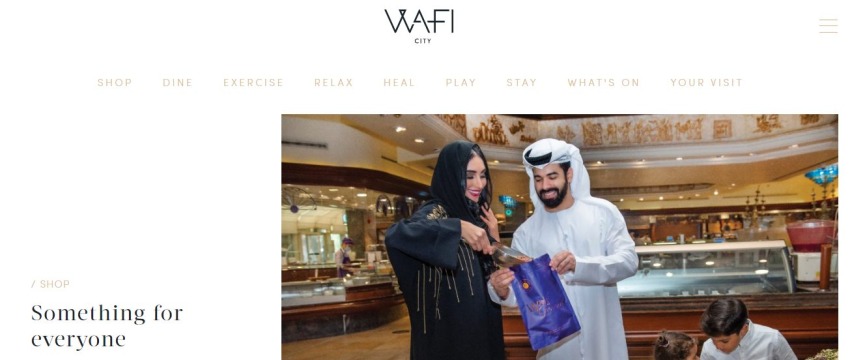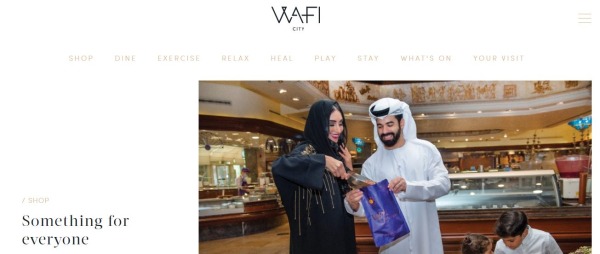 This mall in Dubai, which is around 20 years old, is included in the wonderful list of the top 10 malls in Dubai. This mall, which has an impressive facade and interior with an Egyptian motif inspired by the Pharoahs' legacies, is well known for its beauty.
Well, this was the architectural side that the mall is known for. When it comes to shopping, it has all from the locals to the biggest of brands in the world. Chanel, Marks and Spencers, aldo, armani are the leading stores here. Here is Khan Murjan Souk, one of Dubai's most well-known and well-liked souks. You can purchase a wide variety of leather items, antiques, handicrafts, accessories, and souvenirs from here. Do not miss out to click pictures in it beautiful artifact. 
Address: Oud Metha Rd – Umm Hurair 2 – Dubai – United Arab Emirates
Phone: +971 4 324 4555
---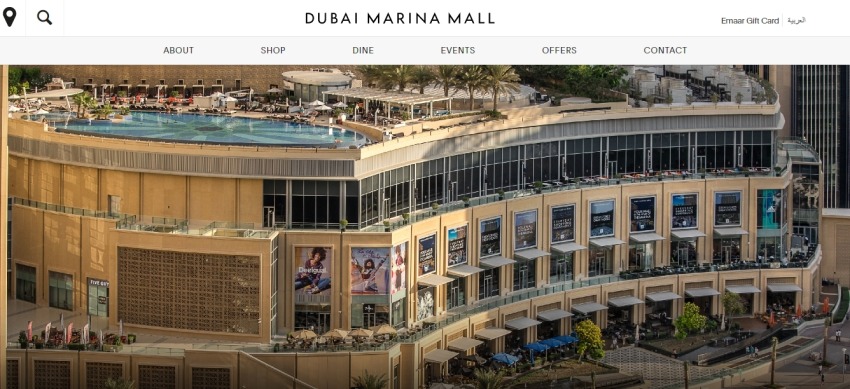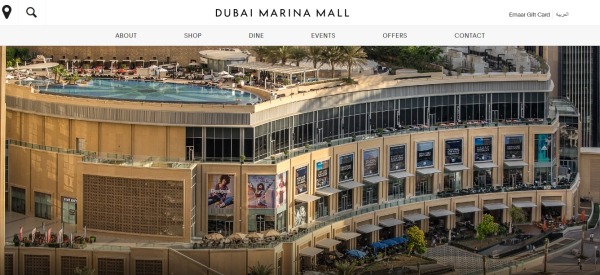 This mall, which can be found near Dubai Marina's Sheikh Zayed Road, has a lot to offer. It's simple to understand why Marina Mall made our list of the top malls in Dubai with its steady stream of activities, great selection of high street brands, and lovely waterfront dining options. 
Some of the well-known brands in Dubai Marina Mall are Billabong, Monsoon, Cos, River Island,  and H&M. 
Visitors will also like the fact that they may savor a delectable lunch at Carluccio's, Five Guys, Zafran, or any of the other restaurants in Marina Mall while taking in the waterfront views. Additionally, tourists can enjoy a more upscale eating experience at this Dubai mall thanks to the restaurants in Pier 7. The Address Dubai Marina Mall, a 5-star ultra-luxury hotel, raises the mall's level of luxury.
Address: Sheikh Zayed Rd – Dubai Marina – Dubai – United Arab Emirates
Phone: +971 4 436 1020
---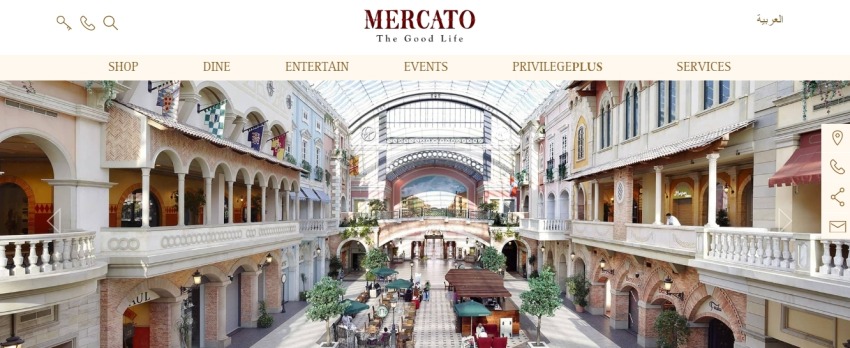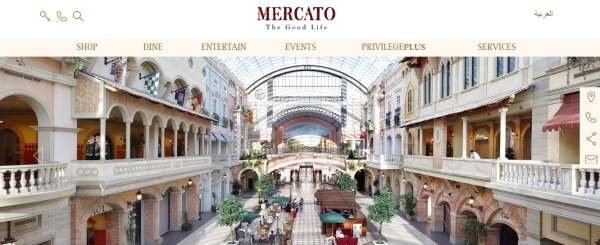 Mercato Mall, one of Dubai's most beautiful commercial centres, literally means "market" in Italian. This mall, which features stunning Renaissance-style architecture, is excellent for mall sprees. Shoppers can spend the day perusing the newest offerings from international brands like Hallmark, Gap, Mango, Bershka, H&M, and Laura Ashley.
Along with shopping at the Mercato Mall, guests can unwind at the local eateries like More Cafe, Hardee's, Cinnabon, Arabian Tea House, The Living Room, and more restaurants that serve delicious food. Cakery Epicerie by Stephane Glacier and Alison Nelson's Chocolate Bar are great places to grab desserts if you are a sweet lover!
You can definitely check out what movies are up there if you love to watch one! There is even a special children's entertainment area with many rides and games. 
If you love shopping, you cannot miss this one for sure!
Address: Jumeirah Beach Rd – Jumeirah – Jumeirah 1 – Dubai – United Arab Emirates
Phone: +971 4 344 4161
Conclusion:
As now you know the top 10 malls in Dubai you would have had enough but it doesn't end here. There are plenty of other malls in Dubai with the same level of facilities and in-store captivity it has to offer. You shop, you eat, you have fun, it wouldn't be enough for sure.
You can unwind in the opulent spa after perusing the upscale merchandise and somewhat blowing your budget, you need to relax now!. Anyone who has travelled to or lived in the emirate will tell you that visiting one of Dubai's top 10 shopping malls is a must because it is an activity in and of itself. Do read this article and let us know what is the next mall you are targeting to visit in Dubai!