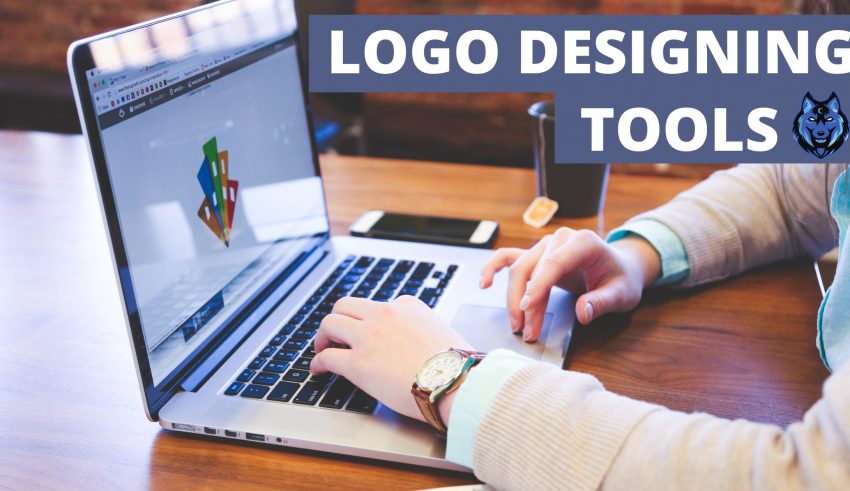 Logos are a marketing tactic to intrigue and attract customers to your company. They are the initial symbols that any person looks at while on a hunt for a product or service.
A good quality logo can increase your site's sales. To produce this power-holding logo, you will need some tools. A good logo maker is a necessity to make it professional looking and establishing your company and what you stand for.
You will easily find an abundance of logo makers online who will be willing to help you create an eye-catching logo in a short period. However, instead of relying on others, you can try making it yourself.
All you need is a computer with a good internet connection. You will also need a quality tool to simplify your task. Here is a list of logo making tools to make this process easy.
Here We Present 10 Of The Most Popular Online Tools For A Logo Design: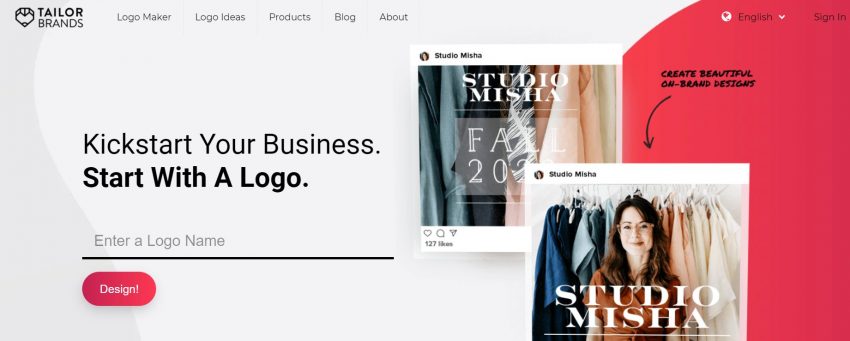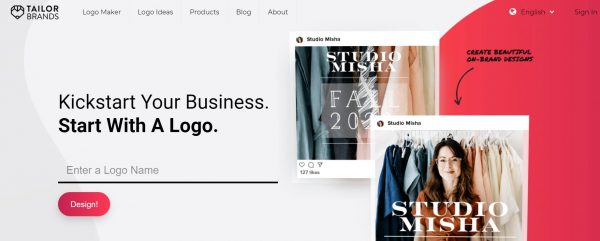 The tailor Brands logo making tool allows you to create the perfect logo that accurately represents your business. All you have to do is to enter your company name and choose your favorite logo design styles.
The tool's design algorithm will suggest several styles with different fonts and colors. All you have to do is choose the one you like the most and then customize it to perfectly your vision.
After you find something that suits what you are looking for, you can download your logo in the PNG and vector files so you can use the logo wherever you want.
The creative potential of this tool is through the roof. Tools like tailor brands will allow you to download an extended version of your logo and one with a transparent background that will help you apply your logo on any product
Features:
Quick logo creation- You can create a logo by simply entering your company or brand's name in the automatic logo generator.
Choose your preferences: The automatic logo generator also allows you to enter your preferences to get a better logo
Customize your logo on your own: After your logo has been generated you can edit it and make it look better
Resizing options: ONce you have your preferred logo, you have the option to resize it into 21 different sizes for all its applications
Pick from many sectors: The tool itself will make the logo catered to your industry.
Tailor Brands offers four different plans for logo creation:
Free: This free version only allows you to download a low-resolution logo, in a few different sizes.
Basic: At $9.99/month, you will get a high-resolution file of your logo in JPG and PNG format, with full ownership and the use of their graphic designing tool and a small website builder that allows you to create a 3-page website. Standard: At $19.99/month, you get the Basic plus vector EPS files and the website builder, along with unlimited pages and a variety of templates and website widgets.
Premium: At $49.99/month, the plan gives you all the features from the other plans as well as a social media auto-scheduler and a website builder to create an online store.
---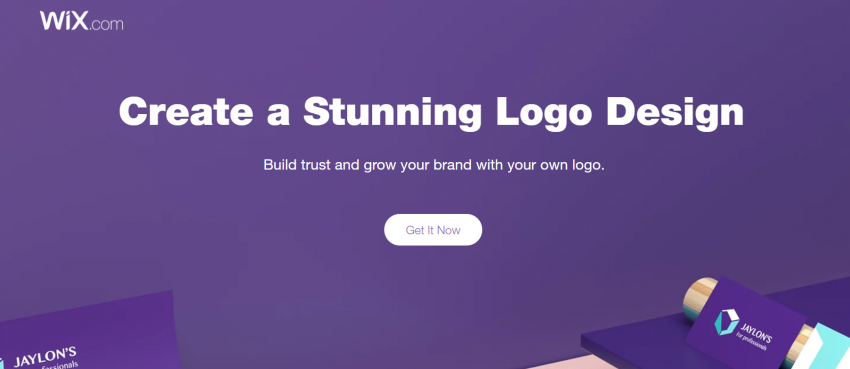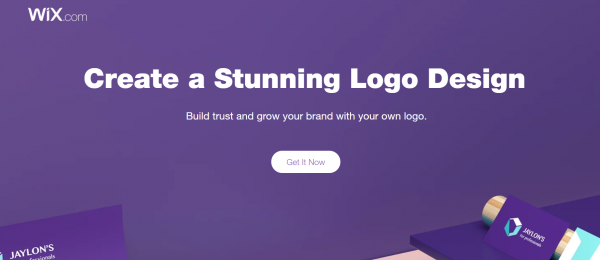 This logo maker is an excellent tool that lets you get to design without any hassle. The creative potential of this tool is mind-blowing, with the ability to create pretty much what you want.
Designing a logo for your business, YouTube channel, or anything else is just a matter of a few minutes. It doesn't get easier, regardless of how much design experience you have.
The process is similar to Tailor Brands'. Tell the tool what you want, what your business is about and what you would like your logo to look like. Then, let it do its magic and fine-tune it to fit your tastes.
Features:
Make it yours: Own the commercial rights to your logo once you have designed it
Powerful editing options: tons of options to choose from to customize your logo
Guided logo creation: Wix's logo creation tool has an automatic process that will make your logo for you.
Wix is offering three different plans for creating a logo:
Free: A low-resolution sample file.
Basic: For $20, you get the full commercial usage rights along with 8 high-quality logo files(PNG), in a range of colors: 2 versions in original, 4 in black and white, 1 in greyscale, and 1 in monochrome.
Advanced: For $50., you get all features from the other place as well as vector files in a range of logos. Additionally, you can also customize the size based on which social media channel you want to use it for.
---
Canva Logo Maker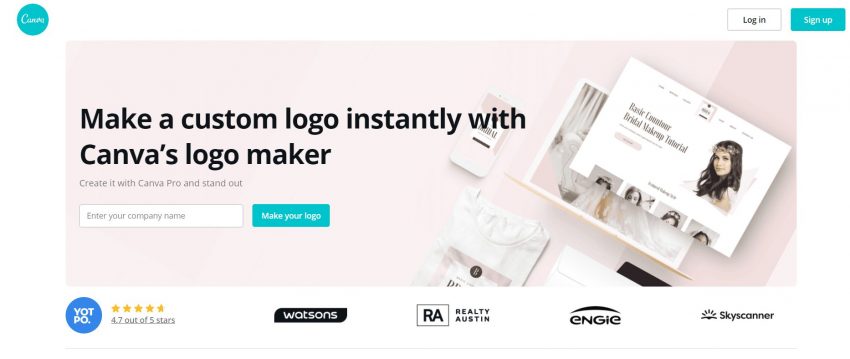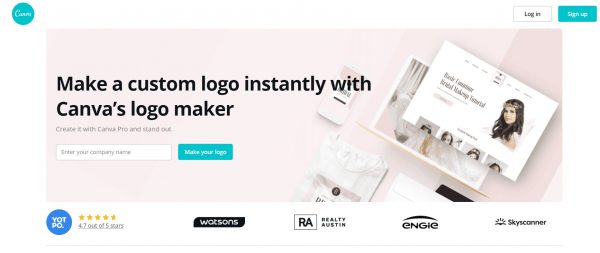 Canva is one of the most popular widely used logo makers to ever exist. From designing posters to business invitations and creating logos, Canva has your back.
Similar to the other tools in the list, it will ask for your company and what it stands for and choose a few templates before it comes up with a design that you can customize using other intuitive tools.
There are tons of free elements to play around with. However, if you feel like your choices are restricted you can choose to use the premium plans. After designing your logo you can download it as a PNG or a print-ready PDF for free. This is one the best logo designing software.
Features:
Many templates: So many different templates and preset options to choose from
Beginner-friendly: You can be an amateur or a skilled expert, but using Canva cannot be easier.
Completely customizable: After the automated logo making process, you can fine-tune details and make it according to your liking
Fully online: It is completely online hosted on its website, with no other necessary downloads required.
Canva Logo Maker offers three payment plans to its customers:
Free: 8,000+ free templates and 100+ design types all for free.
Pro: At $9.95/month, billed all together or $12.95/month billed monthly, this plan gives you an additional 60,000 templates and over 60+ million premium stock images, photos, videos, and graphics.
Enterprise: At $30 per month, is for a larger team with a need for advanced brand and collaboration control. It allows you to protect any part of your design from team edits with advanced template locking, unlimited storage, and more.
---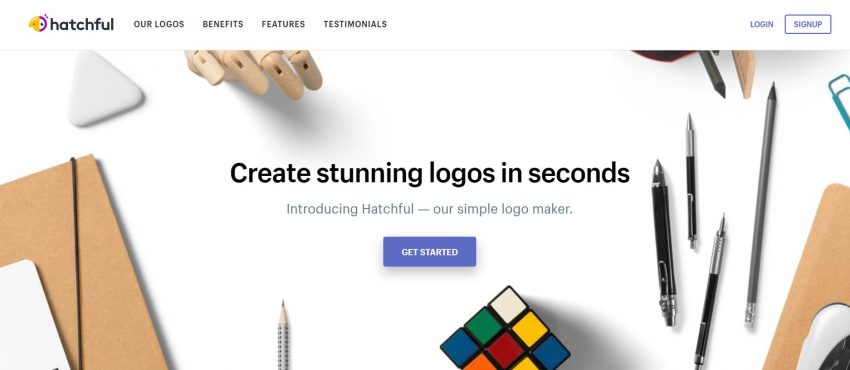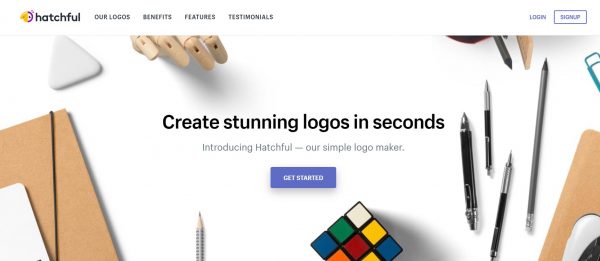 Shopify's Hatchful is simply one of the easiest, free-to-use logo makers out there. All you need to do is import some information about your business and the style you need and what you want to use it for.
After this, it will generate a set of potential logos for you to browse through. After you have found one that interests you, you can adjust the font, palette, layout, and icon until everything's just right. Then download your logo in all the formats that you would want.
Features:
Tons of templates: There are a lot of presets and template options that make it easier and quicker to design.
Multitude of design possibilities: There are a lot of tools that this creator offers to help you create custom, high quality, and unique designs.
Social media kit: There is an additional social media logo size kit that is cheap and very practical to use.
Catered towards industries: Logos are designed based on which industry it is targeted towards. Additionally, it also comes with many industry preference presets.
The Hatchful by Shopify logo maker is completely free to use. It involves a high-resolution logo with unlimited revisions, a Facebook profile image, or even an Instagram profile photo.
---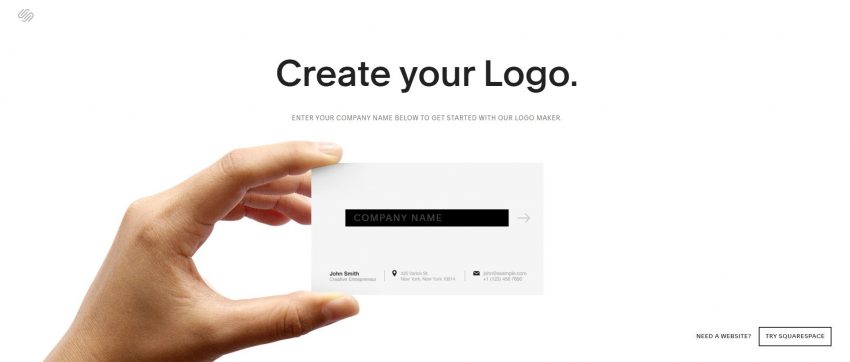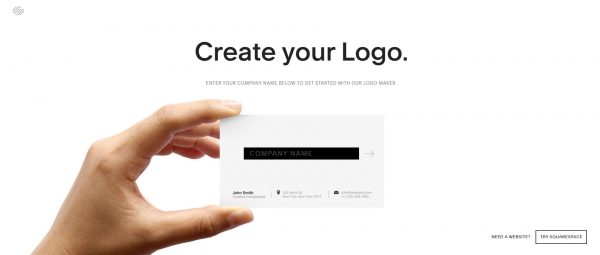 Squarespace is as simple as a logo making tool ever comes. It is completely free and also does not drown your page in advertisements. It gets straight to the point and does not dilly dally around.
The first thing you will do is to add your company's name. After which it takes you to the design section where you can customize your logo and make it your own. Other than the fundamental tools of designing your logo, there is also an option to see how your logo will look when applied in different places like a t-shirt, a web page, on different social media sites, etc.
Once you are happy with how your logo looks, you can download your new logo and then implement it within your brand. It is the best online logo design service.
Features:
User-friendly logo creation: Very easy logo creation process. Enter your company's name and just play around with the settings until you find something you like.
Logo visualization features: After your logo is generated, you can view it on a t-shirt, a website or a business card.
The stunning design features: There are a lot of design elements that just make it a breeze to work with. Creating a beautiful logo is a mere few minutes away.
Tons of format options: Once you are done creating your logo, there are several formats that you can save it in.
Squarespace has two different payment options for logo creation, depending on the availability of an account with them:
Free: You will need a Squarespace account so that you can create and download high-resolution logos for free.
Paid: With a small fee of $10, you can create a logo on Squarespace without owning an account on the site.
---


Ucraft Logo maker offers a more hands-on approach with a lot of tools that allow you to create your logo. You own complete creative freedom to create the best-looking logo from scratch.
It is a vector editor that gives you a big selection of icons to play with and supplement with text, colors, and shapes. The most unique quality about the tool is the templates, that is unlike any other logo makers out there.
The templates are so versatile and easy to use. All the templates fit a particular business sector, and all are different enough to assist you in your logo creation.
Features:
Fast logo generation: Get your logo in a matter of seconds
Manual customization: Ucraft allows you to completely edit the logo you generated
Top of the line simplicity: You can edit the logo and create a logo that suits your needs and tastes.
A variety of icon options: There a lot of icons that make the logo making the process easy and quick
Ucraft logo creator has two pricing options:
Free: The free feature allows you to download your logo only in PNG format.
Paid: For $7, you can download your logo in HD SVG format.
---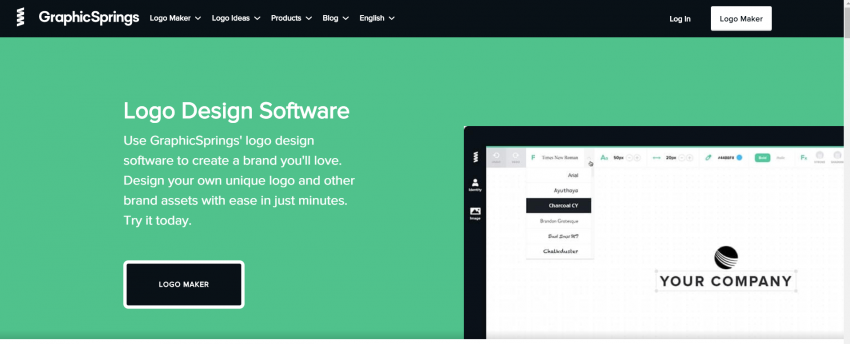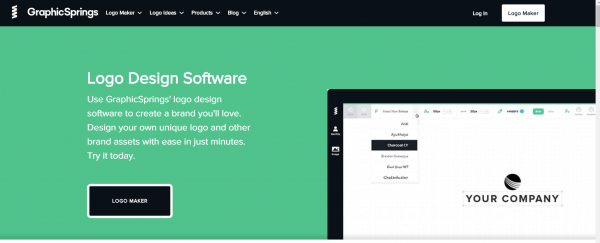 GraphicSprings is a logo maker that is very similar to photoshop and Canva. It houses all the features on the left sidebar and it is up to you to customize and design the logo as you wish. The interface is just right. It is not too overcrowded that leads to confusion, however, if you are not confident with your design skills, you can pay someone to design it for you.
GraphicSprings has four different pricing plans:
Basic: For $20, you can create a high-resolution custom logo only available in JPG format.
Standard: For $40, get access to logo editing and custom resolution. The file is available in PDF, PNG and JPG format.
Pro: For $100, adding to the other feature, you will also get a lot of add-ons including a vector file and social media covers.
Platinum: At $200, you get features that will help you design big-sized websites. It has graphical features like branded presentation templates, graphical protection, PSD files, etc.
---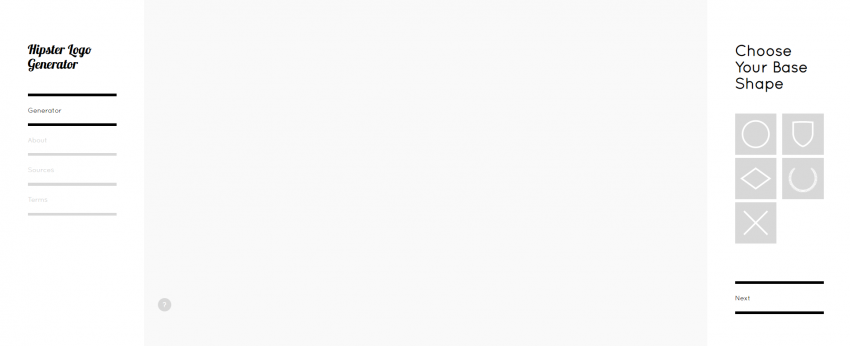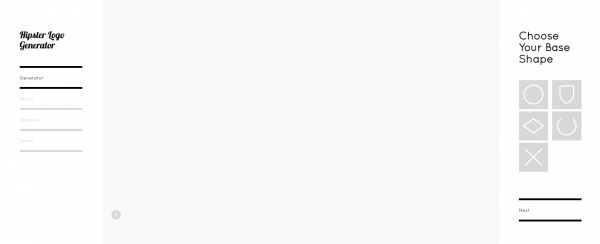 Hipster Logo Generator designs funky looking logos that are bound to attract people's eyes. What better way to stand out than to use something so weird and creative that people can't help but laugh when they see it.
However, that is up to you, you can choose to create modern designs as well. Hipster logo generator only charges you for the high-resolution file of the logo. The final logo design can be downloaded for free, which is much better than other online logo designing tools.
The high-resolution logo costs only $5, however, the low-resolution logo is completely free. Due to how inexpensive the tool is, consider investing $5 for a logo you can design and own.
---


The Namecheap free logo maker allows you to experience guided logo creation.NameCheap logo maker steps in and offers guidance in creating your logo from step 1.  Finally, you end up with a high-end logo for your business that represents your company best. Lucky for you, all the steps of creating a logo are free right from the beginning. It allows you to test your logo on different products as well.
Features:
Completely free: This tool is one of the best free tools you can get your hands on. It allows you to download high-quality renders of your logo for free.
Mobile design: The ease of use is unparalleled. You can use this tool on your mobile phones.
No signing up: You need not sign up or give any of your personal information.
SVG and PNG options: You can download your logo in either the SVG or PNG form all for free.
The Namecheap free logo maker is free as is mentioned in the name itself.
---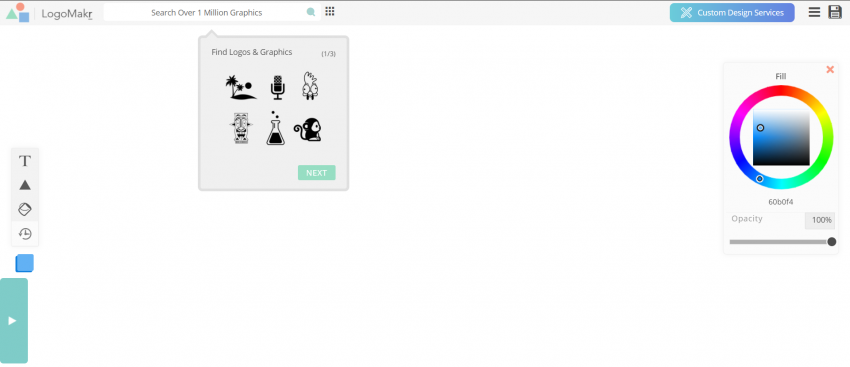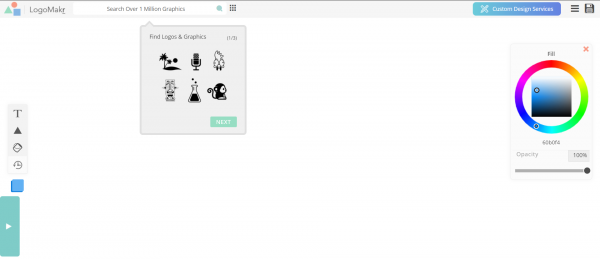 LogoMakr is probably the most exciting tool for logo creation on the cheap end of the spectrum. This tool is amateur-friendly and allows designers to try their hands out at simple designing, rather than take over everything for you.
As long as you have some creativity, you will enjoy using this software. This free logo design online tool allows you to create beautiful logos in as little time as possible and even comes with an instructional video, in the beginning, to help out.
Features:
Tons of icons to choose from: There are a lot of options for you to choose from so that you can create a quick logo with this tool.
Hundreds of fonts: Usually, logos have some sort of letter in them, and the ample amount of font options provided by LogoMakr should be enough to fix that.
Request for professional help and get your logo designed by experts.
There are 4 different options provided by LogoMakr:
Low Resolution: You can download your logo for free, however, you will need to give credit to LogoMakr whenever you use it.
High Resolution: For $19, you will get high-resolution PNG, vector PDF, and SVG files of your logo, without having to credit LogoMakr.
Logo Redesign: This feature allows you to upgrade and make your current logo look better and have unlimited design revisions.
Custom Logo Design: At $299, you will be given a variety of custom design styles along with unlimited revisions. Additionally, you also get newly created templates that have never been used before.
---
Conclusion
There are a lot of options for creating your logos here as you can see. However, do consider experimenting around before settling for one online logo maker.