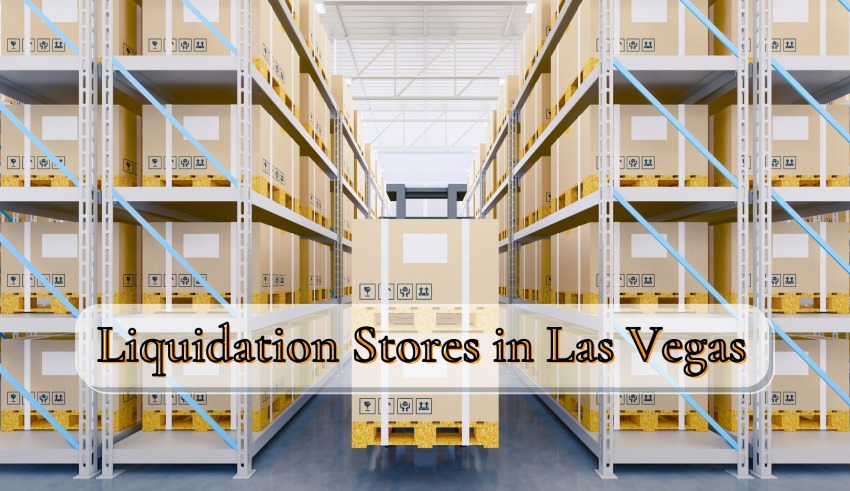 Whether you are a customer or a merchandiser, you can gain massive profits from buying liquidation pallets in Las Vegas. These pallets are a collection of high-quality products that are offered by the best wholesale companies at unmatched prices. There are multiple Liquidation stores in Las Vegas that sell bulk inventories as well as single item pallets to their customers at discounted rates.
Anyone who has a little idea about liquidation in Las Vegas. knows how valuable these stores are for purchasing branded products. we have curated a list of the ten best liquidation stores in Las Vegas that are well known for selling a wide range of consumer as well as commercial products.
The quality is impeccable and the prices are reasonable. From overstock, surplus inventory to value-packed pallets and liquidation boxes. These liquidators in Las Vegas offer everything in the retail market. So what are you waiting for? Dive into the article and explore the liquidation stores in Las Vegas to get the best deals. Have a look!
Introducing our new group for Buying and Selling liquidation goods and merchandise!

Link: https://www.facebook.com/groups/937259116458055/
Find exclusive deals and merchandise opportunities!
Here is the list of the 10 Best Liquidation Stores in Las Vegas in 2023.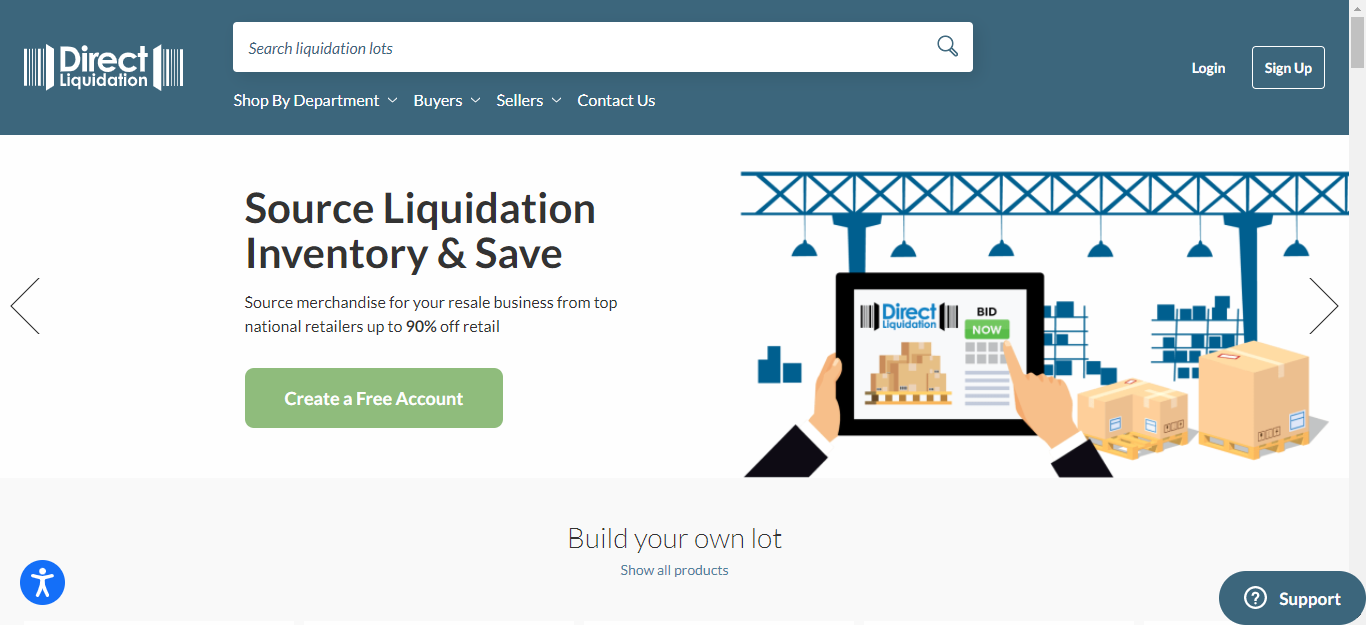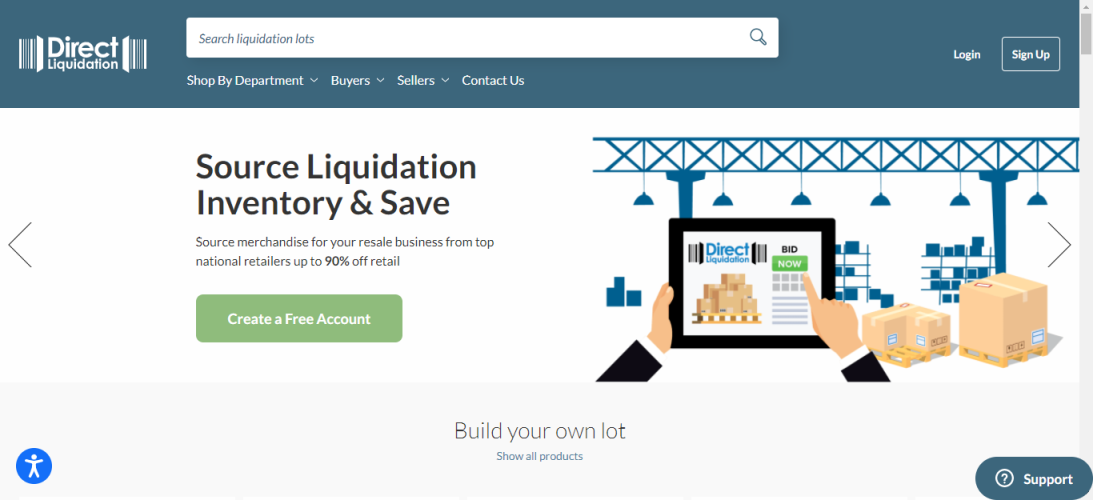 Product misinterpretation, high-value items, low-grade products are all common problems, especially if you deal with non-legit liquidation agencies. Many wholesale retailers run online and offline auctions to sell bulk goods at low prices.
which may look exciting at first but in the long run, does not help your business to become profitable. Direct Liquidators help to solve all these issues to make your retail business successful.
This wholesale liquidator in Las Vegas offers an incredible product range with brand new inventory every week for local customers, e-commerce buyers, and also merchandisers.
Here, you will find wide assortments of tier – 1 brand, daily availability of all grades of products, small pallets to truckloads, and a 90-day warranty on refurbished products. Direct Liquidation is a well-reputed company that has been working in the liquidation industry for over 15 years. It has over six convenient stores across the United States and Canada that allow you to receive quick shipments.
The product range varies from video games, media players, tablets, phone accessories, computers, laptops, TVs, digital cameras, headphones, smartphones, and many more branded electronics. In addition to this, Direct Liquidators also deal with home furnishing, patio furniture, kitchenware, home appliances, clothing, and more.
The benefit of dealing with this company is that you receive a fresh stock of multiple branded products at discounted rates. They also have a real-time bidding platform for online buyers with secure shopping and smooth transactions. So, visit their website to check out their services.
---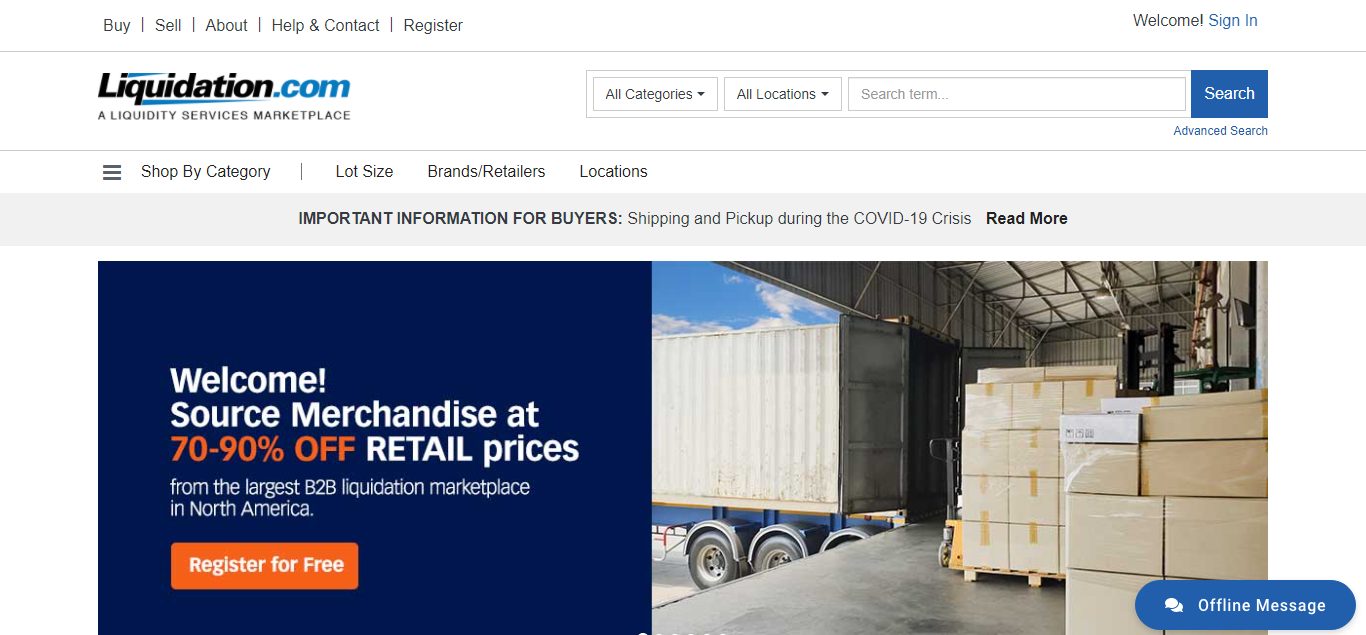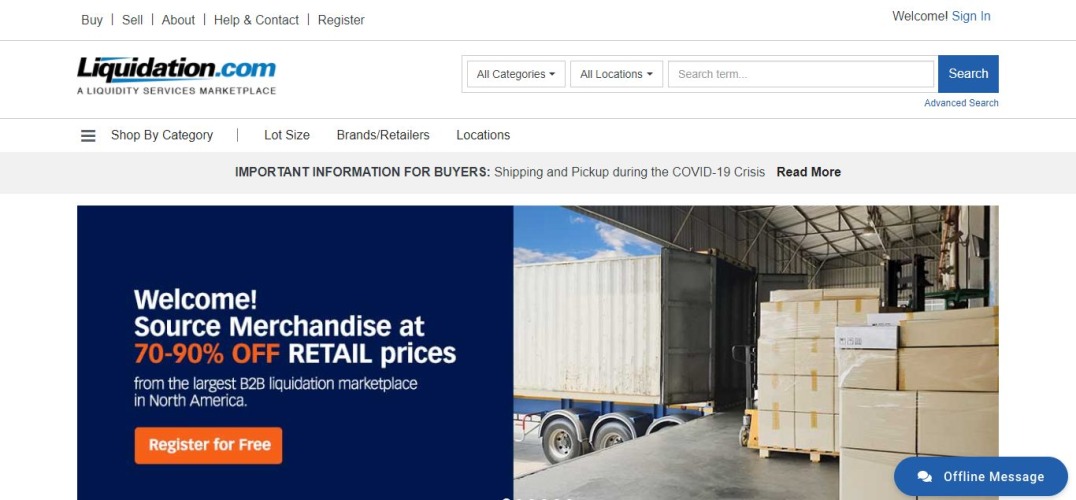 Liquidation.com is one of the best wholesale companies that offer a plethora of consumer products and commercial inventory. From retail goods, electronics, real estate, houseware items, energy, and industrial supplies, to construction and heavy-duty equipment, vehicles, and scraps.
There is a wide variety of goods available at this store. The online registration process is free of cost and offers a straightforward browsing experience. Being a premier marketer of bulk merchandise in a wide range of categories, this liquidator in Las Vegas is trusted by most retailers and small business owners.
The unique thing about this company is that all the buyers have direct access to a surplus inventory of commercial and consumer goods at one centralized location. So, you don't have to visit multiple stores to get the desired products. In addition to this, their online service offers easy listing and biding options to purchase bulk goods from any location, on any device, and at any time.
---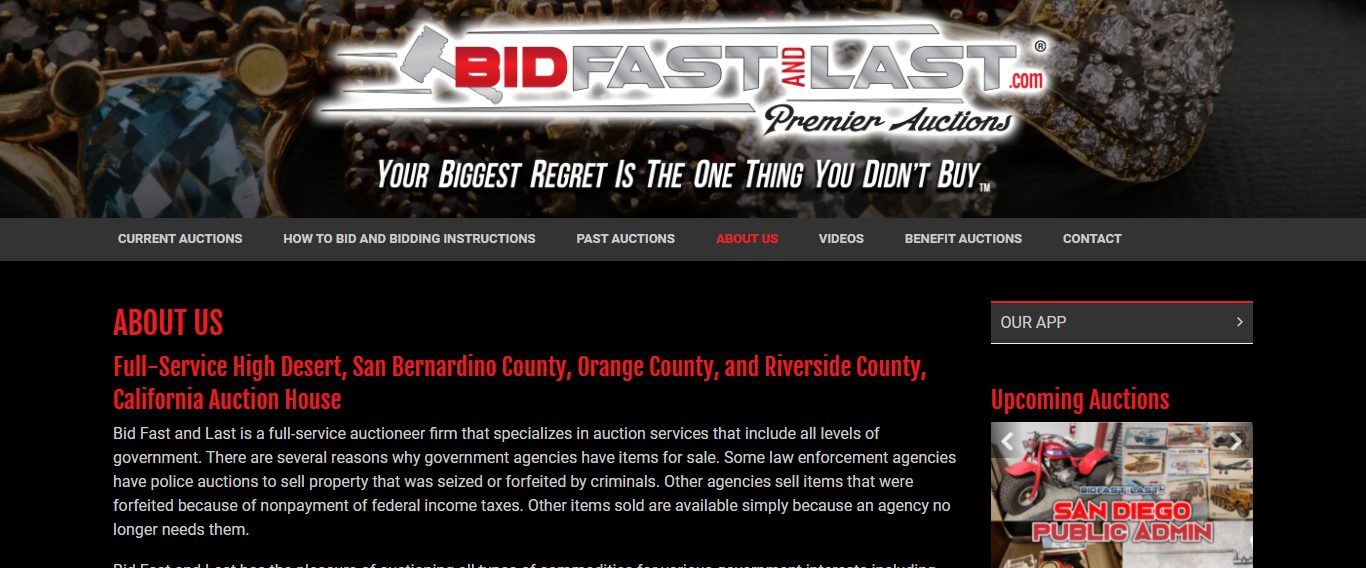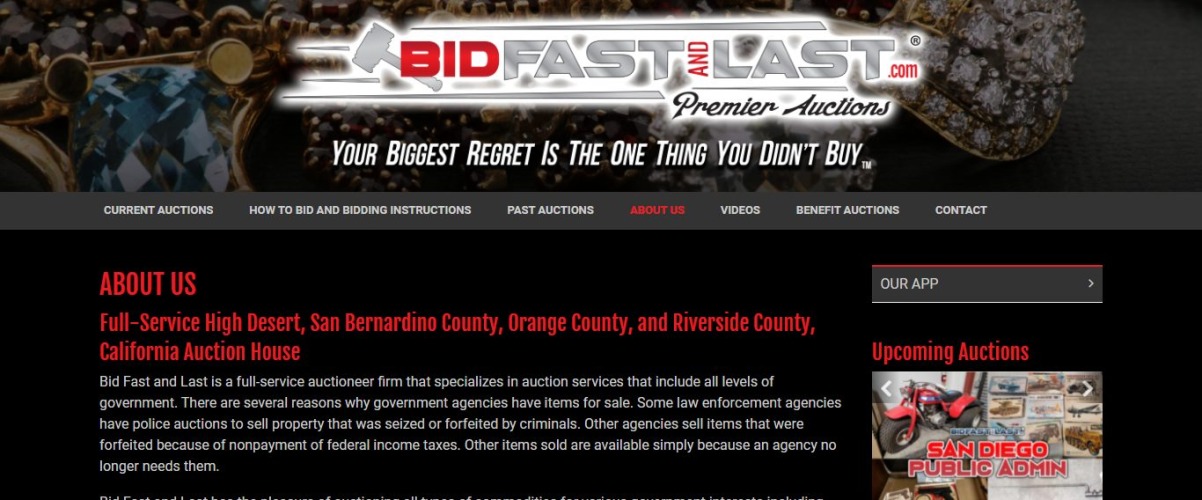 Bid Fast and Last is one of the biggest liquidators in Las Vegas with a full-service auctioneer firm. This liquidation store hosts several auctions including all levels of government.
Many law enforcement have police auctions to sell goods or properties seized by criminals. Other government agencies specialize in selling items that were forfeited because of non-payment of the federal income taxes over the years.
Bid Fast and Last helps these agencies to get rid of unwanted items. They auction all types of commodities that are of government interest including e-commerce, financial and more. The best part is that all the auctioneers and staff members are well-trained and educated in different industries of manufacturing, equipment, finance, banking, agriculture, and more to procure amazing deals for the clients.
Typically, Bid Fast and Last specializes in online and live government auctions, firearm auctions, business liquidations, full real estate sales, heavy equipment, vehicle liquidation, and lastly agriculture/ construction equipment auctions.
Besides this, this liquidator in Las Vargas is also a licensed car dealer. So check out their website to grab amazing deals. Whether you are looking for a short-term or long-term partnership, Bid Fast and Last.com will help you out with every type of liquidation process.
---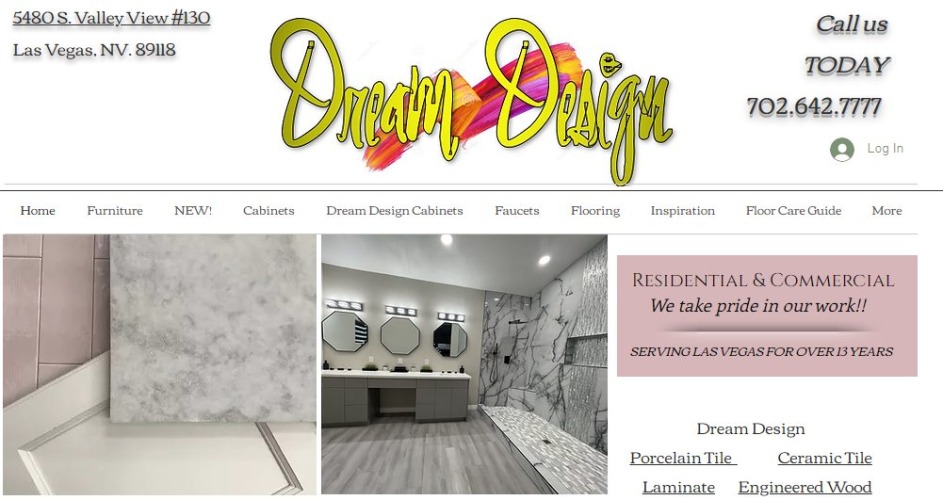 Dream Design is a family-owned liquidation store, in Las Vegas. Located in North Las Vegas and Henderson for over 13 years now, this liquidator has been helping thousands of people transform any space into a dream spot.
The best part is that they offer free consultations and estimates before making a deal. You can use this opportunity to get educated and clear your doubts about specific materials.
Dream Design is all about building comfortable and unique homes for all its clients. Their designs are one of a kind and perfectly fit the urban housing silhouette. Besides this, their customer service is impeccable.
From providing the best consultations, products, and installations to advising the clients for better flooring, cabinets, and countertops, Dream Design takes care of all the design aspects while building your home. So, contact the sales team today to transform your space into a cozy nook.
---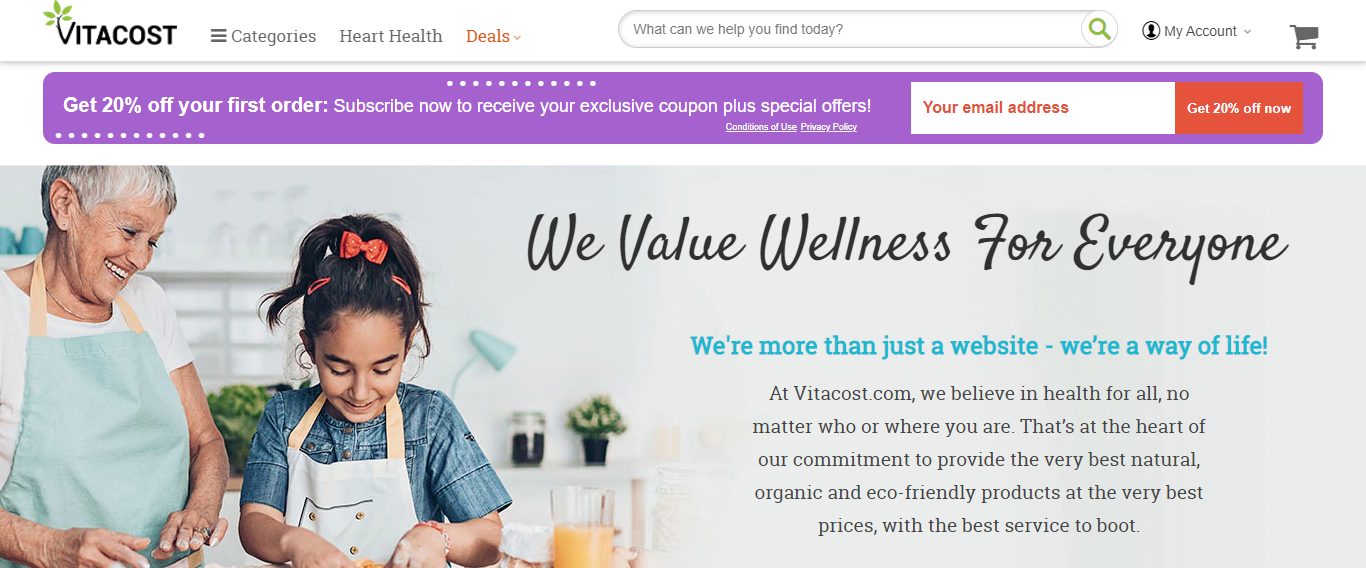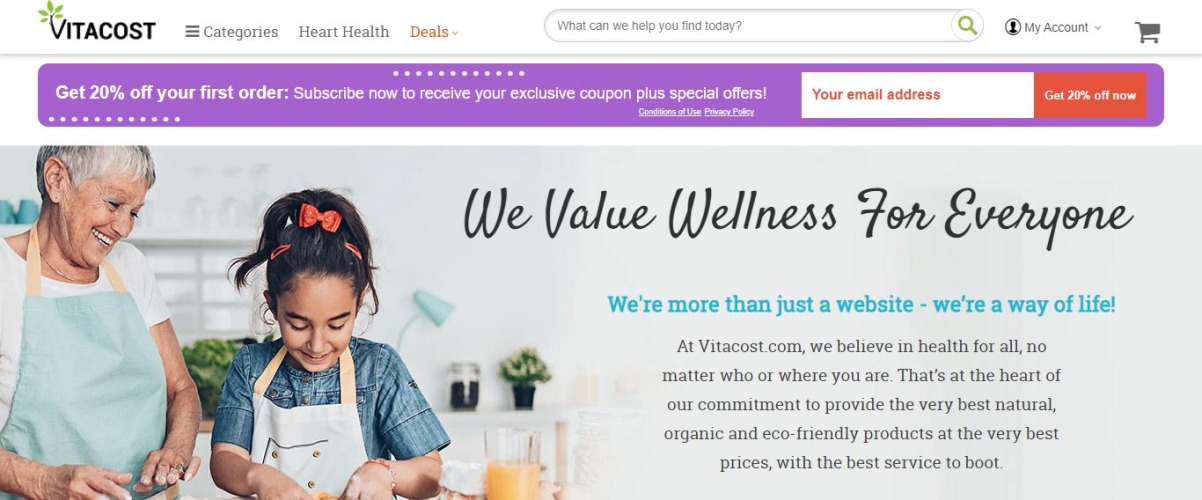 Vitacost takes pride in providing the best wellness products. This liquidation store in Las Vegas believes in health for all. Therefore, they provide organic and eco-friendly products at discounted prices.
Here you'll find a plenitude of products in food, beverages, beauty, hair care, sports, fitness, family essentials, and more. They also have a wide range of herbal and botanic products, diet products, and vitamin supplements that'll help boost your health and immunity.
Vitacost is the biggest wholesale wellness liquidator in Las Vegas. Apart from selling the top health brands in the market, they also promote their own branded health products to fit your budget and lifestyle.
If you are someone who is extremely health conscious and loves trying new natural products then visit the Vitacost store near you. Their affordable high-quality selection will make your heart happy and healthy.
---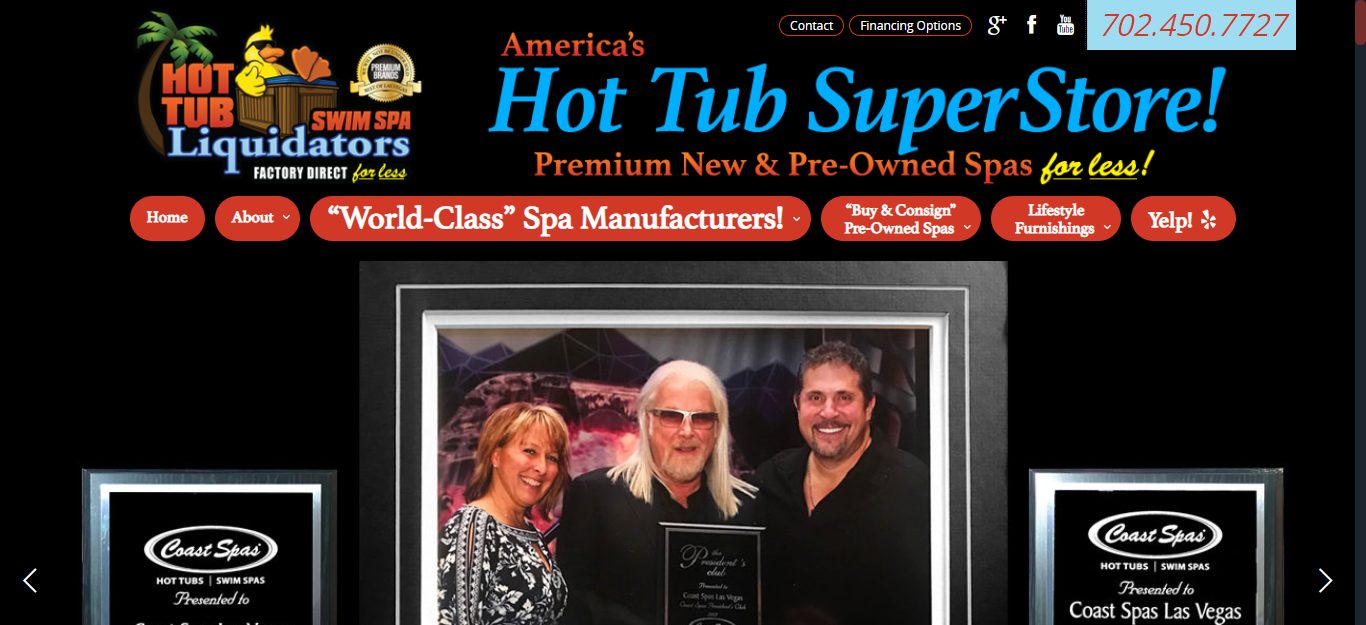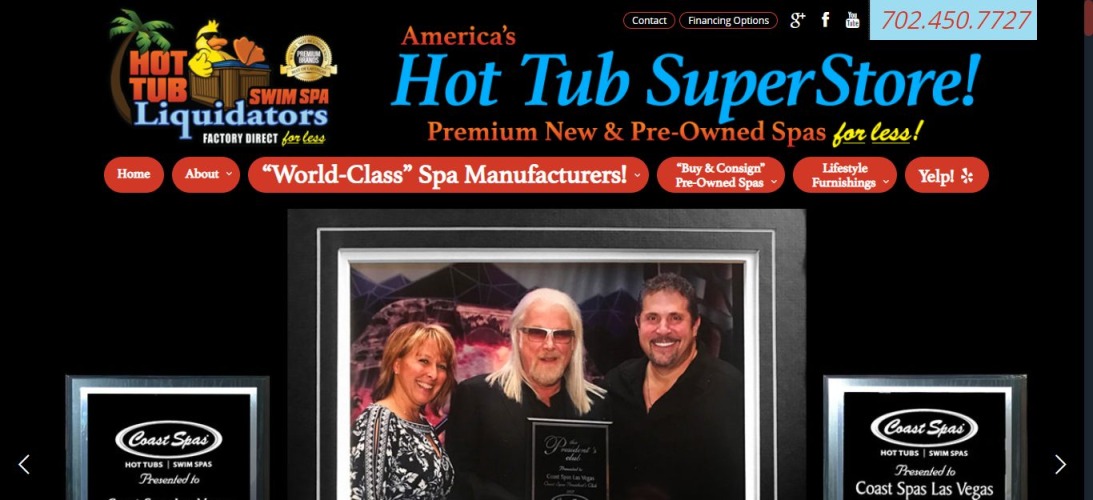 Hot Tub Liquidators as the name suggests is a family-owned liquidation store in Las Vegas that specializes in selling the best Spa and Hot Tub for every budget. They have a wide range of designs and products for first-time buyer as well as an established spa connoisseur.
With over 19 years of experience in the spa industry, this liquidation in Las Vegas has been serving top-class service and products to the agencies. From best-built hot tubs, infinity-edge swim spas, and semi-sunk swim spas to restored hot tubs and consignment programs, you'll find everything related to the spa industry.
Besides this, they also offer professional and educational presentations on the safety standards and different features of the spa products. Their in-house service facility provides premium protection and a long-lasting warranty for all their clients.
Visit their store to get factory-direct hot tubs and swim spas at discounted rates. You can even get add-ons or customize an existing product to suit your needs. The restoration staff is always available for any help or guidance post-purchase which makes the service even more beneficial and worth every penny.
---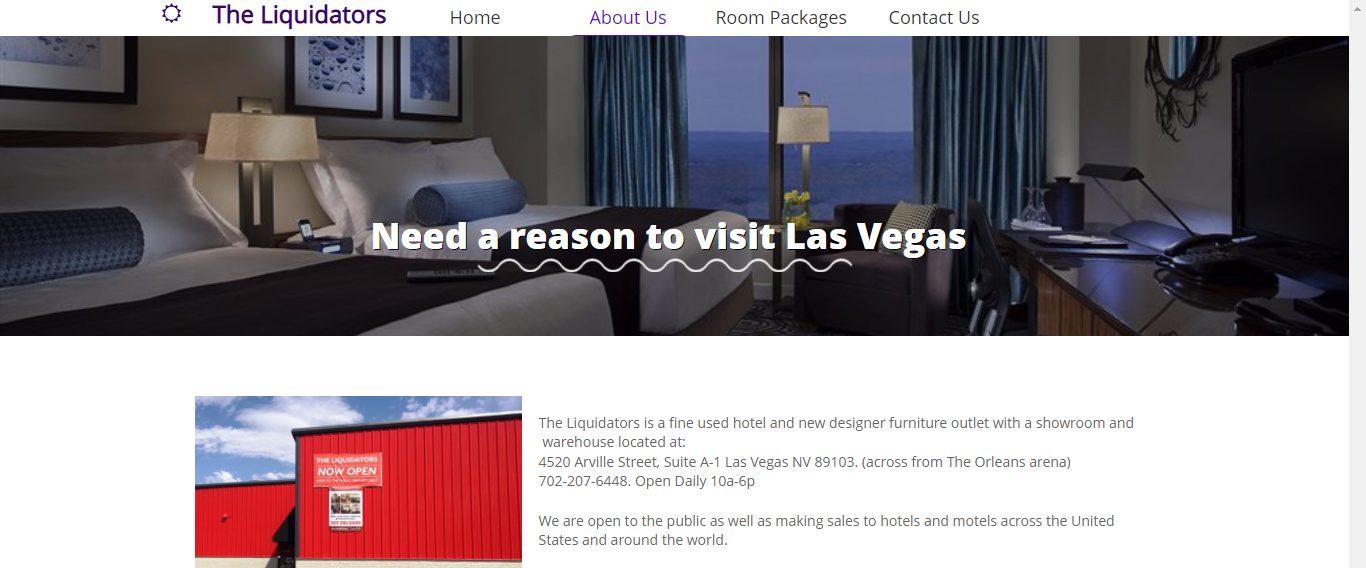 Looking to buy the best furniture liquidation pallet in Las Vegas? Then check out The Liquidators. Located at Arville Street. This liquidation company is well known for selling the finest designer furniture and interior décor products in the market. Most of the popular hotels and motels in Las Vegas. Deal with The Liquidators to get brand new furniture designs to ramp up their space. The Liquidators, Las Vegas is open to both the public and the hotel/motel sales services across the nation.
Here, you'll find a wide variety of uniquely designed furniture for the living room, lobby, dining space, lounge, bedroom, kitchen, and more. They also provide customized cabinets, chair sets, countertops, and more to fir your aesthetic vision. Besides their furniture warehouse products. The Liquidators also takes pride in serving as a division of hotel liquidation logistics. So, visit their showroom to get the best deals on factory direct furniture for your hotel, home, or even office space.
---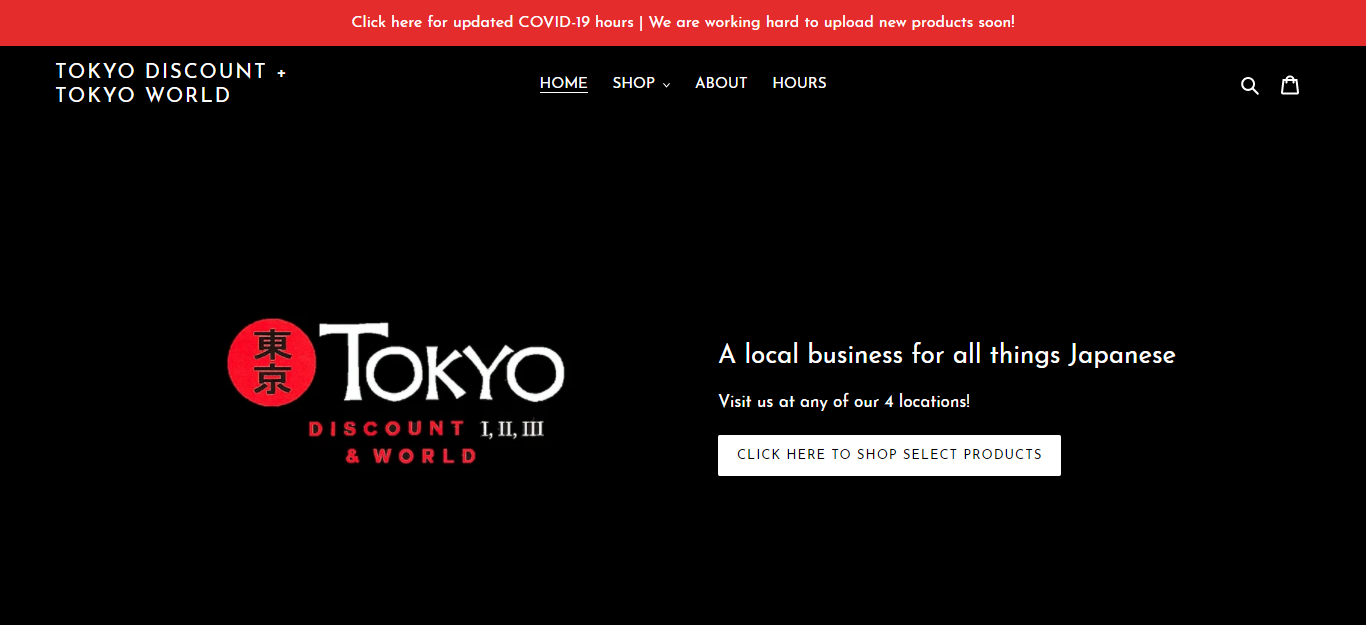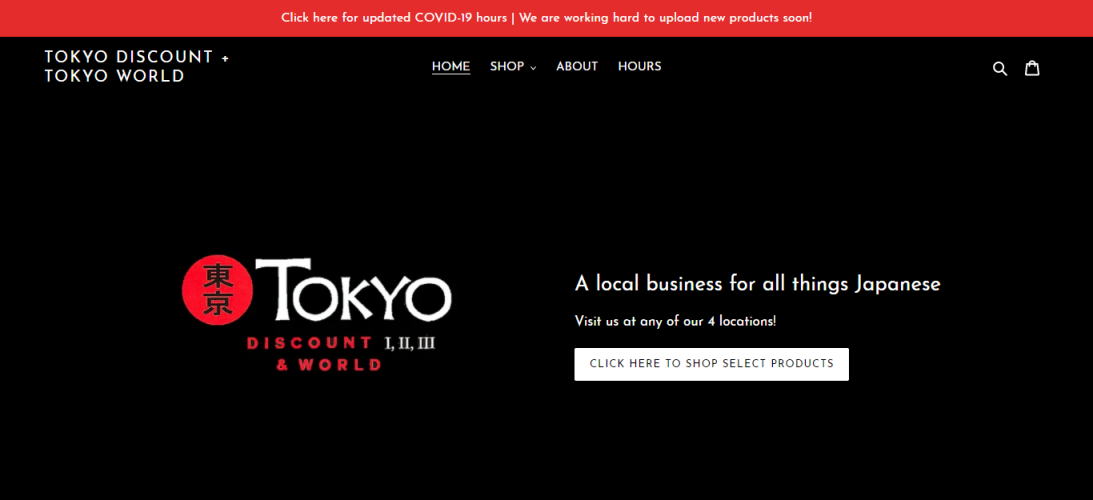 Just like its name, this liquidation store in Las Vegas is dedicated to bringing the best imported Japanese products to all its clientele. Tokyo Discount is one of the first liquidation stores that offer amazing Japanese utility items at wholesale prices in Las Vegas.
Here, you will find a wide range of food products like chips, wafers, chocolates, puzzles, video games, Nintendo, seat covers, and more. All the products have a unique design and taste. Whether you are a Harry Potter fan or Dragon Ball Z lover. you will find some fun interactive game items along with cartoon-themed snacks. They even have the best Pokemon merchandise in the market including Pokemon cards, stuffed toys, keychains, and caps.
Not just that they have every anime character product. Visit this store with your little one and gift them the best quality toys that'll make them excited. There are multiple stores located at Sunset Road, Apache Road, and Decatur Blvd in Las Vegas. So don't miss out on this opportunity and visit the nearest Tokyo Discount Liquidation in Las Vegas.
---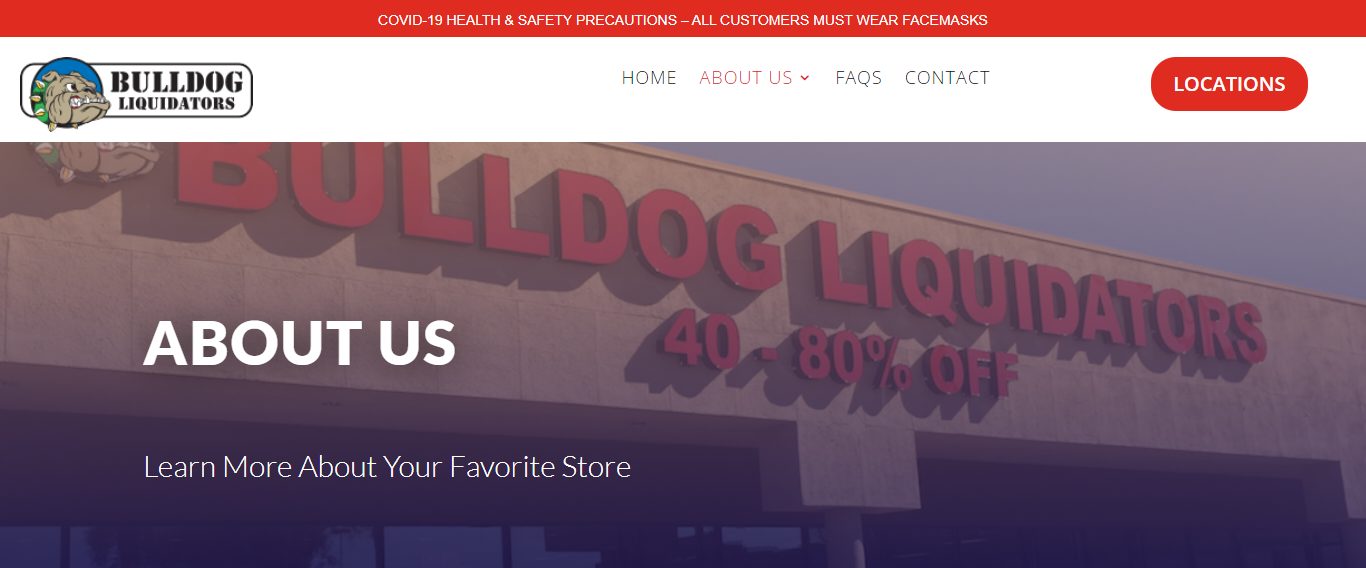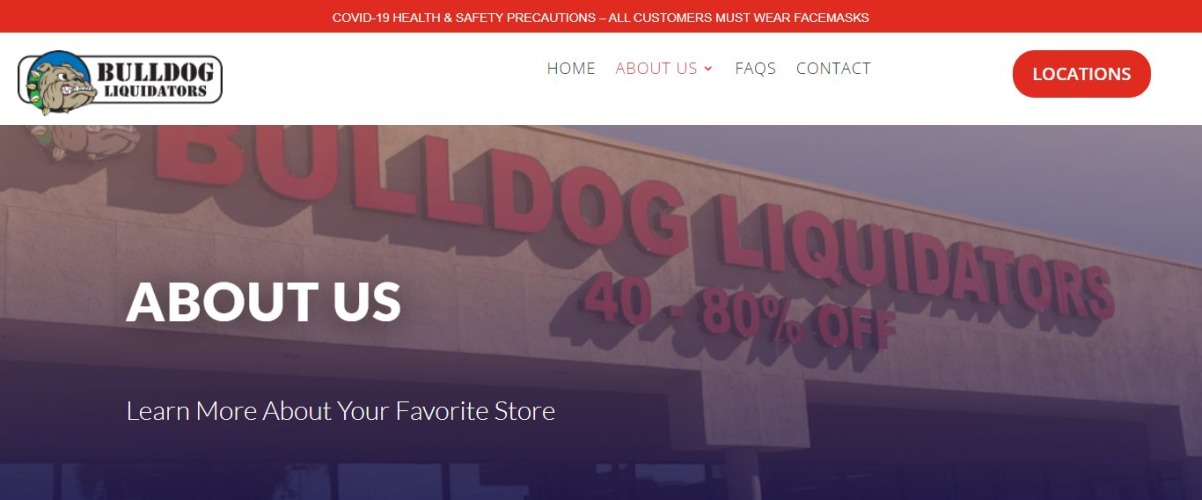 Next on the list of the best Liquidators in Las Vegas, we have Bulldog Liquidators. This is one of the biggest retail liquidation stores in Las Vegas that has been functional since 2007. Bulldog Liquidators are well known for selling high-end products at discounted rates.
Customer satisfaction is of utmost priority at this store. you don't have to worry about feeling lost in the store. Their staff is extremely friendly and helpful. They ensure that each customer gets the best quality product that they've been looking for.
Coming on to the product categories available at Bulldog Liquidators. you'll find a great selection of clothing, accessories, home products, cleaning supplies, electronics, toys, kitchenware, home appliances, furniture, patio décor, cosmetic, baby care products, sportswear/accessories and more.
They also offer the best liquidation pallets in Las Vegas for small businesses and retail agencies. If you are looking to liquidate surplus inventory, consumer returns, or overstock, Bulldog Liquidators provide the best deals in this area as well.
What makes Bulldog Liquidators different from other wholesale retailers is that they inspect and test each product before selling it to the customers. In addition to this, every product is competitively priced between 40-80% off of the original retail offer.
This is an excellent deal for anyone who wants to buy superior quality goods at affordable prices. Stop by one of their liquidation stores in Las Vegas and explore their products to find amazing varieties.
---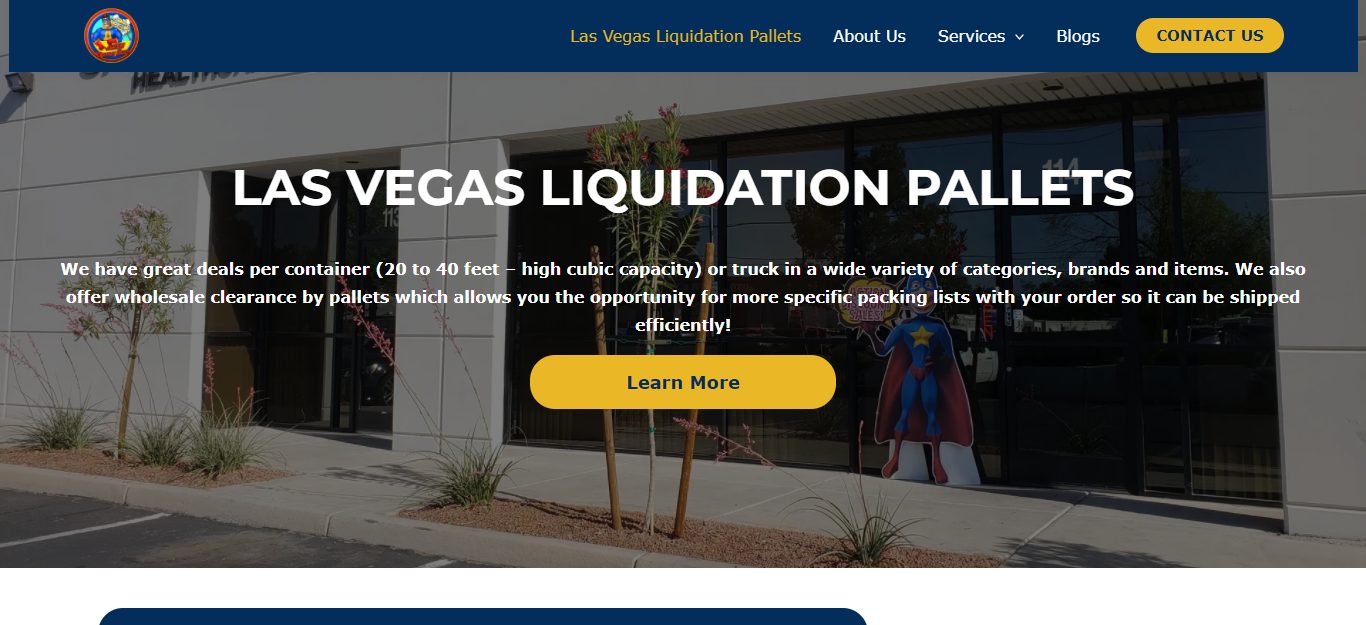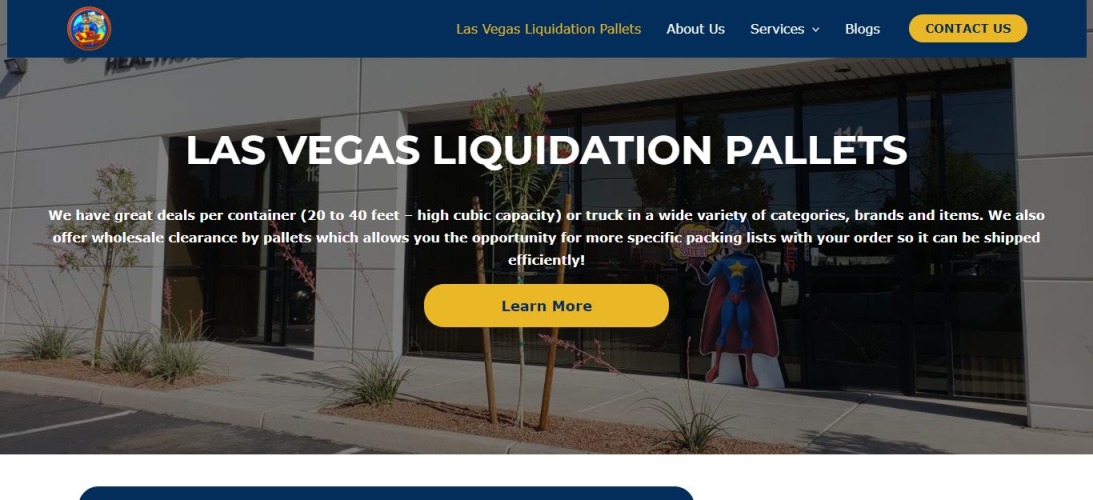 Last but not least we have Liquidation Pallets Las Vegas, one of the most professional liquidation stores that offer incredible pallets at low prices. This store takes pride in offering long-lasting customer support by assisting them in any way possible.
Their goal is to satisfy every customer's needs and requirements. With 200-400 pallets of different merchandise, this store never runs out of inventory. From a single item to liquidation box or even truckload pallets. Liquidation Pallets Las Vegas offers all sizes of packaging for individual buyers, small businesses, retail stores, flea markets, online e-commerce stores, discounted stores, and other merchandisers.
If you are looking for a surplus inventory for your store, Liquidation Pallet offers profitable deals with long-term customer relationships. They have excellent sales representatives to help you at every step of your business. This way you can comfortably set up and prepare your storefront without any hassle. The best part is that they have 17 different stores ready to cater to you at any time. So, visit the nearest store and grab the best deals for your business.
Conclusion
There is a plenitude of online and offline liquidation stores in Las Vegas. That offer wholesale goods at the most reasonable prices. This makes it suitable for consumers, retailers, small and large business owners. The best liquidation pallets in Las Vegas. Not just that the merchandisers get amazing truckloads and surplus inventory for their business.
Whether you are looking for clothing, accessories, household items, kitchenware, hotel furniture, office appliances, patio furniture, construction materials, electronics etc.
The above list of liquidation stores in Las Vegas will help you find anything. Go through the list and find the best store available near your location. You'll not be disappointed at all.