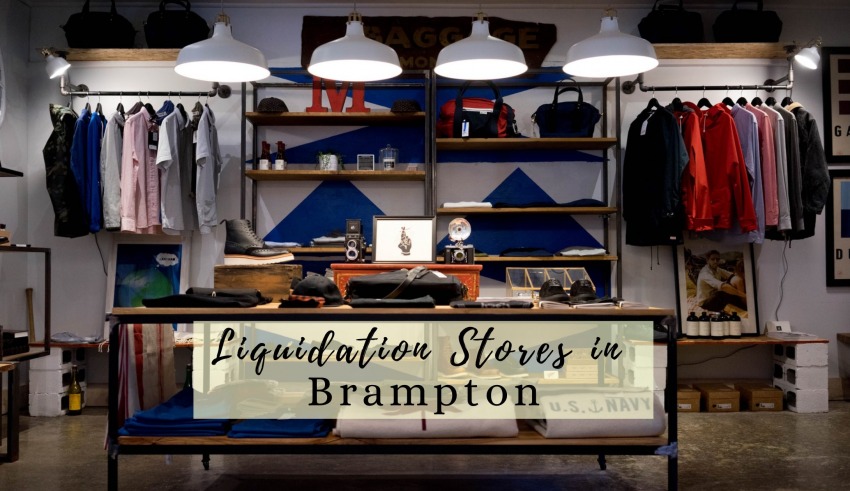 Liquidation stores are extremely important to all people who want to make great business at cost-effective prices. Liquidation stores give out cheap products that can be resold at higher rates by individuals as well as other retailers. There are several liquidation stores in Brampton that are known for their amazing products as well as the range of items that they have. They make use of overstocks, as well as other quality goods that have been left behind by or digital brands and companies. 
If you are looking for a liquidation store in Brampton, then this article can greatly help you. Here we have reviewed some of the best liquidation stores in Brampton that sell a range of products while maintaining the quality and customer experience within their stores.
Introducing our new group for Buying and Selling liquidation goods and merchandise!

Link: https://www.facebook.com/groups/937259116458055/
Find exclusive deals and merchandise opportunities!
Let's have a look at all of this one by one-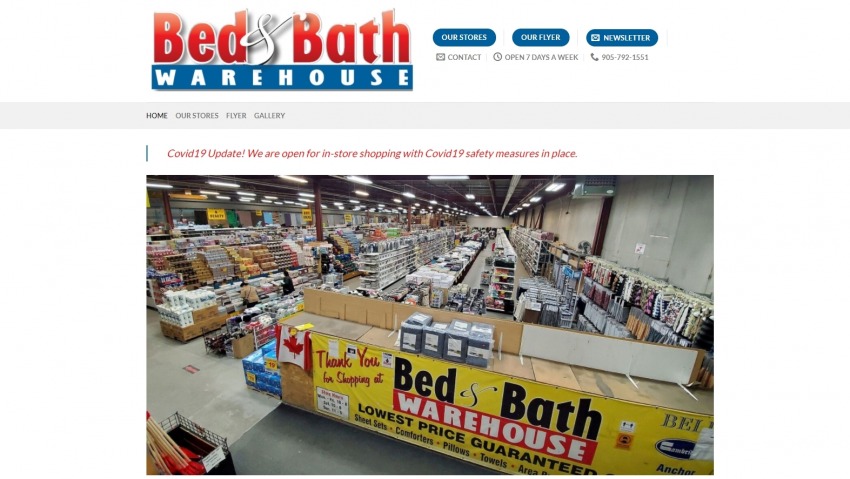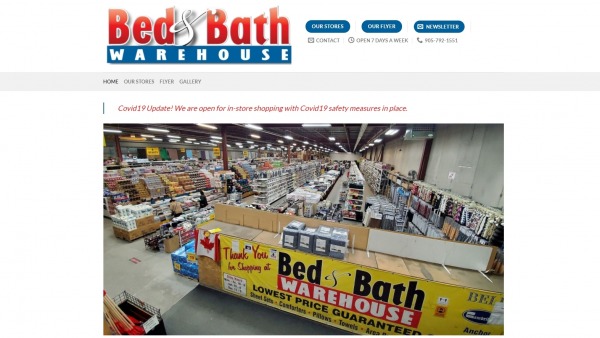 Bed and bath warehouse has been considered one of the best liquidation stores in Brampton. They have been functional in the region for over 15 years.
Therefore, they come with immense experience in the field along with a strong client base and trusted sources. Their store claims to offer quality as well as great brand name merchandise to all their customers. Other than this, they also ensure that all their prices are kept extremely affordable for people of different sectors.
 As a result of their consistent services, they have acquired a base of highly loyal customers. They carry a lot of merchandise, but as the name suggests they specialize in bedding, bed linens, window drapes, etc. But this is not the only area of expertise that they have offered.
Other merchandise that they are very popular for includes things like window hardware, bathroom accessory, bath mats, rugs, and carpets, etc.  In recent years they have also made a venture into selling products from the categories of stationary, health and beauty, small appliances, clothing shoes, and confectionery, etc.
The best part about this company is that they get products from all across the globe to their different customers. The team of buyers in bed and bath warehouses travels all across the planet to find quality products that can be sold at great deals and affordable prices.
Their products come from places like the USA, Turkey, India, Mexico, China, Bangladesh, etcetera. Other than this there are a lot of products which also come from within the country as well. When you visit their store, you will be extremely happy with the kind of customer service and support that these people offer. The company will readily assist you and solve any issues that you might have.
---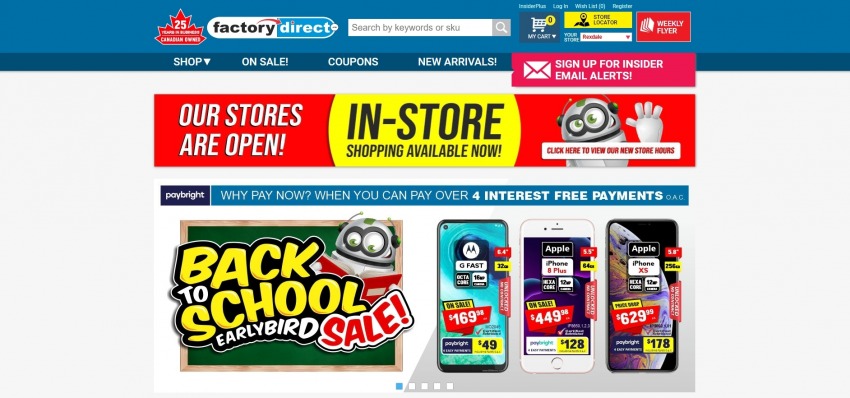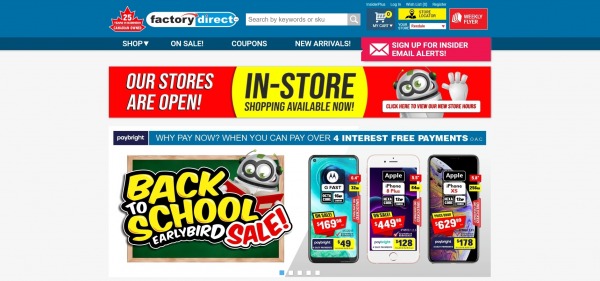 Factory direct opened its first recommendation store in 1995 stop since then, the company has gone on to become one of Canada's biggest privately owned retailers, and liquidation stores. They direct operate as many as 20 stores within Ontario and also have a state-of-the-art processing facility within the GTA.
Their specialty is purchasing good quantities of refurbished, new, end of the line, surplus, as well as closeout brand name consumer products as well as consumables. As a liquidation store in Brampton, the factory direct sells all of these items at discount prices. Currently, they have over 10,000 different products in their stores. 
These products range from computers, cellular phones, electronics, help, and beauty, to toys and gaming, hardware, safety supplies, and more. They are also known for their amazing products in home and garden, as well as other seasonal and gender merchandise and consumer products.
The customers of factory direct can save a lot with as much as 80% off on the regular retail prices. When talking about liquidation store Brampton, factory direct is one of the top names that emerges time and again in the top lists across the Internet. All liquidation store buyers in Canada can vouch for their amazing quality and great variety.  
Their retail stores have sizes up to 14,000 square feet and receive great shipments of products every single week. Other than that extremely diverse inventory, they have gone a step ahead to ensure that all their products have been backed by comprehensive warranties.
These warranties come directly from the product manufacturer, or from the factory direct itself. They have sold over a million products through corporately owned retail stores, as well as their online portals every year. Therefore, you can rest assured that they come with extreme authenticity as well as credibility.
---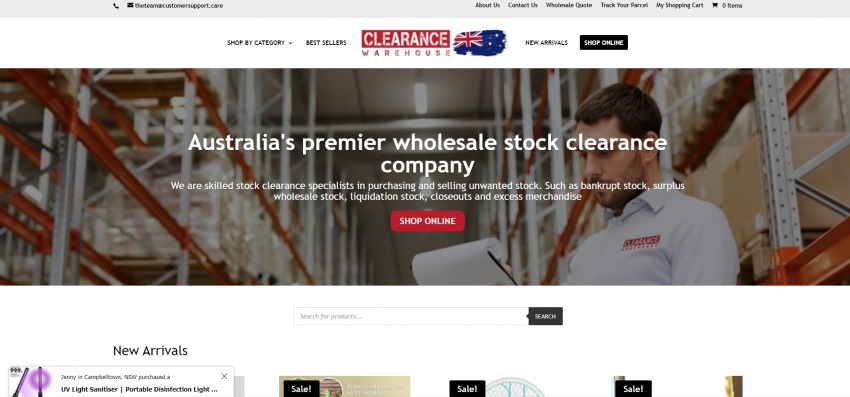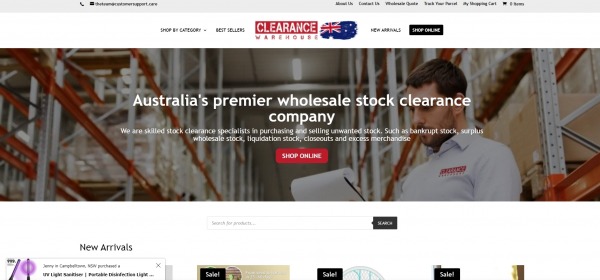 Clearance warehouse is another great liquidation store in Brampton that you can make use of today itself. They have amazing deals in a variety of products, which has made them a fan favorite in all of Brampton. They have been serving the GTA for more than 20 years at two locations.
Brampton is one of their most premium locations with some of the greatest products featured by the site. They are dedicated to source the best deals for the range of products that they offer.
These products include houseware, chocolate, health and beauty, books, and a lot more. They have had experience of over 30 years in the world of wholesale business. Their sole aim is to deliver only the best quality products to all their customers. Another thing that matters to them is customer satisfaction. To ensure that all their customers have a great user experience, they have created a really efficient customer support system.
Therefore, you will easily be able to get in touch with them to solve any queries that you might have about the products that you are buying. The local Brampton guardian has also featured Clarence warehouse as one of the best liquidation stores in Brampton.
If you are looking for a liquidation store in Brampton, then you must check out the different offers provided by the clearance warehouse. Their products are extremely high quality and directly come from overstocks, which makes them fresh and easy to resell.
---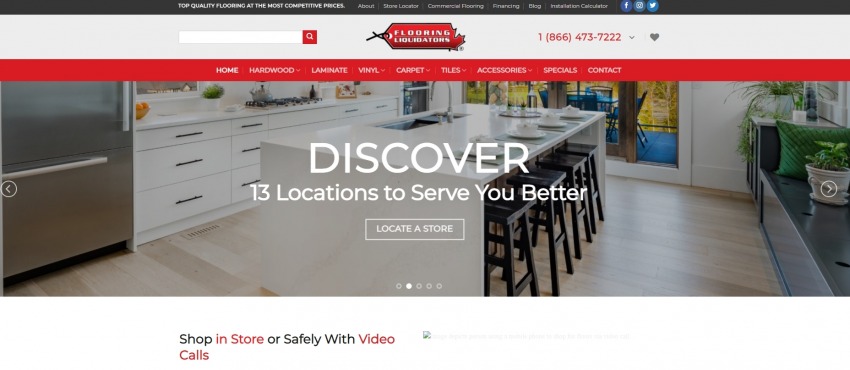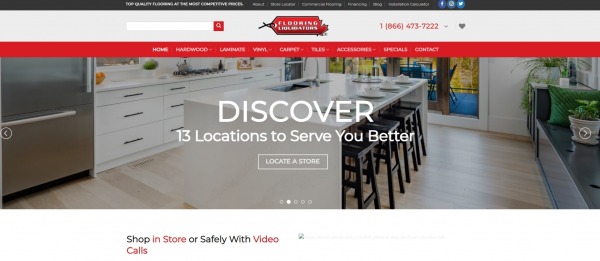 Flooring liquidators Brampton is easily one of the best liquidation stores in the region. The flooring warehouse is located near Highway 410 and the 407 on Bramalea road. This is a highly convenient location, making the shop extremely accessible to customers from every part of the region. This liquidation store Brampton opened back in 2013, and has since then been providing GTA residents with quality products, as well as services. 
They have also been recipients of awards under the liquidation store and flooring house category. They have a 3000 square feet showroom that is home to over 300 Canadian as well as international flooring products. The company sources all its materials from different parts of the globe to ensure that they can get the best deals.
They also keep a highly knowledgeable staff that is completely aware of every product that they are selling and can give you every detail on the commodity that you're planning to buy. Therefore, in terms of user experience and customer support, flooring liquidation Brampton has not compromised in any manner.
If you want to create a beautiful home for yourself, then this store will be of great help to you. They claim that they can help you create a feeling of timeless as well as sophisticated beauty within your residential space.
Not only this, they can provide extensive flooring for commercial areas as well. Every flooring solution that you need can be found at flooring liquidators Brampton. This company makes sure that they work very closely with all their clients to create the dream space that they have always wanted.
---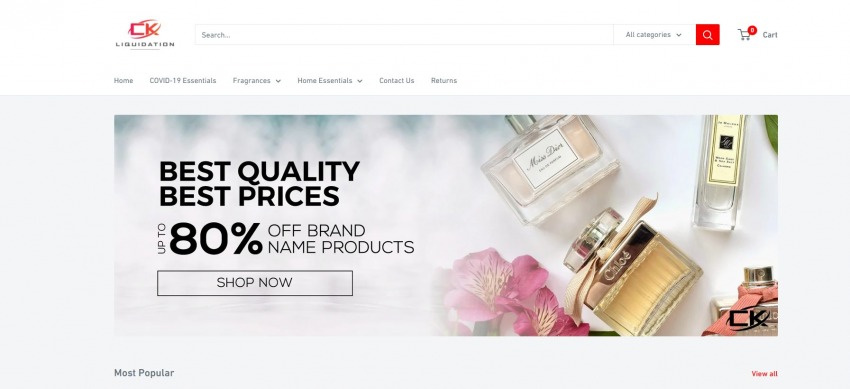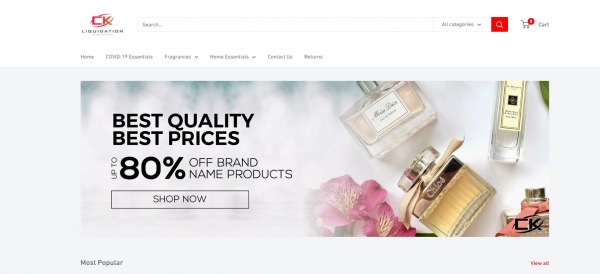 CK liquidation is a liquidation store in Brampton that specializes particularly in wholesale, as well as retail. Their entire policy involves putting the customer first and offering premium quality products that come with unmatched customer service as well as prices.
They want to work with all the people in the region, therefore they aim to provide products in an accessible manner. As a result, people from any kind of financial background can make use of their services as well as the products that they offer.
All products provided by the company are of the highest quality and gotten directly out of overstock and shelves. This means that there will not be any faults in the products that you buy. They ship all over to North America, making them one of the rarest liquidation stores in Brampton.
Other than this, they also make sure that they are always available to their customers. For this, they also supply 24/7 customer support to anyone who might need it.
At all times, they will be ready to solve your queries and get rid of any questions that you might have.  The company also ensures that the products are 100% authentic as well as secure.
They are extremely transparent about their sales processes and make sure that you are always aware of the sales proceeds and the quality of the products you buy. Anyone who wishes to find a great liquidation store in Canada is definitely going to come across CK Liquidation. 
---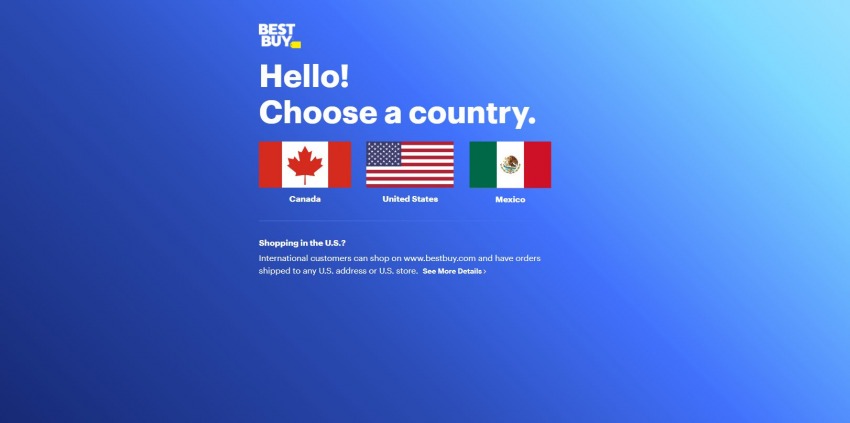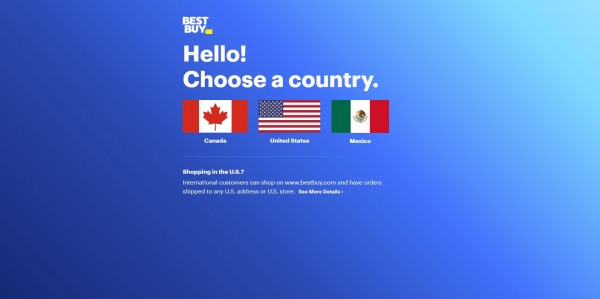 We are sure that you have already heard of Best Buy appliance clearance center as a great site for liquidation Brampton. Best Buy, as many of you may know, is a provider of technological services, products, and technological solutions.
This company is known to offer various products and services to customers visiting their stores, as they engage with Geek Squad agents, or use websites or mobile applications for the same. Currently, Best Buy is operational in other countries like the United States, and Mexico as well.
Best Buy operates through two segments- that is, domestic as well as international. The domestic segment consists of all operations within states, districts, and territories of the United States.
The international segment consists of all operations taking place in Canada and Mexico. Best Buy appliance clear center Brampton comes under the international segment. Internationally too, Best Buy can be accessed through their website, Best Buy Express, Best Buy Mobile and Geek Squad, etc.
 Back in 2016 itself, the company operated as much as 1200 in large format stores throughout international as well as domestic segments. They also have 400 small format stores to date. Their clearance center can give you create liquidated products, particularly gadgets and technology.
Since it is such a big name and an international forum, the quality of its products remains top-notch. Therefore, in terms of quality add an affordable range of prices, nothing can do it better than Best Buy. The company is also known for its excellent customer support, having received great reviews for the same.
---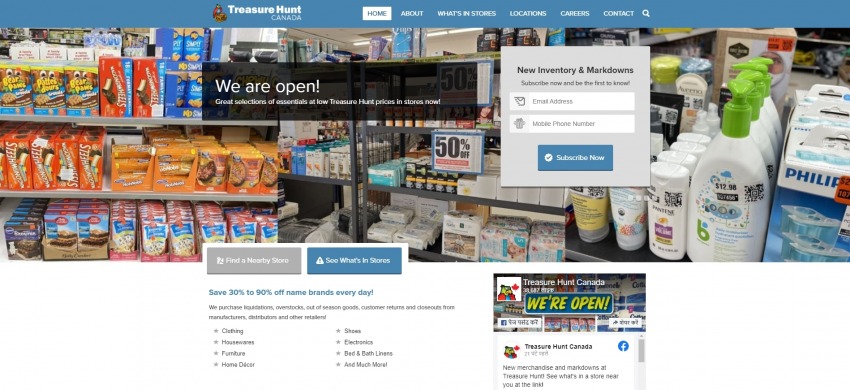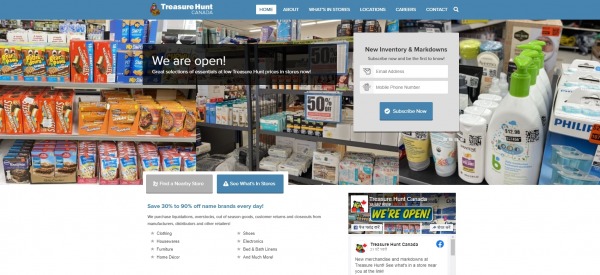 Treasure hunt is a company that started in Mississippi USA. However, it received such immense success as a liquidation store that today it has branches in different parts of the world. They purchase liquidations, overstocks, out-of-season goods, customer returns, as well as closeouts from different manufacturers.
They also have contacts with retailers and known distributors within Canada. Their motive is to get items for low costs so that the customers have to pay even less. Various items that they provide include bed and bath linens, home improvement supplies, home Decker, electronics, non-perishable food, health and beauty items, houseware, clothing, and shoes. 
The best part about the treasure hunt is that everybody who goes to the store is extremely thrilled with the process of buying. You get the opportunity to shop with different brand names that are well known throughout the country.
As a matter of fact, you might even run across some rare items which you otherwise would not be able to find. People have purchased electronics, furniture, yard equipment, luggage, and so many other things that have left them absolutely satisfied with their experience with a treasure hunt. All of this can be purchased at extremely affordable prices that anybody can access.
---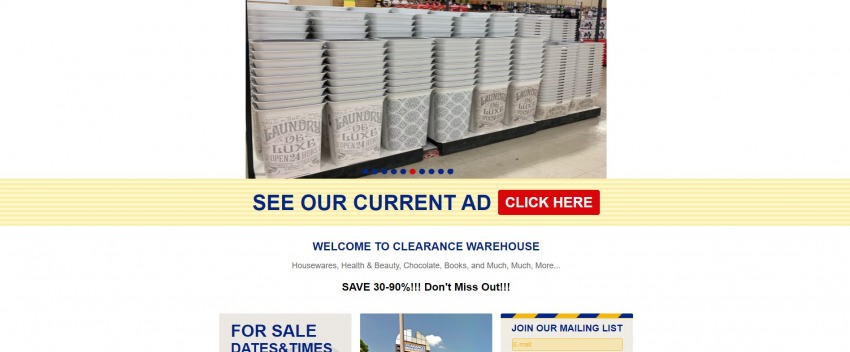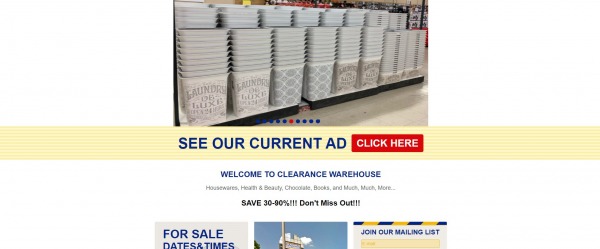 Superior Liquidation Ltd. Is easily one of the foremost choices for people looking for the best liquidation store in Brampton.  This is a highly reputable store with connections with the top suppliers of the country. They sell a range of products at deep discounts that come straight from retailers. This store has great reviews and ratings all over the internet, which clearly indicates their level of expertise in the field in which they are working.
As a matter of fact, it is one of the rare liquidation stores in Brampton which are approved by the very brands that they sell. If you are looking for a truly reputable supplier, then Superior Liquidation will fit the bill.
The best part about their store is that they cut off any middlemen which could increase the prices or lead to unnecessary markups. On occasions, you can also buy great quality liquidation pallets by store.
If you are interested in specific brand products or categories, then this could be a great option for you. You should also stay on the lookout for any auctions that this store might run from time to time. They have products segregated based on type, condition, as well as demand.
Therefore, they will make sure that all kinds of customers can purchase items through them. This is one of those rare qualities which makes superior liquidation one of the best liquidation stores in Brampton.
---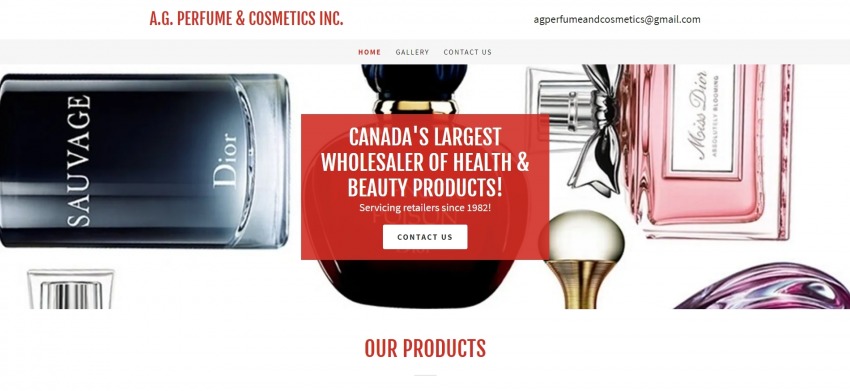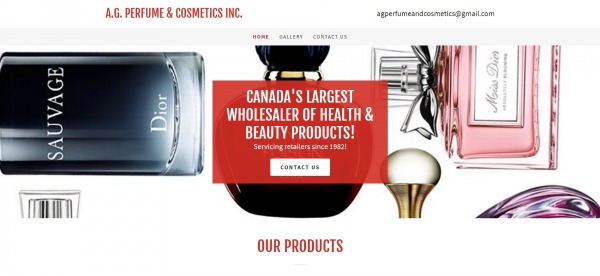 AG Perfume and Cosmetics incorporative is Canada's largest wholesaler of health as well as beauty products. They have been servicing retailers since they year 1982.
They have a range of products under cosmetics and beauty. The best-known brand names include companies like L'Oreal, cover girl, Maybelline, Revlon, Sally Hansen, Cargo, and NYC. They have a huge selection of brands under haircare, as well as skincare too.
You can find products from names like Nivea, Dove, L'Oreal, Garnier, as well as Pantene. Clearly, they are one of the most versatile beauty and cosmetics liquidation stores that you will find in all of Canada. As a matter of fact, they are most prolific in the niche that they work in.
They have a range of products under select categories like fragrances as well. They include brands like Burberry, Gucci, Polo, Calvin Klein, Dolce and Gabbana, and Dior.
These are just a few names, and there is a lot more that can be found within their stores. You can easily reach out to this company through their official email ID that is available on their website. They are highly communicative, and we are sure that they will get back to you in no time.
---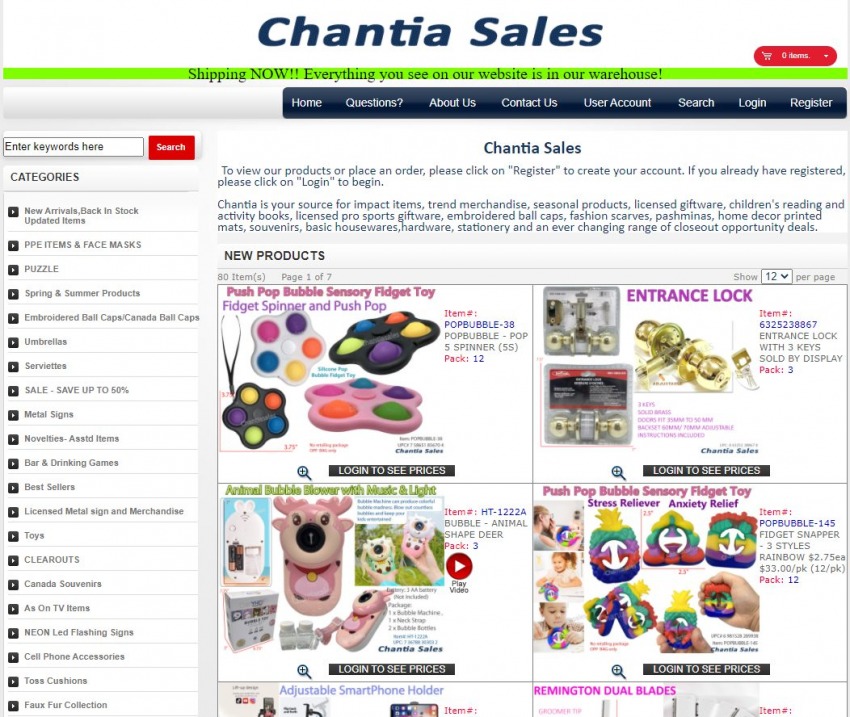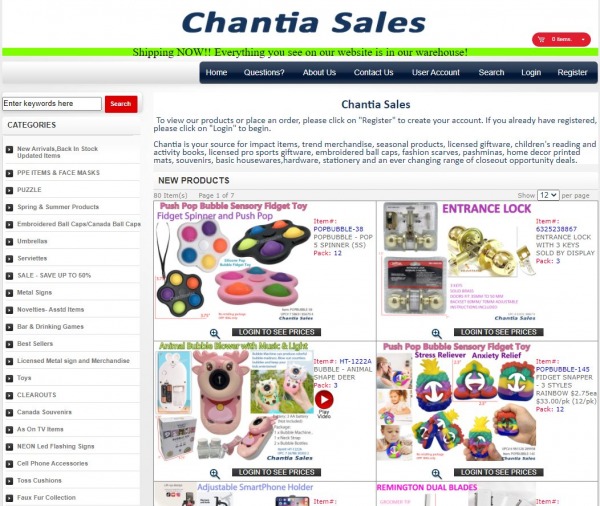 When looking for a liquidation store in Brampton, you are bound to come across this name. This store is the source for all kinds of items, trend merchandise, licensed giftware, and seasonal products. As a matter of fact, you can also get a variety of other products from this store.
These include things like children's reading and activity books, embroidered ball caps, licensed pro sports giftware, pashminas, etc.
They also include other items in the itinerary, such as fashion scarves, home decor, mats, souvenirs, basic houseware, hardware, stationery, under a range of ever-changing closeout products. They buy all their products from authentic distributors, retailers, as well as manufacturers directly.
As the desert comment, the quality of their product is always extremely high. Along with this, they offer a very flexible price range. Therefore, not only other businessmen can buy from them, but common people can easily find great products from their shop as well. You can go to their official website to check out what they have in store at the moment.
Conclusion
Liquidation store Brampton can be a great choice for people all across Canada to get their hands on the choices of products within the country. These products are not only affordable but come with great quality if you can find the right supplier. Some of the best suppliers are given in the article above. Make sure you go through the list and find one that best suits your purpose.