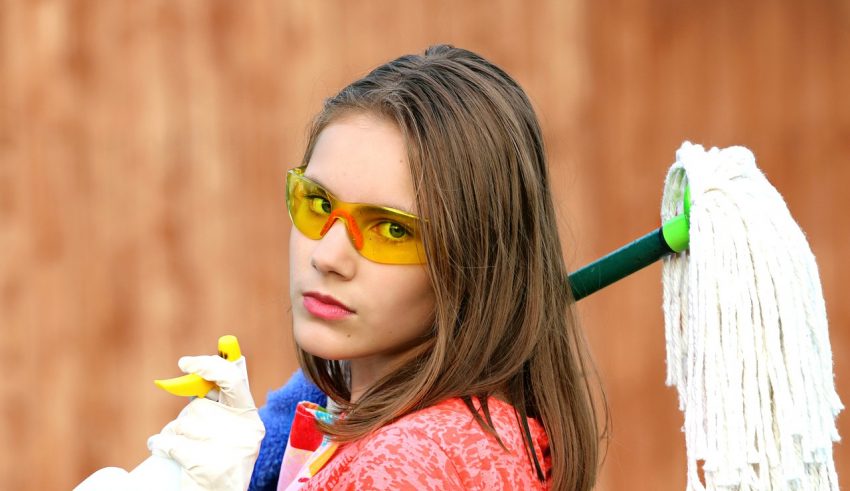 Professional cleaning is a viable and lucrative business proposition promising sustained returns. Almost all human pursuits invariably generate dirt as residue and as such regular cleaning is a pressing necessity. To succeed in this domain, you need to have a failsafe cleaning business plan which must factor in all attributes essential for impeccable outcomes.
Potential Markets




Cleaning business has two target markets; commercial and consumer:
Consumer segment has under its purview services like carpet cleaning, residential maids, window cleaning, and other sanitization activities infrequently needed.
Commercial segment essentially caters to businesses and as such the service ambit is wider. Janitorial and various cleaning services in the context of corporate facilities would be the thrust areas.
You can also focus on both sectors based on your ability to mobilize resources and capital. However, you need to keep your vision broader as this industry is not technology intensive and you may run into troubles trying to keep things in order. Strategic manpower management and alternate bench-strength building would be the constant requirements of this business. Since investment on assets that would experience annual depreciation is negligible, your revenue earning potential would be significantly higher.
Also Read: How to Start Complete Home Maintenance Solution Business
Business plan




a)

Independent or franchise business
You need to craft your business plan with due diligence after factoring in the pros and cons from a long-term perspective. If you choose to be a part of the franchise, the initial support needed to carve out your identity would be forthcoming. You also stand to benefit from the marketing assistance extended in your locality by the franchiser. As an individual, it would be difficult and cost-intensive to get yourself projected as a reliable service provider among targeted prospects.
As a maverick, you would need to invest quality time and efforts to promote your services and command the respect and attention of prospects. Within short time, you would experience success in residential business which operates at a small scale. To ensconce your services in a corporate backdrop, you need to proceed strategically. However, the rewards accrued in the long haul would be significant compared to getting tied up with franchise.
b)

Mapping of your service area
Before embarking on actual business, you need to carry out extensive survey of the areas that you would like to include within your professional purview. The things that you would need to factor in can be broadly bracketed as below:
Competition analysis to understand the number of niche players operating in this zone.
Nature of cleaning services provided.
Demand for particular services.
The extent of technological intervention involved in various cleaning pursuits.
Areas from which you can recruit manpower.
Agents or manpower suppliers you need to deal with.
Particular regulations governing the employment of unskilled and semi-skilled manpower.
Minimum wages and other mandatory perquisites payable.
Needful clearances required from local government bodies.
Number of businesses operating in your area.
Prominent maid/unskilled manpower supplying agencies you can strategically ally with.
Vendor registration stipulations in various companies.
c)

Determining the capital investment required
Once you have completed the preliminary activities and assessments, you have to look for potential avenues to fund your nascent business. Since your business would create fewer jobs, you would get generous financial support from 'Public sector banks'. Loans and credit options at negligibly low interests are available along with working capital finance. Deferred payment guarantee would help you defray the cleaning business start-up cost by providing support for capital expenses and asset acquisition.
National Bank for Agriculture and Rural Development (NABARD) assists small businesses like yours to get stabilized in the initial phase through capital, training and skill development, and consultancy support.
If you are planning to import/procure sophisticated cleaning equipment for specialized jobs like carpet cleaning, you can get in touch with National Small Industries Corporation Limited (NSIC). It supports import of machines for newer businesses with poor or no credit rating.
If you are running short of funds, you can always approach SIDBI (Small Industries Development Bank of India) which has been set up to offer financial support to small-scale enterprises. Anyone among a number of schemes can be availed based on your monetary needs. Prominent schemes include Direct Assistance Scheme, National Equity Fund Scheme, Equipment Finance Scheme, Promotional and Development Activities, and Single Window Scheme.
Access to micro-credit for entrepreneurs like you is facilitated by National Commission for Enterprises in the Unorganized Sector (NCEUS). The Commission also extends support for generating business through its channels to help you out with teething problems.
Also Read: 15 Profitable Business Ideas under 10 Lakhs Rupees
Set-up modalities and associated costs




Once you have worked out your business plan and are ready to get the ball rolling, you need to acquire needful cleaning business license and other clearances.
The various steps involved in this process include:
Securing DSC (Digital Signature Certificate) from MCA (Ministry of Corporate Affairs) authorized agency – Takes about 5 days.
Incorporating the business with INC-29
Land on the online portal of MCA and get your Director Identification Number (DIN)
Get your preferred company name filed with Registrar of Companies (ROC)
Submit your business plan with your objectives clearly mentioned to facilitate expeditious approval by ROC
Seek the support of a qualified Company secretary for drafting documents pertaining to 'Memorandum of association' listing the primary, ancillary, subsidiary and other parts of your business along with authorized share capital and name of a director; and 'Article of Association' describing the procedures which would govern the general functioning of your business
Get your office address registered and furnish letters of declaration and director's appointment
Filing of INC-29 is accompanied by payment of requisite incorporation fees and stamp duties. The same is determined by the capital you are planning to invest initially. The fee involved is:
INR 5,000 for capital of INR 1,00,000.
INR 4,000 for each INR 1,00,000 increment in authorized capital up to INR 5,00,000.
INR 3,000 for each INR 1,00,000 increment in authorized capital up to INR 50,00,000.
INR 1,000 for each INR 1,00,000 increment in authorized capital up to INR 1,00,00,000.
For getting the 'Certificate of Incorporation', you need to furnish the physical and digital copies of following forms to ROC:
E-form 1 wherein declaration regarding completion of all formalities of incorporation is stated.
E-form 18 which informs the address of your registered office to ROC.
E-form 32 declaring the appointment of a business director.
Memorandum and Articles of Association forms- duly signed and stamped.
Power of attorney documents.
Consent letter of partners in case of the partnership business.
After getting your cleaning business incorporated, you would have to register your firm with relevant tax agencies. This mandates obtaining:
PAN (Permanent Account Number) obtainable by filing an application on TIN-NSDL portal using Form 49A and uploading corroborative documents.
TAN (Tax Account Number) obtainable by filing Form 49B and submitting the same at nearest TIN Facilitation Centre authorized for receiving e-TDS returns.
Next, you would have to apply for GST (Goods and Service Tax) registration number. For securing needful taxation accounts, you may have to incur a cost of around INR 10,000-20,000.
Complying with Labour Laws




Cleaning business is a highly manual labour oriented enterprise. You have to exhibit adherence to existing labour laws of the land to steer clear of legal hassles. For obtaining labor license, you need to register with the Office of Inspector, Shops, and Establishment Act. If the employee strength of your business exceeds 20, you have to mandatorily register with Employees' Provident Fund Organisation. You also have to cover your employees with social security scheme floated by Employees State Insurance Corporation for contingencies like occupational health hazards, maternity, accidental death, etc.
Also Read: 15 Best Business Ideas Under 2 Lakhs
GST Applicable




The government presently levies 18% GST on various cleaning services. Based on the type of services you are rendering, you would have to pay GST applicable for various SAC (Services Accounting Codes) classifications.
Sac Code                     Type of services
998531                        Disinfecting and exterminating services
998532                        Window cleaning services
998533                        General cleaning services
998534                        Specialized cleaning services for reservoirs and tanks
998535                        Sterilization of objects or premises (operating rooms)
998536                        Furnace and chimney cleaning services
998537                        Exterior cleaning of buildings of all types
998538                        Cleaning of transportation equipment
998539                        Other cleaning services
999411                        Sewerage and sewage treatment services
999412                        Septic tank emptying and cleaning services
999421                        Collection services of a hazardous waste
999422                        Collection services of non-hazardous recyclable materials
999423                        General waste collection services, residential
999424                        General waste collection services
999431                        Waste preparation, consolidation and storage services
999432                        Hazardous waste treatment and disposal services
999433                        Non-hazardous waste treatment and disposal services
999441                        Site remediation and clean-up services
999442                        Containment, control and monitoring services and other site remediation services
999443                        Building remediation services
999449                        Other remediation services
999451                        Sweeping and snow removal services
999459                        Other sanitation services n.e.c.
999490                        Other environmental protection services
The aforesaid GST categorizations would also offer you cleaning business ideas which you can materialize with your enterprise.
Future and profits




The cleaning business is a perennial professional engagement which would never lose its significance or utility. After paying minimum wages, GST, and defraying other asset related expenses; you can take home significant profits provided you have strict supervision in place to keep vigil on the quality of services offered. Satisfied customers would spell more business for you through word-of-mouth advertising of your firm. Quantum of technological interventions introduced by you would decide your competitive edge over your niche adversaries.
Advantages of cleaning business
Now that you have a fair idea about how to start a cleaning business, we can summarize the main benefits accrued before conclusion:
Revenue potential is higher due to lower investment on depreciable assets.
Flexibility to operate on a full-time or part-time basis.
No need to maintain office infrastructure, you can also operate from home.
The wide array of service choices available.
Satisfied customers would bring you more business through word of mouth promotion.
Quality consciousness and strict vigil would ensure continuity of business.
Profit margins would never dwindle because of provisions of minimum wages.
Embark on the business now and experience exponential growth within a short time with right strategies!!
Video

: