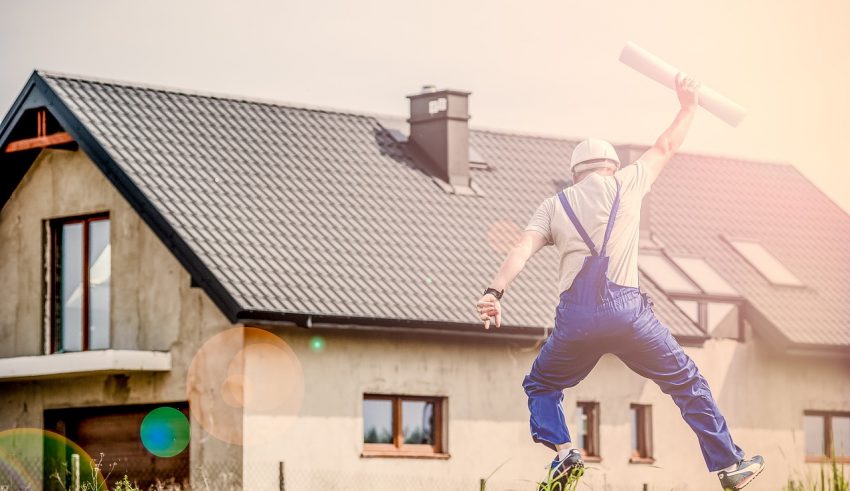 Starting a Home Maintenance Business in India is a great choice as an entrepreneur because of the low cost of startup and initial human resources involved. In fact, if you possess the skills yourself, you can even start the operations on your own from day one.
Thanks to the proliferation of technology in the lives of the masses through the advent of smartphones, even platforms built around home maintenance solutions are growing by the day.
So if you are thinking to enter this market, this is a perfect time to tap it and play around with some handsome profits. So let's look at the rules and regulations, taxation issues, business plan, advertising idea, and growth prospects in the future.
The Market 
There are mainly 5 types of prospects that you can target in the market to convert them into your customers:
Homeowners
Commercial Property Owners
Managers of buildings and complexes
Small Shopkeepers
Real Estate Agents
Every customer you will ever have can be segregated into one or more of these categories. Hence, while you study about the market, do extensive research about every category head. Know about their buying habits and capacity, and the frequency in which they might need these services.
Regarding the size of the market, there is no official study that can be found as such since this is an on-demand industry and online estimations can be made. But some industry experts consider it to be around $20 Billion. This estimation is based on a study of 300 million users in top 20 India cities.
Here's the analysis of online searches according to Google Trends.
As you can see, online inquiries are at a constant hike.
Also Read : How to Start Cleaning Business
Business Registration 
The best part is that since this is an enquiry based business, you can easily launch it from your home itself after you register it. There are multiple options to register a handyman business in India as follows:
Proprietorship Firm: Perfect for individuals who are starting small. This stands especially if you are aiming low and planning to work from home single-handedly.
Private Limited Company: If you have a business partner and you are aiming to go big, you can register your business as a Private Limited Company and take advantages of the many benefits that come with it.
Limited Liability Partnership: If you are planning to run the business on a part-time basis, a LLP if a better choice. The primary benefit is that there is no need to get the books audited unless the turnover exceeds 40 lakhs in the financial year.
One Person Company (OPC): If you want to register a company without any partners, this is the best option to go about. The involved compliances are much lower as compared to a Private Limited.
Complete Home Maintenance Business Startup Cost 
Since this business can be registered and operated in myriad ways, the startup cost can range from one person to another depending on the scale of the operations.
If you are aiming to launch the business from home with no overhead costs, it can be kicked-off within INR 50,000 with a couple of hires at the most. On the other hand, if you plan to launch a full-fledged company, registration charges, renting the office space, and hiring the initial employees along with the technological solutions can take the cost upto INR 10 Lakhs.
Also Read : 15 Profitable Business Ideas under 10 Lakhs Rupees
Complete Home Maintenance Solutions Business Plan 
A business plan provides viability to your idea and helps to put strong baselines in terms of the revenue model, services to be provided, operational structure to be followed, projections for the future, and so on.
Here are some heads to focus on while preparing your business plan:
Objective and

Strategy: Figure out the core objectives of your business. What is the primary value proposition of your business? What is your blueprint to success in this market? How do you plan to scale? Will you be following a service provider model or a service aggregator model?
Business Model: Is it possible to follow both B2B and B2C models in this industry. While the former includes tapping property management projects, the latter translates to reaching out to home-owners.
Investment: How much money has been invested in the business till now? What expenses are already underway and what are the projections for the future?
Services: What services will be provided by your business? Common services in this market are carpenter, electrician, plumber and home cleaning services.
USP: The business plan should also contain the Unique Selling Proposition of your business. How do you plan to leave the competitors behind and create a unique stand in the market?
Market Segmentation: If you have any existing data about the market, utilize it to segment your customers into relevant profiles. This may include their age, basic background, past buying patterns, location, etc.

Technology

: Are you planning to use any technology to scale the business? Many companies are based around platforms that help them to follow an aggregator model and reach a much larger market base. Startups like HouseJoy and UrbanClap exemplify this.
SWOT Analysis: This is another crucial part of a business plan since it gives a complete overview of the capabilities of the business in terms of its Strengths, Weaknesses, Opportunities, and Threats.
Future Forecasts: Include an in-depth analysis about the future of the industry and the effect on your profit-making potential. Will the landscape of the current technology change? How many new players are expected to join?
Advertising and Marketing Strategies 
Advertising and Marketing are two crucial heads where you need to spend your maximum time in the first quarter. It would make no sense to setup a well-branded and high-functioning business if your customers don't even know that you exist. Here are some efficient strategies that can be followed in this domain:
Focus on developing awareness about your business through multiple channels.
Strategically place advertisements in print media like magazines, newspapers, etc. and outdoor channels like billboards. Also consider printing pamphlets and extensively distributing them in your immediate locality.
You can also explore word-of-mouth opportunities from existing customers. The most effective way to do this is by providing exceptional customer service and finding ways to help them have a great experience.
Sufficient customer and sales executives can be deployed to convert prospects through one-on-one interactions.
Newer technologies in Sales, like Automation, can be explored to decrease the dependence on sales executives and increase the reach of the services.
Latest marketing channels like Digital Marketing can be explored to drive more traffic to your website or online platform. The power of SMAC (social, mobile, analytics, and cloud) can be leveraged for this purpose. Social media opens to door to a wide user base while mobile marketing makes it easy to reach your customers at any place and time. Moreover, Analytics details of the website can help you pinpoint strategies that are working as well as the ones which are not, and they can be tweaked likewise. Lastly, depending on Cloud will help you to safeguard valuable business data and keep it accessible at all times.
Also Read : 15 Best Business Ideas Under 2 Lakhs
Details About Taxation

 
The taxation norms involved to start a home maintenance solution business in India include the recently introduced heads of taxes under the Goods and Service Tax (GST).
According to GST laws, management, maintenance or repair means any service that is provided in the following cases:
By a person who is under a contract or an agreement
A manufacturer or any person authorized by him, in relation to,—
i) management of properties, whether immovable or not
ii) maintenance or repair of properties, whether immovable or not; or
iii) maintenance or repair including reconditioning or restoration, or servicing of any goods, excluding a motor vehicle
According to GST, home maintenance solutions are exempted from taxation. Here is an excerpt from the official announcement the following exempt from taxation:
"Services provided by way of pure labour contracts of construction, erection, commissioning, installation, completion, fitting out, repair, maintenance, renovation, or alteration of a civil structure or any other original works pertaining to the Beneficiary-led individual house construction / enhancement under the Housing for All (Urban) Mission/Pradhan Mantri Awas Yojana (PMAY)"
Additionally, "Services by way of pure labor contracts of construction, erection, commissioning, or installation of original works pertaining to a single residential unit otherwise than as a part of a residential complex."
Video

: