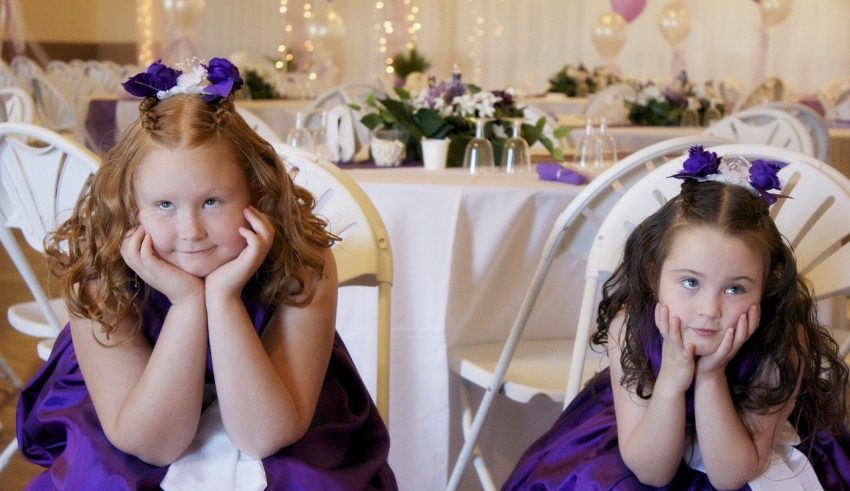 One of the most precious members of your cherished wedding party is your flower girl. They add innocence and charm to your day with their excitement and enthusiasm. Your wedding dreams may have started way back when you were a flower girl yourself. Just the right gift can help you to share with your flower girls just how much they mean to you.
Commemorate the occasion by giving your flower girl a lovely gift that acts as a reminder and as something that they will cherish as they get older. Make a connection that makes them feel special and like they are an important part of your wedding.
Whether you choose a personalized charm bracelet or one of the many gifts that you can find from sites like cathysconcepts.com, you will want to thrill your flower girl and let her know how much you love and appreciate her on your big day.
Jewelry Box
Every little girl needs the perfect spot to store all of their jewelry and trinkets. A customized jewelry box with music or a figurine might be the perfect gift for your flower girl.
Choose something that is sophisticated enough that they can use it as they grow and keep for a lifetime. You can have a photo added to the lid of you both together at your wedding or have the date and their name specially engraved on the box.
---
Charm Bracelet
Pick out just the right charms of everything that your flower girl loves and add it to an expandable charm bracelet.
As they grow up, you can make it a tradition to gift her with new charms on Christmases and birthdays in the future.
---
Necklace
A good quality silver or gold necklace is a perfect gift for your flower girl. Special jewelry has a way of making little girls feel very grown-up. Choose a plain chain and add charm, crucifix or star that will best suit your flower girl.
She will be able to wear your gift for years to come as a reminder of your special day.
---
Bible
The sentimental and spiritual gift of a custom-designed and personalized bible is a thoughtful and loving gift for your flower girls.
Help to guide them in the building of their faith and thank them for being such an important part of your wedding.
---
Framed Photo
A traditional silver photo frame with a lovely picture of you and your flower girl together can be a gift that will bring memories for many years. Have your frame engraved and personalized for just the right touch.
This is a gift that your flower girl can keep and cherish forever.
---
Conclusion
There are so many things that go into making your wedding day perfect, but one of the cutest and most precious part of all is sharing your day with your flower girl.
Make sure that she knows how much she is loved and adored with just the right gift that she can treasure forever and help her create her own future wedding dreams.