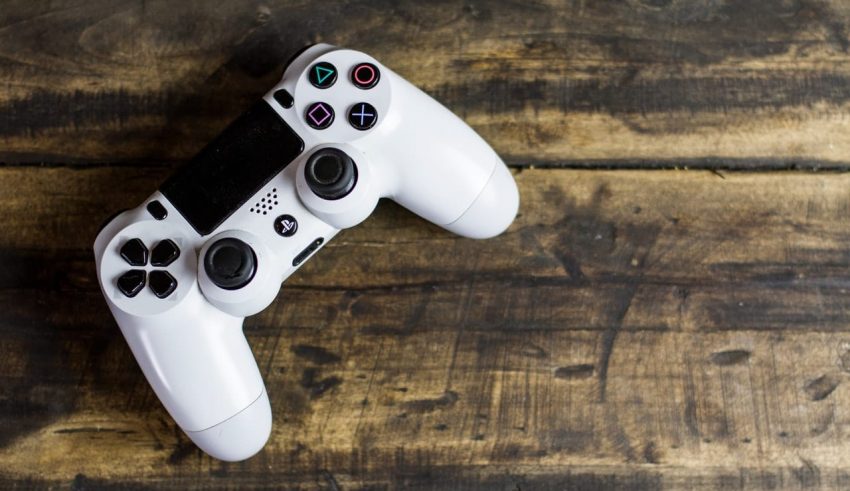 The adrenalin rush that overwhelms players enjoying hi-definition games on large screens draws customers to gaming parlors. The thrill and excitement is unparalleled. Further, one gets to play those expensive games whose purchase prices are hard to afford by one's pocket money. Players can also borrow games and have their obsolete gaming boxes upgraded for a nominal fee. Gaming parlor business is a profitable venture which would help you monetize on the addictions and obsessions of players for cutting edge and extravagantly decked up games.
Chalking up the Business Plan

The success of any enterprise depends upon the efficiency and alacrity with which prospects' needs are catered to. In the gaming business, the majority of your customers would be those who have become bored with their existing collection of games.
They would arrive at your parlor to experience the refreshing tingle of nerves offered by newer gaming launches. As such, your success depends largely on updating of your game collection at periodic intervals.
To capitalize on the popular pastime of people particularly children and teenagers, your gaming parlor business plan should factor in all aspects that would increase your business's credibility, visibility, and popularity. To become one stop destination for game lovers in your area, you need to cautiously prepare the blueprint. For this,
Pay visits to nearby gaming parlors to get a feel of the quantum of customers turning up
Visit the parlors at different periods of the day to learn about the peak period of business
Analyze tacitly the games that are high on popularity scale
If needed, join a local parlor as an apprentice to closely interact with customers and learn more about the catalysts that trigger interest and more business
Calculate the viability of your business keeping in perspective the average sale experienced per day
If possible, recce the game shops during festive days to estimate average increase or drop in sales and additional employees hired to handle the players flocking game screens
Enquire about the professional licensing fees of trending games that players rave about
Get in touch with a parlor owner who had shut down his business to enquire about the reasons that had compelled him to bring the shutters down
Develop your strategies to counter adverse market forces based on findings
You need to provide options for both console based and computer based gaming stations
Set up a food lounge in proximity to the gaming station for protracting the engagement period of players
Ensure that parents who would accompany the children are also gainfully engaged
Choose a location that is strategically situated within a mall or other socially popular area
Never compromise on the visibility aspect of the store- it must be conspicuous from a distance
Go for consoles that have the reputation of being durable
Always look for innovative and improvised ways to enhance players' experience and engagement levels
To draw more customers, it is desirable that you opt for LAN gaming. Players find it significantly expensive to enjoy LAN games from home. Consider leasing the gaming consoles instead of buying them upfront as they have comparatively shorter useful lifespan and are exorbitantly priced.
Further, games and underlying hardware experience frequent upgrades and it would be financially harder for you to embrace the changes. To remain relevant, scour the market intensively for genuine suppliers with whom you can enter into meaningful strategic alliances. This way your hardware can remain immune from obsolescence without you having to overtax the allocated budget through periodic purchase of advanced consoles.
For LAN games, high speed of data connection is imperative. Connectivity issues can distract gamers permanently. If bandwidth requirements baffle you, get in touch with customer service technician to learn about consumption pattern, fees, capping etc. This would help you offer unparalleled player experience.
Also Read : A Simple Guide to Start Your Very Own Gadget Store
Completing Initial Groundwork for the Business
Securing sufficient capital is a pre-requisite to defray the gaming parlor business start up cost. Instead of approaching financial institutions upfront, it would be prudent to register your firm with Ministry of Micro, small and medium enterprises.
The provisional registration certificate would serve as government's guarantee for your enterprise and would be accepted by banks to issue you funds from the venture capital (Capital Investment Subsidy Scheme (CISS) set aside by incumbent government for supporting start-ups.
Further, you can procure sophisticated consoles at subsidized costs without any hassle. Your income would be exempted from taxes for initial three years. The loan can be repaid over a long period of time at negligible interest rate.
For exhibiting compliance to taxation norms, you have to secure PAN (Permanent Account Number) and TAN (Tax Account Number) issued in the name of your business by filling out Form 49A and 49B and uploading needful documents on government's TIN-NSDL's site. You also have to acquire GST (Goods and Service Tax) number from the site of Central Board of Excise and Customs (http://www.cbec.gov.in/htdocs-cbec/gst). If you planning to hire people to assist you, you need to secure labor license and comply with EPF and ESIC norms. You can also visit a tax consultant to know more about needful gaming parlor business license related compliances.
Starting the Business

You can materialize your gaming parlor business ideas either in the individual capacity or in partnership. Sole proprietorship would render you vulnerable to risks and losses. Further, your investment would plummet if you fail to stabilize your venture within reasonable time. Entering into a limited liability partnership with a reliable partner would entitle you to immunity from market risks and bad debts under partnership laws.
The best option, initially, would be to seek the franchise of a renowned gaming parlor brand. In this manner, you would be shielded initially from uncertainties and huge capital investment. Needful hardware and marketing support would be partially borne by the franchise owner. Also, you can capitalize on the brand identity of the franchise although you have to shell out a portion of the profits made to the franchise owner.
However, technical support would be galore which would prove to be a decisive survival factor initially.
Lease your store in an area that experiences optimal customer traffic, preferably a supermarket, star hotel, amusement park, vicinity of popular restaurant or renowned mall. Ample parking space should be available nearby.
Further, your store must be in a prominent location that would cross the sight of the prospects easily. No one would take the pain of having to negotiate messy alleys to reach your store. Attach top priority to ease of accessibility. If your city has dedicated commercial zones for entertainment business, you need to book your space over there for securing optimum business. Another option is to approach prominent healthcare service provider in your city and convince the owner into setting your parlor within the compound.
If plausible, this would become a potential source of steady income as parents who are accompanied by children would find an avenue to engage them momentarily during consultations with doctors. Fidgety kids too won't feel bored or annoy their parents as their energies would be vented through the gaming channel. If you can secure a place near a renowned school, it would be your best bet. Teenagers usually are drawn instinctively by state of the art games. After school hours or upon conclusion of private coaching classes, they would drop in for an hour or so to regain their vitality through excellent eye, hand and mind coordination upon consoles. Parents also don't discourage their children from taking part in this refreshing pastime.
Once the location of store is finalized, visit your nearest police station as well as municipal office to intimate about this decision. A technical team may visit your facility to conduct audits related to fire safety and other safety provisions.
Never let anyone play on credit even if it amounts to losing that particular lead.
Also Read : Points to Ponder Before Starting Your Business as an Online Seller
Promoting your Gaming Parlor
To sustain and remain profitable in the long run, you need to expand the outreach of your services. Once you have succeeded in securing a shop in a prime location, half of your promotional task is done. Visibility improves credibility and also triggers word of mouth promotion. To further transform your customers into evangelists of your services, you need to offer a wide array of choices under each game category and double up the appeal of same with excellent and affable services.
To reach out to prospects who are not frequent visitors of the area where your shop is located, you need to organize your ad campaign on proven professional lines. Distribution of pamphlets and flyers would cause people to commit attention to your venture. Booking billboard spaces at prominent public places would help grab enthusiastic eyeballs.
Loyalty programs for regular customers would feel them rewarded for association with your parlor. Referral schemes can be used for rewarding those players who would bring in newer customers. You can also participate in entertainment fairs held in the city and promote yourself aggressively.
Profit Margins and Future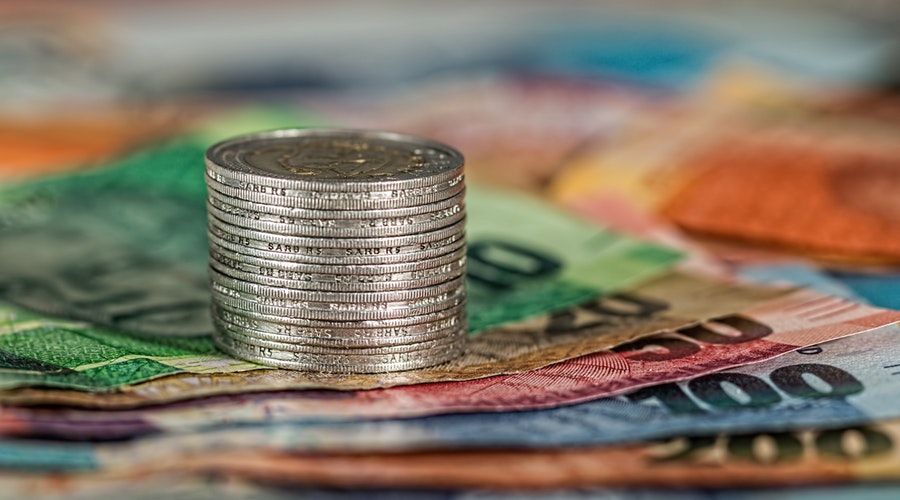 Indian gaming industry is worth 600 crore rupees. It is registering an annual growth of 30%. By the end of 2018, the gaming market is expected to be 4000 crore revenue generator. The future is rosy.
Refrain from investing excessively on furniture. Atmospheric lighting, prominently budget LEDs, padded headphones, computers, consoles, individual controllers, CCTV cameras, and qualified staff would be your major expenses.
After discounting expenses, your profits would be significant from second month onwards. Even if profits are not apparent initially, persevere and you can monetize on the craze of players across all demographic equations.
Also Read : 15 Best Manufacturing Business ideas
Now that you have a fair idea about how to start a gaming parlor business, check out these links to know more: