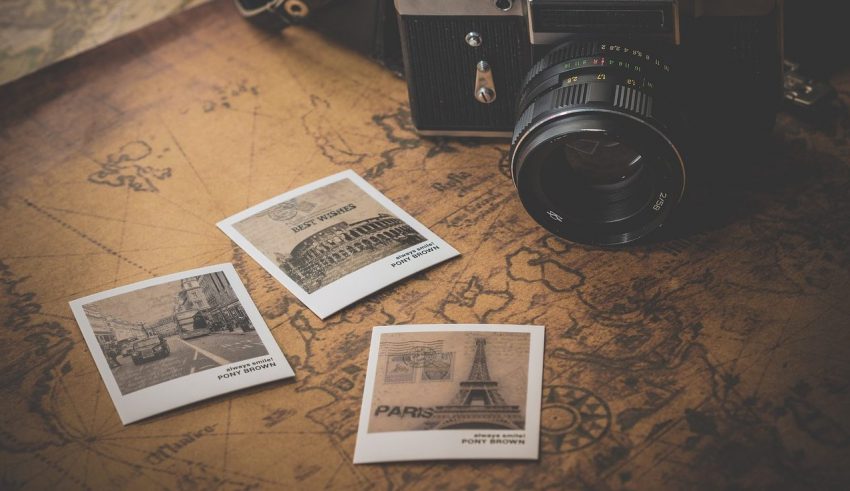 Foxprint is one of the many websites on the internet that help you turn your Instagram memories into tangible objects that you can keep close to you or around your house. Most of these websites let you print photographs from your social media on canvas or other objects, and all of them have their own positives and negatives when it comes to user experience.
If you are seeking a service to print a photograph on a canvas or magnet, you will surely come across Foxprint's name while doing a basic search on Google. Now, is this printing service suitable for you? That's a whole different story altogether. We have a detailed review of Foxprint to help you make your decision, depending on your requirements.
Read on to know whether this photo printing website is the right deal for you.
About the Website
Foxprint began as a small family business that values the importance of memories. According to their website, they help you preserve your memories if your hard drive crashes or your social media account is hacked. Once you print a photograph, you can keep it near you forever and cherish it for a lifetime. From honeymoon to family trips to college adventures, all your special photographs can be turned into valuable objects here.
At Foxprint, you will get good service at a reasonable price and quick turnaround time. So, it is also suitable for your last minute gift needs. They print anything and everything, including cards, posters, envelopes, magnets, and many more things. Just visit their website, choose the product and place your order.
Website Features and Placing Your Order
The Foxprint website is fairly easy to navigate, with product options and samples available right on the home page. From photo books to stickers, get your favorite photographs in any form.
They print in many forms, like borderless prints, posters, photo magnets, retro prints, photographs with borders, etc. You can upload the pictures of your choice directly from your phone, laptop or Google Photos and also from your social media account. Then you can decide the shape, size and also how many pictures you want. After finalizing all the details and viewing the price, you simply have to place your order and wait for it to arrive at your doorstep.
Related: Easy Canvas Prints Review – What to Expect, Pros and Cons

Things to Like
Foxprint is easy to use, simple and has reasonable pricing for its array of products. You an order themed products as well, for occasions such as Valentine's Day, Mother's Day, Christmas, etc. The service is quick and hassle-free for the most part. The products turn out just the way you ordered in terms of format and size.
There are several products on offer, from framed photographs to greeting cards and many more. You can order in bulk and use the pictures to decorate the whole room for birthdays or baby showers. Foxprint gives a clear estimation of prices and size so that you are well informed before you order something and it turns out to be different.
You can import photos from gallery and social media and insert basic effects and formatting to make the end product more beautiful and personalized. They also offer discounts to give you that extra edge on prices.
Pros 
Easy to use and place order
Quick turnaround time
Wide array of products
Reasonable prices on individual and bulk orders
Ongoing discounts and offers
Things Not to Like
One thing that might dissatisfy you about Foxprint is its inconsistency. Some products might turn out exceptionally well while others might turn out to be of inferior quality. The magnets are mostly perfect but the photographs sometimes have uneven contrast and appear too bright. Users have also complained of blurry results and dull color schemes on the final product.
Another glitch that you may face is that the website might crash while you are uploading your photos or almost done with placing your order. Then you have to begin the process again as the changes are not saved automatically. It is always wise to check whether your order has been processed after you are done with all the steps.
The return policy of this website might not satisfy you. In case you are not satisfied with their product, you will have to spend your own money to send it back to them before you get a refund. They do not offer pick up service for returns.
Cons
Inconsistency in picture quality
Website crashes sometimes while placing order
Blurry or uneven toned pictures on occasion
Return policy not up to the mark
No return or replacement pick up available
Final Thoughts
Foxprint is a fairly good website for amateurs who are seeking only to decorate their houses with personalized products or create photo books to preserve their memories. If you are a professional photographer, you might want to check out other and better options. For common people on a budget, this is not a bad service to avail.
Ordering from here is like taking a calculated risk. Your product will most likely turn out fine and presentable, but in the rare cases that you are not satisfied with it, be prepared to spend some money in sending it back to the company for a replacement or return.
All in all, use Foxprint for its variety and fair price, but if superb quality is your only concern, try out a sample order before placing your favorite photographs under their care for printing.