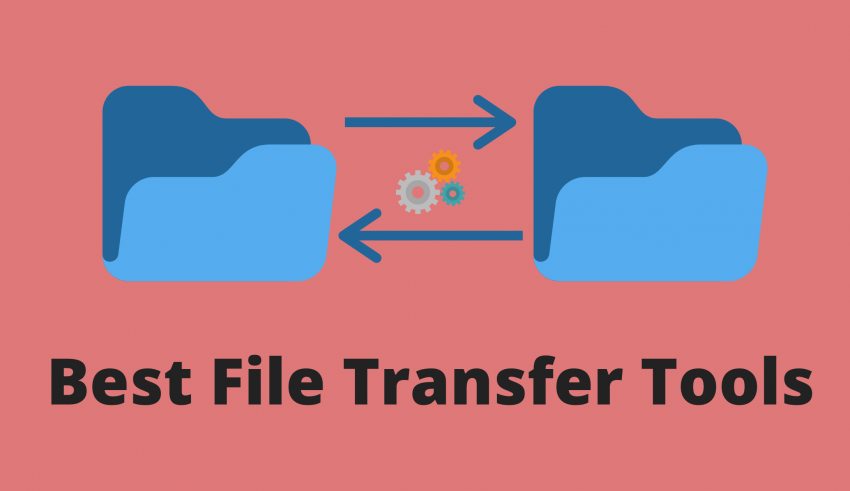 Sharing files was once a huge hassle for people using computers. After all, you needed an external device mandatorily to help transfer files from one machine to the other. The internet and the email did help but not much. Larger files would still be needed to be transferred mechanically. At the same time, there was a fear of infection by viruses and malware that tended to breach the security of both machines. These days, the corporate world relies on the idea and functioning of the exchange of data. The coronavirus pandemic has taught all of us to work from home. In such a case, file sharing becomes ever more critical. Both speed and safety are required. We need file transfer tools and websites that can take care of large files without the risk of spreading them to malware.
With such an intent, it can be difficult to ascertain what platform to use in the very first place. In case you are absorbed in the same worries, let us tell you about our comprehensive list of the best tools for file transfer.
Yes, all of them require an internet connection. But that isn't even a hassle these days, right? After all, all your company assignments and meeting are happening online. What better way to regulate file transfers then than to transfer them using digital tools online?
Although there are many tools and websites available for file transfer these days, not all of them can be trusted easily. After all, the issue of safety and security of your data must be your prime concern. Therefore, we have tried to bring to you a comprehensive list encompassing only those tools and sites that offer guaranteed safe delivery and data transactions.
Here is a list of the best tools for file transfer available online in 2020: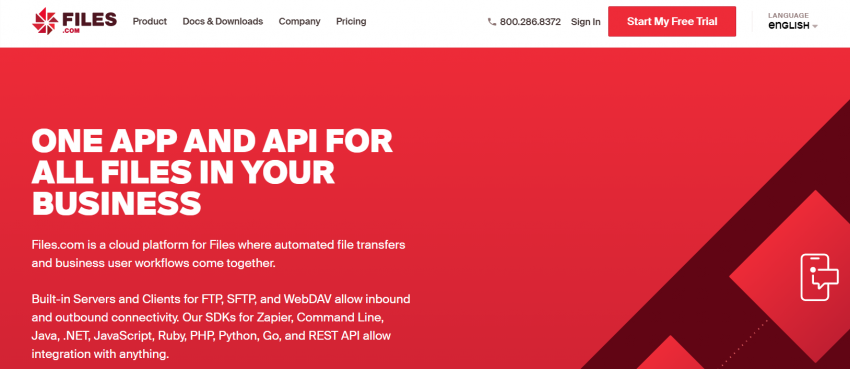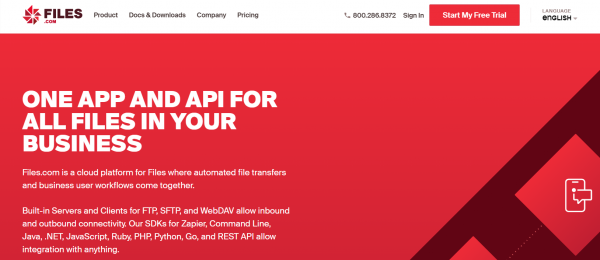 It wouldn't be wrong to admit that cloud services have taken over the market of file storage of late. Files.com is one such service that uses cloud-based storage for not just storing but also transferring files. The option of sharing files securely is possible through the use of special links. These can be shared only with people you want to. Other machines will not be able to access these folders if they do not have the link.
At the same time, you also have the time to limit the kind of access you want to provide to each file. You may allow others with whom you share the link to either view it or edit it and so on.
The best part about Files.com is the way in which it offers a single file directory interface to businesses no matter if they use other cloud storage services for their tasks. This gives Files.com an edge over cloud-based storage services.
All the file transfers protected with either SSH (SFTP) or TLS (FTPS). Therefore, you do not need to fret over the safety and security of file transfer through these links.
The accounts on the platform are protected by two-factor authentication as well. Even though they can host multiple user identities, there is no compromise on safety and security at all. This is what makes Files.com one of the best tools for file transfer available today.
---


There is no need to introduce G Suite Google Drive, is there? The platform has been a favorite with many for ages now. It is by far one of the best tools for file transfer available online. More and more people use the platform for sharing files and folders. You can easily share documents, photos, and videos without losing the quality of G Suite Google Drive.
With G Suite Google Drive, the first 15 GB of storage is free. This is a good enough amount for an individual but is not sufficient for businesses. However, worry not. You have the option of buying storage at affordable rates with G Suite Google Drive.
The best part about G Suite Google Drive is that it can be accessed using both the website and the mobile app with ease no matter where you are. There is no special sign in required apart from your Google ID login, which is almost always logged in on your devices.
G Suite Google Drive comes in two versions. The personal one is suited to individuals, whether for domestic or minor commercial purposes like freelancing or small businesses. The drive enterprise G Suite Google Drive comes with multiple pricing plans for you to pick from. It is highly suited to big and medium-sized enterprises.
You can easily store all kinds of files of all sizes and share them with the help of special links. The permissions of the links can be set up especially too. You can choose whether the person you share the link with will be able to just view the files or also edit it. No wonder, the G Suite Google Drive is one of the best tools for File transfer today.
---
Related: Best Tool for Data Storage
---


Certainly, one of the top-scoring candidates on this list of the best tools for file transfer has to be WeTransfer. The platform is considered one of the most convenient and easy-to-use tools for file transfer for both individuals and enterprises.
With WeTransfer, you can send files directly to the person or organization of your choice. There is no requirement of involving in hassles like first uploading the file to the storage, followed by organizing the folders for sharing. The best part is that you don't even need to sign up to be able to send and receive files.
All you need to do is simply enter your and the recipient's email addresses followed by the message you wish to convey. Simply attach the file here and they will be shared as special links. The WeTransfer pro version is an extremely suitable choice for all businesses and organizations. After all, it provides all-round safety, automatic deactivation of the shared link within a few days, and no hassles of time taking processes.
You can also opt to control the shared links with passwords. This is an added incentive. With other platforms, the link might be shared without your information. This may expose your files to unwanted people. However, with WeTransfer, you can directly control with the help of a password you keep to yourself.
Each time someone wishes to open the link and view/edit the files, you get an alert. Only after you input the password will they be able to perform the required functions. In this way, WeTransfer ensures all-round protection, safety as well as freedom. Without a doubt, it is one of the best tools for file transfer today.
---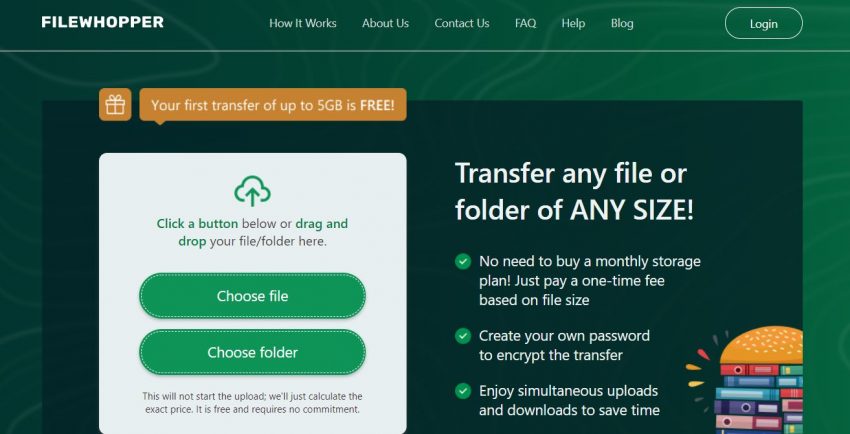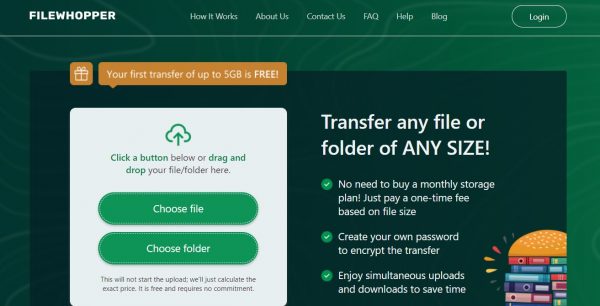 If you are looking for some of the most innovative services in terms of file transfer, FileWhopper has got your back. Firstly, the platform offers a great alternative to the same old cloud storage and services.
At the same time, it is a paid service suitable for businesses and offices. It is the most secure and sound platform for organizations to use on a regular basis, especially in this phase of work from home culture.
The best part about FileWhopper is its pay-as-you-go culture. This means it is a relief from the subscription kind of service. You do not have to subscribe to any monthly or annual plan as such which leaves no room for quitting the service if you are not happy with it. instead, with FileWhopper you can pay each time you avail of the service. This is by far one of the thriftiest and easily organized file transfer tools for businesses and corporations online.
At the same time, there are several other features of FileWhopper which you would be interested to know about. Any file uploaded on the platform continues to stay there for about 14 days.
Therefore, there is no issue of overburdening of the cloud storage due to automatic cleaning. At the same time, the buffer of 14 days is enough to download and share in the case of network discrepancies temporarily. The upload files can be of any size you desire, even more than 10TB, which is hardly ever required. This makes FileWhopper one of the best tools for file transfer available today.
---


Dropbox, especially it's business suit, is a must-mention on this list of the best tools for file transfer. The tool is a popular and secure platform that has been in use for many years now. Many top organizations, communities, and businesses use the Dropbox suite for their day-to-day business. Firstly, Dropbox is available for use from not just your computer, but also mobile and tablet through applications.
Secondly, even those users who do not have an account on Dropbox can use the platform for downloads. This means you do not have to ask the other party to sign up on Dropbox before you share files with them.
This makes the entire process seamless and hassle-free. At the same time, the price ranges available to choose from based on your budget are flexible and pocket-friendly. If you are looking for a file transfer tool for your business, you can conveniently choose a suitable plan on Dropbox. If you are an individual, you always have the option of using Dropbox for free. It will only limit the storage amount, that's it.
---

The Citrix Share File platform is also a cloud-based platform that offers ease of work, simplicity, and convenience in one. It is a single platform tailored to all your needs at one go.
Using the cloud storage on this platform you can comfortably upload all files you want to share. You can access these files any time you want, from a device of your choice, and also share them. Citrix Share File is most suited for sharing or transfer of large data files. This is the reason it is one of the top choices for businesses and organizations in terms of the best tools for file transfer.
There is guaranteed security with the Citrix Share File platform. All files are encrypted when in transit and even at rest. This is to make sure that they are well-protected and immune against common cyber-attacks. Besides, nobody except the intended recipient will be able to read and decipher such an encrypted file.
Citrix Share File also provides the feature of mobile device editing. This means you can simply use your mobile phone to make any kind of changes you want. There is no need for you to run to get your laptop each time an important message or mail has to be sent or confirmed.
Citrix Share File comes in three different versions depending on price ranges, functions, and features. There are options to avail the Standard, Advanced, and Premium plans.
There is also the option of availing the Virtual Data Room option that allows you to work with teams and coordinate with multiple members. The price of each of these plans escalates accordingly. Therefore, based on the requirement of your company and budget, you can choose the best plan for you. No wonder, Citrix Share File is considered one of the best tools for file transfer online.
---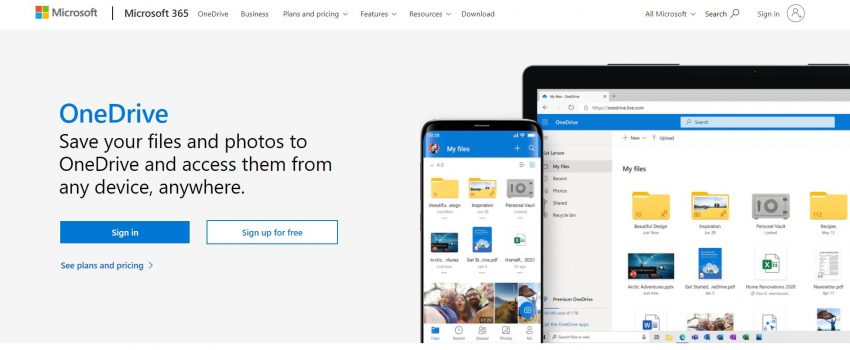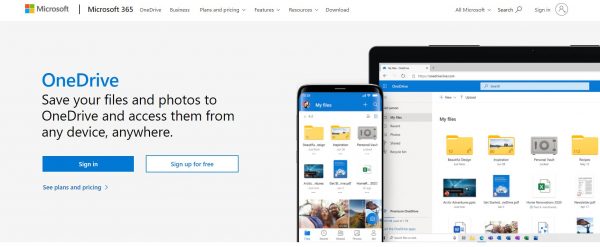 One Drive is similar to other cloud-based platforms we have mentioned earlier. It is a product of Microsoft and supports both file sharing and storage. With One Drive, you can access all files on your cloud from either your laptop, mobile, tablet or computer. Therefore, it is highly convenient for work-from-home professionals as well as multiple organizations or offices collaborating over the internet.
The best part about the One Drive tool is the feature of automatic syncing. Any changes you make to your One Drive files get automatically sync across all devices.
You also have the option of continuing to work offline and then as soon as you are online, the syncing will take place as normal. The encrypting of the files takes place with SSL on One Drive and you are sure to maintain ample security and safety even while transferring large chunks of data online.
---


One of the most well-rounded platforms when it comes to filing transfer has to be Box Business. No wonder, the platform has gained a name for itself among the best tools for file transfer today. Box Business is unique in that it offers seamless integration with a number of e-features. This includes Microsoft Office Suite, Google Suite, Salesforce, and Adobe.
With such an impressive package, it is bound to be one of the top choices when it comes to the best tools for file transfer. No wonder, more and more business organizations are resorting to Box Business for their regular affairs.
At the same time, Box Business allows the special feature of commenting on files. This is of great relevance to business organizations where employees, vendors, or clients could simply comment in case of queries, discrepancies, and receipt confirmation. Box Business also comes with outstanding compliance with HIPAA, PCI, ISO 27018, ITAR, FINRA, and FedRAMP.
The Box Keysafe feature is an added incentive. It helps you manage all encryption keys and hence protect data to a favorable extent. Only you and other authorized persons can have the password to this key safe.
Box Business is available in a number of pricing plans, each differing fundamentally in the features it offers. There are options to avail from Starter, Business, Business Plus, and Enterprise.
The price range varies from one to the other and you can choose one according to the budget and your preferences. At the same time, the platform comes with unlimited file upload options as well. You always have the option of going for a 14-day free trial first and then deciding whether or not this platform suits your needs. In short, Box Business is certainly one of the best tools for file transfer we would recommend.
---
Conclusion
Sending commercial and important files over the internet can be a risky affair. It is not advisable to send important files over email as attachments or on social networking platforms.
The reason is that one can easily hack these platforms. Hence, any confidential information that your attachments might carry, say accounts/tender data, important drawings, letters, and BBQs, are prone to falling into dangerous hands. However, to be able to successfully avoid these issues, we need robust platforms that can take care of file transfer with aplomb.
Yet, it is not like such platforms are yet to be invented. There are several such best tools for file transfer that assure all-around safety and security against all kinds of malware threats. They are able to do this, thanks to their brilliant design elements. All these platforms involve high-end technology like cloud services and storage for file storing and transfer.
You can rest assured that any data transactions happening over these tools are secure and instantaneous at the same time. We hope our list of the best tools for file transfer has been able to satisfy you. Let us know if you use any other reliable tool that you want us to include on this list!