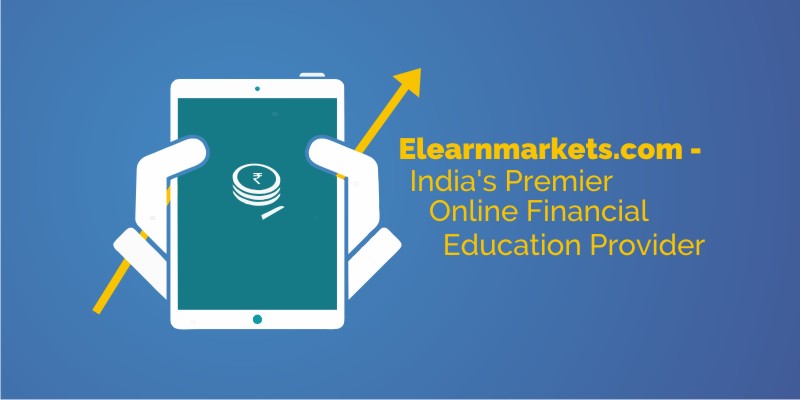 The Financial Markets is considered as the heart of the Indian economy. The market can give attractive returns to individuals if they invest their money in the right instruments and in the proper way. Not only that it provides a plethora of exciting career options also. All these make it a quite interesting place to participate.
However, the stock market can be brutal to anyone who tries to invest in it without any or very less knowledge.
Thus to be successful in this market, an individual requires proper education which will enable them not only to identify the correct investment opportunities but also to determine the right time to enter the market and the right time to exit it. One should get this right education from expert traders or investors who have considerable experience of the market.
Today's fast moving life may not give us enough time to pursue financial market education on a full-time basis or to physically attend classes. Wouldn't it have been great if you could attend classes or learn from the comfort of your home or your office or even while you travel?
Well, Elearnmarkets allows you to do just that:
Background of Elearnmarkets:
Top quality and affordable Education, particularly in the field of financial education, is hard to come by in India. Even today, a majority of the retail participants participate in the Indian Financial Markets on the basis of tips and recommendations given by others.
It is this gap that Elearnmarkets is trying to fill by providing top quality financial education at reasonable costs.
Elearnmarkets is an online financial education platform set up by a group of IIM alumni in the year 2015. It is the online education arm of Kredent Academy, which is one of the most renowned financial education company in India.
Elearnmarkets has a huge number of resources both free and premium which not only provides financial education to the students but also guides them to build their careers in the financial market through their dedicated finance job portal.
Elearnmarkets provides a plethora of online finance and financial market courses and other online learning aids. You can access these anytime and anywhere you like. Anyone can start learning financial markets in a very easy and convenient manner by registering a free account on Elearnmarkets.
Let us now take a look at some of the exciting resources that Elearnmarkets provide:
Courses:
There are more than a hundred course available in the Fleamarkets. Free courses, as well as premium courses, are available which full fill the need of anyone who is seeking to either make a career in the financial market or invest or trade in it.
Check Also: StockEdge Review: Game changer of Stock Market Analytics Mobile App
Fleamarkets provides these courses in two formats:
(1) Live Interactive Sessions:
As the name suggests: these are held as per a predetermined schedule: wherein the registered participants can watch and learn in a live class format from experts and even ask them questions in real time.
(2) Recorded:
Herein the learners can watch recorded videos as per their convenience and as many times as they want.
Most of these courses are certified by the National Stock Exchange (NSE), National Commodities and Derivative Exchange (NCDEX) and Multi Commodity Exchange (MCX). These certificates give the student an edge whenever they go for an interview with any financial companies.
There is a system of internal exams, doubt clearing sessions and an unbelievable student support mechanism, which are really helpful for a student. Elearnmarkets also provides free E-Books which can be easily downloaded from the website. Some of the interesting topics on which E-Books are available are: How to invest in the share market with just Rs 5000, Equity Linked Savings Scheme (ELSS), etc.
Articles:
Elearnmarkets also maintains a blog which is very active. Almost every day new articles are being published related to financial market, Weekly market analysis report of Nifty is also published here.
The objective of these articles is to spread literacy about the financial market which can be applied in our daily life.
Games and Guides:
To help the learners to practically apply their knowledge, Elearnmarkets has a number of interesting financial tools under the Financial Tools section of the site. These tools are absolutely free.
Some of these interesting tools are SIP calculator, Elearn options, a series of financial games and quizzes, which are very helpful for a Finance enthusiast.
Also, it has a dedicated finance job portal where it has different financial job opportunities across India showcased and the registered participants can apply to these jobs in a simple and easy manner.
 Webinars:
Elearnmarkets also organizes webinars frequently. These are aimed at helping the participants to either learn how to invest or trade in an easy and better manner. Webinars are conducted by market experts who may be in-house or guest speakers.
The recordings of the past webinars are also available for those who have missed them at affordable prices which will give a great value for money to the purchaser.
Free Videos:
You can also learn finance by watching a series of free videos on different topics in finance in multiple languages and categorized into multiple categories so that you can find them in an easy manner.
New videos are added frequently. These videos are uploaded on the website itself as well as Elearnmarkets YouTube channel.
Elearnmarkets Mobile app:

It is always good if we learn something new every moment. That is why Elearnmarkets has developed an android application named 'Elearnmarkets'.
This application will let you access all your courses and most other features which are available in Elearnmarkets' so that you can continue your study on the go.
Bottom line:
Financial Education is important for all of us, irrespective of the nature of our career we should have minimum knowledge of finance. So that at least in the long run we can manage our wealth, right? Or maybe you want to have a rewarding career in the financial markets? In either case, you would need to learn Financial Markets from scratch.
Elearnmarkets starts from scratch and makes a student professional so that they can survive in the market and can always stay ahead of the others.