Listening to your most loved beats puts you in a good mood and sets the tone of your entire day. However, good music sounds great only as long as the speaker delivers great sound clarity.
Delivering such crystal clear precision and sound, we've listed below the best speakers under 1500.
Here are the best earphones under ₹1500:
Wired Earphones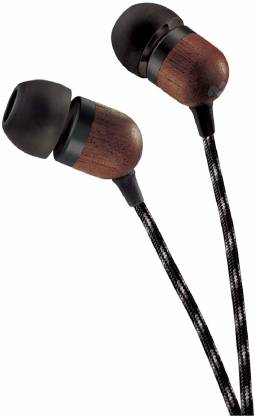 Stylishly designed with a wooden back, this earphone comes with a mic and gives you the esteemed experience of the musical world.
Once you put on the earphones, you completely are in a world of your own offered by its dynamic speakers and noise isolating feature. It is compatible with a 3.5 mm jack and can be used for any of your android devices.
The audio quality is blissful and it gives a tough competition to others for its sheer clarity of sound. Its tangle free cable is one of its highly appreciated features.
It comes in two colors- signature black and blue and is easily manageable. Moreover, the manufacturers offer 2-year warranty for the earphone.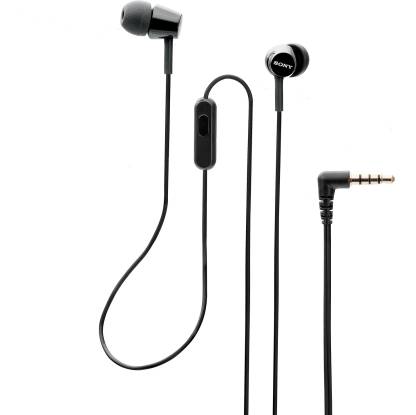 Offering you with a variety of colors- black, light blue, red and white, this earphone comes with a mic and high sensitivity 9 mm driver units. It provides an elevating sound experience clearly delivering the highs and lows of sounds.
Moreover, the cable is tangle-free due to its rugged design ensuring easy manageability. Experience your everyday music in a new way away from all the noise with this wired earphone from Sony.
On top of it, you can choose from 4 pairs of earbud sizes- SS, S, M or L according to your satisfaction and comfort.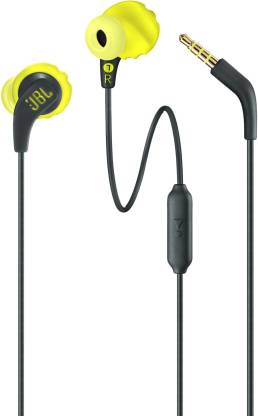 When coming to sound devices, JBL is one of the most revered companies in this field. Expecting no less from them, this earphone has a mic and with their advanced design, they ensure that these earphones neither hurt nor fall off the ear of their clients.
They try you to give you the elite experience with their noise cancellation feature. The in-line remote and microphone attached to the earphone ensure that you need not take your device out while answering a call.
Moreover, the tangible design of the earphone guarantees a tangle-free period while using these earphones. It also offers quick launch access to your mobile assistant without reaching your handset. Treat yourself to the delightful sounds of your favorite music even in a crowded environment.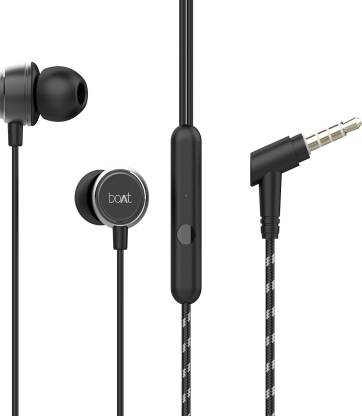 A highly affordable earphone, the boATBassHeads 172 captures your heart and mind with its sleek design and absolute sound quality. Slip these earphones to escape into a pure blissful musical environment. It tunes out even the busiest surroundings ensuring a hassle-free and soothing abode for all the music lovers.
It enhances the bass and gives the clear highs and lows of the sound we all yearn for. It is so designed that it remains tangle-free even in your pockets.
Turn your atmosphere to that sound that keeps you going and tune out the unwanted external noises with the help of these earphones. Step into your own world and experience your music in utter peace with these dazzling earphones by boAT.
The Philips SHQ1405BL wired earphone comes with a mic and is compatible with 3.5 mm jack. Designed especially keeping in mind that the earphone is comfortable to the ear and does not fall out, it is no less in competing with the other earphones through its sound clarity and bass enhancement.
This stunning earphone gives you a highly valuable experience and also looks dazzling with the sleek blue color you would not want to miss out. This earphone also comes with a 1-year warranty offered by its manufacturer.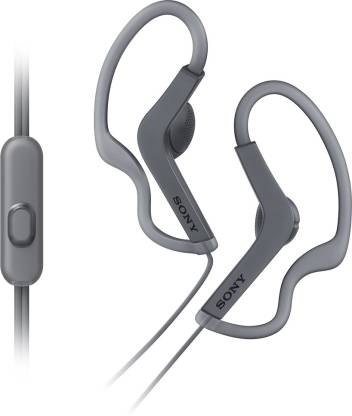 Working out while listening to music is one of the things we all do. But listening to our favorite ones increases our ability to work out. Now listen to your perfect work out playlists with these Sports earphones from Sony that delivers the beats with precession and clarity.
Due to its high sensitivity, you can listen to all your tracks perfectly. These earphones are precisely designed with the idea of giving the gym freaks a perfect nirvana even in their highly crowded gyms keeping you enthused till the end without you being worried about them slipping off of your ears.
These earphones are even water-resistant ensuring that you keep working out and not the slightest of sweats can stop you.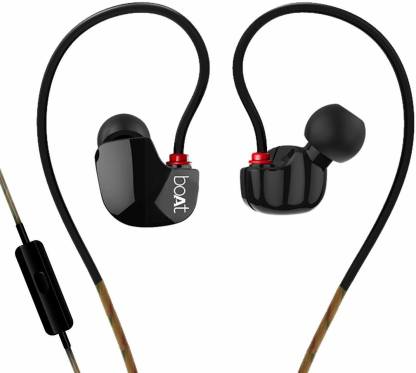 These earphones compliment your style and are highly comfortable. It fits perfectly in your ears and offers you the perfect balance of beats and bass. Put them on and drown yourself to the nirvana of your favorite tracks.
It is unbeatable in its sleek looks and is equally dazzling in its sound quality. The ergonomic design of the earphone provides maximum comfort and easy tuning.
As it has highly sensitive 7mm drivers, the sound is of optimal quality. To guarantee extra protection it comes with a tough coating of wire and is compatible with all your devices including tablets and laptops. They also offer repair and replacement services along with the 1-year national warranty.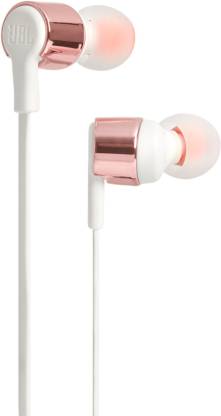 This stunning and sleek earphone ensures a great experience for its users. Build with good quality noise cancellation feature and design, it engulfs you completely in its quality sound.
It is one of the best choices in this price range. It has an amazing and prominent sound that is worth craving for. It ensures easy management with its tangle-free cable design even when it is in your pocket.
It also offers quick launch access to Google Assistant or Siri. Give a shot to these earphones and let yourself be consumed in your melodious and deep music.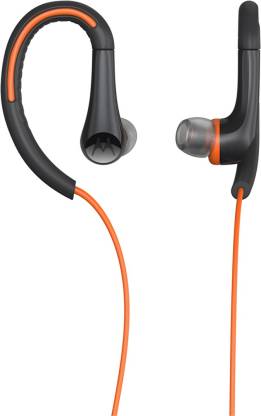 The Motorola earbuds are a very popular pair and is worth trying. This well-built earphone comes in an affordable price along with great sound quality.
Its noise isolation feature completely drowns out the unwanted background noises and its in-line microphone ensures that you can answer your calls without reaching your devices in your pockets.
It offers three earbud sizes for a perfect and comfortable fit and its ear hook wear style makes it ideal to be worn in gym sessions.
These earphones are ideal for listening for a long period of time. It gives rise to no discomfort even when worn for a long time. Coming to its design, it definitely makes a fashion statement with its metal body.
The crystal clear sound quality shows that the company did no compromise and maintained a quality level of the earphones with its stylish looks. You also get an in-line microphone and a single button for managing your calls and playlists. It is compatible with all your devices including the iPhone, iPod, and iPad.
Bluetooth Earphones
This earphone offers a perfectly balanced sound to its users for a soothing and blissful experience. It features the latest Bluetooth version 4.1 and 10 mm drivers. It has a highly appreciable bass enhancement provision.
Its wireless range is about 10 m and battery life is almost 6 hours. It does not require much time in charging and with its sweatproof feature it is even ideal for intense work out sessions.
You can answer your phone calls or even manage your playlists without having to reach your mobiles.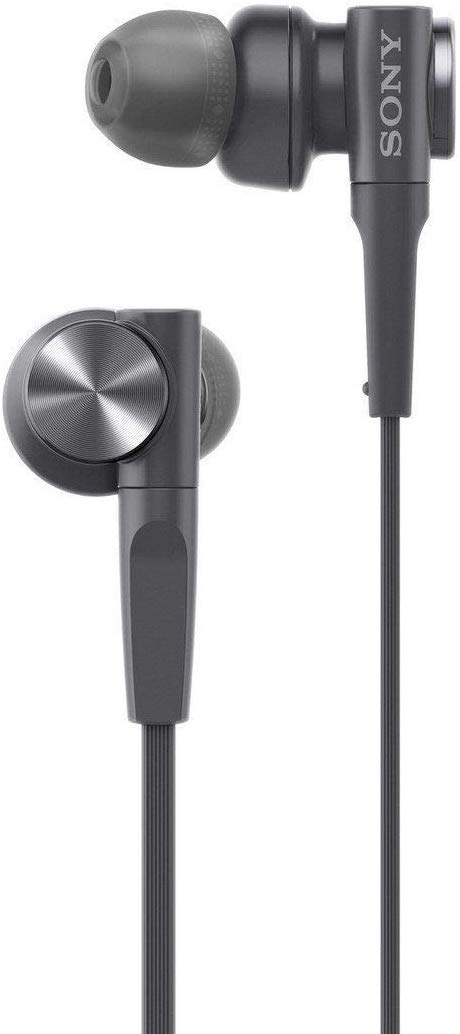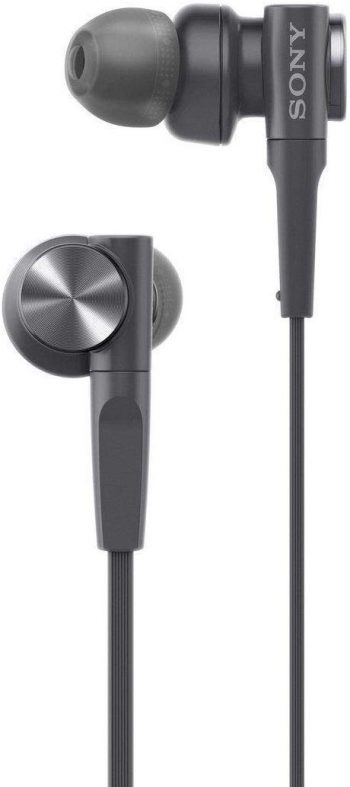 If you are looking for heavy bass earphones then this one is the perfect match for you. Along with its amazing design, this earphone can satisfy your musical needs and is extremely clear and loud.
The noise isolation is pretty good and overall it delivers crisp highs and lows to its users. The users get 3 pairs of Silicon earbuds with each of its pair that ensures a comfortable fit and allows you to listen to your favorite tracks for long.
The users are also presented with three vivid color choices to choose from according to their tastes.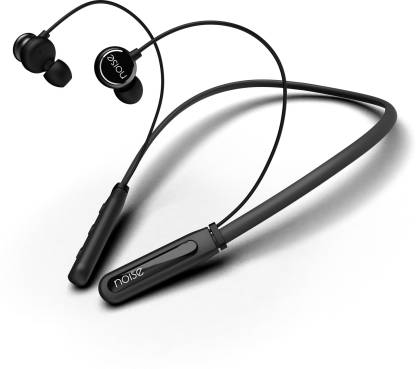 The Noise tune ELITE earphones equipped with a neckband ensures that it never slips off of your ears.
These extremely stylish and entirely comfortable earphones come with a remote that lets you manage your music tracks properly and also allows to answer calls without reaching having to reach your mobiles in your pockets.
It even offers a quick launch access to Google Assistants and Siri. The most notable feature of this earphone is its ultra-long battery life (9 hours) as compared to its 3 hours of charging time. The sound quality is amazing and it also has a pretty good noise cancellation feature.
A worthy earphone for traveling, hiking or any other indoor or outdoor activity due to its high battery life. The enormous battery capacity of this earphone gives a tough competition to all the other earphones.
It ensures that you enjoy continuous almost 10 hours of playtime with its standby time being 150 hours. The earbuds feature magnets that help to stay safe and secure in your ears and decrease the possibility of falling out and breaking your flow.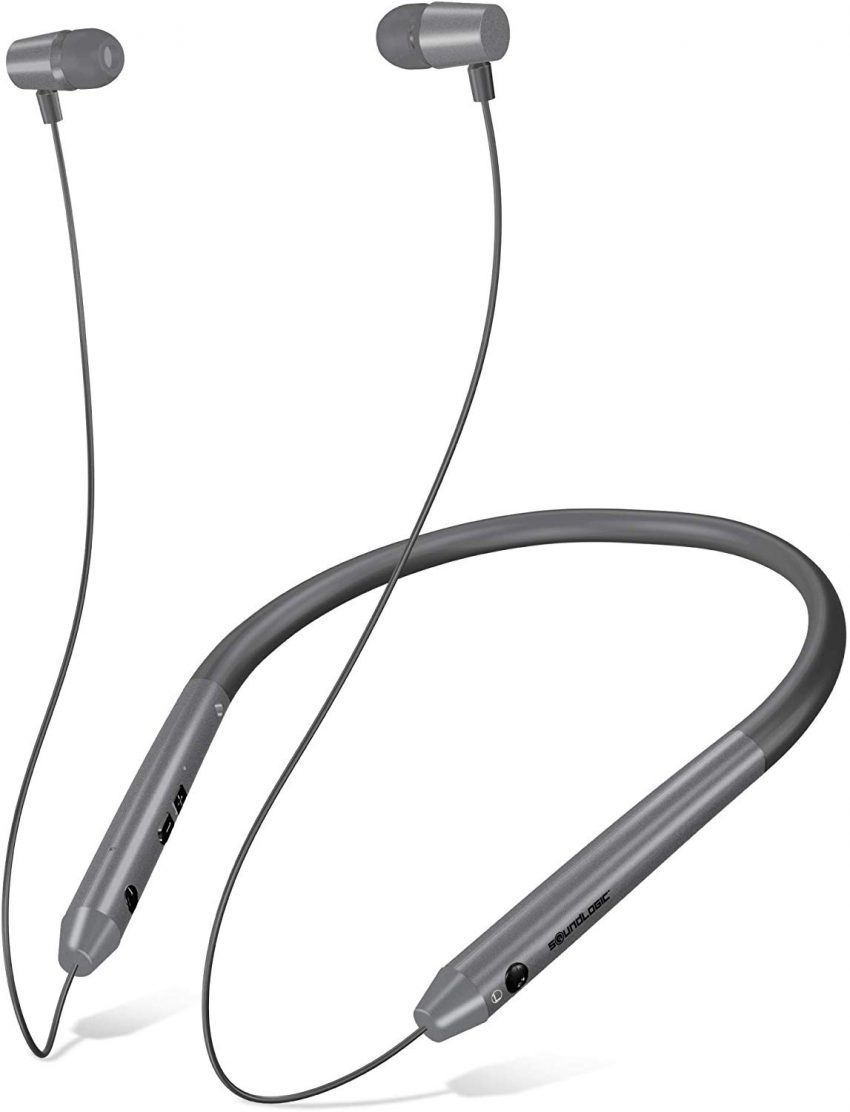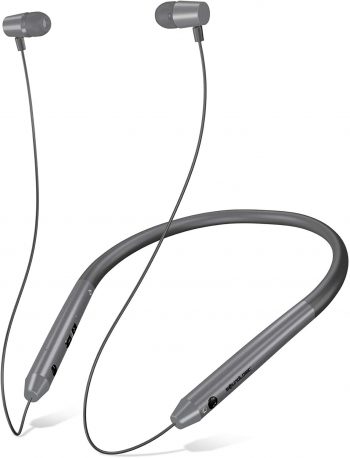 The Soundlogic Voice Assistant earphone is a sports wireless earphone ideal for ragged work out sessions. The neckband keeps it in position and makes it hard for to be pulled out easily.
It provides a crystal clear sound with a deep bass. It comes with an in-built microphone which helps in easy management and ensures hands-free calling.
Without any doubt, it is one of the best earphones which also comes with a long battery life. It takes comparatively lesser time in charging these pretty decent looking earphones. Put on these earphones and treat yourself to the delightful sounds.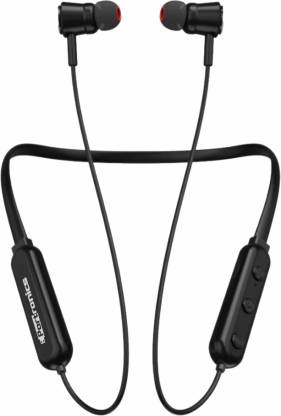 Gather all your favorite music tracks and drown yourself to the peaceful and clear sound of those tracks with the help of these earphones.
The incredible sound quality speaks to your soul and in a matter of time, you start to lose yourself to your music slowly fading away from your surroundings.
It also ideal to be worn during work out sessions due to its optimal sweat-proof feature. It also offers a pretty decent battery life with its charging time being 2 hours. Moreover, its wireless range is about 10m.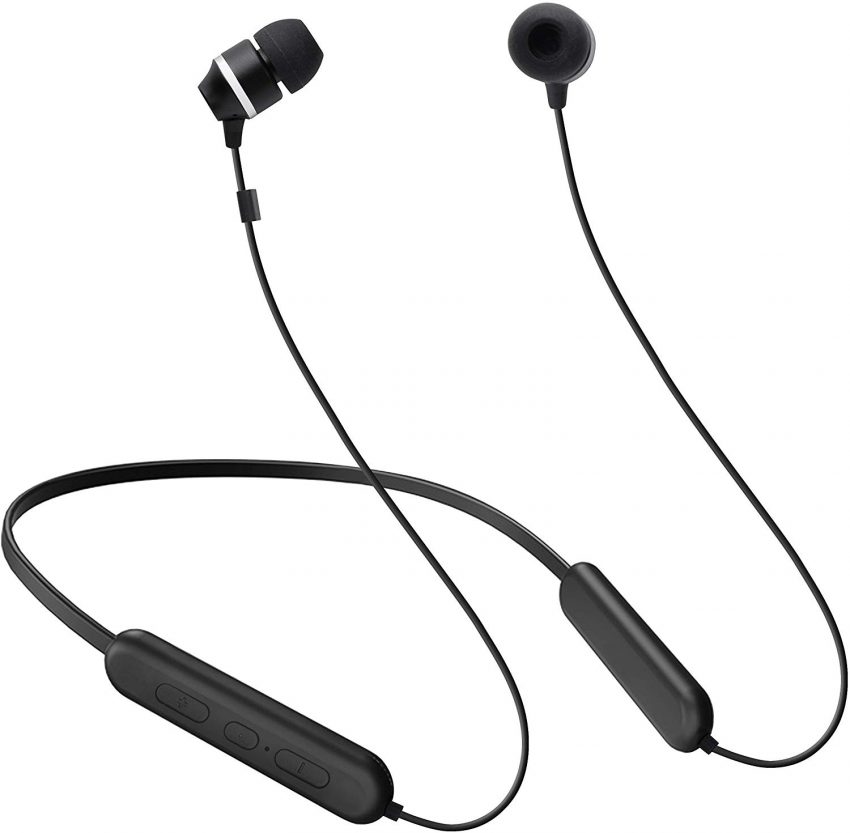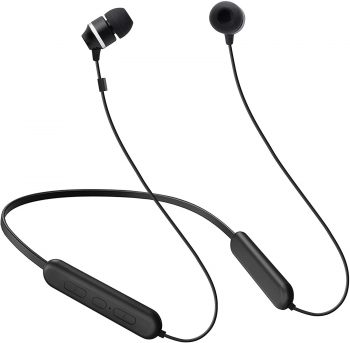 Coming with an attractive design and affordable price this earphone has an outstanding sound performance. The overall sound quality of these earphones is loud and clear.
Being equally appealing in both its design and sound performance, it makes a good choice for all the music lovers out there. You can easily also note the highs and lows with high precision.
Surround yourself with the neat and crystal vocals offered by these earphones and have an experience worth remembering. It also features a flexible neckband to ensure that the earphones are always in their respective positions and an in-line microphone allows hands-free call management.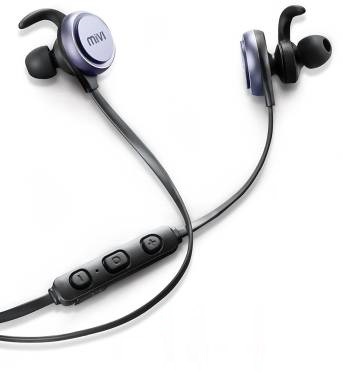 To let you completely experience a clear and prominent musical period, these earphones are specially designed. Whether you want to take your earphones for a simple walk or a long work out session they will definitely accompany you in each of these situations.
The earphones lock around your neck comfortably which increases its ease of handling and is resistant to sweat so that you can continue to listen to your music tracks even you are sweating uncontrollably.
It features 7 hours of battery life and an inline remote which lets you to receive calls, adjust the volume or skip a track without taking out your mobiles. The notable feature of this earphone is that it can be paired to two devices at once.
This earphone is light and is easy to handle. It features a smart lock and comfortable fit, enabling it to remain in a secured position even you work out.
If you are looking for an earphone with deep bass, then this earphone will surely not disappoint you. It bass enhancement is appreciable and it tries to deliver the music to your ears with extreme clarity.
Being equipped with noise cancellation drivers, this earphone lets you tune out your surroundings completely so that you can enjoy your favorite tracks with optimal clarity.
It has an enormous battery life of 48 hours which makes it the most compatible headset for traveling or any other indoor/outdoor activities.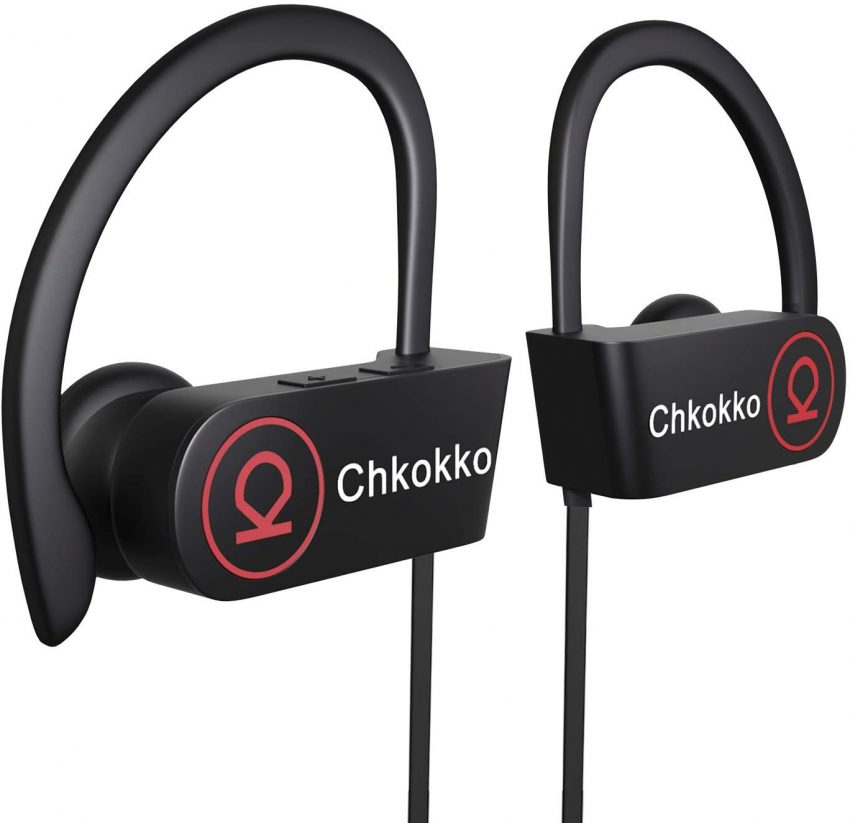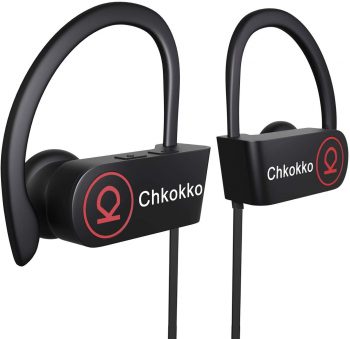 It is a waterproof earphone which satisfies your overall sound requirements. It is extremely clear and it delivers your tracks with highly enhanced bass. The sound quality is deep and soothing.
It is also comfortable to wear and the silicon hook ensures that they don't fall out of the ears. And the best part is that it causes no discomfort in using it for a long time.
Conclusion
Pamper the music lover in your with our compilation of the best buys under your budget!
Love what you hear? Share your experience with us:)