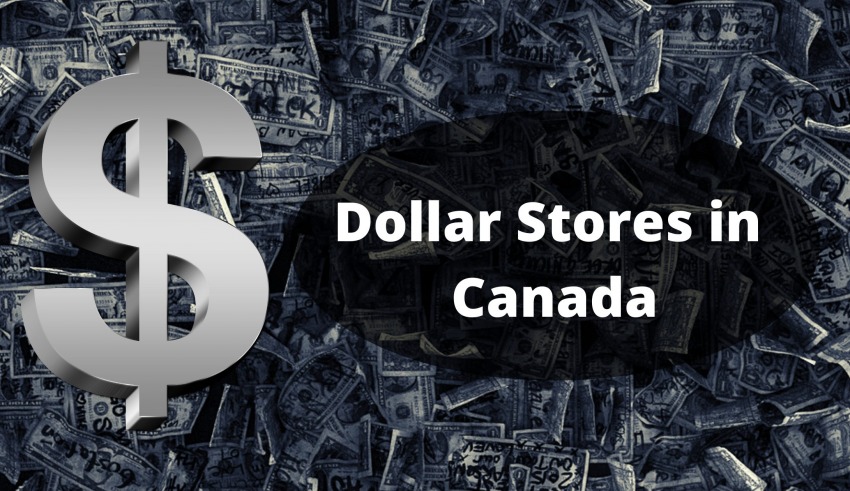 With the inflation rising per year and things getting more expensive, one good way to save money on daily used items is a dollar store. Now, if you're unfamiliar with that term, a dollar store means a basic utility store that sells you stuff for low prices, mostly for a dollar or around that price tag. These stocks come from clearance sales, liquidation stores, and similar sources. However, the point being, you get a great deal, and hence you should check them out. However, if you're unaware of where these stores might be, this article will be perfect for you. Today we're going to list out the 10 best dollar stores in Canada, so stick around till the end.
Here is the list of the 10 Best Dollar Stores In Canada:-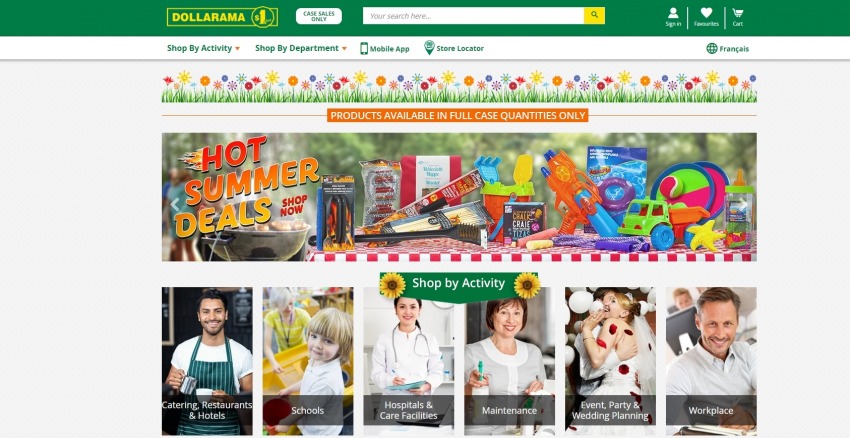 One of the most famous dollar stores in Toronto is Dollarama. If you have been living in Canada for a while, then Dollarama is the most frequently visited dollar store of all time. There's a reason for that as well. Dollarama has the widest variety of products you can find in any dollar store. They have everything from kitchen utensils to cleaning supplies, to party decorations as well.
They are one of the largest dollar store chains in Canada, however, all are not created equal, so you may find a difference in the variety and quality of products you find in different Dollaramas. Nonetheless, Dollarama is one of the best dollar stores to visit in Canada, even if you just want a souvenir. Their high-quality products and the wide range of categories attract most of their customers and hence you should check them out as well.
---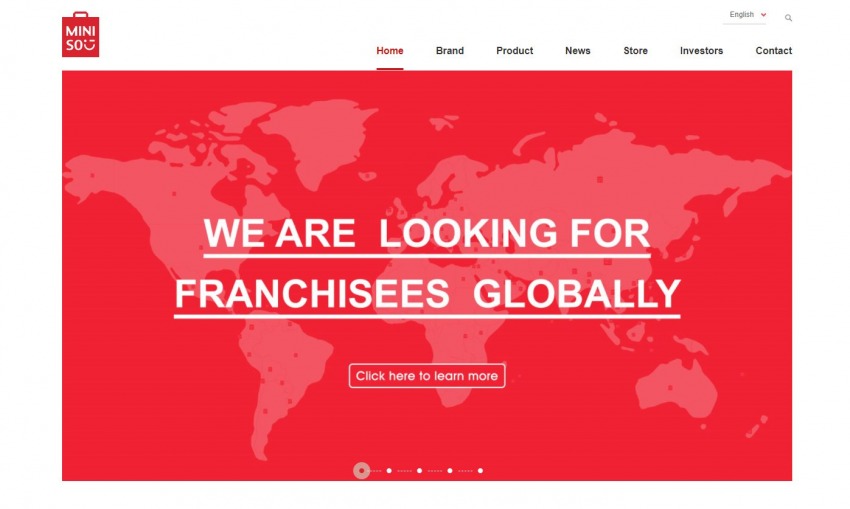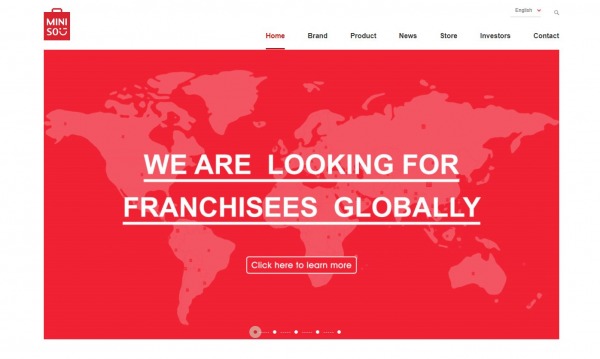 Miniso is a Japanese-inspired lifestyle brand that has spread its wings internationally. Speaking of Canada, Miniso serves as an unorthodox dollar store that sells almost everything. With its rack being stacked with almost everything from decorations to stationary and even utensils, Miniso has its monopoly over low-cost high-quality items.
Another reason why Miniso is famous is that the things they make are aesthetic and since the anime surge, people have been taking interest in the Japanese lifestyle products, so win-win for Miniso. However, keeping other things aside, Miniso is one of the best dollar stores that you can find in Canada, and hence if you haven't, you should check out Miniso for finding good deals on great products.
---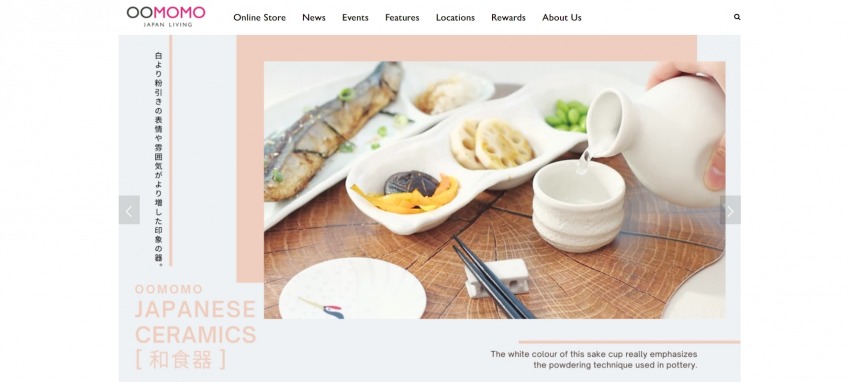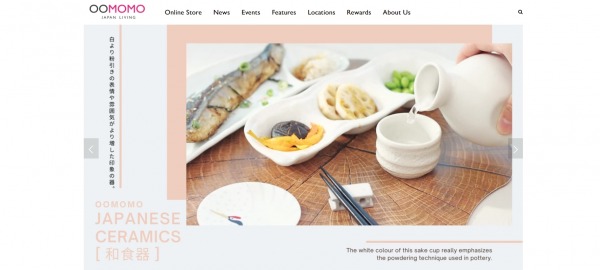 Oomomo is one of the newest entries in the dollar store market in Canada. With its Japanese-themed products and stacked shelves, oomomo is one of the best places to get your hands on some cute Japanese utilities. Also, speaking of budget, oomomo does not sell anything over $12 which is a great deal for anyone looking for inexpensive products. Also, the range of items they have is amazing and hence you won't have any complaints.
The quality of their products is nice for their price tag and hence oomomo is one of the best Japanese lifestyle dollar stores in Canada. Apart from the dollar products, they also have a premium line of 100 yen Daiso, so if you're interested, you can check them out. If you ever happen to be in downtown, GTA, then oomomo is a must-visit.
---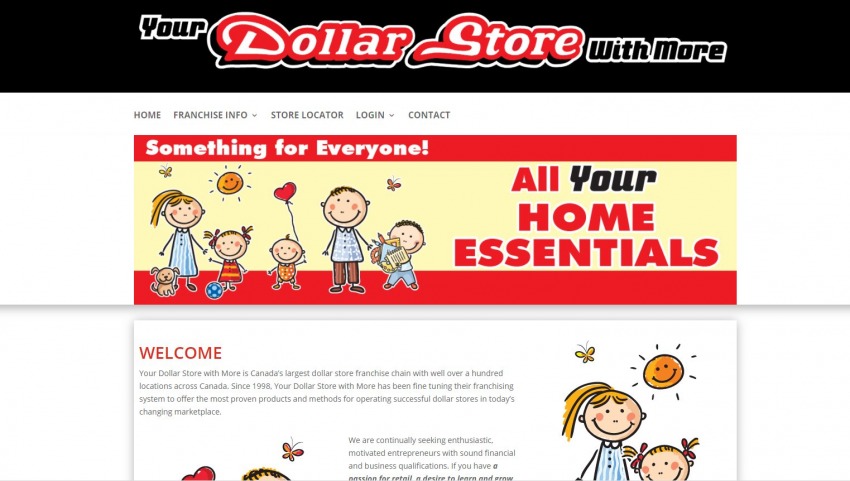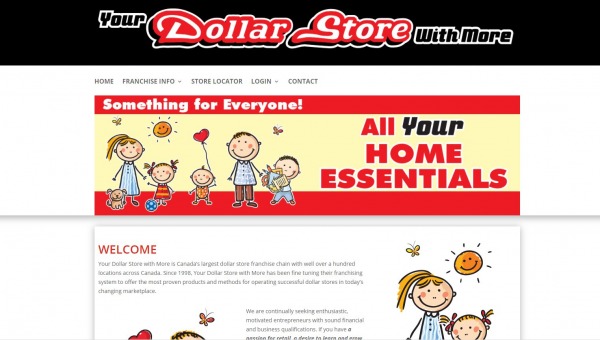 This dollar store in Canada is one of the recent addition to the list of dollar stores. They have a decent variety of products, but they do not compromise on quality. This is the perfect place to be if you're looking for cheap electronics, cleaning supplies, kitchenware, and party decorations.
Your dollar store with more also has an Instagram page, where you can check the items they have on sale and then visit their physical store. They also sell cheap yet good-looking gift cards, so you should check them out if their products fit the bill for you. Also, your dollar store with more is across the city in multiple locations, so find one close to you and shop away.
---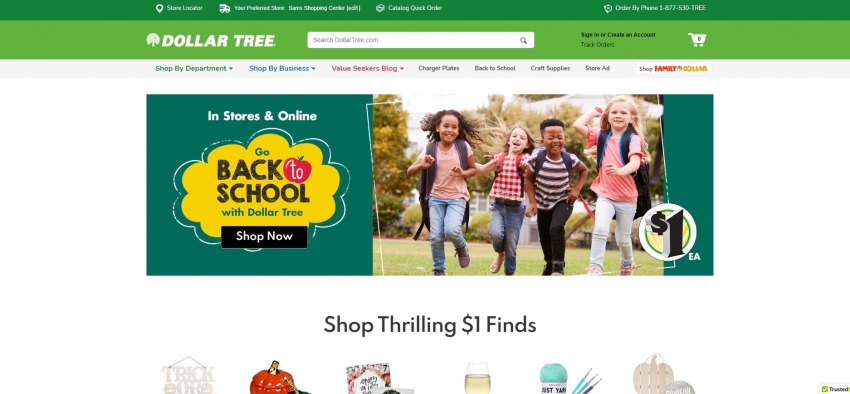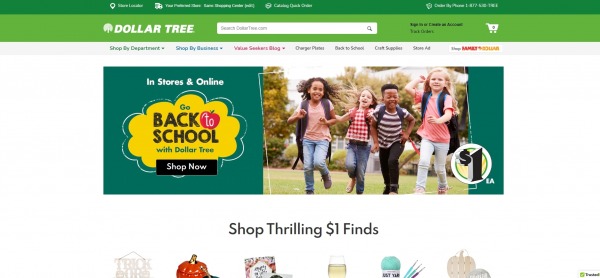 One of the most famous, dollar store chains in Canada, is dollar tree. With a wide variety of products ranging from casual painting utensils to partyware and much more, mostly under $2, dollar tree is a great place to shop, without worrying about the budget. However that leads to some unnecessary shopping spree, but that's all fine because you aren't splurging much.
Dollar Tree is famous for its cheap daily utilities like cleaning stuff and small stationery as well. Their latest releases include cheap eyewear and even pillow covers. They are expanding their business in Canada by opening outlets near Coxwell Ave, Eglinton Ave, and even in york. Dollar tree is one of the best dollar stores you can find in Canada and hence you should check them out once.
---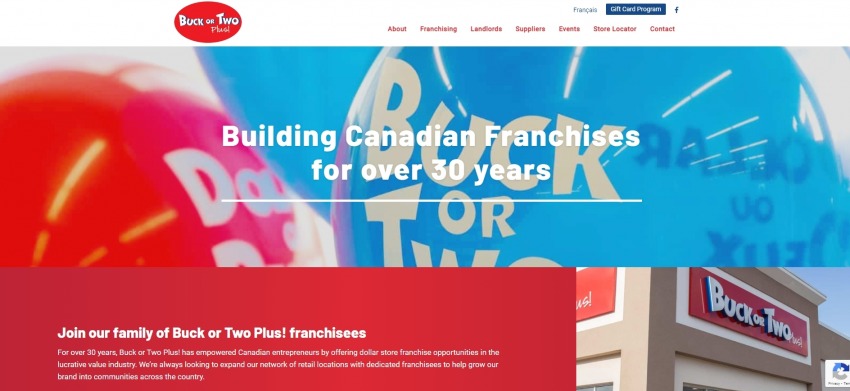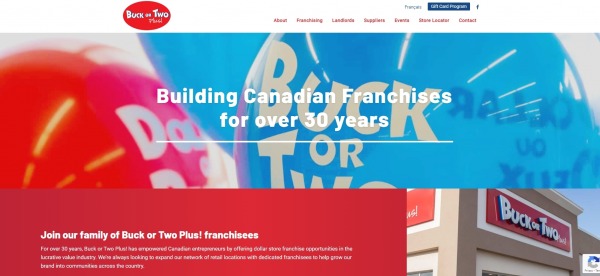 As the name suggests, buck or tow is another dollar store where you can find a lot of products, for a buck, or two. Situated in younge Eglinton center, buck or two is a great dollar store to visit. They have a wide range of products like party supplies, cards and wrap, school and office supplies, and much more. Most of these products are priced under $2 which is a great price for such products.
This is a Canadian chain of dollar stores located in Fort Frances, Grand Falls, Windsor, and Lewisporte. They also have other outlets throughout Canada and hence are a trusted dollar store. With more than hundreds of thousands of yearly customers, buck or two is one of the most established and esteemed dollar store chains in Canada. Hence if you are in Canada and find one around your locality, then you should check their inventory out.
---
Sanko trading
Sanko is one of the most popular Japanese dollar stores in Canada. However, unlike other stores mentioned above, it does not have any other branch in Canada, Sanko is still a great place to be. This place sells Japanese kitchen utensils, a wide range of groceries, food items like Japanese noodles, tea, and much more. Sanko is a great dollar store that sells amazing Japanese ceramics and hence you should check them out.
Their prices are also similar to regular dollar store prices in Canada, so you don't have to worry about having a budget. Situated in the queen west neighborhood, Sanko is one of the best dollar stores in Canada. If you're ever around trinity Bellwood, you can't miss this place because of the colorful mural on the side of the building it's in. if you come to this locality, Sanko is a great place to collect souvenirs from.
---
Absolute dollar
The next on the list is another great dollar store where you can find pretty interesting stuff. Most of the Yelp reviews reveal that this dollar store Canada, has one of the best party supplies, ranging from helium balloons to casual cups, flares, etc. however, that is not what its products are limited to.
The absolute dollar has a variety of products that are meant for all age groups, hence you can come in and buy something for everyone. They have a lot of outlets in Canada and reportedly generate over $800,000 US in sales which is quite a lot for a dollar store. However, buying goods from this place is an experience in itself and hence you should try it out once.
---
Mumuso

The next on the list is a Korean-inspired dollar store that sells a wide variety of products in their outlets. Their products range from casual stationery to kitchen utensils and even seasonal party decorations. The quality of their products is good for the price. Most of the stuff you find here is going o cost you less than $10 and hence is a great place to be if you want to save some money on your daily utilities. This dollar store is situated near the youngest. in north york, ON. this is close to the last dollar store we mentioned, so you can take a double-dip at the dollar store market of Toronto without moving around too much. 
---
Metro paradise
Metro paradise is a paradise for people who want to save some cash. This store has a variety of random products that Dollarama has and even more. They also have cheap clothing items, ranging from hoodies to skirts and shirts. If you come around the younger neighborhood often, then metro paradise is a place that you should check out. This dollar store has a much better selection of products as compared to others. Also, their product quantity is much higher than usual dollar stores. So if you're ever around this locality then metro paradise is a place that you must check out.
---
Conclusion
The dollar stores out there in Canada have some great products lined up for you and hence if you haven't checked them out yet, you definitely should. Also, finding stuff for cheap in general in today's world is a boon and hence you should check some of these outlets out for sure.
Now, there are more dollar stores in Canada that you can visit, but if you want the stock to be great, and the quality to be decent for the price as well, then the ones mentioned above are the ones to visit. However, after the development of vaccines and medicines in the due course of time, sores have opened up and hence need your support to stay alive. Hence we recommend you to buy stuff from these dollar stores once in a while and find some great deals to boast about.