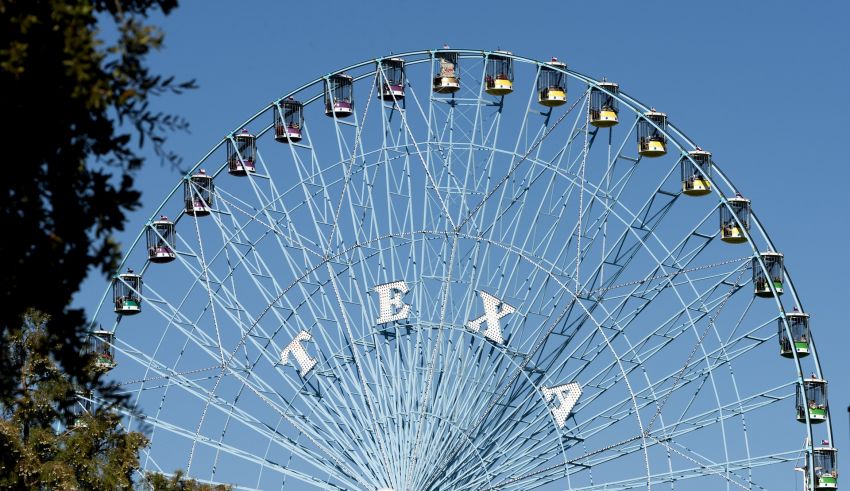 Dallas isn't just known for the Dallas Cowboys or the frozen margarita machine but also for the cultural and commercial, amiable and affecting. The city is the ninth largest in the US and third largest in TTexas and will take you by surprise with how much it has to offer.
The city is centrally located and within a four-hour flight from most North American retreats. Home to celebrities such as Angie Harmon, Luke and Owen Wilson, Norah Jones, Jessica Simpson, Lee Trevino, Dallas isn't a place you should miss visiting.
Here's a guide for you to follow if you find yourself in the city of the Cowboys:
Dallas Arboretum & Botanical Gardens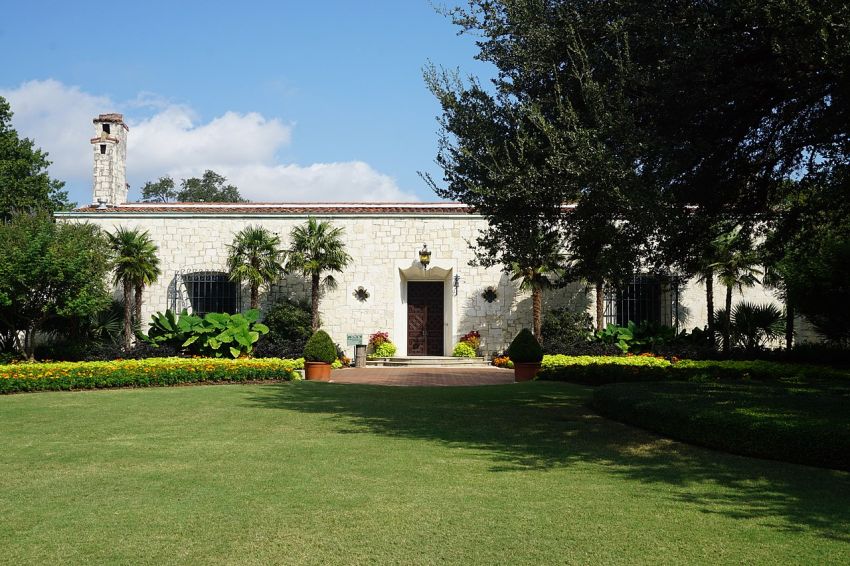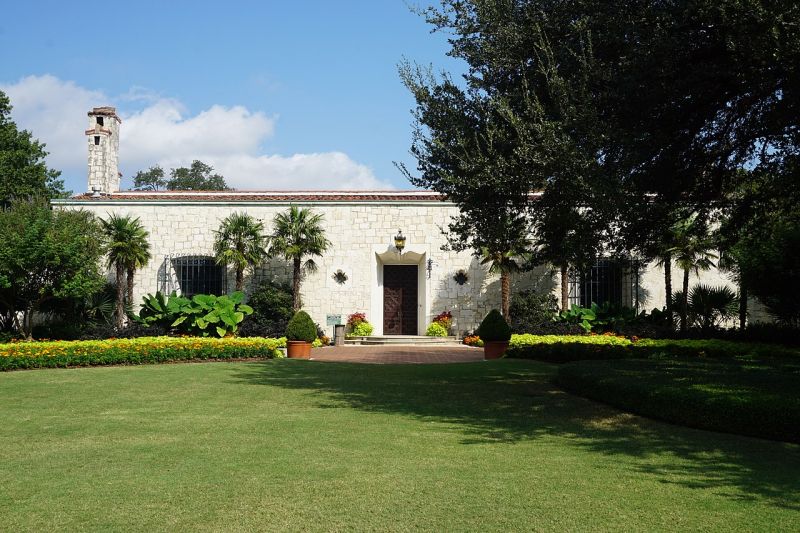 Source Image: Wikipedia
If you're a connoisseur of art, your trip to the Dallas Arboretum will be worthwhile. The public garden promotes art, enjoyment and knowledge of horticulture. Spread across a span of 66 acres, the garden is located at 8525 Garland Road in East Dallas on the southeastern shore of White Rock Lake.
It's a breath of fresh air in the bustling city with its exotic flowers and gorgeous greenery. The garden holds popular annual events such as live concerts to pumpkin exhibits and educational programs year round and includes a life science laboratory in its premises. The gardens are open every day from 9:00 am to 5:00 pm.
Get Direction to Dallas Arboretum & Botanical Gardens
Texas State Fair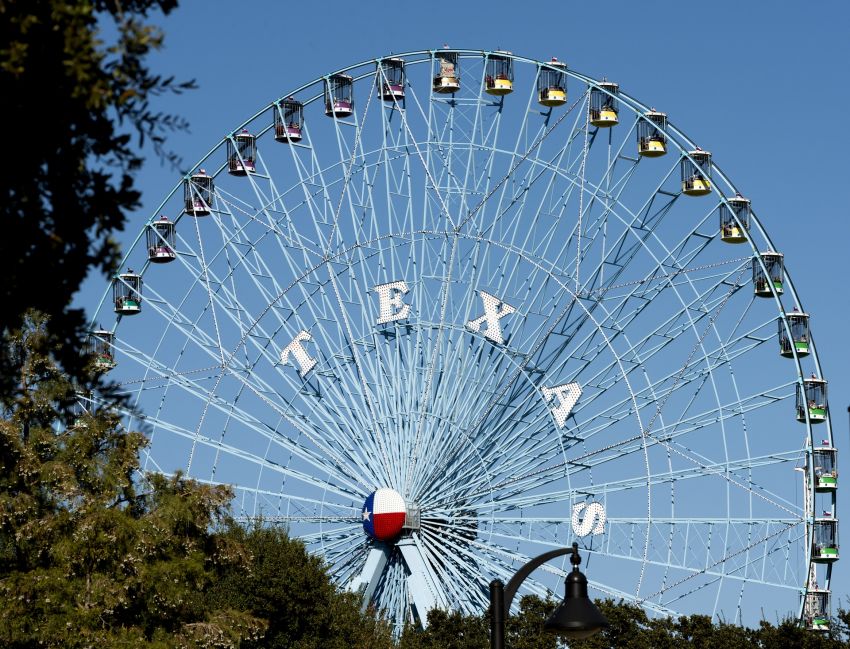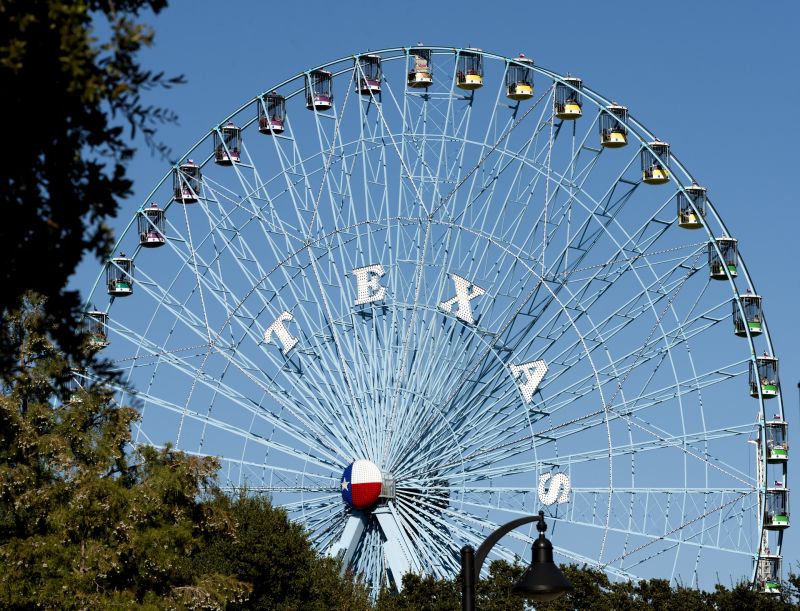 The Texas State Fair is an annual state fair held in Dallas at historic Fair Park. Big Tex, the certified symbol of the State Fair is the world's tallest cowboy, a gentle giant indeed.
The fair began in the year 1886 and takes place every year from the last Friday of September and lasts for 24 days. This year it's from September 28 to October 21. From fried food heaven to free live concerts, you get everything under one roof.
It's a huge outdoor party with so much happening, it'll leave you baffled. The car show is a must see and you must consume a corny dog while doing so. There are other shows and foods to eat and a list would do the fair injustice.
There's a dog show, a petting zoo, a wine garden, funnel cakes to gorge on, a Ferris wheel, and so much more to keep you busy for the day.
Get Direction to Texas State Fair
Lone Star Park at Grand Prairie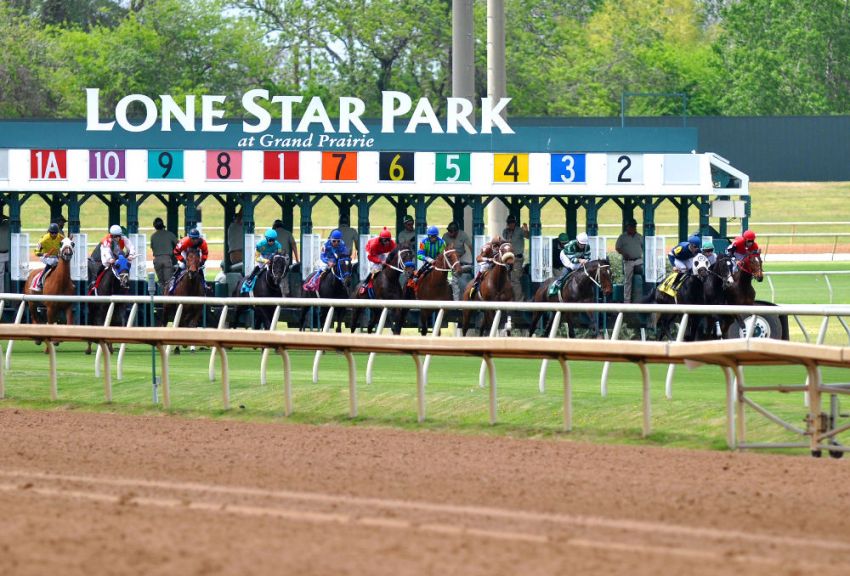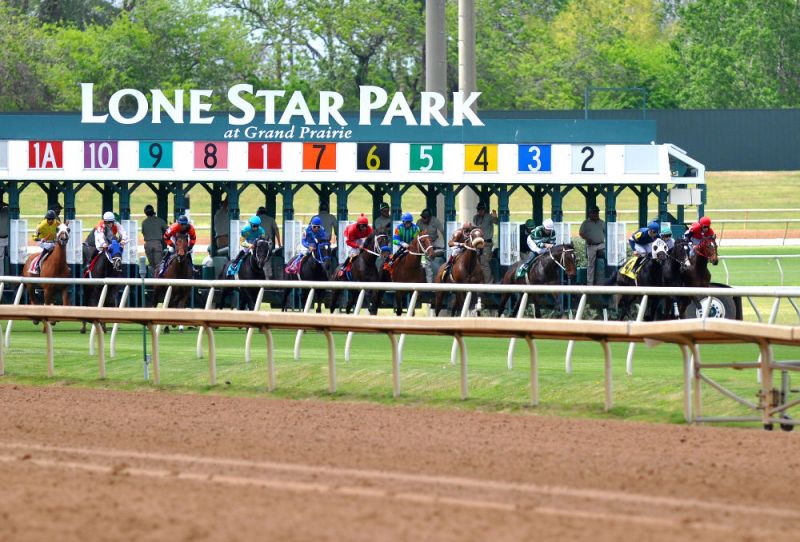 Source Image: Wikipedia
Lone Star Park is a horse racing track and concert venue offering dining and stays facilities located on Belt Line Road in Grand Prairie.
Enjoy world-class thoroughbred horse racing and the luxury of cocktails, champagne, penthouse suites, European-style paddocks, terraced track-side dining rooms, and other various facilities at the Lone Star Park.
The thoroughbred racing began this year on April 19 and ends July 22 while the Fall Meeting of Champions will run from early September through mid-November. Even if you're not interested in horse racing, the track is a view to take in and not to be missed.
Get Direction to Lone Star Park at Grand Prairie
Mesquite Rodeo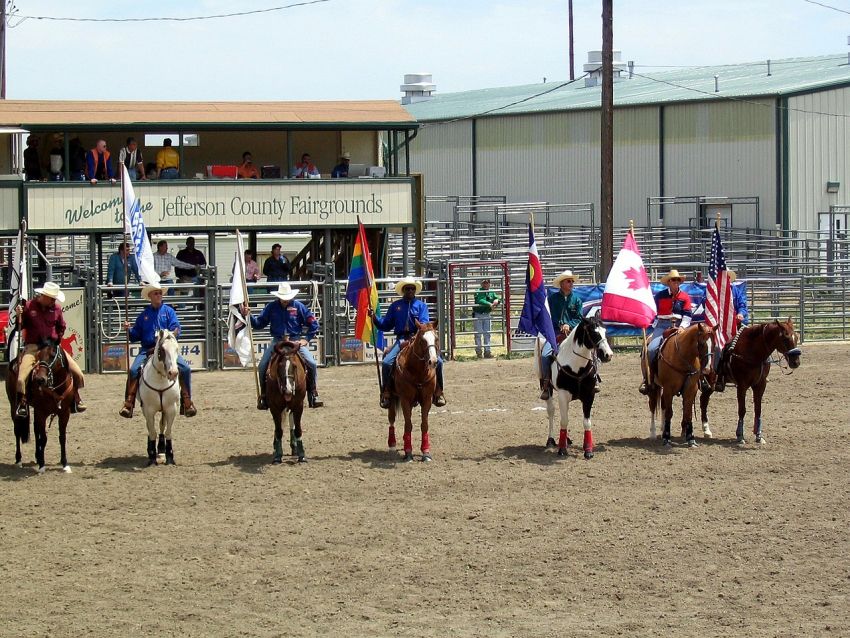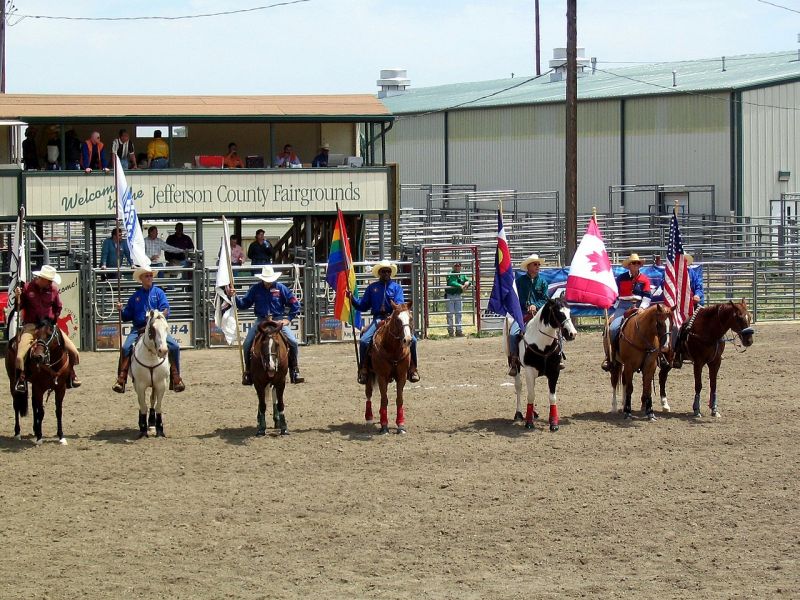 Source Image: Wikipedia
The spirit of Texas cannot be missed, watch a cowboy ride a bull. Mesquite Championship Rodeo is informally called the Mesquite Rodeo is just 15 minutes east of downtown Dallas and dates back to 1946, started by Charlie Columbus McNally a.k.a. C.C.
The rodeo operates during a season which is roughly June through August. Visit the famous destination to watch some vicarious bull riding, saddle bronc and bareback, team roping, steer wrestling, tie-down roping, steer roping and barrel racing and steer wrestling among some other activities.
Equipped with 61 luxurious suites, a barbeque pavilion, and an entertainment area among others, the area and club are well equipped to be rented out for private and public events.
Get Direction to Mesquite Rodeo
Klyde Warren Park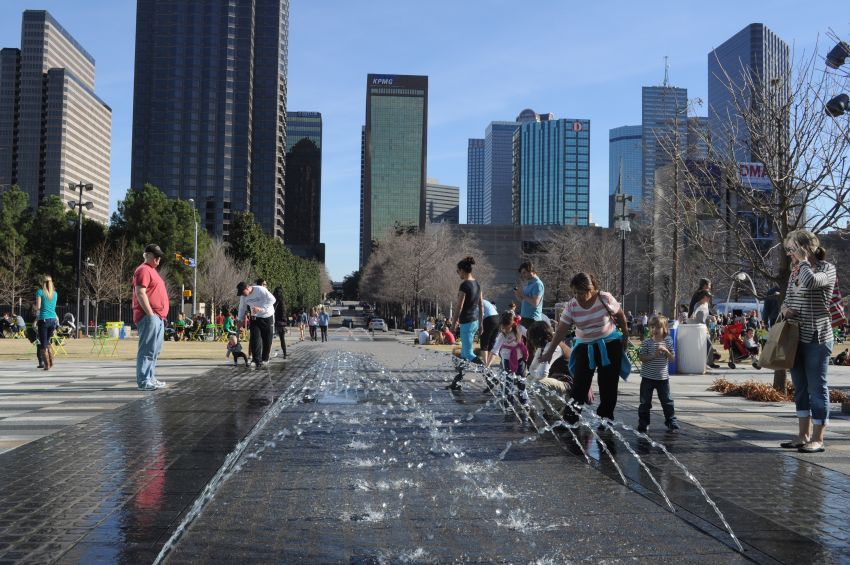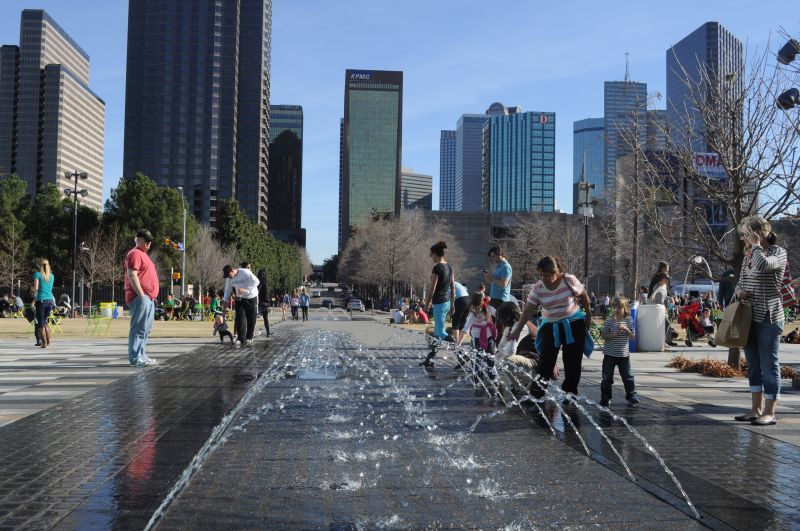 Source Image: Wikipedia
Klyde Warren Park is one of the newer parks in Dallas and is a 5.2-acre public park in Downtown Dallas. The park sits on top of the Woodall Rodgers Freeway and you won't even realize that you're over a busy freeway once in the park.
The park opened in 2012 and offers a variety of activities such as reading, games, chess, children's park, music Thursdays, dining facilities, croquet, ping pong, dog park, fitness and much more. The park has events lined up back to back so you won't go idle even for a second, anytime is good to visit the park.
Located at 2012 Woodall Rodgers Freeway between Pearl Street and St. Paul, there are several ways you can get to the park. You could bike, take the McKinney Avenue Trolley or the DART rail or even the D-Link bus which is free if you want to go sightseeing.
Grab your picnic basket and enjoy a serene day at the park with your family and find out exactly why this outdoor space is an award winner.
Get Direction to Klyde Warren Park
Read Also: 10 Best Night Clubs in Dallas To Party & Dance All Night In 2020
White Rock Lake Park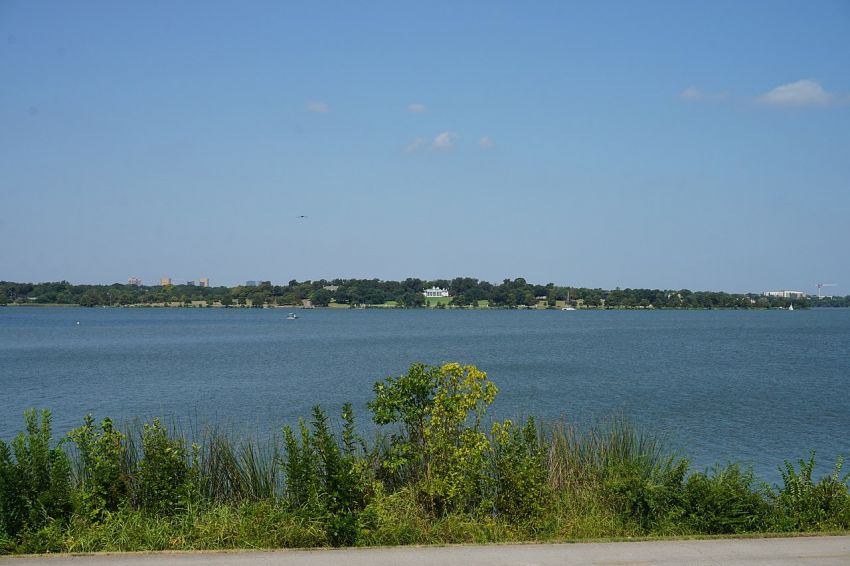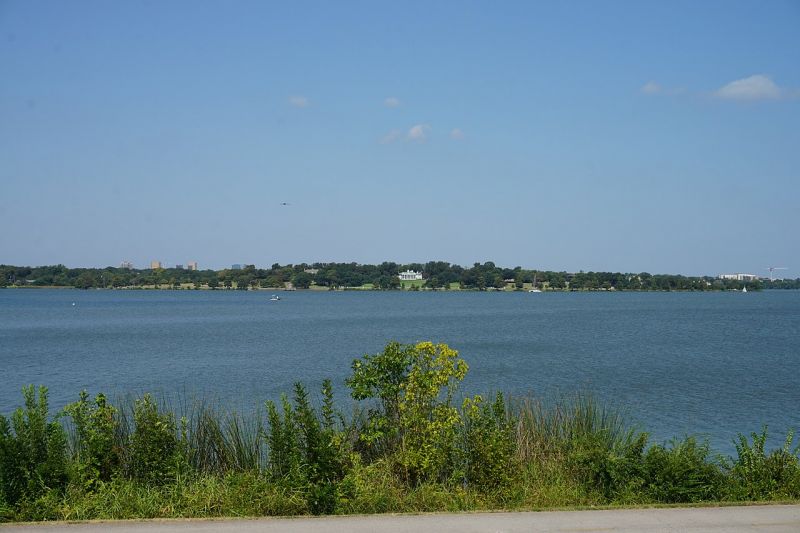 Source Image: Wikipedia
White Rock is one of the most famous parks of Dallas, located 5 miles northeast of downtown Dallas with a 1,015-acre city lake with activities such as paddle-boarding, sailing, fishing, kayaking, and more. It's the perfect retreat, all without leaving the city limits.
The park offers various active and passive activity options with beautiful picnic areas, well-equipped playgrounds, walking tracks, vast forests, a dog park and a culture centre. There's something for everyone here.
Visitors can enjoy the urban oasis with true peace and appreciate a variety of wildlife, namely birds, reptiles, amphibians and fishes. The park also has a 9.33-mile hike and bike trail, blackland prairie, piers, boat ramps, rental facilities (Winfrey Point and Big Thicket) and also holds the White Rock Lake Museum, Dallas Arboretum, Audubon Society bird watching area and the Bath House Cultural Centre in the premises.
Get Direction to White Rock Lake Park
Texas Theatre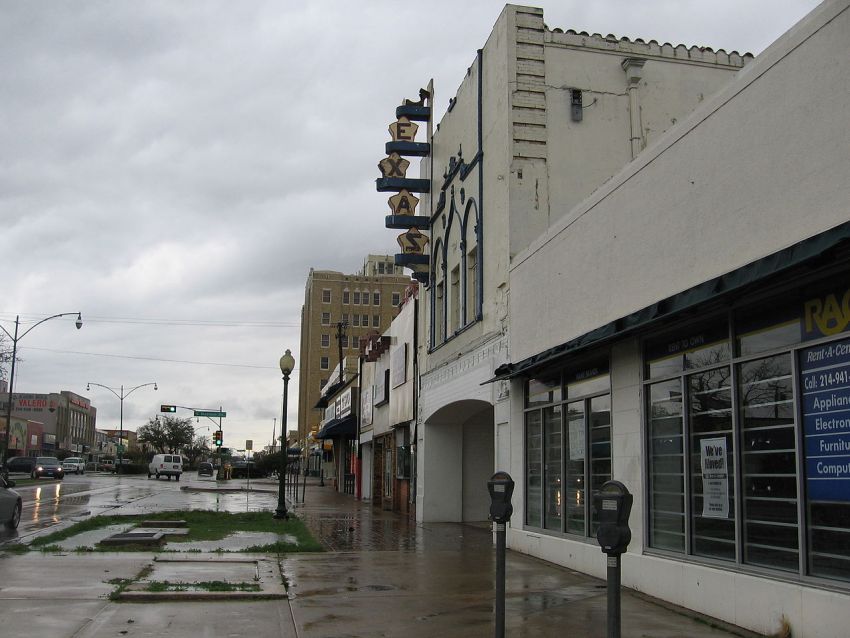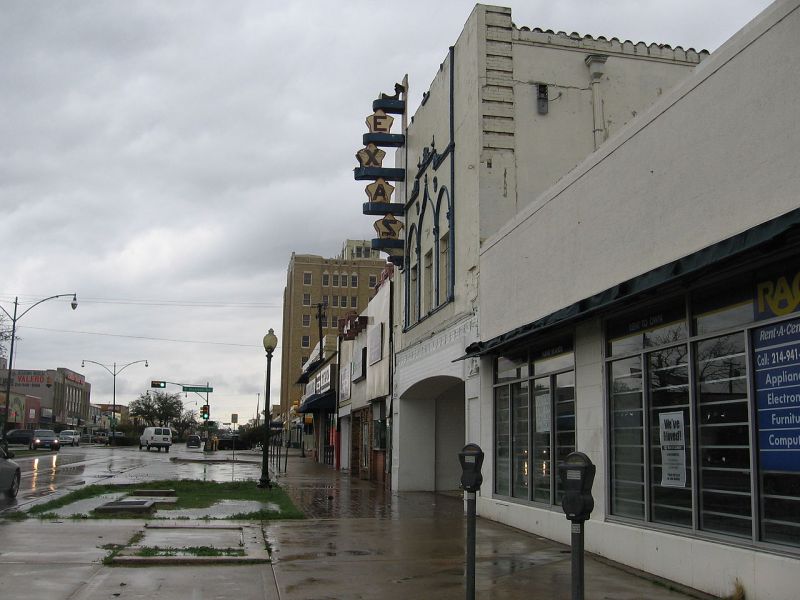 Source Image: Wikipedia
The Texas Theatre is a famous Dallas Landmark. The movie theatre is located in the Oak Cliff neighborhood of Dallas and gained significance in 1963 as the site of Lee Harvey Oswald's arrest for killing Dallas police officer J. D. Tippit.
Catch history and cinematic excellence under the same roof with a well-equipped bar and free parking. The theatre is open Thursdays through Sunday starting from 5:30 pm and the bar hours are 5:30 to close. The theatre holds a lot of history and lot of memories; one must visit when in Dallas.
Get Direction to Texas Theatre
Dallas Museum of Art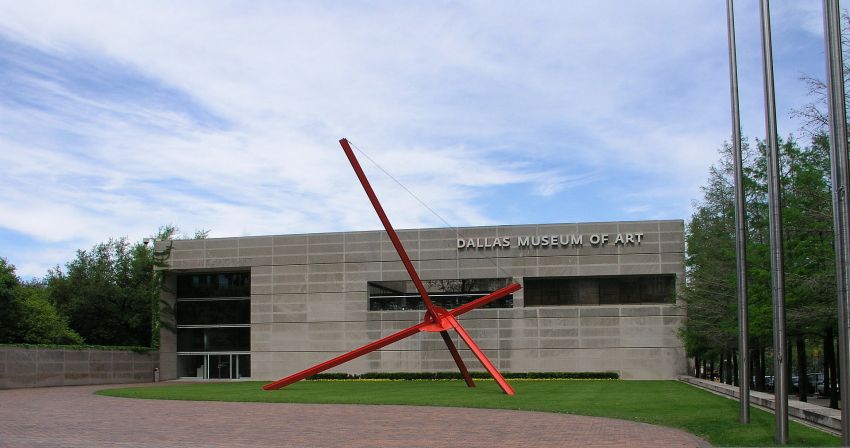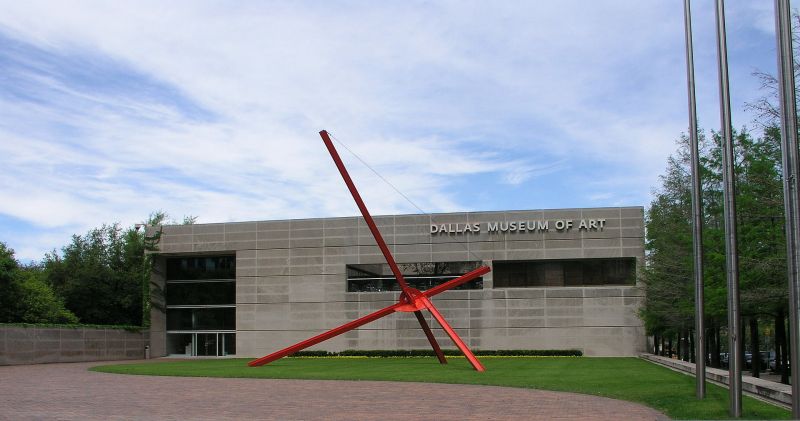 Source Image: Wikipedia
The Dallas Museum of Art is famous for its extravagant collection of art with more than 22,000 pieces, spanning the third millennium BC to present day, including ancient Mediterranean art, displays by O'Keeffe, Pollock, Rothko, Warhol, Van Gogh, Monet and more and also 18th-20th century European and American art.
The museum was founded in 1903 and ranks among the leading art institutions of the country. In 1984 the museum moved from Fair Park to its current location in the heart of the Arts District of downtown Dallas along Woodall Rodgers Freeway between St. Paul and Harwood.
It's known for its innovative exhibitions, pioneering educational programs and global collection. The building was designed by Edward Larrabee Barnes and the Ed Barnes' walled sculpture garden at the DMA is a place to be with its calm atmosphere and enriching landscape.
The museum also holds several fun programs for kids of all ages and after hour events for adults. The events include lectures by authors, poets and visionaries. Do give it a go if you find such talks interesting. It's a lovely way to spend the day or even half a day. The museum is open from Tuesday to Wednesday from 11:00 am to 5:00 pm and is closed on Mondays.
Get Direction to Dallas Museum of Art
Food Tour of Dallas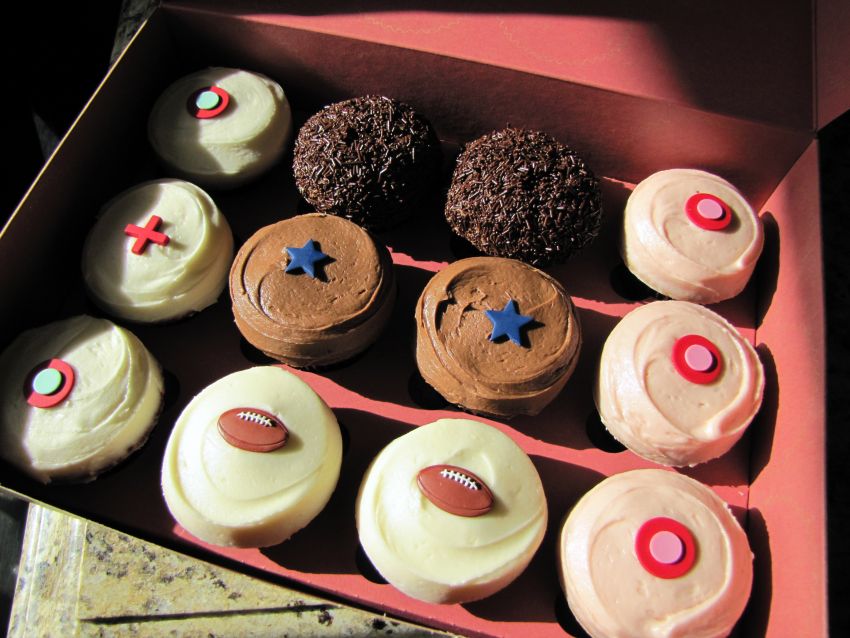 Source Image: Wikipedia
Experience Dallas through local cuisines and amazing street food. Sample signature dishes made from fresh ingredients, original recipes or made from scratch dishes, which'll leave you gobsmacked. Enjoy history, culture, food and drink all together in one tour.
Spend a day in Dallas with world-class dishes and make your trip memorable. These tours will give you the inside secrets to all savory and sweet items from local artisans.
The tour guides will provide you with the history of not only Dallas destinations but also Dallas delicacies. You get to do it all while wading your way through delicious cuisines. These tours also help one make friends and interact with others.
Get Direction to Food Tours of Dallas
Experience the Night Life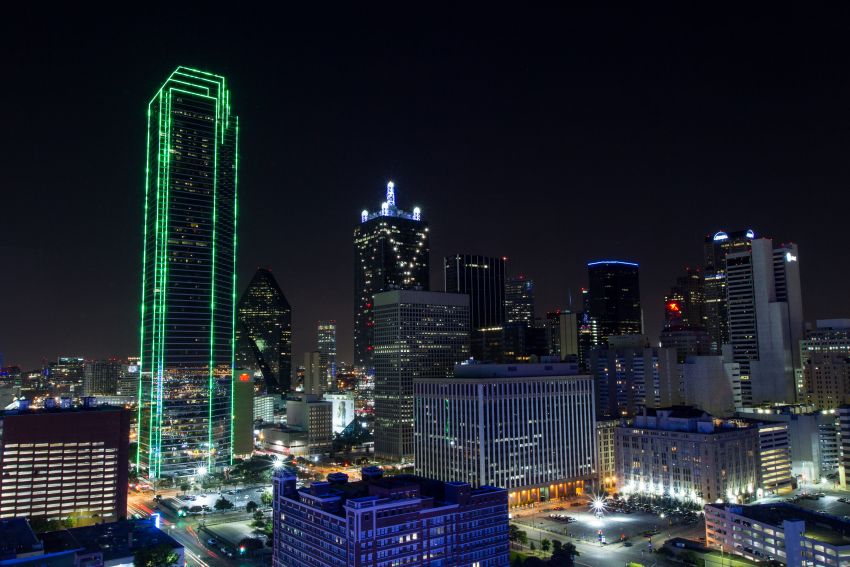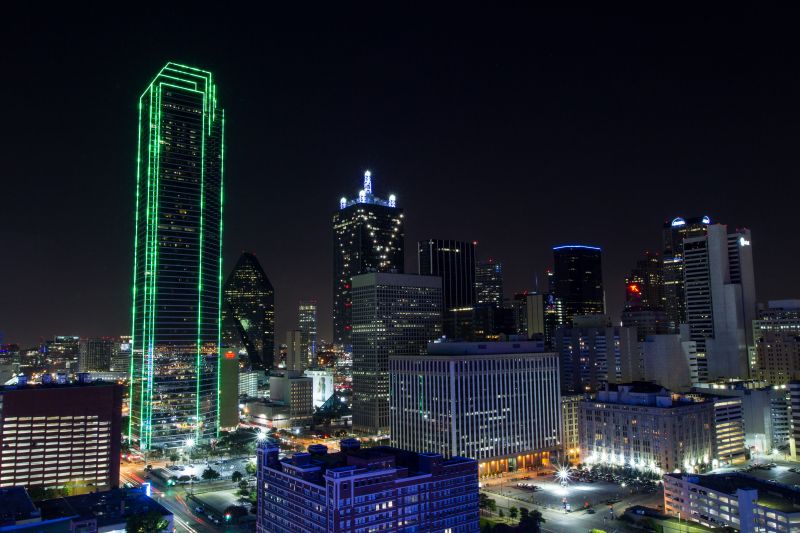 Source Image: Wikipedia
Every city you visit, experiencing the nightlife is a must. If you want a quiet dinner and pleasant weather, head to The Rustic or The Porch for comfort food and snazzy cocktails or simply a couple of beers.
If you want something wilder, head to the Masque, Knox Street Pub or Midnight Rambler inside The Joule Hotel for fun drinks and to dance the night away. There's no shortage of live music in Dallas and if that's where you want to be, head to the Granada Theatre on Greenville Avenue in East Dallas or the House of Blues for live performances from a variety of major performing artists. You'll find feet-tapping music, patios, cocktails and a dance floor to enjoy and all these places and the Dallas 'experience' is free.
With food and drinks galore, Dallas has plenty to offer and plenty to explore. Visit Dallas and fulfil your dream of being in a country music video with scenic destinations and iconic 'American' settings. Make the most of Dallas with these 10 attractions but don't just limit yourself, explore things that intrigue you and fond memories that'll last you a lifetime.