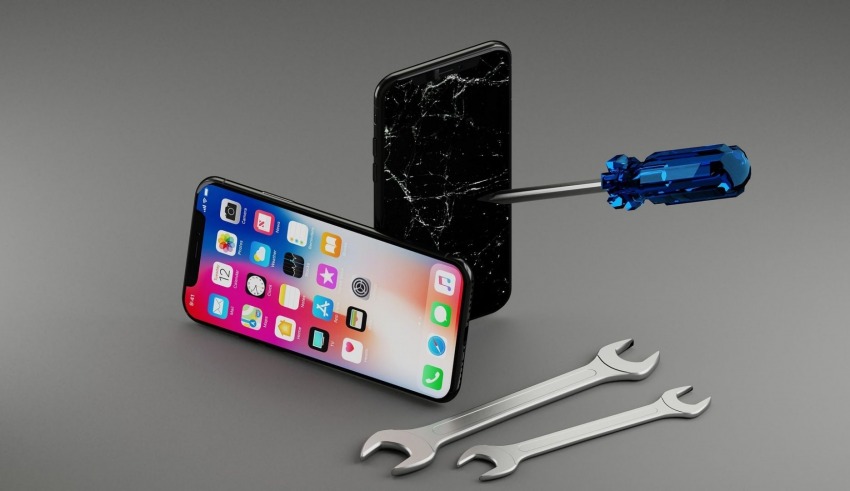 For a number of reasons, ranging from personal to professional, we rely on our cell phones. We imagine that getting a phone repaired because of a damaged or cracked screen, water damage, or another issue will be a major bother, but it isn't. Countless phone repairs and difficulties for both Android and iPhones have been seen and resolved by Cell Phone Repair in Plano. 
Repairing your phone is less expensive than buying a new one, and it takes less time than you would imagine. Furthermore, fixing your phone today will save you time and aggravation later. On average, even the most difficult phone repairs are not costly.
Also, they will not set you back nearly as much as purchasing a new smartphone, even if it is a low-cost one. Repairing your present phone will not come close to the cost of purchasing the most recent iPhone model.
Any type of damage is more likely to cause more harm and cost more to fix. If your phone has been damaged by water, for example, it's critical to turn it off right away and, if feasible, remove the battery. The sooner you address water damage on your phone, the more likely it is to recover completely.
Here are some of the top cell phone repair shops in Plano where you can have your gadgets fixed if they've been damaged or have a problem: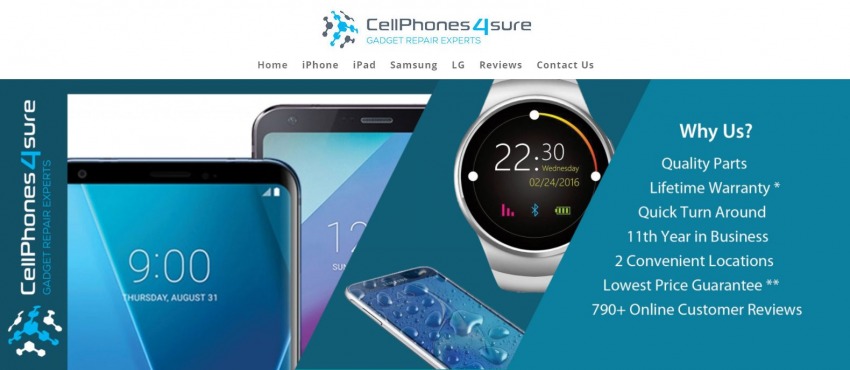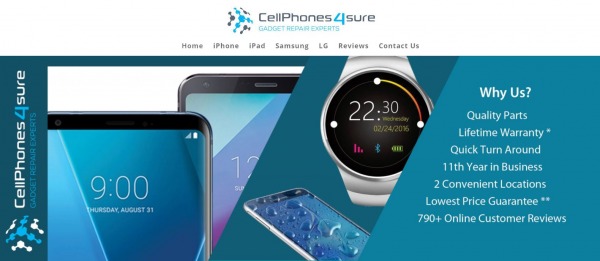 CellPhones4Sure is a Plano-based full-service cell phone repair company. Customer service is their top focus, followed by high-quality components and reasonable prices.
They are a trustworthy company that goes out of its way to provide a cost-effective solution for its customers' repair requirements.
Whether it's an iPhone screen repair, android charging port repair, MacBook repairs, or Motherboard Soldering, they've got you covered. CellPhones4Sure can provide elevated services at a reasonable price.
The owner's dedication is one of the characteristics that distinguishes CellPhones4Sure. He takes a personal interest in educating each technician and is often seen in the trenches performing repairs, ensuring that each client receives excellent service and that each gadget is treated properly and with care.
Each technician has years of expertise and has received special instruction from the owner, distinguishing them from the competition. You can trust that when you bring your gadget to CellPhone4Sure, it will be treated with the utmost care and attention.
Cellphones4Sure values its customers and strives to ensure that they are totally happy with their service. Great parts are required for a fantastic repair.
When it comes to parts, they don't take shortcuts to save money; instead, they ensure that every item they employ is of the greatest quality. When you commit your digital life to Cellphones4Sure, you can be certain that you'll be getting the finest components available.
---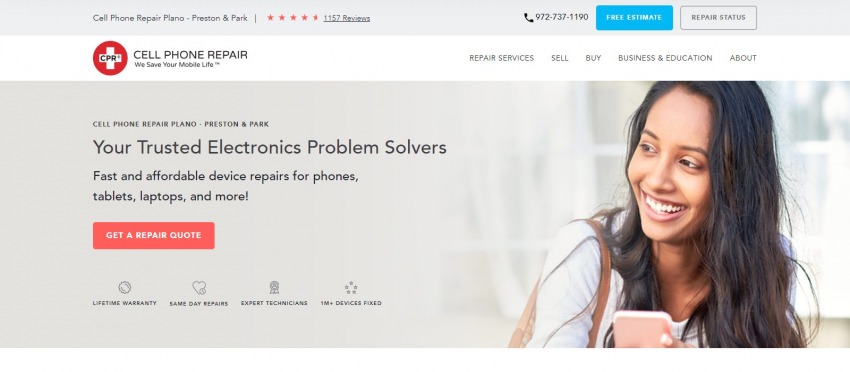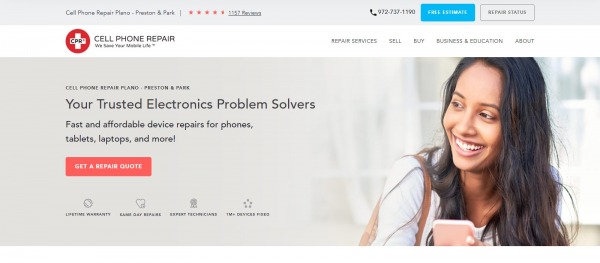 When you bring your electrical equipment to CPR Cell Phone Repair Plano for repair, you can be confident that our experts have the professional skills to diagnose and correct the problem quickly.
They fix a wide range of digital devices, including PCs, laptops, gaming consoles, cameras, MP3 players, and much more, in addition to smartphones. They try to offer solutions that are both device and pocketbook-friendly. 
They've come a long way from their initial walk-in cell phone repair business, but their dedication to local service hasn't. Schools, companies, and consumers in communities throughout the world continue to benefit from their local repair services.
Despite their growing national and international reach, they remain the "go-to guys" for electrical device repairs due to their handy locations.
Pricing at Cell Phone Repair in Plano – Preston & Park is updated on a regular basis to guarantee you receive the best deal possible. There are no hidden fees or charges; the price you see is the amount you pay.
Their specialists will have your computer or cell phone back up and running in no time, with services ranging from malware removal to data recovery to remote assistance and more.
---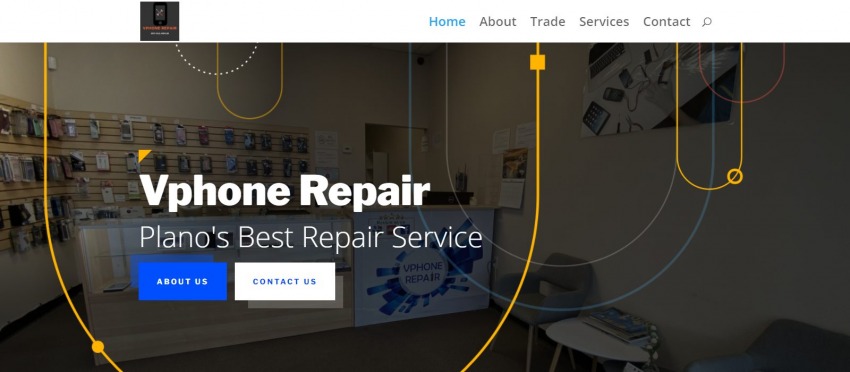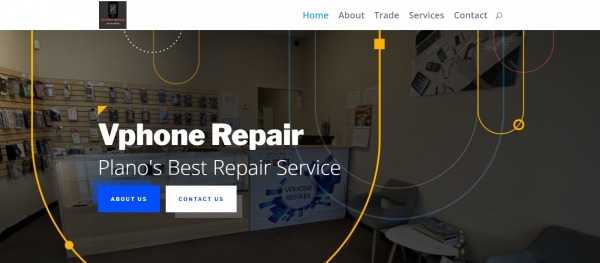 Since 2014, Vphone Repair has been delivering cell phone repair services. They prioritise client happiness and provide the highest-quality cell phone repair service in their shop.
Vphone Repair is the finest option for you if you need a cell phone repair or new accessories for your iPhone or Samsung. They can help you with all of your electronic repair requirements since they have qualified, experienced experts on staff.
Vphone Repair is a smartphone and tablet repair expert in Plano, TX, offering the finest quality and pricing. Vphone provides a variety of solutions to help you get back on your feet.
You don't have to maintain a phone you're not satisfied with just because you signed a service contract with your cell phone provider.
---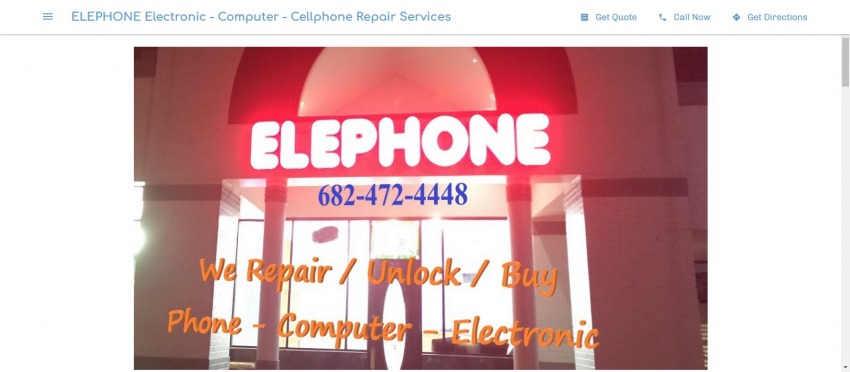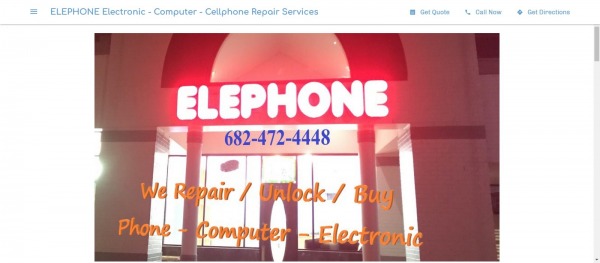 The guy in charge of phone repair does an outstanding job in a timely way. The pricing are excellent, and the shop comes highly recommended. They have a great understanding of customer service and make you feel at ease.
They know what they're doing. This is the very finest location to get your phone repaired, and it comes highly recommended.
When you visit Elephone, you will always receive exceptional service. The repair will be flawless and completed on time, as promised. The cost of the repairs will be extremely low.
The proprietor of the company is very personable and treats his customers with respect. The gentleman is extremely accommodating and can repair anything from a cracked screen to water damage.
---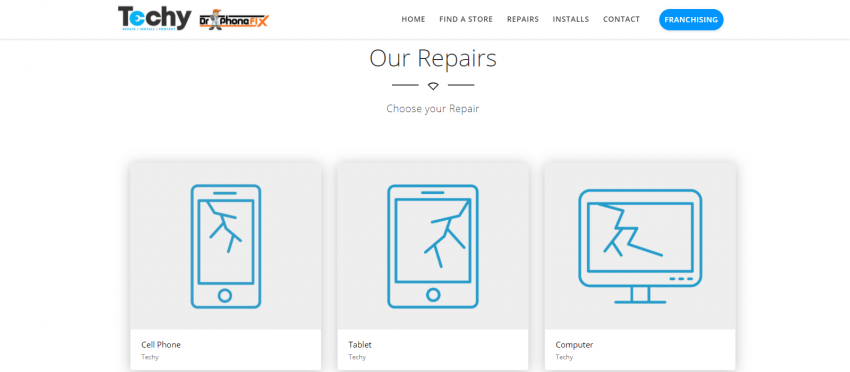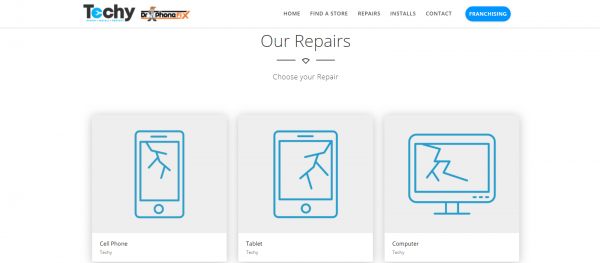 You've come to the right place if you're seeking for reliable cell phone repair in Plano, TX. Techy is your one-stop shop for cell phone repair. Their professional cell phone repair specialists are eager to fix your phone as soon as possible.
For minor cell phone repairs, they provide a lifetime warranty and same-day service. They can even repair your phone in less than 30 minutes. As a result, there will be no more downtime. Return to messaging, chatting, streaming, snapping, or browsing the internet on your phone.
They can fix cell phone screens, replace screens, repair water damage, repair charging ports, replace batteries, and much more. Techy Company have all of the high-quality components, equipment, and resources needed to do the task properly.
They take pleasure in their dedication to excellence in all they do, including phone repairs and phone screen repairs.
They also aim for perfection when it comes to client service. Call Techy for guaranteed affordable pricing, superior customer service and support, and quick phone repairs.
To book an appointment, visit their mobile phone repair Plano site or call them. With Techy, you can have your phone fixed quickly.
---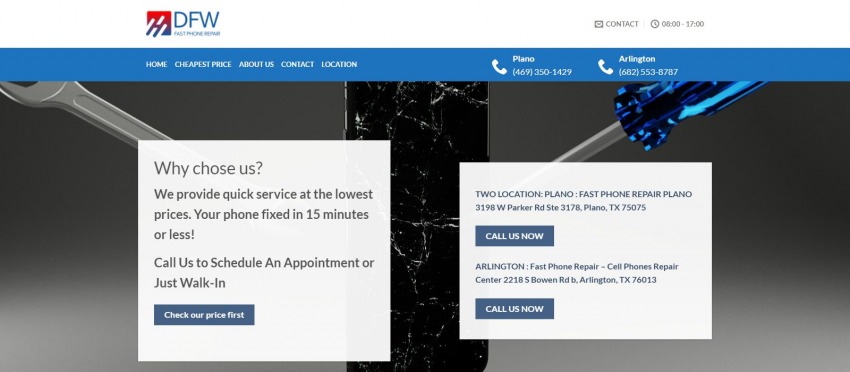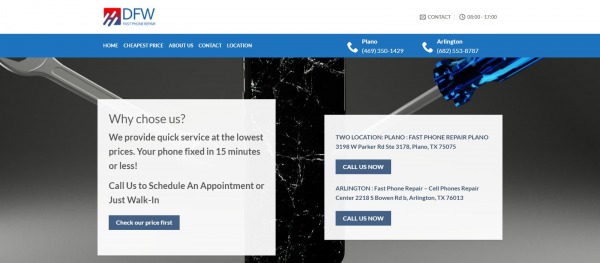 They provide all types of cell phone services, as well as a lot more. They provide an unmatched range of high-quality devices, as well as a one-of-a-kind and pleasant shopping experience and outstanding customer service.
Customers are guaranteed complete satisfaction with their extensive warranties, free delivery, and expert assistance.
Cell phone repairs in Plano are accomplished in minutes by qualified experts; in fact, iPhone repairs are done while you wait. Fast Phone Repair prioritises your pleasure, therefore they provide the finest iPhone repair warranty in the market. You'll be pleased you stopped by Fast Phone Repair for complete phone repairs.
FAST PHONE REPAIR is a simple and quick way to verify the setup on your cell phones and accessories, and we do it for free. The repair process is neither quick or convenient in order to provide you with the finest service experience possible.
Their dedication to bringing professionalism, good service, and trust to the phone repair and maintenance industry. They take great satisfaction in dispatching some of the most skilled experts to your phone to repair any issues.
---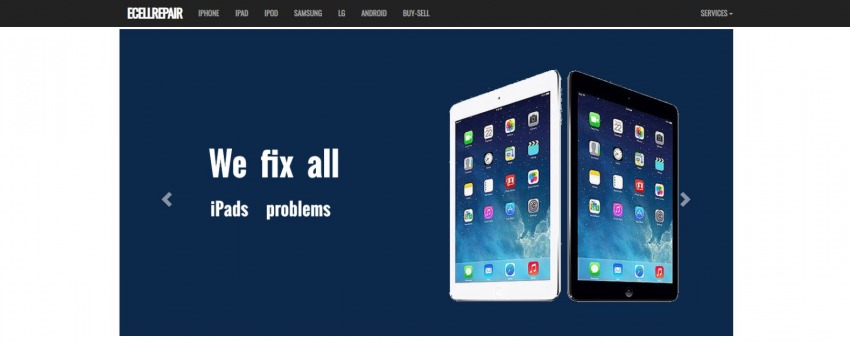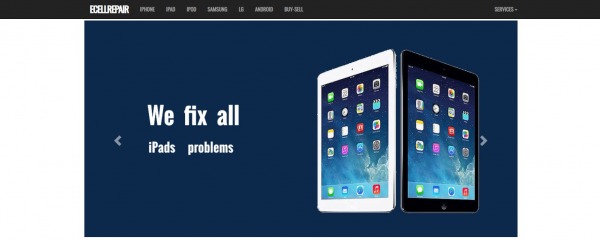 You should go with ECELLREPAIR for cell phone repair in Plano. Their team of professional specialists is dedicated to delivering outstanding repair services that will satisfy every customer, and they have years of experience in the field of Mobile Repair System. 
ECELLREPAIR's technical staff members are highly trained, skilled, and experienced in the field of mobile phone repair, and they will resolve any issues with your phone units.
All difficulties with cell phones, smartphones, and other mobile devices are active, and the competent experts understand this. The professional will determine the phone's precise condition and provide the most appropriate remedy.
ECELLREPAIR is dedicated to carrying only the best quality brand new spare parts for your phone. Customers will have total peace of mind while committing their smartphone to our services, even if it is a more costly device such as an iPhone, Samsung, or LG.
When changing components, technicians will talk openly with clients to avoid any issues with the manufacturer's warranty or any extended warranties.
---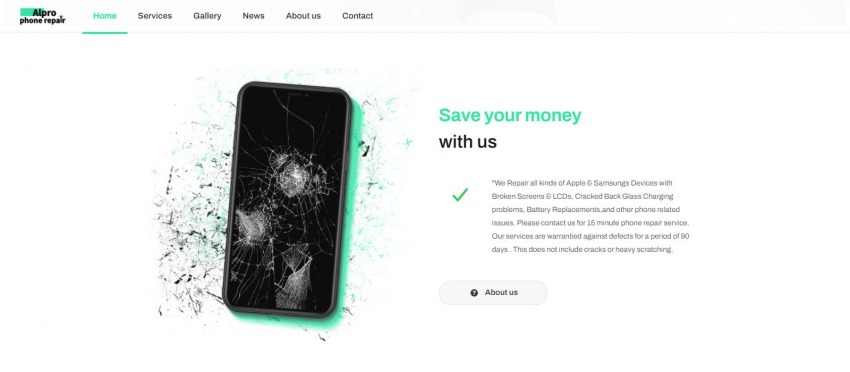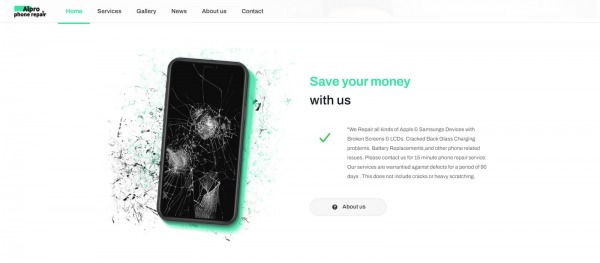 Alpro Phone Repairs (APR) is a prominent Device Repair firm with over 10 years of combined Mobile Repair expertise. We are a leader in the business and the most dependable because of their experience with mobile repairs.
Their clients are quite pleased with their services, and they consistently receive positive feedback regarding their business.
They achieve success in the market and advance to the next level because of their dependability and constant attitude. They have expanded steadily and will continue to do so in the future. 
Alpro Phone Repairs (APR) has a lot of potential and is looking to grow in numerous DFW regions to establish a presence and better serve our customers.
They are fortunate to have some of the top mobile/device repair experts in the industry, and they want to inform their clients about who will be fixing and repairing their devices.
They're a well-known brand in the gadget repair market, and they can smell a problem as soon as they encounter a malfunctioning item. They are as devoted to professionalism as a person is to his or her own life, and this is without hyperbole or reservations. 
They've more than ten years of expertise in repairing and restoring mobile displays. They are qualified to repair all Apple and Samsung devices, as well as battery replacements, circuit problems, and other technical and hardware difficulties.
---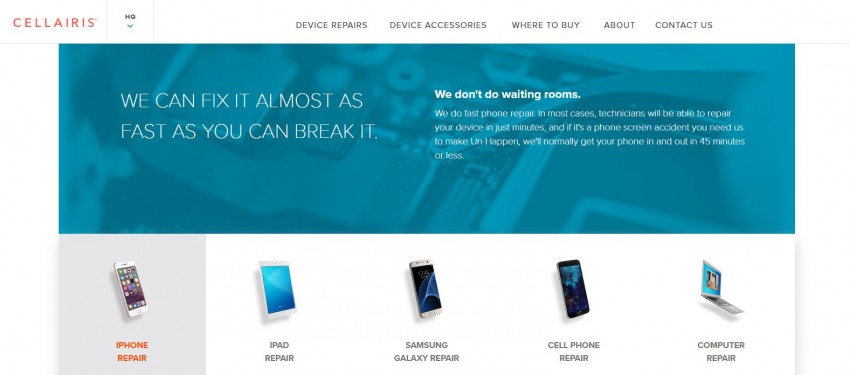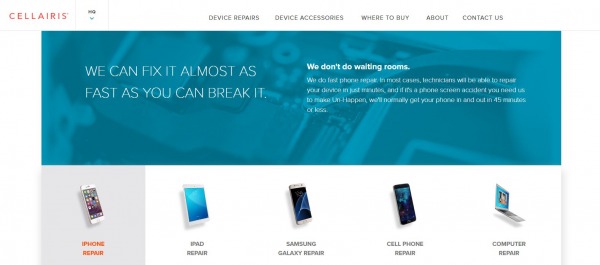 Cellairis has provided high-quality, simple mobile device accessories and repairs to individuals and companies. They are the easiest answer for all your mobile device needs because to their large inventory, rapid repairs, best-in-class goods, and unmatched customer service.
They have a large selection of cases, screen protectors, chargers, mounts, and Bluetooth accessories at reasonable rates. Cellairis is dedicated to safeguarding and improving the performance of today's most critical portable devices.
Their repair service was introduced in 2011. As they continued to open more locations, celebrity collaborations and accolades helped them gain even more attention.
With hundreds of sites on three continents, they are now the world's largest franchised wireless accessory and repair firm. Cellairis is known for providing creative and practical mobile device solutions through its franchisees and staff. 
---


In the field of cell phone repairs in Plano, iFixit has 13 years of expertise. They are experts in iPhone and Samsung repair. The crew is in charge of everything from the battery to the camera to the Google account to password erasure. They try to provide high-quality services at a reasonable price. 
The staff makes it a point to go above and above for their customers' repair needs. They can also fix your laptop, computer, or any other electrical device. Plano Phone Repair attempts to perform all repairs on schedule.
---
Third-Party Smartphone Repair Costs: What Influences Them
Age, kind and model, how quickly you need the repair, and the problem are all factors that influence third-party firm repair prices:
Water-damaged phones are a little more difficult to diagnose and price since the degree of the damage must be determined first.

Older Smartphones are typically less expensive to repair than newer models, and routine repairs like as screen and battery replacements can usually be completed for less money.

For the convenience of having your phone back sooner, rush repairs or speedy delivery for mail order services can dramatically raise expenses.
---
With Any Phone Repair Service, There Are Some Things to Keep in Mind
It might take some time to find a low-cost, high-quality phone repair provider. When your phone breaks, you want it serviced quickly and correctly. Be careful of independent contractors that offer a low price without providing proof of certification or favourable feedback.
Keep in mind that the "convenience" of a mail order service means you'll be without your phone for 7-10 days while it's fixed and delivered.
The warranty that backs up phone repairs is only as good as the warranty that backs them up. If your phone breaks down again, be sure the firm offers a guarantee, otherwise you'll have to pay extra money and give up your phone.
---
Before you hand over your phone for repairs, there are a few things you should do
Everyone should maintain a backup of their account information, private or critical emails and messages, photographs, videos, contacts, documents, and other vital information. One of the most crucial features of our phone is data. This eliminates the possibility of data loss throughout the repair procedure, giving you peace of mind.
You must disable your smartphone's PIN, pattern lock, or fingerprint authentication if it is enabled. This allows the technicians who are fixing your phone to check the status once the problem has been resolved. In the settings of your smartphone, you may disable the security locks.
It is a better idea to write down your IMEI number to reduce the possibility of losing your smartphone. If your phone is accidentally handed over to someone else who has the same brand, model, and colour as yours, you may use your IMEI number to identify your phone.
Go to a trustworthy specialist who is well-trained and qualified, understands the safety standards, and knows how to manage potentially dangerous circumstances. Giving your phone to someone who lacks the necessary abilities, on the other hand, puts your phone in jeopardy.
Remember to notify of them any problems with your equipment. If you drop your phone on the ground, the camera or the screen may be damaged. As a result, double-check that you've told the technician everything about the damage and concerns.