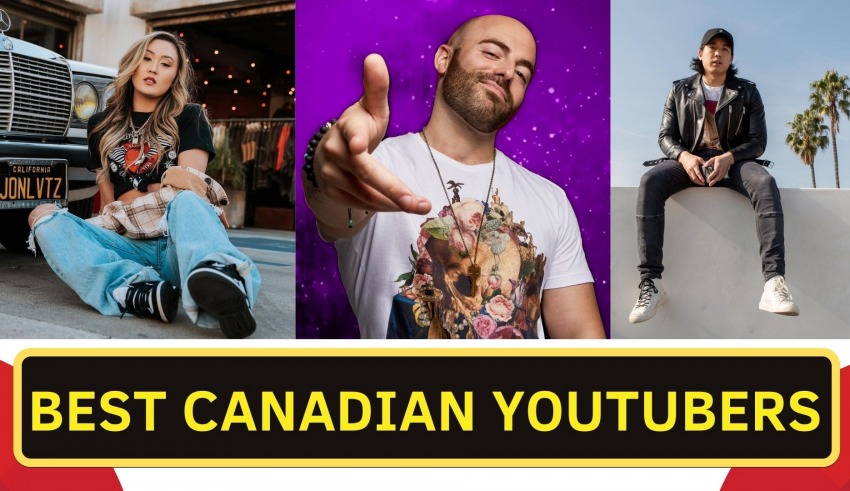 YouTube is a community of video creators which grows continuously as the platform is free for all. By earning most of its revenue with ads, YouTube does not take any financial commitment from you to watch the videos of your favorite YouTubers. Since its establishment in the year 2009, YouTube has attracted many types of video creators on its site and given them a platform to express themselves and earn while doing so. YouTube has seen exponential growth in its users and creators in the past year as many people look for an alternate stream of entertainment and revenue. Increase growth of Youtube as a social media platform
So, it is here to stay and not going anywhere, especially when it has learned to adapt to the growing need for clips of a few seconds, by adding the YouTube shorts feature. Canada, or the land where no one is rude as it is commonly known, has a bunch of popular YouTubers and many more have cropped up recently. If you are looking for entertainment or some inspiration to create your videos, we have a list of the best Canadian YouTubers for you to look at. You can easily check out all their channels and give them a chance to be of use to you.
They are all very well-known personalities in their field and you could learn a thing or two from them. By consistently creating content, they have managed to come to the top, some of them have been on YouTube for over a decade. So without any further ado, let's get started.
Here below is the list of 10 Best YouTubers In Canada:

Evan Fong was born on 31 May 1992 and has been one of the best Canadian YouTubers for a long time now. On his channel VanossGaming or known simply as Vanoss he uploads montage-style videos of him gaming with other creators.
He is of Asian descent and was raised in Toronto, Ontario. He studied economics in college but later dropped out to pursue YouTube as a full-time career.
In his early years as a creator, he met man other people in the same boat and frequently collaborated with them on his channel. In 205, he passed 10 million subscribers and signed a contract with Jetpak.
His logo is an owl in the shape of a "V", like the character of his on GTA V. His content has got him two award nominations – a Shorty award for Tech and Innovation for Gaming is included in it. He began to receive a lot of attention after 2015 as his channel continuously kept growing.
Evan Fong has mentioned that his success could be because people like the authentic type of content from regular people, as it is more relatable to them. He has also worked on many other projects, lending his input as needed.
---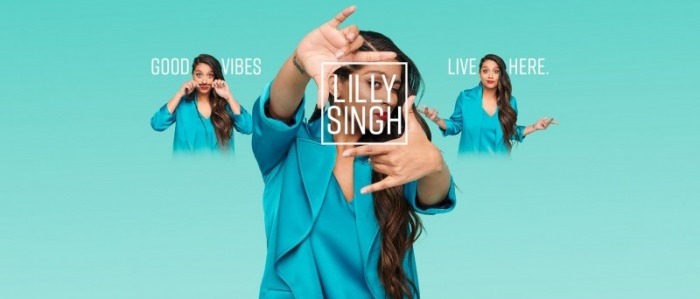 Lilly Singh is also known as Superwoman, styled as iiSuperwomanii, her initial YouTube username.
She was born on 26 September 1988 in Scarborough, Ontario. Lilly Singh began her YouTube journey in 2010 and by 2016 she was in the Forbes list of the world's highest-paid YouTubers, ranking 3rd in it.
She has received numerous awards for her work including two Teen Choice Awards, one MTV Fandom Award, and one People's Choice award for her amazing work on YouTube.
She is one of the most powerful people in comedy and has continuously improved her brand, making her one of the best Canadian YouTubers out there.
Lilly Singh also released a book called How to be a Bawse which managed to reach the number one spot on the New York Times bestseller list. She has also launched another channel called SuperwomanVlogs where she vlogs her everyday life.
Lilly Singh was announced as a UNICEF Goodwill Ambassador. She created a campaign called GirlLove to end girl-on-girl bullying. She frequently uses the Punjabi culture in her videos and creates satires on prominent issues of the world.
Lilly Singh has also appeared as a background dancer in a couple of Bollywood movies before her YouTube career took off.
---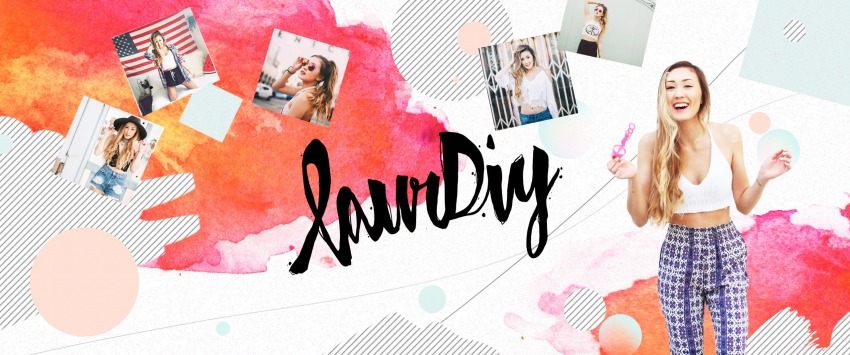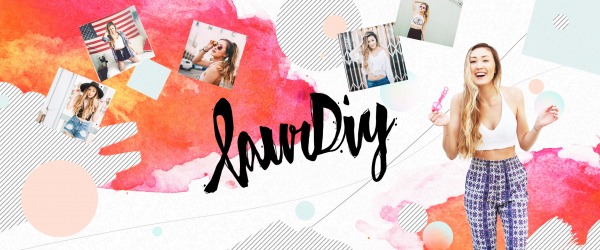 She is also known as LaurDIY and hosts one of the most popular DIY channels in the world. She was born on 11 August 1993 and started making DIY tutorial videos in her first year as a student at Toronto University.
Lauren Riihimaki has won a Streamy Award and a Shorty award for her work on YouTube. She also started a second channel called LaurDIYVlogs where she talks about her everyday life and uploads that content.
She also created her web series called Served by LaurDIY, which premiered on Facebook Watch. Her creative videos have sparked the interest of many and managed to captivate a large audience successfully.
Lauren Riihimaki was originally going to post sewing videos on her YouTube channel but decided to go with DIY due to the demand of the field. Lauren Riihimaki is of Finnish, Ukrainian, and Japanese descent and has a degree in Graphics Communications Management from Ryerson University.
She is also expected to host and be an executive producer on an HBO Max competition series called Craftopia. She has over 9 million subscribers on her channel and creates great content continues to be one of the best Canadian YouTubers.
---

StefSanjati was born on 27 November 1995, is one of the best Canadian YouTubers. She is one of the and former vloggers on YouTube. Sanjati is of Croatian and French descent and is known for her transgender education videos which are aimed at trans-people and people who want to educate themselves on the topic.
She is a wonderful YouTuber who covers everything from mental health to fashion. She also streams herself while applying makeup and frequently engages with the subscribers with her videos. Her subscribers are known as BreadSquad due to her love for that food.
She has a distinctive appearance due to Waardenburg Syndrome, which she has talked about in her channel. It has also caused her to be deaf in one ear.
She has remarked in an interview that she was bullied frequently for her feminine appearance as well as her syndrome that causes her facial features to be different.
She underwent facial demonization surgery but didn't allow the doctor to alter any of her Waardenburg features. Now, she is an active gamer and looking for new opportunities after bidding goodbye to her old channel. StefSanjati has vlogged the whole healing after it on her channel.
---

Kurtis Conner was born on 4 May 1994 in Canada and started his career in the year 2013. He attended Hunter College in Toronto and moved on to the popular platform called Vine where he uploaded his short clips.
He also did many stand-up shows and toured all over Canada and released his independent comedy album called "Cuppla Jokes". His album reached the top spot on iTunes and the sixth spot on the Billboard comedy charts. His first video was uploaded on YouTube in 2014 and his channel saw tremendous growth in 2017.
He does light-hearted videos and his favorite genre is film criticism. Kurtis Conner is also active in calling out trends that make jokes at someone else's expense. He has frequently collaborated with other people he knew from his Vine community like Drew Gooden and Danny Gonzalez.
Kurtis Conner has more than 3 million subscribers on his channel and upwards of 320,000 on his podcast channel. He has continuously made amazing content because of which he was able to reach the top. His ability to take a stand on issues and his philanthropy are also very well-known in the circuit.
---

Humble the Poet also known as Kanwar Singh is a Canadian YouTuber known for his work in rap music. He was a teacher initially but left his job in 2010 to pursue his YouTube career.
Kanwar Singh is a popular spoken-word artist and also the author of three books – Unlearn: 101 Simple Truths for a Better Life, Unlearn – Beneath the Surface: 101 Honest Truths to Take Life Deeper, and Things No One Else Can Teach Us. He was born on 12 July 1981 in Toronto, Ontario, Canada to immigrant parents.
He began releasing his work on YouTube independently in 2008 and has given work in the field of rap and spoken word.
Kanwar Singh has toured internationally and collaborated with popular YouTubers such as Lilly Singh and made 2 music videos called #LEH and #IVIVI, He also won the Canada Reads book contest in 2017.
Kanwar Singh has also appeared on talk shows like A Little Late with Lilly Singh with internet personalities like Jay Shetty. He has mentioned that he is going to start a podcast called Humble the Poet Daily'ish, and we can't wait to hear more about it. His videos have amassed over 15 million views, making him one of the best Canadian YouTubers.
---

Simply Nailogical or Cristine Raquel Rotenberg is a Canadian YouTuber who focuses on making nail art and humor-themed videos. She is also a crime statistics analyst for Canada and a former child actress.
Simply Nailogical was born on 17 October 1988, in Richmond Hill, Ontario. Simply Nailogical has four YouTube channels in total – "Simply Nailogical", "Simply Not Logical", "SimplyPodLogical", and "SimplyPodLogical Highlights" hosting different content in all of them.
She also has a master's degree in sociology and launched her first video in 2014, after which it was always an upward growth. She initially focused on short nail art videos of less than 2 minutes but then diversified her channel with more videos.
After initially shying away from the camera, she, later on, started doing voice-overs and ultimately appeared on camera. Simply Nailogical is also the owner of a nail polish brand called "Holo Taco" as she has a love for holographic things, which she has mentioned in her videos many times.
She posted a video of herself applying over 100 coats of nail polish. The video quickly went viral and influenced other YouTubers to do the same. She is one of the best Canadian YouTubers due to her ability to amass popularity in a short time.
---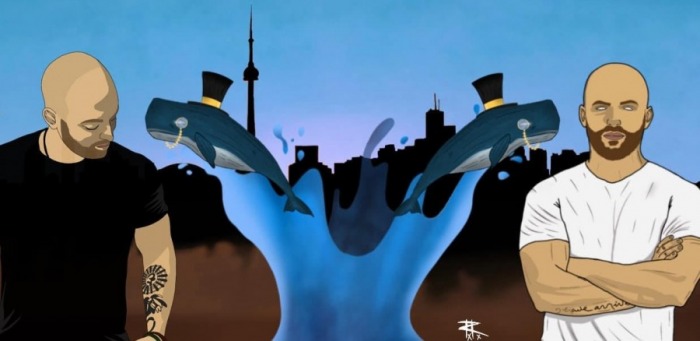 Matthew Santoro is a Canadian YouTube personality and a popular social media influencer known for his listing videos. He had other channels as well, which are no longer available as he started concentrating full-time on his main channel.
His channel has amassed huge popularity and has more than 1 billion views collectively. He has over 6 million subscribers on his channel. However, he has also started to put up videos on alternate channels such as TikTok, where he is more popular now.
His popular listing videos mostly have exciting titles such as – "10 FORBIDDEN Places you're Not Allowed to Visit!" and "10 Extremely BIZARRE Phobias People have!"
He has made a video in which he revealed that he was abused by a romantic partner. He also spoke about his struggle with depression. Matthew Santoro graduated with a master's in Accountancy but lost his job in 2012 after which he began to make YouTube videos full-time.
Matthew Santoro is one of the best Canadian YouTubers due to his ability to notice trends. He noticed it in his channel when his listing videos became more popular than his ones.
---

Ina Mihalache was born on 14 May 1985 and is a popular Canadian YouTube personality. Her online personality Solange addresses viewers on various topics.
She portrays things like art, culture, and feelings through her wonderful videos. She also works for France Télévisions as an editor and voice-over.
Ina Mihalache has worked in the France 3 documentary EtrangesAffairs.com along with a fellow journalist. She also collaborated with Radio France for a 54 capsule broadcast. Ina Mihalache has also published a book based on her experience on the Internet called Solangeteparle.
She plays many roles on stage frequently and participates in a lot of events. Ina Mihalache is one of the best Canadian YouTubers due to her versatility and the charm she brings to every role.
She has also received much praise for her acting roles which are diverse and adds more to her booming career. She has also created a blog previously on which she wrote about her experiences and her journey.
Her character Solange is often eccentric and delivers advice for the problems of asocial young women. Hers is a compilation of themed clips, which works well with her audience.
---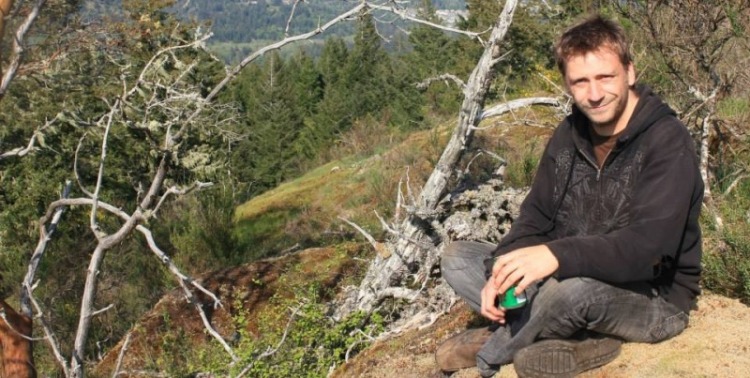 Steven Wallis was born on 10 September 1981 in Vancouver. She is often known as the "Bob Ross of Stealth Camping". He is one of the best Canadian YouTubers and is known for his outdoorsy videos.
He makes camping and outdoor recreation videos mainly and talks very frankly about the struggles and enjoyment in such activities. His channel was founded in 2010 and has since then been very popular due to its unconventional approach towards camping.
Non-traditional styles of camping such as – such as "boondocking", "urban stealth", gold mining, "bushcraft" and yard camping. These styles of camping were made famous when he started doing them in his videos.
His subscriber count is more than 500 thousand and keeps growing by the minute as many find his videos enjoyable. Even people who do not want to experience such types of camping themselves can watch his videos. They can watch just for the fun of it, without having to make any effort yourself.
His videos are always informative and entertaining and he tries to get people enthusiastic about the different types of camping. Watch his channel for some outdoorsy stuff that can make you feel better in these trying times.
---
Conclusion
Now you know a few YouTubers who have been highly successful in their field. If you wanted to know their stories so that you could find some inspiration we hope that this article was of use to you.
It is certainly not easy to carve a place for yourselves on a huge platform like YouTube and all of them have worked very hard for it. Right from imagining the concept of the video to sitting down and creating the entire content strategy is a difficult task.
Making videos, editing them, and adding effects take a lot of time. The 10-minute video you just watched probably took someone hours to make. Imagine the time that is invested into this by popular YouTubers.
The best Canadian YouTubers are the ones mentioned above, according to us. Any niche you like, you will find it above and if not, they are very entertaining creators. You can just browse through their videos anyway.
The most beloved sector on YouTube is probably fashion, so you will find many fashion vloggers on the platform. Also, you can find several travel vloggers on this platform. It is a booming industry for video creators and people should certainly make the most of this golden opportunity.
The best Canadian YouTubers are proof that the platform is thriving in their country. It has a large audience base around the world. These creators are making it big and they have given no signs of stopping their climb.
Hopefully, you will find all you need with these talents working their magic on you.