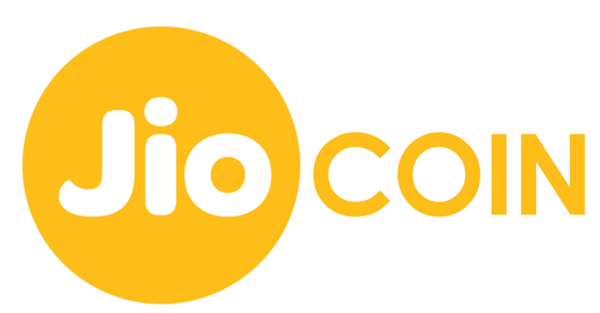 The interest in Bitcoin and cryptocurrencies has hit a new peak this year. Indians too have been heavily reading up on and chasing cryptocurrencies to understand what the fuss is about. Several Indian companies have also taken root with the promise of allowing Indians to invest in cryptocurrencies and take advantage of the drastic rise in value that they have been experiencing.
The legality of BitCoin and cryptocurrencies in India is still under a massive cloud. New reports and sources from India's finance ministry have claimed that it is "neither legal nor illegal". A large reason for this could be the lack of policy in the absence of a major Indian cryptocurrency player. Thankfully, that is going to change real soon.
Indian telecom major Reliance Jio took the nation by storm when it launched its services with cheap data packs and unlimited calling.
Now, Jio has announced that it is venturing into the field of cryptocurrency by launching its own JioCoin.
Putting India on the cryptocurrency map
The focus of JioCoin is expected to be geared towards using the blockchain technology for creating apps that provide smart contracts and transaction solutions.
The cryptocurrency, called JioCoin, is yet another application of this blockchain technology.
Towards this end, Jio has started assembling a team of 50 young professionals to work on this project of creating a cryptocurrency and for developing its proprietary blockchain solutions.
This blockchain technology will also help Reliance Jio in creating effective supply-chain management systems that can be deployed within its group companies and also amongst other Indian corporates.
Launch of JioCoin
The cryptocurrency, which Reliance Jio aims to launch, is called JioCoin and is expected to be priced at USD 1 or $.50/coin.
These JioCoins Cryptocurrency are expected to be launched in 5 stages with the Initial Coin Offering (ICO) happening on February 15th, 2018.
With every subsequent offering after the ICO, Jio is expected to see the value of JioCoin rising thus making it an attractive investment.
News reports currently estimate that Reliance Jio will initially mine and issue 50 million JioCoins.
Selling and distribution
The company has still been very guarded about its plans with JioCoin and how it will be mined and distributed. However, reports have said that the logical place for them to conduct the ICO for JioCoin is through the JioMoney app.
The JioCoins can also be stored in the JioMoney wallet and used for transactions over the company's network first before being rolled out to other partners.
Potential game changer
There is no doubt that the launch of JioCoin will prove to be a game changer just like the launch of Jio itself was. With increasing interest in cryptocurrencies around the world, this will give Indians a safe and trusted investment option with possibly high returns.
Keep watching this space as we will keep updating all details about the launch of JioCoin.