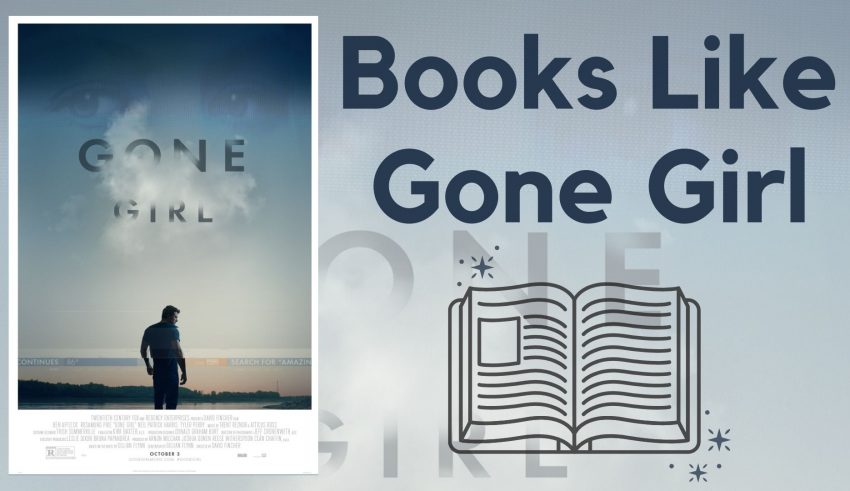 Here is a little treat for all the book readers as this article is all about books and if you are into thriller you are in for a big treat. Also, Check Movies like Gone Girl. After a lot of research across all the best book reading websites like Amazon and apps like Goodreads, a final list of top 13 books were listed.
I know what you must be thinking only 13 books. Well, I understand that for a book reader 13 books are just a matter of a few days but these books are good to start with especially amidst this global pandemic until we come up with a new list.
Here goes the list of Best Books Like Gone Girl to Read:
The Girl with the Dragon Tattoo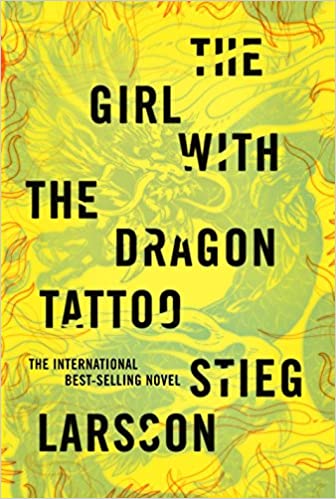 Click Here to Buy it From Amazon
The Book "The Girl with The Dragon Tattoo" is a psychological thriller novel by Stieg Larsson who is a well known Swedish author and journalist. The original title of the book in Swedish is Män som hatar kvinnor which was published in 2005 in the hope to become an international bestseller. 
The "girl with the dragon tattoo" is one of the best books like a Gone Girl. The girl with the dragon tattoo is Lisbeth Salander, an introverted, anorexic, expert hacker who gets categorized as troubled and sent to a children's psychiatric hospital.
Even as a young adult she is considered legally incompetent; one of her appointed guardians takes advantage of her, sexually. Lisbeth is no weakling though and can be dangerous in self-defense. 
Overall I found the novel very enjoyable, even after I was able to predict part of the ending. There was more than enough to maintain my interest with the varied characters and plot twists. It is a well-written mystery about a girl's disappearance many years ago which turns into a present-day terror.
---
Necessity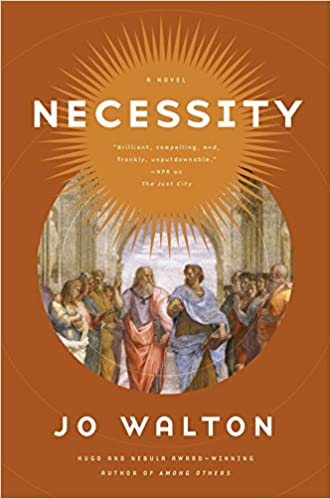 Click Here to Buy it From Amazon
The novel is completely an assortment of fantasy and science fiction written by Welsh-Canadian author Jo Walton which was published in 2016 by Tor Books. 
This is an amazing book with a perfect ending to an amazing series. It is character-driven, rather than plot-driven. I had literal tears in my eyes as I read the last page.
The final installment in Walton's fantasy trilogy is based on the idea of an actual society trying to realize the goals of Plato's Republic. In this book, Walton continues the Platonic themes of a just society and personal fulfillment but also adds a significant metaphysical element related to the nature of time and existence.
The latter is a bit cloudy. There is a fairly complicated but interesting plot involving citizens of Walton's Platonic societies, intelligent machines, the Olympian and other gods, and non-human species. The quality of writing is excellent. Taken together, the whole trilogy is a really imaginative and well-written series addressing some interesting questions. 
---
Luckiest Girl Alive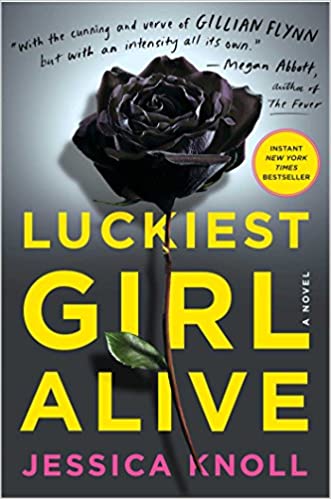 Click Here to Buy it From Amazon
The novel "Luckiest Girl Alive" is a New York Times Bestselling mystery novel written by the American author Jessica Knoll. It was published in 2015 by Simon & Schuster in the United States and Pan Macmillan in Australia and later in April, the book had optioned for film rights. I loved it, although the "heroine" is a real cow. She is unlikeable and very modern in her shallowness and callous attitude toward others.
At first, I hated the protagonist (think, adult Regina George in Manhattan with some extra snap in her Chloe handbag), but as the story unfolded and her history played out, it spoke to my feminist Millennial heart. And when I found out that it's inspired by the author's life, I lost it (still crying). It's grisly, a bit wordy at times, and heartbreaking, but worth it. 
---
Where'd You Go, Bernadette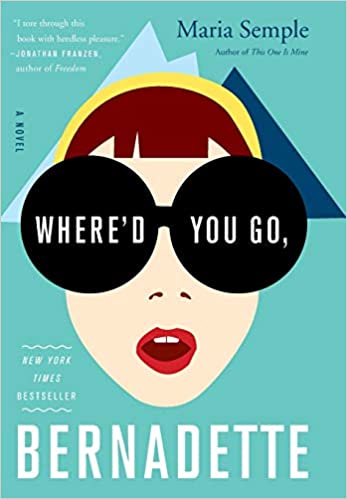 Click Here to Buy it From Amazon
Where'd You Go, Bernadette is an American mystery comedy-drama film directed by Richard Linklater in 2019, later released in August 2019 based on the novel of the same name written by Maria Semple.
At times this is hysterical. It is compiled of a series of emails between two Stepford-wives, school missives, and newspaper articles, all of which begin to build up a picture of a notorious oddball – Bernadette.
Along the way, they tell not only her story but those of the people around her, most of whom have more of their own problems than they'd care to admit. So to wrap up, I'd say this is a light, easy, breezy, sometimes wacky, read – perfect for a lazy weekend.
---
All the Missing Girls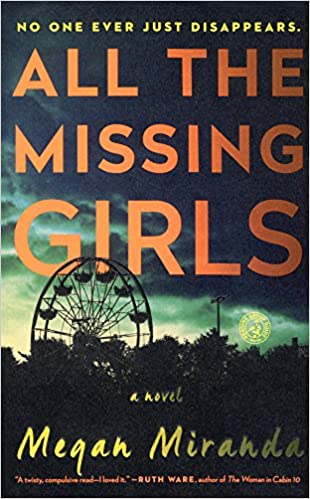 Click Here to Buy it From Amazon
The theme of the novel "All the missing girls" is full of suspense which is written by Megan Miranda in 2016. Basically it's a rip-off of Memento to much-diminished effect. Unlike Memento, the backward narration doesn't really illuminate much. 
There were two missing girls, not 'all.' The characters other than Tyler were unlikeable and loosely drawn. The character of Nic was very dislikeable. The story timeline was hard to follow.
It is understood the timeline was reversed but it was still hard to follow. The phrase "tic toc Nic" got on my nerves and it was never explained. Also not explained was what happened to the two rings? Some parts of the story were left unexplained, i.e. the father's role in Corrine's saga, how the burial of Corrine had even played out?
It was a good mystery; some twists and turns, albeit being illogical in parts. I found Nic's obsession with the past to be over-the-top. The throwing up references was disgusting.
---
The Silent Wife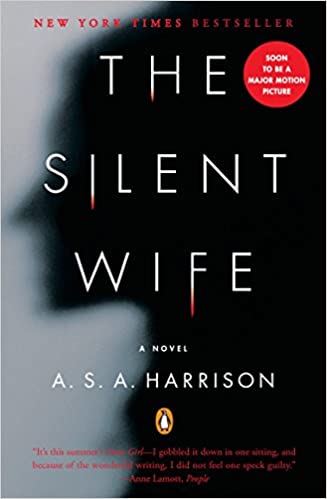 Click here To Buy From Amazon
The novel "The Silent Wife" is a psychological thriller by A. S. A. Harrison which was Harrison's first and only novel and was published in 2013, before her death by cancer at the age of sixty-five.
The book soon reached number 2 on the New York Times bestseller list and has been translated into more than twenty languages and soon in 2016, Nicole Kidman started shooting a film based on this novel.
The story starts with the characters Jodi and Todd who are a dysfunctional couple that despite their problems have been together 20 years. Though Todd's latest affair becomes pregnant and forces the couple apart. Jodi in retaliation arranges his murder. 
The crime, when it happens, which is late in the story, is quite predictable, as is the twist. The psychological revelation is better and quite unexpected. You can find the book on sites similar to scribd.com.
---
The Daylight Marriage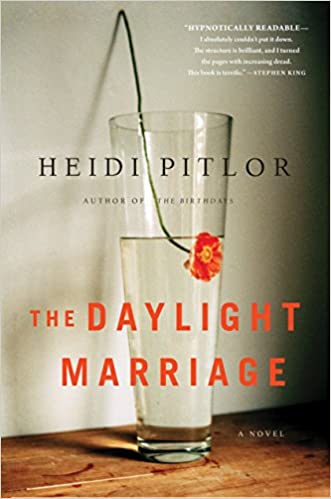 Click here To Buy From Amazon
The novel "The Daylight Marriage" is a novel based on a married couple who no longer excite each other and have cocooned themselves into separate worlds written by Heidi Pitlor and was published by Algonquin Books in 2015.
The story starts with two characters Hannah and Lovell who are at an impasse in their marriage. After a night of a particularly bad fight, Hannah disappears.
We are then left wondering through the perspectives of Hannah and Lovell what happened. There are some times of suspense and the writing is good but it's quite slow. The book is easily available in online stores like kindle stores, play stores, Apple Books, etc.
---
The Perfect Nanny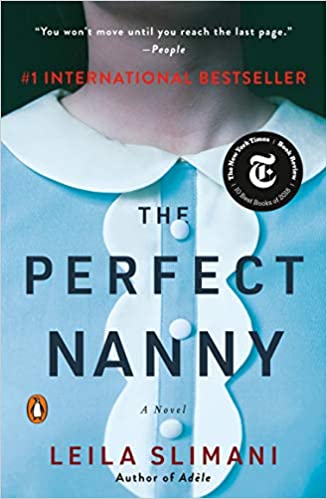 Click here To Buy From Amazon
The novel "The Perfect Nanny" by French author Leila Slimani which is a fictional novel and was published in 2016. This was a compelling, quick read that in addition to its thriller aspects really had some interesting perspective on the wide-ranging class issues at play in the relationship between the nanny and her employers.
Both sides are represented with complexity; despite some bad acts on both sides (some worse than others), all characters are sympathetic in some ways.
 The author has a great eye for tiny details about everyday life, which often highlights the social hierarchy in the house even as the parents try to show how egalitarian they are to the nanny.
Certain phrases in the dialogue are awkward, and if you know some French you can sort of imagining what the original dialogue probably said and imagine how it could have been translated more naturally.
---
The Couple Next Door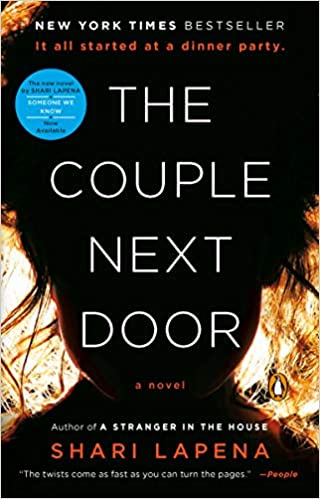 Click here To Buy From Amazon
The "The Couple Next Door " is a novel full of a thriller by Shari Lapena who is a Canadian novelist. However, before beginning his writing career he was a lawyer and English teacher in his early days. The book was a bestseller both in Canada and internationally. 
The story started with a young, affluent couple deciding to attend a party next door even though their sitter has canceled, taking a baby monitor and checking on their 6-month-old every 30 minutes or so.
When she goes missing, nothing is as it seems. There is no way to describe the many plot twists without giving away the story, but I couldn't put it down; it's a quick, easy read and the many secrets that are uncovered keep the reader engaged to the end.
I agree that some of the characters are more "fleshed out" than others and none of them are particularly likable – sympathetic, yes, but many of the more improbable actions are never fully explained. You can easily purchase the book from online shopping sites like Amazon.com.
---
Straight Cut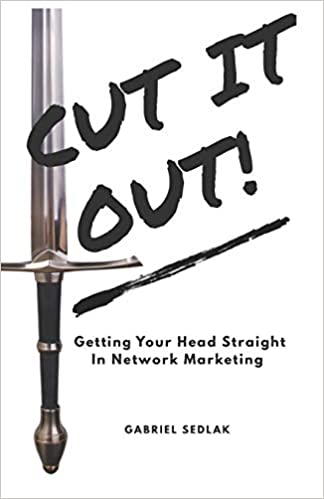 Click Here to Buy from Amazon
The novel is filled with fiction, mystery, and thriller which was written by Madison Smart Bell 1986 but was again re-published in 2006.
Straight Cut features an unconventional protagonist – a Kierkegaard-quoting film editor – and various other unusual aspects for the crime genre.
There's the hidden back story (many areas of the past are never fully revealed) plus the way the lead character "accidentally" falls into a drug deal that becomes the story's main suspense element. Then you've got the writer of Cut, a literary author (Mr. Bell) not normally associated with crime fiction. 
All of this stuff is interesting and is also pretty well covered in the other customer reviews. My bottom line on this novel is that there was never really enough suspense.
Overall, it is worth reading, but it is like watching a slow-paced film grind on rather than the frenetic pace of most hardboiled crime novels. Books like these are easily available in bookstores like Harvard Book Store, Cambridge.
---
The Last Cruise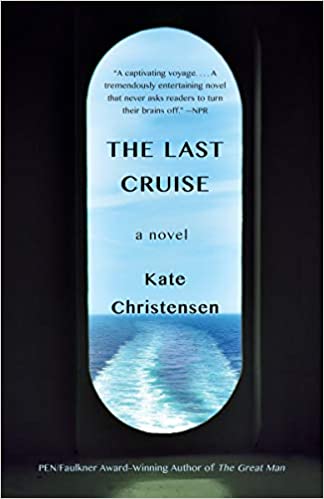 Click Here to Buy from Amazon
The novel is full of thriller, suspense, and psychological fiction written by Kate Christensen in the year 2018. Christensen is a witty writer, but "The Last Cruise" sails through the rough waters that it should come with a vial of Dramamine.
The novel tells the story of a disaster cruise tale with an ending that is both disturbing and poignant. I think it was meant to end exactly as it did, and I did not feel the disappointment other reviewers have.
What I enjoyed about the book was that much of it was a love story – including, bless the author, an impassioned affair between two elderly people, who are members of a world-famous string quartet. Another romance between a younger, and unlikely, pair also develops.
---
Copycat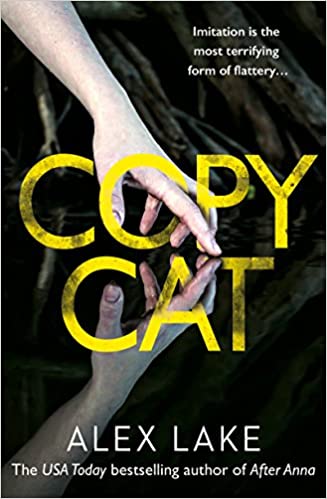 Click Here to Buy from Amazon
The novel "Copycat" is a psychological suspense novel by Gillian White in which an unhealthy friendship takes a sinister turn. What a roller-coaster of a book. The opening chapter foretells the end by detailing a life-sentence for murder, the mystery of the book is what happened? How does a neighborhood friendship degenerate to such a level?
Told in two alternating voices, this psychological thriller will grip you around the throat from the start. It gives marvelous insight into relationships – be it friendships or marriages and also about dependencies in various forms and how they can spin out of control. Be prepared to pull off an all-nighter while reading this thrilling but touching book.
The language too just sings at times and I love the way she delves into the emotions of the characters and brings out the claustrophobic atmosphere of the aptly named 'Close' where the protagonists live.
---
Never Coming Back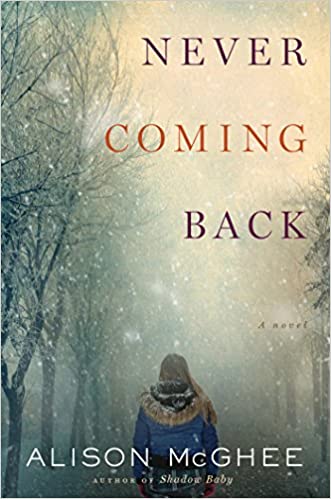 Click Here to Buy from Amazon
The novel is the best seller in the UK which was written by Tim Weaver in 2014 which is a gripping thriller story of a family that vanishes into thin air.
Long, convoluted, far-fetched, violent but completely absorbing, this is the sort of book that you really do want when you look for a "mystery" or a "thriller". Usually, such books fall far from the mark, but this one is really very good. It has all the elements that keep you turning the pages – a genuinely nice hero, unusually puzzling crimes, twist and turns, a fabulous surprise which really did give me goosebumps.
It's a rollercoaster narrative that carries you along. It is fast-paced but covers every base, titbits of revelation occur throughout but the ending has so many surprises. It was totally atmospheric being a regular visitor to Devon I was fascinated by the fictional Miln Cross. This novel rates with The Linwood Barclay and Peter May's Blackhouse both of which are fast-paced and full of surprises.
---
Conclusion
With so much going around in the world, the least one can do is stay at home and read amazing thrillers like a Gone girl. All the books mentioned above were selected after a lot of research which included going through critics reviews, self-analysis, customer reviews, etc. You will end up reading all of the books in one go, that's how interesting and engaging these books are. Enjoy Reading!