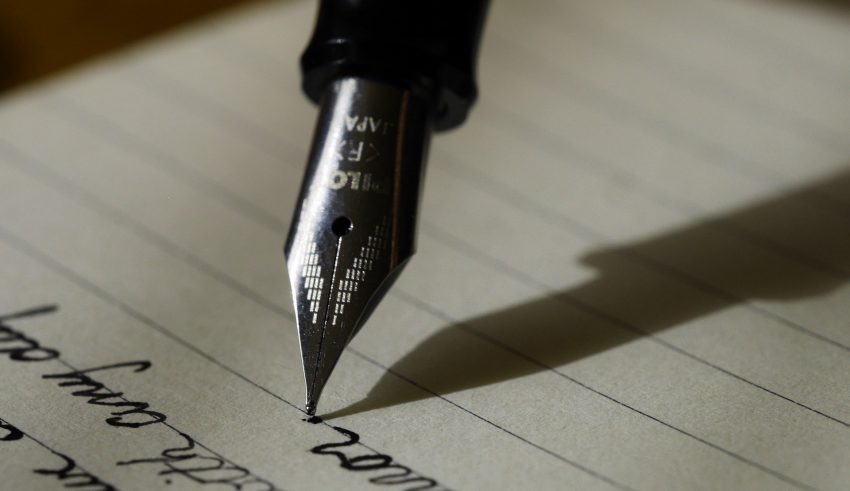 Going into the new year brings new experiences, new ideas, plans, and expectations. We leave the ptast 12 months behind us and move on to the next chapter of our lives. Each year, every field and branch of life provides something new. Whether it is the economy, sport, industry, medicine, or any other. Technology is not an exception.
The development of technology keeps progressing by every single day. It is starting to be more and more involved in science projects. Also, the artificial intelligence progress is quite noticeable. However, our goal is related to software for writing. We will be focusing on what are 10 the best software for writing in the upcoming 2021.
Here Are The List Of Best Writing Software For Writing Lovers: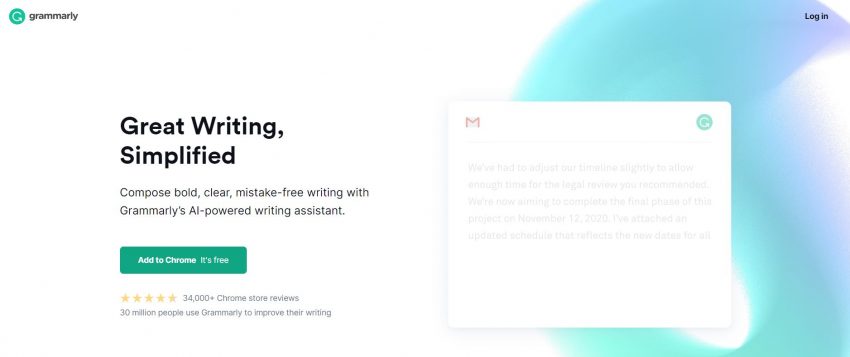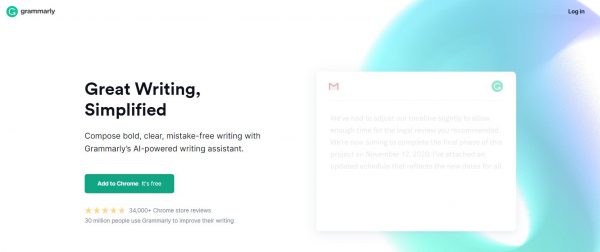 Making this list simply wouldn't be possible without mentioning the Grammarly Program. Based on expertwriting.org reviews, it is one of the most used helping tools for writers across the globe and perhaps the most popular one. In 2021, expectations are that it will continue this way.
This tool can help you with grammar, spelling, getting an appropriate tone and style to find the best words to express yourself.
The algorithms of this software will put a flag on potential issues in your text and will make a suggestion on what can you change, add, or remove. Whether it is punctuation, style, spelling, grammar, or plagiarism. There is a premium version too which gives tons of new features. But it will cost you $11.66 per month.
You can install Grammarly as a free browser extension which will help you to write correctly on each site you visit. Besides, it can be used for Microsoft Office on Windows or Mac.
---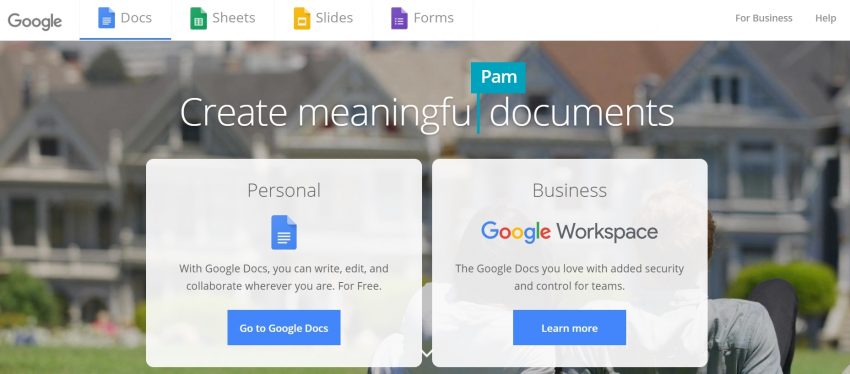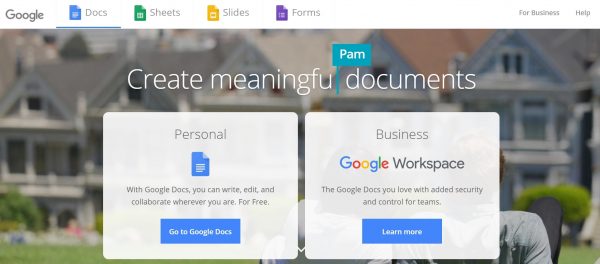 Despite it being "old" software, it is still one of the most common software even nowadays. That is something that will not be changed in 2021 for sure. It can be said that people somehow got used to Google Docs and its features.
With this software, you can create and edit text right from your browser. There is no need to use an additional software tool. What can be beneficial for you is that multiple people can use it at the same time.
On Google Docs you can also import files, edit and format a document, share and collaborate on files, download and print files, so as to access your calendar, tasks, and notes.
There are also edits available for this software. Any edits will be tracked by users with a revision history. The editor's suggestions and corrections will be marked with a certain color and cursor. A permission system will acknowledge what users can do.
---


Living Writer is one of the new applications for writing available online. This software is more useful for novel and book writers rather than to the ones whose preferences are articles or stories.
This new software can help you in arranging your stories and plots by using boards. It consists of numerous outline templates for structures of the stories. So, if you consider yourself a story writer, you should surely try this app.
What can be of great importance, especially for students, is that this software can be used for free for a month. That way you will have enough time to get used to all its features and decide whether it is a good fit for you.
---


The next software on our list that has to be spoken of is a Scrivener. This application can be excellent for short-form writing forms. You can use it to write articles for newspapers, reports, or even books of short length. Also, it is quite recommendable if your intention is to write some longer content.
According to some reviews, this application goes far beyond a regular word processor, like Word for example. It can be of much value if you are trying to work on some complicated writing project.
This software will make organizing your ideas much easier for you. What you should know is that it is not a free application. If you want to use it, it will cost you $45. This app is available on iPad as a desktop tool and mobile writing app too.
---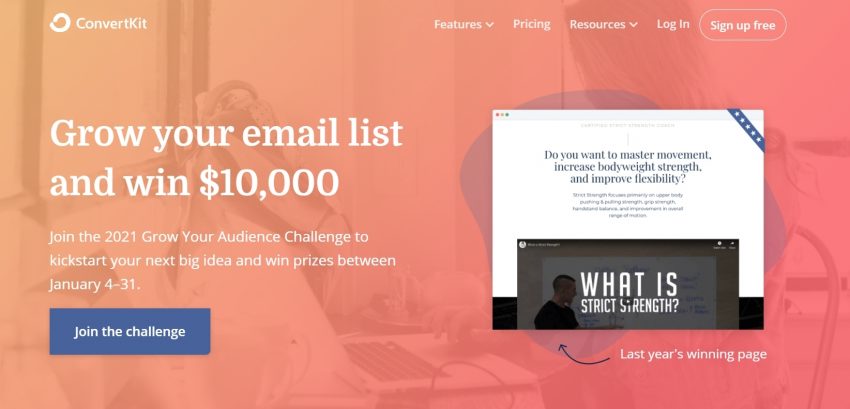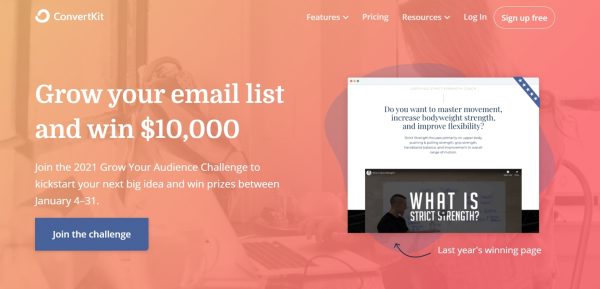 ConvertKit is a software that we must recommend you to use in 2021. This application is one of the best email services created for writers and even bloggers who like to write to their audience.
It is a full-featured email service with a big potential of becoming even more popular. It is made for a particular target audience; online creators. YouTubers and bloggers are the ones that should be the most pleased about this app. Its simplicity is what makes this app so popular among them.
Besides, it supports marketing automation. That's probably why it is one of the fastest-growing email marketing companies of this kind. You should be aware that ConvertKit offers customizable landing pages as sign-up forms too.
---


One of the biggest issues that writers encounter is a focus. It is often hard to find the right one and many things can distract you from writing. Well, if this is the case, a software that can be quite useful for you in the new 2021 is Freedom.
This application allows you to block the things that may distract your attention. So, if you are struggling to find the right focus, just block websites and mobile apps that distract you while you are writing.
When you try to use, for example, Facebook or Instagram, you will notice it won't load. And this is the biggest plus of this software. For a Pro version, you will have to single out $29. A free trial of it is available though.
---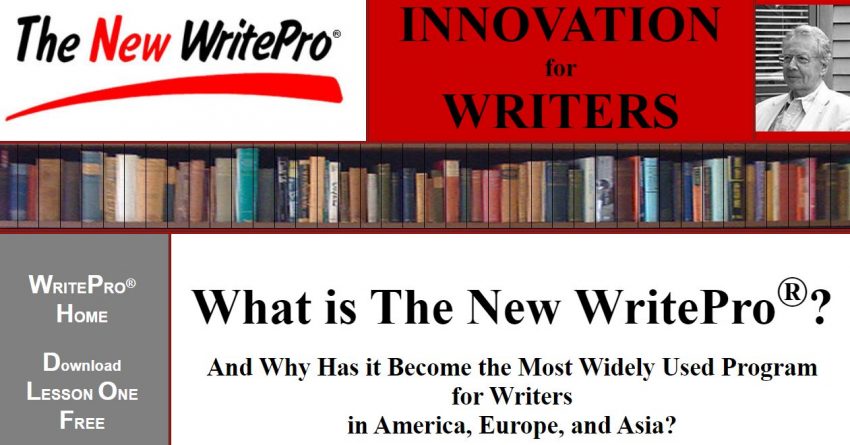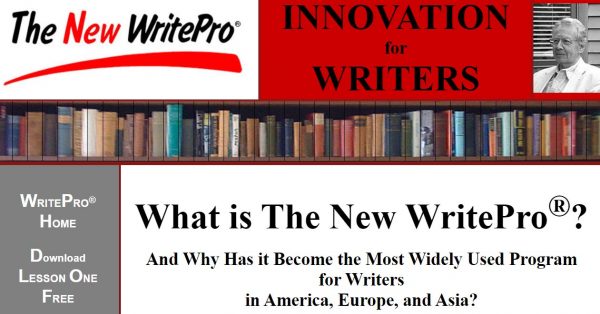 Another distraction-free application available for writers is WritePro. Although this software has existed for about 25 years already, it should be still among the ones that you will be using in 2021.
Now, there is a new, updated version of this software which has over 100.000 users in 38 countries. Anyone whose PC supports Java and Apple computers can have the access to this app.
Also, this app works perfectly fine on Windows, Linux, and Mac too. This software comes with the focus mode with light and dark themes. It is important to say that this app can enable you to set your daily goals related to word-count.
In addition, it can be helpful in arranging short and long-term writing by using file and folder structure so as tabs too. That is something similar to the previously mentioned Scrivener.
---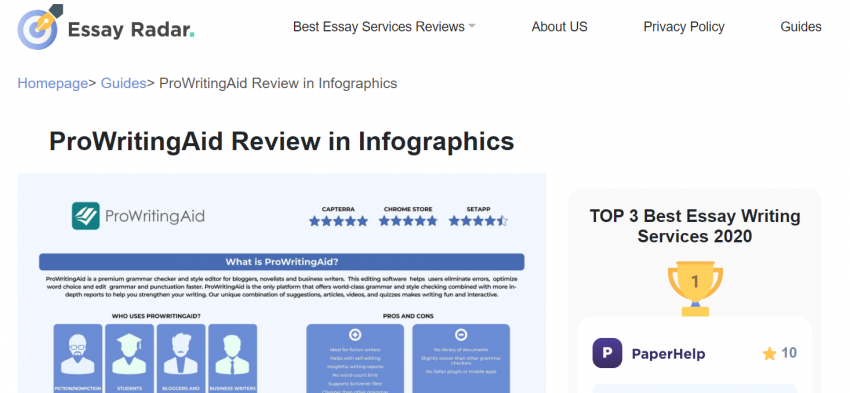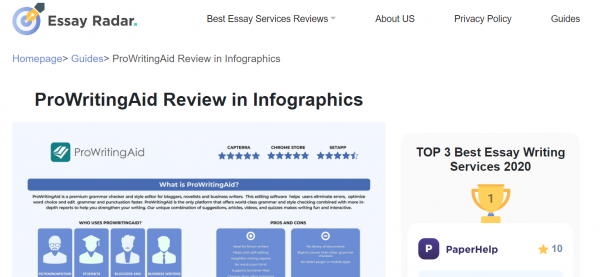 According to some editors, ProWritingAid can be amazingly helpful if you are struggling with grammar, spelling, and sentence structure. However, you should have in mind that it's always better to learn the language and grammar skills first before using it.
This style checker is a powerful, AI-based editing program that contains a lot of different real-time solutions. Based on the majority of the reviews online, this software is accurate and powerful.
It is simple to use and can provide in-depth feedback on your writing. However, a free version has a word-count limit to just 500. There is a better premium version which costs $60 per year and offers plenty of additional features.
This app can be used as a desktop app or can be integrated with Word, Google Docs, and many web browsers.
---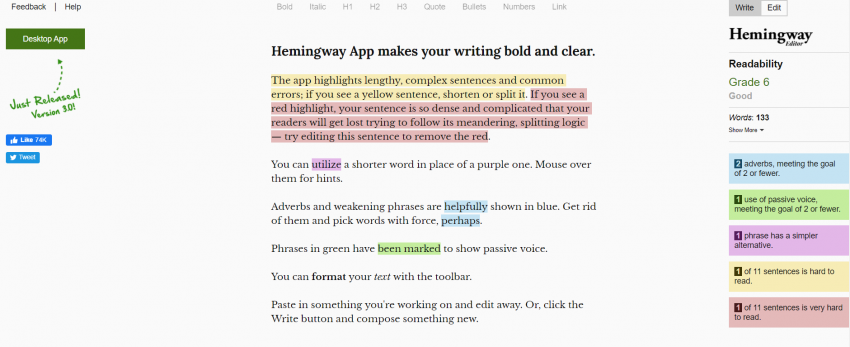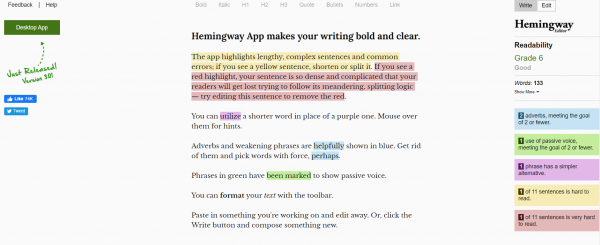 Hemingway App is another grammar and style checker you should be using in 2021. This software is based preferably on readability.It will mark your sentences with different colors, depending on what it suggests you fix.
For example, if your text is colored in yellow, it suggests you split it up or make it shorter. If your text is red-colored, a program will suggest you to make it simple as it may be complicated for the readers to understand.
The green color of the text indicates passive voice while blue will show you the adverbs and phrases that perhaps need changes. And finally, the purple-colored words would give you a hint that you can utilize it and replace it with some other, shorter word instead.
Also, there is a toolbar that you can use to format your text.
---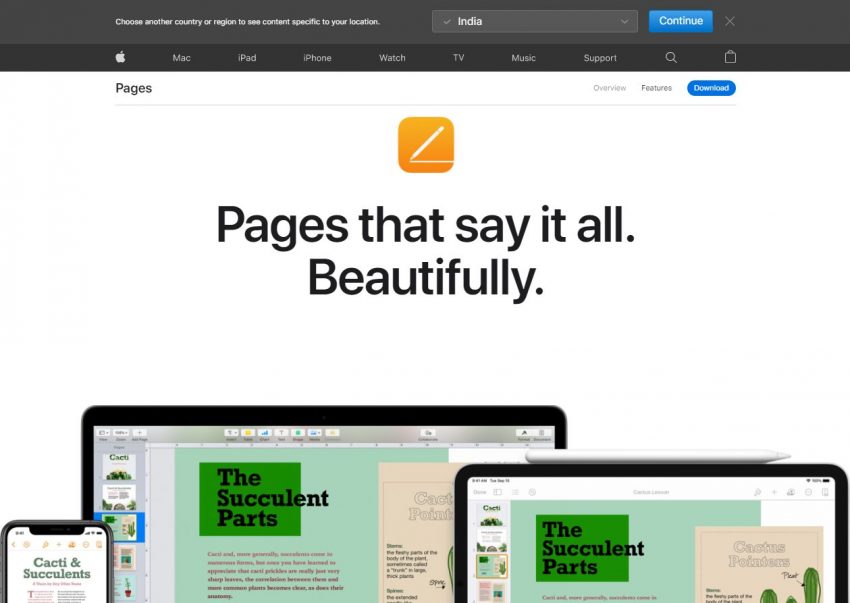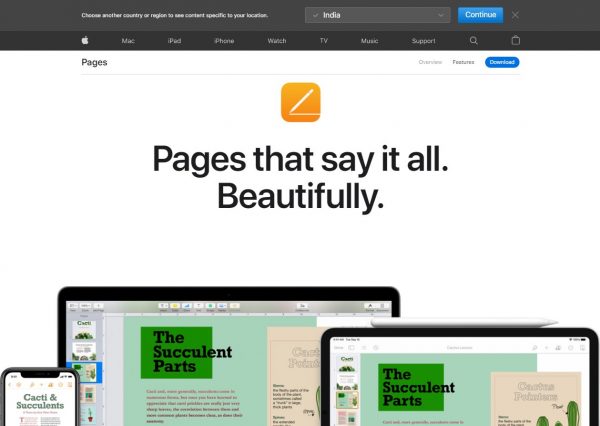 The last, but not less important software on our list is Pages. This software is a word processor developed by Apple. Hence, you can run it on Mac, iPad, and iOS operating systems. Of course, it is also available on iCloud online.
According to Apple, it is a simple word processor that allows its users to create documents on their Apple devices rapidly. This allows them to make their resumes, CVs, outlines, posters, etc on their iPhones, or any other Apple device.
So, if you are an Apple device user, this software will be "a must" for you to use in 2021.
---
Conclusion
As the years pass by, more and more new, better, and sophisticated software for writing will be appearing each year. The growth and development of technology is something that cannot be stopped at the moment, so as the improvement of the software too.
We tried to make a list of the best applications you should use in new 2021. But it doesn't mean they are the only ones. After all, the choice is up to you!