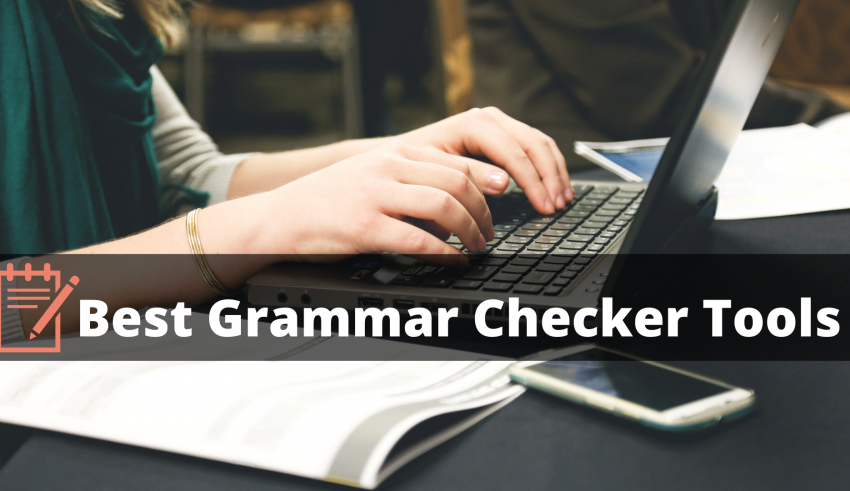 Writing is never an easy process rather it involves the constant process of enhancement. While you write there could be many mistakes in your writing. One of the most prominent ones is grammar.  Nobody will read your content unless it is perfect from all the perspectives.
Grammar Checking Tools will correct the grammatical, punctuation and other mistakes in your writing. Different online and offline grammar checking tools are out in the market that assists you in different ways in your writing. However, today we will discuss the top 10 such grammar checkers.
Grammarly
Sentencecheckup.com
Scribens
Pro Writing Aid
Ginger
After the Deadline
White Smoke
Language Tool
Prepostseo Grammar Checker
Online Correction
Paper Rater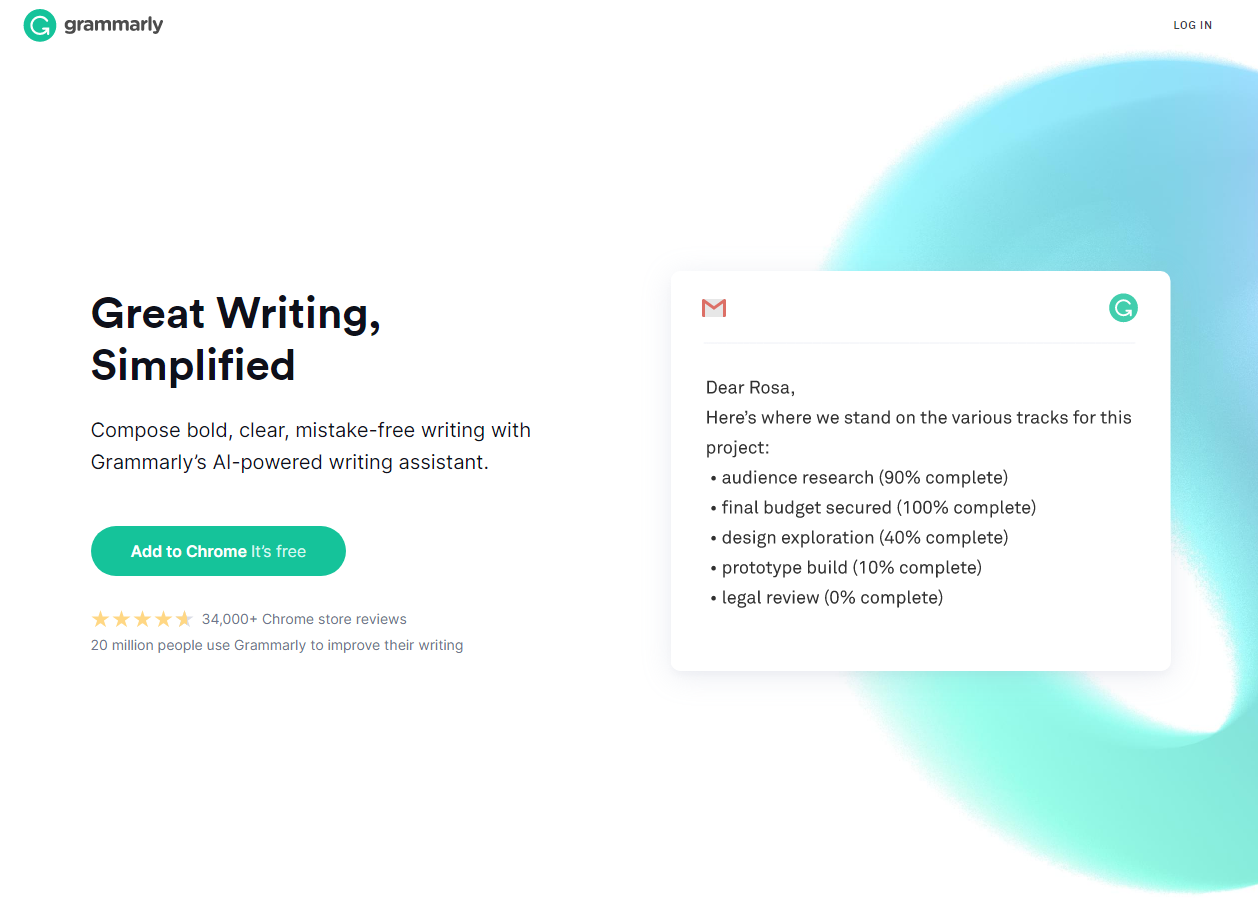 Grammarly is one of the best grammar checker tools for students and professionals as the tool is completely free to use, it's chrome extension allows you to check mistakes not only in your online work, but you can also install its extension on your desktop devices and can check for grammatical errors while working in Microsoft Word.
The Chrome Extension of Grammarly will check your spellings and grammar mistakes while typing on different websites while you can also check for grammatical errors while typing messages in WhatsApp Web and Social Media Posts.
---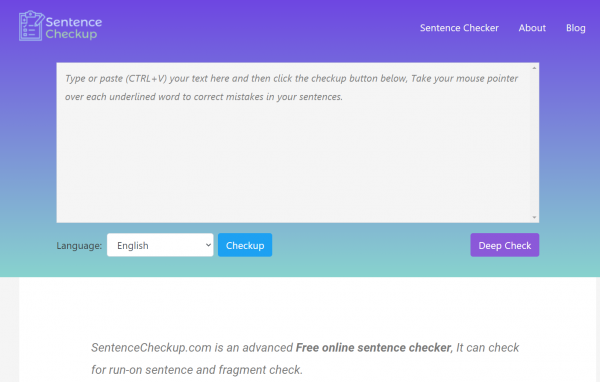 SentenceCheckup is free, with no word limit sentence checker for grammar, punctuation and style issues. It uses AI to detect issues with your writing that no other grammar check does, simply type or copy-paste some text and check the Checkup button.
You'll get all the suggestions highlighted, Move your mouse over each one for possible fixes, Bookmark the page for easy access to the web app.
---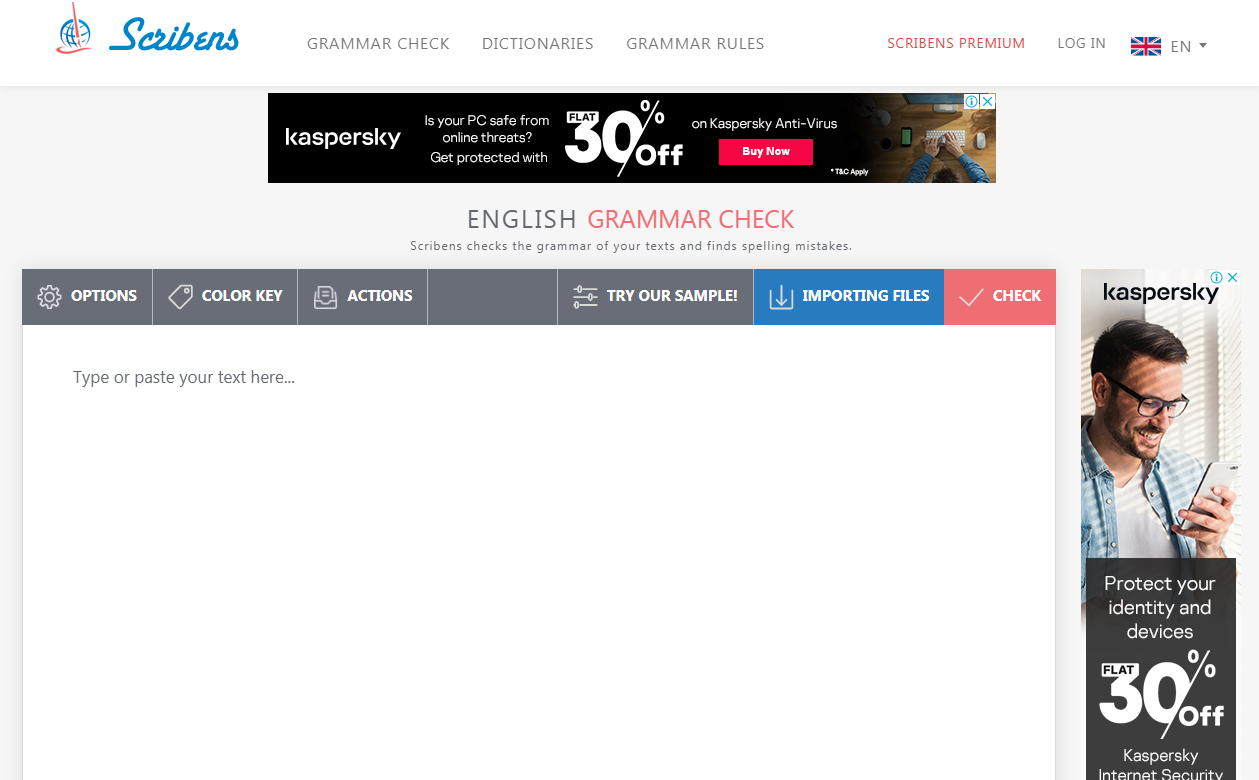 Scribens is a free grammar checking tool that allows you to check for grammatical errors in your work through its web application while you can also download its browser extension and can check for errors while working online. It is compatible with multiple browsers like Chrome, Firefox and Safari.
The tool when successfully installed will check for grammatical errors, and repeated words by highlighting your mistakes in color. You can try its browser extension or can visit the website and paste your text there in order to check for grammatical errors. While it also allows you to upload files in order to check for errors.
---
Pro Writing Aid performs much than that of correcting grammar errors in your work. Besides checking for grammatical errors it will also check for writing errors, clichés, repeated words, and sacking (i.e. the use of unnecessary words).
The tool was introduced in the market with an aim to improve the writing of the writers especially the non-technical personals. The Auto-Suggestion feature of this tool will auto-suggest the best alternate words in your writing.
Pro Writing Aid has multiple compatibility and is compatible with some of the most prominent tools and software like Google Docs, Chrome, Firefox and others.
---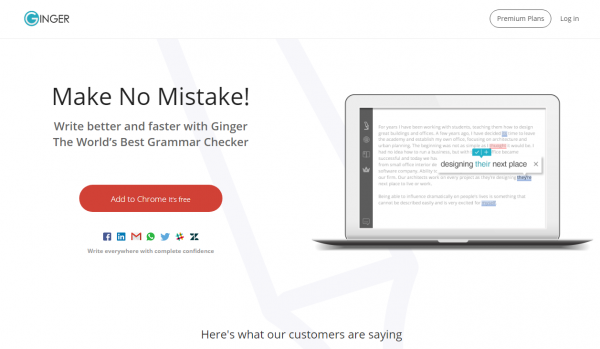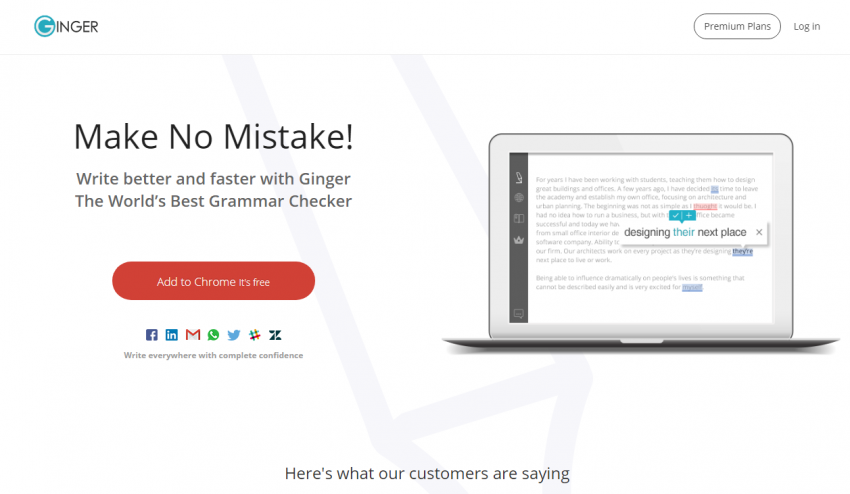 Ginger is one of the best grammar and punctuation checkers and is free to use. It offers some of its robust features for free via a browser extension. Unlike the other tools in the market, it also offers some of its premium features for free. Besides, they will not force you to subscribe.
The free browser extension of Ginger includes thesaurus tools, dictionary and user-friendly editing tool with translation. Besides the tool is also available for other platforms like Office, Safari, Keyboard and Page.
---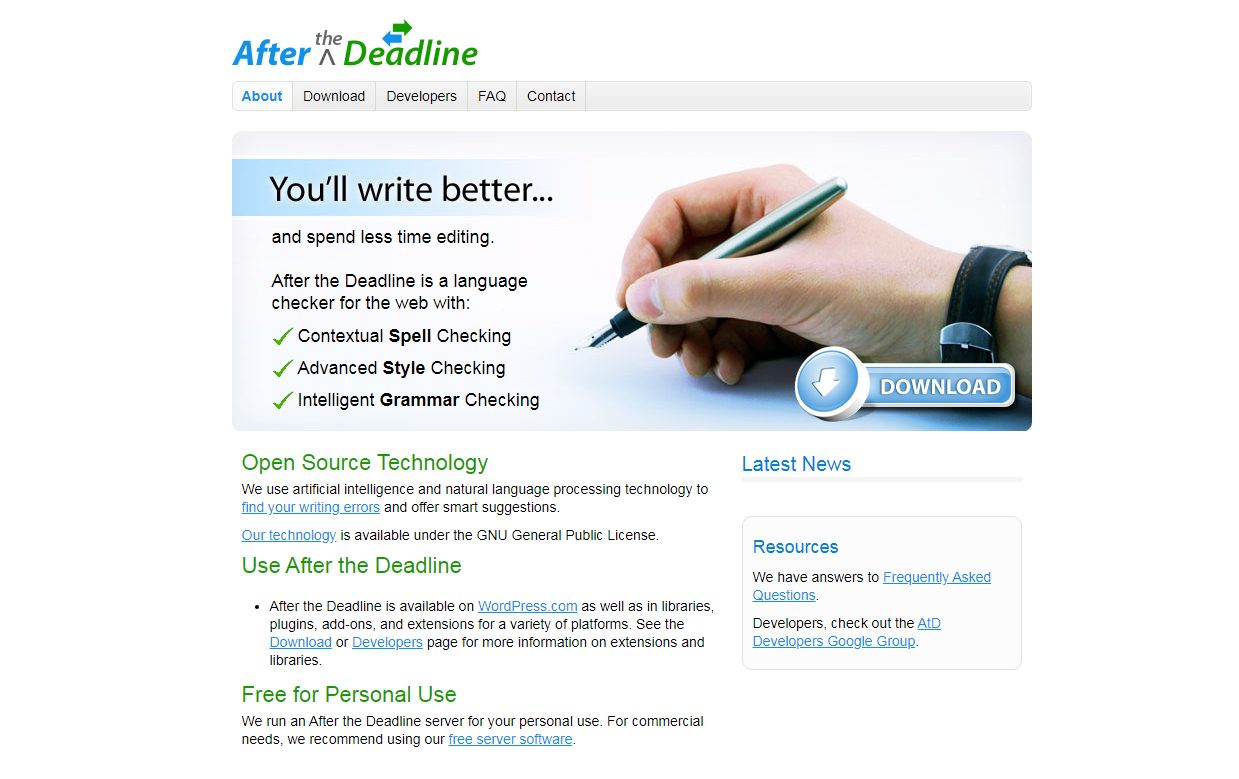 After the Deadline also known as PolishmyWriting is a free and open source grammar checker. The tool was developed by Automattic, the same company who developed WordPress. Its level of trust attracts a large number of customers to use this tool.
The tool is completely free to use with an easy to use interface, however due to its open-source it does not offer some premium features but is still sufficient to catch the common as well as prominent mistakes in your writing.
---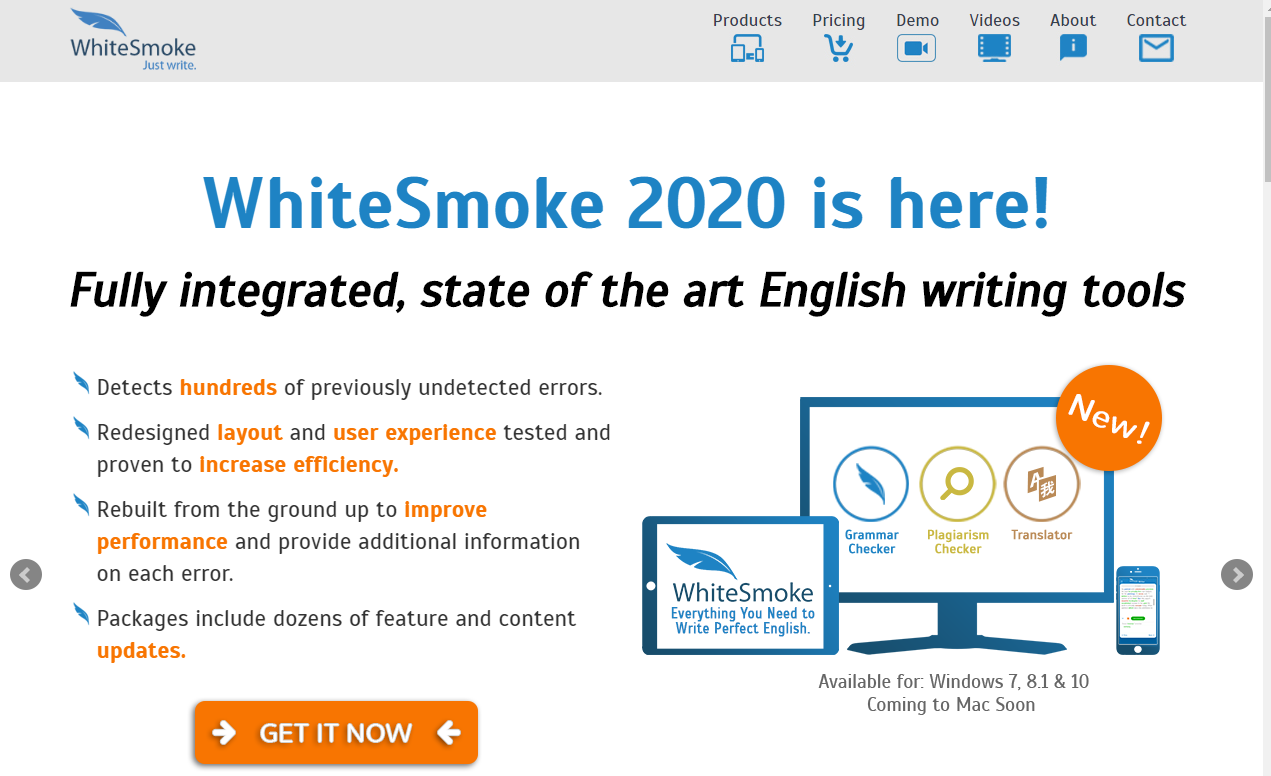 Unlike the traditional Grammar Checkers, White Smoke will not only check for grammatical errors in your work, but will also generate a report related to your writing and will give an appropriate rating to your writing. Usually Rating is calculated on the number of different factors like sentence structure, expressions and words.
The tool is one of the best for checking grammar errors, syntax as well as spelling mistakes. The Real Time Interface of the software will allow you to perform all the operations in real time rather than copy/paste the text from one program and paste it in another in order to check for errors.
---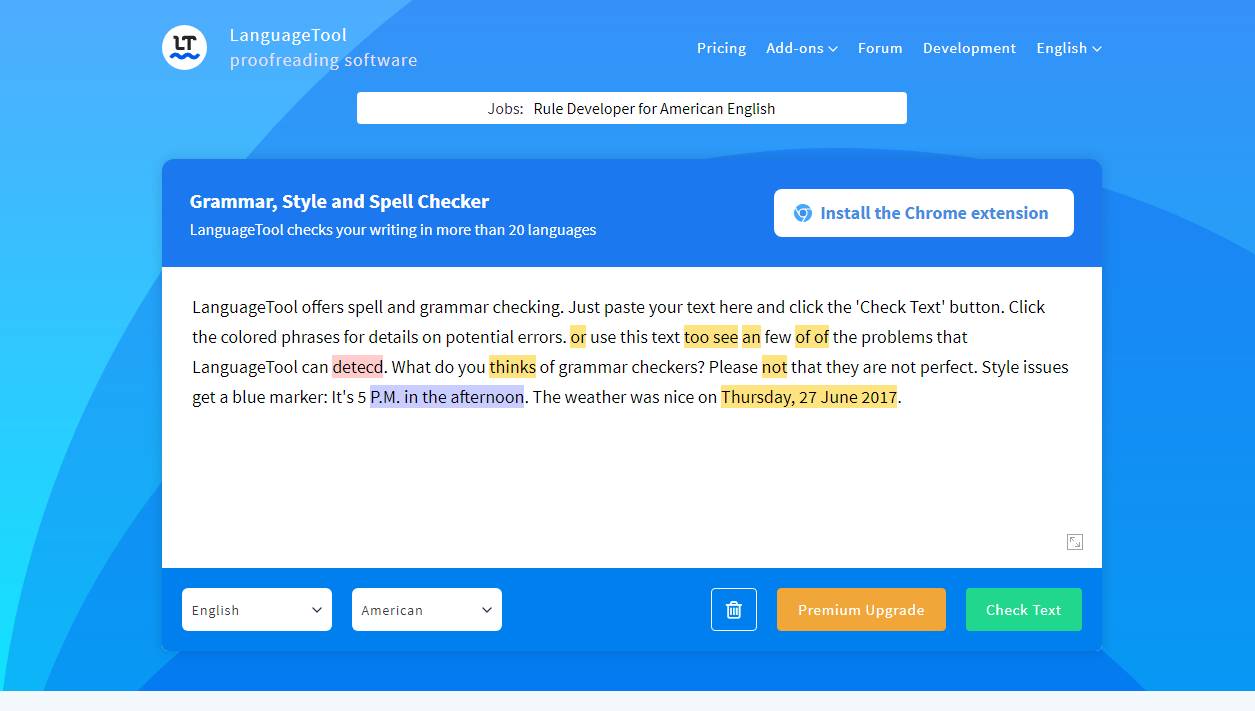 The best thing about the Language Tool that allows it to stand apart in the competition is its multi-language compatibility that allows you to check the text and detect errors in multiple languages of the world.
This grammar checker has a free as well as a paid version. The free version of this software allows you to check 20,000 characters on each check, whereas the paid version offers some premium features like 40,000 characters per check as well as other unlimited modules.
---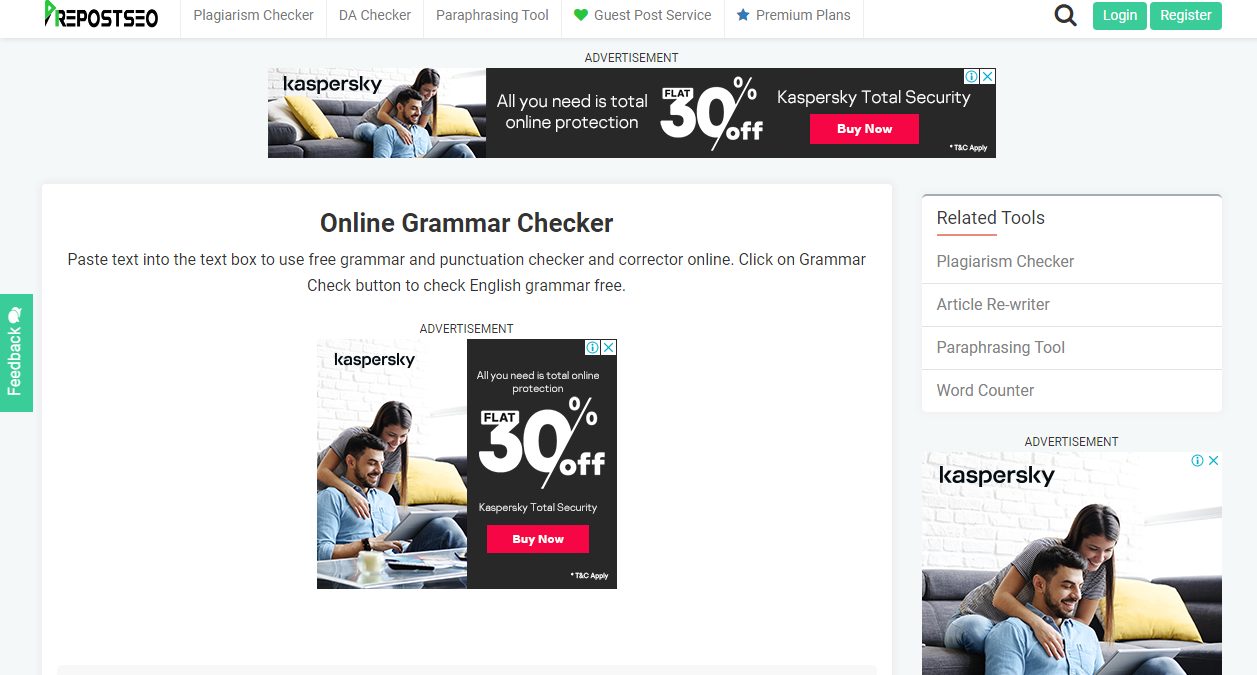 The grammar check tool of Prepostseo is an advanced grammar checking software backed up by powerful AI. Due to the powerful AI the tool is much smarter when you write and provide you with auto-suggestions that further improve your writing.
The tool is best at correcting spelling and grammar errors in your work, besides, it also provides you with useful suggestions if you want to paraphrase your work.
---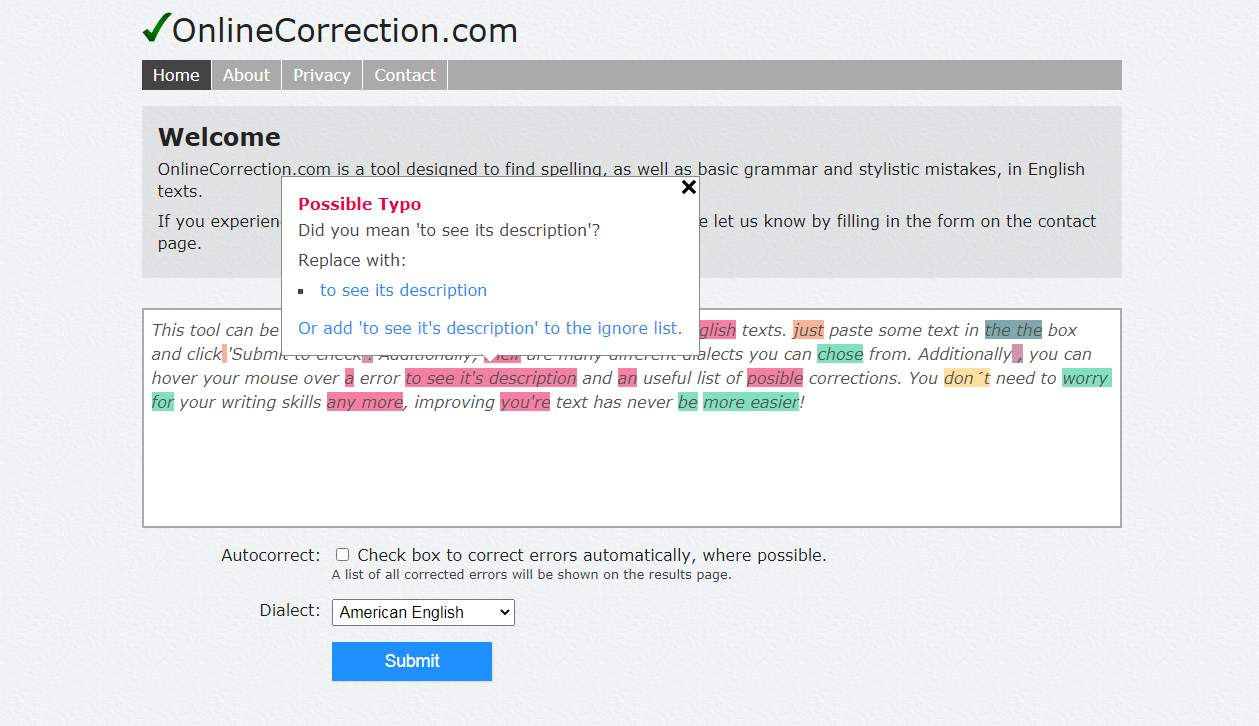 Online Correction is a tool specially designed to find grammar, stylistic, as well as spelling mistakes in your English language writing. The best thing about online correction is that it supports multiple dialects of the English language, the ones are.
American English
British English
Australian English
New Zealand English
South African English
The Auto-Correct feature of this app allows you to auto-correct your mistakes, besides all the corrected mistakes will be made available to you on a separate page.
---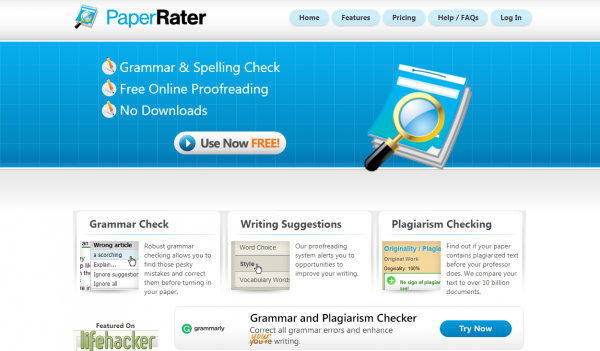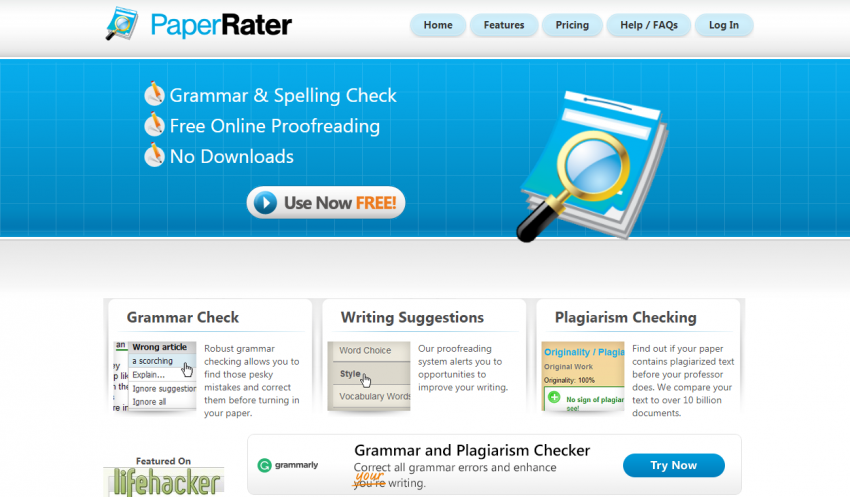 Paper Rate is also one of the best grammar checkers to be used in 2021. Besides, the grammar checking, the tool will proof-read your work and will give you the appropriate writing suggestions.
In accordance with grammar checking and proof-reading the tool will also detect plagiarism in your work and will report you about the possible plagiarism in your writing.
Conclusion
We have discussed the top 10 Grammar Checker to be used in 2021. Most of the tools, we discussed are free to use, however, they also have some premium packages and they provide you with some premium features if you pay them off.